Choose from 200+ flexible, affordable online college degree programs.
At SNHU, your success is our only mission. As an accredited, nonprofit online university, we've helped thousands of students reach their goals with flexible, career-focused online college degree programs. As part of our commitment to student success, we offer some of the lowest online tuition rates in the nation. Find your program to see how SNHU can help you succeed.
Ready to take the next steps? Check out our next term start dates, request more information or apply now.
Popular Areas of Study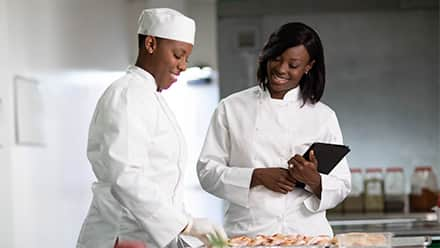 Accounting & Finance
Our accounting and finance degrees are affordable and accredited, and you'll get the dedicated support you need to see yourself succeed.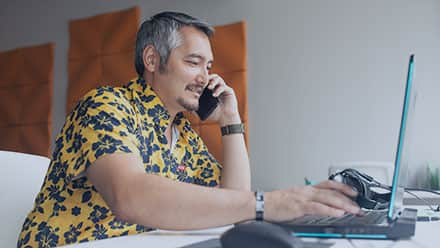 Art & Design
Each art and design degree program prepares you for real-world applications of your talent, using the latest technology, theories and practices.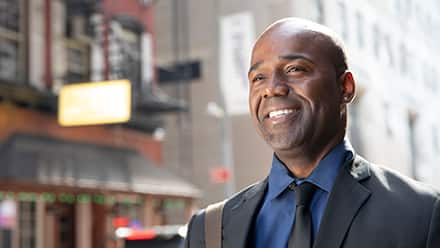 Business
SNHU, founded in 1932 as the New Hampshire School of Accounting and Secretarial Science, is a recognized leader in business education.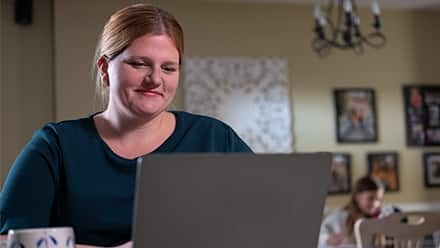 Criminal Justice
SNHU's criminal justice degrees are affordable, accredited and empower you to advance your career in law enforcement, security, corrections and more.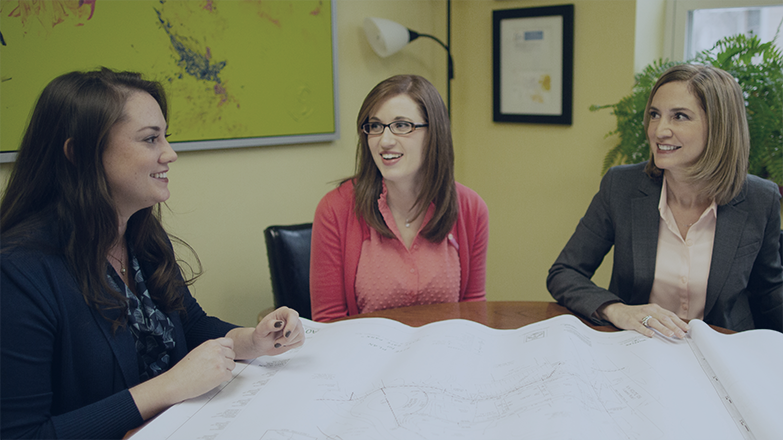 Education
Learn the latest theories and techniques for teaching, administration and curriculum development with an education degree from SNHU.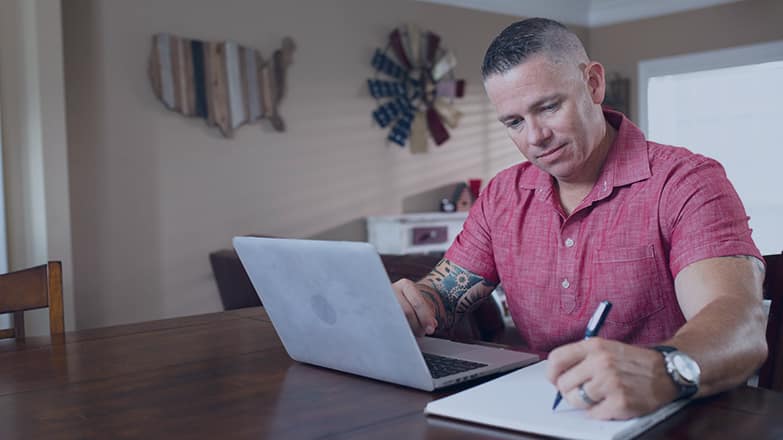 Engineering
From concept to application, SNHU's innovative engineering programs prepare students for careers through a hands-on curriculum.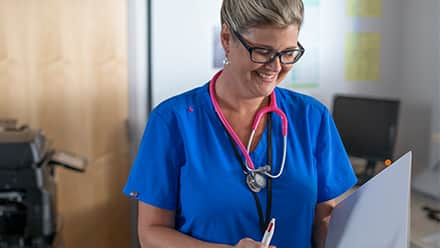 Health
Healthcare degrees at SNHU are designed to help students pursue or advance careers in healthcare administration, nursing and public health.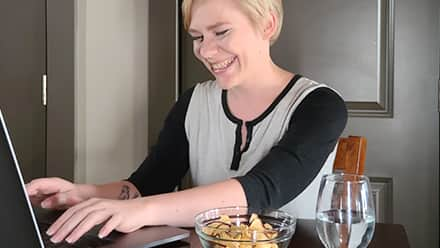 Liberal Arts
Hone your talents and gain high-demand skills by earning one of SNHU's liberal arts degrees online including communication, English and history.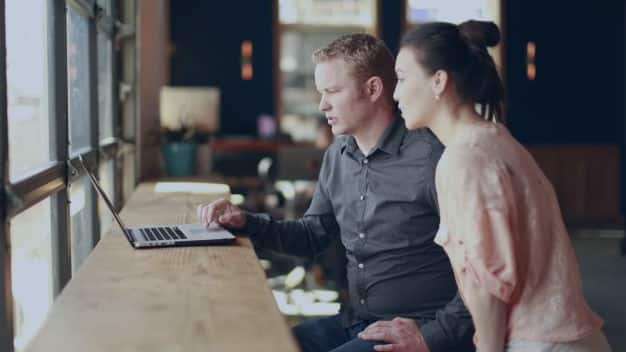 Math & Science
Data. Analysis. Research. Our math and science programs help build valuable skills that students can apply across industries.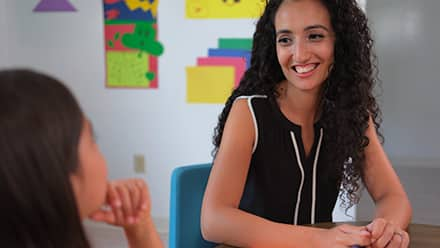 Psychology & Counseling
Explore the inner workings of the human mind with the psychology and counseling college degree programs online or on campus at SNHU.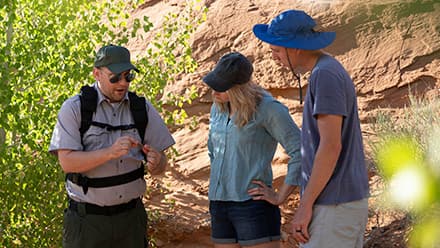 Social Science
SNHU offers a range of online and campus social science programs including history, human services, psychology, public administration and sociology.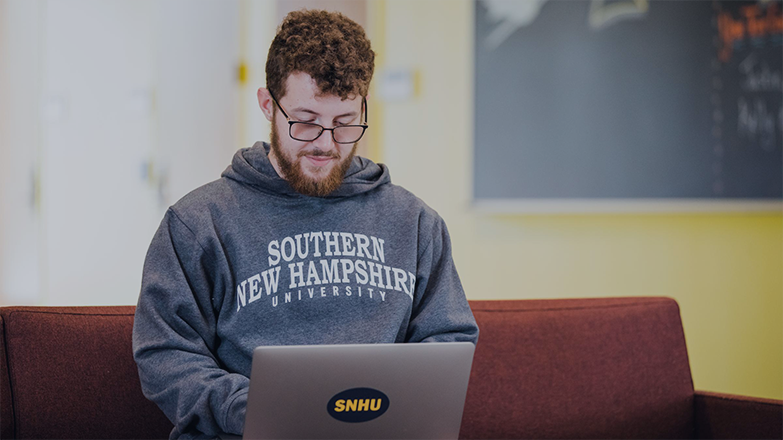 Technology
In the ever-changing field of technology, it's important to keep up. At SNHU, our cutting-edge technology programs teach students how to create, secure and manage tech.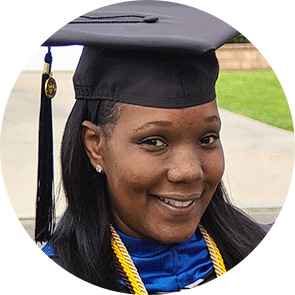 What SNHU Students are Saying
Latisha Aguilar '21
"I couldn't have asked for a better university or a better support system than Southern New Hampshire University."
Degree Level
Associate Degrees
Prepare for the career you want by earning an associate degree from SNHU. You'll learn from industry experts in your field and gain the education you need for a solid foothold on your career path – or continue on to earn one of our 150+ bachelor's degrees.
Bachelor's Degrees
SNHU offers 150+ affordable, accredited bachelor's degrees online and on campus to fit your life and your goals. Our undergraduate programs are transfer-friendly and career-focused, so you can gain a quality education and marketable skills.
Master's Degrees
Complete your master's degree in as few as 15 months at SNHU. Choose from more than 100 graduate programs – including dozens of specialized MBAs – that fit your schedule and your budget. No GMAT or GRE required.
Certificates
SNHU's undergraduate and graduate certificate programs are the first step toward earning a degree – or complementing an existing one with new skills. Choose from more than 20 certificate programs and find the focused education you need to move ahead in your career.
Accelerated Bachelor's to Master's
If your goals include pursuing a master's degree, you may want to consider one of SNHU's accelerated degree programs. These programs allow you to take graduate-level courses at the undergraduate tuition rate during your bachelor's program.
Courses Only
For-Credit Courses
If you're not looking for a full degree program, you can still earn college credit by taking individual online courses. They're a fast, flexible and affordable way to take a class you need, get skills for your career or just explore the online learning experience.
How much do online classes cost?
The cost per credit hour for online undergraduate classes is $330 (or $990 per course) at SNHU.
Cost per credit hour for online graduate classes is $637 (or $1,911 per course).
And with no application fees, you can also apply for free. That's because we recognize that achieving your education goals is about more than just finding time, it's also about overcoming financial barriers.
Apart from this, the overall costs per course may vary, depending on the price of books and other learning resources.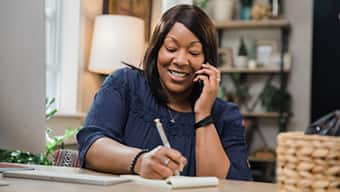 We understand how challenging it can be to manage your education costs. That's why we're here to help whenever you need it. Our Student Financial Services team is always available to guide you through the process. They'll help you explore financial aid options and even identify ways to help lower your tuition.
You may, for example, qualify for a scholarship or grant opportunity. And if you're a military service member or military spouse, you could be eligible to receive up to 30% military tuition discounts.

Whatever your financial situation, we've got your back.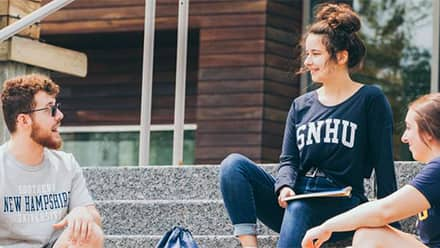 Built For People, Not For Profit.
As a private, nonprofit institution, the success of our students has always been our top priority. That's why we offer some of the lowest online tuition rates in the nation.
Featured Faculty
Dr. Barbara Brophy
Faculty, Nursing
A nurse for almost 3 decades, Dr. Barbara Brophy has always been drawn to training and educating nurses. She earned her DNP in Nursing Leadership at Chamberlain College. She loves being a nursing faculty member because she gets to have an impact on students every day, and she is proud to be in the profession. Read Dr. Barbara Brophy's Q&A.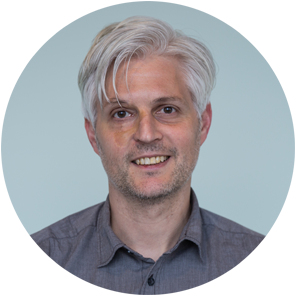 Max Callahan
Associate Dean, STEM Game Art & Development
Max Callahan joined SNHU in 2016. He is also a character designer, modeler, rigger and animator, and he previously worked as an art director and prop master in independent films. Callahan earned his master's degree in digital design from Philadelphia University. He's thrilled to help passionate students build the gaming skills they need to have a career they love. Read Max Callahan's Q&A.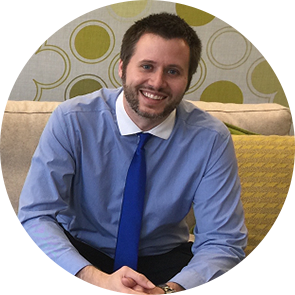 Dr. Matt Glowiak
Faculty, Clinical Mental Health Counseling
Since 2017, Dr. Mark Glowiak has enjoyed seeing the work of SNHU students – especially at in-person residencies. He earned his doctorate and master's in counseling at Walden University. He also has co-founded a group practice with three locations, employing clinicians who work with a variety of mental health disorders. Read Dr. Matt Glowiak's Q&A.
FAQ About SNHU Online College Degree Programs
What's it like to take an online class?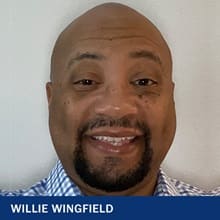 Southern New Hampshire University is a leader in online university education. Our online college degree programs are developed by subject matter experts and professionals in online learning. Each program is designed to deliver relevant, applicable course outcomes that can help prepare you to succeed in the workplace.
SNHU's online instructors are industry leaders who have relevant, real-world experience and are accomplished in online learning and course delivery. You'll have specially trained instructors in your early classes who are adept at helping you develop your skills and enhance your academic success.
"My online experience worked well," said Willie Wingfield '21. "I was able to have a well-planned work and school week without any distractions. Online learning allowed me to learn at my own pace while still having interaction with the instructor and the class."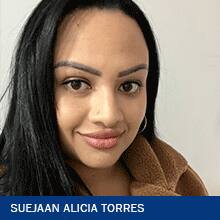 "What mainly attracted me to apply at SNHU was the flexibility of the courses offered," said Suejaan Alicia Torres '21. "Studying online, for me, was and has been enjoyable! ... Taking online courses allowed me to enhance skills that I already developed, such as research analysis and strategy."
Want to know what it's like to take an online course at SNHU? Find out more about the courses, support system and flexibility of an online university education.
One of the fastest-growing and most dynamic private, nonprofit universities in the nation, SNHU has become a leader in providing high-quality, transformational pathways for learners.

At SNHU, you can earn a degree from a private, nonprofit, NECHE accredited online university. Meet your dedicated academic advisors who will provide guidance, encouragement and practical help so you can stay focused on your goals. Work with our career services team (read more below) to find career and internship opportunities leveraging our corporate partnerships and growing alumni network of over 160,000. Learn from instructors who balance real-world expertise with a passion to educate. Take advantage of world-class online college degree education services that include an online library, tutoring and 24/7 tech support, all developed specifically with a busy adult in mind.
U.S. News & World Report has continuously named us the "Most Innovative University" in the north, and our programs are institutionally accredited by the regional accreditor NECHE - which means they meet rigorous academic standards. That's because Southern New Hampshire University has exhibited an unceasing pursuit of academic excellence since its founding in 1932.
In addition to offering an easy online admission process, we strive to get you the transfer credit you deserve by accepting up to 90 undergraduate credits for bachelor's degrees and up to 45 toward associate degrees. You may also be eligible to save time and money by getting credit for work or life experience.
Ready to take the next steps? Check out our next term start dates, request more information or apply now.
What's the difference between an in-person and online class?
Whether in-person or online, SNHU classes are designed to help prepare you for real-world success.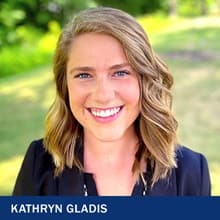 The major difference is that SNHU online classes have no set time in which you need to be in front of your computer. This allows you the flexibility to create your own schedule. You'll still participate – only instead of in-person lectures, it will be through weekly online assignments and discussion boards.
Kathryn Gladis '16 '20G earned her bachelor's on campus and her master's online.
As a full-time digital marketing coordinator, "I really enjoyed the freedom of the online master's program," she said. "It allowed me to focus on the work when it was most convenient for me."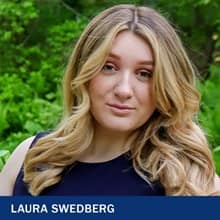 Online classes are no more or less difficult than campus classes – just different.
"I had the freedom and ability to complete my schoolwork on my own schedule while still being challenged and held accountable," said Laura Swedberg '19 '21, who earned both an associate and bachelor's degree at SNHU.
William Puksta '20 had already earned a bachelor's at a brick-and-mortar school, but the uneasiness about the online environment was short lived.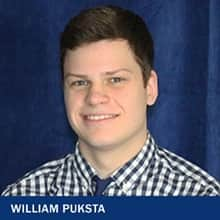 "I was a little nervous at first about going to school 100% online since all of my undergraduate studies were done in a classroom," he said. "It took a couple of weeks to adjust to this new learning format but all of my professors and advisors were very understanding about their students' transition into online learning. That support certainly shortened the learning curve for me and I found myself getting into the habit of this learning style quite quickly."
From the support of your academic advisors and instructors to tutoring services and the writing center, and even technology assistance from the SNHU Help Desk, we're here to help when you need it.
Are there benefits/advantages to taking online classes?
There are many benefits to enrolling in online classes.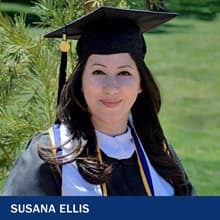 SNHU believes in affordable, accessible education that caters to learners' schedules so that you can reach your goals. Our online platform allows you to earn your degree at your own pace and personalize your college experience to how you work best. The projects you'll work on and the technologies you'll use are also applicable to today's workplace settings.
Our students who are parents often quickly see the benefits of online convenience.
"The online structure is easy to work with and flexible for any working student with a family," said Susana Ellis '20.
Do online classes meet at certain times?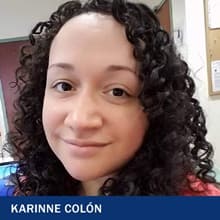 In most cases, online classes at SNHU don't meet at all. That's one of the reasons so many people are opting to become online students. You can do each week's assignments on your schedule, turning them in at specified deadlines throughout the week – typically Thursday and Sunday nights.
"I was able to attend classes on my schedule, whether that was on the weekend or after my children went to bed," said Karinne Colón '21. "I did not have to put my dreams on hold to be present with them."
Are all programs 100% online?
While many SNHU programs can be completed 100% online, there are exceptions. Aside from traditional campus degree programs, a few may require blended learning (both online and in-person classes). Our master's in counseling and low-residency MFA are two such examples.
If you have questions about whether your program of choice is accessible online, on campus or both, please feel free to contact us or take a look at individual program details.
What assignments are typical for an online class?
Assignments vary throughout the programs. Students typically have a discussion board post and responses each week. Other work may include papers, individual or group projects, presentations, labs and assessments.
What are the minimum system requirements to take online classes at SNHU?
Getting started with online courses is easy at SNHU. You'll need some basic software programs and will want to ensure that your computer operating system meets some minimum requirements. Most laptops manufactured in the last few years will be enough to help you begin your academic journey. Some degree programs may require additional hardware or software so you should be sure to review the recommended system requirements for your specific degree program.
SNHU Services for Online Students
Best in Class Student Support
Award-Winning Academic Support

24/7 Drop-in Tutoring
Written Feedback
Academic Coaching
Peer Tutoring
Live Workshops
Resource Library

Academic Advising
SNHU Career Services
SNHUconnect
Office of Student Involvement
Online Accessibility Center
Online Shapiro Library
Online Bookstore
Online Wellness Center
Virtual events
SNHU Technology Help Desk offers 24-hour tech support, 365 days a year, via phone, online form or live chat. We can help with any technical problem, software- or hardware-related.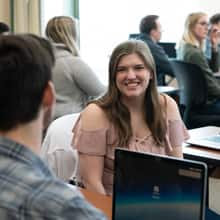 At Southern New Hampshire University, your time here is more than just earning a degree. The Office of Student Involvement is proud to provide learners with opportunities for intentional involvement and peer collaboration. SNHUconnect is a private online community created exclusively for students in our online programs. Share interests, find virtual and regional events, join online clubs and student organizations, gain career guidance and connect with 15,000+ peers who are involved every month.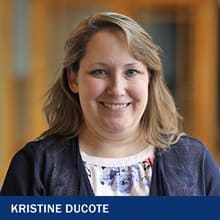 Kristine Ducote '20 was one of the founding members of the online Law and Disorder Club, which she started to help other criminal justice students get more out of their program and network to land a job in the field.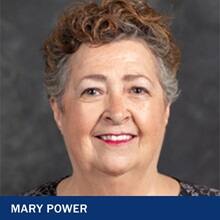 "We try to have a lot of fun activities," she said. "It's kind of learning disguised by fun."

Mary Power '18 also started a club based on her interests.

"I was on the board of the newly formed Christian Fellowship Club (CFC)," she said. "I continue to post a reflection each day on the CFC page in SNHUconnect. I made lasting friends during my two years at SNHU."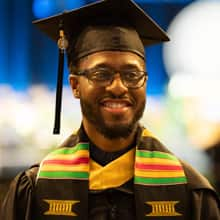 Honor societies are invitation-only online student organizations. They do require a one-time payment as lifetime membership dues. Some of the honor societies include: Alpha Sigma Lambda for undergraduate learners, Delta Mu Delta for business majors, National Society of Leadership and Success, Pi Lambda Theta for education students, and Sigma Tau Delta for English and creative writing majors.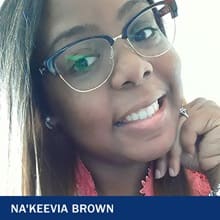 "I was inducted into honor societies at SNHU," said Na'Keevia Brown '21. "The National Society of Leadership and Success and Sigma Tau Delta International English Honor Society. I thought both organizations were considered rewards or proof of my hard work and dedication."


"I am a part of Alpha Sigma Lambda," said Kierra Coxwell '21. "It has been so much fun getting to meet and interact with other dedicated students that share the same values."
We know how crucial it is for new and current students to receive support, guidance and social connections at SNHU. That's why we've started the Student Engagement Council. The council is a group of online undergraduate and graduate students who volunteer their time and energy to help other students succeed by informing the administration about the student experience as well as supporting, engaging and interacting with fellow students in SNHUconnect.
Experience the programs used in the real world – before you even launch your career. SNHU offers you the technology you need in your courses in our virtual environment, a cloud-based path to software applications and virtual desktops. It's also easy to access and could save you money.
Wherever you learn from, and whatever your academic, professional, or personal interests are, Southern New Hampshire University has events you'll want to check out. Attend events on campus in Manchester, NH, like our Homecoming celebration, connect at regional events like SNHU's Global Days of Service, or tune in to a variety of virtual and live-streamed events.
What Our Students are Saying About SNHU
No Better Place Than SNHU
Hear real SNHU online students describe how they're finding success and why there's no better place to earn your degree than Southern New Hampshire University.
Family of Success
At SNHU, you're part of a family. Your academic advisor and faculty members are always there for you.
Fit and Flexibility
We're committed to ensuring our students have the flexibility to learn and to be successful regardless of where they study or how hectic their schedules might be.
Choosing a Nonprofit University
Nicole wanted to learn how to better serve the West African communities where she was volunteering. Here's why she chose SNHU, a nonprofit university.