Fast, Affordable Online Master's Degrees & Campus Programs
Choose from 100 career-focused master's degrees online and on campus. Some – like our online MBA – can be completed in about 1 year. And with some of the lowest online tuition rates in the nation, you'll save money as you reach your goals faster.
Popular Online Master's Degrees
Benefits of a Graduate Degree at SNHU
Whether attending class on campus or pursuing your master's degree online at SNHU, you can expect:
Credibility. Our master's programs are regionally accredited - meaning they meet high academic standards. Some of our degrees even have programmatic accreditation.
Affordability. As part of our commitment to making education accessible, we offer some of the lowest tuition rates in the nation.
Expert instruction. Learn from faculty who bring real-world experience and relevant insights to the classroom.
Flexibility. Earn your master's degree online with 24/7 access to coursework or on campus in a traditional classroom setting.
Student support. From day one, dedicated academic and career advisors are available to help you reach your goals.
We believe in creating faster paths to your future. With 5 term starts per year to choose from and no GRE or GMAT requirements, you can begin the path to earning your master's degree online or on campus today.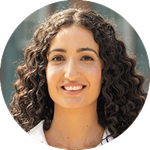 Change Your Life for the Better
"This is not an exaggeration. It's been life-changing for me. When I look back at ... the immense growth that I've come to achieve [in] only two years, I am really amazed."
What to Expect as an Online Student
No set class times: Asynchronous classes let you do your coursework when and where you want
Pick your pace: Choose between full time (2 courses) or part time (1 course) each term
Student support: 24/7 access to online student services like the library, tech and academic support
How Long Does it Take to Earn a Master's Degree Online?
In many cases, students can typically expect to earn their master's degree within 1.5 to 2 years. But the beauty of earning your degree online at Southern New Hampshire University is the ability to go at your own pace - whether that's over the course of a few years or in as few as 15 months.
At Southern New Hampshire University, we understand that no two learners are the same. Some students balance full time jobs with their studies while others need to catch up on coursework after the kids go to bed. No matter what your schedule looks like, our advisors will work with you every step of the way to help you find what works for you. And if anything changes, they can help you adjust accordingly.
Emily Bevens '22G has 2 younger sister and a busy life. She needed the flexibility SNHU offers to be able to finish her master's degree.
"The convenience of getting a master's degree online allowed me to stay home, help care for my younger sisters, be able to work and coach field hockey as well," Bevens said.
We also accept up to 12 transfer credits towards your master's degree, saving you time and money while completing your graduate degree.
Map Out Your Road to a Master's
Curious about how long it takes to earn your master's degree? At SNHU, we can help you find the track that's right for you. Plus, with a generous transfer policy and 5 term starts per year, you could finish faster than you think.
How Much Does an Online Master's Degree Cost?
While earning your master's degree online is often more affordable than pursuing a program on a traditional university campus, the cost will ultimately depend on the school and program you choose.
At Southern New Hampshire University, we're committed to making higher education accessible, by making it more affordable. That's why we offer some of the lowest online tuition rates in the nation.
At just $637 per credit hour, a 36-credit master's degree is only $22,932. Most of SNHU's graduate degrees are 36 credits, though a few programs may require one or more foundation courses. Some specialized programs may also require more than the standard 12 courses.
There are ways to save on your graduate degree. For example, we accept up to 12 transfer credits, which could help you save over $7,000 in tuition. Our Student Financial Services team is always here to assist you with a customized plan that works for you. These counselors have one goal: to make your education as affordable as possible. When you better understand ways to invest in your education, you set yourself up for a stronger financial future.
As you think about that future, you'll also want to keep in mind the return on investment (ROI) you'll get from earning your online master's degree more affordably at SNHU. According to the U.S. Bureau of Labor Statistics, master's degree holders earn almost 16% more in median weekly earnings than those with a bachelor's degree.1
Note: Additional fees for books or other materials may apply each term, as well.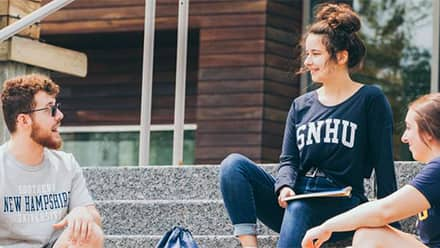 Built For People, Not For Profit.
As a private, nonprofit institution, the success of our students has always been our top priority. That's why we offer some of the lowest online tuition rates in the nation.
Frequently Asked Questions
What is a master's degree?
Though most people may know that a master's degree comes after you complete your undergraduate education, understanding specifics of what a master's degree is can be valuable while mapping out your education plan.
Also called a graduate degree, a master's degree is typically a two-year program specializing in a specific subject. By the end of a student's program, they should be able to demonstrate mastery of their specific discipline. Though the usual timeline is two years to completion, some programs can be completed in a little as one year.
There's a variety of disciplines for which graduate education is available, allowing you to further your education and pursue your goals and interests. Higher earnings, further job opportunities and the opportunity to cultivate new skills are all common motivations for obtaining a master's degree.
What are the different types of graduate degrees?
When choosing a Master's program to enroll in, its important to consider which type of graduate degree will best help you achieve your career goals. Choosing the correct program will ensure the coursework you undertake will teach you the skills and competencies that best align with your future field of work or study.
Some of the most common graduate degree options include:
Master of Science (MS)
Master of Arts (MA)
Master of Business Administration (MBA)
Master of Education (MEd)
No matter which degree you pick, a graduate degree will involve more rigorous coursework than a bachelor's degree and be more deeply focused on a specific area of study. The specialized nature of a master's degree makes it essential to understand the differences between each type prior to enrolling.
Along with a Master of Science (MS) degree, a Master of Arts (MA) degree one of the most popular types of graduate degrees. The main difference between an MA and MS degree is while an MS degree focuses on more technical fields, like business and STEM, an MA degree focuses on the arts and humanities.
The coursework for an MA program will focus more on theoretical understanding than scientific or technical expertise. As with all graduate degrees, your specific career goals and interests will dictate which type of program is right for you.
If you're looking to study any of following areas at a graduate level, you'll usually consider enrollment in a Master of Science (MS) program: STEM (science, technology, engineering, and math), business, social sciences and healthcare. An MS degree is a great choice for these fields and focuses on honing critical thinking, problem-solving skills and research expertise for use in your specific area of study.
In addition to STEM, an MS degree can also apply to any discipline that utilizes the scientific method to conduct research and aid in problem solving. Cybersecurity, economics and criminal justice are all examples of fields that employ scientific thinking. By enrolling in MS programs for areas of study, you'll better recognize how to understand and evaluate problems from a scientific basis.
Can I earn a master's degree online?
Of course. At Southern New Hampshire University, we strive to make higher education more accessible. With an online master's program, you don't have to choose between family dinner and class or take off work for a final. Taking classes online provides graduate students the ability to balance their studies with their lives in a way that works for them. No set class times or strict attendance policies means you can complete your coursework when it's convenient.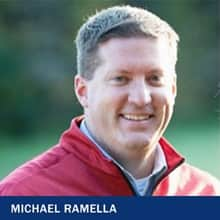 The flexibility of SNHU's online master's programs has provided so many students the opportunity to achieve their goals without sacrificing parts of their lives outside of school. This was especially important to Michael Ramella '20 '21G, graduate of the MS Higher Education Administration program. "SNHU's programs (both the bachelor's and the master's) are family-, career-, and lifestyle-friendly. I could complete my degree (s) on my schedule and not have to sacrifice any of the above to do it," said Ramella.
There's also a wide range of online master's programs to choose from at SNHU, from liberal arts to social sciences and, of course, our popular online MBA degrees. No matter which program you decide to pursue, you can rest assured that you'll always have the tools, resources and support you'll need to succeed every step of the way.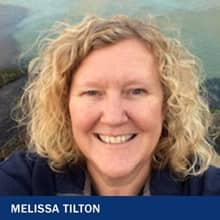 Melissa Tilton '14 '21G, a graduate of the online MS in Organizational Leadership program, says, "Learning online is not always easy, there are days you worry that you are alone—but not here at SNHU. I was able to interact with professors actively and throughout the semester, and never felt as though I was in a self-study program."
Are online master's degrees worth it?
Depending on your goals, earning your master's degree online can significantly benefit you and your career. Whether you're a recent grad or a working professional, a master's degree can broaden your career opportunities and even increase your earning potential.
More and more employers are looking for job candidates with the specialized skills a master's degree provides. In some industries, like healthcare and psychology, jobs often require a master's degree.
Adding a master's degree to your resume can also help increase your value as an employee. According to the U.S. Bureau of Labor Statistics, master's degree holders earned an average of almost 16% more in their weekly earnings than bachelor's degree holders in 2022.1
The professional and financial benefits of earning your master's are undeniable. But it's also an amazing personal achievement. As a single mom of four boys, MBA graduate Breonna Williamson '21, never lost sight of her goal. She remained committed to her MBA program, even when life got in the way. Now, she's proud to be the first in her family to obtain a degree. "This program has allowed me to change how I see myself in the future and to set an example for my sons," said Williamson. "I wholly believe that I cannot ask them to do anything that I myself don't have the courage to do. That said, as challenging as it was, I'd do it all over again."
Read more about the value of a master's degree.
Do I need a GRE for an online master's?
No. Accessibility to education is at the core of Southern New Hampshire University's mission.
As part of creating high quality, affordable and innovative pathways to educational success, SNHU removes many barriers, including a requirement for GRE or GMAT test scores for entrance into any of its 100+ accredited and affordable online master's degree programs.
What are the best master's degrees to get?
Deciding which online master's degree is best is ultimately up to you. Southern New Hampshire University offers over 100 affordable online master's programs for you to choose from, giving you the opportunity to find the degree that best suits your goals. It all depends on where you hope to take your career in the future.
As you consider earning your master's degree, think about the industry you'd like to pursue a career in. There are a few industries in which a master's degree is required for entry-level jobs such as social work, educational administration and healthcare.1 And the BLS predicts a 14% increase in jobs requiring a master's degree through 2031.1
We also offer a number of concentration options in subjects ranging from accounting and finance to communication, cyber security and information technology to tailor your degree even more to your career goals.
No matter what master's program you choose, you'll receive the same quality education from experienced instructors in a flexible online environment designed to help you succeed.
"My professors challenge me mentally and creatively, and this is what separates this program from others," said SNHU MA in English and Creative Writing grad Geanice Gee '15.
What is the easiest master's degree to obtain?
All of Southern New Hampshire University's on campus and online master's degrees and concentrations are designed to set you up for success. It really comes down to you and the subjects you enjoy studying.
For instance, if you've always done well in math and/or science classes, you may want to explore a STEM program. If you enjoy reading and writing, a liberal arts degree in English, Communication or History may be easier for you. On the other hand, if you've struggled with technology, you may find computer science or IT courses more difficult.
There are other factors you may want to consider when deciding which master's program is right for you. Though online courses are no more or less difficult than those in a traditional campus setting, online classes do offer additional flexibility, which is often preferable to many learners who need to balance work and other life demands.
Alba Aliana Diaz '22 of the MBA Marketing programs says, "SNHU was able to create a platform for online students that will make it easy for us to complete our work, to engage [in] class discussion [and] … to learn off of each other with each discussion post."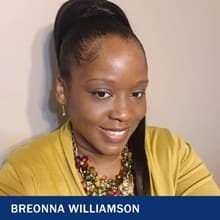 Those entering a master's program also may find their journey easier if they continue with the program of study in which they obtained an undergraduate degree. In addition, some pre-requisite courses may be waived with qualifying undergraduate coursework or competencies.
SNHU also offers dedicated instructors, academic advisors, tutoring and many additional services designed to help you carve a path to your master's degree. Breonna Williamson '21 says, "I truly believe that SNHU provides the proper mix of flexibility, support and guidance to its students that is necessary for success."
Are online master's degrees credible?
Assuming the university and/or program is accredited, an online master's degree is most certainly credible. All online and campus courses at Southern New Hampshire University meet rigorous academic standards required for being accredited by the regional accreditor NECHE, which affirms that all programs meet standards for educational quality.
Our courses are also taught by faculty with industry expertise – so you'll have an opportunity to learn from insiders who understand what kind of knowledge and skills today's employers are looking for.
Often times the biggest worry for students is the experience of earning their master's degree online. While online courses provide a different learning experience to that of a traditional class in-person, the educational value remains the same.
SNHU has degree-granting approval from the New Hampshire Department of Education, Division of Higher Education - Higher Education Commission, and also has earned specialized accreditation for many of its programs including: Accreditation Council for Business Schools and Programs (ACBSP), Commission on Accreditation for Health Informatics and Information Management Education (CAHIIM), Commission on Collegiate Nursing Education (CCNE), Council for the Accreditation of Educator Preparation (CAEP), Engineering Accreditation Commission of ABET (Accreditation Board for Engineering and Technology) and New Hampshire State Department of Education for Teacher Certification, among other respected accreditations.
What is the most affordable master's degree?
While each student's definition of affordable might vary, one thing is for certain - Southern New Hampshire University offers some of the lowest online tuition in the country.
Part of our mission is to make higher education more accessible, which is why we offer all sorts of tools and resources to help you find the most affordable path to your degree - including generous transfer policies, military discounts, grants, scholarships and more.
We have people dedicated to helping you not only manage education costs, but also save even more.
For Alexia Engel '21, the cost of the MS in Applied Economics program played a major factor in her decision to enroll at SNHU. She said, "I had researched other universities as well, and it would have cost me a lot more time and money for the same high quality of education."
Learn more about how you can pay for your master's degree.
What is the average master's degree salary?
Statistics show employees with higher levels of education often earn more. According to the U.S. Bureau of Labor Statistics, the median salary of master's degree holders in 2022 was $86,372.1 That means earning your master's degree can help increase your earning potential in the long run.
Some master's programs have the potential to set you up for even more financial success in your career. For example, a Master of Science in Information Technology can help open up a lot of high paying job opportunities for graduates. From software development and web design to data storage and security, this particular master's degree can help kickstart a career in a wide range of industries. The national average salary of professionals with a MS in Information Technology was $121,769.2
The earning potential a Master of Business Administration can provide is what makes it such a popular program for students and professionals looking to advance their career. If you're interested in becoming a business leader, an MBA can be a powerful way to help get you there. Professionals with an MBA earned a median annual salary of $114,083.2 If you're interested in getting your MBA, check out SNHU's new and improved MBA program.
Whichever master's degree program you decide to enroll in, you can rest assured that it's an investment in your future - both professionally and financially.
Which careers require a master's degree?
There is a wide range of industries in which a master's degree is required for employment. From healthcare and science to engineering and technology, there are a number of new career paths a master's degree can provide.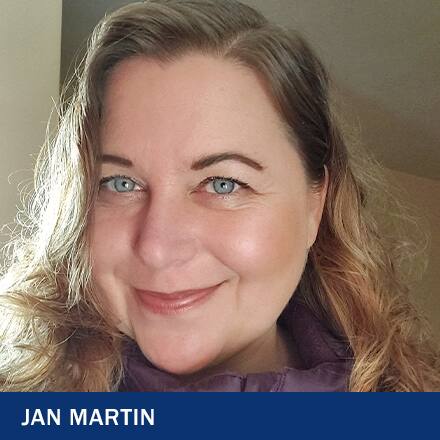 "A lot more jobs are requiring master's degrees," said Jan Martin, a graduate admission counselor at Southern New Hampshire University. "I'm getting a lot of feedback from students who say they want to move up in their career, but can't go higher until they have a master's degree."
So, as you consider getting your master's degree, think about the field in which you want to work and how a postgraduate degree can help advance your career.
For example, many administrative positions in education require a postgraduate degree due to the specialized skill set and understanding required to meet the role's expectations. On the other hand, a master's degree is not necessary to enter the healthcare field, but if you plan on specializing in a certain area or want to take on an administrative role, you will probably need your master's.
It's important to remember that no matter what field you wish to work in, a master's degree can provide numerous benefits throughout your career. Even if a master's degree isn't required for your particular field, having postgraduate degree on your resume can help you stand out in a crowded applicant pool. According to a CareerBuilder survey, 33% of employers selected job candidates with a master's degree for jobs that previously had required a bachelor's degree.3
More and more employers are looking for the advanced knowledge and enhanced skill set a master's degree provide. So, whether or not your desired occupation requires a master's, earning your degree can help provide more opportunity throughout your career.
How many years is a master's degree?
A master's degree can typically be completed within two years, half the time it takes to earn your bachelor's. However, like any degree program, your time to completion can vary based on your program and personal goals.
When wondering how long your master's degree will take, the biggest indicator to look for is the number of credits your program needs. Bachelor's programs usually require 120 credits to graduate, while master's programs typically have lower credit requirements. Though the number of credits can range, they usually are over 30 credits and under 60 total. SNHU's online MBA in accounting is at one end of the spectrum at 30 credits, while our master's in mental health counseling is at the other at 60 credits.
Almost as important as credit requirements is your own schedule. Different institutions also have different term structures. For instance, while a traditional campus may operate on 15-week semesters with a summer break, institutions like SNHU offer shorter terms year round. When considering your program, time to completion can be an important factor for consideration, and you want to be sure you pick an institution that aligns with your schedule and timeline.
If your goal is to get a degree quickly, it may be possible to complete your degree in as little as one year. For example, at SNHU, students can choose either part or full-time enrollment. Full time students take two or more courses per term which allows them to complete their degrees faster. Whether full or part time enrollment is best for your schedule depends on your own level of comfort and commitment.
What is the difference between a master's and bachelor's degree?
Master's and bachelor's programs have many differences that go beyond just the number of credits required to complete one.
The coursework in master's programs tends to be more specific to your subject of study, in addition to being more complex. They are intended to deepen your understanding of a topic, while a bachelor's has more of a focus on general education – while also building knowledge of your program's focus.
When asking yourself the benefit of a bachelor's vs. master's degree, it's important to consider your personal career goals. Though they can both lead to incredible opportunities, one may fit your career and life path better than the other.
What is the difference between an MS and MA degree?
Master of Science (MS) and Master of Arts (MA) are two of the most common types of master's degrees. The type of degree best suited for you depends entirely on your personal interests and goals.
MA degrees emphasize a focus on the liberal arts and the humanities, while MS degrees are centered on technical learning and scientific skills. Both of these degree types encompass a wide range of disciplines.
Though students often ask if there is a benefit to choosing an MA vs. an MS degree, there really is no right answer. They both provide unique benefits and both can be used as stepping stones to a variety of incredible careers. Students should choose the program that best aligns with their personal interests and planned career trajectory.
References
Sources & Citations (1, 2, 3)
1Bureau of Labor Statistics, U.S. Department of Labor, Occupational Outlook Handbook, on the internet, at:
https://www.bls.gov/emp/chart-unemployment-earnings-education.htm (viewed Sept. 20, 2023)
https://www.bls.gov/emp/tables/education-summary.htm (viewed Sept. 20, 2023)
https://www.bls.gov/careeroutlook/2018/article/graduate-degree-outlook.htm?view_full 9 (viewed Sept. 20, 2023)
https://www.bls.gov/emp/tables/education-summary.htm (viewed Sept. 20, 2023)
2Indeed, "Highest Paying Master's Degrees", on the internet at: https://www.indeed.com/career-advice/finding-a-job/highest-paying-masters-degrees (viewed July 15, 2021)
3The Economist, "Why leaders need more than just a bachelor's degree", on the internet at: https://execed.economist.com/blog/industry-trends/why-leaders-need-more-just-bachelors-degree (viewed July 15, 2021)