Earn college credits in as little as 8 weeks.
Whether you're already a university student, a working professional, or you simply want to see what college is like, taking individual online courses can be a great way to earn college credits, upskill for your career, and prepare for the future—all with low cost and no long-term commitment.
Catch Up or Get Ahead
By taking transfer-friendly online courses now, you may be able to lighten your course load required by your degree program at SNHU or another university.
Transfer Your Credits
Course credits may be transferred to a degree program at SNHU or another university, depending on your program's transfer policy.
Check your degree program's transfer policy to see how many SNHU online
college credits are transferrable
.
Upskill for Career Moves
For moving up the ladder or changing fields entirely, new skills can help make you more marketable.
Hundreds of course options
Choose from nearly 500 transfer-friendly classes, and in as little as 8 weeks, earn college credits that may be applied toward a degree at SNHU or another university. Whether you're looking for a course in business, healthcare, liberal arts, technology, or another subject, you can find it all at SNHU.
You can develop your passion for numbers and problem-solving in SNHU's math courses. Consider a psychology course to understand psychological principles and develop insight into human thought and behaviors. Dive into courses like marketing, financial accounting and microeconomics to learn skills you could apply to the business world. Or explore your creative side with graphic design, creative writing and more.
Popular SNHU Courses—8 weeks long, 100% online.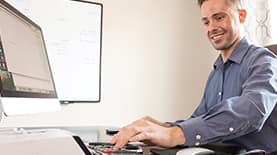 ACC-201
Financial Accounting
Learn the steps of the accounting cycle and how to prepare financial statements in accordance with industry established rules and regulations. Develop skills needed to analyze financial accounting information, communicate this information to stakeholders, and understand the accounting procedures that produce this information.
Explore more about SNHU's: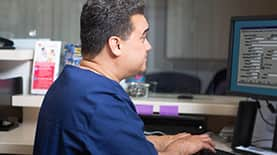 HIM-215
Coding & Classification Systems
Learn about the central technologies, terminologies, and systems involved in Medical Coding, building the skills you need to create and maintain a central hub for all patient data in a healthcare setting—from the lab, to surgery, insurance, registries and more. Gain relevant and career-focused skills, so you can prepare for real-world success.
Explore more about SNHU's: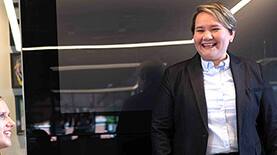 MKT-225
Digital Marketing
Learn the different types of digital marketing channels and business functions using digital marketing technology and tools. Topics will focus on earned, paid, and owned media and the intersection of the three. The course will also emphasize development of a digital marketing strategy and its impact on the business.
Explore more about SNHU's: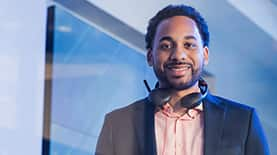 CYB-200
Cybersecurity Foundations
Gain familiarity with foundational cybersecurity concepts and terms. Learn the difference between adversarial and environmental threats and analyze how security practitioners respond to each. Explore legal and human factors and examine how they influence the development of organizational security strategies.
Explore more about SNHU's: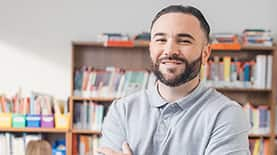 PSY-108
Introduction to Psychology
Explore the complexities of the human mind, and examine the science behind why we think, feel, and do what we do. Students will experience the evolution of psychology through the early schools of thought, major branches, and core theories that guide contemporary perspectives. As students consider the broad influence of psychology on their perceptions, emotions, and everyday choices, this course aims to show that, in human experience, "psychology is everywhere."
Explore more about SNHU's:
More Popular SNHU Courses
Check out more popular SNHU courses:
MAT-240 - Applied Statistics
This is a fundamental course in the application of statistics. In this course, students will learn to apply statistical techniques to a variety of applications in business and the social sciences. Students will learn how to solve statistical problems by hand and through the use of computer software. Topics include probability distribution functions, sampling distributions, estimation, hypothesis testing and linear regression.
BIO-120 - General Biology I
General biology course that includes mammalian cell structure and function, cellular reproduction and physiology, and Mendelian genetics. Laboratory exercises (BIO 120L) to follow lecture topics.
BIO-205 - Human Anatomy and Physiology
BIO 205 Human Anatomy and Physiology I is the first of two courses examining the structure, function, and interdependence of human body systems. The course begins at the cellular and molecular levels with a concentration on the organization of the human body as a symbiotic system. The integumentary, skeletal, muscular, and nervous systems provide focal points for case studies and discussions throughout the term. The laboratory component allows the student to integrate and apply theory based knowledge from the course to simulations and critical appraisal exercises.
ECO-201 - Microeconomics
This course examines the role of economic systems in allocating scarce resources to satisfy the needs and wants of individual members of a society. After a brief exposure to alternative economic systems, the focus becomes the nature and performance of American capitalism. Primary emphasis is placed upon the development of models that explain the behavior of consumers, producers and resource suppliers in various market structures.
PHY-101 - Principles of Physics
Principles of Physics is an algebra based course that explores the major topics in physics, such as motion and forces, gravity and projectiles, energy and work, thermodynamics, vibrations and waves, electricity and magnetism, solids and fluids, light and optics, and atomic and nuclear physics.
CHM-101 - Fundamentals of Chemistry
An introductory chemistry course emphasizing the contribution of chemistry in our everyday lives. This course will enable students to look at various aspects of the world around them through the lens of chemistry. It will introduce basic concepts and applications of chemistry as well as chemical topics and their relationship to matters of societal concern.
SOC-112 - Introduction to Sociology
Is one's identity individually or socially constructed? Are all stereotypes invalid or can there be value in generalizations? Is globalization widening the gaps or homogenizing the world? In this course, students will grapple with these essential questions in examining the world through the lens of a sociologist. Sociology offers an empirically-based methodology for critically evaluating society-from issues of individual agency to the roots of global institutions. Culture, norm stratification, systems, structure, social institutions, social change, the organization of social behavior and its relationship to society and social conditions are emphasized. Students will challenge their own preconceived notions and evaluate these constructs in terms of their relevancy to contemporary issues and problems.
BUS-206 - Business Law I
Students will examine the background, foundation, and ethical aspects of the United States' legal system as it applies to business organizations. Students will also learn the impact of torts, product liability, criminal law, contracts, sales, business organizations, and agency and cyber law in a business setting.
BUS-210 - Managing and Leading in Business
Students will explore leadership and management theories and how to incorporate them in one's own personal style for effective contribution and collaboration in diverse team environments, and learn about the skills necessary to lead in various organizational structures and areas of business. Students will also examine how the functional areas of business are interrelated and work together in organizations.
MKT-113 - Introduction to Marketing
This course examines the organization's functions for creating, communicating, and delivering value to customers. These functions, designed to meet customers' needs and organizational goals, include marketing research, environmental monitoring, target market selection, product selection, promotion, distribution and pricing.
PSY-200 - Foundations of Addictions
This course introduces students to various types of addictive behaviors as well as their causes and consequences in relation to the individual, family, community, and society. It includes an overview of theories on addiction and approaches to identification, prevention, and treatment.
ENG-226 - Introduction to Creative Writing
An introductory creative writing course designed to acquaint students with the craft of creative writing and the skills that will be required in subsequent creative writing workshops. Students will explore such craft issues as point of view, voice, characterization, dialogue, setting, conflict, rhythm, imagery, poetic structure, and dramatic scene development. Students will be expected to submit a number of writing exercises, including stories and poems. Students will also be expected to read and comment on their peers' writing with thoughtful and constructive criticism, as well as read and discuss published work.
ENG-421 - New Media: Writing and Publishing
This course introduces students to the latest trends in new media writing and publishing. Students will gain insight and practical understanding of how today's digital environment affects their field. This course will focus extensively on writing content for a variety of digital formats and employing media to showcase one's works.
Not sure what course you want? Explore our academic catalog for a full list of course offerings.
Individual online courses start soon
Undergraduate Term starts 10/23/23
Individual 3-credit undergraduate classes cost $990 ($330 per credit)
8-week terms
Graduate Term starts 12/04/23
Individual 3-credit graduate classes cost $1,911 ($637 per credit)
10-week terms
Please note that financial aid is not available for students taking individual courses only. Learn more about tuition.
Why take individual online courses?
University students: Earn college credits quickly and affordably that you can transfer to a degree program at SNHU or another university. Check your university's transfer policy.
Working professionals: Learn career-focused, in-demand skills employers are looking for to help advance your career, break into an industry, or get even closer to earning your degree.
Thinking about college? Individual courses are a great way to get a feel for the online experience, and see if an online degree is right for you. And if it is, you'll have a head start on the path to your degree.
SNHU makes it easy to get started — and has been teaching online since 1995
No application fees
No entrance exams
Accredited and affordable
Terms start frequently
Courses developed by subject experts
Personal academic support
200+ transfer-friendly programs
24/7 tech support
Access to SNHU Career Services while enrolled
Frequently Asked Questions
Can I just take one college class?
Yes, you can take individual online courses for college credit at SNHU. These online classes don't require you to enroll in a full degree program, and are great for potentially satisfying requirements in your degree program at another university, getting the skills you need to advance in your career, or just exploring what it's like to take an online class. They're a low cost, low commitment way to get the learning you need.
Can individual online courses get you a job?
When you get a job, it's probably because your employer feels that you have the knowledge, and personal and professional skills to be an asset to their organization. Depending on which courses you choose to take, individual online courses can help give you the in-demand skills that employers may be looking for. So while they won't guarantee you a job, they can help make you more marketable.
An important thing to know when choosing online courses for college credit is that each SNHU online course is designed around teaching and measuring practical "can-do" competencies related to each subject, not simply presenting ideas in the abstract. You'll leave each course having demonstrated how to use your new knowledge, skills and abilities.
Do individual online courses count as college credits?
Yes. When you take individual courses at SNHU, you'll earn college credit—typically 3 for an individual course. These credits may be transferred to other university degree programs (depending on the transfer policy of the university you're going to), or applied to an SNHU degree program if you choose to enroll in one. It's a helpful, low cost, low commitment way to explore what subject matter you might be interested in if you choose to pursue a college degree at SNHU or another university.
How long does it take to do an online class?
Undergraduate online classes are 8 weeks, while graduate online classes are 10 weeks. There are multiple term starts per year, so if you're thinking about taking one, there's likely a term start coming up soon. During that 8- or 10-week time period, there are no set class meeting times. So you can learn when it's most convenient for you around your schedule. You'll have 24/7 access to your online course, so it's a flexible way to reach your goals.
What kind of individual online courses can I take?
There are lots of individual college courses for credit that you can take at SNHU. Some of the more popular ones include: Applied Statistics, Calculus I, Financial Accounting, and Introduction to Psychology. We offer nearly 500 online courses including online business classes, writing courses, digital marketing courses, finance courses, math courses, project management courses and more.
Can I take online courses in the summer?
Yes — we offer classes year round. Online summer courses are a great option if you'd like to complete your degree as quickly as possible. Instead of waiting for fall to resume your studies, you can continue working toward your goals and earn credits that apply to your degree at SNHU or another university.
Students attending other universities often elect to take summer courses at SNHU, because they're:
Quick: Just eight weeks for undergraduate classes and 10 weeks for graduate classes
Affordable: Only $960 per 3-credit undergraduate course and $1,881 per 3-credit graduate course
Flexible: No set class meeting times and 24/7 access to coursework
Learn more about our online summer courses.
How do online classes work?
As a leader in online education, Southern New Hampshire University is a great choice for students who want to earn their degree outside traditional college parameters.
To start, we offer one of the lowest online tuition rates in the nation. We also provide a multitude of asynchronous classes and learning opportunities. This means that instead of attending class at a set time on campus, you can complete your coursework when and where it's convenient.
Our online courses are broken out by week-long modules with clearly defined due dates, so you have the flexibility to chip away at it whenever you have time.
And although you won't be physically close to your instructor and peers throughout the course, Brightspace (our learning management system) will allow you to keep in constant contact with them.
We put a lot of consideration into designing our online classes for busy learners, because your success is our goal.