CCNE Accreditation Evaluation - Opportunity for Public Comment 
Southern New Hampshire University (SNHU) will undergo an on-site evaluation between Monday, March 11th 2019 and Wednesday, March 13th 2019, by a team representing the Commission on Collegiate Nursing Education (CCNE).
As a voluntary, self-regulatory process, CCNE accreditation supports and encourages continuing self-assessment by nursing programs, and supports continuing growth and improvement of collegiate professional education and entry-to-practice nurse residency programs. CCNE is recognized by the U.S. Department of Education. The baccalaureate degree program in nursing/master's degree program in nursing at Southern New Hampshire University is accredited by the Commission on Collegiate Nursing Education (http://www.ccneaccreditation.org).
As such, these programs have been undergoing a self-study process, addressing the CCNE Standards for Accreditation of Baccalaureate and Graduate Nursing Programs (2018). An evaluation team will visit the university to gather evidence that the self-study is thorough and accurate. The team will make a recommendation to the Commission regarding continuing accreditation for these programs. Following a review process, the Commission itself will take the final action.
In accordance with CCNE's procedures, the Commission provides the opportunity for program constituents and other interested parties to submit, in writing, third-party comments concerning a program's qualifications for accreditation through one of the two methods below:
E-mail: thirdpartycomments@ccneaccreditation.org
Via Mail:
Commission on Collegiate Nursing Education
Attn: Third Party Comments
655 K Street, NW, Suite 750
Washington DC 20001
Third-party comments must be received by CCNE by February 18th, 2019 and must relate to the CCNE Standards for Accreditation of Baccalaureate and Graduate Nursing Programs (2018). All third-party comments submitted to CCNE must be signed and written in English, consistent with CCNE's policy on Conduct of Business in English. Comments are shared only with the CCNE evaluation team appointed to review the noted nursing program.
Explore more content like this article
April 13, 2021
Leading educators will expand access to software engineering program developed by Amazon Technical Academy, creating more pathways to employment at large tech companies for learners nationwide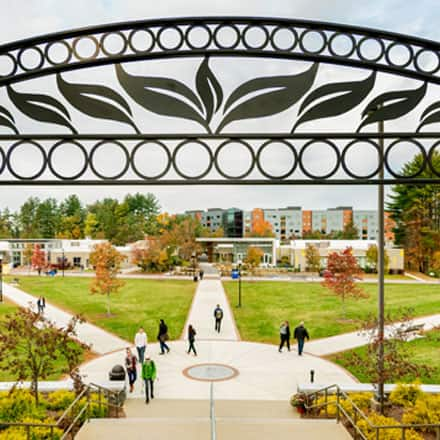 March 09, 2021
Leading educators team up to help learners upskill and prepare for the post-COVID workforce.
January 19, 2021
Learners have an opportunity to earn college credit by completing SNHUx programs, helping to start or further progress toward an SNHU degree