SNHU Recognized as a "Great College to Work For" 12 Years in a Row
SNHU has been named to the list every year since its inception
For the 12th consecutive year, Southern New Hampshire University (SNHU) has been recognized as one of the nation's "Great Colleges to Work For." SNHU, the only recipient from New Hampshire, is one of two institutions in the country that has earned this distinction every year since the award's inception, and is among 85 institutions that received the award this year.

"We are honored to once again be named a "Great College to Work For," said Danielle Stanton, Executive Vice President and Chief Human Resource Officer, SNHU. "At SNHU, it is no secret that our employees are what make SNHU great. We have more than 10,400 staff and faculty across the nation who collectively come together to bring life to our mission, and we're empowered every day to make the best decisions for our learners and employees. What can be more fulfilling than that?"

As one of the largest employers in the Granite State, SNHU also earned Honor Roll status for the eighth consecutive year for scoring well across multiple categories, including Collaborative Governance; Compensation and Benefits; Confidence in Senior Leadership; Facilities, Workspace and Security; Professional/Career Development Programs; Respect and Appreciation; Supervisor/Department Chair Relationship; and Work/Life Balance.

All full-time faculty and staff were invited to participate in the survey and nearly two-thirds offered feedback. Based on the top three responses, SNHU employees believe the University actively contributes to the community in a positive way, feel supported by their colleagues and embraced for who they are as individuals, and understand how their job contributes to the University's mission.

The "Great Colleges to Work For" survey is one of the largest and most respected workplace recognition programs in the country for colleges and universities. Now in its 12th year, it recognizes the institutions that get top ratings from their employees on workforce practices and policies.

The survey results are based on 236 applications from participating colleges and universities. The results were comprised from a two-part assessment process: an institutional audit that captured demographics and workplace policies, and an anonymous survey administered to faculty, administrators and professional support staff.

The primary factor in deciding whether an institution received recognition was employee feedback. The survey asked staff and faculty nationwide to assess their employers' leadership, career opportunities, compensation and overall work environment.

ModernThink LLC, a strategic human capital consulting firm that has conducted numerous "Best Places to Work" programs, administered the survey and analyzed this year's results.

"The institutions recognized in this year's Great Colleges to Work For program don't wait for problems to occur to pay attention to their people," Rich Boyer, Senior Consultant at ModernThink. "Conversely, they're intentional (and successful!) in being good stewards of their institutions' cultures and shaping the day-to-day experience of their faculty and staff to the ultimate benefit of their students."

To view the survey results, please visit www.greatcollegesprogram.com.
Contact:
Melanie Plourde
Office: 603.665.7124
Explore more content like this article
April 13, 2021
Leading educators will expand access to software engineering program developed by Amazon Technical Academy, creating more pathways to employment at large tech companies for learners nationwide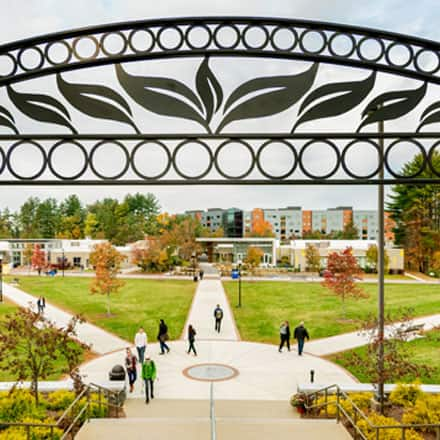 March 09, 2021
Leading educators team up to help learners upskill and prepare for the post-COVID workforce.
January 19, 2021
Learners have an opportunity to earn college credit by completing SNHUx programs, helping to start or further progress toward an SNHU degree