Forbes Names SNHU One of the Best Employers for Women in the U.S.
Diversity among leadership, board considered in rankings
Manchester, N.H. (July 26, 2022) Announced today, Forbes is recognizing Southern New Hampshire University (SNHU) as one of the "Best Employers for Women" in the U.S. for 2022. This prestigious award is presented by Forbes and Statista Inc., the world-leading statistics portal and industry ranking provider. SNHU ranks in the top 20 among the 400 employers to make the list.
"We are honored to be named to the Forbes Best Employers for Women list," said Danielle Stanton, Executive Vice President and Chief Human Resource Officer, SNHU. "Since the start of the global pandemic, women – particularly mothers -- have left the workforce in much higher numbers than men, and at SNHU, we are proud to promote a flexible and inclusive work environment that celebrates the strengths and successes of women, including working mothers."
The Forbes list of The Best Employers for Women was conducted through an independent survey by Statista that included around 50,000 in the U.S. employed at companies with a minimum of 1,000 employees. The sample includes more than 30,000 women.
SNHU scored well across multiple general categories in the survey, including Atmosphere and Development; Image; Working Conditions; Salary/Wage; Workplace; Diversity; and Likelihood of Recommendation.
Rankings are also based on work-related categories most relevant to women, including Parental Leave; Family Support; Flexibility; Discrimination; Representation and Career; and Pay Equity.
Diversity among top executives and board of directors also plays a role in the ranking. In recent years, SNHU reduced the size of its Board of Trustees and increased diversity and gender balance. Currently, 50% of the board are women, while University Leadership is made up of 60% women.
Southern New Hampshire University (SNHU) is a private, nonprofit institution with an 89-year history of educating traditional-aged students and working adults. Now serving more than 150,000 learners worldwide, SNHU offers approximately 200 accredited undergraduate, graduate and certificate programs, available online and on its 300-acre campus in Manchester, NH. Recognized as the "Most Innovative" regional university by U.S. News & World Report and one of the fastest-growing universities in the country, SNHU is committed to expanding access to high quality, affordable pathways that meet the needs of each learner. Learn more at www.snhu.edu.
Contact:
Siobhan Lopez
Southern New Hampshire University
603.567.4589
s.lopez@snhu.edu
Explore more content like this article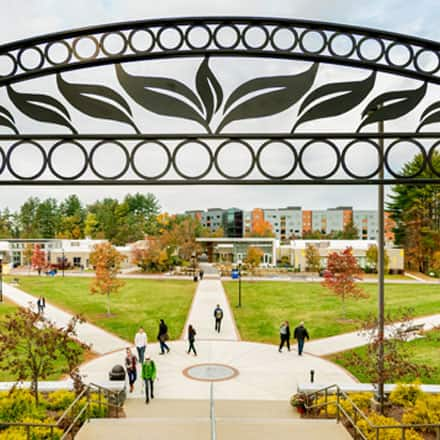 The School of Arts, Sciences, and Education at Southern New Hampshire University (SNHU) is hosting an accreditation visit by the Council on Education for Public Health (CEPH) from Monday, May 22, 2023 to Tuesday, May 23, 2023.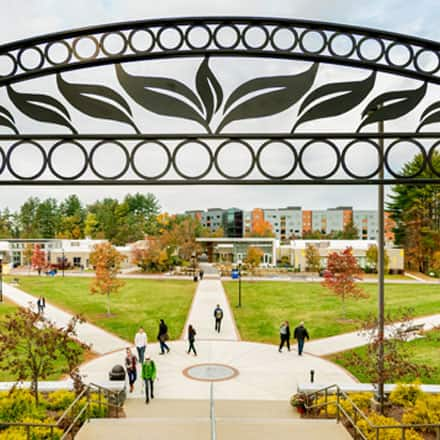 It is with great pleasure that Southern New Hampshire University (SNHU) recognizes the following students' academic achievement in being named to the President and Dean's List for the fall 2022 semester.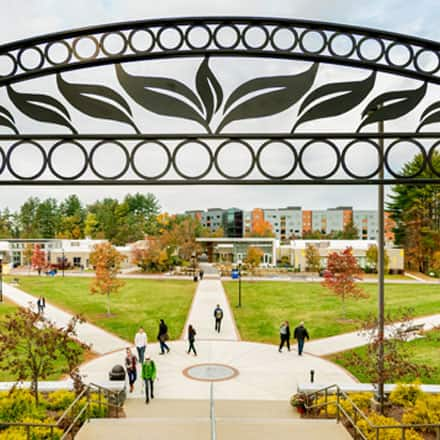 The School of Arts, Sciences, and Education at Southern New Hampshire University (SNHU) is hosting an accreditation visit by the Council for the Accreditation of Educator Preparation (CAEP) from Monday, March 27th, 2023 to Wednesday, March 29th, 2023.
About Southern New Hampshire University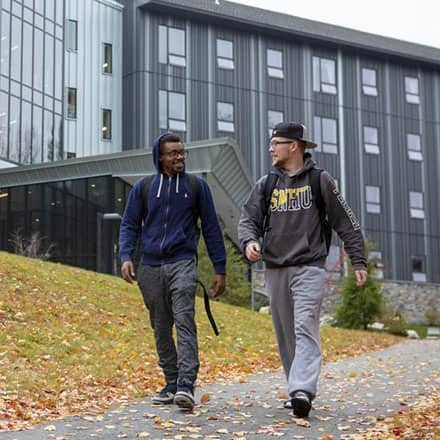 SNHU is a nonprofit, accredited university with a mission to make high-quality education more accessible and affordable for everyone.
Founded in 1932, and online since 1995, we've helped countless students reach their goals with flexible, career-focused programs. Our 300-acre campus in Manchester, NH is home to over 3,000 students, and we serve over 135,000 students online. Visit our about SNHU page to learn more about our mission, accreditations, leadership team, national recognitions and awards.