PODI Grants Foster the Creation of an Inclusive Environment for All

Creating a community of belonging in which everyone sees themselves as relevant and central to Southern New Hampshire University's mission takes an all-hands-on deck approach.
That's why the President's Office of Diversity and Inclusion (PODI) is proud to showcase the recipients of the inaugural round of "Inclusive Innovation" grants. These grants provide a way for learners, staff and faculty to share their unique identities and passions and become valuable agents in the creation of an inclusive environment for all.
Over $10,000 in funds were granted throughout the SNHU community to applicants who demonstrated how they will advance diversity, inclusion and equity at the university. Funding was open to all, and applications ranged from supporting research on white allyship to providing unprecedented child care at refugee sites.
"We received some really exciting and innovative applications," said SNHU Chief Diversity Officer Jada K. Hebra."We are thrilled to see that so many at SNHU are thinking about ways to be more intentional when it comes to diversity, equity and inclusion. Many people don't see themselves as relevant to the diversity conversation, and these grants prove otherwise. Each of us has a unique story, and this initiative allows those stories to be held up in a way that I hope encourages more sharing, connection and understanding.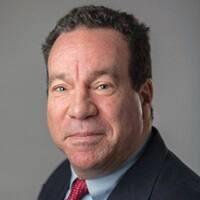 Jon Boroshok, instructor in communication, received a grant for his application, titled, "Diversity in the Classroom and Experiential Learning."
"My goal is to improve my pedagogy and have a more inclusive classroom. In my Introduction to Mass Communication class, we look at diversity issues such as parental reaction to 1950s rock and roll and compare it to today's parental reactions to rap and hip hop. We look at how women are depicted in music videos, and also discuss how gay artists were "closeted" for years," said Boroshok.
"Some of these are difficult, uncomfortable, but necessary discussions to have, particularly while fostering a culture of respect and managing the classroom as a 'safe space," he said. "I'd like to be a better teacher when it comes to these topics and other diversity-related subjects in my curriculum. Even a topic like demographics needs to be handled sensitively."
For Demita Furnner, director of the Disability Resource Center, her proposal, "Allies for Inclusion: The Ability Exhibit," will be designed to promote the inclusion of people with disabilities with 10 interactive stations and suggestions for how to be a better disability ally and educator.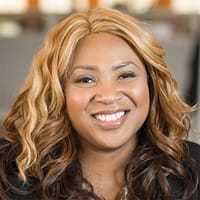 "The Ability Exhibit is important for me and the SNHU community because it will help in creating curiosity and allyship to embrace and celebrate our differences," said Furnner.
Additional rounds for funding will be announced in the fall of 2019.
Below are the recipients of the 2019 Inclusive Innovation grants.
Christine Parr – Research on Experiences of Female White Ally Higher Education Administrators in Creating More Just Spaced in their Workplaces
Demita Furnner – Allies for Inclusion: The Ability Exhibit
Tess Diver – What Diversity Means to Me: A Social Media Campaign for Online Students
Michael Baker – Mental Health First Aid USA: Skills training to provide initial help and support to someone who may be developing a mental health, or substance use, or experiencing a crisis.
Jon Boroshok – Diversity in the Classroom and Experiential Learning
Courtney Perron – College is for Everyone: High school students, teachers and counselors, from select schools that work with SNHU's Center for New Americans will come to campus to hear to learn about college access and teachers will learn how to support their new American students in their journey.
Lisa Jennings and Andrew Doyle – Diversity, Inclusion and Equity Principles for Everyday Life: A highly interactive online engaging participants in a dialogue about diversity, equity, and inclusion and action steps.
Sito Lotulo – Child Care at the Kakuma Refugee Camp: Child care has been Identified as a key factor to incompletion and funding will help women in the camp enroll and complete their program.
Barb Lesniak – Diversity, Inclusion and Equity: Principles for Everyday Life: A highly interactive, two-part online series, one for instructors and one for students, focused on important topics such as strategies for promoting DEI principles in the classroom, addressing "hidden" prejudices, provide education on how key topics can be applied in everyday life.
For additional information, please reach out to the PODI at podi@snhu.edu.
A native of rural West Texas, Vanessa N. Gonzalez appreciated early on the importance of education and the intersections of life that help provide critical support for a student's success in college. She has built her career working for greater access to systems and services for historically underserved communities in the areas of education and healthcare. She now works in the Office of the President at SNHU, as an assistant vice president of strategy and outreach.

Explore more content like this article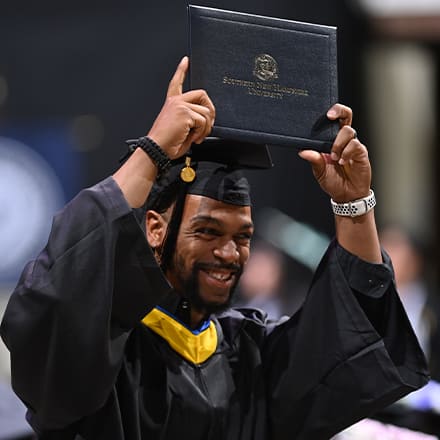 This weekend, the SNHU Arena welcomed students from 50 different countries and every U.S. state and territory to celebrate their new degrees. The ceremonies marked an important chapter for more than 22,500 eligible graduates who joined a community of over 230,000 SNHU alumni.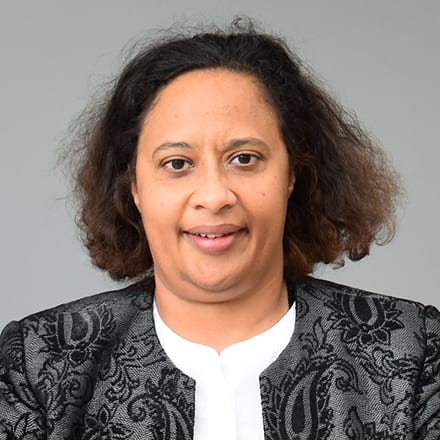 Joan Garner, daughter of late civil rights pioneer John Burrell Garner, is earning a master's degree in English and creative writing while writing a book about her family's legacy — including the Garner v. Louisiana Supreme Court case. And now, she's finally in charge of how the story will be told.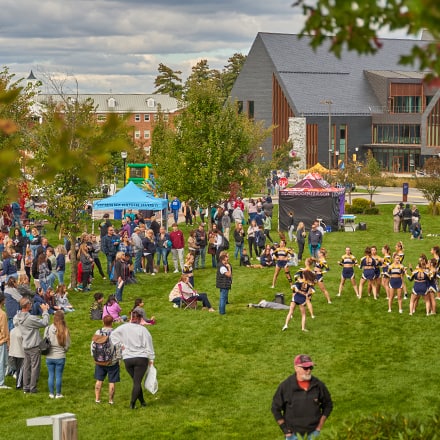 With an alumni network of more than 230,000 people and a student population that just surpassed the 200,000 mark, SNHU's Homecoming Committee and planning teams brought a variety of in-person, virtual and on-demand activities to its alumni, campus students, online students, faculty and staff.
About Southern New Hampshire University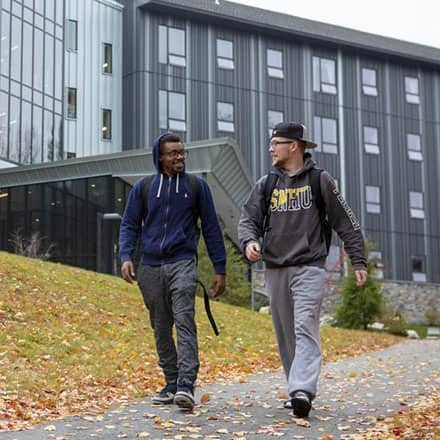 SNHU is a nonprofit, accredited university with a mission to make high-quality education more accessible and affordable for everyone.
Founded in 1932, and online since 1995, we've helped countless students reach their goals with flexible, career-focused programs. Our 300-acre campus in Manchester, NH is home to over 3,000 students, and we serve over 135,000 students online. Visit our about SNHU page to learn more about our mission, accreditations, leadership team, national recognitions and awards.