SNHU Staff Share Favorite Quotes About Gratitude

As November comes to an end and Thanksgiving upon us, it's natural for many to reflect their lives and take stock of what each is most thankful for. In the spirit of the season, we asked some of our staff at SNHU for their favorite quotes about gratitude and what they're feeling particularly thankful about this year.
Patty Lynott, Campus President
"I am most grateful for the privilege to work in an organization that is genuinely making a difference in people's lives."
Favorite quote:
"'Thank you' is the best prayer that anyone could say." – Alice Walker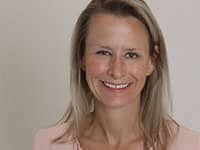 Amelia Manning, Chief Operating Officer
"I am most thankful for the kindness that exists in this world. Sometimes it can appear as though there is more that divides than unites us. I am heartened by random acts of kindness that are opportunities for us all to close that divide."
Favorite quote:
"Feeling gratitude and not expressing it is like wrapping a present and not giving it." – William Arthur Ward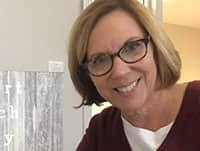 Kristi Durette, Executive Director of Alumni and Community Engagement
"I am thankful for the many ways people in my life lift me, push me, affirm me and share with me a joy filled and purposeful life on day at a time."
Favorite quote:
"Start each day with a grateful heart." – Unknown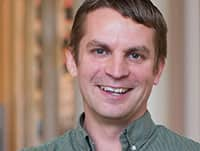 Matthew Thornton, Associate Vice President – Student Technology Experience
"I'm incredibly grateful for the amazing community of love that I have all around me – my husband, family, friends and colleagues, all of whom make getting out of bed such a joy every day! It's been an amazing year with what felt like an extended summer full of adventures and fun, and I'm going into winter hibernation mode with a full heart and endless gratitude."
Favorite quote:
"You simply will not be the same person two months from now after consciously giving thanks each day for the abundance that exists in your life. And you will have set in motion an ancient spiritual law: the more you have and are grateful for, the more will be given you." - Sarah Ban Breathnach
Lindsey Levesque, Remote Career Advisor III
"Having been on the road to recovery over the past four years with a chronic illness, I am most thankful for my good health this year."
Favorite quote:
"I am grateful for what I am and have. My thanksgiving is perpetual." – Henry David Thoreau
Helena Iaquinta, Assistant Director of Online Engagement
"I am most thankful this year for the continued efforts at SNHU to break down barriers! Starting our Pride in the Workplace group and the emergence of the Diversity Council has been amazing progress. I look forward to getting together, talking about how to better our environment and growing personally and professionally."
Favorite quote:
"Gratitude unlocks the fullness of life. It turns what we have into enough, and more. It turns denial into acceptance, chaos to order, and confusion to clarity. It can turn a meal into a feast, a house into a home, a stranger into a friend. Gratitude makes sense of our past, brings peace for today and creates a vision for tomorrow." – Melody Beattie
Gavin Telfer, Director of Student Involvement
"I am thankful for my family, my health, and relatively easy access to ice cream."
Favorite quote:
"Silent gratitude isn't much use to anyone." – G.B. Stern
Danijela Bjelogrlic, Academic Advisor III
"I'm thankful for being here, and I don't just mean SNHU, I mean the U.S. in general. I'm thankful to advance my skills and knowledge."
Favorite quote:
"The struggle ends when gratitude begins." – Neale Donald Walsch
Maria Aguirre, Office Assistant
"I am thankful to have incredible friends, family and loved ones that enable and encourage me every day to continue to grow and develop and be the best me I can be. I am also thankful for the community of people at SNHU that I have met in the last two years that motivate me to chase my passions and are a great network of support in my life."
Favorite quote:
"What if you woke up today with only the things you thanked God for yesterday?" – Unknown
Elizabeth Richards, Director of Center for Community Engaged Learning
"Every year, my family cuts out a bunch of paper leaves and puts them in a basket on our table. Each night in November, we each pick a leaf and write one thing we're thankful for and hang it on the wall. By Thanksgiving, our table is surrounded by reminders of all we have to be thankful for. Throughout the month, I'm more aware of the many amazing things in my life because I know I'll have to share one with my family that night. Here are some things I've shared this year: snuggly kids, books, reliable transportation, democracy, having enough to eat, incredible colleagues, podcasts and my hilarious and curious wife."
Favorite quote:
"When I started counting my blessings, my whole life turned around." – Willie Nelson
Kate Dube, Military Academic Advisor I
"I would definitely say (I am thankful for) my family, and as I just started here in July, my amazing team who has made me feel so welcome here."
Favorite quote:
"The more grateful I am, the more beauty I see." – Mary Davis
Justin Dwyer, Academic Advisor I
"My best friend. I'm moved in with her now. She's opened her home and her heart to me. She's pretty much the reason I started here. She helped me pick my life up."
Favorite quote:
"Reflect upon your present blessings, of which every man has plenty; not on your past misfortunes, of which all men have some." – Charles Dickens
Brooke Gilmore, Director of the Deborah L. Coffin Women's Center
"I'm so grateful for the team of students working with me in the Women's Center this year. They truly make coming to work each day such a joy. I'm impressed by and thankful for their warmth, kindness and passion for our work. These students are going to change the world in meaningful ways, and I feel lucky to be even a small part of their journeys."
Favorite quote:
"We are all more blind to what we have than to what we have not." – Audre Lorde
Leonard Bell, Military Career Advisor I
"I'm thankful for my family and friends, my country and my job here at SNHU. It's a blessing to help people achieve their dreams and reach their goals!"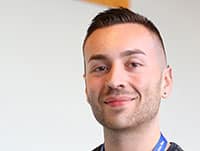 Matthew Krajcik, Academic Advisor I
"Being the first in my biological family to graduate college, and now continuing my education with pursuing my master's degree, I am thankful for my past, as it pushed me to become better and to build my own success. Never take for granted anything you have in your life, or even negative events that may take place, because everything happens for a reason, and the personal growth that can take place afterwards is exponential."
Kendra Thomas, Assistant Director of Military Initiatives
"I am most thankful for my family. They keep me humble, grateful and make me feel loved all the time."
Bell, Krajcik and Thomas share in a favorite quote:
"Be thankful for what you have; you'll end up having more. If you concentrate on what you don't have, you will never, ever have enough." – Oprah Winfrey
Pamme Boutselis is a writer and content director in higher education. Follow her on Twitter @pammeb or connect on LinkedIn.
Explore more content like this article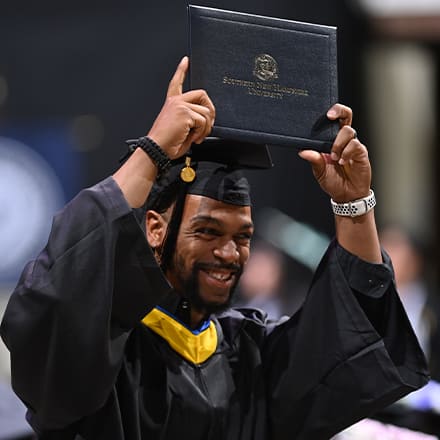 This weekend, the SNHU Arena welcomed students from 50 different countries and every U.S. state and territory to celebrate their new degrees. The ceremonies marked an important chapter for more than 22,500 eligible graduates who joined a community of over 230,000 SNHU alumni.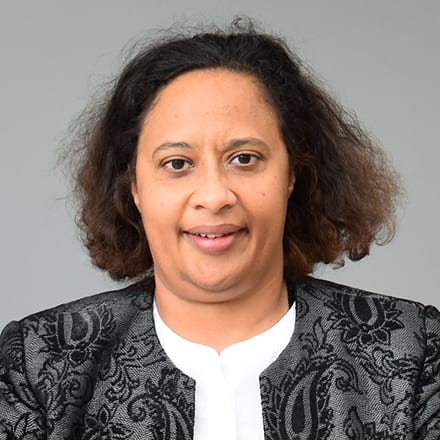 Joan Garner, daughter of late civil rights pioneer John Burrell Garner, is earning a master's degree in English and creative writing while writing a book about her family's legacy — including the Garner v. Louisiana Supreme Court case. And now, she's finally in charge of how the story will be told.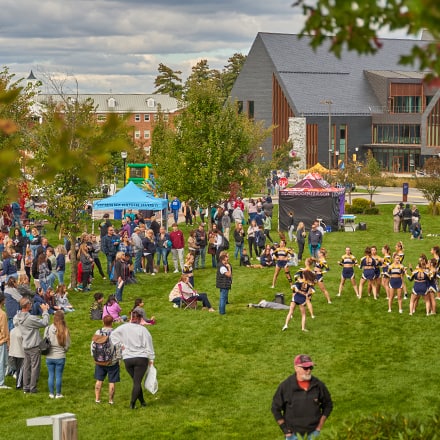 With an alumni network of more than 230,000 people and a student population that just surpassed the 200,000 mark, SNHU's Homecoming Committee and planning teams brought a variety of in-person, virtual and on-demand activities to its alumni, campus students, online students, faculty and staff.
About Southern New Hampshire University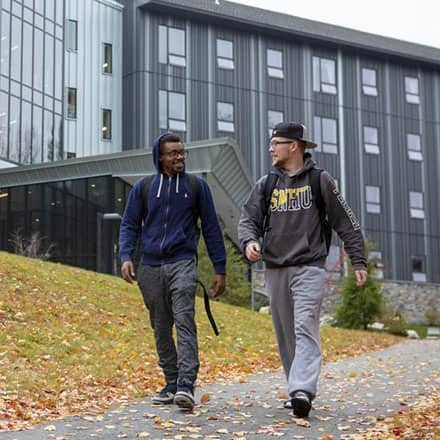 SNHU is a nonprofit, accredited university with a mission to make high-quality education more accessible and affordable for everyone.
Founded in 1932, and online since 1995, we've helped countless students reach their goals with flexible, career-focused programs. Our 300-acre campus in Manchester, NH is home to over 3,000 students, and we serve over 135,000 students online. Visit our about SNHU page to learn more about our mission, accreditations, leadership team, national recognitions and awards.