Serving Manchester Students: SNHU, School District Partner on School Lunch Program
Every day thousands of kids in the Manchester School District get their best meals of the day at school. But with schools closed due to the COVID-19 pandemic, these students stand to lose access to these vital meals.
In response to the crisis, the Manchester School District has been distributing breakfast and lunch to school children each weekday, but that leaves a gap on weekends. SNHU and their food service partner, Sodexo, will begin preparing and distributing up to 5,000 meals per weekend to Manchester school children beginning Saturday, March 28.
Food will be prepared and packaged on the SNHU campus, then taken by bus to five distribution sites in Manchester. Each pack will contain two complete meals.
"It is always amazing to see everyone in the Manchester community come together to support those in need, especially during times like these," said Steve Thiel, AVP Social Impact and Community Relations, SNHU. "We know that students need access to healthy food more than ever to continue to succeed and thrive in uncertain times, and we're proud to be working with the Manchester School District, Sodexo and so many others to pitch in and do our part to help local families."
The University and its Board of Trustees have so far raised $130,000 to support the program. This initial funding should support the program through the current school closures. However, if schools remain closed for longer than initially anticipated, the program will require additional support.
All donated funds will directly support the ordering, preparation, and distribution of meals to students and families in the Manchester School District. If there are excess funds available at the conclusion of the program, those funds will be used to support SNHU's on campus food pantry (The Cupboard) and the SNHU Center for New Americans, which serves families in Manchester.
The Manchester School District continues to work with New Hampshire Governor Sununu, the NH Department of Education, the Manchester Health Department, and other federal and state public health officials to evaluate their ongoing response to COVID-19. As the situation continues to unfold, it's unclear how long the program will need to continue and how long schools will be closed.
The SNHU program begins on Saturday, March 28. People who wish to contribute can donate to SNHU's Meals for Manchester program. Manchester School District families should direct any questions about food pickup to covid19@mansd.org.
Explore more content like this article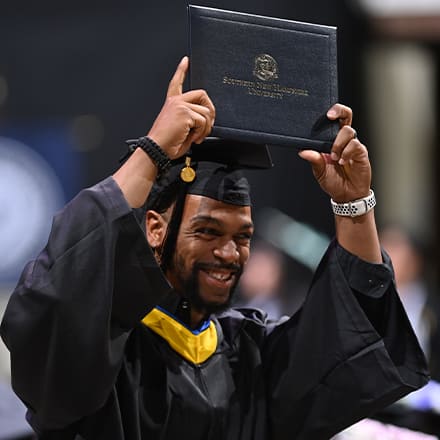 This weekend, the SNHU Arena welcomed students from 50 different countries and every U.S. state and territory to celebrate their new degrees. The ceremonies marked an important chapter for more than 22,500 eligible graduates who joined a community of over 230,000 SNHU alumni.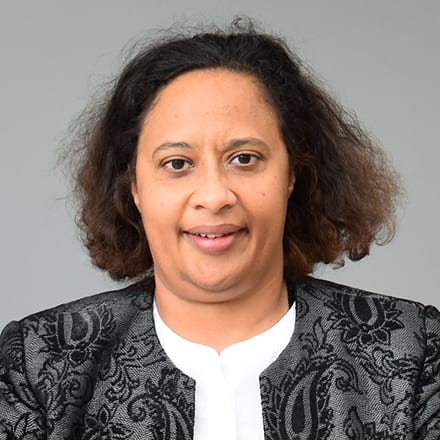 Joan Garner, daughter of late civil rights pioneer John Burrell Garner, is earning a master's degree in English and creative writing while writing a book about her family's legacy — including the Garner v. Louisiana Supreme Court case. And now, she's finally in charge of how the story will be told.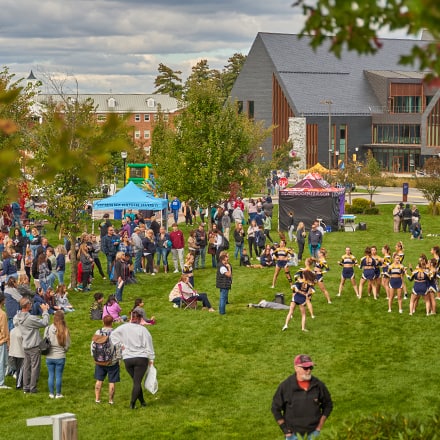 With an alumni network of more than 230,000 people and a student population that just surpassed the 200,000 mark, SNHU's Homecoming Committee and planning teams brought a variety of in-person, virtual and on-demand activities to its alumni, campus students, online students, faculty and staff.
About Southern New Hampshire University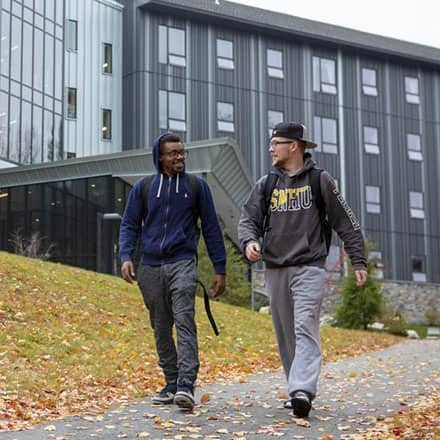 SNHU is a nonprofit, accredited university with a mission to make high-quality education more accessible and affordable for everyone.
Founded in 1932, and online since 1995, we've helped countless students reach their goals with flexible, career-focused programs. Our 300-acre campus in Manchester, NH is home to over 3,000 students, and we serve over 135,000 students online. Visit our about SNHU page to learn more about our mission, accreditations, leadership team, national recognitions and awards.