SNHU Arboretum and Accreditation
In 2014 SNHU first conceived of the idea for an on campus arboretum. With over 300 acres of wooded, riverside property to work with, it seemed like an obvious way to give students the opportunity for experiential learning right here on campus. Since that time, students have spent an estimated 2,000 hours of STEM-centric learning within the space, and the Arboretum has welcomed community members ranging from middle school students to state foresters.
As the Manchester, N.H., area has become increasingly developed, community access to forestland has correspondingly decreased. Within SNHU's Arboretum, visitors can see ecosystems that have struggled to survive as Manchester suburbs have pushed outwards. The Arboretum offers visitors a chance to observe the type of wetlands and forested environments to which Manchester residents may no longer have easy access.
SNHU students have found their time in the Arboretum to be a welcome departure from classroom teaching, and have enjoyed the opportunity to get their hands dirty. "My experience in the Arboretum allowed me to escape the classroom lectures and learn with hands-on field experience," said Mariah Mitchell, an environmental science major. "This space is not only a wonderful asset to the growing SNHU science program, but it also has great potential to provide valuable learning opportunities to many other majors."
This year, there is even more exciting news: SNHU was recently awarded Level I accreditation by the ArbNet Arboretum Program and the Morton Arboretum, the only global initiative to officially recognize arboreta at various levels of development, capacity and professionalism. Not only will this provide SNHU with new and exciting opportunities for community engagement by giving area schools and community members a new space for experiential learning, but it also makes the SNHU Arboretum the only accredited arboretum in the state of New Hampshire.
In addition to the accreditation, the SNHU Arboretum has received a pair of grants to help make the space even more valuable to the community. A $5,000 gift from the TD Charitable Foundation has made it possible to build an outdoor classroom with seating, ensuring that professors will be able to teach effectively while giving their students hands-on experience. A $9,000 grant from the Davis Conservation Foundation will help fund the construction of additional trails throughout the 24.5-acre Arboretum, making new and exciting areas accessible.
"SNHU's Arboretum is more than the typical science lab," notes Michael Weinstein, SNHU's Arboretum and STEM coordinator. "This outdoor space breaks down barriers for STEM education, and offers tangible, interactive and experiential learning opportunities for every student and community member. Our vision is to have the arboretum become a space that is recognized and treasured for creating innovative academic experiences, fostering community wellbeing and generating passionate and engaged leaders."
Explore more content like this article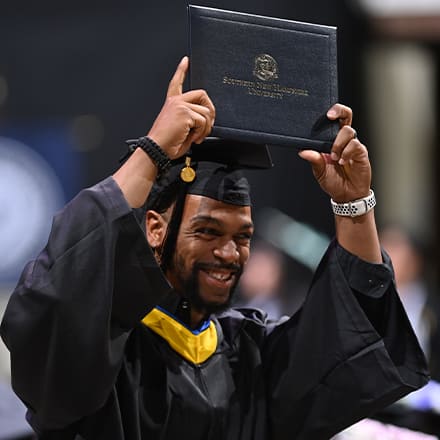 This weekend, the SNHU Arena welcomed students from 50 different countries and every U.S. state and territory to celebrate their new degrees. The ceremonies marked an important chapter for more than 22,500 eligible graduates who joined a community of over 230,000 SNHU alumni.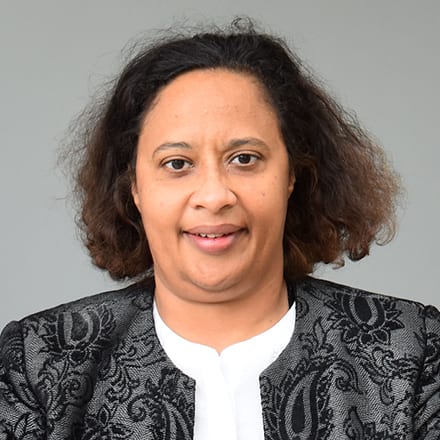 Joan Garner, daughter of late civil rights pioneer John Burrell Garner, is earning a master's degree in English and creative writing while writing a book about her family's legacy — including the Garner v. Louisiana Supreme Court case. And now, she's finally in charge of how the story will be told.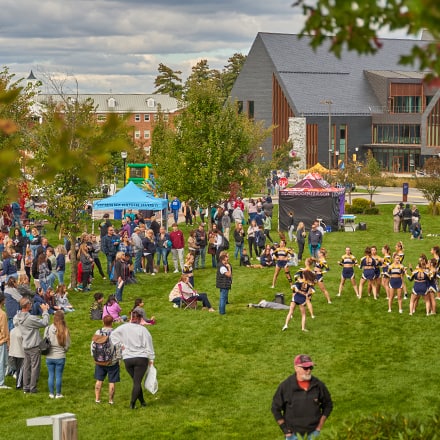 With an alumni network of more than 230,000 people and a student population that just surpassed the 200,000 mark, SNHU's Homecoming Committee and planning teams brought a variety of in-person, virtual and on-demand activities to its alumni, campus students, online students, faculty and staff.
About Southern New Hampshire University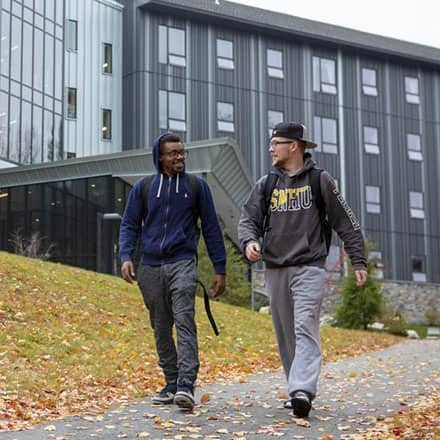 SNHU is a nonprofit, accredited university with a mission to make high-quality education more accessible and affordable for everyone.
Founded in 1932, and online since 1995, we've helped countless students reach their goals with flexible, career-focused programs. Our 300-acre campus in Manchester, NH is home to over 3,000 students, and we serve over 135,000 students online. Visit our about SNHU page to learn more about our mission, accreditations, leadership team, national recognitions and awards.