Sport Management Students Partner with Red Bulls to Boost Suites
A group of Southern New Hampshire University (SNHU) sports management students helped enhance a portion of Red Bull Arena as part of a unique experiential learning opportunity.
Students in Dr. Mark Hecox's practicum course worked with the New York Red Bulls (RBNY) staff to reimagine the Harrison, New Jersey stadium's premium suites and the club's suite marketing strategy.
"They (followed) a fairly rigorous and rigid project management approach to this that's threaded throughout the term, but they (had) interactions and deliverables throughout the term with the organization," Hecox, chairman of SNHU's sports management department, said.
The students formed two teams, one focusing on the suite décor and the other on the strategic marketing plan. The design team researched suites in stadiums worldwide, from the New Zealand All Blacks rugby team to Quicken Loans Arena, among others. The marketing team has looked at best practices teams in other leagues, such as Major League Baseball and the National Football Leagues, use to market suites to their fans.
"We had to try to find out what these other clubs and organizations are doing to market their suites that the Red Bulls aren't doing," said marketing team member Andre Pereira.
Taylor Holbrook, Red Bulls marketing partnership coordinator, said the project was chosen because the Red Bulls are always looking for ways to enhance the fan experience at games and create new and meaningful opportunities for fans to more deeply engage with the game. Holbrook said she and members of her team were impressed with the students' research.
"I was … blown away. They went above and beyond my expectations. Our department was very impressed," Holbrook said. "Because they did very good research … they were able to speak to the subject very well and seemed very knowledgeable."
Hecox said the experience is valuable to sports management students because it gives them a chance to partner with a professional organization and contribute to a project outside an academic setting. It also builds their ability to develop job-oriented skills, such as creative problem-solving, team organization and communication and research. It gives students something tangible to talk about with potential employers once they graduate, as well.
"It's … a portfolio of experiences," Hecox said. "Their ability to relate to an actual experience provides them a very powerful communication tool when it comes to interviewing and interacting with future employers."
Chris Florek, a member of the team, was able to attend the Red Bulls home opener match during spring break. He said the experience has confirmed his choice to pursue a career in sports management. Pereira, who is also a member of SNHU's mens soccer team, hopes to run Major League Soccer youth academies in the future.
"They actually want our perspective. We (did) work, and it actually means something more," he said. "It adds more to what we're doing. What we (did) might be in the Red Bulls' suites. For us, it's a great opportunity."
Joe Cote is a staff writer at Southern New Hampshire University. Follow him on Twitter @JoeCo2323.
Explore more content like this article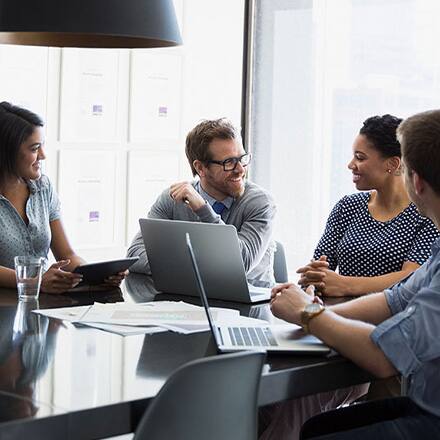 October 20, 2021
Today's MBA programs provide plenty of options to focus on particular aspects of business in either a specialization or concentration - giving you a competitive edge in today's job market.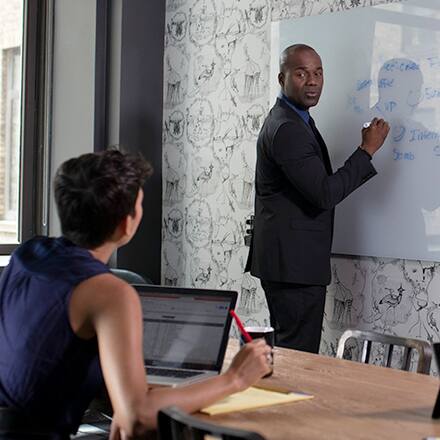 October 19, 2021
An MBA – or Master of Business Administration – is a graduate-level business degree designed to give professionals the critical knowledge they need to step into management and leadership roles in companies.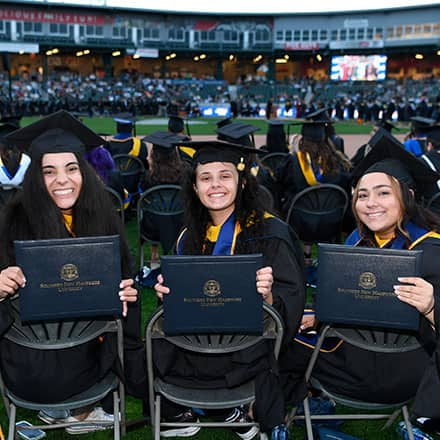 October 18, 2021
Southern New Hampshire University's Class of 2020 and 2021 campus graduates had their moment in the sun on Saturday when more than 400 celebrated their incredible achievements at Northeast Delta Dental Stadium in Manchester, New Hampshire.