SNHU Announces 2018 Commencement Speakers
Program will include 4 ceremonies over two days in Manchester, NH
Manchester, N.H. (April 13, 2018) - Southern New Hampshire University (SNHU) will celebrate its 86th Commencement on the weekend of May 12-13, 2018. More than 22,000 family, friends and community members will join SNHU in celebrating nearly 6,000 graduates in four ceremonies at the SNHU Arena. The University will award more than 18,600 degrees worldwide this year.
Commencement speakers and ceremony details include:
Saturday, May 12
10 a.m. | Campus & SNHU Online students

Dan Shaughnessy, sports reporter and columnist for the Boston Globe. Author of several books including "The Curse of the Bambino" and "Reversing the Curse," and a regular contributor to ESPN. In 2016, he was awarded the J.G. Taylor Spink Award by the Baseball Hall of Fame.

Student speaker: Elle Tibbitts, Bachelor of Science in Economics & Finance, Bachelor of Science in Math

2:30 p.m. | SNHU Online & College for America students

Azmat Khan, award-winning journalist and Fellow at New America Foundation. Her recent piece in the New York Times Magazine, The Uncounted, won the 2018 National Magazine Award. Her investigative reporting has taken her to Iraq, Egypt, Pakistan, Afghanistan, and other conflict zones, and her work has won a number of awards including: the Daniel Pearl Award for Outstanding Reporting on South Asia, the Deadline Club Award for Independent Digital Reporting, and other honors.

Student speaker: Moira Collins, Bachelor of Arts in English and Creative Writing
Sunday, May 13
10 a.m. | SNHU Online students

Mayor Eric Garcetti, an American politician currently serving as the 42nd Mayor of Los Angeles. Prior to becoming Mayor, Garcetti served as President of the Los Angeles City Council and represented the 13th district of Los Angeles. He studied as a Rhodes Scholar at Oxford and the London School of Economics and taught at Occidental College and USC. He also served in the U.S. Navy Reserve from 2005 to 2018.

Student speaker: April Cutler, Bachelor of Science in Accounting

2:30 p.m. | SNHU Online students

Dr. Vince Patton, retired Master Chief Petty Officer of the U.S. Coast Guard. Patton served our country for more than 30 years and was the first African American to be selected as Master Chief Petty Officer. Patton earned a Doctorate of Education from American University while on active duty. His military awards include the Coast Guard Distinguished Service Medal, two Meritorious Service Medals, three Coast Guard Commendation Medals, three Coast Guard Achievement Medals and numerous others.

Student speaker: Sierra Ingram, Master of Science in Accounting
About Southern New Hampshire University
Southern New Hampshire University (SNHU) is a private, nonprofit institution with an 85-year history of educating traditional-age students and working adults. Now serving more than 100,000 students worldwide, SNHU offers more than 200 accredited undergraduate, graduate and certificate programs, available online and on its 300-acre campus in Manchester, NH. Recognized as the "Most Innovative" regional university by U.S. News & World Report and one of the fastest-growing universities in the country, SNHU is committed to expanding access to high quality, affordable pathways that meet the needs of each student. Learn more at www.snhu.edu.
Contact:
Lauren Keane
Southern New Hampshire University
Office: 603.645.9789 | Cell: 203.695.2264
l.keane@snhu.edu
Explore more content like this article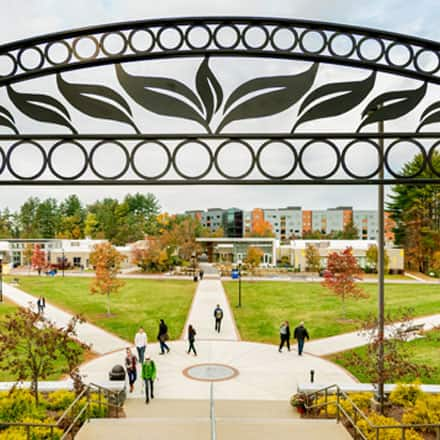 January 14, 2022
It is with great pleasure that Southern New Hampshire University (SNHU) recognizes the following students' academic achievement in being named to the President and Dean's List for the fall 2021 semester.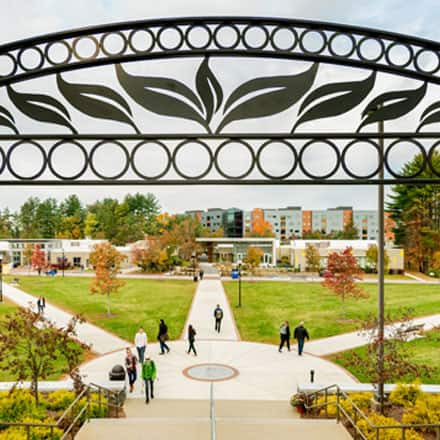 December 01, 2021
HCL Technologies will fund SNHU degrees in STEM to participants of its Apprenticeship Program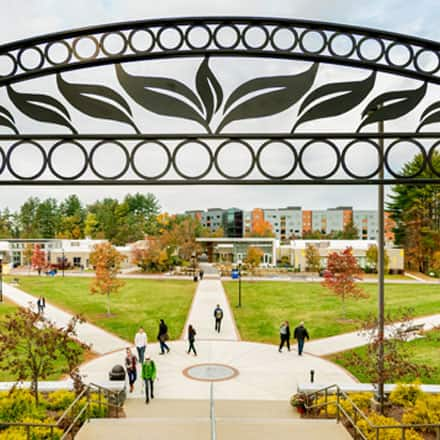 September 13, 2021
Southern New Hampshire University (SNHU) was recognized today as a top university by two national publications. SNHU was named "A Great College to Work For" for the 14th year in a row as part of the Great Colleges program, one of the largest and most respected workplace-recognition programs in the country.