SNHU Announces 2019 Commencement Speakers
Senator Cory Booker, Army Veteran Michele Jones, Best-Selling author, Jarrett Krosoczka, and Birmingham Mayor, Randall Woodfin will address more than 7,000 graduates over two days.
Southern New Hampshire University (SNHU) will celebrate its 87th Commencement on the weekend of May 11-12, 2019. Over the course of the weekend, the University will host four ceremonies at the SNHU Arena welcoming over 7,000 graduates from across the country. SNHU will confer more than 21,000 degrees in 2019.
Commencement speakers and ceremony details include:
Saturday, May 11
9:30 a.m. | Campus students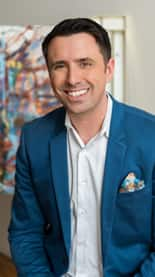 Jarrett J. Krosoczka, a New York Times best-selling children's author and illustrator, and a two-time winner of the Children's Choice Book Award for the Third to Fourth Grade Book of the Year. First published at the age of twenty-three, Krosoczka has more than forty published books to his credit, including his graphic memoir Hey, Kiddo, which was a National Book Award finalist in 2018. The memoir traces Krosoczka's search for his father, his difficult interactions with his mother, his day-to-day life with his grandparents, and his path to becoming an artist.
2:30 p.m. | Online students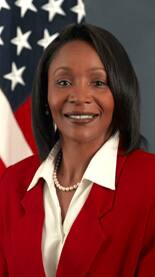 9th Command Sergeant Major Michele S. Jones, of the United States Army, retired
, the first woman in the United States Army Reserve to reach the position of command sergeant major. Jones served for 25 years, and prior to her retirement, she held the highest Noncommissioned Officer position of any woman in the Army. She is currently serving as the Vice President of Training with Civility Management Solutions, LLC, and was previously appointed under the Obama Administration as a member of the Senior Executive Service.
Sunday, May 12
9:30 a.m. | Online students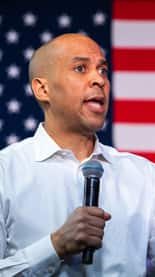 Senator Cory Booker, a U.S. Senator from New Jersey and Democratic candidate for president. Booker is running for president to reignite our spirit of common purpose to build a more fair and just nation for everyone. In 1996, Cory moved to Newark, New Jersey, and founded a nonprofit organization to provide legal services for low-income families, helping tenants take on slumlords, improve their living conditions, and stay in their homes. At age twenty-nine, Cory was elected to the Newark City Council, and beginning in 2006, he served as Newark's mayor for more than seven years. Cory is the first African-American elected to the US Senate from New Jersey. In the Senate, Cory has championed policies that advance economic and equal justice -- including leading efforts to reform the broken criminal justice system, increase wages and ensure hard work is fairly rewarded, and protect the rights of all Americans to breathe clean air and drink clean water.
2:30 p.m. | Online students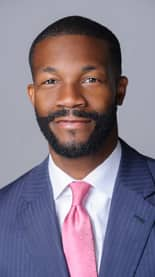 Mayor Randall L. Woodfin, an American politician currently serving as the 30th mayor of Birmingham, Alabama. A native of Birmingham and graduate of Cumberland School of Law, Mayor Woodfin is an attorney and former president of the Birmingham Board of Education. Throughout his career, he has worked in various positions for the City of Birmingham and is currently working to bring improvements to economic development, neighborhood revitalization, education/career opportunities for students, and crime.
Explore more content like this article
At SNHU, we're committed to fostering a flexible, supportive, inclusive workplace. That's why we've been named a "Great College to Work For" for the 16th year in a row— and have been named a top 3 employer in the state of New Hampshire by Forbes.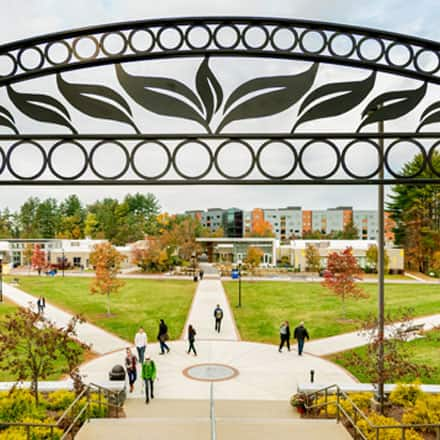 It is with great pleasure that Southern New Hampshire University (SNHU) recognizes the following students' academic achievement in being named to the President and Dean's List for the summer 2023 semester.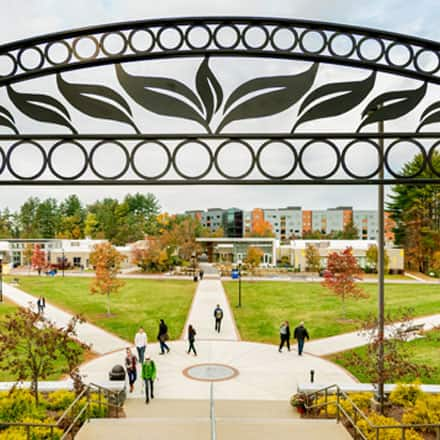 It is with great pleasure that Southern New Hampshire University (SNHU) recognizes the following students' academic achievement in being named to the President and Dean's List for the winter 2023 semester.
About Southern New Hampshire University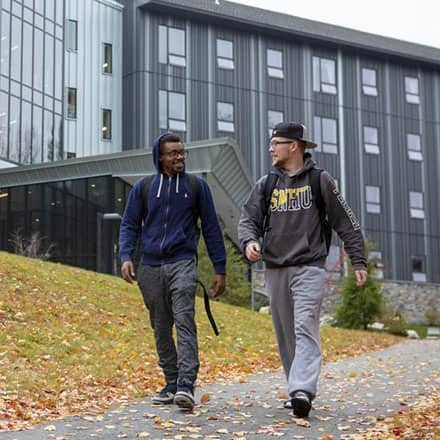 SNHU is a nonprofit, accredited university with a mission to make high-quality education more accessible and affordable for everyone.
Founded in 1932, and online since 1995, we've helped countless students reach their goals with flexible, career-focused programs. Our 300-acre campus in Manchester, NH is home to over 3,000 students, and we serve over 135,000 students online. Visit our about SNHU page to learn more about our mission, accreditations, leadership team, national recognitions and awards.