Carnegie Foundation Selects SNHU for 2020 Community Engagement Classification
Manchester, N.H. (February 3, 2020) – The Carnegie Foundation has announced that Southern New Hampshire University (SNHU) is one of the 119 U.S. colleges and universities to receive the Carnegie Community Engagement Classification, an elective designation that indicates institutional commitment to community engagement.
"We're thrilled to once again receive the Carnegie Classification for Community Engagement," said Paul LeBlanc, University President and CEO, SNHU. "SNHU has long been committed to making a difference in the communities in which we serve, and as the University's size and scope increases, our community impact will continue to extend far beyond New Hampshire."
This important classification is awarded following a process of self-study by each institution, which is then assessed by a national review committee led by the Swearer Center for Public Engagement at Brown University, the administrative and research home for the Carnegie Community Engagement Classification.
"These newly-classified and re-classified institutions are doing exceptional work to forward their public purpose in and through community engagement that enriches teaching and research while also benefiting the broader community," noted Mathew Johnson, executive director of the Swearer Center.
"To their great credit, our students often lead our community service activities," said Elizabeth Richards, Director of Center for Community Engaged Learning, SNHU. "Last year, nearly 1,000 campus students served more than 5,500 hours at local nonprofits, and we could not be more proud of the impact they've had on the community. This distinction is a direct reflection of their hard work and volunteerism."
Of the 119 institutions classified in the 2020 cycle, 44 are receiving the classification for the first time while 75 are now re-classified, after being classified originally in 2010 or 2015. These 119 institutions join the 240 institutions that earned the classification during the 2015 selection process, for a total of 359 campuses who are currently active holders of this important designation. Among the 2020 recipients of the classification, 67 are public institutions and 52 are private. For Carnegie's Basic Classification, 52 are classified as research universities, 39 are master's colleges and universities, 22 are baccalaureate colleges, 3 are community colleges, and 3 institutions have a specialized focus—arts, medicine, and other health professions. They represent campuses in 37 states and U.S. territories.
The Carnegie Community Engagement Classification has been the leading framework for institutional assessment and recognition of community engagement in U.S. higher education for the past 14 years with multiple classification cycles in 2006, 2008, 2010, 2015 and 2020.
"We also note that many more institutions who are not receiving classification today are doing similar important work and we celebrate them as well," Johnson added. "It is clear that many campuses are facing difficult times and finding it challenging to maintain and advance their community engagement in the current climate. It is our hope that by celebrating these classified campuses others might come to see community engagement as part of the strategy to address the current set of challenges in higher education."
About the Carnegie Foundation for the Advancement of Teaching:
The Carnegie Foundation for the Advancement of Teaching aims to build a field around the use of improvement science and networked improvement communities to solve long standing inequities in educational outcomes. The Foundation, through the work of the Carnegie Commission on Higher Education, developed the first typology of American colleges and universities in 1970 as a research tool to describe and represent the diversity of U.S. higher education. The Carnegie Classification of Institutions of Higher Education (now housed at Indiana University Bloomington's Center for Postsecondary Research) continues to be used for a wide range of purposes by academic researchers, institutional personnel, policymakers and others. For more information, visit www.carnegiefoundation.org.
About The Swearer Center for Public Service:
In 1986, Brown University President Howard Swearer founded one of the first public service centers in the nation, now named for him — the Swearer Center for Public Service. The Swearer Center is a hub of community, scholarship, and action at Brown University. Through innovative programs and fellowships that reach across Rhode Island and around the globe, the Swearer Center connects people to co-create knowledge and positive social change, advances the field of engaged scholarship, and integrates social innovation with community engagement. In 2017, the Swearer Center became the administrative and research home of the Carnegie Community Engagement Classification. For more information, visit www.swearer.brown.edu.
About Southern New Hampshire University
Southern New Hampshire University (SNHU) is a private, nonprofit institution with an 87-year history of educating traditional-aged students and working adults. Now serving more than 130,000 learners worldwide, SNHU offers over 300 accredited undergraduate, graduate and certificate programs, available online and on its 300-acre campus in Manchester, NH. Recognized as the "Most Innovative" regional university by U.S. News & World Report and one of the fastest-growing universities in the country, SNHU is committed to expanding access to high quality, affordable pathways that meet the needs of each learner. Learn more at www.snhu.edu.
Explore more content like this article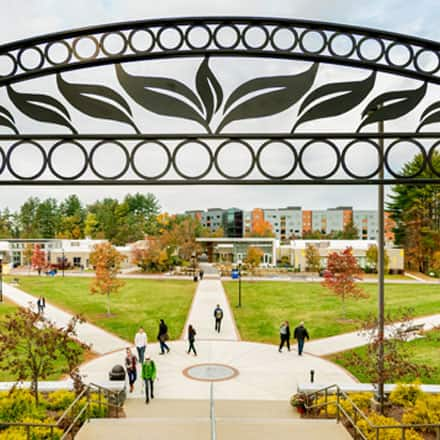 It is with great pleasure that Southern New Hampshire University (SNHU) recognizes the following students' academic achievement in being named to the President and Dean's List for the winter 2023 semester.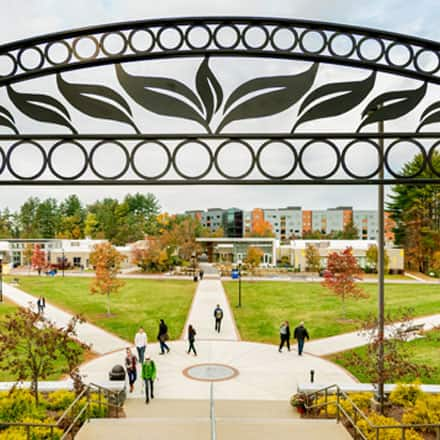 SNHU announced the appointment of three academic deans to key leadership roles on campus following a nationwide search.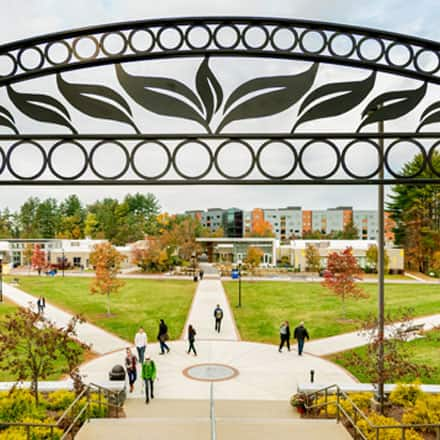 The School of Arts, Sciences, and Education at Southern New Hampshire University (SNHU) is hosting an accreditation visit by the Council on Education for Public Health (CEPH) from Monday, May 22, 2023 to Tuesday, May 23, 2023.
About Southern New Hampshire University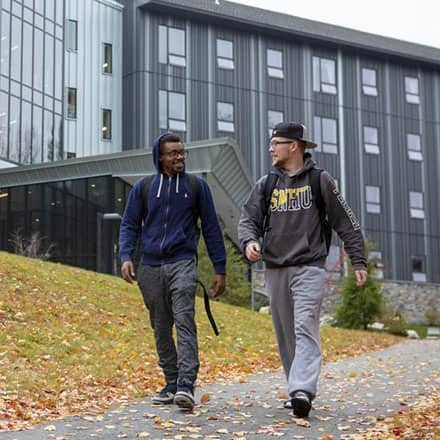 SNHU is a nonprofit, accredited university with a mission to make high-quality education more accessible and affordable for everyone.
Founded in 1932, and online since 1995, we've helped countless students reach their goals with flexible, career-focused programs. Our 300-acre campus in Manchester, NH is home to over 3,000 students, and we serve over 135,000 students online. Visit our about SNHU page to learn more about our mission, accreditations, leadership team, national recognitions and awards.