SNHU Earns CCNE Accreditation for Online Nursing Bachelor's and Master's Degrees

Furthering its mission to offer the highest caliber of graduate and undergraduate nursing education, SNHU announced today that the school's Bachelor of Science in Nursing and Master of Science in Nursing programs are accredited by the Commission on Collegiate Nursing Education (CCNE). This designation offers further opportunity to nursing students, both undergraduate and graduate, to develop their careers in a competitive profession that requires continued education to advance within the field. The CCNE accreditation is retroactive to January 2014.
CCNE accreditation is a major milestone for SNHU's nursing program and reinforces the university's position as a leader in online education. Both BSN and MSN graduate and undergraduate programs are created for nurses by nurses, and classrooms blend administrator and nursing students together to create a more enriching learning environment. Classes are 100% online and through an innovative course progression, nurses learn how to be effective contributors in increasingly complex health service settings.
"This is a proud day for Southern New Hampshire University and for our nursing program," said SNHU President Paul LeBlanc. "The rigorous standards required by CCNE to accredit the SNHU nursing program validate our mission, our exceptional quality and our focus on students. Now nurses can continue in their current positions while advancing their knowledge through high-quality coursework. The CCNE accreditation for the SNHU nursing program signals our growing influence in the nursing field and our growing presence in today's dynamic healthcare space."
CCNE assesses and identifies programs that engage in effective educational practices and is recognized by the Department of Education for the accreditation of baccalaureate, masters and doctoral programs in the U.S. The CCNE accreditation evaluation consists of a review of the program's mission, goals and expected outcomes through the most effective utilization of available resources, programs and administration. The CCNE accreditation process holds nursing programs accountable to the profession and fosters continuous improvement of educational programs.
There are currently 1.4 million RNs in the U.S. whose initial nursing education was an associate degree. Of those 1.4 million nurses, only 12.1% received a BSN and only 5.2% received a master's or doctorate in nursing. Today's nursing field requires advanced degrees to meet the needs of an increasingly complex healthcare environment, making the need for seamless academic progression a vital part of the nursing profession. SNHU answers the demand for nurses today to advance their education.
There are approximately 1,200 undergraduate students enrolled in the BSN program and 134 graduate students enrolled in the MSN programs. Students in SNHU's online nursing programs benefit from the advantages of a private, nonprofit, regionally accredited university, including: Online classrooms create a more enriching learning environment through inter-professional education which includes nursing, healthcare administration, public health, and health informatics.
Courses create a community that lead to increased collaboration, without the constraints of sitting together in a classroom.
Coursework is sequenced and additive, meaning that nurses working towards their BSN and MSN degrees build on existing knowledge without repeating information learned during their initial licensure programs.
Student support services include academic advisors, career services and an exclusive online community, SNHUConnect.
As advanced degrees are becoming the minimum requirement for advancement in the nursing profession, the SNHU program provides a clear pathway from Associate to Master's in Nursing that fits into a nurse's schedule and allows for a strong career trajectory.
The next term start is on Monday, November 17.
Explore more content like this article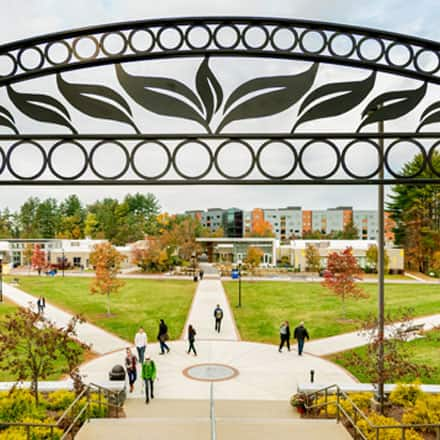 September 13, 2021
Southern New Hampshire University (SNHU) was recognized today as a top university by two national publications. SNHU was named "A Great College to Work For" for the 14th year in a row as part of the Great Colleges program, one of the largest and most respected workplace-recognition programs in the country.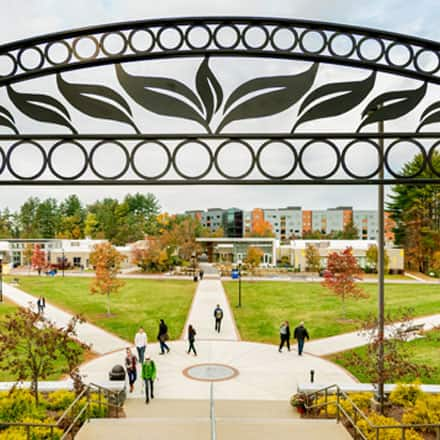 September 10, 2021
It is with great pleasure that Southern New Hampshire University (SNHU) recognizes the following students' academic achievement in being named to the President and Dean's List for the summer 2021 semester.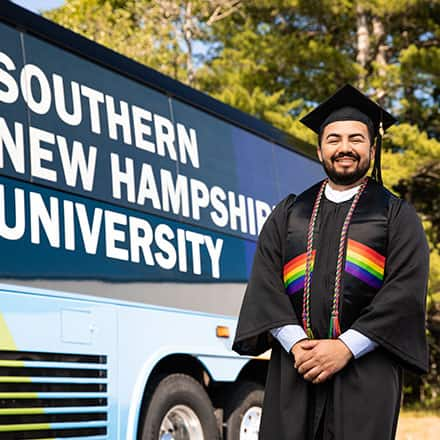 July 12, 2021
As part of its commitment to make college more affordable and accessible for learners across the globe, Southern New Hampshire University (SNHU) is extending its 10-year tuition freeze for its online programs through 2022.