Center for Women's Business Advancement at SNHU Plans Grand Opening
Contact: Gregg Mazzola
Associate VP, Marketing and Communications
Southern New Hampshire University
603.314.1461
g.mazzola@snhu.edu
Contact: Scott Wynne
Economic Development Specialist
Small Business Administration
603.225.1404
scott.wynne@sba.gov
MEDIA ADVISORY
Center for Women's Business Advancement Grand Opening at Southern New Hampshire University
CWBA to provide services to growing community of Women Entrepreneurs & Small Business Owners
Manchester, N.H. (Feb 3, 2012) -- On Friday, Feb. 3, Southern New Hampshire University President Paul LeBlanc will join U.S. Senator Jeanne Shaheen, officials from the U.S. Small Business Administration, members of the university and business community as well as stakeholders for the official launch of the Center for Women's Business Advancement at Southern New Hampshire University.
"The success of our small businesses is vital to our state's economic strength," said Senator Shaheen. "I am pleased that Southern New Hampshire University has placed such an emphasis on business growth and job creation. By hosting the Center for Women's Business Advancement, Southern New Hampshire University will provide women business owners access to critical services statewide."
The university received a multi-year federal grant through the U.S. Small Business Administration's Office of Women's Business Ownership. As part of the SBA's Women's Business Center program, the CWBA joins a network of 110 women's business centers throughout the country.
"The School of Business at SNHU is honored to have been selected by the SBA to host the Center for Women's Business Advancement," said Dean William Gillett. "We are eager to serve both active and potential women entrepreneurs and business owners throughout the state." CWBA Executive Director MaryAnn Manoogian and her staff will work with small business owners to offer business counseling and training to support the multiple stages of business formation and development. They will also provide networking and procurement opportunities.
"Women's business centers help entrepreneurs establish new and innovative businesses, grow their businesses, and create jobs. Last year they counseled and trained nearly 140,000 individuals. They have an established track record of creating successful entrepreneurs who are a source of new jobs and sustained economic recovery," said SBA District Director Greta Johansson. "We welcome CWBA to the SBA family of resource partners that includes SCORE and the SBDC."
The public is welcome to stop by the Center any time during the week of March 5 to meet the CWBA staff and learn more about the Center's services. We will also be available from 5 p.m. to 7 p.m. on Wednesday, March 7, or 9 p.m. to noon on Saturday, March 10. The Center for Women's Business Advancement is located at Madison House (#34 on the Campus map) on SNHU's Manchester Campus (2500 North River Road). For additional information, visit the Center for Women's Business Advancement.
About Southern New Hampshire University
The university has approximately 2,200 traditional, full-time undergraduate day students and a total annual enrollment in all divisions of 13,000. Programs are offered on campus, online and on location at our centers in New Hampshire and Maine. The university offers programs in business, community economic development, culinary arts, teacher education, hospitality management and liberal arts.
About the U.S. Small Business Administration
The U.S. Small Business Administration (SBA) was created in 1953 as an independent agency of the federal government to aid, counsel, assist and protect the interests of small business concerns, to preserve free competitive enterprise and to maintain and strengthen the overall economy of our nation. We recognize that small business is critical to our economic recovery and strength, to building America's future, and to helping the United States compete in today's global marketplace. Although SBA has grown and evolved in the years since it was established in 1953, the bottom line mission remains the same. The SBA helps Americans start, build and grow businesses. Through an extensive network of field offices and partnerships with public and private organizations, SBA delivers its services to people throughout the United States, Puerto Rico, the U. S. Virgin Islands and Guam.
Explore more content like this article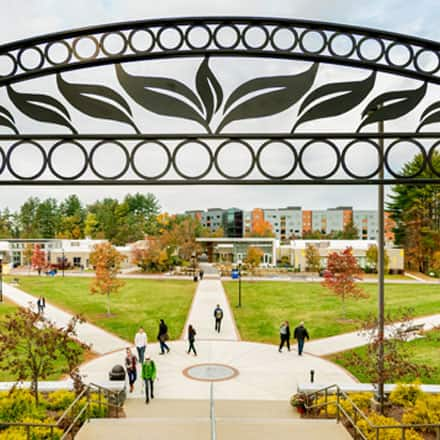 SNHU announced the appointment of three academic deans to key leadership roles on campus following a nationwide search.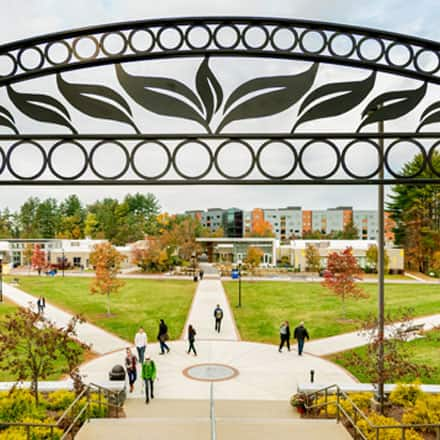 The School of Arts, Sciences, and Education at Southern New Hampshire University (SNHU) is hosting an accreditation visit by the Council on Education for Public Health (CEPH) from Monday, May 22, 2023 to Tuesday, May 23, 2023.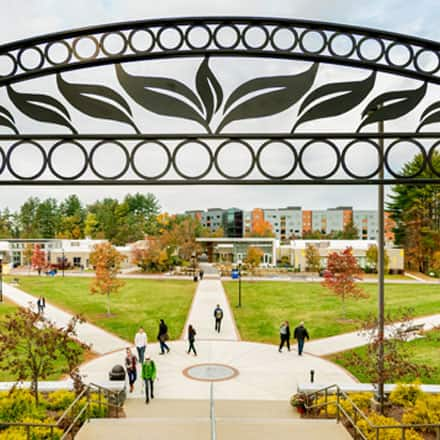 It is with great pleasure that Southern New Hampshire University (SNHU) recognizes the following students' academic achievement in being named to the President and Dean's List for the fall 2022 semester.
About Southern New Hampshire University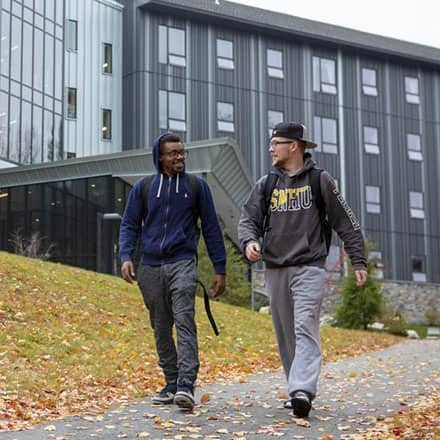 SNHU is a nonprofit, accredited university with a mission to make high-quality education more accessible and affordable for everyone.
Founded in 1932, and online since 1995, we've helped countless students reach their goals with flexible, career-focused programs. Our 300-acre campus in Manchester, NH is home to over 3,000 students, and we serve over 135,000 students online. Visit our about SNHU page to learn more about our mission, accreditations, leadership team, national recognitions and awards.