FC Dallas forms exclusive higher education partnership with SNHU
FC Dallas forms exclusive higher education partnership with Southern New Hampshire University
Mini-Pitch and Science of Soccer highlight new educational venture
FRISCO, Texas (Thursday, June 2, 2016) - FC Dallas has teamed up with Southern New Hampshire University (SNHU), a private, nonprofit university, as the club's exclusive higher education partner to expand educational opportunities in the Dallas-Fort Worth Metroplex.
The partnership provides scholarships for club staff and players to continue their education online. SNHU students will also have access to internship opportunities with the team.
Five FC Dallas players are already enjoying the benefits of the program by taking classes during the season. Kellyn Acosta, Victor Ulloa, Zach Loyd, Tesho Akindele and Ryan Herman are all pursuing undergraduate or graduate degrees through SNHU.
"I believe education is important, regardless of what career you pursue," said Acosta. "I was 16 when I signed my first professional contract with FC Dallas, but I still went back to the hotel after road games to do my homework so I could graduate from high school. Now, we train for a few hours each day, but the rest of my day is pretty relaxed, so when SNHU offered us the flexibility of online college classes, I decided to take advantage of the opportunity to pursue a college degree."
As one of the fastest growing and most innovative universities in the country, SNHU has more than 70,000 online students and 3,000 on its 300-acre campus in Manchester, NH. SNHU will quickly demonstrate its involvement with the FC Dallas community with a number of initiatives designed to improve and enhance access to educational opportunities.
On June 13, SNHU and the FC Dallas Foundation will team up to demonstrate the "science of soccer" to a local group of female students. Girl Scouts of Northeast Texas will join SNHU instructors along with the university's women's soccer team, and four FC Dallas players (Acosta, Ulloa, Loyd, Akindele and Herman) to study how science, engineering and mathematics apply to the world's most popular sport.
Additionally, university officials and five FC Dallas players/SNHU students will dedicate a brand new mini-pitch at the Moorland Family YMCA later this summer, as part of the 20 for 20 Mini-Pitch Initiative. The initiative, formed by adidas, MLS WORKS, SNHU, the FC Dallas Foundation and the U.S. Soccer Foundation, seeks to create a series of 20 mini-pitches in underserved communities throughout North America. In conjunction with the mini-pitch unveiling, SNHU will grant a full scholarship to a deserving local community member.
"We are proud to be working with MLS and FC Dallas to give back to the greater Dallas-Fort Worth community and to show that education can be fun and accessible for students of all ages, said Paul LeBlanc, president, Southern New Hampshire University. "This partnership not only provides exciting opportunities for our students and for FC Dallas players, but it also engages youth in the community to show that higher education is a reality to which they can aspire."
Widely recognized as a leader in player development across North America with 14 local players signed to the professional team, FC Dallas has also been a leader in the classroom. The first MLS team to hire a full-time college director back in 2010, FC Dallas sees more than 100 of its youth players either sign college commitments or receive some type of college scholarship each year.
Lauren Keane is the director of communications for the Office of External Affairs at Southern New Hampshire University. Connect with her on LinkedIn.
Explore more content like this article
At SNHU, we're committed to fostering a flexible, supportive, inclusive workplace. That's why we've been named a "Great College to Work For" for the 16th year in a row— and have been named a top 3 employer in the state of New Hampshire by Forbes.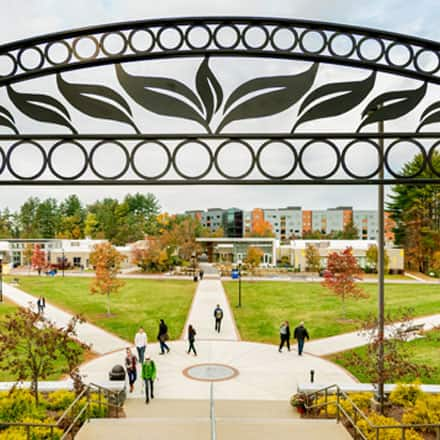 It is with great pleasure that Southern New Hampshire University (SNHU) recognizes the following students' academic achievement in being named to the President and Dean's List for the summer 2023 semester.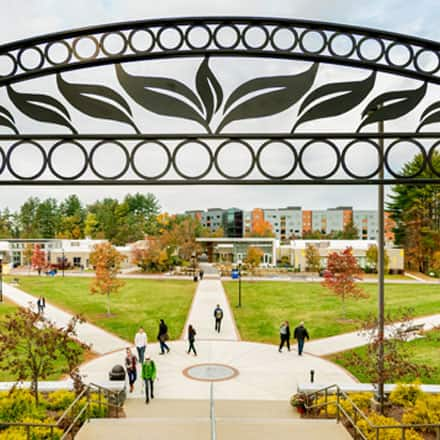 It is with great pleasure that Southern New Hampshire University (SNHU) recognizes the following students' academic achievement in being named to the President and Dean's List for the winter 2023 semester.
About Southern New Hampshire University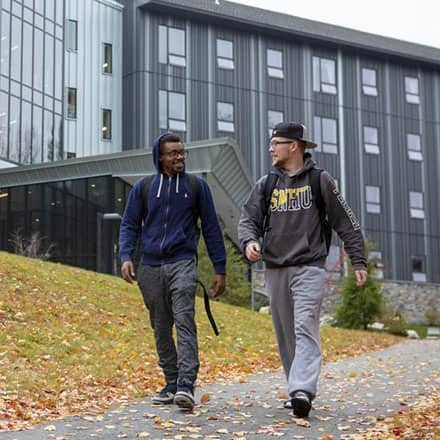 SNHU is a nonprofit, accredited university with a mission to make high-quality education more accessible and affordable for everyone.
Founded in 1932, and online since 1995, we've helped countless students reach their goals with flexible, career-focused programs. Our 300-acre campus in Manchester, NH is home to over 3,000 students, and we serve over 135,000 students online. Visit our about SNHU page to learn more about our mission, accreditations, leadership team, national recognitions and awards.