Southern New Hampshire University Sets Out to Reimagine Campus-Based Learning, Offers Full Tuition Scholarships for Incoming Freshmen
SNHU accelerating its work to bring campus tuition to $10,000 per year by 2021
Manchester, N.H. (April 22, 2020) -- Southern New Hampshire University (SNHU) announced today its plans to redefine and reimagine the traditional campus-based learning model to bring more affordable, flexible, and accessible degree pathways to students and families. In response to the COVID-19 pandemic, the economic downturn, and the great uncertainty facing higher education, SNHU is accelerating its work to develop new campus-based models that will bring campus tuition down to $10,000 per year by 2021, a 61% reduction from its current rate.
"We knew that a traditional college education was increasingly out of reach for a majority of Americans before the COVID-19 pandemic hit," said Paul LeBlanc, President and CEO, SNHU. "Now, with the nation facing massive unemployment, there are even more students who find themselves unable to afford an on campus experience, and more than ever, students need access to high-quality, affordable degree pathways that are workforce relevant and won't saddle them with years of debt upon graduation."
As SNHU works with faculty on developing these new models and pathways for an on campus college experience through the 2020-21 academic year, SNHU is offering a one-time "Innovation Scholarship" to all incoming campus freshmen which will cover 100% of first-year tuition. Incoming freshmen will take their courses online while living on campus and participating in all campus clubs, activities, athletics, and other experiences. Starting in 2021, it is anticipated that these students will continue in a new model at the $10,000 per year tuition rate.
Amelia Manning, SNHU's COO, points out that the new tuition rate makes SNHU more affordable than many public colleges and almost all private institutions. "At a time when the average tuition at a private institution is $36,000, we have to remind ourselves that higher education is still our most powerful tool for social mobility, but only if it can again be within financial reach of those who need it most."
SNHU has been for years piloting and launching alternative and more affordable pathways to a degree, including the nation's first "direct assessment" degree program, SNHU Advantage, and Project Atlas, which combines competency-based learning with the residential campus experience. All were offered for $10,000 or less and set the foundation for this new initiative.
"We know that we will need innovative ideas to overcome the challenges ahead," said LeBlanc. "The status quo in higher education is not going to help get our economy going again, it will not help our fellow citizens get back to work, and it won't help the next generation of entrepreneurs, writers, community leaders, and engineers create the society we all know is possible."
The pandemic and economic recession have made it evident that students will need access to a variety of personalized and radically affordable degree pathways that are highly relevant for our increasingly complex and uncertain workforce and society. Over the next 18 months, SNHU will work with faculty and staff to develop a full suite of options and pathways available for the fall of 2021 which may include one or a combination of the following modalities:
Course-Based/Online – All courses are taken online with the option to live on campus;
Course-Based/Hybrid – All courses taken online with face-to-face support from faculty, and the option to live on campus.
Project-Based – Students will take courses through a project-based model with learning coaches and other academic supports with the option to live on campus.
These new models could be paired with strategic changes and operational efficiencies - such as moving all programs, online and campus-based, to a common term calendar, and centralizing student services such as academic advising and career development -- to reduce costs for learners, and ensure SNHU is nimble and sustainable for years to come.
Room and board charges will still apply and students can use financial aid dollars to cover these costs. The university hopes to address the total cost of room and board through possible changes in term structure and using "earn while you learn" models.
"I often say that SNHU is in the business of hope," said LeBlanc. "Taking these bold actions now will allow us to keep that hope and the American Dream alive for the next generation of learners. They're counting on us."
About Southern New Hampshire University
Southern New Hampshire University (SNHU) is a private, nonprofit institution with an 87-year history of educating traditional-aged students and working adults. Now serving more than 130,000 learners worldwide, SNHU offers over 300 accredited undergraduate, graduate and certificate programs, available online and on its 300-acre campus in Manchester, NH. Recognized as the "Most Innovative" regional university by U.S. News & World Report and one of the fastest-growing universities in the country, SNHU is committed to expanding access to high quality, affordable pathways that meet the needs of each learner. Learn more at www.snhu.edu.
Contact:
Lauren Keane
AVP, Communications
203.695.2264
l.keane@snhu.edu
Explore more content like this article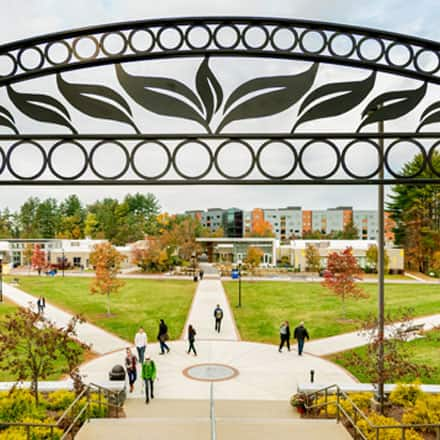 The School of Arts, Sciences, and Education at Southern New Hampshire University (SNHU) is hosting an accreditation visit by the Council on Education for Public Health (CEPH) from Monday, May 22, 2023 to Tuesday, May 23, 2023.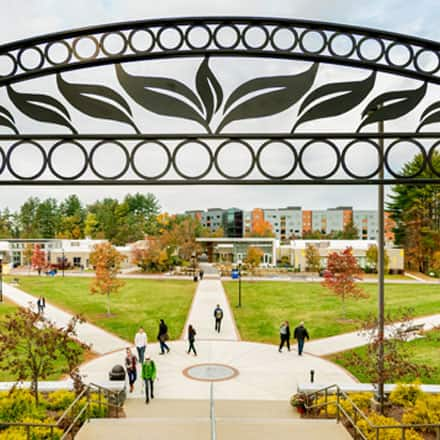 It is with great pleasure that Southern New Hampshire University (SNHU) recognizes the following students' academic achievement in being named to the President and Dean's List for the fall 2022 semester.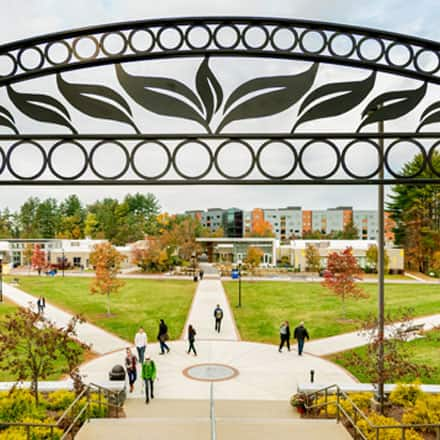 The School of Arts, Sciences, and Education at Southern New Hampshire University (SNHU) is hosting an accreditation visit by the Council for the Accreditation of Educator Preparation (CAEP) from Monday, March 27th, 2023 to Wednesday, March 29th, 2023.
About Southern New Hampshire University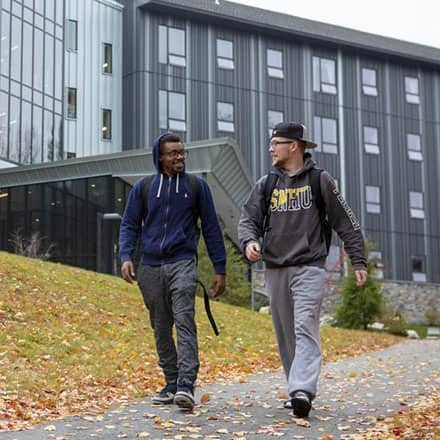 SNHU is a nonprofit, accredited university with a mission to make high-quality education more accessible and affordable for everyone.
Founded in 1932, and online since 1995, we've helped countless students reach their goals with flexible, career-focused programs. Our 300-acre campus in Manchester, NH is home to over 3,000 students, and we serve over 135,000 students online. Visit our about SNHU page to learn more about our mission, accreditations, leadership team, national recognitions and awards.