SNHU Teams Up with NHL and NHLPA to Assist Players with Degree Completion Programs
Manchester, N.H. (April 11, 2018) - Southern New Hampshire University (SNHU) is teaming up with the National Hockey League (NHL®) and the National Hockey League Players' Association (NHLPA) to help current NHL players earn their college degrees. Through the agreement, NHL players can earn their online college degrees with SNHU, all while managing their rigorous travel, training and playing schedules.
"We are proud to be working with the National Hockey League and the National Hockey League Players' Association to help players reach their educational goals," said Bill Hartglass, Vice President, Strategic Partnerships, SNHU. "This agreement will give these professional athletes the tools they need to be successful off the ice and will prepare them for their post-playing careers."
The agreement between SNHU, the NHLPA and NHL is part of the NHL/NHLPA Core Development Program (CDP), which was launched in 2016. The CDP was created to provide NHL players with information, resources and services to enhance their career experience. The goal of CDP is two-fold: (1) to provide players with an opportunity to develop a path to success off the ice, and (2) to provide players with a customized strategy to enhance their overall performance during their playing career. CDP is designed to create opportunities to identify or complete educational endeavors, augment financial goals, build networking skills, establish key professional networks, and create strong philanthropic, business and career foundations.
This is the second major league sport to work with SNHU to help players earn their degrees, and more than 50 professional athletes are currently enrolled at SNHU.
About Southern New Hampshire University
Southern New Hampshire University (SNHU) is a private, nonprofit institution with an 85-year history of educating traditional-aged students and working adults. Now serving more than 100,000 students worldwide, SNHU offers over 200 accredited undergraduate, graduate and certificate programs, available online and on its 300-acre campus in Manchester, NH. Recognized as the "Most Innovative" regional university by U.S. News & World Report and one of the fastest-growing universities in the country, SNHU is committed to expanding access to high quality, affordable pathways that meet the needs of each student. Learn more at www.snhu.edu.
About the National Hockey League Players' Association
The National Hockey League Players' Association (NHLPA), established in 1967, is a labour organization whose members are the players in the National Hockey League (NHL). The NHLPA works on behalf of the players in varied disciplines such as labour relations, product licensing, marketing, international hockey and community relations, all in furtherance of its efforts to promote its members and the game of hockey. In 1999, the NHLPA launched the Goals & Dreams fund as a way for the players to give something back to the game they love. Over the past 18 years, more than 70,000 deserving children in 34 countries have benefited from the players' donations of hockey equipment. NHLPA Goals & Dreams has donated more than $24 million to grassroots hockey programs, making it the largest program of its kind. For more information on the NHLPA, please visit www.nhlpa.com.
About the NHL
The National Hockey League (NHL®), founded in 1917, consists of 31 Member Clubs, each reflecting the League's international makeup with players from more than 20 countries represented on team rosters, vying for the most cherished and historic trophy in professional sports - the Stanley Cup®. Every year, the NHL entertains more than 250 million fans in-arena and through its partners on national television and radio and more than 151 million followers - league, team and player accounts combined - across Facebook, Twitter, Instagram, Snapchat and YouTube. The NHL reaches fans worldwide with games available online in every country including via its live and on-demand streaming service NHL.TV™. For more information, visit NHL.com.
NHL and the NHL Shield are registered trademarks of the National Hockey League. All Rights Reserved.
Explore more content like this article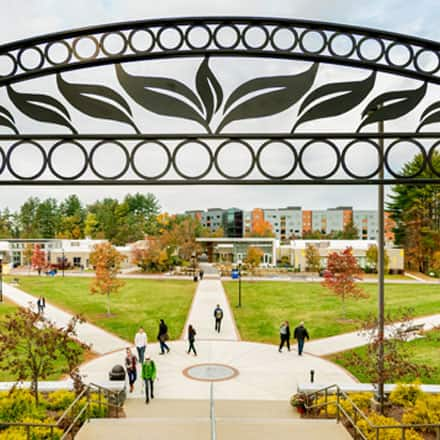 January 14, 2022
It is with great pleasure that Southern New Hampshire University (SNHU) recognizes the following students' academic achievement in being named to the President and Dean's List for the fall 2021 semester.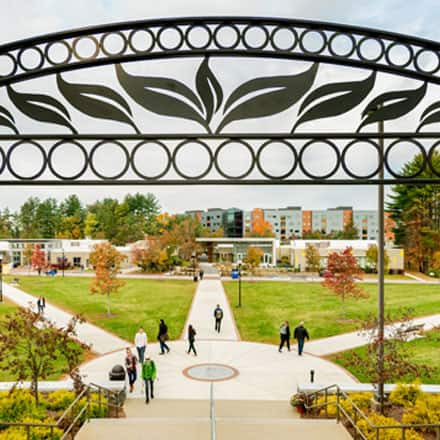 December 01, 2021
HCL Technologies will fund SNHU degrees in STEM to participants of its Apprenticeship Program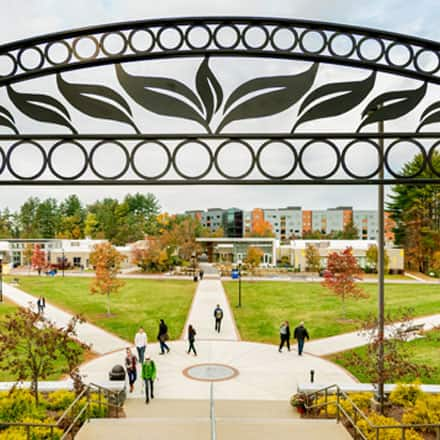 September 13, 2021
Southern New Hampshire University (SNHU) was recognized today as a top university by two national publications. SNHU was named "A Great College to Work For" for the 14th year in a row as part of the Great Colleges program, one of the largest and most respected workplace-recognition programs in the country.