President's and Dean's List Fall 2018
It is with great pleasure that Southern New Hampshire University (SNHU) recognizes the following students' academic achievement in being named to the President and Dean's List for the fall 2018 semester.
Full-time students who have earned a minimum grade-point average of 3.700 and above are named to the President's List. Students who have earned a minimum grade-point average of 3.500 to 3.699 are named to the Dean's List. Full-time status is achieved by earning 12 credits; undergraduate day students must earn 12 credits in fall or spring semester, and online students must earn 12 credits in either EW1 & EW2, EW3 & EW4, or EW5 & EW6.
President's List
Dean's List
Robert Aanstad
Ismahan Abanur
Jeanne Abadie Nava
Andrea Abreu
Victoria Abah
Bernadette Acosta
Jacynth Abasciano
Cierra Adams
Kara Abate
Kelsie Adams
Brandon Abbott
Linda Adams
Christina Abbott
Joshua Adamski
Abdirahman Abdi
Joseph Adler
Nadine Abernethy
Dinebari Adumene
Janet Abitabilo
Olivia Afshar
Ethan Abitz
Corinne Aguilar
Essenam Abok
Sally Aguirre
Genevieve Abotsi
Manveer Ahluwalia
Jodi Abraham
Zaid Ahmed
Kimberly Abramow
Jillian Ahyet
Krystal Abrams
Brianna Aikens
Chelsea Abrudan
Ali Al Hamran
Mohammed Abu Darahem
Daniah Al Mafrachi
Lindsey Acampora
Ali Saleh H Al Muhathil
Silvestro Accettullo
Stephanie Albino
Caroline Ace
Emely Alcantara
Shian Acee
Leanna Aldrich
Ilenia Acevedo
Alexis Alexander
Kristina Acevedo
Daniel Alexander
Patrick Achibiri
Alanna Alfonso
Adam Achter
Nour Alhamwi
Christa Ackerman
Nouman Ali
Diana Ackroyd
Jasmine Alicea
Matthew Acly
Elizabeth Alkaifi
Jeffrey Acocella
Tiffany Allan
Amanda Acosta
Douglas Allen
Leanna Acosta-Veilleux
Jennifer Allen
Danielle Adair
Natasha Allen
Zaid Adam
Phillip Allen
Amber Adams
Tara Allen
Amy Adams
Molly Allington
Jennifer Adams
Jordan Allison
John Adams
Christopher Alltop
Linsy Adams
Abdullah Almutairi
Nathan Adams
Abdulelah Alnashwan
Yolanda Adams-Jones
Muflih Alrabah
Gabriel Adcock
Mohammed Alrabie
Jennifer Addis
Saleh Alsanqar
Azeez Adeshina
Christine Alves
Chelsey Adesina
Kayke Alves
Adetayo Adetunji
Raul Alvizua
Ojo Adewoye
Mahdi Alyami
Van Adkins
William Amaral
Emily Adler
Kimberly Amon
Jonathan Adler
Fernando Amparo
Samantha Adler
W Anders
Jessica Adney
Alicia Anderson
Amanda Adriano
Chasty Anderson
Jennifer Agersea
Daniel Anderson
Cynthia Aghedo
Jennifer Anderson
Maica Robian Agnes
Katrina Anderson
Samantha Aguilar Hernand

ez

Rachel Anderson
Lilian Agwe
Miranda Andrews
Cheyenne-Leigh Ahlo-Kuma

i

Peter Andrews
Imran Ahmed
Jessica Angona
Raymond Aiazzi
Elizabeth Angotti
Kimberly Airing
Alex Annutto
Christian Akers
Haley Ante
Sultan Akhter
Christian Anthony
Troy Akins
Morgan Anthony
Jordyn Akles
Michael Antunes
Ehssan Al Aboud
Vincent Antwi
Salama Al Nahyan
Lloyd Aranda
Abdallah Alahmad
Ariane Araujo
Joshua Alakel
Ashley Archambeault
Ammar Alamoudi
Jack Ardrey
Alnayifah Alanazi
Gustaf Arfelt
Nellie Alarcon
David Arias
Waad Alaseri
Mayra Arias
Fahad Manae Alatmi
Halin Arilus
Jesse Albatrosov
Coreen Armatino
Luciana Albers
Justin Arnold
Jodee Albert
Adrian Arredondo
Timothy Alberts
Miranda Arris
Brian Albrecht
Laura Aschliman
Rick Alcala
Heather Ashworth
Mary Alcorn
Jessica Assal
Marco Aldana
Alexis Athey
Musallam Aldawsari
Tracy Atkinson
Jonathan Alden
Emmanuel Audu
Joshua Alden
Dynesthia Augustine
Lynne Alden
Alec Auner
Zachary Alder
Jessica Austin
Justin Aldridge
Jumanah Awlia
Rodney Aldridge
Chasity Ayida
Christine Alexander
Anthony Baboolal
Madyson Alexander
Brice Bacon
Torri Alexander
Glenn Bacon
Claudia Alfaro
Katerri Bagley
Jonathan Alfonso
James Bailey
Ariana Alford
Jennifer Bailey
Dawn Alford
Ryan Bailey
Madeleine Alford
Ms Baimazhenga
Katie Alfred
Avery Baird
Megan Algarin
Zachary Bairos
Benjamin Alger
Bree Baker
Sultan Alhumaidi
Kendra Baker
Majed Alhusayni
Ryan Baker
Javeed Ali
Tiffany Baker
Melanie Alibozek
Taryn Baldwin
Stephanie Alicea
Cortney Ball
Denisha Alix
Rydarleon Ball
Maysa Aljulani
Kaylyn Ballard
Holly Allaire
Bret Ballman
Kaitlyn Allard
Olayinka Balogun
Joshua Alleman
Omar Bamfleh
Camille Allen
Matthew Bankert
Codie Allen
Krista Banks
Dylan Allen
Trisha Banks
Erin Allen
Victoria Banks
Jaxon Allen
Peng Bao
Jerry Allen
Nicole Baral
Joshua Allen
Mario Barassi
Kayla Allen
Marcee Barber
Keith Allen
Jessica Baril
Kendra Allen
Micah Bariteau
Martin Allen
Jessica Barlow
Melissa Allen
John Barlow
Melissa Allen
Breannah Barnes
Richard Allen
Delan Barnes
Richard Allen
Robert Barnes
Steven Allen
Anna Barnette
Paulino Allera
Skyler Barnette
Lisa Allison
Matthew Baron
Scott Allison
Stephanie Barr
Madison Allred
Kelly Barreca-Fish
Sara Allred
Pamela Barrett
Eric Almand
Casey Bartness
John Almoete
Brandon Basham
Ramon Alonso
Kimberly Basilio
Badr Alrobei
Hannah Bates
Imad Alsalloom
Lindsay Bates
Kayla Alsworth
Lissy Batista
Patricia Altieri
Elizabeth Batt
Saleh Altuwayjiri
Divya Purnika Battula
Denise Alvarenga
Kathryn Bauer
Jyotishni Alvarez
Kyle Bayley
Napoleon Alvarez
Ashley Baylot
Noemi Alvarez
Gina Bazzinotti
Susana Alvarez
Eamon Beach
Zachary Alverson
Lisa Beals
Hussain Alyami
Stephanie Bean
Ibrahim Alyami
Anna Beard
Francisco Amado
Alicia Beasley
Mary Amancio
Joseph Beauchemin
Alex Amankwah
Luke Beaulieu
Kathleen Amaral
Corey Beck
Ioanna Amato
Colton Beevers
Mark Amato
Esther Bell
Nicholas Amato
Jennifer Bell
Aminta Amaya
Michelle Bell
Rebekah Amburgey
Ashley Bellafaire
Ryne Ameden
Kendrick Belser
Dorine Ament
Sofia Benlaatmania
Caitlin Amer
Joshua Bennett
Daniel Ames
Lisa Bennett
Patrice Ames
Jessica Benson
Christopher Amick
Marsha Benson
Katlyn Amidon
Taylor Benson
Joshua Amiss
Kaila Berg
Edith Ammon
Shelbie Bergeron
Carol Amolsch
Emily Bergman
Renee Amundson
Ann Berida
Stavros Anagnost
Austin Bernard
George Anagnostakos
Marc Bernash
Tatiana Anaya
Stephan Berry
Dervis Anber
Michael Beserra
Joseph Andersen
Denesis Betances
Samantha Andersen
Christan Bettencourt
Adrian Anderson
Alaina Betts
Ashley Anderson
Joshua Bibiloni
Branden Anderson
Audrey Bieber
Brodee Anderson
Olivia Bielawski
Brooke Anderson
Ryan Bills
Cassandra Anderson
Inell Billups
Christopher Anderson
Chloe Binding
Delila Anderson
Brandi Biron
Jacqueline Anderson
Joseph Bishop
James Anderson
Zachary Bissonnette
Janene Anderson
Jamie Black
Jessica Anderson
Rodtez Black
Jill Anderson
Maria Blackman-Murphy
Joshua Anderson
Cynthia Blackmon
Justin Anderson
Ibrahim Blaik
Kaylee Anderson
Jay Blair
Kevin Anderson
Alexander Blaisdell
Latanya Anderson
Richard Blake
Nicholas Anderson
Daniel Blakeney
Susan Anderson
Samuel Blanchard
Zachary Anderson
Jessica Blanchette
Holly Andreasen
Thomas Blandini
Cheryl Andrew
Lauren Blandino
Adam Andrews
Miles Blaney
Lindsey Andrews
Troy Blank
Megan Andrews Coleman
Simonne Blaydes
Kate Andritz
Amadalluvia Blodgett
Hannah Andronic
Phoebejayne Bloom
Jeffrey Andros
Allyson Blosser
Tazmyn Androvett
Chad Boezwinkle
Briana Andrus
Stephen Boffetti
Sara Andrus
Nahj Bogan
Raymond Andujar
Mark Boilard
Karen Angel
Jerrad Boland
Martina Angel
Lauryn Bolduc
Victoria Angelini
Emily Bonanni
Michael Angeski
Christian Bonanno
Beverly Aniekwe
Teresa Bonds
Sarah Ante
Elizabeth Bonilla
Joshua Anthony
Bronson Bonner
Lisa Anthony
Christian Bonte
Tyran Anthony
Lee Ann Bontrager
Tina Antignano
Lauren Bookwalter
Brooke Anton
Diana Booth
Elizabeth Aoun
Janice Booth
Holly Apa
Timothy Booth
Suzanne Apgar
Erica Bosley
Leticia Aponte
Brian Boston
Sonia Aponte
Lorna Boswell
Vincent Appel
Ryan Bottorff
Angelina Applegate
Leah Bouchard
Christina Applegate
Megan Boucher
Gayle Applegate
Sylvia Bourdeau
Matthew Apploff
Jonathan Bourdelais
Liz Arellano
Daniel Bourke
Isaac Arevalo
Julia Boutchie
Desiree Argueta
Michael Bowler
Craig Ariano
James Bowling
Irving Arias
Alonda Boxley
Jailisse Arias
Tobia Boyd
Melissa Arias
William Boyd
Shane Armbrester
Timothy Boyer
Amanda Armes
Kamari Bradley
Abigail Armstrong
Melissa Bradley
Angelica Armstrong
Nia Bramble
Timothy Armstrong
Cierra Brant
Zachary Arneson
Wendy Branthoover
Daniela Arnez
Cameron Breakfield
Aubrie Arnold
Hannah Brennan
Myriah Arnold
Robert Brennan
Sarina Arnold
Amanda Breton
Bailey Arnold-Fuchs
Stephen Brewer
Lillian Arreola
Justin Brickey
Alicia Arroyo
Seth Bridge
Antonio Arruda
Elizabeth Briggs
Nicholas Arsenault
Taylor Brigham
Robert Arsenault
Suzanne Brightly
Kahla Artwick
Erin Briley
Nicholas Artymowicz
Randy Brimmer
Ryan Artzer
Kristin Brinkman
Lisa Arvin
Cassidy Brisson
Aaliyah Asadi
Jacob Britten
Nicole Aseltine
Chelsie Britton
Mikala Ash
Clint Britton
Kelsey Ashburn
Duncan Britton
Jerad Ashby
Raquel Britton
Tayler Ashcraft
Corey Brizak
Caleb Ashford
Jason Brockway
Devon Ashton
Travis Brody
Edmond Ashton
Cassandra Brogdon
Elizabeth Asmus
Laura Bronson
Nocholas Assad
Canita Brooks
Dimitri Atalla
Clarice Brooks
Karen Atchison
Paige Brooks
Alexandria Atherton
Katelyn Broughton
Jean Atherton
Alyssa Brown
Scott Atidepe
Bernard Brown
Rikki Atkins
Bruce Brown
Davis Atkinson
Caitlin Brown
Latonya Atkinson
Cartiss Brown
Raymond Atkinson
Christopher Brown
Anastasia Atterberry
Christopher Brown
Mondae Atughonu
Kristi Brown
Beth Aubin
Latasha Brown
Christopher Aubut
Linda Brown
Anthony Auciello
Madeline Brown
Melody Aucoin
Quantavia Brown
Benjamin Audu
Rayleen Brown
Michael Augustson
Shaleke Brown
Nerija Aukstuolyte
Shannon Brown
Samuel Auray
Sharhonda Brown
Mimi Ausland
Tonjia Brown
Elizabeth Austin
David Browning
Clover Autrey
Shannon Broyles
Cherol Autry
Kevin Brumaghin
William Avenall
T- Michael Brumitt
Alice Avera
Derek Bruns
Omari Averette
Misholkin Brutus
Casey Avery
Austin Bryan
Jearmy Avery
Greg Brymer
Shannon Avery
Samantha Bucci
Mattison Aviles
Rebecca Buchheit
Natacha Aviles
Alyssa Buck
Zayd Awadallah
Antoinette Buffalo
Lindsey Aybar
Tessa Buffington
Heather Ayer
Quoc-Viet Bui
Tia Ayer
Quaneisha Bulger
Monique Ayers
Stephanie Bulla
Oluwaseye Azeez
Shawnna Bullard
Natalie Azzarito
Matthew Bumford
Reuben Baafi
Robert Buoncuore
John Babb
George Burditt
Nicole Babbitt
Christopher Burdorf
Bret Babich
Tanazha Burgess
Kirill Babkin
Erin Burke
Brian Babukovic
Patricia Burke
Nikki Bacas
Taylor Burke
Steven Bacas
Tristan Burke
Andreas Bach
La Toyia Burkeen
Damon Bachand
Gene Burkes
Stephen Bachelder
Kathleen Burman
Margaret Bachman
Emily Burns
Amy Back
Meghan Burns
Victor Bader
Ashley Burr
Emma Badman
Chris Burris
Jennifer Baez
Sabrina Burt
Raelene Bagge
Amanda Burton
Heather Baggetta
Jacob Burton
Tabassum Baig
Rachel Burton
Samantha Bailen
Courtney Bush
Elliot Bailes
Christopher Bustamante
Bradford Bailey
Lineth Bustamante
David Bailey
Brianna Butler
Erik Bailey
Chantle Butler
Gina Bailey
Jarrale Butts
Kendra Bailey
Victoria Byerly
Latonya Bailey
Hailey Bynum
Michael Bailey
Sheri Byrd
Nathan Bailey
Brandon Byrne
Ophelia Bailey
Eliane Patricia Cabral
Sashauna Bailey
Roel Cabrera
Savanna Bailey
Karen Calderon
Andrea Bain
Anandi Caldwell
Michael Bainbridge
Nicholas Calello
Natalya Baine
Krystal Callaham
Kelly Baird
Marissa Calvert
Aaron Eli Baker
Zoe Camp
Arron Baker
Ada Campbell
David Baker
Brian Campbell
David Baker
Fredrica Campbell
Erica Baker
Morgan Campbell
Holly Baker
Vanessa Campos
Kelsey Baker
Felicia Canales
Natalie Baker
Yuizaliz Candelaria
Peter Baker
Ashlee Cane
Tabitha Baker
Matthew Canfield
Lisa Baldinelli
Jessica Cann
Jason Baldwin
Brian Canniff
Todd Baldwin
Jeremy Cannon
Abigail Ball
Jill Cano
Brittani Ball
Michele Canto
Derek Ball
Amber Cantu
Greg Ball
Lisa Cantu
Brooke Ballard
Kevin Cappello
Judith Ballard
Ernest Carapetian
Trevor Ballou
Abraham Cardenas
Daniel Baltz
Addison Carder-Cannillo
Taylor Balzer
Ryan Cardinal
Amy Banahan
Jaclyn Cardona
Christopher Banaka
Juan Cardona
Carly Bania
Leah Carfagno
Kyle Banik
Makenna Carlin
Ashley Bankert
Alexandra Carlisle
Brandon Banks
Katelyn Carmichael
Dylan Banks
Megan Carolan
Frances Banks
Kimberly Carpenter
Tivona Banks
Kimberly Carpenter
Karen Bannister
Cameron Carr
Lauren Bannister
Jessica Carr
Briannah Baptista
Tabitha Carr
Jose Barahona
Chad Carrier
Leslie Barahona
Aminah Carroll
Emily Barber
Delanie Carroll
Lindsey Barber
Natalie Carroll
Stephanie Barber
Devin Carson
Angela Barbito
Noah Carsten
Bristyn Barbiuto
Ivette Cartagena
Miha Barboric
Aiko Carter
Thalilyan Barbosa
Courtney Carter
Tania Barbosa Medina
Jenna Carter
Francibett Barbosa Rojas
Teal Carter
Shellee Barbour
Tiffani Carter
Dustin Barclay
Kira Carusone
Rebecca Barela
John Cary-Roseberry
Lisa Barhight
Jessica Casey
Christopher Barker
Jalessa Caslin
Christopher Barker
Jennifer Cass
Crystal Barker
Kayla Cassel
Fiona Barker
Kristen Cassel
Justin Barker
Dolores Castaneda
Lauren Barker
Lucia Castaneda Martinez
Danielle Barkey
Meghan Castellano
Elisabeth Barkowski
Javier Castillejos
Sydney Barletta
Megan Castleman
Michaela Barloon
Alyssa Castro
Lakisha Barlow
Nolan Caswell
Rebekah Barlow
Alexia Cataldo
Tyler Barnard
Nicole Catanzaro
Alana Barnes
Brandon Catellier
Annette Barnes
Benjamin Cathey
Christopher Barnes
Lisa Catlett
Kelly Barnes
Courtney Cecala
Candice Barnett
Michaela Cecala
Jessica Barnett
Stephanie Celander
Michelle Barnett
Hollie Cepeda
Carol Barnhart
Ashley Chagnon
Madisyn Barone
Atlee Chalwell
Renee Barone
Antonette Chambers
Christopher Barr
John Champa
Jason Barr
Peter Chan
Tara Barrentine
Nicholas Chapla
Michael Barrett
Rachael Chaplin
Rachel Barrett
Cinderella Chapman
Ryan Barrett
Jodi Chapman
Samuel Barrett
Mary-Elisabeth Chapman
Melinda Barrientos
Zachary Charland
Myla Barron
Kelsey Charlesworth
Jason Barroso
Michael Chase
Shaun Barrows
Kimberly Chattin
Anna Barry
Jhey Chavanne
Brittany Barry
Hannah Chavez
Edward Barry
Temeria Chavez
Jaclyn Barry
Vilma Chavez Isidro
William Barry
Sokleak Chea
Maranda Barsich
Karen Cheng
Ashton Barstow
Brian Cherry
Alexis Bartley
August Chianese
Elana Bartman
Alex Chilicky
Crystal Bartolick
Selena Chiodi
Ashley Bartolome
Ellen Chouinard
Brandon Bartolucci
Diahandra Christian
Lillian Barton
Corynne Church
Sherry Bartosik
Kate Church
Hunter Basil
Kylie Church
Danielle Basile
Larry Church
Christian Bass
Phillip Cihak
Samantha Bass
Erica Cimaglia
Kenya Bass- Ernest
Jacqueline Cintron
Shanen Bassett
Rachel Claflin
Arun Basuljevic
Shandel Clang
Barbara Bates
Jesse Clardy
Jared Bates
Cassandra Clark
Kelera Bates
Christa Clark
Samantha Bates
Jasmine Clark
Jennifer Batlemente
Jasmine Clark
Ahmed Battah
Peter Clark
Tiffany Battee
Phillip Clark
Jessica Battista
Reginald Clark
Kyle Bauckman
Stephanie Clark
Amber Bauer
William Clark
Brandon Bauer
Claudia Claudio
Madison Bauer
Tommy Clay
Scott Bauer
Jessica Cleary
Toni Bauer
Danielle Cleasby
Jason Baugh
Zephan Clevenger
Taeli Baughman
Callye Cleverly
Jessica Baulding
Darci Cline
Christopher Bauman
Robert Cloer
Kaitlin Baumann
Rileigh Cloonan
Luke Bauscher
Kory Close
Scott Bausha
Heavan Coard
Kris Bautista Buenaagua
Maya Cobb
Patrick Bayton
Brandon Cochran
Brandon Bazinet
Olivia Coco
Arica Beach
Victoria Cody
Christopher Beach
Sydney Cofer
Erin Beal
Hannah Cohen
Tyler Beam
Stephen Colaluca
Alexander Bean
Courtney Colbert
Maggie Bean
Ryan Coldwell
Synthia Bean
Adam Coleman
Sheila Beane
Michelle Coleman
Nathaniel Bear
Sara Colesanti
Anneka Beasley
Alissa Collazos
James Beasley
Amy Collins
Christopher Beason
Elizabeth Collins
Michelle Beatty
Sara Collins
Roger Beatty
Wendy Collins
Dawn Beauchamp
Shaun Collupy
James Beauchamp
Jason Comeau
Jennifer Beauchamp
Michelle Compton
Judy Marie Beaudre
Olivia Conant
Traci Beauton
Valmarie Anne Concepcion
Jeffrey Beaver
Daniel Confar
Noah Beavers
Elinet Congleton
Jeannette Becerra
Megan Conkright
Aspen Beck
Robert Connell
Breezy Beck
Ryan Conner
Kimberly Beck
Lindsay Conrad
Cory Becker
Michael Constantino
Kenneth Becker
Edward Cook
Britni Beckham
Johnathan Cook
Tyler Beckham
Cherice Cooley
Racquel Becknel
Kyle Cooney
Arthur Bedard
Kristen Cooper
Lia Bedard
Leah Cooper
Alan Bednar
David Copeland
Lacey Beebe
Stephanie Copus
Mary -Kathryn Beech
Heather Corbin
Tracy Beekman
Ashley Corcoran
Christine Beeman
Patrick Corcoran
Brendon Beetle
Logan Corder
Pernell Begay
Jessica Cordova
Justine Begaye-Halona
Danielle Cormier
Scotty Behlow
Alanna Cornell
Caitlyn Behm
Brianna Cornell
Sara Behna
Samantha Cornell
Jannie Behr
Jessica Coronado
Michelle Beischel-Newton
Mia Corradetti
Maria Bejarin
Sonia Correa
Dustin Belack
Cristina Corron
Jared Belcher
Jordan Corrow
Parfait Belem
Amanda Cortez
Isaac Belisle
Elgene Amor Cortez
Jessica Bell
Alyssa Cote
Jordan Bell
Courtney Cotton
Kathy Bell
Lisa Cotton
Lonna Bell
Patrick Couhie
Rochelle Bell
Corinne Coults
Sidney Bell
Nicole Couture
Sophie Bell
Noah Cowan
Taylor Bell
Shaun Cowsert
Thomas Bell
Brandon Cox
Timothy Bell
Caitlyn Cox
Dillon Bellefeuille
Jordan Cox
Jaynelle Bellemore
Michelle Cox
Nicole Beller
Randall Cox
Sheniece Beller
Regan Coyle
Andrew Bellesfield
Mina Creamer
Renee Belleville
Chelsey Crenshaw
Michael Belsito
Nathalia Crider
Angela Beltran
Brittany Crismon
Whitney Belz
Emily Crittenden
Shyanne Belzer
Brittanie Cronic
Adrianna Benavides
Anna Cronin
Alexander Benckert
Michelle Cronin
Emily Benckert
David Crooks
Anya Bender
Deidre Cross
Judith Benefield-Wade
Shawn Crosswhite
Tabitha Bengtson
Grant Crowell
Ashley Bennett
Heather Crown
Brittany Bennett
Erica Cruz
Jordan Bennett
Marcos Cruz
Meg Bennett
Roberto Cruz
Rene Bennett
Oscar Cruz Melendez
Richard Bennett
Paola Cruz-Rosario
Shawn Bennett
Ryan Cummings
Amanda Benoit
Amanda Cunningham
Jessica Benoit
Talia Cunningham
Noah Benoit
Sebastian Curley
Baxter Benson
John-Ryan Curry
Emily Benson
Allyson Curtis
Jessica Benson
Fendley Cushing
Nicole Benson
Nicholas Cushing
Ashley Bentley
Hannah Cusson
Kerri Benton
Elizabeth Custer
Bernard Bentum
Kevin Cutchin
Adam Bentz
Lee Daab
Kaylyn Berard
Michella Daaboul
Andre Berenzon
Cody Dabo
Michelle Berganza-Rios
Leslie Dagadu
April Berger
Alicia Dailey
Jacy Bergeron
Rachel Dailey
Jason Bergeron
Rickey Dailey
Lauren Berkowitz
Rhiannon Dambrosio
Cody Berlin
Alice Damron
Elisa Bermudez
Brittany Dancy
Morgan Bernard
Tamara Dancy
Megan Bernotsky
Salvatore D'Angelo
Kimberly Berry
Khang Dao
Stephen Berry
Rachael Darby
Andrea Berry-Poynter
Jacob DaRosa
Zachary Berti
Justin Dasher
Michael Bertino
Pierson Daub
Daniela Bertolino
Nathalie Daux
David Berube
Sarah Davenport
Myles Berueda
Markus Davidson
Ashraf Besada
Reshaunna Davidson
Andrea Bessman
Zachary Davidson
Kira Bessolt
Heather Davies
Charles Bestor
Maileen Davila
Clarence Bethel
Edward Davis
Tabitha Bethel
Hailey Davis
Marissa Betit
Mara Davis
Erin Bettencourt
Sarah Davis
Richard Betts
Tanner Davis
Malanie Beverly
Lorenzo Dawkins
Caryn Beyer
Garrett Day
Tim Beyersdorf
Raven Day
Matt Bezanson
Michael Daynard
Larsen Biadasz
Britney De Jong
Amanda Bice
Jennafer De la Rosa
Kari Bickerstaff
Manuel De Luis Lamelas
Evert Bickford
Michele De Rogatis
Nicholas Bickford
Ethan DeBaker
Erica Biddle
Laura Debiase
Rhonda Biddle
Rochelle Debicki
Daniel Bieberich
Julia Decatur
Elizabeth Bieler
Troy Deckert
Taraneh Bigdeli
Tricia Degnan
Mallory Biggs
Natalie DeGrazia
Anna-Marie Bigham
Michael Dehay
Autumn Bilbao
Daria DeLeo
Natan Biley
Gianna Delgado
Rachel Bill
Justine Delgado
Selma Billey
Calder Dellaport
Casey Bills
Tara Demarzian
Michael Binder
Jeramy Demoss
Daisy Binert
John Denby
Michael Binert
George Denliker
William Bingham
Ashley Dennis
Micheal Binley
Hannah Dennis
Brianna Birchall
Shelby Dennis
Dawn Bird
Zoie Dennison
Tyler Bird
Lakendra Dently
Kali Birk
Kiersten Denton
Deene Birsner
Avneet Deol
Bianca Bisciglia
Renato Depaula
George Biser
Josiah Derosa
Joshua Bishop
Dwayne Desmarais
Joshua Bishop
Zoe Desmarais
Vanessa Bishop
Collin Desmond
Olavio Bisneto
Coral Despradel
Cassidy Bisson
Gabrecia Desravines
Michael Bistersky
Julie Desrosiers
Samantha Bitseedy
Joseph Dessart
Rachael Bittiker
Lisa Destio
Gary Bixby
Senlly Devers Vidal
Caitlin Black
Marjorie Devlin
Christopher Black
Wesley Devlin
Jacob Black
Bradford Devoe
Jessee Black
John Dewaele
Joshua Black
Megan Dewitt
Justin Black
Jacqueline Dewvall
Sherri Black
Sydney Dhimitri
Stephen Blackburn
Carlos Diaz
Tasia Blackley
Justin DiBenedetto
Logan Blackmer
Cole Dickinson
Nathan Blad
Robert Dicola
Brittnay Blades
Jessica Diers
Mishaila Blair
Jessica Dietrick
Sarah Blais
Kayla Dillon
Sydney Blais
Maria Dimos
Jacob Blaise
Giuliana D'India
Patrick Blake
Linsie Dingman
Teresa Blake
Roberto Dion
Troy Blamer
Elizabeth Dionne
Alyssa Blanchard
Nicholas Dipierro
Jordan Blanchard
Ella DiPietro
Austin Blanchette
Aissa Dirawatun
Reynaldo Blanco
Sabrina DiSorbo
Tinno Blanco
Mindy Ditmars
Ryan Bland
Donna DiVirgilio
Shatease Bland
Isabeau Dixon
Keifer Blandon
Morgan Doherty
Taryn Blang
Sean Doherty
Erin Blankenship
Daniel Doire
Justin Blanton
Stefan Dolegowski
Derek Blasdell
Matthew Dolejs
Connor Blatchford
Christian Doll
Megan Blatsioris
Ryan Dollard
Kayla Blatz
Joely Dominguez
Connor Blauch
Arthur Dones
Chris Blazon
Caitlin Donnally
Matthew Blazon
Jessica Dooley
Amber Bledsaw
Amanda Doran
Kristen Bledsoe
Martha Dorey
Ethan Blevins
Heather Dorsey
Kara Blevins
Katrina Dos
Edyta Blicharz
Arthur Douglas
Clover Rukia Bliss
Jaime Doute
Kristy Blocher
Samantha Dovey
Hope Block
Amy Dowda
Melissa Blodgett
Randall Dowling
Brian Bloom
Christin Downer
Gary Blount
Brianne Downes
Sofia Blumm
Roberto Downing
Bryson Boan
Nicole Downs
Isaac Boasiako
Cassandra Doyle
Prince Boateng
Victoria Dracup
Celia Boaz
Robert Dranginis
Rebecca Bock
Jacob Dratner
Christopher Bodine
Rose Drew
Sarah Boehle
Emily Drislane
Devin Boelman
Matthew Drolet
Michael Boesch
Valerie Drozd
Carlos Bogantes-Chaverri
Morgan Drum
Abby Bogdon
Alysa Dube
Jason Bogenrief
Riley Dube
Ryan Bogs
Casey Dubois
Stacy Boguess
Jeremy Dubose
Megan Bohland
Danielle Ducharme
Megan Boissonneau
Nathan Ducharme
Alexis Boisvert
Robert Dudek
Amanda Boitz
Maximo Dueno
Tesia Bokman-Janton
Patrick Duffield
Brandy Bolan
Jesse Dugan
Megan Boland
Brayden Duggan
Gysel Bolden
Neil Duggan
Brooke Bolduc
Amy Dulaney
Sydney Bolduc
Richelle Dumars
Ryan Boles
Larry Dunbar
Elsa Bolton
Zaccari Dunham
Kylee Bomal
Sean Dunn
John Bonacci
Milendoph Duperier
Mallory Bond
Giselle Duran
Nicolas Bond
Christopher Durham
Tara Bond
Tiffany Durham
Tammy Bonham
Jeremy Durhamel
Erika Bonilla
Michael Dux
Austin Bonnell
Anthony Dwyer
Jessica Bonner
Toni Dyvig
Jessica Boody
Jessie Eason
Donald Booher
Amy East
Randall Booker
Gerard Eastman
Sarah-Beth Booker
Kendra Eaton
Amanda Booth
Kristen Echols
Dawne Booth
Lauren Eckenrode
Leena Bor Barua
Rachael Eddings
Krista Bordeleau
Veronica Edmondson
Elisha Borden
Ashley Edwards
Rebecca Borgenhagen
Joshua Edwards
Tanya Borges
Kirasten Edwards
Diana Borges Cruz
Renee Edwards
Danielle Borgman
Artem Efimov Barakov
Matthew Borhanian
Kelsea Eggerts
Gracie Borjas
Bilal Elezi
Kevin Borum
Stephanie Elizondo
Nicole Bosquet
Jennifer Ellis
Kandace Boswell
Emily Elmer
Jessica Botelho
Alexis Elsman
Shawntel Botelho
Kelsey Elsner
Skylar Bottazzi
Matthew Elwer
Rebecca Botticello
Joseph Emmert
Patricia Botton
Alexis Emond
Jacob Bouchard
Christian Emperio
Kaylan Bouchard
Tabitha Engbloom
Taylor Bouchard
Maegan Eperthener
Brandi Boucher
Carolyn Ernandis
Courtney Boucher
Christhine Nicole Ersando
Derek Boucher
Jennifer Erwin
Elyse Boucher
Austin Escott
Nicholas Boucher
Daniel Escott
Nicholas Boucher
Whitney Espinoza
Trisha Boucher
David Esquivel
Kyle Boudreau
Nathan Estes
Dorann Boughner
Patty Estis
Tabitha Bouldin
Iris Estrada
Sharon Bourassa
Alexxa Etienne
Christine Bourey
Gregory Etienne
Christopher Bourgeois
Brittany Eulenfeld
Etienne Bourgoin
Andrea Evans
Briana Bourne
Alycia Ewing
Chelsea Bourque
Erika Ewing
Joann Bourque
Alexander Exline
Asa Bourrie
Catrice Ezekiel
Farah Bouyacoub
Stanley Fahey
Anthony Bova
Misty Faircloth
Cassandra Bove
Brandon Falcone
Christopher Bowen
MacKenzie Faldyn
Nicole Bowen
Brittney Falkenberg
Riley Bowen
Connor Fallon
Ashley Bowers
Noah Fandel
Kevin Bowers
Meghan Fantasia
Colin Bowkett
Ali Faraj
Dorothy Bowman
Brandon Farmer
Kelly Bowman
Janelle Farrell
Michelle Bowman
Timothy Farrell
Shawnee Bowman
Joseph Farruggio
Cathy Bown
Erin Faso
James Bown
Ashley Faubert
Shana Box
Thomas Faulding
Andrew Boyance
Tiffany Faulhefer
Sarah Boyce
Jessica Faulkner
Brianna Boyd
Ciara Fay
Erin Boyd
Tina Featherston
Kristen Boyd
Joseph Feckley
Leigha Boyd
Ryan Feeney
Valerie Boyd
Caileb Feik
Rosalee Boyden
Amanda Feltner
Aaron Boyer
Emily Fendrich
Jaimie Boyle
Gracie Feraios
William Boyles
Catherine Ferland
Sheila Brace
Danilo Fernandez
Lisa Bracy
Wesley Fernandez-Heredia
James Bradberry
Nicholas Ferraro
Patricia Braddy
Mark Ferreira
Courtney Braden
Cory Fessler
Jennifer Bradford
Winfield Field
Joseph Bradford
Amber Fields
Megan Bradford
Christy Figaro
Courtney Bradish
Michael Figart
Jeremy Bradley
Annelise Fillion
Stephen Bradley
Angela Filorio
Brittny Bradshaw
Elizabeth Fina
Katie Bradshaw
Brandy Finello
Fritzy Brady
Katie Fink
Bolton Braidfoot
Amber Fiore
Molly Brainard
Michelle Fiore
Allira Branch
Hayley Fisher
Krystal Branco
Ariana Fitzemeyer
Madison Brand
Jenna Fitzgerald
Erin Brandenburg
Page Flagg
Megan Brandt
Ryan Flaherty
Maurice Brantley
Tiffany Flaherty
Sherell Brantley
Matthew Flannery
Andrew Brashers
Eli Fletcher
Danyelle Brasley
Joshua Fletcher
Amanda Braswell
Krysten Fletcher
Julia Brau
Amanda Flora
Emilie Bray
Marie Flora
Madison Brayton
Jessica Flores
Timothy Breach
Mayra Flores
Jessica Breau
Vanessa Flores
Leah Breaux
Glenda Flowers
Elizabeth Breckenridge
Ryan Flynn
Kayla Breden
Kyle Foley
Brooklyn Breeden
Rebekah Folsom
Jacob Breen
Glenn Fonville-Haynes
Dayera Brekke
Levi Ford
Sadie Brende
Viktorya Ford
Anthony Brenize
Wykeybia Ford
Abigail Brennan
Sarah Forsthoff
Matthew Brennan
Tanya Forward
Robert Brennan
Kathleen Foster
Cassandra Brewer
Amber Fournier
Diane Brewer
Tangela Foutz
Jonathon Brewer
Steven Fowler
Rhonda Brewster
Marie Fraas
Amy Brian
Maria Francisco
Danielle Bricker
Michael Franco
Nicole Bride
Hailey Francoeur
Savitri Bridgenauth
Cassandra Franklin
Jeremy Bridges
Erica Franks
Raquel Bridges
Sophia Franzese
Emily Brien
Melissa Fredericks
Christopher Briere
Rebecca Frick
Jenna Brill
William Fridrich
Linda Brill
Robyn Froistad
Jason Brimm
Gene Frolov
Ashley Brindamour
Donald Frost
Nicole Brinkman
Jacob Frost
Derrick Brinksneader
Jason Frost
John Brislin
Savannah Fuentes
Joseph Britto
Stephanie Fuentes
Jason Britton
Dylan Fuller
Liam Britton
Lia Funicella
Michaela Broadribb
Aaron Furrh
Brendan Brock
Meggy Gabadadze
Kristie Brock
Emily Gabriel
Tera Brockway
Lucy Gaddy
Skylar Brodersen
Troy Gaddy
Thomas Brodhead
Dawn Gagnon
Katarzyna Brodowska
Sara Gagnon
Amber Broer
Robert Gaiennie
John Brome
April Gaisford
Stephanie Bromley
Michelle Galat
Jessica Bronco
Jose Galban
Nicholas Brondsema
Daniel Gallegos
Adam Bronson
Katie Galvan
Heather Brooker
Kristi Galvin
Kellie Brooker
Jordan Gambale
Joseph Brooking
Jeremy Gambino
Lauren Brooking
Eric Garcia
Brittany Brooks
Keyshumie Garcia
Elizabeth Brooks
Lieza Garcia
Tonya Brooks
Brandon Gardner
Sean Brough
Teanna Garibaldi
Teeya Brow
James Garner
Melissa Brower
Adam Gartelman
Adrienne Brown
Taylor Garti
Aimee Brown
Victor Garza
Amanda Brown
Audrey Gates
Amber Brown
Brittany Gates
Andrea Brown
Kendra Gates
Brandon Brown
Scott Gates
Brittany Brown
Brianna Gaudett
Brittany Brown
Gatien Gaujac
Cameron Brown
Hannah Gaunt
Cory Brown
Douglas Gavelek
Dana Brown
Fikret Gazioglu
Daniel Brown
Brianna Geddings
Debra Brown
Daniel Geiger
Faris Brown
Carole Gelinas
Hanna Brown
Akida George
Jacob Brown
Ivy Gephart
John Brown
Kaileigh Geraghty
Jordan Brown
Christopher Gerardi
Joshua Brown
Samantha Gerhardt
Justine Brown
Nicole Gersonia
Katelyn Brown
Dominique Getchell
Keianya Brown
Rawad Ghanem
Kelli Brown
Allan Gibbons
Kiana Brown
Chimere Gibbs
Kyle Brown
Giselle Gibson
Latifa Brown
Larissa Giessinger
Laura Brown
Zohra Gilani
Lisa Brown
Heidi Gilbert
Marie Brown
Erika Giles
Mary Brown
James Giles
Racheal Brown
Elizabeth Gilkinson
Raven Brown
Dillon Gill
Rickey Brown
Melody Gillam
Shemetria Brown
Douglas Gillard
Steven Brown
Courtney Gilliard
Tramella Brown
Luke Gilman
Travis Brown
Ryan Gilmore
Xavier Brown
Kyle Gilroy
Jennifer Browne
Barbara Giordano
Katelyn Brownfield
Emma Givens
William Brownfield
Andrea Glenn
Alyssa Browning
Jessica Glorioso
Zachary Browning
Stephanie Glover
Jaime Brozusky
Alexandria Glynn
Brianna Brubaker
William Glynn
Corrinne Brubaker
John Goglia
David Bruce
Douglas Goguen
Hunter Bruce
Ashley Goley
Stephen Bruce
Terrence Gomes
Lauren Bruch
Vanessa Gomez
Alyse Bruneau
Maggie Gonzales
Katelyn Brunelle
Clinton Gonzalez
Katelynn Brunelle
Laurentino Gonzalez
Beth Bruno
Michael Gonzalez
Eric Bruno
Jorge Gonzalez Vallejo
Damaris Brusby
James Gooch
Nathanael Brusletten
Spencer Good
Dean Brust
Brian Goodall
Kariah Brust
Fanta Goodloe
Miles Bryan
Malcolm Goodman
Brandon Bryant
Airika Goodrich
Dylan Bryant
Lauren Goodstein
Laramie Bryant
Christina Gordon
Parker Bryant
Erica Gordon
Erin Buchanan
Lindsey Gordon
Daniela Bucholtz
Kristen Gore
Kathryn Buciak
Hunter Gotshall
Brian Buck
Kristin Gottenbos
Trinity Buck
Brandon Goudreau
Brendan Buckley
Victoria Goudreau
Howard Buckwold
Armani Gould
Katherine Budd
Gianna Grafton
Patrick Budde
Kelli Graham
Francesca Budesa
Lydia Graham
Alexander Budge
Constance Graham-Kedzier

ski

Melissa Budinger
Jordan Grainey
Holly Budvarson
Barbara Grant
Ben Justin Buenavista
Shelby Grant
Matthew Buendia
Irene Grasse
Jeffrey Buffington
Dalton Graves
Melanie Bugliari
Shaquille Gravesande
Clinton Buhle
Colin Grebloski
Chadwick Buist
Austin Green
Daniel Bulanowski
Breanna Green
Pamela Bullock
Lakeyah Green
Sheila Bundick
Rhea Green
Brianna Bundzinski
Derek Greene
Jeremy Bunnell
Sylvan Greene
Melissa Bunz
Tiffany Greene
Lauren Burczyk
Kerensa Greenley
Aaron Burden
Jacob Gregory
Jacob Burdette
Meenu Grewal
Andy Burdge
Stacia Grier
Trevor Burdine
Benjamin Griffin
Ashley Bures
James Griffin
Crystal Burgess
Colby Griffon
Jennifer Burgio
Jennifer Grigorenko
Denise Burgos
Shayna Grisham
Matthew Burgoyne
Stephen Griswold
Hannah Burke
Alyssa Groen
Jenny Burke
Kayla Groft
Robert Burke
Kaitlin Groover
Thomas Burke
Jennifer Grose
Judith Burkholder
Nathan Grote
Pepper Burkholder
Meridith Grover
Kelly Burne
Desiree Groves
Taylor Burnell
Stefan Grumazescu
Ryan Burns
Victor Gueits
Sean Burns
Randy Guenther
Stephanie Burns
Isabella Guevara Forgues
Zacchery Burns
Mazandrea Guiam
Emily Burrill
Dustry Gunderson
Leah Burrow
Hope Guptill
Miriam Burrow
Alka Gurung
Aaron Burrows
Janessa Gurung
Jamie- Lee Burrows
Alicia Gusse
Sara Burt
Travis Guthrie
Jonathan Burton
Carlos Guzman
Brandon Burtts
Dionicio Guzman
Gayle Busby
Brittany Haddix
Alex Bush
Phillip Hageman
Corey Bush
Katie Hagen
Jennifer Bush
Josie Hajdysz
Ricky Bush
Kelly Hale
Robert Bush
Casey Haley
Xavier Bush - Winston
Catherine Hall
Adam Buskey
Charles Hall
Victor Buskirk
Gary Hall
Evangelina Bustamante
Jaleesha Hall
Jessica Bustos
Shelby Hall
Logan Buswell
Victoria Hall
Elizabeth Butch
Brittany Halota
Kerri Butch
Griffin Hamel
Sheena Buteau
Samantha Hamilton
Ashley Butler
William Hamlin
Chantal Butler
Carrie Hammen
Chyenne Butler
Cassie Hammer
Jacob Butler
Anthony Hammond
Shane Butler
Justin Hammond
Brittany Butterworth
Kelsie Hampshire
David Button
Parrish Hamrick
Ashley Buzard
Jeremy Handman
Andrew Bydlon
Mitchell Handt
Karen Byers
Thomas Hanifan
Michael Byk
Nicholas Hanna
Abigail Byrd
Samuel Hannafin
Sigfridur Byrd
Heather Hansen
Lindsay Byrne
Melissa Hanson
Alvin Caal
Erica Haradon
Alexander Caban
Kevin Hardy
Timothy Caban
Korey Hardy
Roderick Cabil
Thomas Hark
Mary Cabral
Maggie Harmon
Timothy Cabral
Trevor Harnsberger
Frank Cacioppo
Katherine Harp
Charles Cady
Chanel Harrington
Heather Caetano
Sheila Harrington
Alexandra Cafarella
Amanda Harris
Geoffery Cahill
Ashley Harris
Cassandra Cain
Cody Harris
Maureen Cain
David Harris
Megan Cain
Mark Harris
Christopher Cairns
Sheila Harris
Tracey Cake
Keri Harrison
Michael Calabrese
Krystal Harrison
Max Calamari
Simon Hart
Ryan Calciano
Mariah Hartman
Alan Calcluth
Nikole Hartmann
Johnathan Calderone
David Harvey
Vanity Caldwell
Taylor Harvey
Christopher Calhoun
Dante Harwood-Ponzini
Helen Calhoun
Brittany Hassebroek
Sean Calhoun
Jessica Hathaway
Andrea Cali
Sarah Hattaway
Ariel Call
Samuel Haug
Emily Callahan
Bethany Hautaniemi
Kelsey Callear
Meghan Haverty
Katherine Callery
Katrina Hawes
Megan Callicoat
Corey Hawkins
Leda Calma
Chelsea Hawley
Ann Calvagna
Russell Hawley
Desiree Calvillo
Jonathan Haworth
Caeland Calvin
Nichole Hayes
Israel Camacho
Sabrina Hayes
Philip Camacho
Terry Hayes
Melanie Camden
Denise Hayles
Amanda Camerano
Brandon Hayman
Kelsey Cameron
Damian Haynes
Stephen Cameron
Kasey Haywald
Meisha Camm
Joshua Hayward
Amanda Cammilleri
Elizabeth Heath
Andrew Cammilleri
Ryan Heath
Emily Campagna
Joseph Heck
Dominic Campagnone
Tatiana Hecox
Jeffrey Campanozzi
Keith Heffington
Bobbie Campbell
Daniel Helton
Charles Campbell
Patrick Hemenway
Emily Campbell
Krishonna Henderson
Iryna Campbell
Hagen Hendrix
Jason Campbell
Kathleen Henry
Justin Campbell
Renee Henry
Katheryn Campbell
Tiera Herbert
Kristina Campbell
Becky Hernandez
Michael Campbell
Brayan Hernandez
Michael Campbell
Juan Hernandez
Robert Campbell
Michael Hernandez-Gabrick
Robin Campbell
Fancisco Hernandez Ramos
Sabrina Campbell
Christopher Herndon
Tabatha Campbell
Tina Herrick
William Campbell
Andrea Herrmann
Crisley Campos
Jacob Herron
Debora Campos
Marissa Hershock
Jennifer Canady-Lauritsen
Joanna Herting
Kayla Canavan
Katrina Hessell
Morgan Canavera
Edward Hieber
Corey Canfield
Michael Hilderbrand
Brian Canham
Alexis Hill
Lee Cannard
Shelly Hill
Lauren Cannizzaro
Stuart Hill
Kellie Canright
Tracy Hill
Erika Cantarella
Travis Hill
Matthew Cantrell
Valerie Hill
Carmie Cantu
Nickolaus Hillman
Sandra Cantu
La Donna Hines
Hong Cao
Joshua Hirschfeld
Maison Capelle
Siena Hoaglund
Jaymie Caponigro
Kimberely Hodge
Christine Cappell
Kim Hodges
Christian Capps
Chelsea Hodgkinson
Christie Capps
Barbie Hoffarth
Alyssa Caprio
Daniel Hoffman
Jasmine Caradine
Lisa Hoffman
Gene Caraker
Ramon Hofmann
Rachel Caraway
Kelly Hogan
Cleveland Carbon
Mary-Grace Hogan
John Carbone
Jessica Hogle
Josephine Carbonell
Samantha Holland
Ronald Card
Joseph Holleman
Gabriela Cardenas
Erica Hollingsworth
Rachel Cardenas
Nichole Hollis
Kimberly Carder
Lisa Holloway
Andrew Cardin
Hunter Holmberg
Rodrigo Cardoso de Lima
Elizabeth Holmes
Rebecca Carenzo
Taryn Holmes
Amberlynn Carey
Madison Holt
Francis Carey
Michael Holt
Kevin Carey
Matthew Holterhoff
Lindsey Carkeek
Samantha Holzendorf
Lindsay Carl
Julie Hom
Racheal Carles
Evin Hoots
Ashleigh Carlisle
Summer Hope
Bobbi Jo Carlson
Charles Hopkins
Chelsea Carlson
Jordan Hopkins
Dana Carlson
Kristi Hopkins
Justin Carlson
Mercedes Horn
Nathaniel Carlson
Alisa Horner
Ryne Carlson
Brooke Horniak
Greta Carlsson
John Hornibrook
Tia Carmichael
Brett Horton
Kerry Carmody
Karen Horton
Hannah Carney
Katie Hoskins
Killian Carney
Nicole Hovan
Sydney Carney
Christopher Howard
Danielle Caron
Julia Howard
Caitlin Carpenter
Caitlyn Howarth
Grant Carpenter
Taylor Howarth
Mason Carpenter
Samantha Howie
Philip Carr
Hsing Ping Hsu
Samantha Carr
Kimberley Hubanks
Frankie Carrasco
Mallory Huckabone
Jared Carreiro
Shannon Hudson
Tiffany Carriere
Zachary Hudson
Kyle Carrillo
Heather Huffman
Raul Carrillo
Alanna Hughes
Raymond Carrillo
Amanda Hughes
Jephelin Carrillos
Kylie Hughes
Brittney Carroll
Lisa Hughes
Christopher Carroll
Jewel Hummerich
Constance Carroll
Erin Hunt
Emily Carroll
Jacob Hunt
Sarah Carroll
Johnny Hunt
Katalin Carrow
Alicia Hunter
Peter Carrozza
Cinmayi Hunter
Carl Carson
Carlie Hurd
Mary Cartagena
Paige Hutchins
Hailee Carter
Miriam Huther
Holly Carter
Molly Hutton
Janisha Carter
Paige Hyatt
Mary Carter
Chanda Hynes-Sanchez
Meaghan Carter
Cherylyn Hysick
Sha'kedra Carter
Cindy Ibarra
Susie Carter
Kafisa Ibrahim
Thomas Carter
Roxana Ighrayeb
Timothy Carter
MaKenna Iller
Dante Cartolano
Cailla Impelidodayoan
Mathew Cartwright
Maura Intonti
Gabrielle Caruthers
Katerina Ioakimidis
Stacie Casabian
Melinda Ioane
Jennipher Casado
Osue Iron Cloud
Anna Casagrande
Devin Irons
Dominic Casamassima
Nolan Isabella
Biviana Casanova
Kathrine Ivy
Amanda Case
Stephanie Ivy
Sallymae Casellas
Shaun Iworsky
Aimee Casey
Hadeel Jaber
Savannah Casey
Craig Jackson
Kuerth Cashen
Evan Jackson
Daianera Cashman
Hailey Jackson
Anthony Casian
Jerolin Jackson
Luis Casillas
Laura Jackson
Brendan Casper
Randy Jackson
Jeremy Cassady
Salisa Jackson
Samuel Cassady
Tyhesha Jackson
Michael Cassanello
Samantha Jacobbe
Lindsey Cassell
Matthew Jagger
Adrien Castaneda
Christopher James
Mariah Castaneda
Rebecca James
Jeremy Castellano
Toni James
Yesenia Castellanos
Seth Jamison
Lance Castille
Francis Jannuzzi
Alvaro Castillo
Morgan Jaquith
Dorothy Castillo
Denuel Jarba
Fernando Castillo
Hollie Jarboe
Sara Castillo Arias
Luis Jarquin
Priscila Castro
Yasmin Jefferson
Stacey Castro
Nicholas Jehamy
Tenyshia Castro
Julianne Jelley
Carrie Cataldo
Heather Jenista
Brian Cate
Kathryn Jenkins
Chelsea Catino
Robert Jenkins
Kimberly Cato
Tasha Jenkins
Jamie Caudill
Justin Jennings
Amber Caudle
James Jephcote
April Caulder
Saaliha Jerez
Richelle Causey
Gabriel Jerry
Kaylee Cavagnaro
Ashlynne Jessee
Tara Cavalluzzi
Crystal Jette
James Cavanaugh
Sandra Jimenez
Joanne Cavanaugh
Samantha Jobin
Kelly Cavanaugh
Tianna Joel
Patrick Cavanaugh
Breanna John
Christina Cavicchi
Andrea Johnson
Kathryn Cavins
Brooke Johnson
Thomas Cawley
Casey Johnson
Kayla Cazares
Holly Johnson
Domenica Cazzola
Jordyn Johnson
Angela Celley
Melanie Johnson
Jennifer Cerbone
Scott Johnson
Lauren Cerett
Michael Johnston
Emmy Cerra
Alania Jones
Monte Cesal
Amber Jones
Marci Ceste
Brandon Jones
Lesvia Chacon
Hilary Jones
Gabrielle Chadee
Ian Jones
Xiufang Chai
Jadeane Marie Jones
Caitlyn Chain
Jeannette Jones
Amy Chaisson
Jerica Jones
Karah Chaisson
Jyneshia Jones
Ariana Chalifour
Meleeke Jones
Tyler Chalifour
Owen Jones
Ian Chamberlain
Raihana Jones
Jessica Chamberlain
Tishana Jones
Spencer Chamberlain
Annabeth Jordan
Heather Chambers
Precious Jordan
Krystal Chambers
Taylor Jordan
Angela Champlain
Shannon Joyce
Ryan Champlin
Erika Judson
Alexis Chandler
Brian Jylkka
Tia Chandler
Ferdinand Kabore
Rejinald Chandra
Whitney Kahanek
Danelle Chandra-Sekhar
Suzanne Kaiser
Amy Chaney
Nicholas Kalioras
Hannah Chaney
Katherine Kamm
Travis Chaney
Michael Kane
Brandy Chanthapho
Kayla Kanzelmeyer
Betsabe Chapa
Abdi Kaourah
Brielle Chapman
Joshua Karim
Emma Chapman
Kelley Karpinski
Jennifer Chapman
Kennedy Kastle
Jessica Chapman
Jennifer Kaupp
Joseph Chapman
Rachel Keable
Samantha Chapps
Cameron Kearney
Gillian Charbonneau
Aaron Keating
Jalynn Chargualaf
Gregory Kedinger
Christian Charlebois
Morgan Keeling
Elene Charles-Cajoux
Daylan Keenan
Denise Charlot
Taylor Keeton
Kelly Charlot
Rebekkah Kehm
Heather Chartier
Jessica Kellam
Andrew Chase
Keena Keller
Heather Chase
Sara Kelley
Samantha Chase
Christine Kelly
Tonya Chase
Kathryn Kelly
Ryan Chasse
Philip Kelly
Amanda Chastain
Ryan Kelly
Bhavdip Chauhan
Dexter Kendall
Ashlie Chavez
Christopher Kennedy
Maria Chavez
Shannon Kennedy-Rios
Katie Cheek
Jonah Kenyon
Linda Cheeseboro
Melissa Kerekes
Jennifer Cheever
Virginia Kern
William Chelini
Brandon Kerns
Mellisa Chen
Mark Kersting
Rebekah Chenel
Lanika Ketchum
David Cheney
Johnathan Keyes
Lindsay Cheney
Angela Keyser
Peter Chenier
Marley Kezerian
Aharon Chesler
Rabia Khan
Nathan Chevalier
Ashwina Khapre
Jacqueline Chiappetta
Abdullah Khawandanah
Hannah Chick
Wendy Kidd
Amrishi Chicooree
Hannah Kierstead
Elif Chiftchi
Scottie Kilgore
Donal Childers
Kristina Killingsworth
Nathaniel Childers
Quinn Kimball
Heather Childress
Sarah Kimberlin
Paul Childs
Michaelina Kindle
Melinda Chilson
David King
Samantha Chiodi
Dawn King
Melissa Chiriboga
Erin King
Tamesha Chisholm
Jessica King
Kayla Chism
Shannon Kinsley
Ashli Chisolm
Samantha Klink
Kaushik Chitrapu
Alicia Kloss
Amanda Chmielowski
Austin Knight
Tenzin Choekyi
Charles Knight
Lisa Choeun
Katherine Knight
Christopher Choi
Sherrie Knop
Siriphone Chounlamany
Curtis Knudsen
Mary Grace Chow
Myung Seok Ko
Katie Chrisco
James Koger
Carl Christensen
Raymond Kong
Emily Christian
Jeremy Kopp
Emily Christian
McKenna Kopp
Jonathan Christian
Eric Kostandin
Joseph Christian
Alyciea Kotnour
Angelica Christiansen
Rebecca Kovalcin
Charmian Christopherson
Caitlyn Kraft
Eric Christopherson
Kyle Kramer
Christine Chuang
Katherine Kratz
Angela Chubb
Melissa Kreps
Rebecca Chumley
Allison Kronk
Carrie Chupp
Krystal Kulle
Amy Church
Marissa Kulz
John Church
Chelsea Kupgisch
Sean Churchill
Wendel Kurz
Marysa Cianfrocca
Michael Kushner
Christina Ciani-Paradise
Michael La Rocca
Veronica Cimilluca
Jasmine Laakko
Amy Cinquegrana
Lionel Laborde
Kristi Cirone
Tiffany Lachance
Oumar Cisse
Elise Lacourse
Joseph Civitarese
Kevin LaCroix
Mary Claffey
Jeffery Lafountain
Nichole Clair
Keanae Lagunero
Kelsey Clare
Melanie Laird
Amanda Clark
Hye Lam
Amy Clark
Sean Lam
Bonnie Clark
Allison Lamanna
Charles Clark
Michael Lambert
Corey Clark
Jesse Lancaster
Courteney Clark
Timothy Lancaster
Dana Clark
Joshua Land
Jason Clark
Katelyn Landis
Jeremy Clark
Kathleen Landry
Kristal Clark
Mason Lane
Krystal Clark
Stephanie Lane
Markiesha Clark
Kristie Lang
Megan Clark
Jennifer Langdon
Nicole Clark
Shuntea Langley
Sarah Clark
Linda Lanier
Tayamka Clark
Kaylee Laquay
Laramie Clark Booth
Taylor Largent
Allison Clarke
Kimberly Larkin
Kaeleigh Clarke
Tianna Larsen
Victoria Clarke
Robert Lauzier
Yessyca Clarke
Kelly Lavertu
Gabrielle Clauer
Sydney Law
Madison Clausen
Benjamin Lawrence
Curtis Clawson
Shirley Lawrence
Ramsey Clayter
Kristofer Lawson
Erika Clayton
Danielle Layman
Jaime Cleary
Stephanie Layton
Trista Cleary
Penny Leavesley
Cassandra Cleaves
Shane Leboon
Alyson Clement
Amanda Lebron
Michelle Clement
Taylor Leclerc
Antonio Clemente
Sarah Ledet
Cherilyn Clements
Amy Lee
Kadie Clements
Derek Lee
Meredyth Clements
Rebecca Lee
Maurice Clemmons
Kelsey Lee-Donnelly
Jennifer Clemons
Stephanie Lefavour
Carl Cleveland
Ryan Lefebvre
Tammy Cleveland
Justin Legere
Carol Cliff
Katrina Leggett
Andrew Cliffe
Jaime Legrand
Michael Clifton
Shelby Legue
Jennifer Cline
Michael Leitao
Kacee Cline
Stephanie Lemasters
Magdala Clissaint
Elizabeth Lemieux
Alyssa Clogston
Cassandra Lemmon
Barron Clogston
Johna Lemoine
Cailey Clogston
Deisi Lemus
Jessica Clough
Charles Leno
Allen Clouse
Tyvon Leno
Zachary Clouse
Romeo Levari
Ron Cloutier
Rachel Levivier
Aimee Coakley
Andrea Lewis
Sebastian Coar
Caitlin Lewis
Brigan Coard
Christopher Lewis
Ashley Cobb
Gloria Lewis
Kassey Cobb
Rachel Lewis
Kenneth Cobb
Shante Lewis
Megan Cobb
Tiffany Lewis
Elaysha Cobbs
Michele Lewis-Bellamy
Lauren Cochran
Brady L'Heureux
Meagan Cochran
Samantha Libby
Victoria Cochran
Brittany Liberto
Shema Cochrane
Brian Liebelt
Seth Cockfield
John Lien
Andrea Coelho
Brenna Lilly
Mark Coelho
Catarina Lima
Breana Coffey
Ideli Lima
Joanne Coffey
Sarah Linder
Kelsey Coffey
Cora Lipka
Hannah Cohen
Shalisa Lippe
Sydney Cohen
Taylor Lipsy
Terra Cohn
Courtney Little
Marsha Coker
Kaysey Little
Margaret Colburn
Charles Littleton
Christopher Colby
Consolacion Lizama
Jennifer Colby
Montana-Mae Lloyd
Ryan Colby
Sherkita Lockhart
Douglas Cole
Christina Loi
Logan Cole
Joseph Lombardi
Ruby Cole
Nicole Lombardi
Ryan Cole
Emma Long
Timothy Cole
Kelsey Long
Christopher Coleman
Maria Long
Donna Coleman
Krista Longden
Eamon Coleman
Selena Longoria
Jennifer Coleman
Noah Loomis
Grace Colepaugh
Amber Lopes
Vera Coley
Samantha Lopes
Carla Colley
Joan Lopez
Darian Collier
Mario Lopez
Elyse Collins
Alison LoPilato
Erin Collins
Jose Lora
Joshua Collins
Wilbert Lorenzo
Kelli Collins
Jennifer Loud
Kelly Ann Collins
James Louis
Tabitha Collins
Rebecca Lucas
Tara Collins
Zachary Lucas
Kathleen Colombaro
Christopher Luckenbill
Sandra Colombo
Debra Luckett
Martine Colon
Joshua Luikart
Richard Colosky
Eric Lunnin
Brendan Colson
Amanda Lussier
Rose Colvin
Bailey Lustig
Starr Colvin
Ryan Lustig
Alexandra Comeau
Brandon Lustik
Jennifer Comeaux
Kaitlyn Lutinski
Katelyn Comire
Christyannatasja Lykes
Timothy Companion
Jacqueline Lyle
Lisa Comsia
Olivia Lyman
Daniel Comstock
Courtney Lyon
Jennifer Comstock
Sarah Lyon
Brian Conant
Lauren MacDonald
Brianna Conaway
Michael Macera
Zachary Conaway
Stephanie MacIsaac
Abby Condon
Eric Mack
Alycia Cone
Barbara MacKarevitz
Brandon Confair
Kyle MacKay
Lindsey Conley
Robert MacLaren
Timothy Conlin
Cassandra MacLeod
Viktoriya Connally
Mitchell MacNeill
Lisa Connaughton
Christie Madigan
Gary Connell
Nicholas Madrid
Sean Connell
Jason Magri
Bradley Conner
Aya Mahgoub
Elizabeth Conner
Aisha Mahmud
Kassidy Connolly
Carolyn Mahoney
Kylee Connolly
Chelsey Mahoney
Griffin Connors
Samantha Maione
Madison Connors
Emily Major
Lisa Consbruck
Amanda Maloney
Anthony Consiglio
Ryan Mangino
Paul Conticchio
Trevor Manibusan
Daniel Contrades
Lisa Manning
Nicole Contreras
Lori Marasco
Melissa Contrevo
Anthony Marcella
Emmeline Conway
Ronald Marchetti
Shannon Conway
Amanda Marcum
Jessica Coogan
Alaina Marino
Amanda Cook
Robin Markel
Amanda Cook
Savannah Marlett
Caitlin Cook
Stephen Marsella
Cassie Cook
Newton Marsenat
Haley Cook
Kirsten Marsh
Kelly Cook
Alec Marshall
Kortni Cook
Jessica Marshall
Kourtney Cook
Ashley Martin
Nigel Cook
Carolyn Martin
Sara Cook
Cory Martin
Savannah Cook
Darin Martin
Seth Cook
Maria Martin
Shellene Cook
Carlota Martin Perez
Tiffani Cook
James Martinek
Cameron Cooke
Breea Martinez
Brandon Cookson
Megan Martinez
Justin Coolidge
Raymond Martinez
Ariel Cooper
Patricia Martini
Chandler Cooper
Sarah Martino
Darleata Cooper
Talita Martins
Deandra Cooper
Hailey Martlock
Elizabeth Cooper
Rebecca Martone
Leroy Cooper
Kurt Marvel
Megan Cooper
Joseph Mascia
Monique Cooper
Victoria Massaro
Morgan Cooper
Lindsey Massey
Michael Coots
Christian Matabalan
Kari Copeland
Tracy Matava
Shannon Copeland
James Mathenia
Teneisha Copeland
Alexander Mattson
Stephen Copp
Melanie Matusiak
Meghan Coppinger
Regina Maunakea
Jose Coral
Sabrina May
John Corbett
Allison Mazanka
Nicholas Corbett
Samantha Mazzei
Nicholas Corbin
Margaret Mbuthia
Estela Cordeiro
Kevin McAfee
Joshua Corder
Jessica McBride
Natasha Corder
Colleen McCabe
Angel Cordero
Marcus McCain
Elizabeth Corkery
Madeleine McCallum
Christopher Corleto
Teresa McCandless
Sebethany Corley
Carissa McCann
Christopher Corliss
Christopher McCarthy
Dara Cormany
Richard McClanahan
Tammy Cornachia
Zachary McClelland
Daniel Cornell
Kimberly McCline
Colby Cornwell
Rebecca McCloy
Jason Cornwell
Katelyn McClung
Paola Corrales
Darren McCoy
Elva Correa
Jacob McCoy
Kylie Correia
William McCoy
Yarisa Correia
Jahuie McCrary
Deana Corriere
Krystal McCray
Tyler Corriveau
Shavonda McCray
Robert Corso
James Joseph McCullough
Alexandra Cortes
Vivian McCullough-William

s

Angel Cortes
Jennifer McCumiskey
Alfonso Cortez
David McCune
Teresa Cosentino
Ashley McDaniel
Cynthia Cosner
LaTanya McDaniels
Lorie Cospelich
Elizabeth McDarby
Naomi Cossack
Jamie McDermott
Angela Costa
Ke-Ona McDonald
Courtney Costa
Skasha McDonald
Marc Costa
Jenna McDonough
Anastasia Costa Goggins
Cody McFarland
Amanda Costales
Rachel McGhee
Christina Costanzo
Melissa McGowan
Heather Coston
Kevin McGrady
Matthew Cota
Samantha McGrath
Daniel Cote
Shelby McGuinness
Kenneth Cote
Megan McHale
Kristal Cote
Michael McHale
Troy Cote-Ward
John McInerney
Brittney Cotrona
Alexander McIntosh
Courtney Cottage
Hannah McKelvey
Cailey Cotter
Logan McKenzie
Katelyn Cotter
James McKinney
Timothy Cotterell
Amber McKnight
Joshua Cottrell
Brooke McKnight
Ebony Couch
Marisa McLaughlin
Timothy Couch
Jessica McLean
Brianna Coughlin
Marissa McLean
Brittney Coughlin
Haylee McMahon
Sean Coughlin
Douglas McMann
Jason Couillard
Andrew McMillan
Sam Counterman
Yesenia McMillon
Crysta Counts
Ryan McNally
James Courcelle
Colin McNulty
Scott Courchaine
Jodi McRae
Jason Courneen
Cody Mead
Tori Courtney
Cesar Medina
Madison Covino
Jose Medina
Marissa Cowart
Shakira Medlock
Lela Cowles
MacKenzie Meeks
Mary Cowles
Kelly Melanson
Britney Cowling
Robert Melton
Brandon Cox
Jasmine Menard
Christopher Cox
Michael Mendelsohn
Edward Cox
Lourdes Mendez
Jacob Cox
Alan Mendonca
Jaime Cox
Amanda Menefee
Nathan Cox
Amberly Mentz
Tyler Cox
Samantha Menzie
Daniel Coy
Meagan Mercier-Stephens

on

Daniel Cozart
Qusai Merdad
Shane Crabtree
Daniel Merritt
Deja Craig
Johnathan Merry-Carreiro
Seth Crain
Stephanie Messick
Natalie Cramar
Matthew Messier
Leigha Cramer
Emilie Methot
Daphinie Cramsie
Joshua Meyer
Jennifer Crane
Georgiy Mezheritskiy
Julia Crane
Ghalia Mhaid
Jason Crask
Amanda Michael
Ashton Cravatta
Samuel Michaud
Chandra Crawford
Jacob Michel
Douglas Crawford
Brian Mickalay
Lemont Crawford
Joseph Mignone
Robin Crawford
Allison Miller
Trevor Crawford
Ashley Miller
Mary Crawley
Christopher Miller
Katherine Creager
Colleen Miller
Tami Creamer
Gabrielle Miller
Alan Creson
John Miller
Megan Crews
Joshua Miller
Tejan Crichton
Justice Miller
Christina Crider
Khynisha Miller
Alicia Cridge
Krista Miller
Bryan Crigger
Ryan Miller
Carrie Crim
Joshua Mills
Caitlin Criner
Racheal Mills
Benjamin Cripe
Jacob Minassian
Kurt Criscione
Jose Minaya
Samantha Crise
Kristen Mini
Allison Crisp
Erica Minks
Tessa Criste
Michael Minnichbach
Jarrod Cristina
Aaron Minshall
Jessica Criswell
Samantha Mirabella
Samantha Crocker
Victor Miranda Vazquez
Kenneth Cromes
Douglas Mitchell
Andrew Crook
Vatrice Mobley
Stephanie Crook
William Mock
Cody Cropper
Laura Moder
Diana Crosby
Natasha Molina
Cindi Crosier
Celeste Molle
Amy Cross
Brianne Monahan
Jonathan Cross
Judith Monroe
Kelly Cross
Jennifer Montano
Macey Cross
Hannah Montiel
Eric Crossen
Neil Moody
Krystle Crossman
Henry Moon
Brittany Croston
Jessica Mooningham
Ryan Croteau
Aaron Moore
Phillip Crow
Bailey Moore
Danielle Crowe
Evan Moore
Stephanie Crowe
Ineke Moore
Abigail Crowell
Justin Moore
Hannah Crowell
Magan Moore
Renee Crowl
Sasha Moore
Carly Crowley
Sheryll Moore
Cole Crownover
Sydney Moore
Kathleen Crowther
Tera Moore
Autumn Crowthers
Abigael Moorhead
Tasha Croyl
Whitney Mootz
Nicole Crump
Dominique Morales
Paige Crump
Martha Morales
Leah Crumrine
Courtney Moran
Angela Cruz
Marilyn Moran
Ashli Cruz
Ben Morcom
Edwin Cruz
Joshua Morel
Lillian Cruz
Jesella Morell
Lucisbel Cruz-Bermudez
Jordan Moreno
Marco Cuas
San Juana Moreno
Anthony Cubbage
Ashley Morgan
Miguel Cubero
Brooke Morgan
Alyssa Cucinotta
Karen Morgan
Sarah Cudlipp
Philip Morgan
Krista Cuestas
Mary Moriarty
Anthony Culhane
Cassandra Morin
Daniel Cullington
Joseph Morin
Daniela Culotta
Michael Morin
Bruce Cummins
Nicolas Morin
Colin Cunniff
Amanda Morley
Emily Cunningham
Alexandra Morrell
Evin Cunningham
Alesha Morris
Nicole Cunningham
Lindsey Morris
Rachelle Cunningham
Kristin Morrison
Shawn Cunningham
Susan Morrison
Brian Currie
Nathan Morton
Danielle Curry
Sydney Morton
David Curry
Jared Moser
Kerrianne Curry
Steven Mossop
Jacqueline Curtin
Cameron Motley
Kelly Curtis
Jaime Mott
Amanda Curtis-Romero
Lindsay Mousseau
John Curwick
Brandon Moy
Mollie Cushenbery
Brittany Moyer
Nathan Cushman
Colleen Muench
Courtney Cutrer
Jessica Muffoletto
Erin Cydrus
Alexis Mugica
Riley Czajkowski
Khadijah Muhammad
Mark Czerniak
Jacob Mulholland
Ben Da Rosa
John Mullen
Mariana Da Silva Martins V

alle

Abby Muller
Katelyn Dacey
Braden Mullins
Ryan Dacosta
Samuel Mullins
Faridon Dadrass
Angela Muncy
Alissa Daglezt
Matthew Mundell
James Dahill
Ryan Mundon
Amy Dahlberg
Angela Munoz
Natasha Dahlin
Nicholas Munoz
Geoffrey Dahlke
Sean Munoz
Brian Dahlquist
Kaitlyn Munroe
Larry Daigle
Mollie Munroe
Patricia Daigle
Heather Munson
Nathan Dalessio
Zoe Murawski
Alexandra Daley
Carrie Murphy
Steven Daley
Reagan Murphy
Samantha Dalious
Richard Murphy
Brittany Dallas
Emily Murray
Dawn Dallmann
Kyle Murray
Jennifer Dalrymple
Zachary Muse
Erica Dalton
Jessica Musso
Jason Dalton
Melissa Mutchman
Michael Daly
Catherine Myers
Andreas Damaskos
Joanne Myers
Nicholas D'Amato
Matthew Myers
Philip D'Amato
Melissa Myers
Suzanne D'Amato
Teresa Myers
Rebecca Dambach
Jordan Mynahan
Leo Damiron
Waleed Nabt
Blessing Damisa
Caitlin Nadeau
Zachary Damon
Ronnell Nader
Douglas D'Amour
Nicole Nagarwalla
Janice Damron
Audra Nahrebecki
Charlene Daniel
Robbie Nance
Lindsey Daniel
Dustin Napier
Spencer Daniel
Arti Narain
Taylour Daniello
Chase Nash
Amanda Daniels
Tambara Nash
Brian Daniels
Anthony Nasta
Jeffrey Daniels
Brian Nathan
Jeffrey Daniels
Brittany Nation
Kyra Daniels
Christina Natola
Taylor Daniels
Naomi Nau
Matthew Dann
Steven Nault
Keri Dann-Grabiec
Eduardo Navas
Canedra Darby
Jemishia Nazario
Joseph Darling
Zainab Naziri
Camila Dartez
Mary Neal
Lisa Dattilo
Matthew Neal
Richard Dauber
Tobias Neal
Kenneth Daugherty
Shannon Nealon
Bryan Dauphinais
Stuart Neave
Callie Dauphinais
Joey Needler
Esmeralda Davenport
Jamika Needom
Regine Davenport
Jelasa Nelson
James Davey
Keith Nelson
Sandra Daviault
Kristin Nelson
Felicia David
Jeffrey Nelson-Bogan
Ruthie David
Danielle Nemenzo
Jodie Davidson
Jonquil Nerve
Karl Davidson
Luis Neves
Levi Davidson
Tasha Newbert
Nicholas Davidson
Kevin Newbill
Billie Jo Davies
Antoine Newborn
Kirsten Davies
Julie Newcomb
Amanda Davis
Latisha Newell
Bianca Davis
Donetha Newsome
Brenda Davis
Patrick Ngoka
Brianna Davis
Dennis Nguyen
Brooke Davis
Hong Nhung Nguyen
Carl Davis
Juel Niamien
Chelsey Davis
Bridget Nichols
Cindy Davis
Shaneka Nichols
Clarisa Davis
Dale Nickell
Dylan Davis
Suzanne Nielsen
Elizabeth Davis
Alex Nival
Emily Davis
Nicholas Nolen
Heather Davis
Lynce Noncent
Jake Davis
Caitlin Nonemaker
Jennifer Davis
Kenneth Norkus
Jennifer Davis
Adam Norman
Jessica Davis
Joshua Norman
Jonathan Davis
Eileen Norris
Katherine Davis
Nathan Norris
Kelly Davis
Erich Norton
Kristina Davis
Sharon Norton
Latousha Davis
Sumbal Nousheen
Linley Davis
Nicolas Nunes
Nicholas Davis
Angela Nunez
Risha Davis
Anja Nunez
Ryan Davis
Samantha Nygrin
Stefanie Davis
Katelin Oberlander
Stephanie Davis
Meaghan O'Beirne
Denae Dawkins
Lauren O'Brien
Jami Dawson
Liam O'Brien
Christopher Day
Sarah Ocampo
Hartley Day
Matthew O'Connor
Makenzie Day
Taylor Odell
Melissa Day
Angela Odess
Savannah Day
Brittney Oguagha
Zachary Day
Reilly O'Hearn
Jerome Dazzell
Olawale Olarewaju
James De Castro
Daniel O'Leary
Hannah De Jesus
John O'Leary
Micheal De Jesus
Chellsea Oliver
Virginia De Jesus
Sarah Oliver
Juan De la Garza
Michele Olivier
Kerry De la Paz
Mitchell Olsen
Rosa De la Torre
Cady Olson
Coleen De Lanoy
Noelle Olszewski
Carlo De Leon
Kelli O'Malley
Jo De Leon
Brendan O'Neil
Timothy De Long
Brian O'Neill
Raya De Mars
Okutte Onumbu
Jonathan De Mello
Carol Onyeokoro
Bri-Ann De Rooy
Amanda Ord
Alyssa Deal
Gloryvee Ortiz
Pamela Deamelio
Michael Osborne
Brian Dean
Victoria Osenni
Jordaine Dean
Kristan O'Toole
Jordan Dean
Jolene Ouellette
Patricia Dean
Ariel Owens
Perry Dean
Kashana Owens
Courtney Deangelis
Shelby Owings
Barbry Deavers
Marishka Ozmun
Kara Debaene
Mia Pabon
Rachel Debell
Charlotte Pabst
Alonzo DeBerry
Lindsey Pabst
Ryan Debraal
Christine Paeth
Alicia Debruin
Alyssa Painter
Samantha Debrum
Ryan Paist
Rafal Deby
Schyler Palmer
Judy Decambra
Maeghan Palumbo
Nicole Decarlo
Amanda Paolini
Scott Dechant
Jake Paolucci
Allyson Decker
Nicholis Pappas
Christopher Decker
Cyrus Papulis
Megan Decker
Ann Paquin
Victoria Decosta
Lauren Parent
John Decoteau
Kamesha Parham
Stephanie Dedinas
Jason Parisi
Rebecca Deen
Kunyoung Park
Sarah DeForge
Carolyn Parker
Richard Defraine
Christopher Parker
Allison Degan
Kiera Parker
Samantha Degen
James Parriet
Christopher Degirolomo
Elise Parse
Shaun Degueldre
Denyse Pashup
Torie Dehart
Theresa Passmore
Stephani Deiss
Justin Pastor
Susan Deitrich
Drashti Patel
Marsha Deitrick
Jetal Patel
Alfred Dejesus
Shilpan Patel
Patricia Del Pielago
Logan Patenaude
Gisela Del Real
Uma Patidar
Brittney Del Valle
Alexander Patno
Zemirah Delabruere
Melissa Patrick
April Delaney
Eric Patrinos
Israel Delatoba
Kelly Patrizi
Dannica Delauder
Allyson Patterson
Judith Delaugere
Danielle Patterson
Jeffrey Delaughter
Nichole Patterson
Brittany Delcambre
Samantha Patterson
Edward Delcomte
Abigail Paulson
Michelle Deleo
Joseph Payne
Juan Deleon
Alisha Payne-Roberts
Tiffany Deleon
Cody Payson
Jason Delgado
Asmaa Peake
Javier Delgado
Heather Pearcey
Melanie Delgado
Brett Pearson
Robert Delhaye
Cody Pearson
Leah Delisle
Noel Peceu
David Dellanno
Conor Peddle
Joseph Dellolio
Roger Pellicano
James Delmedico
Jamie Pena
Kristen DeLory
Linda Pendley
Hailey Delp
Brianna Penn
Evan DeLuca
Charles Penniman
Celine Demanche
Maria Peralta
Kimberly Demarchia
Erin Percy
Vincenzo DeMarco
Andre Pereira
Becky Demarest
Catia Pereira-Gentile
Marc DeMatteo
Alexander Perez
Jerad Demay
Eric Perez
Rachel Dembek
Lorna Perez
Alyssa Demers
Abigail Perl
Danielle Demers
Scott Perniciaro
Joseph Deming
Jacob Perrone
Makida Demming
Sarah Perrucci
Erik Dempsey
Cole Perry
Shannon Dempsey
Etta Perry
Kimberly Deneve
Lauren Perry
Rachael Dengler
Anandanie Persaud
Faith Denlinger
Larissa Petersen
Daniel Dennington
Lenicia Peterson
Jessica Dennis
Scott Peterson
Marryn Dennis
Tyrique Peterson
Melyssa Dennis
Nicole-Rene Petri
James Dennison
Quynh Pham
Jerrod Denny
Tamela Phelps
Matthew Denove
Lindsey Philippe
Elizabeth Dent
Jessica Phillips
Stephanie DePaolo
Matthew Phillips
Janine Depasquale
Micayla Phillips
Kristen Depatsy
Trenten Phillips
Joshua Depesa
Deanna Phillips-Cardoza
Steven Depreaux
Morgan Pianka
Dan Derima
Laura Pido
Amanda Derosa
Marie Pierrelus
Jodi Derosia
Richard Piland
JennaLee Derr
Alberto J. Pillot
Ashlyn Derrick
Adam Pillsbury
Sarah Derritt
Kerri Pinciaro
Andrew Derry
Mark Pineda
Taylor DeRubeis
Cody Pinkerton
Jacqueline Dery
Marylouise Pino
Emily Desaulniers
Stephanie Pirthipal
Sarah Desaulniers
Michelle Pitts
Olivia Descoteaux
Megan Pizano
Grace Desmarais
Estrella Pizarro
Linda Desmarais
Jaquira Pizarro
Lindsey Desmond
Barbora Pochopova
Cathryn Despins
Noah Pockoski
Francis Despres
Lindsey Poirier
Micheal Desrosiers
Tanner Polak
Joseph Destito
Jennifer Polcyn
Jared Deutsch
William Polson
Kaitlyn Devall
Isabella Pompeo
Siji Devasia
Mindy Pool
Matthew Deveikis
Kristina Poole
Daniel Dever
Angela Portalla
Alicia Devine
Danielle Porter
Ashley Devine
Samuel Porteus
Erika DeVita
Sidney Poteat
Victoria DeVita
Auria Powell
Susan Devoe
Garrett Powell
Amy Devoll
Katherine Powers
Jacqueline Dewald Fair
Rebecca Powers
Kaylee Dewalls
Danielle Pratt
Dathan Deweese
Amber Presa-Smalley
Jeremy Dewell
Joel Prescott
Sarah Deyo
Claressa Price
Kassandra DeYeso
Geri Price
Gurtej Dhaliwal
Noel Pridemore
Adam Diamond
Imani Prince
Andrew Dias
Cody Pritchett
Jenniffer Dias
Nathaniel Procek
Jonathan Diaz
Heather Proctor
Lindsay Dibattista
Matthew Proscia
Michael Dibattista
Meghan Proulx
Elizabeth Dibiaso
Kevin Prunty
James Dice
Natalie Pugliese
Kalynn Dice
Kelsey Pullaro
Amber Diciolla
Jessica Pullins
Jacob Dickerson
Alise Purcell
Allen Dickey
Jacob Purser
Crystle Dickinson
Catherine Pyka
Linda Dickinson
Nora Qattawona
Matthew Dicristina
Alex Quadros
Kara Dicruttalo
Curt Quam
Cassandra Didget
Erin Quave
Cassandra Diehl
Zaiqueta Queen
Timothy Diehl
Elizabeth Quick
Victoria Dietz
Frank Quinones
John DiFrancesco
Lynneah Rabidoux
Christina Digiacoma
Tayla Ragin
Anthony Dijohnson
Nazila Raheb
Kyle Dilick
Terraney Raimey
Zachary Dill
Carolyn Raiser
Jessica Dillard
Charlie Rakes
Donavon Dilling
Caroline Ramirez
Katherine Dillman
Lucas Ramon
Keri Dillman
Sadrac Ramos
Jessica Dillon
Katherine Ramos Fajardo
Jenna Diluigi
Gonzalo Ramos Rodriguez
Dominic Dimambro
Brooklynn Ramsby
Nathan Dimartino
Collin Ramsdell
Corey Dinan
Shanna Ramsey
Micaela Dinan
Deborah Rancourt
Katrina Dinkla
Lisa Randall
Emily Dion
Mary Rannow
Peter Dion
Jennifer Rapoza
Hazel Dionne
Xavier Rashid
Jacob Dionne
Trisha Rasmussen
Leonard Dionne
Alan Ratcliff
Katelyn Diozzi
Kasey Ratliff
Anthony Dipaola
Carrie Ratts
Wathma Dissanayake Mudi

yanselage

Catherine Rauh
Kimberly D'Itri
Marangeliz Ray
Antonetta Ditrocchio
John Raymond
Aaron Dix
Christina Raynor
Scott Dix
Nadine Reading
Chantel Dixon
Courtney Reale
Seth Dixon
Tyler Reardon
Ousmane Djire
Michele Rebollo
Jennifer Do
Francesco Recchia
Tram Doan
Andrea Recto
Andrea Doane
Paige Redman
Crystal Dobbs
Nichole Redmiles
Alexsandra Dobson
Christian Reed
Teresa Dodd
Jake Reed
Jennifer Doehler
Taylor Reed
Anna Dolata
Tonya Reed
Jessica Dolata
Brian Reese
Mary Dole
Karen Reeves
Meredith Dole
Jeremy Reichentahl
Michael Dolinar
Dorland Reid
James Dollar
Jonel Reilly
Brian Dollard
Derek Reimers
Alexis Dolliver
Carrie Reisenauer
Jimmy Dolloff
Kate Reiser
Susan Dombrowski
Donna Reiter
Kimberly Dome
Angela Rendina
Diana Dominguez
Lauri Rendon
Patrick Dominguez
Shelby Rexrode
Shannon Donahue
Danny Reyes
Antino Donaldson
Jennifer Reyes
David Donatelli
Keyla Reyes
Leeana Donbullian
Marlon Reyes
Ariana Donini Rivera
Staci Reyna
Darean Doniz
Latoya Reynolds
Nickie Donlin
Bailey Rhinehart
Ashlynn Donohoo
Sarah Rhoades
Anna Donovan
Alyssa Rhodes
Collen Donovan
Benjamin Rice
Scarlette Donovan
Eric Rice
William Donovan
Jasmine Rice
Emily Doody
Shawn Rice
Jarred Doody
Matthew Richard
Amber Dople
Murphy Richard
Matthew Dorabialski
Osmond Richard
Savannah Doran
Brandon Richards
Briana Dore
Edwin Richards
Thomas Dore
Jaimie Richards
Dustan Dorman
Kristina Richards
Shawn Dorman
Ella Richardson
Tyler Dormer
Jaclyn Richardson
Rachel Dorsey
Jeanne Richardson
Kelly Dos Santos
Matthew Richardson
Lisa Dosher
Ashlyn Rickert
Jason Dosmann
David Rickman
Paulo Dosreis
Amanda Ridenour
Ashley Dossett
Sam Riemer
Mark Doten
Kevin Rienhardt
Keith Dotter
Andrea Rigsby
Billy Doty
Ebonie Riley
Kourtney Doubt
Morgan Riley
Bethany Doucette
Steven Riley
Jenna Doucette
Daniel Rinaldi
Krystal Doucette
Tiffani Ringler
Ashley Dougherty
Camryn Rios
Chase Dougherty
Brittany Risher
Elizabeth Dougherty
Micaela Ristau
Margaret Dougherty
Cristian Rivera
Heather Doughton
Geraldine Rivera
Jerry Douglass
Jennifer Rivera
Crystal Doushgounian
Zulaika Rivera
Sydney Douston
Tammy Rivers
Cynthia Dover
Angelo Rizzi
Mary Dover
Jesse Roach
Edward Dowling
Melissa Roach
Evelena Dowling
Jarett Roan
Lauren Downing
Ara Robbins
Samantha Downing
Shawntell Roberson
Cassidy Downs
Christa Roberts
Katelyn Doyle
Julie Roberts
Nathan Doyno
McKenna Robertson
Angelic Dozier
Portia Robertson
Denise Drake
Amber Robichaud
Brennen Drapeau
Lisa Robichaud
Zander Draper
Alexis Robillard
Emma Drasser
Brenda Robinson
Samantha Drenckhahn
Jacqueline Robinson
Jason Drew
Katherine Robinson
Kristina Drew
Larae Robinson
Dawn Drewel
Paul Robinson
Patricia Drewry
Sylverson Robinson
Michelle Dreyer
Teri Robinson
Amy Driggers
Monica Robles
Timothy Drinkard
Janeidaliz Robles Toro
Jaclyn Driscoll
Malik Rochelle
Joseph Driscoll
Ryan Rochford
Katie Driscoll
Amanda Rodriguez
Michelle Drong
Bernabe Rodriguez
Rebecca Druid
Ernesto Rodriguez
Kelsi Drummer
Frank Rodriguez
Walter Dryden
Gael Rodriguez
Amelia Duane
Reynold Rodriguez
Kaitlyn Dube
Sonia Rodriguez
Matthew Dube
Traci Rodriguez
Melissa Dube
Deanna Rodriquez
Autumn DuBois
Alfonzo Rogers
Renee Dubuc
Blake Rogers
Matthew Ducharme
Shawn Rohrbach
Ronnette Ducksworth
Monisha Rolle
Tanya Dudek
Angela Roller
Trista Due
Allison Rollins
Elan Duensing
Jesse Rollins
Richard Duffie
Leslie Rollison
Sara Duffina
Vanessa Romay
Krystal Duffy
Caryna Romero
Hana Dufrene
Laureano Rosa
Dawn Dugger
Joshua Rosado
Aislinn Duhaime
Linda Ross
Shea Dukas
Nicole Ross
Carol Duke
Joseph Rossi
Tyesha Duke
Nathaniel Rossi
Joseph Dumais
Cameron Rounds
Logan Dumais
Maranda Roush
Mark Dumais
Tashana Rowe
Alicia Dumas
Katie Roy
Alexis Duncan
Shaelyn Roys
Sarah Duncan
Kyle Ruberg
Seth Duncan
Ashley Rubinoff
Jennifer Dunlap
Collette Ruelle
Kimberlyn Dunlap
Bradley Ruis
Jon Dunlop
Krystal Ruisi
Kian Dunn
George Ruiz
Megan Dunn
Armstead Rumble
Nicholas Dunn
Noah Russaw
Patrick Dunn
Brian Russell
Christie Dunsworth
Candid Russell
Kayla Dunton
Gyanna Russell
Rene Dupont
Jeffrey Russell
Jessica Dupra
Regina Russell
Dwayne Duprey
Andrew Rust
Samantha Dupuis
Kierstyn Rust-Belforti
Nicholas Duquette
Kellie Ryan
Samuel Duquette
Michael Saba
Victoria Duquette
Drew Sacoman
Victoria Duran
Tyla Sadusky
Amanda Durand
Susan Saiyiorri
Amber Durbin
David Salanty
Lindsay Durham
Gianna Salas
Sarah Durkin
Stephanie Saldana
Barbara Durnan
Vanessa Salgado
Beth Durnell
Amanda Salvatore
Crystal Durst
Kayla Sanborn
Sheldon Durst
Karina Sanchez
Justin Dutcher
Mariali Sanchez
Braeden Dutile
Erica Sanders
David Dutilley
Shana Sanders
Kelly Dutkiewicz
Viviana Sandoval
Kelly Dutson
Michael Sandridge
Lisa Duval
Norma Santana
Emily Duvall
Cierra Santiago
Elizabeth Dwyer
Margarita Santiago
Sean Dwyer
Brenley Santilli
Heather Dyer
Salina Santone
Rebecca Dyes-Hopping
Deanna Santoro
Wendy Dyjak
Jennifer Santos
Marjorie Dyksinski
Samantha Sarel
Kirstin Dyrness
Katelyn Sargent
Nicholas Dys
Laura Sargent
Daniel Dyson
Taylor Sargent
Erin Dzielski
Brooke Sason
Samuel Eades
Morgan Sasser
April Eady
Kaitlyn Sasseville
Janice Eardley
Glenn Sauers
Christy Earhart
Melissa Saunders
Eric Earl
Alicia Savage
Justine Earl
Brandon Savage
Elizabeth Earley
Sarah Savard
Jordan Early
Jouvoney Savoy
Dawn Easley
Pamela Sawicki
Cara Easter
Aspen Sawyer
Stanley Easter
Tiffani Saylor
Santana Eastman
Jennifer Scaife
Jaimie Eathorne
Nicole Scantlin
Amanda Eaton
Patricia Scarano
Chantae Eaton
Otis Scarver
Mark Eaton
Zachary Schapiro
Brittany Eber
Stephanie Schetter
Jennie Ebesuno
Andrew Schindel
Timothy Eby
James Schlachter
Chiedozie Echegwo
Stephen Schlegelmilch
Donna Eckel
Hayley Schnatter
Kenneth Eckenrode
Jessica Schongar
Jared Ecker
Kayla Schoon
Lucas Eckert
Brooke Schreffler
Taylor Eckert
Graham Schroeder
Adina Edelman
Andrew Schuchman
Lewis Edelman
Alan Schuck
Steven Eder
Cody Schumann
Laquita Ederington
Charles Schwerin
Heather Edgecomb
Corey Scott
Ian Edmonds
Lenore Scott
Sulla Edmonds
Rachel Scott
Brianna Edwards
Reid Scott
Crystal Edwards
Rikki Scott
Danielle Edwards
Stephen Scott
Denise Edwards
Christien Seal
Heath Edwards
Sarah Sears
Karen Edwards
Daniel Seeley
Melanie Edwards
Jennifer Seesholtz
Rebecca Edwards
Stacie Seidl
Taylor Edwards
Bretta Sekayumptewa
Russell Egan
Shawn Selewa
James Egbert
Hannah Seltzer
Derek Eger
Jared Semonin
Ashleigh Egerton
Danielle Sena
Brindi Eggert
Lauren Serpico
Daniel Ehle
Kyle Seth
Laura Ehmann
Ann Shackelford
Elsa Eiane
Lauren Shackton
Robin Eichelberger
Chad Shafer
Hillary Eichengreen
Paul Shafer
Amethyst Eicher
Egishe Shakaryan
Jenny Eidson
Sean Shank
Olafur Einarsson
Raghav Sharma
Sofia Eiras de Morais
Walter Sharp
Dana Eisemann
Nicole Shaver
Lisa Eisenbach
Samantha Shaver
Robert Eisman
Ashley Shea
Timothy Eiss
Jake Sheehan
Ashley Elder
Dallas Shelby
Eleatrice Elder
Laura Shelton
Joshuah Elder
Tanya Shenk
Mohamed Eldosoky
Renee Shepherd
Sarah Eldreth
Lynne Sherman
Sarah Eldridge
Alicia Sheron
Kathleen Elias
Christina Sherwood
Justin Elkins
Brittany Shipp
Faith Elledge
Sabrina Shockey
Melissa Eller
Rachael Shoeman
Nancy Eller
Allison Sicilia
Rachel Eller
Ross Siegler
Kevin Elliot
William Siegrist
Dustin Elliott
Jennifer Siekiera
Olivia Elliott
Bryan Sieler
Wendy Elliott
Alex Sierra
Donna Ellis
Simeon Sierra
Hayden Ellis
Barisua Sigalo
Isabel Ellis
Curtis Sigle
Iva Ellis
Brittany Sigler
Joel Ellis
Fredrick Sikes
Krystal Ellis
Alfonso Siller
LeRon Ellis
William Silva
Shelly Ellis
Marcella Silver
Donald Ellison
Katherine Silvers
Colin Elliston
Vincent Silvestri
Arif Elrayah
Jessica Simmons
Shawn Emberton
Shana Simmons
William Emens
Thea Simon-Abraham
Casandra Emert
Shamonique Simons
Bryna Emery
Camille Simper
Haley Emery
Alecia Simpson
Kristin Emery
Nathan Sinclair
Elora Emond
Cynthia Singh
Grecia Encinas
Dilmit Singh
Matthew Endicott
Selwyn Singh
Hailey Endyke
Mariah Singletary
Alicia Eng
Micahael Singleton
Andrew Engel
Tevin Singleton
Shana England
Makayla Sisson
Schuyler Enneman
Brittany Sitar
Jarrid Ennis
Shawn Sitton
Karen Ennis
Danielle Skinner
Spencer Ennis
Jacorey Skottmyhre
Kerry Enokian
Evan Skuderin
Ashley Enos
Kayla Slayton
Jennifer Epstein
Alicia Small
Crystal Erazo
Laquasia Small
Sheryl Erb
Rhona Smalley
Michael Ercole
Susan Smeal
Kathryn Erickson
Matthew Smethurst
Mitzi Erickson
Andrew Smith
Sierra Erickson
Angelic Smith
Stephanie Erna
Chelsie Smith
Jacob Erricolo
Christopher Smith
Evan Erspamer
Cole Smith
Jack Ervin
Daniel Smith
Tiana Ervin
Elizabeth Smith
Paul Escamilla
Emily Smith
Sulamay Escarraman
Haley Smith
Sheri Escobedo
Jennifer Smith
Laveta Eskew
Jennifer Smith
Samantha Espaillat
Jordan Smith
Jeremy Espeseth
Jordan Smith
Isabel Espinal
Justin Smith
Arrielle Espinosa
Madelyn Smith
Cynthia Espinosa
Matthew Smith
Steven Espinosa
Melissa Smith
Shawnna Estep
Montre Smith
Caitlin Esterak
Quinton Smith
Amanda Estes
Ronald Smith
Alexia Esteves
Rushaine Smith
Tricia Estilette
Sarah Smith
Dayana Estrada Salgado
Sarah Smith
Mikala Esty
Shiffany Smith
Jennifer Etheridge
Sierra Smith
Blake Etterle
Victoria Smith
Cameron Eunice
Taylor Smythe
Nichole Evangelista
Katie Snipes
Chelsey Evangeliste
Trevor Snow
Arthur Evans
Lori Sobolesky
Brittany Evans
Jessica Soder
Brooke Evans
Maria Soler
Catherine Evans
Valeisha Solla
Harold Evans
Akhil Sompalli
Jerod Evans
Lidio Soriano
Joshua Evans
Devin Souza
Megan Evans
Alexandra Sowers
Robert Evans
Rachel Sowers
Janine Everett
Rebecca Spagnola
Rebecca Ewer
Ryan Spagnoli
Jasmine Exum
Alison Spagnuolo
Sophia Ezell
Nicholas Spangler
Emma Fabien
Samantha Sparda
Sasha Facey
Ryan Sparks
Lauren Fackelman
Ashley Spongberg
Abby Fadden
Kristen Spraske
Stevie Fagan
Mary Spreder
Ryleigh Failla
Tyson Sprenger
Brenda Fair
Katie Spring
Christopher Fairbanks
Natalya Springer
Jacqueline Fakhrahmad
Brandy Springfield
Jeannie Falato
Virginia Stablein
Shawn Falconer
Kayla Stack
Kayla Falter
Chikira Stackhouse
Tiffany Fancher
Nicole Stainer
Eliza Fandel
William Stallings
Collin Fanelli
Dmitriy Stalmakov
Kerrielou Fanucchi
Margaret Stanley
Gianna Faragi
Matthew Stanley
Jordan Farah
Kate Stantial
Maria Farias
Nicole Stapp
Christine Farley
Jasmine Stayton
Katherine Farley
Meghan Steel
Bryce Farmer
Amber Steelman
Kimberly Farmer
Quinn Steeves
Michelle Farr
Don Stemen
Melanie Farrell
Rachael Stender
Joel Fasig
Chemaya Stephenson
Caryn Fauerbach
Patrick Stephenson
William Faughnan
Jared Sterba
Alexandra Faust
Ashley Stevens
Hilary Faust
Brittany Stevens
Heidi Faustini
Kristine Stevens
Emily Favaloro
Timothy Stevens
Jeb Fay
Garry Stewart
Nejra Fazlic
Timothy Stidam
Christian Fazzari
Samuel Stock
Alyssa Feazel
Justin Stokes
Angela Federico
Naomi Stolarcyk
John Feeney
Brandon Stone
Kerry Fegley
Regina Stone-Mitchell
Tia Felice
Kylie Stoner
Krystal Feliciano
Stan Stopsky
Xavier Feliciano
Ryan Stork
Jennifer Felix
De'Han Stoudemire
Nicole Fell Jabat
Melissa Stoute
Colin Fellows
Melissa Stratton
Timothy Felten
Hailey Strehlow
Mary Felts
Alexa Stropoli
Brooke Fenix
Jessica Stroud
Gage Fenton
Nathan Struensee
James Fenton
Joseph Stull
Alexandria Fenwick
Minde Stumph
Andrea Ferguson
Raquel Stutelberg
Brett Ferguson
Andrew Stutler
Helena Ferguson
Erika Suazo
Kansas Ferguson
Esteban Suero
Taylor Ferguson
Irene Sugata
Nicole Ferlaino
Vivian Sulliman
Gerso Fernandes
Andrew Sullivan
Gianna Fernandes
Brandon Sullivan
Kirsten Fernandes
Kelli Sullivan
Aldys Fernandez
Madison Sullivan
Cindy Fernandez
Vanessa Sullivan
Neyesa Fernandez
Drake Sundstrom
Shanika Fernando
Ashley Sutherland
Samuel Ferrante
Ryan Sutton
Kieran Ferrara
Kenneth Svanoe
Anthony Ferraro
Stephanie Swan
Marcella Ferraro
Michael Swartz
Ashtyn Ferrell
John Sweeney
Juanita Ferrell
Lyndsey Swensen
Stephanie Ferris
Brielle Swift
Carissa Ferullo
Dustin Swinney
Ashley Fetterly
Benjamin Symes
Kathryn Fiducia
Phyo Ta
Andrew Field
Chad Tagg
Brenna Field
Mikayla Tague
Scott Fields
Mao Tanaka
Maggie Fifield
Wayne Tankard
Tara Figliolino
John Tarr
Christopher Figueroa
Tiffany Tasnady
Eric Figueroa
Jasmine Tates-Head
Maria Figueroa
Amiah Taylor
Sara Figueroa
Brianna Taylor
Trevor Fil
Dylan Taylor
Logan Filo-Loos
Jamilla Taylor
Scarlet Filpo
Kaitlynn Taylor
Emily Finch
Kristina Taylor
Shea Fincher
Laurel Taylor
Briannah Findley
Rodney Taylor
Kasey Fine
Shonda Taylor
Tiffany Finkle
Radia Tber
James Finley
Telvin Teiko
Samantha Finley
Lauren Telfer
Wendy Finley
Rocky Temal
Courtney Finn
Laura Tempesta
McKenzieann Finn
Cassandra Temple
Samantha Finn
Andrea Lorenza Tenorio
Sydney Finn
Jarod Terrell
Jenna-Rose Finnie
Irene Tetz
Tishanna Fino
Ky Thai
Joseph Fiorino
Douglas Thayer
Brooke Firely
Aaron Therrien
Adrianne Fischer
Ryan Therrien
Allison Fischer
Amber Thibault
Christina Fischer
Zachary Thibeault
Nicholas Fischer
Dargielys Thomas
Sean Fish
Kelsea Thomas
Summer Fish
Lotora Thomas
Amy Fisher
Tucker Thomas
Ashley Fisher
Wendy Thomas
Carly Fisher
Cody Thomasian
Dennis Fisher
Tamera Thomasson-Ehrhar

t

Eric Fisher
Anna Thompson
Katelyn Fisher
April Thompson
Yadannah Fisher
Ashley Thompson
Gary Fitzgerald
Colton Thompson
Caitlin Fitzpatrick
Gamion Thompson
Darin Fitzpatrick
Sarah Thompson
Jonathan Fitzpatrick
Shana Thompson
Hillary Flagg
Shane Thompson
Conor Flanagan
Tiffany Thompson
Ryan Flanagan
Jason Thorn
John Flanders
Kyle Thrasher
William Flanders
Shania Thurston
Brooke Flanegan
Zachary Thweatt
David Fleming
Melanie Tipton
Richard Flemming
Chase Tkach
Christine Flessner
James Tobin
Eric Fletcher
Crystal Todd
Samantha Fletcher
Victoria Tokash
Tia Fletcher
Jeremaine Tolbert
Thomas Flewelling
Danielle Tompkins
Mark Flickinger
Debra Tooley
Ashley Flohr
Jessica Toranzo
Katie Flood
Graciamaria Toribio
Richard Florek
Eliza Torres
Andres Flores
Glendaliz Torres
Ashley Flores
Julio Torres
Brianna Flores
Kaitlyn Torrey
Rachel Flores
Hugh Townsend
Alicia Flowers
Summer Townsend
Lawsel Flowers
Truc Mai Tran
Teri Flowers
James Trantham
Haley Floyd
Daniel Trask
Natashia Floyd
Steven Travaglione
Frank Fluharty
Jessica Traversari
Larry Flukes
Dominique Treadwell
Keelyn Flynn
Dana Tretter
Samuel Focer
Edward Tribble
Mark Foisey
William Truitt
Brittany Foley
Genita Trusclair
Ellen Foley
Kaitlyn Tucker
Erin Foley
Sandie Tucker
Patrick Foley
Krista Turbeville
Carlos Folgar
Shaina Twigg
David Follansbee
Crystal Tyler
Joshua Follansbee
Roland Tyler
Jonathan Folsom
Dalaney Tyner
Christina Foltz
Jasmine Tyrance
Joanna Fontaine
Austin Tyrovolas
Ramona Fontaine
Julia Ucher
Andrew Foote
Amanda Unger
Mercedez Ford
Ely Unger
Timothy Ford
Jaclyn Upchurch
Kayla Fore
Ezekiel Urness
Autumn Forget
Erin Utt
Nicholas Forget
Sabrina Vail
Matthew Forgit
Natasha Vaillancourt
Jacqueline Forman
Deppsy Valadez
Amber Forrence
Armando Valdez
James Forrest
Brianna Valdez
Jennifer Forrest
Eric Valdez
Sarah Forrett
Troy Valenzuela
Shelbylyn Forsch
Kayla Vanagel
Kevin Forshaw
Brookelyn Vance
Taylor Forshee
Jessica Vanhook
Anastasia Forssell
James Vanmeter
Madison Forthaus
Christopher Vansickle
Kierra Fortney
Favian Vargas
Steven Fortune
Dante Vargas-Hall
Brandon Foskett
Brittany Vasquez
David Foss
Lainey Vasquez
Gabrielle Foss
Matthew Vass
Lindsey Foss
Matthew Vatcher
Maddison Foss
Ann Vaughan
Arthur Foster
Taylor Vaughan
Deborah Foster
Anne Vaughn
Harold Foster
Christopher Vazquez
James Foster
Holly Vazquez
Jaymi Foster
Kevin Vazquez
Nathan Foster
Kristen Vazquez
Mario Foti
Jenevieve Veach
Louise Foular
Erica Vega
Sidnie Fouraker
Angelica Veith
Ross Fournier
Jasmine Velazquez
Alyson Fowler
Raul Velez
Joseph Fowler
Yinerys Veras
Michael Fowler
Shayne Vergnetti
Abbie Fox
Brian Vespa
Amy Fox
Hope Vick
Jennifer Fox
Halley Villegas
Kelli Fox
Shelby Vincenti
Mary Fox
Galina Vlasova
Roberta Fox
Paul Vogt
Sandra Foy
Jennifer Voltolina
Tami Foy
Kristen Voss
Salvatore Fraielli
Jordan Vroon
Charley Fraley
Lisa Wade
Amy Francis
Jennifer Waeltz
Kevin Francis
Erin Wagner
Tatsiana Francisco
Tara Wagoner
Aretha Frank
Nicola Waisome-Crooks
Danielle Frank
Mark Wakeman
Hayden Franklin
Jordan Wakim
Tyesha Franklin
Jerod Walker
Katarina Franz
Louis Walker
Nancy Franz Chavarria
Kevin Wallace
Alyssa Frasco
Joanna Wallen
Jennifer Fraser
Sierra Walters
Jody Fraser
Chih Lin Wang
Samantha Fraser
Sierra Ward
Tyler Fraser
Alyssa Ware
Ada Frazier
Jessica Ware
Darrell Frazier
Ryan Warner
Jennifer Frazier
Elisabeth Washburn
Lucas Frazier
Tonya Washburn
Megan Frazier
Shannon Waterfall
Steven Frazier
Isaac Waters
Tonicia Frazier
Jacob Watson
Daniel Frechette
Chelsea Watts
Jennifer Frechette
Jessica Wayman
Brooke Freckleton
Jacob Waynick
Joshua Frederick
Kaitlin Weaver
Kevin Frederick
Kelly Weaver
Luke Frederick
Stephanie Webster
Max Frederick
Samantha Weck
Casey Fredette
Tommy Weed
Maryann Fredette
Keith Weidner
Ashley Freed
Lexis Weitz
Shawn Freeland
Abigail Welch
Brian Freeman
Brianna Wells
Chantelle Freeman
Kera Welner
Christopher Freeman
Edwin Wenner
Georgette Freeman
Jazmin Wentworth
Katelynn Freeman
Megan Wenzler
Melissa Freeman
Kevin Wernersbach
Sheimicka Freeman
Toni Wessel
Christa Freemantle
Ashley Wesser-Orr
Justin Freemon
Eric West
Hunter Frees
Lindsey West
Damien French
Timothy West
Jeremy French
Brian Westcom
Brady Frey
Michael Wexler
Charles Frey
Madison Whaley
Jacob Frey
Miles Whaley
Tomme Friar
Lindsey Whann
Jacqualine Frias
Stephanie Wharton
Joshua Frias
Zachary Whatule
Isabel Friedlander
Kelley Wheat
John Friedman
Caitlin Wheeler
Justice Frimpong
Cameron Wheeler
Madeleine Frisella
Jacob Wheeler
Casey Frith
Cameron Whelan
Angela Fritson
Jody Whitaker
Marissa Fritz
Courtney White
Candi Fritzinger
Emily White
Tawny Fritzinger
Felicia White
Nicholas Fromey
Jasmine White
Lori Fromm
Connie Whitehead
Lloyd Frosch
Leon Whitehead
Reagan Frosini
Kristen Whitmire
John Frovold
Erin Whittier
Alexis Fruzzetti
Simone Whyte
Stephanie Fry
Bryce Wibberding
Jordan Frye
Eric Wichman
Luke Frye
Deanna Wicker
Maggie Frye
April Wickware
Emily Fuchs
Chelsea Wilcots
Deena Fujimoto
Meaghan Wile
Sean Full
Patrick Wile
Andrew Fuller
Danielle Wilkins
Antoinette Fuller
Christal Willett
Ashley Fuller
Ariel Williams
Melinda Fuller
Arrien Williams
Ryan Fuller
Blake Williams
Tyree Fuller
Eric Williams
Melody Fulone
Jada Williams
Chad Fulton
Jeffery Williams
Richard Fulton
Justine Williams
Tyler Fulton
Marc Williams
Shannon Fulton-Jackson
Maya Williams
Dawn Funk
Mindy Williams
Cayla Furey
Pamela Williams
Emily Furr
Shannon Williams
Tanner Furr
Shauntay Williams
Miranda Furtado
Teresa Williams
Mira Gaba
Traci Williams
Mohamed Gaballa
Zhanea Williams
Eric Gabaree
Brandi Williamson
Shonelle Gabriel
Cameron Williamson
Grace Gabrielson
Kisha Williamson
Paola Gaeta
Fabian Willis
Travis Gafner
Leighann Willison
Olivia Gagan
Riley Wilsey
Nathan Gagliano
Andrew Wilson
Amanda Gagnon
Christopher Wilson
Emily Gagnon
Cory Wilson
Kelcee Gagnon
Deritia Wilson
Shawn Gagnon
Devora Wilson
Todd Gaige
Ethan Wilson
Blaine Gailey
Kalei Wilson
Ilana Gaines
Kurtis Wilson
Jynelle Gaines
Samantha Wilson
Richard Gaites
Angela Wilt
Lakita Gaither
Sean Wimer
Nancy Gajda
Katherine Winchek
Megan Galarneau
Katelynn Windland
Matthew Galasso
Omari Windom
James Galbraith
Kiara Winters
Jan Galbreth
Brittany Wirth
Dawn Galgay
Alyssa Wiseman
Kimberly Galinski
Karen Witkowski
Kristina Gall
Carla Wittine
Halley Gallagher
Jerry Wolfenbarger
Sean Gallagher
Rachael Wolford
Catherine Gallaher
Sara Wolhart
Ashley Gallant
Brandon Womack
Shaun Gallant
Zoe Wonderling
Carissa Gallardo
Elizabeth Wood
Christoneil Gallardo
Ariel Woodard
Adrianna Gallegos
Beau Woodruff
Carlos Gallegos
Nicole Woods
Thomas Gallegos
Ann Woodson
Cassidy Gallichio
Jenna Worcester
Audrea Gallipoli
Heather Worrell
Devon Gallo
Cassey Wright
Kyle Galloway
Delissa Wright
Rael Gallucci
Michael Wright
Karen Gamache Oliveira
Chia Jui Wu
Marco Gamboa
Luis Wuence
Madison Gambrel
David Wurzburger
David Gameiro
Collin Wynn
Jennifer Gamez
Pang Yang
Ryan Gamst
Gnorokou Yao
Sandhya Ganapathiraju
Caleb Yarnall
Stephanie Ganley
Emanuel Yates
Walden Gann
Edmund Yi
Gabrielle Gannon
Herbert York
Ekaterina Ganzya
Jake York
Joseph Garay D'Ambrosio
Merrisa York
Alaine Garcia
Stephanie York
Chelsea Garcia
Marina Younan
Doreen Garcia
Alex Young
Heather Garcia
Brittany Young
Irma Garcia
Casey Young
Jeffery Garcia
Donte Young
Jennifer Garcia
Jennie Young
Marcie Garcia
Kaitlyn Young
Mary Garcia
Margaret Young
Melissa Garcia
Victoria Young
Nash Garcia
Brandon Youngberg
Anna Garcia-Delapaz
Kristina Zaharakos
Reginald Garciademarshall
Gabriela Zapata
Katelynn Gardiner
Joshua Zayac
Kameron Gardipee
Roberto Zayas-Ginorio
Aaron Gardner
Johnna Zeitler
Kelly Gardner
Zachary Zellers
Marjorie Gardner
Kayla Ziakas
Candace Garland
Ryan Ziegler
Carrieann Garland
Michael Zinda
Ashly Garner
Christopher Zolnierek
Jesse Garner
Elena Zopes
Rikyla Garner
Lauren Zuppardo
Vickie Garnett
Evan Zynkian
Sarah Garrapy
Annesa Garrison
Brian Garrison
Crystal Garrison
Mark Garrison
Jacqueline Garside
Thomas Gartland
Robert Garver
Erica Garza
Sabastian Garza
Diego Garzon-Alvarado
Pamela Gastiger
Kiowa Gatewood
Njeri Gathura
Jennifer Gattis
Viridiana Gaucin
Laura Gaudette
Sheila Gaudy
Lisa Gaughan
Sarah Gaul
Kerry Gaull
Bradley Gaut
Joshua Gauthier
Bruno Gavilano Liner
Jacklyn Gavin
Krischel Romina Gavino
Christina Gay
Kathleen Gaynor
Shannon Gayron
Cameron Geary
Christine Geary
Fabian Gebauer
Lemlem Gebrekirstos
Josef Gecijo
Ashley Gedrich
Kenneth Gee
Nicole Gehrin
Herbert Geiger
Julia Geiger
Alicia Geiman
John Gelderman
Alexandra Gelinas
Christopher Gelletich
Hannah Gemas
Aften Genovese
Michael Gentile
Mareena Gentry
Nicole Gentz
Alexandra George
Bradley George
Brian George
Christopher George
Jason George
Kendra George
Megan George
Alyxandra Georgius
Alexandria Geosits
Diana Geosits
Holly Gerard
Nicole Gerber
Talia Geremia
Lauren Gerhard
Pamela Gerhard
Ashley Gerhauser
Maaike Gerkema
Amber Gerlach
Nicole German
Samantha Gernett
William Gerraughty
Heather Gerster
Christie Gessford
Silveria Gettler
Sisay Getu
Amy Geuy
Susan Gharfeh
William Ghau
Barymal Ghowrwal
Darlene Gianatasio
Anna Gianninoto
Ursula Giannusa
Monique Gibb
James Gibbs
Ryan Gibbs
Stacey Gibbs
Abigail Gibson
Angela Gibson
Cassandra Gibson
Jack Gibson
Jennifer Gibson
Seth Gibson
Laurence Gieger
Emily Giese
Raquel Gifford
William Giittinger
Anny Gil Regalado
Margaret Gilbert
Melissa Gilbert
Ruthel Gilchrist
Taylor Gilcreast
Scott Gildar
Breanne Gildersleeve
Austin Giles
Jason Gilfus
Megan Gilheany
Kolby Gill
Lorinda Gill
Megan Gill
Navreet Gill
Shivraj Gill
Chelsie Gillespie
David Gillespie
Erin Gillespie
Thomas Gillespie
Jennifer Gillham
Natasha Gillian
Samantha Gillin
Rebecca Gillis
Shaketa Gillis
Briana Gilman
Kathleen Gilman
Samuel Gilman
Mason Gilmartin
Frederick Gilmetti
Jennifer Gilmore
Youmajesty Gilmore
Brady Gilsdorf
Rhiannon Giner
Adriana Giordano
Giana Giordano
Robert Giordano
Megan Gioviannia
Jennifer Gipson
Timothy Girouard
Steven Gitto
Maya Giusani
Deborah Givano
Amber Gladfelter
Kevin Gladney
Samantha Glance
Rebecca Glanfield
Gary Glass
Sean Glass
Patricia Glastetter
Jeffrey Glaude
Madison Gleaton
Destini Glenn
Kimberly Glenn
Crystal Glidden
Stephanie Glidden
Hailey Gliddon
Courtney Gliszczynski
Dorthea Glorud
Janet Glover
Stacia Glover
Nicole Gneiting
Courtney Gobind
Sara Godell
Naykeydra Godfrey
Zachary Goding
Sean Godlewski
Ivan Godoy
Joedy Godwin
Briana Goebel
Cheyenne Gogolinski
I Shen Goh
Brynn Goin
Dusty Goins
Adir Golan
Elizabeth Goldberg
Cassaundra Golden
Catherine Golden
Morgen Golden
Joshua Goldstein
Cintia Gomez
Jessica Gomez
Joel Gomez
Ruth Gomez
Tiffany Gomez
Dominique Goncalves
Devin Gondolfo
Gabriel Gonzales
Jacquline Gonzales
Rozelli Ihza Gonzales
Steven Gonzales
Yearim Gonzales
Alma Gonzalez
Benjamin Gonzalez
Catalina Gonzalez
Jessica Gonzalez
Jessica Gonzalez
Jorge Gonzalez
Julissa Gonzalez
Krystal Gonzalez
Stephanie Gonzalez
Tina Gonzalez
Xavier Gonzalez
Victor Gonzalez Lopez
Elena Goode
Tammy Goodgion
Sarah Goodine
Chelsea Goodrum
William Goodwin
Ashley Goral
Kevin Gordillo
Victor Gordillo
David Gordon
Gavin Gordon
Janine Gordon
Joshua Gordon
Tiffany Gore
Sean Gore-Hickman
Miles Goretzka
Stephanie Gorham
Elizabeth Gorman
Jason Goroff
Kaylee Gorsuch
Alexia Gorton
Brandi Goss
Donna Gosselin
Amy Gotham
Maxwell Gottlieb
Jolynn Gould
Renado Gouldlock
Nancy Goulet
Laura Gourdeau
Abigail Gouveia
Roger Goyette
Kim Gracyalny
Joshua Gradwohl
Brittany Graf
Amber Graham
Ida Nichole Graham
Jessica Graham
Kimberly Graham
Megan Graham
Shanice Graham
Carlos Granados
Mayra Granados
Krystal Grande
Morgan Grange Hanson
Tonya Granger
Garret Grant
Kyle Grant
Lisa Grant
Simone Grant-Love
Amie Graper-Simm
Jenha Graska
Tori Grassa
Dana Grasselli
Mark Graven
Leslie Graves
Molly Graves
Nicole Graves
Jessica Grawehr
Ashley Gray
Calvin Gray
Christopher Gray
Danyelle Gray
Emily Gray
Merissa Gray
Rachel Gray
Steven Gray
Tiffany Gray
Jacquelin Gray-Lewis
Lindsey Grayson
Lauren Grealish
Jonathan Greathouse
Brenda Greaves
Ryan Greeley
Ashley Green
Jessica Green
Kelly Green
Kimberly Green
Kristine Green
Robert Green
Sierra Green
Jamil Greene
Kalina Greene
Summer Greene
Amy Greenebaum
Mary Greenwell
Jocelyn Greenwood
Merilyn Grenier
Victoria Grenier
Rachel Gresham
Shane Greska
Bojana Grgic
Ashleigh Grice
Christopher Gridley
Brian Griffie
Laura Griffieth
Alma Griffin
Chloe Griffin
Joshua Griffin
Kelseymarie Griffin
Matthew Griffin
Tyrika Griffin
Laura Griffis
Chenice Griffith
Kortney Griffith
Hailey Griffiths
Venus Grigg
Leland Grigsby
Jameson Grilley
Lauren Grimaldi
Shannon Grimaldi
Nathan Grimes
Kathlene Grimm
Robert Grimsley
Anne-Marie Grina
Terreion Grissom
Brandy Groce
Nicholas Groesch
Ryan Gross
Aaron Grosskopf
Kristopher Grubbs
Jeffrey Gruben
Lisa Gruber
Scott Gruber
Brett Gruhlke
Jonathan Grulke
Garrett Grundstad
Diane Gruntman
Sammijo Gryder
Angie Grzechowiak
Scott Guajardo
Jeana Guarino
Andrea Guba
Mitchell Guerechit
Daniel Guerin
Brian Guerino
Karen Guerrera
Shelby Guerrero
Joshua Guerriero
Stephanie Guido
Marilyn Guillen
Michael Guillen
Kimberly Guillory
James Guiry
Jacquel Gully
Nichole Gura
Madhab Gurung
Brenden Guthrie
Brian Gutierrez
Gladys Gutierrez
Kathleen Gutierrez
Stephanie Gutierrez
William Gutshall
Bettina Guy
Aaron Guyett
Angelina Gyapomaa
Veronica Haack
Jennifer Haase
Jared Habets
Johnie Hackett
Victoria Hackett
Emily Hackleman
Heather Hackling
Ambriel Hackney
Justin Hadley
Alina Haffermehl
Rashel Hafiz
John Hagan
Stacy Hagedorn
Tevin Hagemoser
Rachel Hagen
Thomas Hagen
Brian Hager
Calvin Haggerty
Amber Haight
Caitlin Haines
Joseph Haines
Joshua Haines
Ryan Haislip
Danya Hajjaj
Danya Hajovsky
Thomas Hakansson
Amanda Hake
Dustin Haldane
Bennie Hale
Carrie Hale
Meagan Hale
Mercedi Hale
Caleb Haley
Katherine Haley
Amber Hall
Aurora Hall
Cassandra Hall
Chase Hall
Crystal Hall
John Hall
Johnny Hall
Latia Hall
Patrick Hall
Phebe Hall
Ryan Hall
Shalee Hall
Caitlin Hallahan
Samantha Hallinan
Lisa Halloran
Rebecca Halloran
Michaela Halvorson
Taneisha Ham
Moona Hamad
Richard Hamby
Curtis Hamel
Dakota Hamele
Blair Hamelink
Esther Hamer
Michael Hamer
Melissa Hames
Elvedin Hamidovic
Hunter Hamilton
Jesse Hamilton
Mitchell Hamilton
Nicole Hamilton
Sammy Hamilton
Tashi Hamilton
Krystal Hamlin
Molly Hamm
Robert Hamm
Tyler Hamman
Douglas Hammond
Fronette Hammond
Kiriel Hammond
Stacey Hammond
Taylor Hammond
Melissa Hampton
Jaime Hamrick
Tammy Hamrick
Choolwe Hanalete
Jennifer Hancock
Joan Hancock
John Hancock
Raeann Hancock
Andrew Handlon
Matthew Handy-Crook
Bruce Haney
Kimberly Hanger
Megan Hankes
Chelsea Hankins
Paul Hanks
David Hanline
Caitlin Hanlon
Mike Hanlon
David Hanna
Stanley Hanna
Michael Hannah
James Hannan
Megan Hannum
Seth Hannum
Amy Hansel
Nathan Hansen
Whitney Hansen
Joshuah Hanson
Kaleigh Hanson
Katelyn Hanson
Katie Hanson
Daniel Hanyak
Kara Harasha
Michael Harber
Kelsey Harbiyeci
Rachel Harden
Thomas Harden
Nicole Hardiman
Sean Hardiman
Alexander Hardin
Melissa Harding
Chad Hardison
Cortney Hardwick
Briana Hargrove
Sarah Harkness
Brian Harley
Mariana Harlow
Taryn Harmer
Lisa Harmon
Melissa Harmon
Virginia Harms
Alycia Harp
Jason Harp
Benjamin Harper
Christine Harper
Heather Harper
Lindsay Harper
Megan Harper
Tamsin Harper
Timothy Harper
Kate Harple
Crenniace Harrell
Karen Harrell
Roslyn Harrell
Samantha Harrell
Andrew Harrington
Brooke Harrington
Caitlin Harrington
Isaac Harrington
Kristina Harrington
Marissa Harrington
Meredith Harrington
Alfred Harris
Amber Harris
Brandon Harris
Charis Harris
Dominique Harris
Kaitlyn Harris
Katara Harris
Kendall Harris
Laura Harris
Matthew Harris
Naomi Harris
Phillip Harris
Reginald Harris
Remeeka Harris
Stephen Harris
Tammy Harris
Tenishia Harris
Thomas Harris
Tiffany Harris
Valerie Harris
William Harris
Camron Harrison
Justin Harrison
Tracy Harrison
Theodore Harrold
Cherie Hart
Erin Hart
Jade Hart
Michal Hart
Steven Harter
Carol Hartford
Erin Hartford
Elizabeth Hartl
Amalya Hartley
Benjamin Hartley
Jacqueline Hartley
Catherine Hartman
Thomas Hartman
Brennah Hartmann
Theodore Hartmann
Jasmine Hartsfield
Jonathan Hartsock
Marisa Hartung
Annette Harvey
Grace Harvey
Kelly Harvey
Ryan Harvey
Janiqua Hasan
Whitney Hasan
Kristyn Hasanof
Tarik Hasic
Cassandra Hassane
Sara Hasson
Nicole Hastaba
Chelsea Hasty
Dana Hatch
Angela Haughton
Samirah Haw
Devon Hawes
James Hawkins
Jennifer Hawkins
Joshua Hawkins
Quintessa Hay
Jennifer Hayden
Courtney Hayenga
Allison Hayes
Angelica Hayes
Eryn Hayes
Joshua Hayes
Misty Hayes
Sydney Hayes
Christena Haynes
Elizabeth Haynes
Tricia Haynes
Michael Hazel
Judy Hazelgreen
John Hazelrigg
Lilly Head
Kelsey Healey
Shannon Healey
Ashten Healy
Grant Hebert
Roseanna Hebert
Krista Heckart
Hollie Heckenliable
Briana Hedgepeth
Ariel Heffelfinger
Ariana Hegarty
Sandy Hegedus
Amy Hegger
James Heikkinen
Chelsey Heil
Nicholas Heilbron
David Heinen
Philip Heisse
Sara Heller
Joseph Helmuth
Abigail Helton
David Helwig
Allyson Hemenway
Margaret Hemmelrick
Nicholas Hemric
Ashley Henderson
Jennifer Henderson
Michael Henderson
Michena Henderson
Reese Henderson
Tracy Henderson
Aleia Hendricks
Barbara Hendricks
Dawn Hendricks
Riley Hendricks
Casey Hendrix
Jarred Hendry
Katelyn Henegar
Eric Henkel
Ryan Hennessey
Lauren Hennesy
Ward Henning
Christine Henninger
Terry Henninger
Tammi Henrie
Brittany Henry
Melinda Henry
Amanda Hensley
Hannah Hensley
Hannah Hensley
Grace Henson
Shelby Henson
Cheyenne Henyard
Lucy Her
Christopher Herbers
Mark Herbert
Tamara Herbert
Mykayla Herges
Zachary Herivaux
Laura Herman
Michael Herman
Alba Hernandez
Cassandra Hernandez
Frederick Hernandez
James Hernandez
Jennifer Hernandez
Laura Hernandez
Matthew Hernandez
Miranda Hernandez
Joshua Herrick
Tara Herrin
Derek Herrington
Alyssa Herrmann
Lauren Herron
Caitlin Hescock
Christopher Hess
Robyn Hetcel
James Hetrick
Kathleen Hettlinger
Shannon Hewes
Jonathan Hewitt
Melaney Hibbard
Daniel Hickey
Dawn Hicks
Jason Hicks
Lori Hicks
Sarah Hicks
Shanise Hicks
Jessie Higdon
Thomas Higgs
Bryan Highland
Miulan Hildebrant
Alison Hildreth
Renee Hildreth
Dennis Hileman
Allison Hill
Amy Hill
Andrea Hill
Areka Hill
Braden Hill
Christy Hill
Evan Hill
Heather Hill
Shaun Hill
Victoria Hill
Sonya Hill Darby
Katie Hillard
Kayla Hilliard
Elizabeth Hilligoss
Kelly Hillman
Emily Hills
Stephen Hills
Karmen Hillshafer
Jordan Hillyer
Alexander Hilton
Brian Himes
Kyle Himes
Robert Himes
Samuel Hindels
Kimberly Hinds
Casey Hinebaugh
Ashley Hines
Rebecca Hines
Leann Hinkel
Christopher Hinkle
Marc Hinkle
Sabrina Hinojosa
Fllyn Hippert
Janet Hippert
Katie Hire
Sydney Hirst
Paige Hisam
Jordyn Hissom
Tiffany Hitt
Karen Hix
Kieu Hoang
Whitney Hoar
Shane Hobbs
Kirstain Hock
Lucas Hockenberry
Nicole Hodgdon
Nicholas Hodge
Sarah Hodge
Thomas Hodge
Ashley Hodges
Christopher Hodgkins
Nicole Hodgkins
Lacy Hodskins
Allison Hoeft
Joseph Hoehn
Bret Hoffman
Erica Hoffman
Paige Hoffman
Zoe Hoffman
Julie Hoffman-Hogan
Marquita Hofler
Ramon Hofmann
David Hogan
Mallory Hogan
Matthew Hogan
Julie Hogue
Yurgen Hohmeyer
Sarah Holcomb
Keri Holdaway
Joshua Holden
Joshua Holden
Melissa Holden
Christopher Holder
Natalia Holder
Brianna Holdsworth
Rachael Holdsworth
Sharon Holdsworth
Jasmine Holford
Sean Holihan
James Holl
Ashleigh Holland
Racheal Holland
Haley Hollenbach
Laura Hollenbacher
Rebecca Hollermann
Eian Holley
Jonathan Holley
Marchana Holliday
Ryan Hollifield
Shantel Hollis
Ruby Holmes
Lyndsey Holmstead
Keriann Holsinger
Veronica Holston
Billy Holt
Seth Holt
Brandon Holter
Derek Holtsberry
Katie Holzworth
Lori Homeyer
Li Siang Hoo
Ariana Hoobler
Jared Hood
Kristen Hood
Timothy Hood
Richard Hoole
Artesha Hooper
Josia Hoot
David Hopersberger
Ashton Hopkins
Kayla Hopkins
Ryan Hopkins
Daniel Hopler
Maranda Hopper
Edward Horalek
Alexander Horbol
Benjamin Horion
Katie Horn
Julia Horne
Jacqueline Horner
Jaime Horton
Kristen Horton
Joseph Horyza
Ann Hosler
Farida Hossain
Kelly Hosterman
James Hostetter
Jessica Hostetter
Sarah Hostetter
Christina Hough
Waleska Houlditch
Mariah Houle
Noah Houle
Sara Houle
Thavary Houm
Thomas Hourican
Kevin Householder
Alan Housel
Gabriel Housel
Shayne Houseworth
Adrienne Houston
Jasmon Houston
Brian Houts
Christina Howard
Dennis Howard
Erin Howard
Jaden Howard
Jalia Howard
Nicholos Howard
Pippi Howard
Jamie Howe
Ann Marie Howell
Nathen Hower
Nicholas Howes
Bonnie Howlingcrane
Isabel Hoyt
Julianna Hromis
Yang Hu
Di Huang
Richard Huang
Amanda Hubbard
Kyla Hubbard
Cassidy Huckins
Charles Huddleston
Manar Hudson
Matthew Hudson
Michelle Hudson
Sequoia Hudson
Wayne Hudson
Jacqueline Hudspith
Scott Huebner
Beatriz Huerta
Elizabeth Huey
Jennifer Huey
Nadine Huey
Neil Huffman
Rebecca Huffman
Brittany Hughes
Elisabeth Hughes
Heather Hughes
Holly Hughes
Kathleen Hughes
Kiara Hughes
Mark Hughes
Michelle Hughes
Sara Hughes
Sarah Hughes
Victoria Hughes
Auburn Huhmann
Jill Huisken
Safet Hukic
Joshua Hull
Kelley Hull
Susanne Hull
Jessica Hulsey
Caitlyn Hummer
Steven Humphrey
Christopher Hums
Aisha Hundley
Jannelle Hunt
Kallie Hunt
Philip Hunt
Raymond Hunt
Deanna Hunter
Kimberly Hunter
Rachel Hunter
Shannon Hunter
Whitney Hurdsman
Devon Hurley
Rachel Hurley
Swank Hurst
Whitney Huse
Omar Hussain
William Husser
Katelyn Hussey
McKayla Hutchins
Bondreice Hutchinson
Steven Hutchinson
Rebecca Hutton
Vanessa Hutton
Brittney Huxley
Benjamin Huynh
Jesse Hyde
Kristey Hyde
Matthew Hydorn
Evon Hyles
Amber Hysong
Catherine Iannucci
Corina Iavarone
Isabella Igoe
Megan Imrisek
Craig Ingalls
Crystal Ingle
Joseph Ingle
Martha Inglis Legall
Casey Ingram
Melisa Ingram
Rachel Ingvalson
Jason Innerfield
Christopher Insco
Angelina Iosso
Steven Irby
Jared Irish
Jesica Irizarry
Sammy Irizarry
Sarah Irvine
David Isaac
Katherine Isabelle
Omobamidele Isibor
Raven Isidore
Arif Islam
Olivia Istvan
Katie Ivacic
Allen Ivey
Kiah Ivey
Angel Ivy
Steve Jabar
Lidia Jablonska
Caroline Jablonski
Leigh Jacaman
Brielle Jackson
Britney Jackson
Christine Jackson
Daniel Jackson
Faith Jackson
Jennifer Jackson
Joshua Jackson
Kinda Jackson
Kristian Jackson
Kyle Jackson
La'shay Jackson
Latoya Jackson
Mikayla Jackson
Raheem Jackson
Sara Jackson
Savannah Jackson
Shalie Jackson
Shelby Jackson
Stacey Jackson
Teresa Jackson
Trisha Jackson
Whitney Jackson
Oleta Jackson-Rivero
Andrea Jackson-Spain
Natasha Jacobs
Stephen Jacobsen
Heather Jacobson
Julia Jacobson
Cyndi Jacoby
Mathieu Jacques
Lynnett Jaeger
Hannah Jaehnig
Justin Jaggers
John Jagielski
Christopher Jagodka
Kassandra Jahn
Maya Jamaleddine
Audrey James
Brooke James
Chelsie James
Christina James
George James
Heather James
Ian James
Lauren James
Matthew James
Dianna Jamgochian
Chloie Janaro
Brittany Janelle
Andrew Janis
Mikayla Jankowski
Briahna Janulewicz
Meagan Jarboe
Felicia Jarman
Matthew Jarrell
Christine Jarvis
Valeriya Jasim
Simeon Jatto
Ryan Jaworski
Chevon Jay
Yamilee Jean-Louis
Melinda Jeffery
Noah Jeleniewski
Marisa Jellison
Alycia Jenkins
Ashley Jenkins
Edward Jenkins
Jarvis Jenkins
Quinten Jenkins
Trey Jenkins
Dave Jennings
Katie Jennings
Nicholas Jennings
Candace Jensen
Chasity Jensen
Candi Jesmer
Ashley Jewell
Taylor Jewett
Andrea Jimenez
Daniela Jimenez
Deja Jimenez
Joshua Jimenez
Shane Jobin
Susan Joefield
Aliess John
Janin John
Jennifer Johns
Sabrina Johns
Taylor Johns
Techa Johnsen
Alayssha Johnson
Alishea Johnson
Allison Johnson
Amanda Johnson
Ann-Katherine Johnson
Austin Johnson
Bryce Johnson
Carey Johnson
Charles Johnson
Cory Johnson
Cory Johnson
Courtney Johnson
Courtney Johnson
Dale Johnson
Dallin Johnson
Dawn Johnson
Donna Johnson
Erik Johnson
Ethan Johnson
Heather Johnson
Heather Johnson
Jacquelyn Johnson
Jaimie Johnson
Janay Johnson
Jebidiah Johnson
Jessica Johnson
Jonathan Johnson
Kassidee Johnson
Kendra Johnson
Kimberly Johnson
Kyle Johnson
Lauren Johnson
Michael Johnson
Michael Johnson
Michael Johnson
Peyton Johnson
Priceless Johnson
Quasia Johnson
Randall Johnson
Reon Johnson
Sarah Johnson
Shirley Johnson
Thomas Johnson
Tisha Johnson
Victoria Johnson
Victoria Johnson
Amanda Johnston
Craig Johnston
Julie Johnston
Kimberly Johnston
Nicholas Johnston
Shanta Johnston
Stephanie Johnston
Hallie Johnstone
William Joiner
Arden Jolley
Angela Jolliffe
Gary Jolly
Jamie Joly
Ashley Jonas
Alyssa Jones
Amanda Jones
Amber Jones
Angelina Jones
Ashley Jones
Ashley Jones
Brandi Jones
Brandi Jones
Burton Jones
Candyce Jones
Danielle Jones
Demetria Jones
Garrett Jones
Jessica Jones
Kelsey Jones
Kimberly Jones
Kimberly Jones
Nicole Jones
Pamela Jones
Phillip Jones
Robert Jones
Ryan Jones
Skyler Jones
Steven Jones
Tracy Jones
Umeca Jones
Imari Joplin
Annemarie Jordan
Brian Jordan
Daniel Jordan
Diamond Jordan
Elizabeth Jordan
Kaylei Jordan
Lexie Jordan
Patricia Jordan
Thomas Jordan
Joshua Jorden
Samuel Jortberg
Brittany Joseph
Gusley Joseph
Scarla Joseph
Sienna Joseph
Tracey Joseph-Austin
Holly Josephson
Jamie Josephson
Katrina Joshua
Keith Joyal
Jessica Joyner
Lena Joyner
Meredith Joy-Strickland
Megan Judd
Leon Judge
Lois Judkins
Taylor Judkins
Jordan Julio
Alex Julius
Aaron Jumalon
Nathanial Junco
Danielle Jung
Raphael Juniel
Caitlin Jurczyk
Eric Jurentkuff
Amber Justus
Kara Jutras
Elizabeth Kabana
Nicholas Kachmar
Candice Kaighn
Kailyn Kaiser
Michael Kaiser
Michael Kalil
Ashley Kaminski
Elyssa Kamis
Jessica Kamman
Mikaela Kane
Rachel Kane
Robert Kane
Sarah Kane
Jeremy Kansas
Zakary Kaplan
Jeffrey Kapral
Reya Karageorgos
Danielle Karling
Karen Karp
Elizabeth Karrick
Stacy Karron
Jessica Kaseberg
Kimberly Kaser
Scott Kass
Daniel Kassebaum
Joshua Kates
Eva Kathan
Anjita Katwal
Laura Kaufman
Michael Kaufman
Whitney Kavanaugh
Maiko Kawada
Alexis-Lee Kayser
Paige Keaney
Feonia Kearby
Ashley Keating
Robert Keaveney
Kelsea Keeble
Scott Keeley
Matthew Keen
Nicholas Keen
Daryl Keene
Jessica Kehl
Vanessa Kehoe
Anna Keibler
James Keicher
Maresa Kelleher
Matthew Kelleher
Amissa Keller
April Keller
Caralyn Keller
Hannah Keller
Kassidee Keller
Zachary Keller
Anthony Kelley
Cailte Kelley
Crystal Kelley
Jennifer Kelley
Jessica Kelley
Joseph Kelley
Katie Kelley
Rebecca Kelley
Richard Kelley
Edward Kellogg
Amanda Kelly
Barbara Kelly
Hannah Kelly
James Kelly
Jessica Kelly
Michael Kelly
Michael Kelly
Michelle Kelly
Nicholas Kelly
Timothy Kelly
Page Kelly Piccolo
William Kelso
Patrick Kem
Desiree Kemmerer
Zachary Kemp
Anna Kempf
Jonathan Kempin
Megan Kendig
Kevin Kendrick
Shaniqua Kendrick
Kenda Kennard
Amber Kennedy
Daniel Kennedy
Diane Kennedy
Jodi Kennedy
Marlene Kennedy
Patricia Kennedy
Robert Kennedy
Bridget Kennerson
Erich Kenney
Kerren Kenney
Daniel Kent
Maxwell Kent
Tricia Kent
Ahmir Kenyatta
Dale Kenyon
Koreen Kenyon-Bennett
Kyle Keogh
Travis Kerivan
Dominique Kerkhove
Reese Kerlin
Amanda Kern
Katherine Kerns
Krystal Kerns
Kelsey Kerr
Nancy Kerr
Abigail Kesecker
Amanda Kessel
Rita Kester
Ryan Ketchum
Abigail Ketola
Tiffany Ketter
Anthony Ketterer
Joseph Keyes
Christopher Keys
Christine Khabbaz
Faizan Khalid
Haider Khan
Kalinah Khan
Kendry Khater
Karima Khawaja
Nadir Kheiralla
Marufdjon Kholmatov
Jocelyn Khoury
Ashley Kibler
Billianne Kidwell
Sabrina Kie
Amanda Kiefer
Kristopher Kieffer
Lindsay Kiesewetter
Steven Kilduff
Abigail Killam
Michael Killebrew
Donald Killian
Nathan Kilpatrick
Hak Kim
Alesha Kimball
Holly Kimbrell
Valeria Kimbrough
Jessica Kincaid
Misty Kinczkowski
Jodi Kinder
Mary Kindrew
Madison Kinealy
Matthew Kinel
Alexandria King
Alexis King
Alyson King
Ashton King
Daniel King
David King
Dominoe King
Heather King
Jacqueline King
Jarred King
Jeffery King
Jonathan King
Katherine King
Madison King
Marina King
Megan King
Michael King
Nicholas King
Phantayesia King
Rachel King
Taylor King
Taylor King
Vanessa King
Wendy King
Tirza King-Hugill
Madison Kingsbury
Robert Kingsley
Davalyn Kinkead
Nancy Kinner
Breeze Kinnett
Emily Kinney
Janie Kinsey
Lydia Kinsman
Rebecca Kinstle
Amy Kinyon
Tony Kipkemboi
Austin Kirby
Kassandra Kirby
Sheena Kirk
Clayton Kirkland
Katherine Kirley
Brieann Kirschenheiter
Sarah Kish
Todd Kisley
Brittany Kiss
Bridget Kisselbach
Rebekah Kisser
Jonathan Kister
Sierra Kitson
Ashley Kivlehen
Belinda Kizer
Tammy Kizziah
Heather Klabunde
Colby Kleensang
Alycia Klein
Michael Klein
Lauren Klim
Robert Kline
Nathalia Klipp Elias
Jaime Kloos
Colleen Klosa
Paula Klotz
Hannah Klumb
Rachel Kmiec
Andrew Knauf
Trevor Knauss
Patrick Kneass
Anastasia Knight
Calvin Knight
Chad Knight
Jennifer Knight
Lauren Knill
Maegun Knippers
Casandra Kniskern
Anthony Knoch
Kevin Knotts
Crystal Knowles
Alyssa Knudsen
Kylie Kober
William Kocik
Rachel Kocimski
Adam Koehler
Jenifer Koenig
Rachel Koester
Robert Kogi
Joseph Kohl
Benjamin Kohler
Michael Kominske
Kim Komplin
Michael Kondrath
Ruting Kong
Raynold Kontoh
Aidan Koornneef
Megan Koors
Kuuipo Kopp
Tamsen Kopp
Stephany Kopyscinski
Allison Korba
Kristen Korbani
Kayla Kordecki
Leah Kornacki
Shawnessy Kornegay
Mustapha Koroma
Danielle Korotkin
Christopher Koshak
Jessica Kosobud
Michelle Koszkul
Krystal Kozuch
Jeromy Kraft
Azrianna Krajnik
Katie Krambeck
Matthew Kramer
Jaimie Kraska
Megan Krason
Carolynn Kraus
Alyssa Krauss
Joshua Krawczyk
Chloe Krawze
Hunter Krech
Jay Kreisher
Breanne Kreklow
Suzanne Krieck
Robert Krieg
Kyla Krizan
Corey Krochmal
Shawn Kroeck
Sarah Kruse
Kristine Kryzymalski
Andrew Kubasti
Lori Kube
Angelica Kubiak
Brian Kucab
Grace Kucharski
Summer Kucky
Rabbi Kudrat
Jon Kuncel
Jodi Kunzler
Christine Kupchick
Cristina Kuper
Sandra Kurehwa
Deanna Kurzydlo
Joseph Kushman
Philomina Kusi
Jonathan Kusiak
Danielle Kwapien
Amy Kwiek
Savanah Kyllonen
Edwinah Kyne-Kumeh
Ryan La Salle
Laura Labadia
Christine Labelle
Scott LaBelle
Matthew Laber
Casey Laberge
Alicia Labhart
Geremy Laboy Prospere
Marissa LaBranche
Jessica Lacaillade
Chantal Lacasse
Juston Lacasse
Jonathan Lacentra
Catherine LaChance
Tammy Lacher
Lacy Lacie
Casey Laclair
Tricia Lacombe
Jason Lacount
Joshua LaCroix
Tabatha Ladd
Samantha Ladnier
Kimberly Ladouceur
Lydia Lafferty
Robert Laffin
Megan Lafleur
Kathryn Lafond
Kiley LaFond
Gabriel LaForge
Michaela Laguerre
Cheryl Lajeunesse
Meghan Lajoie
Melanie Lalonde
Jesse Lam
Alexandra Lamastres
A. Katharine Lamb
Andrew Lamb
Lester Lamb
Montanna Lamb
Dirk Lambert
Joshua Lambert
Nathaniel Lambert
Roger Lambert
Savannah Lambeth
Christopher Lambros
Gina Lamm
Taylar Lamontagne
Ashley Lamotte
Kelly Lamoureux
Justina Lampe
Ariana Lampes
Melissa Lamphere
Ashton Lance
Kristen Landrum
Jason Landry
Larry Landry
Erika Lane
Cassandra Laney
Katie Laney
Ciera Lang
Debra Langevin
Andrew Langholdt
Dustin Langlois
Marissa Langlois
Anthony Langone
Ashley Langtry
Josephine Langworthy
John Lanier
Shelby Lanier
Chelsea Lanpher
Daniel Lanzarone
Jennifer Lanzillo
Heather Lapierre
Angel Laplante
Caleb Lapointe
Diana Lapp
Felisa Claire Lapus
Yadixa Lara-Mendez
Michelle Laramie
Shawn Larivee
Clothilda Larkin
Eric Larochelle
Heather Larose
Larry Larrance
Julie Larson
Katlynn Larson
Ryan Larson
Samantha Larson
Siri Larson
Amber Lasater
Eric Lassiter
Samantha Laster
Nicholas Latino
Stephanie Latko
Dale Lauffer
Madison Laughlin
Tory Laumb
Faith Laurenza
Shannon Laurio
Michael Laush
Kayla Lauterwasser
Kimberly Lauzon
Jeffrey Lavallee
Jordon Lavalley
Amy Lavender
Haleigh Laverty
Michael Lavigne
Julia Lavoie
Michael Lawler
Nicole Lawley
Karen Lawlor
Cydney Lawrence
Dylan Lawrence
Peter Lawrence
Jessie Lawrie
Everett Lawson
Jacquelyn Lawson
Jessica Lawson
Lynda Lawson
Shane Lawson
Calley Lawyer
Maria Laya
Derek Layton
George Lazar
Jo Ann Lazar
Brooke Lazur
Jeremiah Le
Mike Le Sage
Danny Leach
Justin Leach
Ryan Leach
Justus Leadbeter
Darren Leahy
Kristina Leahy
Celeste Leary
Sheila Leaston-Smith
Nicole Leatherman
Noel Lebeau
Samantha Lebelt
Kevin Leblanc
Marzena Leciejewska
Sabrina Leclair
Loren Ledbetter
Martin Ledesma
Holden Ledford
Sarah Ledford
Ashley Leduc
Ashley Lee
Asia Lee
Asia Lee
Erik Lee
Joscelyn Lee
Ka Lee
Kevin Lee
Kristina Lee
Madison Lee
Mandy Lee
Matthew Lee
Michael Lee
Michele Lee
Robert Lee
Seth Lee
Solomon Lee
Nathan Leecy
Shumee Leeworthy
Connor Lefevra
Samantha Legan
Hailey Legasse
Marissa Leger
Lance Legere
Gary Lego
Cherline Legrand
Megan Lehew
Brittany Lehman
Matt Lehmer
Antony Leipf
William Leischner
Jasmine Leitch
Lauren Lemarchand
Hunter Lemay
Samantha Lemay
Lalyssa Lemelle-Ceasar
Alexander Lemery
Jessica Lemieux
Kelly Lemire
Lacy Lemke
Areanna Lemon
Joel Lenda
Troy Lennen
Noah Lennon
Michaela Lentz
Casey Lenz
Jessica Leogue
Javier Leon
Jeana Leon
Hannah Leonard
Jessica Leonard
Kyle Leonard
Rachel Leone
Robin Lepage
Alyssa Lepore
Shannon Leroy
Sophia Lesher
Dina Lesko
Adam Lessard
Robin Lester
Jannelle Lestrade
Carrie Leung
Bethany Levasseur
Samantha Leveille-St.John
Jeffrey Levesque
Victoria Levesque
Stephanie Levin
Brenda Levy Purdy
Noah Lewandowski
Makyla Lewellen
Ashley Lewis
Brian Lewis
Christina Lewis
Don Lewis
Emily Lewis
Hannah Lewis
Jeta Lewis
Julia Lewis
Karen Lewis
Katelyn Lewis
Kelly Lewis
Marvin Lewis
Matthew Lewis
Nicolette Lewis
William Lewis
Teresa Ley
Kelly-Rose Leyko
Jose Leyva
Monica Leyva
Kristin L'Heureux
Lauren Libberton
Joshua Libby
Sarah Lichy
Jason Lickfeldt
Jessica Licon
Mario Licup
Angela Liddell
Rory Lieb
Michael Lieberknecht
Nicolas Lietzke
Matthew Liff
Ryan Liles
Amanda Liljewall
Milissa Lilley
Jason Lima
Lily Lima
Qingyan Lin
Joy Linch
Emmalea Linder
Lauren Lindhurst
Mikayla Lindquist
Ciarra Lindsay
Ian Lindsay
Kersten Lindsey
Kyle Lindsey
Michael Linea
Hannah Linquata
Molly Linscott
Beckyjo Lintgen
Thomas Lippert
Arielys Liriano Trejo
Sarah Litchney
Alexander Littizzio
Kisha Little
Nicole Little
Andrew Liu
Jasmine Liu
Shen Liu
Yanming Liu
Hunter Livingston
Catherine Livingstone
Brett Lloyd
Lisa Lloyd
Sochanviphea Loch
Linda Lochli
Brian Lockhart
Elizabeth Lockhart
Jason Lockhart
Leyland Lockhart
Zachary Loebs
Michael Loede
Lindsey Loehr
Joshua Logan
Leah Logan
Vincent LoGiudice
Christopher Logue
Corey Lohr
Justin Lohr
Rebecca Lohse
Sebastian Loire
Jaime Lojowsky
Gabrielle Lokamas
Katie Lombardi
Sheriel Lomenick
Ian Loney
Austin Long
Jennifer Long
Kaylee Long
Kimberly Long
Marissa Long
Michael Long
Rebecca Long
Zachary Longden
David Longino
Francis Longo
Nicholas Longo
Kaitlyn Longstaff
Samantha Longval
Joshua Longworth
Crystal Loomis
Jonna Loomis
Kent Loomis
Steven Looper
Alexander Lopez
Daniel Lopez
Darlene Lopez
Jasmine Lopez
Sammy Lopez
Timothy Lopez
Kabao Lor
Randy Lora
Andrew Loraditch
William Lord
Macey Lorden
Kylie Lorenzen
Lurelee Lorenzen
Paige Loria
Margaret Loring
Dale Lott
Derrick Loughlin
Jacqueline Louviere
Henry Love
Michael Love
Laurie-Anne Loveday
Jahleel Lowe
Megan Lowe
Ryan Lowe
Andrew Lowell
Jessica Lozano
Charity Lucas
Patrick Lucas
Tiffany Lucas
Joshua Luchansky
Kelsey Luchterhand
Brian Lucier
Robert Lucier
Eugene Luckenbach
Mitchell Lucky
Sonya Luedeman
Aaron Luepschen-Meek
Debra Luf
Kyle Lukoskie
Carolyn Lukralle
Clifford Lumpkin
Emiliano Luna
Eric Lunde
Jennifer Lundquist
Tarik Lunja
Jessica Lunsford
Yuhong Luo
Morgan Luongo
Xanthin Luptak
Christopher Lusk
Joseph Lusk
Kevin Lussier
Sierra Lust
Jason Luu
Nicole Lux
Marissa Luzzi
Andrew Ly
Jeremy Lyas
Mark Lydon
Sheree Lyerla
Taylor Lykins
Ryan Lym
James Lynch
Jennifer Lynch
Katherine Lynch
Nadia Lynch
Rene Lynch
Tina Lynch
Heather Lyndon
Brendan Lyon
Dyana Lyon
Larae Lyons
Charles Lyttle
Keantae Mabine
Miranda Mabry
Kasey Macdonald
Sabrina MacDonald
Kelsee Mace
Taisha MacEdo
Cheyenne MacGilfrey
Timothy MacGregor
Alexa Machado
Nicholas Macholdt
Daniel MacIver
Jillian MacKay
Michael MacKenzie
Taylor MacKin
Rhiannon MacLean
Robyn MacNab
Joy Madamidola
John Maddox
Latricia Maddox
Michael Maddox
Jessica Madore
Michaela Madrigal
Alina Marie Maerz
Lisa Maes
Racheal Maffei
Carter Maffioli
Alexandria Magana
Armando Magana
Marie Magana
Ananda Magar
Grace Mage
Bayley Magee Bacchus
Samantha Maglio
Melissa Magnusson
Andrea Maguire
Jaclyn Maguire
Sean Mahan
Steven Mahar
Charity Mahay
MacKenzie Maher
Laura Mahlum
May Mahmoud
Alyana Mahoney
Joshua Mahoney
Robin Mahrouk
Bibek Mainali
Adib Maki
Matthew Malatt
Beth Maldonado
Jonathan Maldonado
Morgan Malik
Joseph Maline
Christopher Mallett
Vanessa Malloy
Audrey Malone
Matthew Malone
Brandon Mamer
Ashley Manansala
Danforth Manchester
Jessica Manchester
Benny Mancil
Christopher Mancino
Darby Mandelin
Scott Mandella
William Maness
Katie Mangan
Heather Mangas
Jarrod Manglona
Tiffany Mangold
Alexander Mangos
Christopher Manguno
Kevin Manigault
Courtney Manley
Grace Manley
Austin Mann
Sheila Mannello
Emelie Manning
Ian Manning
Lisa Manning
Rita Manning-Gordon
Ashley Mannisto
Chelsea Mansfield
Anneliese Manthey
Jeff Marble
Jennifer Marc
Neil Marceau
Adam Marchacos
Lori Marchand
Starla Marchant
Kylee Marcum
John Marendes
Ryan Mariano
Brittany Marikos
Michael Marinari
Anastasia Marino
Richard Mark
Rane Markgren
Scott Marks
Erica Markson
Emma Marl
Susan Marlborough
Haleigh Marleau
Nickolas Marley
Adam Marmuscak
Isabella Marongio
McKayla Marquardt
Kayla Marquis
Nicholas Marriotti
Zoraya Marroquin
Matthew Marsala
Ryan Marsh
Tiffany Marshal
Brittany Marshall
Carrie Marshall
Christina Marshall
Magan Marshall
Matthew Marshall
Nicholas Marshall
Joshua Marston
Desiree Marszalkowski
Norman Martell
Lucas Marthaler
Ashley Martin
Brittany Martin
Cara Martin
Douglas Martin
Ethan Martin
Isaiah Martin
Jamie Martin
Jessica Martin
John Martin
Kaitlin Martin
La'Von Martin
Lisa Martin
Lisa Martin
Margot Martin
Natasha Martin
Richard Martin
Ryan Martin
Tamara Martin
Victoria Martin
Zoila Martin
Katherine Martineau
Alfredo Martinez
Breana Martinez
Carole Martinez
Christopher Martinez
Daniel Martinez
Desaray Martinez
Eddie Martinez
Emily Martinez
James Martinez
Jordan Martinez
Jose Martinez
Lee Martinez
Sophia Martinez
Joseph Martino
Alexa Martorana
Steven Martorano
Kristie Martz
Julius Marvin
Alexandre Mascrier
Jamie Mashiah
Brandon Mason
Catherine Mason
Kristopher Mason
Kelsey Massarini-Mau
Andrew Masse
Sandra Massung
Zeba Master
Erin Masters
Stephanie Masters
Taylor Masterson
Alyssa Maston
Haley Mastovich
Adriana Mata
Nicholas Matarazzo
Naomi Mathena
Amy Matheson
Anil Mathew
Kyle Mathews
Randee Mathews
Emile Mathez
Victoria Mathieu
Joel Matic
Thomas Matis
Jennifer Matlock
David Matteson
Hannah Matteson
Erik Mattheis
Lisa Matthews
Jaelle Matthieu
Brooke Mattina
Alexa Mattingly
Charlee Mattingly
Jennifer Mattison
Ashley Mattos
Tammy Mattson
Danielle Matus
Christina Matzelle
Victoria Mauch
Tamara Mauer
Tasha Mauer
Dusty Maugh
Chad Mauk
John Mauldin
Brett Maurer
Michelle Maurer
Paul Maurer
Tess Mauro
Matthew Mauzy
Jennifer Maveety
Katherine Maw
Jill Maxcy
David Maxim
Nicholas Maxwell
Brock May
Hannah May
Lacey May
Lawrence May
Victoria May
Samantha Mayer
Aaron Mayes
Ahblaza Mayes
Sadie Mayhew
Maxwell Maynard
Stacey Maynard
Tyson Maynard
Anthony Mayotte
Megan Mazon
Brian Mazzariello
Jennifer Mazzola
Adelaide Mbofana
Evelyn Mburu
Amy McAdams
Kirsten McAlister
Hannah McAllen
Ethan McAllister
Naomi McAllister
Cory McArdle
Kiera McArthur
John McBean
Thomas McBreen
Colin McBride
Emily McBride
Pamela McCabe
Darien McCall
David McCann
Patrick McCann
Christopher McCarson
Aiysha McCarthy
Amanda McCarthy
Brian McCarthy
Jennifer McCarthy
William McCarty
Jaymee McClain
Mikaela McClellan
John McClelland
Kyle McClintock
Heather McCloskey
John McComiskey
Jessica McConnachie
Megan McConnell
Bryan McCormick
Jeffrey McCormick
Jamie McCrillis
Patrick McCubbin
Harrison McCulloch
Rachel McCulloch
Donna McCullough
Megan McCullough
Rachel McCully
Shannon McCune
Kyle McCurdy
Marijane McCusker
Michael McDaniel
Lori McDermott
Morgan McDermott-Hasse
Nicholas McDonald
Shawn McDonald
Ashley McDonnell
Annmarie McDonough
Lexie McDonough
Aleesha McDormand
Kyle McEathron
Krista McElroy
Michael McEvoy
Christopher McFadden
Ashley McFall
Emily McFall
Heather McFall
Ashley McFarland
Cody McFarland
Kathryn McFarland
Letitia McFelt
Jonathan McGaha
Amanda McGee
Kristyn McGhee
Erin McGillivray
Brian McGinn
Katie McGinn
Angela McGinnis
Mikaela McGowan
Cameron McGrady
Ralph McGrady
Nichole McGrail
Shaun McGrath
Kylie McGraw
Molly McGurran
Christopher McHenry
Steven McHenry
Mackenzie McHugh
Christopher McKee
Hunter McKee
Tyler McKeever
Brantly McKendree
Adele McKenna
Genove McKenzie
Reshonna McKenzie
Lauren McKillip
Michael McKinley
James McKinzie
Leena McKinzie
Christopher McLaggan
Adam McLain
Eric McLain
Theresa McLain-Fisher
Jordan McLaughlin
Melicia McLaughlin
Nicole McLeish
Elizabeth McLellan
Elizabeth McLemore
Kimber Lea McLennan
Justin McLynch
Kayley McLynn
Kyle McMahon
Danielle McManus
Shanice McMichael
Tobi McMillan
Brittany McMillian
Erik McMullen
Camryn McNally
Rachael McNamara
Rachel McNamara
Devin McNaney
Tristan McNay
Madeline McNeeley
Joshua McNew
Paula McNulty
Robert McNulty
Amy McNutt
Gorgeous McPeters
Britton McPhee
Philip McPherson
Amber McQuaid
Cameron McQueeney
Aviana McRae
Martin McRobie
Alisha McSwain
Devon McVay
Sara McVicker
Sarah McWhirter
Mariah Mead
Matthew Mead
Latoya Meade
Jacqueline Meaney
Russell Means
Felicia Mease
Nelida Meda Frias
Kayla Medico
Emerson Medina
Gilbert Medina
Jezzafy Medina
Samantha Medina
Viviana Medina
Andrew Medlin
Aaron Medlock
Rebecca Medlock
Alberto Medrano
Daniel Medrano
Erin Meehan
Alexander Meek
Tahney Meek
Katrina Mega
Dawn Megill
Mitchell Megonnell
Hena Mehra
Kimberly Mehrhoff
Jordan Meier
Barrett Meigs
Eric Meinders
Kylie Meints
Zachary Meisel
Cesar Mejia
Jessica Melanson
Jessica Melendez
Eduardo Melendrez
Jennifer Melendy
Samantha Meletis
Jennifer Melland
Elizabeth Mellen
Aaron Mellert
Jesse Mellin
Cassondra Mello
Jacob Mello
David Mellor
Lora Melton
Christopher Melugin
Andreas Melzer
Eric Menard
Jordan Mendelsohn
Michael Mendes
Tiah Mendiola
Beatriz Mendoza
Jocelyn Menendez-Aponte
Haoyi Meng
Julia Menzi
Jonathan Mepham
Sandra Mercado
Tiarra Mercado
Justin Mercer
Ryman Mercer
Jessica Merchant
Karlene Merchant
Audra Mergl
Amairany Merino Ramos
Jeffrey Merkel
Ashlee Merrill
Nicholas Merritt
Sarah Merritt
Trina Merritt
Afi Merritt-Grady
Joshua Merriweather
Jennifer Merthe-Grayson
Dzeneta Mesinovic
Justin Messer
Ashley Messin
Brittney Messin
Samuel Metzger
Alexis Meucci-Paniago
Alexander Meyer
Amanda Meyer
Lara Meyer
Latasha Meyer
Zachery Meyer
Kellie Meza
Michael Micale
Sarah Micetich
Kari Michalak
Noah Michaud
Rebecca Mickens
Tyrone Mickens
Angela Middleton
Danielle Miele
Saren Miell
Shaun Mienke
Roger Migliaccio
Anthony Milano
Carl Milbourne
Christopher Miles
Victoria Miles
Collin Miley
Ashley Milfelt
Mirna Miljevic
Jason Milkowski
Laurie Milla
Caleb Millan
Emmy Millan
Haley Millen
Alexander Miller
Alyssa Miller
Amber Miller
Angela Miller
Caprice Miller
Catherine Miller
Cody Miller
Dakota Miller
David Miller
Elizabeth Miller
Emmett Miller
Heather Miller
Jamie Miller
Jeremy Miller
Jon Miller
Joseph Miller
Kelsie Miller
Kirsten Miller
Mary Miller
Neil Miller
Nicolas Miller
Norma Miller
Rebecca Miller
Robert Miller
Ruth Miller
Sara Miller
Skyler Miller
Stephanie Miller
Tamara Miller
Thomas Miller
Urszula Miller
Zachary Miller
Janice Miller Gee
Stephanie Milliette
Farrann Milligan
Austin Mills
Kristina Mills
Laura Mills
Sandra Mills
Mark Milton
Sarah Milton
Michael Mingrone
Marnie Mingus
Adrian Minichiello
Gretchen Mink
Megan Mink
Marc Minkler
Christine Minos
Morgan Minto
Christopher Minton
Gira Mirabal
Justin Miranda
Virginia Miranda
Arpine Mirzakhanyan
Kate Misiorski
Kathy Misserville
Wayne Mistiatis
Abby Mitchell
Adelia Mitchell
Alexander Mitchell
Brandy Mitchell
Elizabeth Mitchell
Elizabeth Mitchell
James Mitchell
James Mitchell
Kadesia Mitchell
Katherine Mitchell
Kathy Mitchell
Kera Mitchell
Michael Mitchell
Morgan Mitchell
Rebecca Mitchell
Joshua Mittelsteadt
Kerry Mittermiller
Emily Miville
Carmella Mixon
Lorraine Mixon-Catron
Danielle Moats
Ryan Moats
Nick Mobilia
Matthew Modderman
Taylor Moderow
Kevin Moffat
Danielle Moffett
Jessica Moffett
Ala Mohammad
Iphigenia Mohler
Jeffrey Mohler
Jannik Mohr
Joshua Mohun
Melissa Molettieri
Joseph Molfetta
Alexis Molina
Anthony Molina
Breanna Molina
Katherine Molina
Yomara Molina Felix
Sean Mollet
Michelle Mollett
Victoria Momb
Patrick Monahan
Marcus Mondi
David Mondragon
Lawanda Mondragon
Kyle Mongeon
Kayleigh Monis
Deborah Monroe
Dennis Monroe
Jordan Monroe
Zachary Monroe
MacKenzie Monsegue
Emily Monteforte
Krystina Montefusco
Amy Monteiro
Esmeralda Monteparo
Hector Montes
Jazmin Montes
Jennifer Montgomery
Oscar Montoya
Lindsey Montpelier
Jessica Monty
Jennifer Montz
Amanda Monzo
Adam Moody
Eric Moody
Ryan Moody
Melissa Moon
Timothy Moon
Cameron Mooney
Alexander Moore
Amber Moore
Austin Moore
Delaney Moore
Jerry Moore
Jocelyn Moore
Justin Moore
Kathleen Moore
Krista Moore
Lauren Moore
Sarah Moore
Sean Moore
Starla Moore
Stuart Moore
Whitney Moore
Zachary Mootz
Robert Mora
Olivia Morales
Amy Moran
Curtis Moran
Debra Moran
Deonna Moran
Megan Moran
Michael Moran
Patrick Moran
Michael Morehouse
Joseph Moreno
Mauricio Moreno
Jessenia Moreno Delgado
Erynne Morgan
Jamie Morgan
Melissa Morgan
Silvana Morgan
Stacy Morgan
Tessa Morgan
Amber Moriarty
Alexander Morin
Christopher Morin
Dylan Morin
Emily Morin
Gabrielle Morin
Michael Morin
Rebecca Morin
Wendy Morningstar
John Morrin
Amanda Morris
Christopher Morris
Ebony Morris
Elizabeth Morris
James Morris
Mary Morris
Dannielle Morrison
Dylan Morrison
Elizabeth Morrison
Jeremy Morrison
Melonie Morrison
Brooke Morrissey
Kyle Morrissey
Brittney Morrow
Kyle Morrow
Abby Morse
Jennifer Morse
Nicholas Morten
Glenn Mortensen
Brittni Morton
Gamal Morton
Ingrid Morton
Jennifer Morton
Sarah Morton
Erik Mortwedt
Juan Paolo Mosca
Sophia Mosca
Latoya Mosely
Christopher Moses
Kyle Moses
Robert Mosley
Laura Moss
Jared Mota
Herman Motcheka
Patrick Motuzas
Somally Moul
Madison Mowdy
Jenna Mowers
Todd Mowery
Charles Moyer
James Moyer
Josiah Moyer
Stephanie Moyer
Daniel Moylan
Debra Muckenfuss
Emily Muffley
Qiturah Muhammad
Alexandra Muhlbach
Sara Muir
Sophie Muise
Dino Mujcin
Monicah Mukono
Patricia Odani Mukuka
Joseph Mulaski
Jake Mulcahey
Bianca Mulhern
Mark Mulkey
Michael Mullen
Joseph Mullesch
Nicholas Mullett
Dana Mullinax
Mark Mullins
Mary Mullins
Madison Mumm
Jennifer Mummert
Martin Mumper
Samantha Muniz
Jessica Munroe
Michael Munzen
Jessica Murawski
Nicole Murdie
Brandy Murdock
Karleia Murillo
Alanna Murphy
Brandon Murphy
Brian Murphy
Colleen Murphy
Hailey Murphy
James Murphy
Jaymes Murphy
Katie Murphy
Kelli Murphy
Kieran Murphy
Mary Murphy
Meghan Murphy
Timothy Murphy
Trista Murphy
Haley Murray
Kelly Murray
Lindsey Murray
Michelle Murray
Renee Murray
William Murray
Kimberly Murrell
Annemarie Murtha
William Musacchio
Katelyn Muscato
Nathan Musgrave
Oskar Musialowski
Eric Musisi
Kelly Musselman
Tracy Musto
Lucy Muwonge
Amber Myers
Justin Myers
Lucas Myers
Megan Myers
Michael Myers
Nicholas Myers
Laila Nabhan
Patricia Nabuufu
Bradford Nadeau
Danica Nadeau
Jaelyn Nadeau
Jamie Nadeau
Jennifer Nadeau
Brandon Nadolny
Portia Nagano
Casey Nagle
Matthew Nagy
Norbert Nagy
Justine Naia Soto
Poonam Naidu
Pranay Naidu
Samantha Nakamoto
Katherine Nakouzi Aranda
Michael Nalbone
Chadera Namauu
Lakisha Nance
Dustin Napier
Jeff Nash
Chaney Nash-Gibney
Johnluke Nassar
Nick Nasse
Lindsey Naticchioni
Jaime Natividad
Lauren Nay
Marla Nazario
Paola Nazario Pagan
Jennifer Naze
Andrew Nazzaro
Jamie Nazzaro
Kevin Nealey
William Neault
Emily Nedwick
Gabriella Needs
Tanya Neff
Amanda Neiheisel
Miranda Nein
Alexandra Neligon
Ashley Nelson
Connor Nelson
Dylan Nelson
Elizabeth Nelson
Garrett Nelson
Jaclyn Nelson
Joseph Nelson
Justin Nelson
Kamela Nelson
Kori Nelson
Lakesha Nelson
Patricia Nelson
Christine Nenkov
Pamela Nentwig
Alex Nerio
William Nestor
Judith Netherland
Lance Nettles
Alicia Nevitt
Dora Newberry
Amanda Newcome
Dolan Newell
Sara Newell
Angelina Newhall
Haley Newlin
Benjamin Newman
Lisa Newson
Christina Newton
Hailey Newton
Brian Nguyen
Cassidy Nguyen
Christopher Nguyen
Cuc Nguyen
Kathy Nguyen
Kellie Nguyen
Melissa Nguyen
Bruce Nibert
Annestha Nicholas
Amber Nichols
Erica Nichols
Maxwell Nichols
Erika Nickerson
Rebecca Nickerson
Thomas Nield
Brittany Nielsen
Natalie Nielson
Heather Niemczura
Felicia Nietering
Mikhail Nieves
Deborah Nikias
Alison Nikolov
Tilak Niroula
Aeysa Nixon
Brysen Nixon
Veronica Noah
John Noel
Joselande Noel
Philip Noel
Heidi Nolan
Megan Nolan
Lorraine Nonxoloba
Ann Norato
Kory Nordby
Robert Norfleet
Anna Norford
Eleni Norman
Kenneth Norman
Robert Norman
Tamie Norman
Julie Normand
Mitchell Norris
Rebecca Norris
Kristie North
Samantha North
Douglas Northcott
Seimitra Northcutt
James Northup
Anna Norton
Ashley Norton
Zachary Norton
Melissa Norvell
Gregory Norvesh
Matthew Notter
Jason Novak
Joseph Noyes
Christopher Nugent
Eric Nunemaker
Joseph Nunes
Joseph Nunez
Wascar Nunez
Amber Nunnaley
Greggory Nuovo
Ronald Nurse
Natalie Nuss
Jill Nutting
Kevin Nyberg
Sean Nye
Cassandra O'Boyle
Justin O'Bryant
Kristen O'Callaghan
Denisa Ocanovic
Catherine Ochart
Leon Ochs
Brian O'Callaghan
Casey O'Connell
Rebekah O'Connell
Alexandra O'Connor
Caitlin O'Connor
Erin O'Connor
John O'Connor
Kyle O'Connor
Christopher O'Day
Brittany O'Dell
Thorr Odinson
Jennifer Odoj
Thomas Odom
Rachael O'Donnell
Renee O'Donnell
Ian O'Dowd
Timothy O'Dowd
Keandra Odukoya
Jana Oelofse
Sarah Oetker
David Offalter
George Offley
Michael Offutt
Ryan Oftedahl
Jean Ogando
Stephanie Ogar
Jessica Ogas
Flora Ogbonna
Keely Ogden
Ashton O'Hara
Erin O'Hara
Kori O'Hara
William Ohrenberger
Ryan Okane
James O'Keefe
Ryan O'Keefe
Solomon Okehi
Dustin Okon
Brent Olds
Renee O'Leary
Blake Olinger
Moneisha Olison
Mallori Oliva
Marco Oliveira
Matthew Oliver
Obianuju Oliver
Raegan Oliver
Melissa Olmstead
John O'Loughlin
Kasey Olsen
Amy Olson
Denise Olson
Katherine Olson
Lorinda Olson
Michelle Olson
Shanda Olson
Andrew Oltrogge
Robert O'Mara
Hannah Omary
Dianna Ombui
Jacquelyn Onate
Connor O'Neill
Sarah O'Neill
Violet O'Neill
Jezabelle Oneill Roulette
Jacob Ongwiseth
Jeni Onizuka
Paul Onolan
Zachary Onyan
Christina Onyeokoro
Emily Orciuch
Rylee O'Regan
Oscar Orellana
Aaron Orillaza
Lauren Orlovsky
Annabelle Orme
Leander Orr
Annemarie Orsay
Brittany Orsillo
Michael Ortega
Amanda Ortiz
Casey Ortiz
Christen Ortiz
Emilie Ortiz
Hector Ortiz
Joshua Ortiz
Reynaldo Ortiz
Sentia Ortiz
Jazzmyhn Ortiz Murillo
Angel Ortiz-Guzman
Ruzanna Orudzhyan
Michael Osella
Gail Osgood
Tyana Osgood
Tia Oshel
Micheal Ostello
Cindy Oswald
Mitchell Oswald
Sara Oswald
Brian Otey
Randall Otis
Mariae O'Toole
Heather Otterholt
Imane Ouahidi
Crystal Ouedraogo
Brianna Ouellette
Mary Ouellette
Tariq Oulidi
Karima Oumsalem
Jennifer Ovalle
Miguel Ovalles
Shelby Overgaard
Jessica Oviedo
Tesia Owen
Bailey Owens
Jeremy Owens
Jordan Owens
Ryan Owens
Sarah Owens
Shane Owens
Steven Owens
Tyler Owens
Connie Owensby
Hopeful Owitti
Kwame Owusu
Harriet Oxley
Nancy Oxton
Samantha Oyer
Russell Ozmon
Alisha Pace
Ashleigh Pace
Karen Pace
Christopher Pacheco
Nathalie Pacheco
Nicole Pacheco
Shirley Pack
Shawna Packard
Sean Padecky
Emily Padgett
Jamie Padgett
Amir Padilla
Francisco Padilla
Jeffrey Paduano
Michael Paduano
Domenic Padula
Breana Page
Michelle Page
Tiffany Page
Brittany Paglia
Amy Pagliaro
Andrew Paielli
Ethan Paige
Heidi Painter
Makenzee Pair
Jennifer Pajak
Angela Pak
Antonio Pallotta
Nicholas Pallotta
Dana Palm
Michael Palm
Brandi Palmer
Danielle Palmer
Kayla Palmer
Brett Palser
Angela Palumbo
Carina Palumbo
Lee Pancoast
Arianna Papathanasiou
Kathleen Pape
Kaitlin Papineau
Jessica Pappalardo
Michaela Pappalardo
Alexa Pappas
Shannon Pappas
Hunter Papuga-Bottazzi
Andrew Paquette
Kaylee Paquette
Victoria Paquin
Jovait Para
Alyssa Paradis
Nicholas Paratore
Jaime Parchesky
Ashley Pare
Michelle Parent
Robert Parent
Danielle Parham
Krizia Paricci
Susan Paris
Kenneth Park
Keunseon Park
Austin Parker
Dillon Parker
J.A. Logan Parker
Kayla Parker
Laine Parker
Lindsay Parker
Mikaela Parker
Tara Parker
Laura Parker-Bowen
Sean Parkinson
Christopher Parks
Keaton Parks
Torrey Parnell
Nicholas Paro
Daniel Parr
Kerry Parra
Tessa Parrott
Heather Parsons
Morgana Parsons
Rory Parsons
Gregory Parzych
Kathryn Pasciuto
Timothy Pasisz
Leslie Paskoff
Daniel Passen
Gabriel Passen
Lauren Pastrone
Kristy Paszak
Kajal Patel
Kshamata Patel
Rushi Patel
David Pater
Aubrie Patrick
Brandi Patrick
Brittany Patrick
Daniel Patrie
Bryan Patriquin
Paul Patrocky
Kathryn Patsfield
Tara Patten
Alexis Patterson
John Patterson
Joseph Patterson
Mariah Patterson
Rachel Patterson
Scott Patterson
Sylvia Patterson
Brendan Patton
Rachael Patton
Rebekah Patton
Victoria Paul
Rhonda Pauley
Kara Pauling
Robert Paura
Sydney Pawczuk
Rebecca Pawlina
Jessica Pawnell
Marlyn Payero
Brianna Payne
Cory Payne
Jenn Payne
William Payton
John Peabody
Jonathan Peabody
Robert Peaks
Sarah Pearman
Amanda Pearson
Duncan Pearson
Kaitlyn Pearson
Lauren Pearson
Selina Pearson
Whitney Pearson
Jeremy Pease
Morgan Pease
Adam Pechan
Patrick Peck
Clifton Pecore
Melissa Pedersen
Damien Pedregon
Andrew Peed
Adil Peerbhoy
Rachel Peetz
Ryan Peguero
Peter Pegues
Armando Pelaez
Jenna Pelfrey
Lori Pelkey
Hailey Pellerin
Jordann Pellerin
Cheyanne Pelletier
Christopher Pelletier
Janessa Pellman
Miranda Peloquin
Krysten Peltonovich
Billiejean Peltz
Diane Pemberton
Marisol Pena
Rashia Pena
Margaret Pence
Lacy Pendleton
Aaron Pendley
Cynthia Pennington
Kayla Pennington
Jacklyn Pepich
Kaitlyn Pepin
Kristina Peralez
Keven Peralta
Cameron Peredna
Leshanta Perera
Alberto Perez
Ana Perez
Ariane Perez
Jeniffer Perez
Jessica Perez
Mauricio Perez
Mayreliz Perez
Ruben Perez
Sarah Perez Gutierrez
Pasquale Perfetto
Maria Perham
Damian Perino
Jeanaye Perkey
Brandi Perkins
Carley Perkins
Merissa Perkins
Naigea Perkins
Amisha Pero
Lisa Perrotti
Adam Perry
Alexandria Perry
Amber Perry
Brandon Perry
Camille Perry
Dakota Perry
Daniel Perry
Hathaway Perry
Joseph Perry
Joshua Perry
Tammy Perry
Kavita Persaud
Nadia Persaud
Trudy Persons
David Pesqueira
Dawn Pess
Dylan Peterkin
Christine Peters
Jacob Peters
Katrina Peters
Theresa Peters
Adrianne Peterson
Ian Peterson
Kayla Peterson
Kendrick Peterson
Michael Peterson
Parker Petrea
Rena Petri
Faith Petrides
Michael Petrillo
John Petrosino
George Petrosky
Anthony Petruzziello
Chelsey Petry
Tiara Petteway
Schynia Petteys
Tara Pettigrew
Kayla Pettingill
Tracy Pettit
Ethan Petty
Joseph Pfankuch
Raychel Pfeffer
Jilyssa Pfeifer
Shay Pfirman
Triet Pham
Christopher Phan
Willis Pharris
Amanda-Olivia Phelps
Steven Phelps
Angelena Phifer
Alex Philbrick
Hayley Philbrook
Kaila Philbrook
Travis Philipsen
Brandon Phillips
Celeste Phillips
Derek Phillips
Joshua Phillips
Katherine Phillips
Kelsey Phillips
Shelby Phillips
Shelby Phillips
Vanessa Phillips
Kristy Phinicie
Stacey Phipps
Tabitha Phy
John Piana
Katja Pianka
Kyle Piccoli
Fernando Piccozzi Pais
Corinne Pich
Brandon Pickerel
Kyle Pickering
Camille Pickett
Cody Pickett
Robert Pickup
Michael Pierangelino
Autumn Pierce
Deborah Pierce
Gerren Pierce
Matthew Pierce
Terica Pierce
William Pierce
Arlina Piercy
Carine Pierre
Richelene Pierre
Veronica Pierson
Tristan Pietz
Dawn Pignataro
Katherine Pigsley
Alyssa Pike
Kendell Pike
Tammy Pilon
Heather Pina
Christopher Pina-Maraglia
Kayla Pinard
Richard Pinelli
Samantha Pinheiro
Ashley Pini
Monica Pinkaow
William Pinkard
Kayloni Piotraschke
Sonia Pipkin
Armand Pirgu
Andrea Pirkey
Matthew Pitcher
Nataniel Pitner
Michael Pitroski
Jamie Pittenger
Chafin Pitts
Jonathan Pitts
Kacie Pitts
Alyssa Pizzano
Paul Pizzo
Heather Place
James Plachinski
Slavik Plamadyala
Shane Plante
Derrick Planz
Eric Plasencia
Stacy Plaskowitz
Jamie Platt
Anna Plikhno
Ryan Ploof
Lauren Plouff
William Plum
Laura Plumey
James Plumley
Andrew Plummer
Brianna Plummer
Molly Plummer
Kristen Plunk
Victoria Poat
James Poe
Jasmine Poe
Rebecca Poe
Tia Poe
Alia Poell
Amanda Poirier
Jillian Poisson
Joshua Poitras
Samantha Poitras
Aldo Polisena
Charles Polkey
Tonni Pollak
Anthony Pollard
Patricia Polton
Stephanie Pomeroy
Ritchie Ponce
Shane Ponikvar
Robyn Ponomar-Ford
Jacqueline Ponzio
Ethan Poole
Jessica Pope
Jason Popejoy
Cole Porras
Yuri Porras
Alada Porter
Brooke Porter
Casey Porter
Katie Porter
Maria Porter
Matthew Porter
Melissa Porter
Cecilia Portilla
Jeymee Portillo
Maira Portillo
Sabrina Portillo
James Portwood
Nadia Portwood
Andrew Portzer
Danielle Post
Alyssa Postel
Angela Postema
Jeffrey Poston
Ashley Potter
Charles Potter
Craig Potter
Megan Potter
Noah Pottle
Joshua Potts
Devin Pouliot
Katerina Poulos
Anthony Powell
Chare Powell
Christopher Powell
Zachary Powell
Stefanie Power
Chandler Powers
Daniel Powers
Kylee Powers
Ryan Powers
Joseph Powling
Tyler Prada
Vishal Prasad
Alana Pratt
Brittany Pratt
Julianne Pratt
Macyn Pratt
Phillip Pratt
Shanivia Pray
Chana Preil
Steven Presley
Felicia Pressley
Ruth Prest
Denise Preston
Elizabeth Preston
Madeleine Prevost
Alicia Price
Amanda Price
Jessica Price
Kerri Price
Sammantha Price
Susan Price-Allely
Corey Pricer
Adriana Pridemore
Anne Priestman
Erin Primeau
Jason Primini
Michelle Primofiore
Devin Primus
Melissa Prince
Ryan Pritchett
Dubin Proctor
Ian Proegler
Joei Profitt
Isabella Proia
Derek Pronovost
Jenifer Prophett
Penny Prough
Sharlie Prouty
Kate Provance
Dayle Provencher
Teresa Provencher
Rachel Prozzo
Careah Pruter
Jason Przybysz
Heather Pugh
Anna Pugliese
Alliyah Pulido
Dawn Pullen
Michael Pullins
Marissa Purificato
Megna Purohit
Cori Purrington
Adam Purvis
Jeff Putnam
Jessica Putz
Richard Putz
Scott Pyle
Jennifer Quan
Cynthia Quevedo
Chelsea Quickery
Carla Quigg
Manyluck Quijano
Juan Quiles
Jeremy Quinn
Karrie Quinn
Lauren Quinn
Mitchell Quinn
Alejandro Quinones
Lisa Quinones
Nina Quinones
Rachael Quinonez
Chris Quintero
Cristal Quintero
Gina Quintin
Lisa Quist
Laura Quraish
Lauren Rabbitt
Kirby Rachlow
Andrew Racicot
Ryan Racicot
Dennis Rackliff
Joseph Raden
Michael Radkiewicz
Duncan Rae
Kristen Ragozine
Suzette Rai
Caroline Raifstanger
Antonio Raimato
Jessica Rakes
Nicholas Ralli
Quinn Rallis
Danielle Ralls
Patrick Ramaker
Dillon Ramaley
Aryane Rambone
Natalie Ramdihal
Michael Ramella
Tiam Ramezanipour
Jaime Ramirez
Jonathan Ramirez
Misty Ramirez
Norma Ramirez
Shelby Ramirez
Yvette Ramirez
Raul Ramirez Rodriguez
Jessica Ramos
Laura Ramos
Miguel Ramos
Natasha Ramos
Ricardo Ramos
Tatjana Ramos
Timothy Ramos
Chelsea Ramsdell
Addison Ramsey
Megan Ramsey
Raynee Ramstad
Ashlee Ranaudo
Ashley Rand
Katharyn Rand
Basilisa Randall
Brian Randall
Jennifer Randall
Morrene Randell
Ashley Randles
Christopher Randolph
Lucas Randolph
Shameeka Randolph
Angela Rankin
Elizabeth Rapalee
Gary Raphanella
Rafael Raposo
Charles Rapp
Kelsey Rasco
Christopher Rashidian
Matthew Rasnick
Jordan Raso
Amir Rasouli
Melanie Rathbun
Rachel Rathburn
Derek Rauh
Terrie Rauh
Wendy Raute
Jessica Ravello
Nathaniel Ray
Samantha Ray
Deandra Rayas
Laura Raymond
Peter Raymond
Stephanie Raymond
Naya Raymundo
Guy Raynak
Christian Razon
Jennifer Read
Deborah Reagan
Elizabeth Reagan
Katie Reall
Bonnie Rear
Andrew Rebelo
Samantha Recker
Kylie Redding
Lillian Redling
Clarissa Redman
Rachael Redmen
Emily Rednour
Candie Reed
Danielle Reed
Diamond Reed
Jordan Reed
Lauryn Reed
Lawran Reed
Matthew Reed
Patrick Reed
Amanda Reeder
Kayla Reeder
Angela Reeves
Kathy Reeves
Brianna Reeves-Eliopoulos
Emily Regan
Michael Regan
Joseph Reichert
Joshua Reid
Nathan Reid
Annika Reikersdorfer
Ashley Reindel
Anna Reineke
Michelle Reiner
Jamie Reinert
Michele Reinhardt
Jazmine Reinitz
Savannah Reinitzer
Savannah Reis
Sharon Reiser
Benjamin Reiter
Jessica Reitz
Joshua Remes
Bria Rench
Fabian Rendon
Karol Renik
Veronica Renna
Melanie Rennie
Madeline Reno
Joaquin Repollet
Markie Repp
Kristen Reschke
Keisha Resendiz
Lisa Rethage
Jared Reuther
Timara Reves
Andrea Rex
Angelina Rexach
Daniel Reyes
Diana Reyes
Emmanuel Reyes
Jonathan Reyes
Roxan Reyes
Yudelca Reyes
Jamie Reynolds
Lindsay Reynolds
Lydia Reynolds
Robert Reynolds
Steven Reynolds
Angelica Rezac
Raphael Reznek
Jason Rhame
Nicholas Rhoades
Kathryn Rhodes
Caitlyn Rhorer
Andi Rhykerd
Amber Ricci
Kimberly Rice
Samantha Rice
Casey Richard
Cyndee Richards
Demion Richards
Jade Richards
Julie Richards
Anna Richardson
Christi Richardson
Ehren Richardson
Gabrielle Richardson
Matthew Richardson
Patrick Richardson
Christina Richart
Gina Richey
Destiny Richie
Quinn Richman
Brittany Richmond
Dannielle Richter
Sarah Richter
Jordan Rickels
Keera Rickett
Brandon Ricks
Tamia Rickson
Lawrence Riddle
Jason Rideout
Megan Rider
Gerald Ridings
Casey Riebe
Paul Riechers
Caitlin Riegel
Laura Riel
Andrea Rife
Jordan Riffe
Stephanie Riggs
Amanda Riley
Cassandra Riley
Crystal Riley
Isabella Riley
Jared Riley
Krystal Riley
Rachel Riley
Francis Rinehart
Christopher Riney
Alex Ring
Patrick Ring
Marc Ringuette
Leah Riojas
Cynthia Rios
Kristina Rios
Rogelio Rios
Sabrina Rios
Veronica Rios
Nicholle Risch
Gianna Risti
Elizabeth Ritacco
Andrew Rittenhouse
Cole Rittenhouse
Brooke Rivard
Kelly Rivas Chacon
Lorgia Rivera
Miguel Rivera
Robert Rivera
Roxanna Rivera
Gelinette Rivera Ortiz
Ashley Rivers
Sabrina Rivers
Toriana Rivet
Sanita Rizvic
Jared Rizzardo
Paul Rizzi
Victoria Rizzitano
Christine Carmen Rizzo
Victoria Roach
Emily Roan
Antonio Roane
Nathan Robarge
Yehuda Roberg
Kaitlin Roberge
Jess Roberson
Amanda Roberts
Annie Roberts
Audrey Roberts
Elizabeth Roberts
Mandrell Roberts
Natalie Roberts
Nicholas Roberts
Randi Roberts
Robyn Roberts
Sierra Roberts
Tiffany Roberts
Philip Robertshaw
Andrew Robertson
Angel Robertson
Heather Robertson
Heather Robertson
Joshua Robertson
Lewis Robertson
Timothy Robertson
Tina Robertson
Makayla Robidoux
Amanda Robinson
Ashley Robinson
Chloe Robinson
Christian Robinson
Dinah Robinson
Edward Robinson
Harlee Robinson
Kearra Robinson
Lindsay Robinson
Matthew Robinson
Melissa Robinson
Rhonda Robinson
Richard Robinson
Robert Robinson
Shelayah Robinson
Venita Robinson
Karen Robles
Suhey Robles
Brian Robson
Michael Robson
Robert Rocha
Shannon Roche
Madeline Rock
Ariel Rocker
Isabel Rodarte
Andrew Rodenhiser
Leah Rodier
Brian Rodney
Amberly Rodriguez
Ambroshia Rodriguez
Christine Rodriguez
Jenna Rodriguez
Jessica Rodriguez
Jordan Rodriguez
Jose Rodriguez
Jose Rodriguez
Kimberly Rodriguez
Lauren Rodriguez
Lillian Rodriguez
Lisandra Rodriguez
Margarita Rodriguez
Maya Rodriguez
Raquel Rodriguez
Kevin Rodriguez Oblitas
Shannice Rodriguez-Vargas
Thomas Roegner
Chadwick Rogers
Cody Rogers
Jaime Rogers
Johanna Rogers
Keshia Rogers
Lameshea Rogers
Shea Rogers
Steven Rogers
Mary Rohen
Jenelle Rohland
Sarah Rohrdanz
David Rojas
Tyler Rolfe
Allyson Rollins
Andrew Rollins
Kelsey Rollins
Alisha Rollinson
Meredith Roman
Terra Romantic
Anthony Rombach
Andres Romero
Claudia Romero
Rhonda Romero
Samantha Romig
Alyson Romo
Christa Romo
Kaitlin Romriell
Jolene Ronsley
Caleb Roots
Kari Rosa
Jacqueline Rosa Ruiz
Veronica Rosalies
Alex Rosario
Wendy Rosario-Sanchez
Maria Rosas
Chasity Rose
Colin Rose
Hannah Rose
Brittany Rosell
Melissa Rosemeyer
Michelle Rosen
Wendy Rosen
Erica Rosenbauer
Noah Rosenberger
Audrey Rosengreen
Jennifer Roshong
Bradd Ross
Daniel Ross
Nicholas Ross
Nicholas Rossetti
Nicholas Rossi
Jenna Rotella
William Roth
Andrew Rother
Stephen Rothman
Rhiannon Rothmann
Randy Rothrock
Matthew Rounds
Gretchen Roundtree
Kayla Rountree
Patil Roupelian
Adrian Rouse
Chantal Routhier
Carrie Roux
Carolyn Rovelto
Aaron Rowand
Kimberly Rowe
Matthew Rowe
Michael Rowe
Tiffany Rowe
Melissa Rowell
Cassandra Rowett
Kelli Rowland
Hannah Rowlett
Jessica Rowley
Ashley Roy
Chance Roy
Jordan Roy
Michelle Roy
Raymond Roy
Sophie Roy
Amelia Royal
Devin Rozell
Rina Rubin
Carrie Ruby-Geiger
Heather Rucker
Amber Ruder
Kristan Rudloff
Kimberly Rudwall
Krista Ruggeri
Cheyenne Ruggles
Jenifer Rukstela
Terry Rulo
Morgan Ruoff
Jamie Ruprecht
Andrew Rush
Ann Rush
Madison Rush
Troy Rushing
Amy Russell
Jacey Russell
Jason Russell
Shayne Russell
Sheryl Russell
Tera Russell
Raaven Russey
Mary Rusyniak
Kyle Ruth
Jonathan Ruthven
Michelle Ruthven
Jovan Ruzic
Caitlin Ryan
Christina Ryan
Conor Ryan
James Ryan
Jenna Ryan
Malissa Ryan
Travis Ryan
Melissa Ryder
Sylvia Ryder
Angela Ryman
Andrea Rynearson
Kacee Sabell
Michael Sabella
Evan Sabin
Jason Sablich
Cindy Sackett
Sarah Sadhwani
Silas Sadia
Hannah Sadlowski
Joyce Saghbini
Manuel Sahagun
Elizabeth Sailor
Hugues Saint Jour
Diane Sakamoto
Anna Sala Mercade
Lisa Salas
Adrianna Salazar
Rachel Salazar
Roberto Saldana
Percilla Salinas
Katie Salisbury
Robert Salisbury
Jim Sallie
Crystal Salsbury
Ryne Saltsman
Emily Salustri
Connor Salvail
Brittney Salvatici
Cortney Samaniego
Elizabeth Samarripa
Jennifer Samf
Katheryn Sample
Malcolm Sample
Jasma Sampson
Ryan Sampson
Shaira Sanabria
Betsey Sanborn
John Sanborn
Aaron Sanchez
Anaceilys Sanchez
Guillermo Sanchez
Julieth Sanchez
Maria de Los Angeles Sanchez
Natalie Sanchez
Paul Sanchez
Ricardo Sanchez
Jordan Sander
Christiana Sanders
Jennifer Sanders
Twila Sanders
Alexis Sandoval
Brandy Sandoval
Serena Sandoval
Kerri Sands
Sharon Saner
Alyssa Sansone
Justin Santana
Anna Santarelli
Emily Santiago
Brandon Santo
Ashley Santoro
Tucker Santoro
Josephus-Rex Santos
Joshua Santos
Ryan Santos
Yadira Santos
Alexander Santosus
Samantha Sanzaro
Dante Sapienza
Ellisa Sargent
Grace Sargent
Bradley Sarver
Remi Sasaki
Andrea Sastoque
Kendra Satkowiak
Celeste Satre
John Satterfield
Jennifer Satterlee
Davide Saturno
Julia Sauer
Peter Saunders
Shameka Saunders
William Saunders
Alexander Savage
Aquila Savage
Joseph Savage
Kelly Savarese
Matthew Savitski
Danielle Savory
Veronica Savoy
Sarah Sawdon
Brianna Sawyer
Katii Sawyer
Amber Sayers
Jessi Saylors
Jason Scales
Steph'fon Scales
Joseph Scallion
Dena Scalzo
John Scanlan
Emma Scanlon
Mary Scanlon
Owen Scanlon
Marisa Scaringello
Michgor Scarlett
Matthew Scenna
Thomas Schaab
Kathleen Schachtner
Candise Schaefer
Christian Schaefer
Alison Schaejbe
Matthew Schaejbe
Tamra Schalock
Timothy Schapiro
Joshua Scharpenberg-Thomas
Michelle Schatvet
Jerry Schatz
Christopher Scheffing
Corey Scheffler
Ciaritzamaria Schell
Autumn Schemery
Amanda Scherer
Heather Schey
Caleb Scheyder
Garrett Schick
Danielle Schiermeyer
Elysia Schlag
Anna Schlappinger
Teryn Schlichting
Alexander Schlimme
Allison Schmauder
Catherine Schmidlin
Kameron Schmidt
Patricia Schmidt
Sherry Schmied
Mark Schnabel
Bryan Schneider
Cortny Schnittker
Tonia Schnur
Sarah Schoenbeck
Jeremy Schoenberger
Christopher Schofield
Kimberly Schofield
Samantha Scholly
Christina Schoonover
McKayla Schott
Kathryn Schottl
Meghan Schovajsa
Kevin Schrader
Brooke Schreib
Samuel Schreier
Brittany Schroeder
Kimberly Schroeder
Nathan Schroeder
Jarrod Schrum
Brian Schuessler
Ashley Schulte
Abigail Schultz
Alexandra Schultz
David Schultz
Juleanna Schultz
Michael Schultz
Kayleigh Schulz
Kayla Schulze
Ashley Schumann
Donald Schumann
Willard Schupbach
Thomas Schutz
Jeremy Schwaller
Carrie Schwandt
Michelle Schwarze
Kristen Schwarzman
Travis Schwegel
Ashley Scipper
Casey Scolari
Stacia Scollo
Jason Scorpio
Andre Scott
Joseph Scott
Matthew Scott
Megan Scott
Michael Scott
Michelle Scott
Natalie Scott
Patricia Scott
Rebekah Scott
Robert Scott
Sharena Scott
Sydney Scott
Tina Scott
Emily Scotti
Anthony Scozzari
Stephanie Scripture
Lance Scrudato
Tamika Scruggs
Emily Seal
Ryan Seale
Michael Seaman
Carson Sears
Jennifer Sears
Nicole Seavoy
Jessica Seevers
Teresa Segars
Shyann Sehlmeyer
Andrea Seigrist
Timothy Self
Zachary Selfridge
Amanda Selle
Adam Semien
Michael Sempowski
Faith Sendaydiego
Emily Sendker
Kiara Senecal-Herring
Trevor Seppala
Emily Sequeira
Ashley Serafin
Doreya Seraile
Ryan Serecky
Hailey Sermon
Zachary Serna
Cierra Serrano
Isabella Serrano
Regina Serrano
Helene Servais
Emrald Sethna
Connor Severance
Lee Severi
Sara Severino
Kevin Sevre
Kym Seward
John Seymour
Stacy Shackelford
Cory Shaffer
Desiree Shaffer
Nathalie Shahin
Maryelizabeth Shalifoe
Dylan Shanahan
Nicole Shannon
Stephanie Shannon
Halston Sharkey
Vikas Sharma
Roshni Sharma-Kumar
Heidi Shartrand
Kandee Shatney
Cameron Shaut
Alexandria Shaver
Courtney Shaver
David Shaver
Breeanna Shaw
Darby Shaw
Michele Shaw
Whitney Shaw
Lauren Shawaker
Jacqueline Shea
Madison Shea
Eric Shear
Colleen Sheehan
Emma Sheehan
Londelle Sheehan
Meagan Sheehan
Sarah Sheehan
Jenna Sheehy
Shannon Sheeler
Kayla Sheets
Mark Shekleton
Mathew Sheldon
Amy Shelton
John Shepherd
Monekia Sheppard
Jessica Shepple
John Sherby
Gary Sherohman
Jacob Sherwood
Zili Shi
Diana Shia
Brian Shields
Michael Shields
Veronica Shields
Zachary Shields
Michelle Shifflett
Joseph Shinaberry
Kirstie Shipley
Laquisa Shipp
Jecika Shirah
Jonah Shireman
Angela Shirley
Jessica Shishkov
Brenda Shivers
Latara Shockley
Tyler Shockman
Bret Shoemaker
Sarah Shokite
Joshua Shook
Monica Shook
Jerry Shore
Kendall Short
Vanessa Short
Zachary Short
Alaura Shouse
John Showe
Emily Shown
Billie Shuckhart
Rachel Shulenburg
Jennifer Shultz
Adam Shumaker
Tanner Shumski
Ryan Shutes
Robin Sibal
Chelsea Sicotte
Valerie Siddon
Sarah Siebolt
Torri Sigl
Kari Sigurdsson
Peter Sillich
Justin Silva
Samuel Silva
Carlos Silveira
Adam Silver
Korin Silver
Elisa Silverio
Carolyn Simard
Victoria Simbro
Dayanah Similcar
Caitlin Simmons
Emilee Simmons
Joseph Simmons
Kerry Simmons
Mattice Simmons
Michaela Simmons
Kara Simon
Erika Simone
Daniel Simons
Tiffani Simons
Mais Mike Simonyan
Ashlie Simpkins
Jennifer Simpson
Kenneth Simpson
Lakesha Simpson
Madeline Simpson
Brittany Sims
Sara Sims
James Sinclair
Tiffany Singer
Tamara Singerhoff
Navjot Singh
Raminder Singh
Surabhi Singh
Yugraj Singh
Wanda Sinkler
Heather Sinsel
Dana Sipes
Danielle Sirois
Karol Siwik
Jennifer Sizemore
John Skala
Shane Skala
Emily Skelley
Natalie Sket
Angela Skinner
Joel Skinner
Joshua Skinner
Liberty Skinner Kapp
Scott Sklener
Timothy Skobel
Simon Skogestad
Brooke Skouras
Katherine Skrocki
Aaron Skrzowski
Devan Skyles
Stephanie Slade
Jason Sladinski
Cody Slater
Kenneth Slater
Kristen Slaton
Patricia Slattery
Stephanie Slattery
Yeva Slaughter
Marina Slaven
Joshua Slone
Alyssa Slutz
Emily Small
Sarah Smalley
Katrina Smallwood
Forrest Smart
Benjamin Smarzynski
Clifford Smay
Thomas Smeder
Starla Smidt
Aaron Smith
Amanda Smith
Andrew Smith
Angeline Smith
Barbara Smith
Benjamin Smith
Brianna Smith
Brittnee Smith
Candice Smith
Chantelle Smith
Courtney Smith
Dale Smith
Daniel Smith
Daniel Smith
Daniela Smith
Darren Smith
Edward Smith
Edward Smith
Emily Smith
Emma Smith
Frank Smith
Georgette Smith
Jacob Smith
James Smith
Jayden Smith
Jonathan Smith
Jonathan Smith
Joshua Smith
Julie Smith
Justin Smith
Justin Smith
Kalynn Smith
Katie Smith
Kelly Smith
Kelly Smith
Kevin Smith
Kimone Smith
Lawrence Smith
Lora Smith
Lydia Smith
Madeline Smith
Mary Smith
Mikayla Smith
Nicole Smith
Sarah Smith
Sherman Smith
Susan Smith
Tasha Smith
Travis Smith
Tyler Smith
Valerie Smith
Victoria Smith
Melanie Smithgall
Caitlyn Smoyer
Jocelyn Smrdel
Shawna Smyser
Robert Smyth
Stephanie Smyth
Stephanie Snapp
Tyler Snodgrass
Lynne Snook
Nicholas Snow
Sarah Snow
Michael Snyder
Angelica Sobba
Rachel Sobosik
Cheree Socha
Mallory Sohl
Casey Soileau
Kristen Solano
Kyle Solberg
Krislyn Solis
Ryan Soliz
Michael Somampong
Corey Somervold
Michael Sommer
Melanie Sommers
Christine Sones
Jacob Sonnenberg
Rosie Sonnier
Debra Soria
Carol Soto
Miriam Soto
Sandra Soto
Barbara Sotolongo
Pourmera Souare
Kaitlin Soucy
Sabrina Soufan
Spencer Soulard
Christopher Sousa
Felicia Sousa
Sarah Sousa
Daniel South
Jason Southard
Erica Southworth
Jeffrey Souza
Karen Souza-Lima
Cathy Sovocool
Amanda Sowers
Brandon Sowers
Austin Spain
Emilee Spampinato
Bethany Spangler
Christina Spanos
Julie Sparkman
Colton Sparks
Katrina Sparks
Alexander Spaulding
Theresa Spear
Kelly Spears
Robin Spector
Alexandra Speights
Jennifer Spence
Alba Spencer
Ben Spencer
Kyle Spencer
Matthew Spencer
Sarah Spencer
Shadde Spencer
Stephen Spencer
Taylor Spencer
Justin Speranzo
Sarah Speroni
David Sperring
Rebecca-Lynn Spicer
Ruth Spickelmire
Kristina Spillane
Alison Spinazzola
Celia Spoon
Jeffery Spradlin
Cameron Sprague
Valerie Sprague
Brianna Spratt
Darrel Sprau
Gage Spray
Josh Springer
Trent Springer
Madison Sprouse
Jordan Spurgin
Karen Squillacci
Jonathan Squire
Madison Squires
Darrell St Jean
Cathryn St John
Erica St Pierre
Paul St. Amour
Nicholas St. Angelo
Alyssa Stabley
Danielle Stach
Marissa Stacy
Brittany Staehler
Nichole Stafford
Daniel Stahl
Dustin Stairs
Jacquline Stajcar
Darcy Staller
Jeffery Stallworth
Haley Stambach
Griffin Stambaugh
July Stamey
Andrew Stamos
Robert Stamper
Ryan Stanard
Roman Stanislavskyy
Megan Stanko
Meghan Stanley
Nicole Stanley
Scott Stanley
Nathaniel Stanton
Scott Stanton
Courtney Staples
Andrew Stark
Jacinta Stark
Matthew Starks
Justin Starnes
Annabelle Starosta
Amanda Statler
Sonya Stauder
Jennifer Steagald
Stacy Stear
Joshua Stearns
Megan Stearns
Chad Steele
Dakotah Steele
Domenica Steele
Paul Steele
Scott Steele
Seth Steele
Victor Steele
Jason Steeprow
Vilma Steeves
Elijah Steger
Kullen Steger
Ainsley Stein
Corrie Stein
Mary Stein
Georgiana Steiner
Ryan Steiner
Victoria Stellato
Jessica Steller
Jordon Stempel
Kyle Stender
Chad Stephens
Danielle Stephens
Elissa Stephens
Kristi Stephens
Rebecca Stephens
Shelby Stephens
Shaley Stephenson
Emerly Sterling
Nicolas Sterling
Jorah Stern
Vince Stern
Kaitlyn Steve
Danial Stevens
David Stevens
James Stevens
Adam Stevens-Franklin
Kendrick Stevenson
Alice Stewart
Audrey Stewart
Brian Stewart
Lyndsey Stewart
Michael Stewart
Kayla Stickney
Shayla Stickney
Chadd Stillabower
John Stillman
James Stillwaggon
Teresa Stine
David Stires
Brittney Stites
Nicole Stitz-Galvan
Sarah Stival
Glenn Stock
Christopher Stockton
Max Stockton
Sean Stoddard
Nathan Stoker
Jeremiah Stokes
Sylviane Stoltzman
Elizabeth Stolz
Debra Stone
Debra Stone
Georgia Stone
Jami Stone
Joslyn Stone
Kaile Stone
Margaret Stone
Samuel Stone
Sarah Stone
Scott Stone
Matt Stonebridge
Jason Stonesifer
Jeffery Stoos
Travis Storer
Timothy Storie
Breeana Stout
Vanessa Stout
Brian Stover
Shawn Stover
Melissa Straley
Megan Stratus
Chantelle Straub
Kasey Straub
Jacquelyn Strauss
Simone Streeter
Michael Streva
Melissa Stricker
Christina Strickland
Kenyatta Strickland
Denise Strohecker
Patresha Strom
Holly Stroup
Michael Stroup
Molly Struhammer
Toni-Lynn Struss
Melissa Strysick
Jessie Stuart
Darion Stubbs
Donald Stubbs
Tyrone Stubbs
Rea Stuckey
Stephanie Studd
Martina Studevan
Carl Stuerke
Adrienne Sturgeon
Suyon Sturges
Meaghan Sturgis
Kelsey Stute
Ashley Suarez
Justin Suarez
Maya Suarez
Lanice Suarez-Diaz
Damayanti Subedi
Brian Sucher
Kyle Suever
Amanda Sufrinko
Alyson Suggs
Abigail Sullivan
Amanda Sullivan
Ashton Sullivan
Christine Sullivan
Daniel Sullivan
Erin Sullivan
Glenn Sullivan
MacKenzie Sullivan
Maureen Sullivan
Noah Sullivan
Patricia Sullivan
Samantha Sullivan
Stacie Sullivan
Taylor Sullivan
Amber Summers
Devan Summers
Gregory Summers
Matthew Summers-Johnson
Kalie Sumple
Amy Sumsion
Ida Sundewall
Zachary Sundo
Cierrial Sunkins
Amber Surdyke
Jeffrey Surrette
Carol Sustaire
Jesse Sutherland
Ryan Sutherland
Sherry Sutphin
Bryan Sutter
Alexander Sutton
Laura Sutton
Natalie Sutton
Philip Suzio
Zachary Swale
Stefanie Swalgen
Aaron Swandal
Kenna Swanson
Samantha Swanson
Kristina Swartz
Melissa Swartz
Koby Sway
Lori Swearengin
Sean Sweat
John Sween
Ashley Sweeney
Christina Sweren
Crystal Swift
James Swift
Kathleen Swift
Mia Swift
Michael Swift
John Swigart
Charles Switzer
Colten Swogger
Sean Swyers
Yevgeniy Sychev
LaShaye Sykes
Jeffrey Sylvester
Rachel Sypher
Evan Sywak
Anastasia Szczerba
Jordan Szostak
Elizabeth Szpendyk
Laura Szymansky
Victor Tabb
Jennifer Tabor
Thomas Tackett
Joseph Taft
Rebecca Takala
Matthew Takara
Juria Takei
Shayna Talarico
Danielle Taliaferro
Melissa Tallman
Bijay Tamang
Kevin Tamme
Colin Tanguay
Gabrielle Tanguma
Michael Tanner
Joann Tantillo
Daisy Tapia
Michael Tarantello
Eliana Tarver
Jarred Tasch
Kelsey Tascone
Kyle Tassi
Estephanie Tate
Stephanie Tate
Sydney Tatoyian
Elizabeth Tatulis
Antania Tatum Jones
Robert Taulbee
Michelle Tayburn
Alexander Taylor
Christie Taylor
Erik Taylor
Jasmine Taylor
Lacy Taylor
Max Taylor
Michael Taylor
Michael Taylor
Nicole Taylor
Rebecca Taylor
Robin Taylor
Ronald Taylor
Sarah Taylor
Shauna Taylor
Thomas Taylor
Cynthia Taylor-Benton
Lacey Taylorcole
Danielle Teboe
Kaetlyn Tedesco
Rodnie Tedrow
Katherine Teed
David Teige
Jordan Teigman
Daniel Teixeira
Gabriela Tejeda
Ivonne Tejeda
Jessica Teller
Priscella Tellez
Jennifer Temple
Keisha Temple
Megan Temple
Arianne Tenneson
Maria Terebecki
Amber Terranova
Silvana Terranova
Derek Terrell
Kesleigh Terry
Tiffany Terry
Tanya Tesarik
Gregory Teske
Robert Testerman
Victoria Teto
Christine Tetreault
Minh Nhat Thai
Tyson Thamm
Ashley Tharp
Sarah Tharrett
Michael Thatcher
Martha Theener
Michael Thero
Chiling Therrien
Brandon Thibeaux
Shannon Cae Thiessen
Jordan Thimmes
Alexandria Thomas
Alexis Thomas
Allwyn Thomas
Amanda Thomas
Chase Thomas
Crystal Thomas
Jordan Thomas
Julie Thomas
Katherine Thomas
Kezia Thomas
Madison Thomas
Michael Thomas
Nakayla Thomas
Nicholas Thomas
Rodney Thomas
Samantha Thomas
Stacy Thomas
Terrica Thomas
Vincent Thomas
Niecia Thomas-Bradshaw
Justin Thomason
Amber Thompson
Andrea Thompson
Andrea Thompson
Britney Thompson
Chudney Thompson
Joseph Thompson
Madison Thompson
Patrese Thompson
Rodney Thompson
Shay Thompson
Tara Thompson
Vaneesha Thompson
Benjamin Thomsen
Erin Thomson
Anna Thorburn
Dylan Thorburn
Isabel Thorne
Jeromy Thornley
Emily Thornton
Laneisha Thornton- Smoot
Tiffany Thrasher
Rachel Thrift
Alexander Thrower
Cory Thurman
Levi Thurman
Amanda Thurston
Patricia Thurston
Matelyn Thygesen
Claire Tian
Ryan Tibbo
Nathan Tidwell
Tracy Tidwell
Stewart Tiernan
James Tierney
Tabitha Tillery
Jennifer Tilley
Penny Tilton
David Tim
Nani Timilsina
Matthew Timperley
Jaclyn Tinnirella
Ted Tippets
Michael Tippin
Angela Titus
Sara Titus
Leslie Tix
Bryan Tjokrosoeharto
Alicia Tobin
Kristin Tobin
Karisa Toboz
Marisa Toboz
Akeda Toby-Locke
Desirae Todd
Jonathan Toellner
Mark Toler
Samuel Tollison
Lloyd Tom
Kathryn Tomasko
Kara Tomazin
Katie Tomeski
Shae Tomkiewicz
Josi Tomlinson
Noelle Tomlinson
Hoang Ton
Amanda Toner
Wai Lam Tong
Miny Toni
Matthew Tonnar
Danielle Tonnessen
Shakira Tooks
Kevin Tooley
Cassie Toolin
Raul Toro
Sherilyn Toro
Arturo Torres
Bryan Torres
Daniel Torres
Deanna Torres
Elizabeth Torres
Heriberto Torres
Jashua Torres
Lisabelle Torres
Nadine Torres
Delia Torres-Diaz
Stephanie Touchette
Cassandra Tousek
Alicia Tovar
Garrett Tower
Laura Towner
Cathy Townsend
Lorraine Townsend
Rachael Townsend
Teri Townsend
Kendra Townshend
Kaitlyn Toy
Carolyn Toye-Roesch
Amanda Tracy
Mark Tracy
Shannon Tracy
Linda Tran
Danielle Trapani
Tyler Travers
Steve Treadway
Ian Treasure
William Trefethen
Emilio Trejo
Hailey Tremaine
Brianna Tremblay
Thomas Trempe
Revillie Trenary
Kayla Trenkamp
Stephen Tressler
Anezma Trevino
Tracy Trevino
Anna Treybich
Andrew Triche
Andrew Trick
Jason Tricoche
Alicia Triggs
Devon Trimble
Olivia Trindade
Diana Tringl
Kyle Trinkaus
Amber Triplett
Jessica Tripp
Crystal Troutman
Michael Truax
Alfred Trueheart
Christopher Trueman
Edgar Trujillo
Tammy Trujillo
Bao Truong
Michelle Truong
Toan Truong
Elizabeth Trusty
Cheyenne Trynor
Joe Tryon
Kelsey Tryon
Tommy Tseng
Danielle Tsounis
Makenna Tucci
Allen Tucker
Caitlin Tucker
Lance Tucker
Sarah Tucker
Daniel Tuinstra
Joy Tulik
Miranda Turcotte
Ben Turner
Caterina Turner
Clinton Turner
Dylan Turner
Keith Turner
Ryan Turner
Savannah Turner
Shatema Turner
Travis Turner
Tabitha Turso
Zarina Tursunkulova
Zachary Tuttle
Allison Tuxford
Lori Twombly
Thomas Twombly
Jamie Tyner
Cary Tyrrell
Erin Tyrrell
Denee Tysol
Aniedi Ubokudom
Andrew Ulbin
Ryan Ulcickas
Ariel Ullom
Carlie Ulman
Brooke Ulrey
Makenzie Umbenhaur
Michele Umeroglu
Lynda Underwood
Francine Ungaro
Beth Unger
Amanda Unrath
Jessica Updegraff
Hannah Upham
Rosemarie Urban
Matteo Urella
Nelkisy Uribe
Joshua Uschock
Fallon Utterback
Cheryl Uva
Iris Uwagboe
Elizabeth Ux
Marcus Vaassen
Aubrey Vacca
Rashmi Vaidya
Brittany Vail
Dustin Vail
William Valdes
Makalia Valdez
Albert Valen
Barbara-Lee Valente
Rosa Valente
Michael Valenti
Eli Valentine
Kolby Valentine
Victoria Valentine
Danielle Valentino
Nicolas Valentino
Aaron Valenzuela
Lisa Valeri
Jose Valerio
Jessica Valiquette
Emily Vallescorbo
Iridy Valleza
Justin Vallia
Michael Valnert
Julia Valotto
Amberley Van
Kaitryn Van Asten
Benjamin Van Beusekom
Erica Van Bibber
Sebastiaan Van Biezen
Laura Van Der Doorn
Kelly Van Disseldorp
Jeffrey Van Heiningen
Lauren Van Hemelrijck
David Van Horn
Abigail Van Leeuwen
Cassandra Van Linn
Alvis Van Meer
Samantha Van Nest
Ashley Van Valen
Gabrielle Van Wyk
Katelyn Vanakker
Samantha Vanalstine
Chelsea Vanamburg
Justin Vanasse
Samantha Vanasse
Shannon Vanauken
Alexander Vanbooven
Adam Vanbriesen
Kaylee Vance
Lindsay Vandenthoorn
Joseph Vanderpool
Chia Vang
Brittnee Vann
Megan Vanness
Marci Vanotterloo
Steven Varela
Luis Vargas
Rachel Varley
Camellia Varnado
Devyn Varner
Emily Varney
Jennifer Vasquez
Andrew Vasvari-Toke
Riane Vatcher
Jack Vaughn
Imani Vaughn-Jones
Christine Vaz
Eilish Vazquez
Elizabeth Vazquez
Katie Vazquez
Lawrence Vazquez
Shantel Vazquez
Donna Vega
Jordan Veith
Alicia Vela
D'Ann Vela
Melanie Velazquez-Walsh
Amy Velez
Nicholas Velez
Brooke Venable
Steven Venter
Gina Verdera
Kevin Vernon
Penelope Vernum
James Vert
Katelyn Verville
Michelle Vespier
Jacob Vhabae
Carman Via
Ariel Vice
Elijah Vicente
Pedro Vicente
Kelcey Vieira
Connor Viens
Kyle Viens
Chelsea Vigeant
David Vigil
Grace Vigil
Shelby Vigliotta
Melissa Vigna
Patric Vilfort
Rebecca Vilhauer
Anna Villa
Richelle Villalona
Beth Villanueva
Jennifer Villanueva
Marjune Villanueva
Diana Villarreal-Naar
Amber Villasenor
Amber Villecco
Stephen Villerot
Chase Vincent
Tanya Vincent
Stephen Vining
Celeste Vinson
Emily Vinson
Ashton Vinson-Karabinos
Deanna Viola
Diana Virmani
Alicia Vitello
Lauren Viveros
Taylor Vivona
Tanya Vogan
Michael Voltolina
Brad Von Haden
Nicholas VonSchantz-Ricci
Casey Voorhees
Chelsea Voorhies
Jenna Vowells
Boris Vragovic
Diana Vuong
Sai Rounak Vyragaram
Matthew Vyvial
Holly Wachtell
Ashley Waddell
Christopher Wade
Heather Wade
Jamila Wade
John Wade
Jordan Wade
Kimberly Wade
Leslie Wade
Niechelle Wade
Holly Waggoner
Baylee Wagner
Destiny Wagner
Nicole Wagner
Rachel Wagner
Shayla Wagner
John Wagoner
Kortni Wahl
Michael Wahl
Skylar Wahl
Justin Waineo
Julia Wakefield
Eric Wakely
Peter Wakim
Mark Walcott
Roseanna Waldeck
Emileigh Walden
Jeremy Walden
Brandon Waldron
Kaylen Waldrop
Rebecca Walizer
Marlene Walkenfors
Aaron Walker
Ashleigh Walker
Christopher Walker
Claire Walker
Jessica Walker
Kerri Walker
Leanna Walker
Linda Walker
Lydia Walker
Melissa Walker
Raushanah Walker
Robert Walker
Stephanie Walker
Angelique Wall
Darcy Wall
Charles Wallace
Dylan Wallace
Sandra Wallace
Ann-Marie Waller
Harrison Waller
Evan Wallesen
Brittany Wallrath
Sara Walquist
Alexandra Walsh
Dorothy Walsh
Kaitlin Walsh
Kelsey Walsh
Renee Walsh
Amy Walters
Ashley Walters
Diane Walters
Savannah Walters
Stephanie Walters
Tiffanie Walters
John Waltz
Isabella Walvatne-Armstrong
Daniel Wand
Joseph Wand
Lucy Wanderi
Brandy Ward
Cathy Ward
Jacquelyn Ward
Jamie Ward
Kimberley Ward
Natalie Ward
Rachel Ward
Timothy Ward
Jerrid Warden
James Wardlaw
Alexandra Wardwell
Torie Ware
Evan Warman
Roger Warman
Jason Warner
Jordan Warner
Lana Warner
Stephanie Warner
Jacqueline Warren
Ryan Warrick
George Wascher
Scott Waselik
Jawana Washington
Amanda Wasserman
Sierra Wasserman
Victoria Waterhouse
Jeremiah Waterman
LeeAnn Waterman
Nicholas Waterman
Susan Watermann
Kurt Waterstradt
Ashley Watkins
Jessica Watkins
Ariel Watson
Christopher Watson
Haley Watson
Heather Watson
James Watson
Lavell Watson
Lori Watson
Rachel Watson
Ruth Watson
Brian Watt
Karen Watts
Kimberly Watts
Warren Wauson
Ruth Way
Robin Wayman
Kevin Waymon
Clint Weaver
Colby Weaver
Dorothy Weaver
Charlotte Webb
Dawn Webb
Dean Webb
Mary Webb
Michael Webb
Victoria Webb
Jessica Webber
Courtney Weber
Benjamin Webster
Emily Webster
Katrina Webster
Kristen Weddle
Chadd Wedgewood
Britney Weeks
Mistie Weems
Eric Weiderman
Kristen Weidman
Ashley Weiland
Meg Weiland
Angela Weiler
Alexa Weimer
Alexis Weimer
Stephanie Weinberger
William Weiner
Melanie Weinstein
Micaela Weinzierl
Christopher Weis
Mikel Weiser
Kristia Weiss
Christina Welbourne
Annalise Welch
Brendan Welch
Christopher Welch
Dakema Welch
Heather Welch
John Welch
Samuel Welch
Tristan Welch
Jason Wellen
Lisa Weller
Christopher Wellman
Jacob Wells
Malinda Wells
Alisha Welsh
Lavonah Welsh
Danae Welty
Darren Wendt
Stephanie Wenkhous
Madison Wentworth
Teresa Wentz
Kenneth West
Olivia West
Robin West
Sarah West
Tatelyn Westbrook
Kaylen Westby
Paige Westley
Erin Westwood
Jennifer Wethington
Stephanie Wexler
David Weyandt
Glenn Whalen
Rikki Whalen
Kathleen Whatley
Matthew Wheatley
Amy Wheeler
Gregory Wheeler
Jeremy Wheeler
Justin Wheeler
Aaron Whipple
Bonnie Whipple
Jack Whipple
Mark Whiskeyman
Crystal Whitcher
Alicia White
Amanda White
Ashley White
Catherine White
Christopher White
Christy White
Dominique White
Lindsey White
Mary White
Robert White
Sean White
Tara White
Yolanda White
Ashley Whitehead
Desiree Whitehead
Gracie Whitehead
Stevan Whitehurst
Erika Whitesides
Micah Whiting
Rachelle Whiting
Delaney Whitley
Miranda Whitman
Donielle Whitney
Sarah Whitney
Patrick Whitson
Christopher Wiedemann
Benjamin Wiers
Erin Wierzbicki
Brianna Wight
Shaterrah Wigley
Jacqueline Wilburn
Eleanor Wilcox
Kassandra Wilcox
Ian Wilcoxson
Roland Wildes
Daniel Wilhelm
Alyssa Wilhite
Hunter Wilkerson
Michele Wilkes
Mariah Wilkins
Sharla Wilkins
Malia Wilkinson
Stephanie Wilkinson
David Willenberg
Terry Willett
Jeremy Willey
Jacob William
Abigail Williams
Aleshia Williams
Alexandra Williams
Amanda Williams
Amanda Williams
Ardie Williams
Brandon Williams
Cassandra Williams
Emily Williams
Eric Williams
Evan Williams
Gabriel Williams
Garret Williams
Hellen Williams
Joseph Williams
Joshua Williams
Kenyatta Williams
Lindsey Williams
Mandi Williams
Matthew Williams
Matthew Williams
Michael Williams
Misty Williams
Niccol Williams
Olethia Williams
Perniece Williams
Riley Williams
Ronald Williams
Ryan Williams
Ryan Williams
Sarah Williams
Sarah Williams
Shane Williams
Tara Williams
Tia Williams
Tiffany Williams
Tiffany Williams
Timea Williams
Victoria Williams
Zachary Williams
Leghistla Williams-Bly
Nyisha Williamson
Ryan Williamson
Valerie Williamson
Zachary Willie
Allison Williford
Cody Willis
Consuella Willis
Darin Willis
Emily Willis
Justin Willis
Sylvia Willis
Rachel Willoughby
Marissa Wills
Ashley Wilson
Brandi Wilson
Burleigh Wilson
Caroline Wilson
Catelyn Wilson
Effiom Wilson
Emily Wilson
Ethan Wilson
Jacquelyn Wilson
Jacquelyn Wilson
Jeffrey Wilson
Lovie Wilson
Sarah Wilson
Tara Wilson
Tonesha Wilson
Terri Wilson-Nilles
Richard Winde
Steven Windham
Ashleigh Windsor
Roberta Wing
Crystal Winters
Robyn Winters
Dennis Pascal Wirgailis
Rebecca Wirth
Tricia Wirth
Justine Wirtjes
Dustin Wise
Emily Wise
James Wise
Jennifer Wise
Sarah Wiseman
Dylan Wishner
Breanna Wiskari
Hayley Wisler
Amber Witham
James Witherbee
Robin Witkop-Staub
Erica Witschger
Kyle Witt
Claire Wittman
Mark Wlazlak
Timothy Wolaver
Jamie Wolf
Sydni Wolfendale
Aubrii Wolff
Whitney Wolff
Arielle Wolf-Main
Kayla Wollaber
Jacy Wollenberg
Edward Wolski
Emily Wolter
Hajnal Womack
Austin Wondolowski
Ryan Wong
Brandon Wood
Brittany Wood
Christy Wood
Danielle Wood
Elizabeth Wood
Jerod Wood
Joseph Wood
Lauren Wood
Lianna Wood
Michelle Wood
Randall Wood
Roxanne Wood
Samuel Wood
Joshua Woodard
Ursula Woodard
Amanda Woodbury
Susan Woodman
Amber Woods
Catherine Woods
Gabrielle Woods
Justin Woods
Phallan Woods
Phyllis Woods
Shana Woods
Abigail Woodward
Arianna Woodward
Jacqueline Woodward
Jennifer Woody
Blake Woolard
Lauren Woolard
Nancy Woolard
Robert Woolley
Christian Worden
Kellie Workman
Michael Worley
Heather Wormald
Jessica Worn
Clarissa Worrell
David Wrachford
Jennifer Wratchford
Shanna Wratchford
Jonel Wrensford
Adam Wright
Alana Wright
Beonka Wright
Ethan Wright
Joella Wright
Lisa Wright
Luke Wright
Matthew Wright
Wendy Wright
William Wright
Mary Wroten
Pinghui Wu
Eric Wyant
Jania Wyatt
Kandice Wyatt
Allison Wychryst
Kiersten Wyckoff
Nicholas Wyman
Jason Wynne
Charlie Wyrick
Jackie Xiong
Lisha Xu
Kimberly Yackobovitz
Domenic Yacobucci
Kaela Yager
Justin Yagoda
Nacim Yagoub
Zeena Yahya
Yer Yang
Sarah Yantiss
Prashan Yapa
Jade Yarborough
Lee Yates
Samantha Yates
Brittney Yaun
Eugene Yeboah
Brandon Yeman
Benjamin Yliniemi
Lauren Yockel
Kirstie Yocolano
Isaiah Yoder
Amberlynn Yoffee
Jade Yokeley
John Yoon
Rosa Yop
Jesse York-Dukett
Alexander Young
Angela Young
Ashlee Young
Cheryl Young
James Young
Kelsy Young
Logan Young
Madison Young
Rachelie Young
Rafina Young
Robin Young
Sandra Young
Sara Young
Tramayne Young
Zainab Young
Cortney Yount
Vian Yousif
Michelle Yu
Ryan Yung
Alex Yurasits
Robert Yuska
Amber Zacharias
Chloe Zack
William Zaenglein
Stephen Zaferopolos
Skylar Zahari
Anthony Zahn
Stephen Zakarauskas
Rey Zamora
Sarah Zannoni
Zachary Zapata
Nathan Zapolski
Vickie Zarebi
Jared Zarmbinski
Christopher Zavadil
Whitney Zavala
Melissa Zayas
Dianna Zechman
Ryan Zelinski
Tamikio Zephyrin-Whealton
Yu Zhang
Liping Zheng
Chunxiao Zhong
Mary Zickmund
Karlee Ziliak
Kristen Ziller
Michelle Zilske
Bryce Zimbelman
Judith Zimmer
Paul David Zimmerly
George Zimmerman
Jocelyn Zimmerman
Sara Zimmerman
Walker Zimmerman
Serena Zingale
Christopher Zink
Rachel Zins
Scott Zissman
Benjamin Zito
Cory Zmeskal
Jessica Zoeller
Grace Zona
Andrea Zulic
Tammy Zuspann
Amanda Zwart
Explore more content like this article
At SNHU, we're committed to fostering a flexible, supportive, inclusive workplace. That's why we've been named a "Great College to Work For" for the 16th year in a row— and have been named a top 3 employer in the state of New Hampshire by Forbes.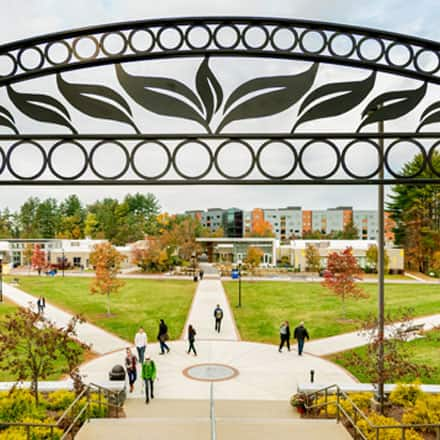 It is with great pleasure that Southern New Hampshire University (SNHU) recognizes the following students' academic achievement in being named to the President and Dean's List for the summer 2023 semester.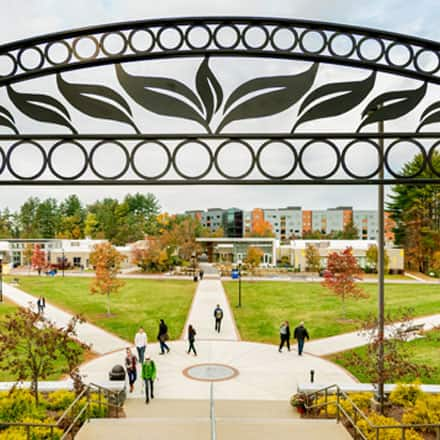 It is with great pleasure that Southern New Hampshire University (SNHU) recognizes the following students' academic achievement in being named to the President and Dean's List for the winter 2023 semester.
About Southern New Hampshire University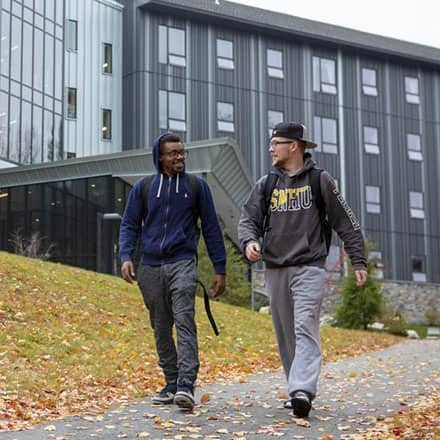 SNHU is a nonprofit, accredited university with a mission to make high-quality education more accessible and affordable for everyone.
Founded in 1932, and online since 1995, we've helped countless students reach their goals with flexible, career-focused programs. Our 300-acre campus in Manchester, NH is home to over 3,000 students, and we serve over 135,000 students online. Visit our about SNHU page to learn more about our mission, accreditations, leadership team, national recognitions and awards.