President's and Dean's List Fall 2019
It is with great pleasure that Southern New Hampshire University (SNHU) recognizes the following students' academic achievement in being named to the President and Dean's List for the fall 2019 semester.
Full-time students who have earned a minimum grade-point average of 3.700 and above are named to the President's List. Students who have earned a minimum grade-point average of 3.500 to 3.699 are named to the Dean's List. Full-time status is achieved by earning 12 credits; undergraduate day students must earn 12 credits in fall or spring semester, and online students must earn 12 credits in either EW1 & EW2, EW3 & EW4, or EW5 & EW6.
President's List
Dean's List
Victoria Abah
Robert Aanstad
Alisha Abbott
Spencer Aardema
Sami Abderrezak
Scott Aaron
Kionne Abdul-Malik
Gloria Abaya
Nabeeha Abdulrazak
Jessica Abbott
Janet Abitabilo
Mohammed Arshad Abdul Rasheed
Jayme Abramofsky
Venusto Abellera
Kacie Abramofsky
Chris Abney
Scott Abrams
Genevieve Abotsi
Thomas Abruzzo
Mona Abunie
Ryan Abshear
Barbara Acevedo
Nadia Abu-Bakr
Amanda Acosta
Edouart Achana
Amy Acup
Brianne Achin
Samantha Adam
Skyler Ackerman
Robert Adams
Lilly Ackerman
Ericka Adams
Diana Ackroyd
Cynthia Adams
Jerica Acord
Jonisha Adams
Leanna Acosta-Veilleux
Samantha Adams
Adrianne Acres
Adetayo Adetunji
Rachel Adair
Ronald Adkins
Samantha Adamczyk
Trenton Adler
Luis Adames
Haylee Adler
Victoria Adams
Alexis Adrianse
Lisa Adams
Haydn Ady
Tiffany Adams
Cynthia Aghedo
Ashlynn Adams
Nicole Aguiar
Shauna Adams
Olivia Aguilar
Tiffany Adams
Noel Aguilera
Timothy Adams
Nelson Aguirres
Melissa Adams
Nathaniel Agyei
Eric Adams
Oluwaseun Akinola
Matthew Adams
Ibrahim Akman
Nathan Adams
Ali Saleh H Al Muhathil
Laura Adams
Hashim Al Sudani
Stephen Adams
Ammar Alamoudi
Elisabeth Adams
Ellen Albanese
Jonathon Addy
Brenna Aldrich
Andrea Aderman
Jennifer Alejandro
Rifukat Adeyemi
Anthony Aleman
Nicole Adkins
Kayla Alexander
Lester Adkins
Shandralia Alexander
Van Adkins
Meshach Alexander
Lily Adler
Preston Alexander
Joseph Adler
Mary Alfano
Emily Adler
Dawn Alford
Jessica Adney
Ariana Alford
Justin Aebi
Saeed Algarni
Sarah Aeder
Salman Alkassem
Stacy Afonseca
Joshua Alleman
Miriha Aglietti
Angelia Allen
Maica Robian Agnes
Kierra Allen
Sarah Agnew
Linda Allen
Jacqueline Agnone
Jonathan Allen
Veronika Agoshkova
Danielle Allen
Sandra Aguilar
Kayla Allen
Latisha Aguilar
Brandon Allen
Samantha Aguilar Hernandez
Joseph Alley
Joshua Aguirre
Sarah Allgaier
Cheyenne-Leigh Ahlo-Kumai
Imad Alsalloom
Sana Ahmad
Winter Alton
Chelsea Ahmed
Sandra Alvarado
Phyllis Aho
Jyotishni Alvarez
Sage Ahrens-Nichols
Zachary Alverson
Raymond Aiazzi
Katherine Amaya
Kimberly Airing
Abigail Amendola
Tosin Ajiboye
Teresa Amerson
James Akatyszewski
Maria Amezquita
Christian Akers
Megan Amico
Troy Akins
Owen Amigo
Kelsey Akins
Edith Ammon
Nellie Alarcon
W Anders
Michael Albanese
Joseph Anders
Jesse Albatrosov
Janene Anderson
Luci Albers
Hanna Anderson
Leah Albertsen
Marcus Anderson
Emily Albright
Alex Anderson
Ryan Alcantara
Andrew Anderson
Emely Alcantara
Kate Andritz
Salvadora Alcaras
Amanda Andrus
Mary Alcorn
Elizabeth Andwood
Lynne Alden
Nicholas Angelicola
Rodney Aldridge
Steven Anglin
Arnold Aleanu
Jessica Angona
Nicholas Alejandro
Nathan Annas
Daria Aleksandrova
Alex Annutto
Andrea Aleman Alejandres
Nickole Anthony
Christiana Alemnji
Joshua Anthony
Brett Alewine
Elizabeth Aoun
Stephen Alex
Suzanne Apgar
Melissa Alexander
Russell Applegate
Anya Alexander
Donna Arcand
Madyson Alexander
Mellissa Arce
Holly Alexander
Brendan Archibald
Tyler Alexander
Jhon Ardila Castano
Maria Alexander
Gustaf Arfelt
Tiffany Alexander
Stefania Arias
Charles Alexander
Crystal Armstrong
Angelo Alfaro
Ashley Arredondo
Cindy Alfaro
Ana Arroyo
Crysta Alfonso
Milana Arsakhanova
Abigail Alford
Conor Arsenault
Kayla Alford
Jessica Artley
Madeleine Alford
Pedro Arzuaga
Katie Alfred
Kelly Asher
Benjamin Alger
Gea Asher
Andrew Algiers
Courtney Ashley
Asha Ali
Uloma Asugha
Nouman Ali
Mohammed Atwa
Melanie Alibozek
Chandler Atwell
David Alicea
Connor Atwood
Katrina Al-Jumaily
Andrew Atwood
Raja Alkhafaji
Jake Aubuchon
Holly Allaire
Joseph Auer
John Allemang
Samuel Austin
Raevyn Allen
Diana Austin
Kelsie Allen
Shaquille Austin
Kirsten Allen
Peter Austin-Small
Phillip Allen
Ashley Auston
Jalisa Allen
Omari Averette-Phillips
Steven Allen
Robin Averill
Richard Allen
Alexia Ayala
Michala Allen
Melissa Ayala
Melissa Allen
Ashley Baca
Kris Allen
Van Bach
Camille Allen
Andreas Bach
Heather Allen
Damon Bachand
Sandra Allen
Aliea Badrudeen
Brianna Allevato
Carmen Baez
Jessica Alleyne
Jose Baez
Mark Allgauer
Savanna Bailey
Scott Allison
Britteny Bailey
Michael Allsup
Cory Bair
Christopher Alltop
Franc Bakalli
Jorge Almaguer
Natalie Baker
Alexander Almonte
Shyanne Baker
Arcadio Alpuche
Mark Baker
Ibraheem Alrawi
Ryan Baker
Azhoun Al-Sada
Allison Baker
Abdulaziz Alshammari
Amy Baker
Kimberly Alston
Corey Baker
Patricia Altieri
Evan Baldassaro
Noelle Altman
Lisa Baldinelli
Danial Altman
Kassandre Baldwin
Maria Alton
Luke Balge
Courtney Alvarado
Cortney Ball
Susana Alvarez
Samantha Ball
Melissa Alvarez
Jordan Ballard
Katelyn Alvaroe
Delvia Banda
Dina Alves
Ellie Banis
Katela Amador
Latanya Banks
Kathleen Amaral
Emily Banks
Ioanna Amato
Melinda Banning
Mark Amato
Minty Bannister
Dylan Amazeen
Mallory Banta
Laura Ambler
Akesha Baptiste
Kayla Ambrosino
Jacqueline Baran
Chantel Amburgy
Brandi Barba
Samantha Amdall
Marcee Barber
Ryne Ameden
Justen Barbour
Jacob Ameen
Sydney Barletta
Abdullah Ameen
Ellisa Barnes
Levar Amis
Brooklyn Barnett
Kimberly Amon
Haylie Barone
Agyemang Amprofi
Connor Barr
Carter Amrien
Stephanie Barr
George Anagnostakos
Anamaria Barras
Kessley Analla
Amanda Barreto
Tatiana Anaya
Brett Barrett
Vanesa Anaya-Aldana
Edith Barrios
Madeleine Anctil
Jillian Barry
Lizbeth Andazola
Jorge Basilio
Jose Andazola
Wesley Bass
Nicholas Andersen
Sirena Batts
Sara Andersen
Courtney Baughman
Samantha Andersen
Gina Bazzinotti
Joseph Andersen
Earl Beacham
Susan Anderson
Hayden Beaton
Alicia Anderson
Nathan Beaton
Taylor Anderson
Joseph Beauchemin
Nicholas Anderson
Erica Beaulieu
Jared Anderson
Amanda Beauregard
Cassandra Anderson
Kaleigh Beck
Johnathon Anderson
Tyler Beckham
Charity Anderson
Olivia Beer
MacKenzie Anderson
Cullen Behling
Joseph Anderson
Kristen Behney
Jessica Anderson
Haley Belcher
Samantha Anderson
Scott Belger
Robyn Anderson
Marcus Bell
Shawna Anderson
Dawnyell Bell
Ashley Anderson
Jennifer Bell
Carla Anderson
Jaquel Bell
Matthew Anderson
Stevin Bellville
Kimberly Anderson
Champaine Belt
Brandi Anderson
Casey Belton
Tasha Anderson-Brickhouse
Elizabeth Beltran
Amanda Lina Andrade
Adrianna Benavides
Holly Andreasen
Michelle Bender
Shelby Andres
Jason Benoit
Quontaurus Andrews
Emily Bensley
Kaylyn Andrews
Baxter Benson
Lindsey Andrews
Warren Benson
Lindsey Andrews
Dana Bentley
Jesse Andrews
Breanne Benton
Jeffrey Andros
William Berger
Sara Andrus
Timothy Bergeron
William Anfeldt
Elisabeth Bergmann
Raksmey Ang
Ibrahim Berhan
Martina Angel
Shereen Bernard
Margaret Angellis
Hannah Bernard
Brittney Angemi
Monet Bernesque Nichols
Michael Angeski
Woody Bernier
Jose Anguiano
Luis Berrezueta
Marianne Anstett
Taylor Berry
Sal Ante
Melissa Besong
Lisa Anthony
Andrew Best
Joshua Anthony
Trevor Bettano
Crystal Anthony
Amanda Bettelyoun
Erica Anthony
Aaron Betts
Kenneth Anthony
Shelbi Bevins
Calvin Antosiewicz
Matt Bezanson
Katherine Antti
Larsen Biadasz
Micheal Anyirah
Gavin Bibeau
Robert Anzelde
Joseph Biddle
Courtney Apodaca
Vanessa Bienvenue
Selenia Apodaca
Johnathan Billings
Jacqueline Appell
John Binner
Angelina Applegate
Carolynn Birilli
Christina Applegate
David Black
Kaitlyn Arcand
Jamie Black
Chad Arceneaux
Jessica Black
Vanessa Archambault
Erin Blackmon
Christopher Archambault
Hannah Blackwell
Gail Archibald
Ibrahim Blaik
Hollis Archibold
Courtney Blaikie
Emily Ard
Katelynn Blaisdell
Megan Arel
Kendra Blake
Jason Arendt
Gabriel Blakely
Andrew Arevalo
Thomas Blandini
Crystina Arft
Claudia Blatnick
Kyra Argeropoulos
Caitlin Bliesener
Alvaro Arguello
Lindsay Bliss
Jamaris Arias
Ashlee Bliss
Melissa Arias
JadeAnn Blix
Jailisse Arias
Audrey Blonk
Brittany Arias
Sydney Bloyd
Barbara Arizmendez
Sofia Blumm
Dana Armagost
Patrick Bobay
Natasha Armas
Sarah Boccio
Shane Armbrester
Chelsea Bodemer
Kristin Armendola
Alexandra Boetto
Diane Arment
Jason Bogenrief
Amanda Armes
Amanda Bogoslofski
Kaylee Armstead
Nathan Bolen
Ashley Armstrong
Rachel Bolin
Amy Armstrong
Elaine Bolte
Abigail Armstrong
Shemeka Bond
Brianna Armstrong
Austin Bonnell
Jennifer Armstrong
Talya Booker
Cheryl Armstrong
Verrina Booker
Benjamin Arndt
Jessica Boomhower-Castracane
Brooke Arnel
Teri Boone
Jennifer Arnold
Amanda Booth
Aubrie Arnold
Wendy Booth
Alexandra Arnold
Lauren Boothe
Thomas Arnott
Chloe Borasky
Brandon Aronoff
Kandace Boswell
Joseph Arra
Skylar Bottazzi
John Arreaga
Jacob Bouchard
Adrian Arredondo
Toni-Marie Boucher
Alicia Arroyo
Hassan Bouh
Joao Arruda
Melissa Bouska
Nicholas Arsenault
Timothy Bowder
Sonya Arsenault
Riley Bowen
Brandy Arsenault
Elizabeth Bowen
Nicholas Arsenault
Carrie Bowers
Raymond Arseneau
Nathan Bowers
Nicholas Artymowicz
Emma Bowie
Christopher Arvanitis
Daniel Bowley
Amanda Arzate
James Bown
Anthony Ascolillo
Sean Bown
Jessica Ash
Cassidy Boyd
Jacqueline Ash
Anthony Boyles
Mikala Ash
Eileen Bradley
Dylan Ashbee
Britney Bradshaw
Tanya Ashcraft
Shane Brady
Nina Ashley
Edina Braga
Kristen Ashley
Christina Bragdon
Courtney Ashwell
Richard Brahm
Keilani Asmus
Amy Brainerd
Maria Aspillaga
Magdalene Brake
Nicholas Assad
Cheri Bramson
Karen Atchison
Jillian Brandt
Maggie Atchley
Brittany Brantley
Rikki Atkins
Monica Braswell
Raymond Atkinson
Steven Brathwaite
Jennifer Atkinson
Christina Brax
Martha Atkinson
Kelsey Brayboy
Molly Atkinson
Steadmann Brazel
Sarah Atkinson
Heidi Breault
Latonya Atkinson
Kayla Breden
Farrah Attaie
Paul Breeding
Sanaa Attaoui
Graham Bremer
Scott Attardi
Benjamin Brenninkmeijer
Edward Au
Cassandra Brewer
Beth Aubin
Jake Bridge
Anthony Auciello
Seth Bridge
Brooke Audet
Tabitha Brighindi
Cameron Audette
Suzanne Brightly
Anthony Auditore
Kassidy Briley
Dawn Auerbach
Adam Brink
Nicholas Auffrey
Cassidy Brink
Andrew Augustin
Heather Brisson
Samuel Auray
Porsha Broadnax
Rosaline Aurora
Zachariah Brock
Mimi Ausland
Jordan Brock
Alesia Austill
Olivia Brodeur
Miracle Austin
Ellen Brodskiy
Gianna Austin-Lewis
Anthony Brooke
Jay Authement
Brittany Brooks
Clover Autrey
Matthew Brooks
Lori Avery
Amanda Brooks
Richard Avery
Jonathan Brooks
Hannah Avila
Jacquelyn Brooks
Unik Awah
Natasha Brooks
Holly Axe
Jessica Brooks Geary
Marcai Axel
Brianna Brosseau
Heather Ayer
Rebecca Brown
Alyssa Aylesworth
Andrea Brown
Rachael Azotea
Briana Brown
Natalie Azzarito
Rickey Brown
Reuben Baafi
Kenneth Brown
Sana Babar
Brandy Brown
Anthony Baboolal
Steven Brown
Madelyn Babowitch
Christopher Brown
Stephen Bachelder
Laura Brown
Brandon Back
Quianna Brown
Amy Back
Rachel Brown
Alina Badger
Faris Brown
Mariam Badru
Winter Brown
Miguel Baez-Flores
Jasmine Brown
Isley Baggett
Deaundra Brown
Jacob Baggs
Tayson Brown
Jack Bahia
Rayleen Brown
Sarah Bahrenburg
Sabrina Browne
Samantha Bailen
Stephen Bruckman
Michael Bailey
William Brumbaugh
Ophelia Bailey
Crystal Brumfiel
Jennifer Bailey
Ayanna Brumfield
Kendra Bailey
Jasmine Brunelle
Alaena Bailey
Nicolette Brunelle
Nathan Bailey
Erika Bruner
Krystal Bailey
Lauren Brunney
Sashauna Bailey
Carrielynn Bryan
Julia Bailinson
Tameka Bryan
FNU Baimazhenga
Brandon Bryant
Natalya Baine
Rebecca Bucknell
Kendra Baines
Michelle Budd
Joshua Bair
Nathan Buell
Sharisse Baird
Matthew Buendia
Kelly Baird
Lauren Buffalo-Newland
Karissa Baird
Rita Bull
Ryan Baker
Haley Bullock
Olivia Baker
Abass Bundu
Anthony Baker
Alicia Bunker
Michelle Baker
Krishann Burd
Sherrece Baker
Branton Burd
Angela Baker
McKenzie Burkes
James Baker
Johnathan Burkhardt
Scott Baker
Vanessa Burns
Ashleigh Baker
Sean Burns
Creola Baker
Meghan Burns
Nathan Baker
Kiley Burns
Tiffany Baker
Rachael Burnside
Leslie Baker
Lucas Burrier
Arron Baker
Jamie- Lee Burrows
Hannah Baker
Sara Burt
Kevin Baker
Courtney Bush
Bryanna Baker
Joseph Bush
Zachary Bald
Taylor Bussiere
Allison Baldo
Matthew Butcher
Lindsey Baldwin
Paige Butler
Ashley Baldwin
Tacorey Button
Joshua Baldwin
April Byfield
Todd Baldwin
April Byrd
Becky Bales
Alexander Caban
Brooke Balibrera
Timothy Cabral
Brittany Ball
Theresa Cabrera
Amanda Ball
Jose Cabrera
Sara Ball
Dany Cala
Rebecca Ballantyne
Luigi Calabrese
Lindsey Ballard
Jazmyn Calderon
Benjamin Ballard
Meghan Caldwell
Amos Ballesteros
Andrea Cali
Nicole Ballinger
James Call
Jessica Balser
Amanda Callahan
Dexter Balula
Katherine Callery
Aaron Bangert
Christina Calvo
Andy Banh
Daniel Camacho
Matthew Bankert
Amanda Camerano
Ashley Bankert
Julia Camire
Anthony Banks
Emily Campbell
Brandon Banks
Joshua Campbell
Jaida Banks
Troy Campbell
Linda Banks
Camina Canada
Alexis Banmah
Jennifer Canady-Lauritsen
Lauren Bannister
Morgan Canavera
Jose Barahona
Haleigh Canfield
Ahmad Barakzai
Keenan Cannady
Nikita Baranov
Sandra Cantu
Mario Barassi
Maria Capobianco
Sofia Barassi
Tanner Cappel
Kaytlyn Barber
Jasmine Caradine
Chasity Barber
Emily Carbonneau
Kyle Barber
Jessica Cardenas
Monica Barber
Anthony Carey
Angela Barbito
Amber Carlone
Bristyn Barbiuto
Carrie Carlson
Miha Barboric
Robert Carpenter
Haley Barbour
Joshua Carpenter
Jason Barbour-Roberts
Samuel Carr
Nicholas Bardaro
Kyle Carr
Megan Barela
Dean Carr
Lisa Barhight
Emily Carroll
Fiona Barker
Delanie Carroll
Kaela Barker
Jessica Carroll
Crystal Barker
MacKenzi Carroll
Christopher Barker
Savannah Carrothers
Corey Barker
LaDerious Carter
Courtney Barletta
Amber Carter
Nadia Barlow
Kenneth Carter
Andrea Barlowe
Keiondra Carter
Farrik Barnard
Daniel Carter
Samantha Barnes
Brandon Carter
Lisa Barnes
Marcella Carvalho
Ronald Barnes
Jacqueline Carver
Megan Barnes
Aaron Cary
Edward Barnes
Jennipher Casado
Lauren Barnes
Kimberly Casey
Brittany Barnes
Jennifer Cass
Tony Barnett
Kyle Castaldi
Jessica Barnett
Aileen Castillo
Candice Barnett
Shermaica Castillo
Elisabeth Barnett
Fernando Castillo
Brooklynn Barney
Elizabeth Castillo
Michael Barnhart
Nathan Catalanotti
Carol Barnhart
Jamie Caudill
Donald Barnum
Desiree Cavazos
Frank Barone
William Cecil
Renee Barone
Taylor Cedarleaf
Madisyn Barone
Gabrielle Celender
Gabrielle Baroudi
Nicholas Cellura
Aften Barrall
Phillip Cenkush
Jamie Barrand
Allyson Centanne
Samuel Barrett
Enisa Ceric
Michael Barrett
Maisha Cerqueda
Rachel Barrett
Aaron Cerrato
Mary Barrett
Sarah Cerrella
Jacob Barrett
Manuel Cervantes
Ryan Barrett
Monte Cesal
Timothy Barrett
YoungBum Cha
Alison Barricklow
Patrick Chaffee
Melinda Barrientos
Catherine Chaisit
Jessica Barriga
Tyler Chalifour
Amy Barringer
Claire Chambers
Shayetta Barrington
Jordon Chan
Jaclyn Barry
Timothy Chance
Edward Barry
Carrie Chandler
MacAlla Barry
Leeza Chandler
Stephanie Barry
Austen Chaney
Anna Barry
Tanner Chaney
Meghan Barry
Adin Chapman
Lettie Bartels
Nicole Charles
Dianna Bartelt
Lori Charton
Kevin Barth
Richard Chauncey
Steven Bartley
Keith Chauret
Alexis Bartley
Aaron Chavers
Scott Bartman
Kelly Chavez
Brandon Bartolucci
Sierra Chenard
Micah Barton
Yew Jun Cheok
Mitchel Barton
Loreal Cherry
Bailey Barton
Marie Chery
Lauren Bartow
Jeremiah Cheshire
Kristopher Barwick
Garrison Chesser
Hannah Bascom
Malik Chestnut
Sarah Basham
Autumn Childress
Hunter Basil
Fredericka Chill
Kimberly Basilio
Demonte Chism
Audaysha Baskerville
Eun Ho Cho
Keyaray Baskerville
Young Jae Choi
Monica Bass
Abigail Choiniere
Donald Bass
Sarah Chowdhry
Samantha Bass
Samantha Christensen
Kenya Bass-Ernest
Angelica Christiansen
Sydney Bassett-Wooley
Hannah Christner
Nicholas Basteri
Gabrielle Christy
Jeffrey Bastian
Bac Chu
Tiffany Batchelor
Kai Xian Chua
Jackson Batchelor
Samantha Cipriano
David Batchelor
Kelly Cisneros
Larry Bateman
Rachel Claflin
Samantha Bates
Julia Clarius
Morgan Bates
Trevon Clark
Austin Bathon
Kathleen Clark
Jodee Batista
Renato Clark
Jennifer Batlemente
Michelle Clark
Kelly Battersby
Janice Clark
Ryan Battisti
Aleasha Clark
Bobbie Battles
Taylor Clarke
Melissa Batula
Hannah Claxton
Brandon Bauer
Jacqueline Clayton
Amber Bauer
Samantha Clearwater
Rebekah Bauer
Tammy Cleveland
Madison Bauer
Dustin Clipfell
Jason Baugh
Rileigh Cloonan
Lily-Suzan Baughman
Anastasia Close
Lyric Bauguess
Steven Clukey
Paul Bauma
Megan Clum
Bryan Baur
Michael Coates
Jamie Bautista
Joeseph Coburn
Mauricio Bautista
Kayleigh Cochran
Stephanie Bawolek
Patrick Cody
Kastina Bayless
Sydney Cofer
Ashley Baylot
Nathan Coffey
Joshua Bays
Tracy Coffman
Brandon Bazinet
Hannah Cohen
Bryon Beach
Benjamin Colban
Paige Beach
Christopher Colby
Robert Beachum
Carla Cole
Jennifer Beall
Kristin Cole
Shea Bean
Amanda Cole
Nathaniel Bear
Jessica Cole
John Beard
Jason Coleman
Derek Beard
Casey Coleman
Brandon Beard
William Collins
Nathaniel Beaston
Brendan Collins
Amanda Beattie
David Collum
Eric Beatty
Luis Colon
Megan Beaty
Theresa Colon
Richard Beaty
Christina Combs
James Beauchamp
Daniel Confar
Jennifer Beauchamp
Timothy Conlin
Lydia Beaudoin
Brandon Connell
Rosemary Beaudoin
Allison Connell
Emily Beaulieu
Savanna Connelly
Ryan Beaulieu
Kaitlyn Connolly
Stephanie Beaulieu
Megan Connor
Christopher Beaulieu
Heather Connor
Courtnie Beaupre
Caitlin Conrad
David Beauregard
Ryan Conroy
Taylor Beaver
Erica Contreras
Emily Beavers
Juan Contreras
Zeniff Beazer
William Conway
Erin Beccia
Jessica Coogan
Jennifer Bechtel
James Cook
Sydney Becic
Shawn Cook
Makayla Beck
Edward Cook
Timothy Beck
Johnathan Cook
Jeffery Beck
Tamara Cook
Aspen Beck
Jenna Cook
Austin Beck
Cameron Cooke
Michael Becker
Brandon Cookson
Kenneth Becker
Alexis Cooper
Ashlie Beckett
Patrick Cooper
Tatyanna Beckford
Brittany Cooper
James Beckley
Natalie Cordova
Ashley Beckley
Sierra Corey
Arthur Bedard
Tammy Cornachia
Kelly Bedard
Amanda Cornish
Anne Beddo
Elva Correa
Nathan Bedford
Ronald Corris
Alan Bednar
Lisa Corrow
Justin Bednarek
Joshua Corse
Mary -Kathryn Beech
Kayla Cosby
Devon Beehler
Ariana Cosgrove
Candace Beekman
Anastasia Costa Goggins
Payton Beerbower
Benjamin Cote
Colton Beevers
Sarah Cote
Justine Begaye-Halona
Morgan Cotnoir
Jonathan Begin
Anthony Cotton
Scotty Behlow
Alexandra Coursey
Caitlyn Behm
Leo Couture
Lisa Beigler
Elizabeth Coward
Dorothy Beisler
Lessie Cowart
Alejandra Bejarano Reyes
Shaun Cowsert
Lakrisha Bejosano
Jake Cox
Hilda Bekoe
Edward Cox
Dustin Belack
Regan Coyle
Kami Belchak
Caitlynn Crace
Matthew Belcher
Kimberly Crane
Parfait Belem
Jason Crask
Barbara Belfon
Lemont Crawford
Shareena Belin
Danyell Crawford
Isaac Belisle
Paula Crawford
Samantha Bell
Haley Crean
Erika Bell
Olivia Creighton
Timothy Bell
Zachary Creps
Jordan Bell
Kayla Crews
Marsha Bell
Haley Criscitelli
Sarah Bell
William Crocker
David Bell
Brooke Crocker
Jordan Bell
Brianna Crockett
Wendy Bell
Jessica Croft
Kristina Bell
Anna Cronin
Julie Bell
Torrie Crowder
Sophie Bell
Stephanie Crowe
Rochelle Bell
Grant Crowell
Thomas Bell
Ashlynn Crowley
Elizabeth Bell
John Crowley
Dillon Bellefeuille
Matthew Crowley
Nicole Beller
Autumn Crowthers
Sheniece Beller
Eric Cruces
Rachel Bellet
Roberto Cruz
Shelley Bellm
Jonathan Cruz
Megan Bellon
Richard Cry
Robert Beloff
Lianna Cubas
Bonnie Belot
Jennifer Cuddhy
Richard Belschner
Evan Cuddy
Marco Beltrame
Latoya Cumberbatch-Miles
Brittany Benanti
Benjamin Cumming
Ilze Benavides
Tyler Cummings
Bradley Bench
Donna Cunningham
Alexander Benckert
Nicole Cunningham
Chad Bender
Gail Curby
Stephanie Bender
Terrance Curley
Sylvia Bendimez
Shanna Curvin
Jayla Benefield
Katie Cusson
Darren Benemelis
Elizabeth Custer
Matthew Benemelis
Rachel Cutts
Divine Beng
Erin Cyr
Mr Benjamin Lim Sin Mun
Elena Da Ros
Amber Benke
Mariana Da Silva Martins Valle
Ashley Bennett
Nurmon Dahn
Aaron Bennett
Alicia Dailey
Ashley Bennett
Alexandra Daley
Brianne Bennett
Rodly Dallemand
Bruce Bennett
Erica Dalton
Adam Bennett
Michael Daly
Michael Bennett
Maxwell Daly
Alan Bennett
YEN DAM
Brianna Bennett
Alyce D'Andrea
Zachary Bennett
Kenneth Daugherty
Brittany Bennett
Jeffery Davidson
Eriny Bennett
Casey Davies
Tatiana Bennett
Allen Davis
Thomas Bennett
Nicholas Davis
Kimberly Bennett
Lillian Davis
Amanda Benoit
William Davis
Kristina Benson
Ashley Davis
Tyler Benson
Paula Davis
Brianna Benson
Kristoff Davis
Rebecca Benson
Amanda Davis
Lakesha Bentley
Tanner Davis
Sarah Bentley
Lori Davis
Christopher Bentley
Kristina Davis
Travis Benton
Lakea Davis
Galen Benton-Neylon
Rusty Davis
Jason Benullo
Elizabeth Davis
Ryan Benum
Kyrah Davis
Kaylyn Berard
Ashley Dawes
Melissa Bercian
Denae Dawkins
Kaila Berg
David Day
Noah Bergeron
Makenzie Day
Jacy Bergeron
Christopher De Anda
Cody Bergeron
Hannah De Jesus
Allyssa Bergevin
Gerson De peralta
Erik Berggren
Katelyn Dean
Holliann Bergin
Valeisha Dean
Joseph Bergin
Victoria Dean
Ashley Bergman
Kayla Dean
Lauren Berkowitz
Theresa Debisz
Emily Berky
Natalie DeGrazia
Cody Berlin
Caleb Delano
Paul Berman
Louis Delavara
Kelly Bernacki
Victoria Delgado
Marc Bernash
Christian Delk
Kyle Bernelle
Hannah Delongchamp
Christopher Berntsen
Erika Deltoro
Alan Berrios
Celine Demanche
Keagan Berry
Vincenzo DeMarco
Daniel Berry
Seyhan Demirtas
Caleb Berry
Toby Demoret
Stephan Berry
Stephanie Denino
Grant Berry
Lovelie Denis
Kimberly Berry
Austin Denison
Zachary Berti
Aravella Dennis
Aaron Bertrand
Toni Densmore
Patricia Bertulli
Genel Depuysselier
Andrea Bessman
Sean Derba
Garrett Best
Ryan Desaulniers
Latoya Best
Grace Desmarais
Jesse Betancourt
Hillary Desmarais
Sheri Betancourt
Collin Desmond
Clarence Bethel
Gabrecia Desravines
Marissa Betit
Nicholas Desrosiers
Erin Bettencourt
Joseph Dessart
Matthew Bettencourt
Lavontae Dewbre
Lori Betz
Charles Di Buduo
Daniel Beutel
Moises Diaz
Elizabeth Beveridge
Yazmin Diaz-Nieves
Karen Bevis
Steven DiBurro
Ashley Bews
Kelsey Diffie
Brenna Beyer
Lucas Difrancesco
Caryn Beyer
Aneili Dill
Diego Bez Zambiazzi
Kayla Dillon
Brittany Biasiolli
Mardia Dillon
Amanda Bibb-Crane
Kara DiLorenzo
Vanessa Bibeau
Ngara Diouf
Anastasia Bieneman
Ashley Dirosa
Katlin Biernesser
Brooke Dixon-Jones
Mallory Biggs
Kasandra Doan
Anna-Marie Bigham
Van Anh Doan
Natan Biley
Anthony Dodd
Rachel Bill
Gabriel Dodenhoff
Sarah Biller
Fiona Doherty
Catriona Billet
Madeline Dolan
Amber Billeter
Angel Dominguez
Misty Billings
Olivia Donnelly
Sophie Bilodeau
Cara Donnelly
Emily Bilodeau
Michael Donovan
Michael Binert
Ashton Dooley
Abigail Bingham
Caitlyn Doonan
William Bingham
Savannah Doran
Brianna Birchall
Denzel Dorsey
Elizabeth Birdsong
Nina Doscher
Nicholas Biron
Lisa Dosher
Deene Birsner
Billy Doty
MacKenzie Bischoff
Brandon Doty
Bianca Bisciglia
Samantha Dougherty
George Biser
Ashley Dougherty
Vanessa Bishop
Sydney Douston
Jason Bishop
Adam Dove
Stephanie Bishop
Chanelle Dove
Joshua Bishop
Aliya Dow
Arber Bislimi
Ruby Downing
Olavio Bisneto
Elizabeth Downing
John Bisson
Paige Doyle
Tek Bista
Jana Dozier
Samantha Bitseedy
Joshua Drake
Debra Bixby
Jacob Dratner
Jacob Black
Van Draughon
Katrina Black
Joe Drew
Kaitlin Blackard
Elizabeth Dries
Derek Blackburn
Jason Drummond
Natasha Blackburn
McKenzie Dschaak
Tasia Blackley
Tiffany Duane
Karen Blackman-Carter
Alysa Dube
Cynthia Blackmon
Alicia Dubose
Deana Blackshire
Danielle Ducharme
Aanzbruna Blackston
Nathan Ducharme
Lauren Blackwelder
Logan Duck
Lisa Blackwell
Ronnette Ducksworth
Jamie Blackwell
Adam Dufault
Nathan Blad
Joseph Dugan
Jordan Blades
Jesse Duhaney
Yusuf-Ahmad Blaik
Tamboura Dukes
Bianca Blair
Logan Dumais
Briana Blair
William Dunbar
Sarah Blair
Carlos Duque
Patrick Blake
Giselle Duran
Richard Blake
Sarah Durkin
Teresa Blakeslee
Jonathan Durston
Katharine Blalock
Emma Duyos
Troy Blamer
Antonia Dwyer
Chantal Blanchard
Paige Dyer
Brandon Blanchard
Erin Dzielski
Samuel Blanchard
Patrice Eackles
Tinno Blanco
Samuel Eades
Reynaldo Blanco
Allecia Earley
Willi Blanco-Garcia
Louis Early
Kevin Bland
Michelle Easley
Ryan Bland
Casey Ebinger
Keifer Blandon
Kevin Eckstein
Taryn Blang
Ryan Edwards
Grace Blankenship
Taylor Edwards
Erin Blankenship
Andrew Edwards
Aimee Blankenship
Christina Effinger
Janet Blauer
Jason Egli
Matthew Blazon
Cody Egner
Carmen Blevins
Kara Eldridge
Winter Blevins
Quentin Elkins
Paul Blevins
Paige Ellefson
Jessica Blevins
William Ellenburg
Kelsey Blick
Olivia Elliott
Clover Rukia Bliss
Karissa Elliott
Victoria Blodgett
Laura Elliott
Jordan Blonski
Ilyasah Ellison
Diana Bloom
Amanda Embrey
Gary Blount
Casandra Emert
Kerry Blum
Haley Emery
Miera Bluntson
Cody Emery
Prince Boateng
Nicole Empting
Daniel Boatwright
Samantha Englehart
Lilly Boback
Sheila Engstrom
Susan Bobb
Kerry Enokian
Kenneth Bochat
Brandon Enos
Rebecca Bock
Camille Epps
Christopher Bodine
John Erickson
Alexander Boedeker
Mitzi Erickson
Kirsten Boehmer
Cole Erickson
Devin Boelman
Melissa Erving
Emily Boettcher
Sheri Escobedo
Jason Bogda
Daniel Escott
Noah Boggs
Colton Escue
Amanda Bohannan
Ashley Escutia
Adam Bohlman
Julie Espinal
Kathryn Boilard
Devin Espinoza
Eric Boilard
Macaela Espinoza Castillo
Cynthia Bojorquez
Torin Estes
Megan Boland
Brittaney Estrella
Jonathan Bolanos
Rena Eurich
Brooke Bolduc
Amanda Evans
Micheal Bolinger
Brandi Evans
Morgan Bolles
Ian Evans
Olivia Bolling
Tyler Evans
Nathan Bolt
Catherine Evans
Jeffrey Bolton
Kyrsten Evans
John Bonacci
Taylor Evans
Martha Bonaiuto
Dezimen Everett
Christian Bonanno
Tiffany Everson
Chantal Bonanno
Ashleigh Ewing
Marjorie Bonano
Jason Exum
Kimberly Bond
Alyssa Eygnor
Kacy Bonifacini
Grysell Fabaro
Antonio Bonilla
Carrie Facer-Reeves
Alysia Boodram
Brian Fadden
Jessica Boody
Melanie Fagan
Sarah-Beth Booker
Stanley Fahey
Brooke Booms
Connor Fahie
Karin Booth
Ryleigh Failla
Dawne Booth
Nikki Fain
Marta Borcea
Stormie Fairchild
N'Kole Borcherding
Cameron Fairley
Trevor Borden
Maryse Faison
Melissa Bordfeld
David Falcon
Sha'Dasia Bordley
Shiyu Fang
Melanie Bordonaro
Madison Fanning
Michael Bordonaro
Jordan Farah
Andrew Boreham
Natalie Farah
Amanda Borelli
Madison Farbo
Tanya Borges
Alyssa Faria
Eric Borovy
Jasmine Farmer
Christian Borrero
Angie Farneman
Christian Borrero-Colon
Amanda Farrell
Kayla Borror
Elizabeth Farrell
Isadora Bosco
Timothy Farrell
Callie Bosecker
Olivia Farrow
Sherri Bostick
Jordan Fath
Jerrica Boston
Megan Fauteux
Stephanie Boswell
Nicole Fay
Jaclyn Bosworth
Hana Fayard
Hayley Bott
Megan Fedele
Hamid Bouagal
Alexa Felix
Kaylan Bouchard
Nicole Fell Jabat
Taylor Bouchard
Elisha Felts
Timothy Bouchard
Mary Felts
Annalisa Bouchard
Emily Fendrich
Nicholas Boucher
Gage Fenton
Courtney Boucher
Alexandria Fenwick
Nicholas Boucher
Brittani Ferguson
Ariana Boudreau
Brett Ferguson
Amy Boudreau
Kendra Ferguson
Johanna Boughton
Joseph Ferland
Tabitha Bouldin
Sarah Fernalld
Katie Bourassa
Carlos Fernandez
Paul Bourgeois
Neyesa Fernandez
Christopher Bourgeois
Samuel Ferrante
Sean Bourn
Emilee Ferree
Jennifer Bournazian
Benjamin Ferreira
Stephon Bourne
Mark Ferreira
Stephanie Bourque
Ashtyn Ferrell
Joann Bourque
Makayla Ferullo
Chelsea Bourque
Madeline Fielder
Katelyn Bourque
Justin Fields
Julia Boutchie
Christopher Fields
Shanna Boven
Michael Figart
Marcus Bowden
Ramona Figueroa
Hannah Bowen
Brittany Filadoro
Christal Bowen
Ramon Fileto
Danielle Bowen
Colin Filiault
Raymond Bowen
Kristin Filipiak
Nicole Bowen
Tiffany Finkle
Nicole Bowen
Courtney Finn
Kimberly Bowen
Isabelle Firine
Sonha Bowen
Dylan Fisher
Aaron Bowers
Darian Fisher
Ashley Bowers
Sean Fisher
Ashley Bowie
Trisha Fisher
Colin Bowkett
Stephanie Fisher
Samantha Bowman
Andrya Fitzgerald
Lewis Bowman
Brooke Flanegan
Kelsey Bown
Taylor Flansburg
Cathy Bown
Melva Fleming
Shana Box
Kayla Fletcher
Jason Box
Christopher Flippin
Kane Boxell
Chasity Flores
Dustin Boyce
Tiffany Flores
Sarah Boyce
Edgar Flores Martinez
Jonathan Boyd
Wayne Flowers
Emily Boyd
Keelyn Flynn
Jeffrey Boyd
Mark Foisey
Brianna Boyd
Eshe Folami
Johane Boyd
Brittany Foley
Melissa Boyd
Jessica Fondo
William Boyd
Dustin Foraker
Heather Boyd
Dustin Forbush
John Boyd
Katelyn Force
Rosalee Boyden
Jake Ford
Joseph Boyko
Alexandria Ford
Jaimie Boyle
Gaylein Ford
Ashley Boyle
Heather Forte
Jessica Boyles
Jeffrey Forte
Dennis Boyles
Channel Fortes
Paige Boynton
Amber Fortier
Christina Bozeman
Kaitlyn Fortier
John Bozeman
Jennifer Fortin
Lisa Bracy
Brandon Foskett
Megan Bradford
James Foster
Tyler Bradford
Richard Foster
Jennifer Bradford
Harold Foster
Sierra Bradley
William Fournier
Cornelius Bradley
Jack Foust
Shauna Bradley
Skye Fowler
Maria Bradley
Abriana Fowler
Jeffrey Bradley
Benjamin Fowler
Breanna Bradley
Kevin Fox
Raymond Bragin
Abbie Fox
Barbara Brahmer
Jarren Fox
Mario Brakaj
Shayla Fox
Alexander Bramow
Amanda Fox
Justin Branam
Charley Fraley
Shunta Branch
Jonathan Francis
Gary Brand
Milda Francois
Kathleen Brandao
Kyle Frane
Alexandra Brasko
Bren Frank
Danyelle Brasley
Nicole Franklin
Michelle Brass
Cassandra Franklin
Amanda Braswell
Christopher Franklin
Johnathan Bratton
Lauren Frantz
Julia Brau
Cameron Frazier
Robert Bray
Lucas Frazier
Madison Brayton
Maria Frazier
Timothy Breach
Xavier Frederick
Katelyn Breadmore
Kevin Frederick
Mark Breaux
Aubrie Frederick
Leah Breaux
Emily Fredericks
Jonathan Breen
Melissa Fredericks
Amanda Breen
Natasha Fredericks
Christopher Breen
Skyler Fredrickson
Jacob Breen
Victoria Fredritz
Grace Breer
Alyssa Freeman
Christine Brehio
Amy Frentz
Ronald Bremer
Grace Frey
Jennifer Breneman
William Fridrich
Anthony Brenize
Audri Frisbie
Savannah Brennan
Ashley Fritsen
Janelle Brennan
Jacob Frost
Abigail Brennan
Donald Frost
Cassondra Breslin
Roy Frost
Marnie Brewer
Maggie Frye
Rhonda Brewster
Joseph Fucci
Amy Brian
Dylan Fuller
Danielle Bricker
Antoinette Fuller
Nicole Bride
Ryan Fuller
Dylan Bridge
Melissa Funez
Raquel Bridges
Lia Funicella
Jeremy Bridges
Kelly Furdon
Jacob Brien
William Furdon
Emily Brien
Louis Fusco
Steven Briggs
Travis Gabbard
Rachel Briggs
Cerene Gagne
Ashley Brightman
Nicole Gagnon
Linda Brill
Sara Gagnon
Ashley Brindamour
Michael Gallagher
Pammy Brindley
Elisabeth Gallant
Mark Brinkley
Katie Galvan
Cassidy Brisson
Teresa Ganong-Wilds
Jacob Britten
Bianca Garcia
Duncan Britton
Katrina Camille Garcia
Raquel Britton
Lieza Garcia
Nicholas Broccoli
Angela Garcia
Kristie Brock
Adam Garcia
Michael Brock
Odett Garcia
Katherine Brockway
Jennifer Gariepy
Cara Brocx
Carrieann Garland
Jamey Brodak
Andrew Garner
Gina Brodeur
Jordan Garner
Anthony Brodie
Heather Garner Hodges
Jeramy Bromley
Hanna Lei Garo
Jeff Brondell
Kinsey Garreffa
Nicholas Brondsema
Benjamin Garrett
Heather Brooker
Jacqueline Garside
Kellie Brooker
Kimberly Garthwait
Joseph Brooking
Daniel Garvey
Lauren Brooking
Selena Garza
Toshiba Brooks
Brianna Garza
Marlene Brooks
Chelsie Gass
Tonya Brooks
Mackaley Gassett
Clare Brooks
Nicholas Gaston
Chase Brooks
Natasha Gates
Nina Brophy
Emma Gaudet
Adel Brosch Pinto
Sheila Gaudy
Jacob Brothers
Patrick Gaughan
Sean Brough
Hannah Gaunt
Ashley Brous
Megan Gaytan
Alexander Broussard
Sahva Gebrehiwet
Britney Brown
Samuel Gelber
Danielle Brown
Amy Geliebter
Stephania Brown
Emily Gelinas
Genkia Brown
Selena Genao
Julie Brown
Jakob Gendron
Lisa Brown
Joseph Geneseo
Alex Brown
Melissa Gentry
Kristofer Brown
Christopher Gentry
Meagan Brown
John Genutis
Scott Brown
Joanne George
Nicholas Brown
Cole George
Kendall Brown
Kareem George
Kiana Brown
Ashley George
Meredith Brown
Kaileigh Geraghty
Ashley Brown
Brittani Gere
Damian Brown
Nicole Gersonia
Malcolm Brown
Richard Ghent
Racheal Brown
Claudia Ghisolfi
Shane Brown
Darlene Gianatasio
Towana Brown
Briana Giancola
Pamela Brown
Ashley Giannantonio
Brandon Brown
Devon Gibson
Cory Brown
Cassandra Gibson
Erin Brown
Seth Gibson
Cynthia Brown
Shane Gibson
Danielle Brown
Alexa Giles
Nicholas Brown
Jason Gilfus
Terra Brown
Megan Gill
Heather Brown
Dillon Gill
Christiana Brown
Tori Gillam
Christopher Brown
Mason Gilmartin
Hanna Brown
Trista Gilmore
Jennifer Brown
Kyle Gilroy
Nicole Brown
Benyam Girma
Cassie Brown
Nicole Giusti
Richard Brown
Austin Glatfelter
Kevin Brown
Bridget Glazier
Xavier Brown
Crystal Glidden
Danielle Brown
James Glover
Tarisha Brown
Jacob Goddard
Chayse Brown
Brendon Godin
Shantell Brown
Michael Godino
Zane Brown
Ashleigh Goedeke
Daniel Browne
John Goglia
Katelyn Brownfield
Midori Goins
William Brownfield
Porchea Goins
Jerry Browning
Alice Gombas
Carolann Browning
Brianna Gomez
Emma Brownson
Caleb Gomez
Brandon Broxterman
Matthew Goncalves
Jaime Brozusky
Dylan Gonsalves
Miranda Bruce
Anthony Gonzales
Marci Bruce
Nancy Gonzales
Lauren Bruch
Madison Gonzales
Ryan Brucker
Erica Gonzales-Marquez
Brytney Brueckner
Marilyn Gonzalez
Katelynn Brunelle
Xavier Gonzalez
Grace Brunett
Jazzmyn Gonzalez
Cody Brungard
Sheralyn Gonzalez
Christopher Brunner
Monica Gonzalez
Emma Bruno
Fanta Goodloe
Eric Bruno
Lauren Goodstein
Nicole Bruns
Erron Goodwin
Anthony Bruscino
Kyla Goodwin
Austin Bryan
Sheree Gordon
Courtney Bryan
Michael Gorham
Carrie-Ann Bryant
Erin Gorton
Laramie Bryant
Dawn Goss
Kathleen Bryant
April Goss
Shevonne Bryant
Melissa Gottuso
Lashay Bryant
Christopher Gouchenouer
Angel Bryant
Kevin Gracie
Carolyn Bryant
Kati Graham
Beau Bryant
Matthew Graham
Joshua Bryant
Noble Graham
Sylvia Bryda
Everett Graham
Casey Brzozowski
Jessica Graham
Sarah Brzozowski
Alexander Grant
Emanuele Bucaro
Irene Grasse
James Bucciero
Connor Grasso
Briana Buchan
Anthony Graves
Brett Buchanan
Ashley Gray
Erin Buchanan
Henry Gray
Shawn Buchholz
Lesley Gray
Kathryn Buciak
LaTonia Gray
Jonathan Buck
Kehana Grayer
Joshua Buck
James Grbas
Krystal Buckley
Colin Grebloski
Alyssa Buckley
Connor Greene
Karl Buckley
Amanda Greenfield
Logan Buckner
Alexander Greenidge
Katherine Budd
Tina Greenwood
Francesca Budesa
Asa Greer
Kimberly Budge
Sullivan Gregoire
Alexander Budge
Shane Greska
Randi Budlong
Danielle Grey
Ben Justin Buenavista
Ethan Grider
Melanie Bugliari
Kyle Griffin
Phuong Bui
Joshua Griffin
Bryan Bulger
Matthew Griffin
Morgan Bullard-Hodge
Beverly Griffith
Stacy Bullock
Kathlene Grimm
Shamiah Bullock
Nathan Grimm
Nathan Bulluck
Travis Groce
Ryan Bumford
Ryan Gross
Tara Bump
Stephany Grullon
Deidra Bunting
Sammijo Gryder
Jordan Bunting
Mitchell Guarino
Nicole Bunting
Mitchell Guerechit
Elizabeth Burchman
Irma Guerra
Vanessa Burdier
Daniel Guerra
Ashley Bures
Paulette Guerra
Sean Burfening
Joshua Guerriero
Lori Burge
Matthew Guidry
Brianna Burgeson
Casey Guilmartin
Kaitlyn Burgess
Kylee Guthrie
Gretchen Burgess
Gricelda Gutierrez
Crystal Burgess
Kerrie Gutierrez
Jennifer Burgio
Megan Guy
Julio Burgos Carrascal
Avhlee Guyton-White
Matthew Burgoyne
Awilda Guzman
Theresa Burgrabe
Alicia Guzman
Sharon Burgues
Linda Gwin
Alaina Burke
Lori Haase
Kelly Burke
Karrina Haber
Leah Burke
Doran Haber
Christopher Burkhardt
Heather Hackling
Stephanie Burkhart
Aysha Hadi
Lydia Burkhart
Michelle Hadley
Judith Burkholder
Christopher Haes
Pepper Burkholder
Bibi Shahida Hafed
Emilee Burleigh
Mark Hafner
Benjamin Burnett
Ashley Hale
Josh Burnham
Bennie Hale
Nathan Burnham
Nora Haley
Kylie Burniche
Naweza Halkose
Justin Burningham
Nancy Hall
Ryan Burns
Ebony Hall
Lauren Burns
Amber Hall
Anthony Burns
Amanda Hall
Cassandra Burns
Azaria Hall
Bobby Burton
Chandra-Lynn Hall
Jacob Burton
Brendon Hall-Gomes
Kirsten Burton
Matthew Hallisey
Allison Burton
Carey Hall-Jaquez
Abigail Burwell
Rebecca Halloran
Shayla Busam
Kimberly Halman
Bailey Busby
Khadijeh Hamdi
Heather Bush
Tekyeh Hamilton
Robert Bush
Lisa Hamilton
Jennifer Bush
Alonzo Hamilton
Patrick Bush
Mitchell Hamilton
Victor Buskirk
Frederick Hamilton
Addison Busser
Carrie Hammen
Bryanne Bustead
Cheyenne Hammill
Chelsie Buster
Nicholas Hammond
Francis Busuttil
Taylor Hammond
Justyn Butler
Sherry Hammontree
Kendall Butler
Gabriella Han
Lucas Butler
Steven Hancock
Jacob Butler
Cedric Handy
Brett Butler
Kenneth Haner
Nichole Butt
Alissa Hankinson
Jordan Butters
Melanie Hanlin
David Button
Patrick Hanlon
Lauren Buyno
Kathryn Hanna
Rane Buyser
Erica Haradon
Casey Buzin
Anthony Harant
Taylor Bybee
Zachary Hark
Andrew Bydlon
Allison Harkins
Ashley Bye
Sarah Harkness
Karen Byers
Ryan Harllee
Hailey Bynum
Mariana Harlow
Brenda Byrd
Krystal Harmon
Skylar Byrne
Desiree Harms
Zakiya Bywaters
Trevor Harnsberger
Jorge Caballero-Melchor
Kimberly Harper
Ruben Caban
Samantha Harrell
Rachelle Cabauatan
Leah Harrigan
Roderick Cabil
Kaleb Harrington
Brandon Cabral
Caroline Harrington
Mitchell Cabral
McKenzie Harris
Mary Cabral
Jacqueline Harris
Rafael Cabrera
Phillip Harris
Miriam Caceres
Denis Harris
Patricia Cacioppo
Caroline Harris
Jeffrey Caddell
Dominic Harris
Paul Cadle
Niesha Harris
Jennifer Caforio
Davinya Harris
Geoffery Cahill
Naomi Harris
John Cahoon
Richard Harrison
Ryan Cain
Emily Harrison
Katie Cain
Justin Harrison
Jonathon Cain
Benjamin Harrison
Christopher Cairns
Matt Hart
Matthew Caito
Jason Hartley
Alan Calcluth
Halee Harville
Amanda Calderon
Tarik Hasic
Michael Calderone
Jared Hassel
Johnathan Calderone
Kenneth Hatch
Suzzet Caldwell
Lovelyne Hatchet
Vanity Caldwell
Stephanie Hatton
Steven Calfee
Jolene Hauck
Rebecca Calhoun
Esther Hauck
Ginamarie Calix
Samuel Haug
Emily Callahan
Donna Hawk
Tomas Callan
Karrie Hawkins
Luz Calle
Sarah Hawkins
Brianna Callery
Jonathan Haworth
Staci Callery
Cameron Hayden
Evangelina Callesis
Eryn Hayes
Blake Calnan
Angelica Hayes
Ann Calvagna
Ryan Hayes
Desiree Calvillo
Sarah Hayhurst
Brittani Cal-Williamson
Andrew Haynes
Juliana Camazano Pacini
Robert Hazlewood
Geoffrey Cambal
Nicholas Healey
Madison Cameron
Christine Heard
Kaycee Cameron
Jonathan Heath
Stephen Cameron
Ryan Heath
Crystal Cameron
Elizabeth Heath
Alexandra Camirand
Marissa Heath
Jean-Paul Camire
Roseanna Hebert
Meisha Camm
Tatiana Hecox
Lauren Camp
Samantha Hedstrom
Damar Campbell
Andrew Helgeson
Samantha Campbell
Edward Helmick
Sloane Campbell
Mary Helms
Jacquiline Campbell
Sterling Helton
Katheryn Campbell
Stephanie Helton
Courtney Campbell
Katherine Hem
Jennifer Campbell
Simone Henderson
Robin Campbell
Krishonna Henderson
Jennifer Campbell
Lanegra Henderson
Justin Campbell
Ian Henderson
Kendra Campbell
Nahtana Henderson
Danielle Campbell
Otha Henderson
Seth Campillo
Jennifer Henderson
Jeffrey Campos
Jessica Hendricks
Zachary Can
William Henrich
Nicole Canaday
Kelsey Henricks
Felicia Canales
Brian Henry
Jose Candia Madrid
Drew Henry
Donna Candiloro
Ryan Henry
Matthew Canfield
Lisa Heredia
Corey Canfield
Gigelis Hernandez
Mark Canger
Sean Hernandez
Brian Canham
Samantha Heroy
Moriah Canida
Leticia Herrera
Kiara Canion
Marie Herrera
Lee Cannard
Jennifer Herrington
Brian Canniff
Jacob Herron
Ty Christian Cannon
Ryan Higgs
Ann Cannon
Michael Hilderbrand
Josie Cannon
Heather Hill
Candace Cannon
Emma Hill
Hannah Canon
Melany Hill
Erika Cantarella
Alexis Hill
Tricia Canterbury
Jasmine Hill
Chrislyn Cantrell
Julin Hill
Kenneth Cantrell
Allison Hill
Matthew Cantrell
Sara Hill
Sara Cantu
Katrina Hillard
William Cantwell
Emily Hills
Michelle Cantwell
Katrena Hilzer
Joralyne Cao
Barry Himmelhoch
Trang Cao
Chandra Hinds
Alyssa Caouette
Michael Hinojosa
Taylor Capobianco
Nikki Hitchcock
Gregory Capoferri
Miles Hitchens
Gene Caraker
Shea Hitzfeld
Michael Caranci
Jerilyn Hixson
Christine Carattini
Nha Ho
Tyson Carballo
Priscilla Hodge
Megan Carcione
Quincy Hodge
Ashley Card
Benjamin Hodges
Elissa Cardenas
Anastasia Hoffman
Katherine Cardenas
Eric Hoffman
Gabriela Cardenas
Taylor Hogan
Addison Carder-Cannillo
Laura Hogan
Andrew Cardin
Douglas Hoijer
Matthew Cardinal
Jessica Hojnoski
Deanna Cardinal
Lauren Holder
Citlaly Cardona
Vanessa Holifield
Rebecca Carenzo
Matthew Hollen
Edward Carey
Acacia Holliday
Amberlynn Carey
Corey Hollins
Leah Carfagno
Sadira Holloway
Lindsey Carkeek
Jon Holman
Ashlee Carlisle
Hunter Holmberg
Kirsten Carll
Abby Holmen
Maria Carlos
Barbara Holston
Howard Carlseen
Sherry Holverson
Dana Carlson
Heather Homan
Chelsea Carlson
Caitlin Homes
Jared Carlson
Kerrie Hood
Jenna Carlson
Tymeshia Hood
Jame Carlton
Casandra Hooper
Haley Carlton
Cyra Hooper
Tia Carmichael
Lacey Hooper
Chance Carnes
Austin Hoops
Sydney Carney
David Hopersberger
Sarah Carowick
Allen Hopewell
Michael Caroza
Charles Hopkins
Roxie Carpenter
Kristian Hopper
Ryan Carpenter
Abbie Hopton
Danyele Carpentiere
Hunter Hordusky
Dylan Carpino
Brooke Horniak
Katherine Carpio
Warren Hostetter
Patricia Carr
Megan Hough
Tabitha Carr
Alisa Houlihan
Samantha Carr
Raeanna Howard
Christopher Carr
Daquita Howard
Cassandra Carrasquillo
Patricia Howard
Arianna Carratu
Kimberly Howell
Ashley Carreon
Tiffani Howell
Paola Carrera
Alexis Howze
Sarah Carrier
Isabel Hoyt
Mathew Carrier
Zhenyi Huang
Tiffany Carriere
Miranda Huang
Crystal Carrigan
Kimberley Hubanks
Raymond Carrillo
Kyla Hubbard
Jephelin Carrillos
Joseph Huckeba
Crystina Carrion
Cassidy Huckins
Ruth Carrion-Febo
Lacy Huerta
Natalie Carroll
Sarah Hughes
Michael Carroll
Michelle Hughes
Caroline Carrozzini
Rebecca Hulse
Devin Carson
Philip Hunt
Carl Carson
Jacob Hunt
Makayla Carson
Carlas Hunt
Ivette Cartagena
Chasity Hunter
Morgan Carter
Rachel Hunter
Brian Carter
Destini Hunter
Shylah Carter
Maxwell Hurley
Cedric Carter
Crystal Huset
Bradley Carter
Mohamed Hussain
Mark Carter
Chasity Huston
Terrence Carter
Andrew Hutcheson
April Carter
Paige Hutchins
Amanda Carter
Tana Hutton
Daniel Carter
Raven Hyman
Heather Carter
Kafisa Ibrahim
Grant Carter
Carlos Incao
Emily Carter
Melinda Insixiengmay
Steven Carter
Maura Intonti
Tyler Carter
Jamie Ippolito
Steven Carter
William Irving
Ilian Carter
James Isaac
Donald Cartier
Murad Islamov
Alex Cartwright
Brittany Islas
Kameron Carver
Taylor Ivers
Anna Casagrande
Cayla Ivory
Ariel Casal
Jordan Jackson
Dominic Casamassima
Jennifer Jackson
Acacia Case
Donald Jackson
Amanda Case
Kyle Jackson
Purity Case
Latoya Jackson
Jacelyn Case
Dustin Jackson
Joshua Casey
James Jacobson
Jessica Casey
Sara James
Christina Cash
Matthew James
Samantha Cashdollar-McBride
Janie James
Kuerth Cashen
Kelsey Janowiak
Jacqueline Cashin
Miranda Jansen
Tony Casillas
Megan Jansen
Stephen Cassady
Briahna Janulewicz
Brenden Cassar
Brittany Jaros
Robert Cassatt
Nicole Jarvis
Kristen Cassel
Shaheer Jawad
John Cassell
Bethesda Jeanty
Justin Cassell
Candace Jebo
Lindsey Cassell
Jaleene Jemmott
Michael Cassese
Deja Jenkins
Adrien Castaneda
Thyreine Jens
Meghan Castellano
Dennis Jensen
Henry Castellanos
Donald Jessee
Selena Castillo
Juliana Jesulaitis
Sophia Castillo
Lauren Jewell
Simon Castillo
Laura Jian
Carol Castillo
Flerida Jimenez
Jennifer Castillo
Alexis Joannou
Kristal Castillo
Susan Joefield
Kimberly Castillo
Zino John
Aaron Castillo
Lamar Johnson
Dorothy Castillo
Melanie Johnson
Alvaro Castillo
Michael Johnson
Juan Castillo
Chantelle Johnson
Sara Castillo Arias
Rodney Johnson
Taylor Castine
Tanika Johnson
Grace Casto
Caroline Johnson
Stacey Castro
Reon Johnson
Barbara Castro
DonnaMae Johnson
Ashley Catalano
Jontaue Johnson
Andrew Catalano
Madeleine Johnson
Sebrina Cataldi
Andria Johnson
Alexia Cataldo
Ashley Johnson
Carrie Cataldo
Courtney Johnson
Kelly Catalena
Brandy Johnson
Dillon Cate
Starling Johnson
Kimberly Cato
Tracey Johnston
Robert Cauble
Kent Johnston
Amber Caudle
Joseph Johnston
Stephanie Cavalier
Jordan Johnstone
Tara Cavalluzzi
Ashley Jonas
Christopher Cavanaugh
Kimberly Jones
Patrick Cavanaugh
Pamela Jones
Lacey Cavin
Melinda Jones
Kathryn Cavins
Raihana Jones
Christopher Cazy
Aimee Jones
Domenica Cazzola
Rena Jones
Michael Cedotal
Grace Jones
Edward Celaya
Nicholas Jordan
Alexandra Cempe
Racine Jordan
Jeffrey Centracchio
Annemarie Jordan
Kristin Cerbo
Lena Joyner
Michael Ceremuga
Kindra Joyner-Warren
Santino Cerino
Ana Patricia Juarez
Christopher Cerio
Krystina Jubert
John Certo
Lisa Julian
Jennifer Chabot
Aaron Jumalon
Justin Chabot
Deepa Jumani
Alejandro Chacon
Heather Jurrens
Cameron Chagnon
Amber Justus
Alondra Chairez
Alexandria Jynella
Tyler Chaisson
Abtsam Kaaid
Alexandra Chaisson
Mark Kaczmarek
Ariana Chalifour
Suzanne Kaiser
Kurt Chalker
William Kannan
Faye Chalkey
Mason Kantor
Michael Chalkey
Reya Karageorgos
Katie Chamberlain
Thomas Karas
Antonette Chambers
Camille Karbula
Unique Chambers
Jacqueline Karlberg
Michaela Chambers
Jenn Karlsson
Timothy Chambers
Charlcey Karm
Nina Chambers-Lopez
Nicholas Karos
Gabrielle Champagne
Winona Kartye
Angela Champlain
Mary Kasprzak
Tia Chandler
Anjita Katwal
Justin Chandler
Sarah Katzer
Rejinald Chandra
Maximillian Katzer
Danelle Chandra-Sekhar
Amanpreet Kaur
Amy Chaney
Erin Kavanagh
Tanner Chaney
Justin Keefe
Travis Chaney
Michael Keegan
King Chang
Rebecca Keel
Alice Chang
Morgan Keeling
Ashley Chapdelaine
Sarah Keithley
Tyler Chapman
Precious Keitt
Eric Chapman
Hannah Keller
Lyam Chapman
April Keller
Nicholas Chapman
Jermaine Kellogg
Nebraska Chapman
Candice Kellough
Samantha Chapps
John Kenney
Christopher Charbonneau
Madyn Kenney
Shakira Charles
Erica Kent
Khris Charles
Amanda Kern
Shane Chartier
Abigail Kesecker
Michael Chase
Anajah Key
Brody Chase
Samantha Key
Adam Chase
Heather Kezer
Kate Chase
Shweta Khanna
Tonya Chase
Abdullah Khawandanah
Heather Chase
Charles Khoilan
Andrew Chase
Billianne Kidwell
Samantha Chase
Steven KIERCE
Andrew Chase
Lindsay Kiesewetter
Christina Chase
Haley Kiest
Denise Chase
Ashley Kilcline
Ryan Chasse
Matthew Kilde
Julie Chasteen
Jill Kiley
Jaclyn Chatman
Valeria Kimbrough
Amanda Chatterjee
Natasha Kindred
Kimberly Chattin
Melissa Kinney
Missty Chattmon
Andrea Kinsey
Anthony Chaves
Amy Kinyon
Jesierose Chavez
Danielle Kirby
Hannah Chavez
Craig Kircher
Pablo Chavez
Sheena Kirk
Nathon Chavez
Chad Kirkland
Jennifer Chavez
Walter Kiser
James Cheek
Alyssa Kissinger
Linda Cheeseboro
Victoria Kittle
Steven Cheeseman
William Kittrell
Letian Chen
Rebecca Kitz
Stella Chen
Katelyn Kivela
Rebekah Chenel
Belinda Kizer
Tyler Chenette
Olivia Kleiner
Peter Chenier
Amber Knight
Hannah Cheramie
Heather Knockaert
Amy Cherrington
Samantha Knott
Brian Cherry
Tobey Knowles
Aharon Chesler
Kassandra Knox
Kimberly Cheu
Nora Knox
Zachary Chevalier
Beatrice Koech
Timmy Chhoeun
Courtney Koehler
August Chianese
April Koerner
Marlon Chiavelli
Jayde Kolb
Sofia Chiboub
Afi Komi
Amrishi Chicooree
Natalie Koneiber
Elif Chiftchi
Ricki Koontz
Heather Childress
Aidan Koornneef
Whitnee Childs
Kenneth Koranteng
Eleanora Chinalski
Ashley Kornegay
Selena Chiodi
Mustapha Koroma
Samantha Chiodi
Patrick Kosinski
Kayla Chism
Jonathan Kozma
Ashli Chisolm
Kyle Kramer
Hadley Chisum
Chloe Krawze
Kendahl Chmara
Julia Kremer
Tenzin Choekyi
Corey Krochmal
Christopher Choi
Amber Krumwiede
Susan Choiniere
Brian Kucab
Amy Chomic
Ana Kuether-Chatham
Ellen Chouinard
Matthew Kugel
Ashley Chouramanis
Rebecca Kuilan
Jill Christensen
Cristina Kuper
Carl Christensen
Michael Kushner
Erica Christiansen
Matthew Kwok
Jackqueline Christianson
Hadley Labbe
Nickeisha Christie
Chase Labelle
Salvatore Christie
Elise Labranche
Kaylah Christie
Kristina Labrie
Daniel Christoffer
Jenna Lacasse
Jarhym Christopher
Andre Lacasse
Kari Christophersen
Jordan Lacasse
Christine Chuang
Tomas Lacey
Angela Chubb
Catherine LaChance
Colin Chudy
Casey Laclair
Joella Chung
Guelise Laclaustra Medina
Larry Church
Elise Lacourse
Melinda Church
Amelia Lacourse
Carly Churchill
Kevin LaCroix
Sarah Churney
Luci Ladue
Giuseppe Ciavarro
Jade Lafitte
Julia Cibik
Brodey Lajoie
Daniela Cicchetti
Sarah Lakhani
Rick Cicci
A. Katharine Lamb
Phillip Cihak
Rebecca Lambert
Cassandra Chantelle Cimafranca
Joshua Lampert
Nitzmarie Cintron
Ashley Landry
Francisco Cintron Jimenez
Gary Lane
Justin Ciolek
Mason Lane
Arica Cisneros
Ryan Langlais
Sonya Ciulla
Rachel Langlitz
Nichole Clair
Bryce Langston
Kelsey Clare
Shelton Lanham
Angel Clark
Kayla Lanoie
Bryan Clark
Chantal Lareau
Mandie Clark
David LaRiviere
Charles Clark
Catherine Larochelle
Lois Clark
Dorothy Larson
Kerri Clark
Katlynn Larson
Daniel Clark
Julianna Larue
Sarah Clark
Liana Lasorsa
Robert Clark
Alexis Lathrop
Jeremy Clark
Lindsey Laudenslager
Jasmine Clark
Jennifer Laureta
Jasmine Clark
Jordann Lauver
McKenzie Clark
Robert Lauzier
Amanda Clark
James LaValle
Laramie Clark Booth
Julia Lavigne
Allison Clarke
Cory Lavigne
Michael Clarke
Samantha Lavoie
Terri Clarke
Kristofer Lawson
Brett Clarke
Everett Lawson
Nicole Clary
Michael Layton
Alexis Clary
NGUYET LE
Samantha Clasby
Richard Leang
Claudia Claudio
Ryan LeBlanc
Gabrielle Clauer
Nicholas Leblond
Madison Clausen
Nicholas LeBoeuf
Jonele Clawser
Brianna Lebrocquy
Curtis Clawson
Amanda Ledger
Erika Clayton
Eboni Lee
Rebecca Clearwater
Seth Lee
Trista Cleary
Kevin Lee
Cassandra Cleaves
Ian Lefave
Samantha Clemens
Joelcieann Lefavour
Brittany Clemens
Amber Leftrict
Brandon Clement
Sierra Leftridge
Jaclyn Clement
Kayla Leger
Michelle Clement
Tyler Legezdh
Maurice Clemmons
Brittany Lehman
Yasmeen Clemons
Cheryl Lehneman
Aolani Clift
Lindsey Lehoux
Justin Cline
Lauren Lemarchand
David Cline
Erin Lemay
Carmen Cline
Vanessa Lemire
Rebecca Clingan
Areanna Lemon
India Clinton
Angela Lenard
Rosa-Jane Clinton
Matthew Lenox
Matthew Clockel
Haylie Leonard
Bronwen Clossin
Alexis Leonard
Joel Clough
Angela Leone
Allen Clouse
Jenniffer Leonhardt
Douglas Cloutier
Nicole Lespinasse
Joshua Cloyd
Serenity Lester
Carleen Clum
Rheanon Leverington
Michelle Clymer
Travis Levesque
Bridgette Coady
Christine Levesque
Jessica Coakley
Heather Lewandowski
Brigan Coard
Makyla Lewellen
Kirstin Coates
Katelyn Lewis
Kassey Cobb
Nicolette Lewis
Joshua Cobb
Alyssa Lewis
Justin Cobb
Zachary Lewis
Tiffany-Maria Coble
Camille Lezotte
Joshua Coble
Joshua Libby
Jonathan Cochenour
Nicholas Liliedahl
Kearsen Cochran
Kathy Lilly
Brandon Cochran
Ann Lilly
Tyla Cochran
Jessica Limbert
Benjamin Cochrane
Cecilio Limon
Shema Cochrane
Alma Limon
Seth Cockfield
Manrique Linares
Lorena Coelho
Kyle Lindsey
Mark Coelho
Brianna Lindsey
Daniel Coello
Camellia Lindsey
Kelsey Coffey
Richard Lipari
Lucas Coffey
Thomas Lippert
Steven Coffin
Shen Liu
Crystal Cofield
Aaron Livingston
Bethany Cognata
Angeline Lobarbio
Stacy Cohen
Sol Lockhart
Anel Cohen
La'dawn Logan
Kelley Cohen
Steven Lomberto
Hannah Cohen
Joshua Long
Joshua Cohen
Michael Longest
Cavan Cohoes
Selena Longoria
Brandon Colaizzi
Blanca Longoria
Danielle Colazzo
Caitlin Longwell
Lakeesha Colbert
Lissa Lopes
Taylor Colburn
Alysa Lopes
Lauryn Colby
Victoria Lopez
Joshua Coldwell
Hailee Lopez
Danielle Coldwell
Evelyn Lopez
David Cole
Myesha Lopez
Melanie Cole
Zechariah Lopez
Serenity Cole
Kealoha Lopez
James Cole
Ricardo Lorenzo
Faith Cole
Cicely Louder
Logan Cole
Ernest Louis
Denise Coleman
Asia Love
Olivia Coleman
Kathleen Lovelace
Jacob Coleman
Dayna Lovely
Christopher Coleman
Abigail Lowe
Donna Coleman
Angela Lowe
Courtney Coleman
Kawanya Lucas-Watkins
Benjamin Coler
Jazmin Luce
Dean Coletti
Lisa Luginbill
Vera Coley
Alexander Lujan
Rosa Colindres
Sandra Lujan
Yaritza Collazo
Chris Lundberg
Brittany Collett
Ramona Lunger
Nicholas Collette
Xuan Luo
Tracy Collette
Jasmine Lutzi
Carla Colley
Andrew Ly
Jodiann Collier
John Lynch
Darian Collier
Kayla Maanni
Krista Colling
Gabrielle Mabrouk
Jessica Collins
Timothy Macclay
Lejuane Collins
Mary MacDonald
Alanna Collins
Jessica MacDonald
Garrett Collins
Samantha MacDonald
Kayla Collins
Shawn MacFadzen
Erin Collins
Kayleigh Machia
Tabitha Collins
Kim Macia
Jacob Collins
Fabiola Macias
Ann-Marie Collins
Andrew Mack
Jessica Collins
Garrett MacKey
Brandi Collins
Angelina Madden
Alicia Collodi
Micah Maddox
Krystle Colmenares
Jessica Maharrey
Kathleen Colombaro
Cortez Mahdy
Sandra Colombo
Lindsay Maher
Lucy Colon
Brandon Mahogany
Barbara Colon
Anthony Mahoney
Karinne Colon
Elvia Majano
Cesar Colotla
Madison Makoff
Brendan Colson
Miguel Maldonado
Andrew Colston
Ashley Malone
Jennifer Colt
Derek Malone
James Colter
Darby Mandelin
Rose Colvin
Ryan Mangino
Pamela Combs
Sara Manhardt
Ronald Combs
Ashley Mannisto
Chelsea Combs
Alexa Mapes
John Comella
Meredith Marczika
Ronald Comerchero
Christie Mares
Katelyn Comire
Blaike Marini
Tanner Commerer
Keyara Markee
Kimberly Compton
Christian Marker
Chassity Compton
Gillian Marks
Jack Comstock
Anthony Marquez
Daniel Comstock
Sherie-Rene Marrazzo
Jazmyne Concannon
Stephanie Marrero
Abby Condon
Ivan Marrero Lespier
Blake Condrey
Jill Marshall
Steffany Cone
Zachary Marshall
Heather Coney
Alec Marshall
Brandon Confair
Maeonna Marshall
Stephen Conigliaro
Katelyn Marshall
Kathryn Conkle
Felicia Marte
Sierra Conn
Jessica Martel
James Connelly
Lucas Marthaler
Salma Connelly
Francesca Martin
Ryan Conner
Angela Martin
Elizabeth Conner
Victoria Martin
Heather Conner
Jason Martin
Michaela Connor
Curtis Martindale
Madelyn Conover
Megan Martineau
Larissa Conrad
Ricardo Martinez
Anthony Consiglio
Jesica Martinez
Chelsea Constance
James Martinez
Joseph Constant
Josue Martinez
Paul Conticchio
Amanda Martinez
Nicole Contreras
Michael Martino
Nicole Contreras
Desiree Martins
Heysha Contreras Morales
Kristie Martz
Melissa Contrevo
James Mashburn
Lauren Conway
Angelo Masso
Sebastian Cook
Kevin Masterson
Kelly Cook
Tracy Matava
Shellene Cook
Benjamin Mateus
Yvonne Cook
Collins Mathews
Charmaine Cook
Emile Mathez
Caitlyn Cook
Lourdes Mathieu
Endia Cook
Coralie Mathieu
Nigel Cook
Marcus Mathis
Cassie Cook
Pierre Mathurin
Caitlin Cook
Christina Matias-Villatoro
Amanda Cook
Stephanie Matte
Charles Cook
Kenneth Mattingly
Seth Cook
Alexander Mattson
Trinity Cook
Allena May
Gregory Cook
Toya Mayes
Ryan Cook
Kaybriel Mayhew
Kimberly Cook
Nancy Mayo
Andrew Cookson
Neil Mayon
Courteney Cookson
Shawn McAdam
Amber Cool
Amanda McAllister
Tory Cooley
John McBean
Shaylah Cooley
Shelly McCallister
Lindsi Coomer
Madison McCarty
Kamai Coon
Pamela McCauley
Sarah Coonan
Emali McClintock
Heather Cooper
Tiffany McCollum
Ariel Cooper
Marcus McConnell
Tiffani Cooper
Mason McCormick
Michael Cooper
Maxen McCoy
Sally Cooper
Jahuie McCrary
Timothy Cooper
Josiah McCroskey
Samantha Cooper
Quinn McDaniel
Chandler Cooper
Scott McDaniel
Kayla Coover
Jade McDaniel
Destini Copas
Jessica McDermott
Jennifer Cope
Patrick McDermott
Constance Copeland
Justin McDevitt
Sky Copeland
Tyshell McDowney
Deandra Cora
Michele McDuell
Jose Coral
Michael McEvoy
John Corbett
Malita Mcfarlane
Ashley Corcoran
Nicole McGee
Owen Corcoran
Erin McGillivray
Estela Cordeiro
Angela McGinnis
Erina Cordeiro
Krysta McGinnis
Devin Corder
Allison McGlynn
John Cordero
Daniel McGovern
Emily Corfey
Kali McGuire
Jennifer Corleto
John McInerney
Sebethany Corley
Rakisha McIntyre
Brittany Corley
Katelyn McIntyre
Anthony Cornely
Jason McKearney
Jason Cornwell
Kaelen McKenna
Colby Cornwell
James McKinney
Mari Cornwell
Dominique McKinney
Sonia Correa
Shaundra McLamb
Matthew Correia
Dalton McLaughlin
Casey Corrier
Kesha McLean
Tyler Corriveau
Robyn McMahan
Alexandra Cortes
Hana McMahon
Karla Cortes
Cody McMaster
Cassidy Cortes
Christopher McMullin
Alexander Cortes
Brian McNamara
Natasha Cortez
Joselene McNeil
Angela Cosat
Rebecca McPherson
Shannon Cosens
Rick McQueen
Gabrielle Cosgray
Hailee McQuigg
Heather Cosner
Andrew McRae
Jennifer Costa
Amanda McRoy
Alyssa Costa
Brittany McSparran
Courtney Costa
Ryan McTerrell
Gary Cota
Cheyenne Meader
Rey Cota
Allison Meagher
Jason Cote
Samantha Mears
Samantha Cote
Francisco Medina
Kristal Cote
Emerson Medina
John Cote
Cesar Medina
Allison Cote
Jordan Medlin
Kyle Cotoia
Jacob Meedzan
Brittney Cotrona
Ronnie Meeks
Eric Cotterman
Dawn Megill
Christian Cottle
Matthew Meglio
Marcy Coughlin
Mitchell Megonnell
Corinne Coults
Nathan Mehlhorn
Graham Counts
Kimberly Mehrhoff
Scott Courchaine
Danielle Mejias
Jaime Coussens
Micole Melissant
Jillian Couto
Keigan Melloch
Beau Couture
Jenny Melville
Steven Covey
Mayra Mendoza
Noah Cowan
Amberly Mentz
Abigail Cowan
Anais Mercedes
Sarah Cowan
Jessica Meredith
Marissa Cowart
Michael Merrill
Britney Cowling
Trina Merritt
Joy Cowsert
Hayden Merritt
Brian Cox
Christopher Merry
Michelle Cox
Omolola Meshe
Ashlyn Cox
Ashley Messin
Marlena Cox
Latasha Meyer
Brandon Cox
Joshua Meyer
Kenneth Cox
Brian Mickalay
Anna Cox
Meagan Mihertadian
Margaret Cox
Kayla Mikkelson
Tyler Cox
Jordan Milano
Rebecca Cox
Nichole Milbourn
Rachel Cox
Amber Miles
Katherine Coyle
Brandi Miller
Michael Coyne
Rebecca Miller
Reyna Cozad
Jessica Miller
Shane Crabtree
Jacob Miller
Brooke Crabtree
Alexander Miller
Krystal Crabtree
Justin Miller
Denne Craddock
Danielle Miller
Kristy Craig
Sara Mincher
Laurene Craig
Erica Minks
Seth Crain
Robert Misiag
Michael Crampton
Heather Miszler
Morgan Crandall
Camille Mitchell
Dawn Crandle
Elizabeth Mitchell
Caitlin Crane
Douglas Mitchell
Christopher Crank
Jasmine Mitchell
LeeAnn Cranmer
Philip Mitchell
Andrew Cranmer
Amanda Moag
Emily Cratsley
Danielle Moats
Chandra Crawford
Tyler Moen-Lisk
Brandi Crawford
Aaliyah Moffett
Barbara Crawford-Scott
Stacey Moffit
Bethany Crawmer
Ala Mohammad
Taylor Crawn
Ally Molchan
Tami Creamer
Elizabeth Molesworth
Tiffany Creasey
Joseph Molfetta
Marc Creason
Angela Molihan
Kimberly Creech
Emerson Molina
Traci Creller
Celeste Mondragon
Alyse Cremard
Michael Monkman
Tonya Crenshaw
Hector Montalvo
Treesa Creps
Jennifer Montz
Matthew Crescenzo
Nikole Moore
John Crescimanno
Ryan Moore
Alan Creson
Starla Moore
Tameara Crespo
Thomas Moore
Olivia Cress
Tiffany Moore
Wendy Cress
Keiven Moore
April Cressman
Tyler Moore
Diane Creswick
Whitney Mootz
Tejan Crichton
Luis Morales
Bryan Crigger
Noah Morales
Kayla Crimm
Karissa Moran
Andrew Crippen
Michael Moran
Jadrienne Crist
Patrick Moran
Brandon Crist
Kelsey Moran
Riley Crocker
Aunika Morden
Jacob Crocker
Kristen Moreau
Kenneth Cromes
Megan Morehouse
Mariah Crommett
Jason Morgan
Melissa Cromosini
Benjamin Morin
Logan Cromwell
Christa Morrill
Maria Cromwell
Julie Morris
Brendon Cronin
James Morris
Courtney Cronin
Renee Morris
William Crook
Shannon Morrison
Nicholas Crosby
Ashley Morton
James Cross
Jennifer Morton
Mandee Cross
Danielle Moser
Laura Cross
Joshua Mosier
Macey Cross
Ryan Moskevich
Angela Crossgrove
Marcus Moss
Roseanne Crosslin
Cameron Motley
Lisa Crouch
Jacob Mousseau
Jacob Crouse
Andrew Mueller
Hunter Crowe
Jessica Muffoletto
Janet Crowe
Peter Muiruri
Christopher Crowell
Alaiza Muise
Hannah Crowell
James Mullen
Mary Crowell
Brandi Mullins
Carly Crowley
Katalina Mulrenin
John Crowley
Brittnee Muncey
Tasha Croyl
Jessica Munoz
Lyshawn Crump
Christina Munoz
Paige Crump
Maryann Munoz
Kayla Crumpton
Kaitlyn Munroe
Leah Crumrine
Luke Munsell
Eli Crush
Brian Munson
Jascina Crutchfield
Vini Munzberg
Evelyn Cruz
Richard Murphy
Megan Cruz
Melvin Murphy
Sheena Cruz
Colleen Murphy
Marcos Cruz
Kieran Murphy
Ashli Cruz
Matthew Murphy
Cez Aeriel Cruz
James Murphy
Rafael Cruz Fadul
Timothy Murphy
Angelica Cservak
Cierra Murray
Anthony Cubbage
Donmeisha Murray
Carla Cucinella-Nyschick
Kimberly Murray
Alyssa Cucinotta
Gregory Musgrove
Nicole Cucuta
Michelle Myers
April Cudd
Gavin Myers
Megan Cugini
Jessica Myers
Cleo Marie Cuizon
Charrie Myles
Matthew Culbertson
Haley Myles
Anthony Culhane
Henry Nadeau
Nichole Cull
George Nadian
Daniela Culotta
Heath Nagle
Juliano Cultrera
Wendy Nalborczyk
Elizabeth Cumming
Lucy Namaganda
Jake Cumming
Jennifer Naragon
Katelyn Cummings
Tamara Naser
Jennifer Cummins
Aida Nash
Emily Cunningham
Zachary Nash
Kelly Cunningham
Johnluke Nassar
Stephanie Cunningham
Lisa Navarrete
Jacquelyn Cunningham
Laurene Navet
Sebastian Curley
Megan Nawrot
Arianna Curley
Jennifer Naze
Danielle Curley
Reshea' Ned
Kerrianne Curry
Larry Nedens
Nancy Curry
Andrew Neff
Kayla Curt
Christopher Neil
Newtondra Curtin
Victoria Neisler
Whitney Curtin
Jacob Nelson
Ashley Curtin
David Nelson
Paul Curtis
Sadie Nelson
Christian Curtis
Stacey Nelson
Matthew Curylo
Noah Nelson
Fendley Cushing
Danielle Nemenzo
Rachyl Cushman
Avraham Nenner
Judith Cusson-Fournier
Jennifer Nesbit
Daniel Custance
Robert Nestor
Percy Rose Custodio
Renee Nettles
Gerald Cutty
Che Nevarez
Clayton Cyr
Seth Nevel
Riley Czajkowski
Douglas New
Marta Czarnezki
Lisa Newson
Adam Czerwiec
Nicole Newton
Henrique da Costa
Kevin Newton
Brenda Da Silveira
Anthony Nganga
Tierra Dabbs
Dennis Nguyen
Katarzyna Dabkowski
Kathy Nguyen
Oliwia Dabrowska
Cassidy Nguyen
Natanya Dacres
Hoa Nguyen
Michelle Dacunha
Sarah Nichols
Andrew Daddario
Erin Nichols
Victoria D'Addio
Lindsey Niemaszyk
Faridon Dadrass
Jessica Nieves
Leslie Erin Dagadu
Charlene Niles
Jordan Dagesse
Ashley Nilsen
Max Dagesse
Christopher Nohilly
Alissa Daglezt
Matthew Nolan
Corina D'Agostino
Anna Norford
Geoffrey Dahlke
Amber Normandin
Brian Dahlquist
Seimitra Northcutt
Phillip Dahm
Anna Norton
Andrew Dahmen
Tashi Norzom
Desiree Daigle
Agatha Noveille
Larry Daigle
Heath Nowak
Kathryn Dale
Amanda Nowell
Matthew Daley
Brittany Null
Soniekia Daley
Sergio Nunez
Michael Dalgleish
Jeffrey Nutter
Brittany Dallas
Franklin Nyamwange
Jennifer Dalrymple
Michelle Oakey
Ryan Daly
Lisa Oatman
Rebecca Dambach
Devon Ober
Carolyn Damiano
Danielle O'Bier
Zachary Damon
Michael Obney
Joseph Damora
Gloria Ochoa Garcia
Douglas D'Amour
Katelyn O'Connor
Amanda Damren
Kyle O'Connor
Janice Damron
Ryan Oftedahl
Sophia Dancer
Jessica Ogas
Tamara Dancy
Keely Ogden
Raven Dandy
Brittney Oguagha
Brandy Dandy
Teresina O'Hare
Hannah Daniel
Olivia Ojeda
Jennifer Daniel
Kelly Oldfather
Monica Daniel
Daniel O'Leary
Kristin Daniel
Darren O'Leary
Destiny Daniels
Jessica Oleshak
Bridget Daniels
Marco Oliveira
Neetu Daniels
Callie Oliver
Kevin Daniels
Benjamin Oliver
Virginia Daniels
Lisa Oll-Adikankwu
Alyssa Danielson
Farrah Olson-Ross
Lacy Danielson
Travis O'Mara
Emily D'Arcy
Dianna Ombui
Viorica Darii
Gwendolyn Omnes
Michael Darling
Ryan O'Neill
Devon Darling
Ezinwanne Onuoha
Julia Darnell
Stephanie Orellana
Jacob DaRosa
Natalie Orlando
Ryanne Darwich
Edgar Ortega
Benjamin Darwin
Sherryl Ortiz
Diane Dasilva
Joshua Ortiz
Pierson Daub
Luz Ortiz
Haley Daugherty
Christian Ortiz
Patrick Daugherty
Tara Osgood
Alainna Daugherty
Hernan Osorio
Mitchel Dauk
Micheal Ostello
Lisa Dave
Colby Oster
Taylor Davenport
Dylan Ostrowski
Esmeralda Davenport
Patrick O'Sullivan
Matthew Davey
Summer Oswald
Janielle David
John Otero
Ruthie David
Parminder Othi
Martha Davidson
Kristan O'Toole
Markus Davidson
Warren Outlaw
Kaley Davidson
Daniel Owens
Josephine Davidson
Tamaya Owens
Zachary Davidson
Ainsley Owens
Patricia Davies
Racheal Pace
Rochelle Davies
Caitlin Pace
Cody Davis
Liana Pachot
Jacy Davis
James Pack
Mariah Davis
Monet Padilla
Katie Davis
Sara Page
Tiana Davis
Kourtney Paige
Ariana Davis
Melissa Painter
Timothy Davis
Melissa Palazola
Aaron Davis
Karine Palazola
JAMES DAVIS
Zachary Palmer
Tessa Davis
Annaca Palmer
Gloria Davis
Schyler Palmer
Margarita Davis
Brandi Palmer
Nicholas Davis
Angelica Palomino
Tiffany Davis
Maeghan Palumbo
Amanda Davis
Rylee Pancake
Mitzie Davis
Narin PanyathipKeo
Shannon Davis
Adam Papineau
Tiyana Davis
Victoria Paquin
Jerralyn Davis
Cote Parent
Yvonne Davis
Hyeji Park
Bethanie Davis
Taylor Park
Chelsey Davis
Shanna Parker
Kate Dawson
Justin Parker
Shaila Dawson
Ashley Parker
Brian Dawson
Kiah Parker
Kayleen Day
Charles Parkosewich
Rebecca Day
Steven Parks
Melissa Day
Brittany Parks
Cassey Day
Daniel Parr
Christopher Day
Alexandra Parry
Aline Dayaa
Tori Parry
Maribel Dayse
Jordan Parsons
Virginia De Jesus
Elizabeth Parziale
Jorgegino De Jongh
Alexis Pascoe
Isaiah De la Cruz
Jessica Pasqua
Luisa De la Cruz
Theodore Passalis
Jennifer De La Fe
Alexis Patalon
Kerry De La Paz
Joshua Patch
Jamie De la Rosa
Shelly Patchen
Sara De La Vega
Bijal Patel
Jo De Leon
Brittany Patnode
Sofia de Matteis
Eric Patrinos
Shelby Deal
Allyson Patterson
Anthony Deamer
Trimetrice Patterson
Jordaine Dean
Rachel Patterson
Michaelle Dean
Nicole Pattison
Sierra Dean
Jessica Patton
Jordan Dean
Savannah Patzen
Angelina Deandrade
Kelsey Paul
Courtney Deangelis
Angelia Paul
Tina Deangelo
Rhonda Pauley
Kristen Dearmond
Mark Pauli
Shaylee Dearsman
Piper Pavelich
Cherie Deaton
Kyle Pavlack
Barbry Deavers
Brian Payne
Nicholas DeBarge
Anna Pearson
Rachel Debell
Sophia Peguri
Calob DeBerry
Armando Pelaez
Scott Deboer
Caroline Pelissier
Sonia DeBoer
MacKenzie Pelkey
Alicia Debruin
Charles Pelote
Judy Decambra
Rebecca Pendleton
Aaron DeCarteret
Haley Pennington
Scott Dechant
Bethany Pennycoff
Rayna DeCheck
Katarina Percoili
Hailey DeCicco
Andre Pereira
Andrea Deck
Bruno Pereira
Megan Decker
Cody Peretti
Lelenapualani DeCorte
Jason Perez
Ashley Decosta
Cristian Perez
John Decoteau
Sue Perez
Caleb Dederick
Abraham Perez
Amber Dee
April Nicole Perez
Melissa Dee
Christina Perez
Michael Deel
Alejandro Perez
Taylor Defa
George Perez
Joseph DeFelice
Warren Perkins
Lisa Degitz
Brandi Perkins
Daniel DeGouveia
Elizabeth Perkins
Sean DeGrado
Amisha Pero
Michael DeGregorio
Jacob Perrone
Eric Degroff
Jennifer Perry
Shaun Degueldre
Antonio Perry
Cathleen Deharo-Schisler
Dakota Perry
Curtis Dehart
Nadia Perry
Amanda Dehlendorf
Theresa Peters
Joshua Dehnert
Brianna Petersen
Karen Deichl
Kristina Peterson
Olivier Dejoie
Jamie Peterson
Nicholas Del Guercio
Cassie Peterson
Gisela Del Real
Tara Petrucelli
Cesare Del Vaglio
Tiara Petteway
Oriana Del Valle
Tara Pettigrew
Brittney Del Valle
Najib Pettis
Jessica Dela Garza
Julie Petty
Franklin Delacruz
Brandon Phillips
Laci Delahoussaye
Dakota Phillips
Louise Delalande
Louella Phillips
Lisa Delaparte
Billie Phillips
Milton Delcid
DaMani Phillips
Jessica Delcourt
Siedah Phillips
John Deleon
Tricia Phillips
Gianina DeLeon
Olivia Phillips
Juan Deleon
Carolyn Picard
Brittny Deleon
Alicia Picard
Carlos Delgado
Joseph Pierce
Briana Delgado-Garcia
Brooke Pierce
Rochelle Delgarito
Renee Pierre
Robert Delhaye
Huey Pigford
Marijana Delic
Shanik Pimentel
Devin Delicata
Ashley Pini
Vincent Delillo
Jacquelyn Pino
Patricia Delisca
Courtney Pitre
Leah Delisle
Tylar Pittman
Carrie Dellaporta
Patricia Pitts
Christopher Dell'Aquila
Paula Plourde
Justine Dellaselva
Noah Pockoski
Renee DelleChiaie
James Poe
Tori Dellis
Brett Pointer
Sarah DeLoach
Samantha Poitras
Jovanna Deloach
Lauren Pollard
Gabrielle Deloge
Adam Pomerantz
Roger Delph
Ethan Poole
Ashley Delpidio
Larisa Poon
Jessica Demacedo
Anna Porten
Matthew DeMaison
Courtney Porter
Austin Demand
Theresa Portillo
Danielle Demers
Zachary Powell
Danielle Demers
Aaron Powell
Alexandria Demetriou
Chandler Powers
Joseph Deming
Samuel Powers
Joshua Demo
Akhil Prasad
Nicole Demo
Kristen Pratt
Joseph Dempsey
Julianne Pratt
Caitlan Dempsey
Alexa Prescott
Kelly Dempsey
Inez Presley
Haley Dempsey
Anna Prestopino
Jean Dempsey
Nicholas Previte
Christine Deneault
Joni Price
Meredith DeNegris
Alana Price
Shawn Dennis
Marcus Pride
Victoria Dennis
Jason Prince
Tandra Dennis
Madeline Prince
Marryn Dennis
Deserae Prink
Melyssa Dennis
Jared Privitera
Rhonda Dennis
David Probert
Aude Denolf
Heather Proctor
Kimberly Densley
Joei Profitt
Matthew Denson
Edward Prokop
Riccardo Dentesano
Gregory Provo
Brandon Dentrone
Jason Przybysz
Stephanie DePaolo
Holly Puckett
Holly Depetrillo
Kelly Pudik
Meaghan Derby
Dawn Pullen
Kevin Derespino
Michael Pullins
Yvette Dermont
Dana Pye
Ashley Dernbach
Joanna Pyle
Phillip Deroche
Aparna Pyneni
Josiah Derosa
Nora Qattawona
JennaLee Derr
Ana Maria Quinones-Aguirre
Ashley Derr
Erika Quintero
Sarah Derritt
Patrick Quirk
Andrew Derry
Alexander Raab
Jacqueline Dery
Lynneah Rabidoux
Sarah Desaulniers
Blake Raffaelli
Mary Deschamps
Dixie Rafuse
Amanda DeShaies
Mijanur Rahman
Johnny Deshane
Abrar Rahman Namir
Kerry Desisto
Naima Rainey
Quentin Deslauriers
Jessica Rakes
Linda Desmarais
Colin Ralston
Jeni Desmith
April Rambo
Cathryn Despins
Kayla Rambo-Lehman
Francis Despres
Thomas Ramey
McKenzie Desrosiers
Sayra Ramirez
Julie Desrosiers
Christopher Ramirez Rios
Micheal Desrosiers
Leanna Ramkellawan
Sarah Desrosiers
Addison Ramsey
Danielle DesRuisseaux
Matthew Randazzo
Cole Desselle
Shameeka Randolph
Christine Destefano
Brittany Randolph
Amanda Detko
Rafael Raposo
Amber Detty
Nicholas Rasmussen
Jamy Deutch
Tamra Ratieta
Christa Deveau
Ryan Ratliff
Kyle Devenezia
LaKendra Ratliff
Daniel Dever
Matthew Raudenbush
Ashley Devine
Collin Ravenelle
Ryan Devine
Tyrone Ray
Samantha Devitto
Kathie Raymond
Kara Devney
Issa Rayyan
Douglas Devore
Bria Reasoner
Richard Devore
Elizabeth Reasoner
Arissa Devries
Michelle Redmond
Danna Deweese
Christopher Reed
Jeremy Dewell
Aikima Reed
Sarah Dewhirst
Jake Reed
Stephanie DeWitt
Elizabeth Reed
Jeffrey DeWitt
Tabetha Reed
Mark DeWolfe
Brandon Rees
Micah DeWolfe
Laney Reese
Sarah Deyo
Shelia Reese
Larissa Dezainde
Antwone Reese
John Di Iorio
Robert Reeser
Adam Diamond
Kerry Register
Jenniffer Dias
Jennifer Reid
Andrew Dias
Zachary Reid
Priscilla Dias-Ferreira
Ema Reily
Angelique Diaz
Ciara Renda
Malgorzata Diaz
Israel Renfro
Cynthia Diaz
Crystal Renken
Araceli Diaz
Kylie Reno
Alan Diaz Alfaro
Connor Renquin
Jaime Diaz De La Rosa
Joaquin Repollet
Maria Diaz-Torres
Eric Resendez
Emily Dibble
LaTanya Reyes
Justin DiBenedetto
Christina Reynolds
Amber Diciolla
Vaughn Rhodes
Megan Dickerson
Casey Richard
Erica Dickie
Kristina Richards
Brittany Didonato
Chevaun Richards
Maria Dieckmann
Rosanne Richards
Audrey Diel
Scott Richards
Sean Dietrich
Tiffany Richardson
Angela Dietrich
Lilianna Ricker
Jessica Dietrick
Jayvon Riddick
Victoria Dietz
Michael Riggins
Doug Dietz
Matthew Riley
Jamie DiFlorio
Francis Riley
Julia DiGregorio-Day
Ashley Riley
Jaime Dill
Amanda Ringel
Zachary Dill
Steven Risher
Jessica Dillard
Nicolette Rivas
Donavon Dilling
Anthony Rivas
Keri Dillman
Kevin Rivas
Katherine Dillman
Sysamone Rivera
Connor Dillon
Alexandria Rivera
Dominic Dimambro
Roxanna Rivera
Phillip Dimambro
Tammy Rivers
Nathan Dimartino
Jackson Rivers
Crystal Dingott
Alexander Rives
Chi Dinh
Karina Roach
Ngan Dinh
Emily Roan
Diane Dininno
Alexis Robarge
Karen Dino
Michelle Robbins
Peter Dion
Andrea Roberts
Michael Dion
Savana Roberts
Elizabeth Dionne
Jaclyn Robertson
Hazel Dionne
Kimberly Robertson
Ashley Dirienzo
Alton Robidas
Kristin Discerni
Amber Robinson
Breanna Dishong
Kerri Robinson
Rachel Disney
Ali Robinson
Sabrina DiSorbo
Kayla Robinson
Wathma Dissanayake Mudiyanselage
Blair Robinson
Donald Distler
Paul Robinson
Antonetta Ditrocchio
Christie Robinson
Jennifer Dittmar
Richard Robinson
Cameron Ditto
Bionca Robinson
Kaitlin Divers
Karen Robles
Jamie Dixon
Joshua Rocha
Tyler Dixon
Abigail Roderick
Christopher Dixon
Jose Rodriguez
Madison DLleo
Alexander Rodriguez
My Do
Gina Rodriguez
Alexis Doane
Wilfredo Rodriguez
Jason Dobbs
Thali Rodriguez
Emily Dobler
Jose Rodriguez
Derek Dobrzykowski
Reynold Rodriguez
Jennifer Dobson
Raquel Rodriguez
Megan Dobson
Catiana Rodriguez
Sarah Dobson
Susan Roeder
Alexsandra Dobson
Paige Rogers
Janera Dobson
Christina Rogers
Myrna Dodd
Natasha Rogers
Nathaniel Dodge
Cody Rohlfing
Taylor Dodge
Justin Rohr
Michael Dodge
Bradley Roland
Christopher Dodge
Monisha Rolle
Ariel Doebler
Monique Romain
Jennifer Doerfler
Holly Roman
John Doherty
Eric Romo
Wess Doke
Christa Romo
Mary Dole
Jolene Ronsley
Malorie Dollar
Keagan Roper
Ryan Dollard
Amanda Rosario
Andrea Dolloff
Timothy Roscoe
Gina Dombrosky
Akino Rose
Brittany Dominello
Meghan Rose
Diana Dominguez
Hannah Rose
Brian Dominguez
Jesse Rosenberg
Michelle Domino
Andrew Rosko
Randy Domke
Sarah Ross
Jessiefel Dona
Xavier Rossell
Tiona Donadio
Gretchen Roundtree
Andrea Donado
Carrie Roux
Antino Donaldson
Garcelle Rowe
Jennifer Donat
Tashana Rowe
Jered Donda
Elizabeth Roy
Lyzah Dones
Laranda Royal
Cole Donnelli
Shaelyn Roys
Cassandra Donnelly
Rebecca Ruben-Navarro
Jonathan Donnelly
Benjamin Rubin
Meghan Donnelly
Elen Rudeen
Brittney Dono
Laderrick Ruffin
Rose Donovan
Lilianna Ruger
Stephanie Donovan
Jacob Ruhe
William Donovan
Bradley Ruis
Emily Doody
Michael Rushing
Alexandra Dooley
Kevin Russell
Nancy Dooley
Christopher Russell
Amber Dople
Shyanne Rutty
Thomas Dore
Kylie Ryan
Whitney Dore
Kellie Ryan
Jaclyn Doremus
Sara Ryan
Olivia Dorman
Aldin Sabanovski
Lela Dorman
Maranda Sabin
Nina Dorman
Nicole Salais-Gallegos
Derly Dormeus
Davor Saletovic
Stephen Dorn
Juan Salinas
Braden Dorr
Connor Salvail
Brianna Dos Reis
Tyler Salvato
Jennifer Dotson
Adam Salyer
Jessyca Doty
Katheryn Sample
Connor Doucet
Tiffany Nicole San Miguel-Naputi
Robert Doucette
Kathryn Sanabia
James Doucette
Brenda Sanchez
Bethany Doucette
Brittany Sanchez
Brendan Dougherty
Andrew Sanchez
Margaret Dougherty
Maria de Los Angeles Sanchez
Alan Doughouz
Herson Sanchez
Arthur Douglas
Brianna Sanchez
Brian Dove
Rachel Sandau
Andrea Dove
Paloma Sande
Angelic Dove
Hillary Sanders
Cynthia Dover
Desiree Sanders
Jennifer Dow
Derek Sanders
Evelena Dowling
Katherine Sanders
Timothy Dowling
Krysti Sanderson
Brandlynn Downard
Kyle Sanford
Lauren Downing
Elizabeth Santa Barbara
Cassidy Downs
Jesus Santana-Olivera
Kewanna Doyle
Ashley Santoro
Michelle Doyle
Jorge Santos
Ashley Doyle
Dante Sapienza
Bridgette Dracass
Laura Sargent
Rebecca Drager
Andrea Sastoque
Bryson Drake
Alexander Satrustegui Lopetegui
Tyler Drake
Sirena Satterfield
Yohance Drakes
Myreesha Savage
Robert Dranginis
Brandon Savage
Samantha Dranzo
Joseph Savage
Felicia Drapeau
Shay Saxton
Cheryl Draper-Davis
Steph'fon Scales
Emma Drasser
John Scarborough
Danielle Dreisigmeyer
Marisa Scaringello
Dawn Drewel
Linda Schaefers
Christianne Dreyer
Matthew Schaejbe
Amy Driggers
Dameda Schaffer-Melton
Jaclyn Driscoll
Casey Scheer
Joseph Driscoll
Sierra Scheerschmidt
Katie Driscoll
Ciaritzamaria Schell
Emily Drislane
Caleb Scheyder
Dean Driver
Cameron Schleicher
Matthew Drolet
Breanna Schlemmer
Maria Drollinger
Alexander Schlimme
Michelle Drong
Matthew Schmidt
Christian Drouin
Andrew Schmidt
Mary Drury
Toby Schmidt
Melissa Dube
Erica Schmidt
Melanie Dube
Christopher Schmult
Valerie Dubernard
Bryan Schneider
Rene Dubois
Christina Schubert
Rebecca Dubois
Ashley Schulte
Kristina DuBois
Kailyn Schulz
Renee Dubuc
Rachel Schutt
Megan Dubuque
Cypris Scoggins
Robert Ducharme
Shelby Scola
Corey Duchemin
Taylor Scott
Courtney Duchow
Alexis Scott
Marybeth Ducie
Sharena Scott
Kimberly Duclos
Tess Scott
Matthew Duclos
Sandra Seaton
Lori Duclos
Erica Sedenquist
Bradley Dudding
Kyle Sedler
Steven Dudley
Reagan Seely
Sierra Duenas
Bora Sela
Yolandria Duffie
Kirsten Self
Sara Duffina
Hannah Seltzer
Timothy Duffy
Kevin Seng
Lischele Duffy
Steven Sessoms
Trudie Dugan
Taylor Sewell
Carol Duke
Jennifer Shafer
Tyler Dukes
Justine Shaffer
Kayla Dulack
Sadichchha Shah
Kenneth Dulaney
Simone Shams-Flannery
David Duma
Stephanie Shangraw
Richelle Dumars
Yogita Shankar
Kevin Dumas
James Shannon
Chase Dunajski
Brandi Sharp
Shawna Dunbar
Jacob Sharp
Jennifer Duncan
Kristina Shaver
Jordan Duncan
Brianna Shaw
Kevin Dunham
Nicole Shaw
Heather Dunham
Haley Shay
Jonathan Dunham
Carly Shearer
Kelsea Dunkle
Amelia Sheedy
Logan Dunlap
Keegan Sheehan
Robin Dunlap
Joshua Sheese
Christopher Dunlap
Debra Shelfo
Eliana Dunlap
Jacob Shelly
Peter Dunn
Robert Shelton
Travis Dunn
Karina Shelton
Kian Dunn
Laura Shelton
Kimberly Dunnagan
Wendall Shepard
Cheyenne Dunnells
Jason Sherblom
Maria Dunson
Brian Sheridan
Nicholas Duntley
Grid Sherman
Kayla Dunton
Brigette Sherman
Steven Dupee
Michael Shermot
Hillary Dupont
Zachary Shinall
Jessica Dupra
Shima Shirazi
Jesse Dupray
Latara Shockley
Sean Dupuis
Alaura Shouse
Lauren Duquette
Samantha Shreves
Sara Duquette
Simeon Sierra
Samuel Duquette
Alex Sierra
Jesenia Duran
Madison Silva
Victoria Duran
Samuel Silva
Alisha Duran
Katherine Silvers
Peter Durante
Alexis Silvestri
Emily Durazo
Carly Simard
Maxwell Durbin
Mattice Simmons
Robert Durden
Kerry Simmons
BreeAunna Durfee
Zachary Simpson
Edward Durfor
Jennifer Simpson
Rachel Durgin
Chelsea Simpson
Joshua Durney
Morgan Simpson
Daniel Durocher
Dustin Singletary
Sheldon Durst
Jessica Siragusa
Braeden Dutile
Meaghan Sireno
Sheethal Dwaraka
Randy Sitler
Anthony Dwyer
Emily Skelley
Elizabeth Dwyer
Casey Slagle
Shannon Dyer
Tory Slater
Jonathon Dyer
Patricia Slattery
Dena Dykstra
Sarah Smith
Sajra Dzelilovic
Tameka Smith
Megan Eagan
Veronica Smith
Shayla Eakin
Ridge Smith
Sandra Ealy Quartarone
Chason Smith
Christy Earhart
Miriam Smith
Mary Earle
Elizabeth Smith
Ramsey Eassa
Robert Smith
Cara Easter
Christen Smith
Leah Eastman
Adam Smith
James Eaton
Justin Smith
Kyle Eaton
Breanna Smith
Angela Ebert
Victoria Smith
Jennie Ebesuno
Brandon Smith
Centoniel Echols
Kash Smith
Natasha Eckelbarger
Aiden Smith
Hannah Ecker
Marion Smith
Taylor Eckert
Sara Smith
Stephanie Eckert
Jessica Smith
Bryanne Eckhaus
Tarry Smith
Reino Ecklord
Tiffany Smith
Anthony Econ
Angela Smithey
Derrick Eddie
Jill Smyth
Brooke Edelman
Jennifer Snider
Lewis Edelman
Trevor Snow
Adina Edelman
Cherie Snow
Tina Eden
Lori Sobolesky
Crystal Edmond
Erica Sofia
Sulla Edmonds
Jonathan Sohmer
April Edson
Rebecca Sok
Alnita Edwards
Tiffany Solorzano
John Edwards
Sara Soprano
Melanie Edwards
Hannah Sorg
Denise Edwards
Joseph Sorrentino
Amber Edwards
Talisha Soto
Cariann Edwards-Turner
Katie Souders
Zachary Effron
Rebecca Southworth-Diemert
Edlene Eftink
Amanda Sowers
Russell Egan
Justine Spagnolo
Sarah Eggermont
Kindra Sparks
Kevin Eggleston
Shawn Spaulding
Davon Egleston
Theresa Spear
Caitlin Egri
Steven Spence
Nicole Ehinger
Crystal Spence
Elsa Eiane
Valerie Sprague
Amethyst Eicher
Sinisa Sprecakovic
Lori Eichmuller
Jack Springer
Joseph Eickholt
Aubri St. Clair
Thomas Eiden
Keith Stahr
Jenny Eidson
Brittany Stalgaitis
Whitney Eigenfeld
Lynsey Stambaugh
Safiya El-Bedawi
Felicia Stanley
Tammy Elder
Heidi Stanley
Samantha Elder
LeGrant Stanley
Richard Eldridge
Alexis Stanley
Jenniffer Eldridge
Danny Stauffer
Martin Elizondo
Meghan Steel
Omar Elizondo
Chad Steele
Justin Elkins
Victoria Steelman
Ali Elks
Michael Steiner
Lauren Ellegood
Danielle Stephens
Stefanie Ellerholz
Robert Stephens
Crystal Elliott
Christi Stephenson
Alex Elliott
Corrinn Stevens
Greer Elliott
Aleisha Stevens
Abby Ellis
Gina Steward
Joel Ellis
Michael Steward
Faith Ellis
Tess Stewart
Jimmy Ellis
Shayla Stickney
Christian Ellis
Timothy Stidam
Shelly Ellis
Christopher Stiles
Karen Ellison
Tamara Stilwell
Christopher Ellison
Lauren Stitt
Tasha Elmer
Lauryn Stohlberg
Jennifer Elmore
Lakeisha Stone
Kelsey Elsner
Stan Stopsky
Ashley Elzinga
Courtney Storm
Kristen Emberg
Julia Stotler
Kimberly Embree
Jack Stowars
Stephani Emerick
Katie Stowe
Kelly Emery
Elena Strakosha
Joseph Emmert
Kasey Straub
Aric Emond
Jacquelyn Strauss
Sadie Emond
Meda Strawn-Parker
Emmalise Emsweller
Jalessa Streeter
Grecia Encinas
Michael Streva
Alison Eng
Kiera Strickler
Stephen Engelhart
Meghan Stroh
Michael Engelsen
Michael Stroup
Ryan Englert
Sophia Stuart-Rockefeller
Nicole Englese
Donald Stubbs
Schuyler Enneman
Granger Studdard
Jarrid Ennis
Adam Studer
Joseph Ennocenti
Brandon Stultz
Angela Enos-Irwin
Mort Sturdevant
Megan Enright
Brandon Sturges
Cristian Enriquez
Catherine Suarez
Carrie Enriquez
Brian Sucher
Alfredo Enriquez-Arreola
Noah Sullivan
Antonio Eramo
Mark Sullivan
Tristie Erb
Nathan Sullivan
Elizabeth Erdody
Cindy Sullivan
Spencer Erickson
Thomas Sullivan
Corey Erickson
Kristina Sullivan
Stephanie Erna
Noah Sullivan
Kevin Errico
Krystal Sumner
Christhine Nicole Ersando
Kelsey Sundstrom
Cameron Ervin
Anna Surholt
Brittney Erwin
Jaime Surun
Anne Esau
Christopher Susan
Wendie Eschliman
Varsha Suttatti
Audrey Escobedo
Kate Sutter
Betty Jo Escobedo
Brittany Sutton
Rafael Escribano
Lillian Svonovec
Joaquin Esguerra
Tara Swaim
Laveta Eskew
Tameeka Swain
Ivonne Espejo
Krystle Swain
Isabel Espinal
Aaron Swandal
Cynthia Espinosa
Michael Swartz
Jennifer Espinosa
John Swearengin
Steven Espinosa
Chasity Sweazey
Naomi Espinoza
Jolene Swenson
Bethany Esposito
Daisha Swing
Vanessa Esquivel
Lorenzo Swinton
Eric Esquivel
Daniel Sylvester
Isaiah Estaygliocam
Hailey Sylvia
Ivy Estep
Christine Tabias
Adam Estep
Tensho Taniguchi
Amanda Estes
Michael Tanner
Erika Estes
Gina Tarantino
Nelson Estrada
Calette Tarkos
Mikala Esty
Logan Tassey
Chelsey Evangeliste
Rebecca Tate
Maxwell Evans
Skyler Tautkus
Jacob Evans
Catrina Taylor
Anthony Evans
Kenneth Taylor
Arieual Evans
Raymond Taylor
Brittany Evans
Kaitlynn Taylor
Landis Evans
Christopher Taylor
Yvonne Evans
Sashana Taylor
Kayla Evans
Alexis Taylor
Darman Evans
Brandy Tedford
Brittany Evans
Tiffany Teel
Brookney Evans
Haley Tefft
Sarah Evans
Brian Tejada-Inoa
Brecc Evans
Paul Tembo
Danielle Evans
Fei Teng
Harold Evans
Madeleine Teribury
Kristen Evans
Terry Terrell
Samantha Evard
Molly Terry
April Everett
Steven Tester
Jessica Evers
Wendy Tew
Andrea Luriz Evidente
Alisha Thacker
Mallery Ewart
Harvey Tharp
Valerie Ewert
Courtney Theberge
Hunter Ewin
Zachary Theilen
Hope Exnicious
Josette Theiss
Jasmine Exum
Donald Thibodeaux
Ebony Ezekiel
Ukayla Thomas
Kasinda Fabela
Jeffrey Thomas
David Facenda
Antoinette Thomas
Cade Facey
James Thomas
Abby Fadden
Abigail Thomas
Joella Fadness
Harriet Thomas
Derek Faflak
Lee Thomas
Hunter Fagan
Kezia Thomas
Shane Fahey
Samuel Thomas
Amber Faili
Carrie Thomas
Jacqueline Failla
Nicholas Thomas
Joshua Fair
Alexis Thomas
Karen Fair
Collette Thomas-Ruiz
Brenda Fair
Miranda Thompson
Christopher Fairbanks
Paige Thompson
Alan Fairfield
Ashley Thompson
Jacqueline Fakhrahmad
Richard Thompson
Kenneth Falana
Matthew Thompson
Brandon Falcone
Shana Thompson
Shawn Falconer
Jeromy Thornley
MacKenzie Faldyn
Emily Thornton
Kimberly Fall
Stephanie Threadgill
Debra Fallo
Carey Tiedeman
Matthew Falls
Deedee Tiemann
Tiffany Fancher
Ty'esha Timberson
Noah Fandel
Linsey Tindle
Eliza Fandel
Jessica Tipton
Jackson Fanelli
Nicole Tirado
Brandi Fannon
Tyler Todd
Selome Fanta
Theresa Tolar
Kerrielou Fanucchi
Elizabethe Tolassi-Tedesco
Gianna Faragi
Josi Tomlinson
Marco Farfan
Timothy Topping
Robert Farino
Stacey Torell
Elizabeth Farist
Mary Teresa Toro
Stacy Farland
Sherilyn Toro
Leah Farmer
Marlene Torres
Kristen Farmer
Carlos Torres
Brandon Farnia
Arturo Torres
Zachery Farr
Lea Torres
Kelly Farrand
Jasmin Torres
Ronnie Farrar
Steven Torres
William Farrell
Fernando Torres
Meaghan Farrell
George Totoreanu
Melanie Farrell
Trevor Tougas
Jeremy Farris
Bradley Tousignant
Katie Farrow
Alicia Tovar
Michael Farthing
Rebecca Towne
Melina Farwell
Alyssa Townsend
Anthony Fasanella
Tierra Tracy
Stuart Fasbender
Rodney Tracy
Noelle Fatello
TRANG TRAN
Ashley Faubert
Joseph Trapani
Nicole Faucher
Jessica Traversari
William Faughnan
Martha Traylor
Jacob Faught
Lauren Treitman
Heidi Faustini
Jason Tricoche
Amanda Faustlin
YEN TRINH
Ciara Fay
Aidan Troy
Shannon Fazzi
William Truitt
Alyssa Feazel
Danielle Tsounis
India Febres
Devyn Tucci
Nina Fecteau
Makenna Tucci
Mitchel Federan
Daniel Tuinstra
Angela Federico
Jaime Tullberg
Brieana Feeney
Isabelle Turcotte
Kerry Fegley
Kaelyn Turner
Kenneth Feilen
Corey Turner
Bhavini Feldman
Dylan Turner
Mirelys Feliciano
Kenney Turner
Jennifer Feliciano
Hilary Turner
Sean Fellows
Yolanda Turner
Amanda Feltner
Aaron Turner
Pamela Femera
Jeremy Turner
Dayna Fennimore
Daykendra Turner
Joseph Ferchak
Stephanie Turney
Kansas Ferguson
Takia Turnipseed
Gianna Fernandes
Thomas Twitchell
Rachel Fernandes
Kenneth Twomey
Dominique Fernandes
John Jesse Tydingco
Kirsten Fernandes
Danielle Tyler
Salvatore Ferragine
Crystal Tyler
Izabel Ferrao
Saafi Tyler
Nicole Ferrara
Jamie Tyner
Nicholas Ferraro
Jasmine Tyrance
Michelly Ferreira
Kelli Tyson
Roberto Ferreira
Justin Uding
Joshua Ferris-Sarafian
Blake Ulino
Jacob Ferry
Carlie Ulman
Mark Feth
Lynda Underwood
Ashley Fetterly
Michael Upchurch
Jessica Feustel
Fareaa Usman
Karen Few
Emmanuel Vacalares
Jordan Fewkes
Deppsy Valadez
Brandon Fichera
William Valdes
Erica Ficht
Luke Valdez
Melissa Fidelibus
Eli Valentine
Sahro Fidow
Dwight Valentine
Brenna Field
Angela Valerio
Kimberly Fielding
Cathy Valley
Katherine Fields
Florissa Van de Pol
Josephine Figliuolo
Hailee Van Dyke
Sara Figueroa
Karla-Jonelle Van Huyssteen
Maria Figueroa
Alexis Van Loan
Trevor Fil
Tyrell Van Nest
Logan Filo-Loos
John Van Nostrand
Christopher Fincham
Justin Vanasse
Joshua Finck
Brittany Vanderhoef
Briannah Findley
Trent VanDyke
Kimberly Fink
Alyssia Vargas
James Finley
Favian Vargas
Mariah Finley-Gardner
Angel Vargas-Rivera
Edwin Finn
Jeremy Varner
Samantha Finn
Mikayle Vaughan
Zachary Finnegan
Catrine Vaz
Jenna-Rose Finnie
Kristen Vazquez
Camille Fioranelli
Angelica Veith
Emilie Fiore
Brooke Venable
Joseph Fiorino
Anthony Ventimiglia
Brianna Fiquet
Gina Verdera
Rachel Fire
Christian Vernaza
Brett Firely
Rheannon Vernon
Brooke Firely
Julie Versey
Cory Firestine
Ariel Vice
Janna Fischer
Kyle Viens
Allison Fischer
Shelby Vigliotta
Nicholas Fischer
Rebecca Vilhauer
Lucas Fish
Avel Villanueva
Hannah Fishback
Erwin Viray
Eric Fisher
Kameron Virkaitis
Brad Fisher
Christina Vitiello
Kayla Fisher
Stephanie Voelker
Kathryn Fisher
Alek Volante
Ashley Fisher
Calla Von Hoene
Destiny Fisher
Reina Vona
Kristy Fisher
Jordan Vroon
Rebecca Fisher
Mai Vu
Amanda Fite
Niechelle Wade
Keegan Fitzgerald
Zachary Walden
Patrick Fitzgerald
Jessica Walker
Jonathan Fitzgerald
Mackie Walker
Gary Fitzgerald
Leslie Walla
Chelsie Fitzgerald
Rachel Wallace
Stacy Fitzgerald
Danae Wallace
Steven Fitzpatrick
Danaya Wallace
Ashley Fitzpatrick
Emily Walsh
Ryan Fitzpatrick
John Walsh
Tiffany Flaherty
Christi Walsh
Jenna Flammini
Megan Walsh
Nikol Flanagan
Celeste Walsh-Hopkins
John Flanders
Chloe Walters
Kyle Flanders
Stephanie Walters
Daniel Flanigan
Yanan Wang
Brittany Flanigan
Zirun Wang
John Flatley
Rachel Ward
Matthew Flatt
Alexandra Wardwell
Jayme Flaws
Jessica Ware
Fabian Flechas Ayala
Daniel Warner
Anthony Fleming
Ryan Warner
Tanner Fleming
Troy Warner
Richard Flemming
Jacob Warner
Brooklyn Fletcher
Amara Warren
Amy Fletcher
Krystal Washburn
Jessica Flick
Malik Washington
Kelsey Flickinger
Catherine Wasilewski
Ashley Flohr
Shannon Waterfall
Nicholas Flood
Ryan Waterman
Craig Flood
Crystal Watford
Kathleen Flood
Jeremy Watson
Katie Flood
Danielle Watson
Christopher Florek
Lisa Watson
Dana Flores
Fawn Watts
Andres Flores
Grace Weaks
Martin Flores
Paula Weaver
Morgana Flores
Percy Weaver
Bolivar Flores
Clint Weaver
Stephanie Flores
Damika Webb
Chelsea Flores
Micah Webber
Rosa Flores
Courtney Weber
Jason Flowers
Joshua Weckman
Teri Flowers
Ryan Weekley
Alicia Flowers
Eric Weiderman
Yolanda Floyd
Kristen Weidman
Cody Floyd
Alexa Weimer
Haley Floyd
Corrie Weiss
Zoe Fluet
Patrick Welch
Frank Fluharty
Bradley Welch
Kedar Fluker
Katie Wells
Larry Flukes
Kera Welner
Caroline Flynn
Madison Wentworth
Maggie Flynn
Ashley Wesser-Orr
Patric Flynn
Nicole West
Sarah Flynn
Tatelyn Westbrook
Hope Fogle
Brian Westcom
Cindy Fogle
Daniel Westman
Jason Fojaco
Shaylyn Wetherbee
Emma Foley
Jennifer Wethington
Kayla Foltz
Stephanie Wheeler
Jean Foltz
Rebecca Wheeler
Maricela Fonseca
Gregory Wheeler
Lorraine Fonseca
Wyatt Wheeler
Alex Fontaine
Cameron Whelan
Judener Fontilus
Jeremy Whipkey
Andrew Foote
Emalee Whitaker
Samuel Footer
Dakota White
Heather Foraker
Brittany White
Viktorya Ford
Amanda White
Toi Ford
Ashley White
Jacob Ford
Sherrie White
Robert Ford
Mesan White
Timothy Ford
Leandrea White
Mercedez Ford
Mary Katherine Whitley
Alyssa Fordyce
Madeline Whittemore
Jennifer Foreman
Erin Whittier
Ian Forgey
Charlene Whyte
Jennifer Forman
Logan Wicki
Joshua Forren
Erin Wierzbicki
Karri Forrest
Ashley Wiggins
Jennifer Forrest
Albert Wiggins
Shelbylyn Forsch
Noelle Wilburn
Brienna Forshey
Brooke Wilde
Sarah Forsthoff
Bryce Wilde
Michael Forsyth
Cally Wildermuth
Anna Forth
Ashley Wiley
Madison Forthaus
Yvonne Wiley
Mallory Forti
Daniel Wilhelm
Devyn Fortier
Brittany Wilkie
Jeremy Fortin
Alexander Wilkinson
Michelle Fortner
Jeremy Willey
Charles Foss
Christina Willhite
Maddison Foss
Jacob Williams
Kelly Foster
Justine Williams
Anthony Foster
Valerie Williams
Brian Foster
Erik Williams
Amy Foster
Leslie Williams
Lori Foster
Roselynn Williams
Cassidy Foster
Carla Williams
Louise Foular
Kira Williams
Amanda Fowler
Felecia Williams
Crystal Fowler
Earl Williams
Alyson Fowler
Alex Williams
Wesley Fowler-Mattingly
Nigel Williams
Shaylynn Fox
Nicole Williford
Colby Fox
Nicholas Wilson
Jennifer Fox
Shannon Wilson
Sandra Foy
Jacquelyn Wilson
Marie Fraas
Amari Wilson
Melissa Francis
Kurtis Wilson
Jennifer Francis
Jared Wilson
Amy Francis
Nathan Wilson
Mark Franco
Athena Wilson
Hailey Francoeur
Diamond Wilson
Jason Frank
Catelyn Wilson
Michele Franke
Alexis Wilson
Alexis Franklin
Veronica Wilson
Hayden Franklin
Danielle Winar
Melinda Franklin
Marielle Winkelman
Tyesha Franklin
Jacory Winslow
Aulderson Franklin
Jordyn Winter
Katarina Franz
Phillip Wirick
Jennifer Franze
Shannon Wirkler
Timothy Frappa
Justine Wirtjes
Samantha Fraser
Jayda Wise
Rebecca Frasier
Michelle Wise
Kaitlynn Frazer
Austin Witley
Steven Frazier
Jennifer Witt
Philip Frazier
Crystal Wofford
Jennifer Frazier
Jackie Wolf
Gabrielle Frazier
Matthew Wolfel
Laci Freas
Jerry Wolfenbarger
Daniel Frechette
Kayla Wollaber
Brooke Freckleton
Jacy Wollenberg
Luke Frederick
Catherine Wollin
Vanessa Fredericksen
Emily Wolter
Carrie Fredericksen
Michelle Wood
Gerard Fredo
Benjamin Wood
Ashley Freed
Stacy Woodcock
Alexandra Freel
Brandon Woodhouse
Shawn Freeland
Raymond Woodin
Michael Freeland
Torrie Woods
Talijahwan Freeman
Justin Woods
Jedidiah Freeman
Alyssa Woods
Brianna Freeman
Kevin Woodson
Jeremy Freeman
Jennifer Woodward
Chantelle Freeman
Kyra Woodworth
Georgette Freeman
Kirsten Woolley
Brian Freeman
Robert Woolley
Christa Freemantle
Jenna Worcester
Bethany Freer
Nikolas Worden
Hayley Freers
Danielle Worden
John Freiberg
Joseph Worrell
Sienna Freimuth
Alexis Worrell
Emily French
Morgan Worthington
Lauren Frenette
Russell Wright
William Frentz
Jeffrey Wright
Beth Frey
Leslie Wright
Bennett Frey
Krista Wright
Charles Frey
Gordon Wu
Timothy Freyberger
Molly Wurst
Tomme Friar
Ashley Wyatt
Genesis Frias
Alyssa Wyatt
Joshua Frias
Yu Feng Xu
Amanda Fried
Taylor Yaba
Paula Friedel
Benjamin Yanakakis
Isabel Friedlander
Cecilia Yanchuk
John Friedman
Amber Yanus
Madeleine Frisella
Ryan Yanuszewski
Katie Frisk
Erin Yarian
Caroline Fritch
Robert Yates
Casey Frith
Brendon Yeich
Candi Fritzinger
Eun Yi
Lindsey Frizzell
Edmund Yi
Jon Frodin
Rosa Yop
Stephanie Fronk
Bradly Yori
Liberty Frost
Adam Young
Brandy Frost
Natasha Young
Laura Frouge
Andrew Young
Shanaka Frueh
Joshua Young
Daniel Fruge
Bryan Younger
Alexis Fruzzetti
Stephen Zaferopolos
Jordan Frye
Natalie Zalewski
Jaime Fuchs
Desiree Zalot
Stephanie Fuentes
Megan Zechman
Shirley Fuentes
James Zell
Broderic Fugere
Erika Zeller
Karriem Fuller
Lin Zhu
Evan Fuller
Daniel Zilinski
Reno Fuller
Haley Zillner
Theresa Fuller
Tinashe Zimbandu
Crystal Fullilove
Colleen Zinn
Kimberly Fullmer
Morgan Zuknick
Samantha Fullmer
Lauren Zuppardo
Sarah Fulsome
Christina Zuschlag
Taniyah Fulton
Jason Funkhouser
Miranda Furtado
Kayla Furu
Morgan Fuson
Matthew Fussell
Ashlee Fye
Jeramy Fyffe
Eric Gabaree
Amy Gaboury
Zachery Gaddy
Robyn Gaddy
Selena Gadison
Travis Gafner
Joseph Gagliardi
Talita Gagliastre
Emma Gagne
Derek Gagnon
Justin Gagnon
Jared Gagnon
Emily Gagnon
Robert Gaiennie
Todd Gaige
Tracy Gaillard
Dominick Galante
Megan Galarneau
Irene Galatas
Zoe Galatas
Derek Galbreith
Jan Galbreth
Kimberly Galinski
Cole Gallagher
Maggie Gallagher
Matthew Gallaher
Catherine Gallaher
Carissa Gallardo
Jennifer Gallegos
Anthony Galli
Daniel Gallo
Kyle Galloway
Gerald Gallup
Harold Galusha
Tatiana Galvez
Johnathan Galvin
Kristen Gamache
Karen Gamache Oliveira
Jaclyn Gamba
Teddy Gambill
Tiffany Gamble
Xander Gamble
Marco Gamboa
Linda Gambrill
Izaya Gamez
Jennifer Gamez
Brittany Ganaway
Matthew Ganesh
Erika Gangi
Allison Gangi
Savannah Ganieany
Stephanie Ganley
Brandi Gann
Summer Gann
Emmet Gantt
Julia Garabo
Miguel Garate
Alexandria Garay
Tracey Garay
Melochia Garcia
Cheyenne Garcia
Jose Garcia
Mario Garcia
Lina Garcia
Oscar Garcia
Jessica Garcia
Joseph Garcia
Jessica Garcia
Doreen Garcia
Keyshumie Garcia
Alaine Garcia
Solly Garcia
Breanna Garcia
Emily Garcia
Leonardo Garcia
James Garcia
Joel Garcia
Jennifer Gardiner
Lauren Gardiner
Tanya Gardner
Abigail Gardner
Brandon Gardner
David Gardner
Marian Gardner
James Gardner
Aaron Garibay
Janai Gariety
Cassandra Garis
Courtney Garner
Michael Garner
Ashly Garner
Graciella Garner
Brittany Garner
Vickie Garnett
Sarah Garrapy
Christina Garrett
Shayla Garrett
Laura Garrigan
Brian Garrison
Crystal Garrison
Marika Garvey
Erica Garza
Ashley Gasiorczyk
Kyle Gaskill
Kaitlyn Gaspar
Keira Gasper
Jonathon Gaspers
Amanda Gassaway
Cullen Gasser
Pamela Gastiger
Derek Gaston
Heather Gatchell
Brittany Gates
Terry Gates
Victoria Gates
Erica Gates
Ann Gathungu
Viridiana Gaucin
Brianna Gaudett
Laura Gaudette
Kalee Gauger
Lisa Gaughan
Gatien Gaujac
Sarah Gaul
Kerry Gaull
Bronwyn Gaunya
Joshua Gauthier
Juste Gavelyte
Jacklyn Gavin
Joan Gavini-Campbell
Krischel Romina Gavino
James Gayle
Enjoli Gayle
Shelby Gaylord
Stephen Gaynor
Shannon Gayron
Heather Geary
Lemlem Gebrekirstos
Josef Gecijo
Damien Juneau Geck
Ashley Gedrich
Ryan Gee
Nancy Gee
Catherine Geer
Laura Geerken
Nicole Gehrin
Kari Gehringer
Jesse Gehris
Karen Geiersbach
Matthew Gelston
Hannah Gemas
Desiree Genard
Kara Gendron
Devon Gentile
Annika Gentry
Kerri Gentz
Nicole Gentz
Steven Gentzler
Cinnamon George
Joseph George
Elizabeth George
Dominga George
Jessica George
Bradley George
Carolyn George
Jason George
Darla George
Megan George
Jessica Gerard
Talia Geremia
Lauren Gerhard
Travis Gerhardt
Nicole German
Cristina German
Jokabeth German
Erin Geronimi
Ricardo Geronimo
Kristina Geroux
Mikayla Gerow
William Gerraughty
Grace Gershenfeld
Kalyn Gervais
Brittany Gervais
Cassidy Gervers
Alyssa Gettings
Krista Geyer
Rawad Ghanem
Rocco Giampietro
Stacie Giannelli
Steven Giannotti
Ursula Giannusa
Nicole Giarraputo
Kelly Gibbons
Ryan Gibbs
Elise Gibson
Kailee Gibson
Dasia Gibson
Angela Gibson
Aaron Gibson
Zachary Gibson
Susan Gibson
Jennifer Gibson
Billy Gideon
Caroline Gierbolini
Amanda Gierok
Jeff Gieselmann
Katrina Giffin
Samantha Gifford
Jesse Gifford
Michael Gifford
Jesse Gifford
Tonya Giggy
William Giittinger
Martha Gilbert
Kaley Gilbert
Curtis Gilbert
Stacy Gilbert
Alyssa Gilbert
Katie Gilbert
Ruthel Gilchrist
Autumn Gildea
Breanne Gildersleeve
Austin Giles
Madeline Giles
Nicole Gililland
Elizabeth Gilkinson
April Gill
Tierre Gillespie
David Gillespie
Hanna Gilliam
Nikisha Gilliam
Stefanie Gilliam
Thomas Gillie
Thomas Gillis
Rebecca Gillis
Shaketa Gillis
Briana Gilman
Frederick Gilmetti
Ryan Gilmore
Jennifer Gilmore
Brittany Gingerich
Ashley Ginnetty
Joseph Ginsburg
Jason Gionfriddo
Adriana Giordano
Barbara Giordano
Jennifer Gipson
Dakota Gipson
Perla Girardo
David Giroir
Andrew Girouard
Steven Gitto
Ian Giuda
Seth Giuffre
Maya Giusani
Samantha Glance
Rebecca Glanfield
Tyler Glavin
Thomas Gleason
Mitchell Gleason
Kayla Gleason
Brendan Gleason
LaKersha Gleaton
Harley Glenn
Tiffany Glidden
Hailey Gliddon
Rosalie Glionna
Teresa Gliosco
Brianna Gloor
Dorthea Morkved Glorud
Monique Glover
Alexcea Glynos
Nicole Gneiting
Shannon Goad
Holly Goan
Magalie Goda
Destiny Godbee
Dana Godek
Stephanie Godfrey
Jonathan Godfrey
Justin Goebel
Christopher Goglia
Dusty Goins
Eric Goldberg
Michaela Goldberg
Catherine Golden
Natakoa Golden
Mariea Golden
Sarah Golden
Brandon Golden
Ashlyn Goldman
Jennifer Goldman
Kezia Goldner
Dallas Goldsberry
Matthew Goldsboro
Aarti Goldstein
Miranda Gollnick
Karole Gomaz
Raquel Gomes
Paulo Gomes
Lacy Gomez
Ricardo Gomez
Jessica Gomez
Alyssa Gomez
Julie Gomez
Christopher Gomez
Marco Gomez
Cody Gomez Ferlo
Jose Gomez Liz
Jason Goncalves
Veronica Goncalves
Toni Gones
Alaina Goninan
Kym Gonsalves
Jessica Gonzales
Valerie Gonzales
Jose Gonzalez
Maria Gonzalez
Danielle Gonzalez
Virginia Gonzalez
Elizabeth Gonzalez
Yajaira Gonzalez
Hilda Gonzalez
Laurentino Gonzalez
Melissa Gonzalez
David Gonzalez
Krystal Gonzalez
Stephanie Gonzalez
John Gonzalez
Jasmine Gonzalez
Michael Gonzalez
Michael Gonzalez
Jessica Gonzalez
Tina Gonzalez
Kenneth Gooday
Tammy Goodgion
Rhonda Gooding-Johnson
Melissa Goodison
Airika Goodrich
Amanda Goodwin
Shawn Goodwin
Kevin Gordillo
Victor Gordillo
Donisha Gordon
Cassandra Gordon
Keilen Gordon
Carey Gordy
Sean Gore-Hickman
Miles Goretzka
Ashley Gorman
Lori Gorman
Amanda Gormley
Leah Gorneau
Jordan Gorniak
Alexia Gorton
Sarah Goss
Amber Goss
Nathan Gossard
Carolyn Gossett
Rory Gossling
Hunter Gotshall
Maxwell Gottlieb
Victoria Goudreau
Brandon Goudreau
Robin Goughler
Elisabeth Gouker
Renado Gouldlock
Elizabeth Goulet
Abigail Gouveia
Nicholas Goyak
Tyler Grable
Kevin Gracey
Kaytlynn Gracie
Colleen Grady
Justin Graffam
Gianna Grafton
Rhiannon Grageda
Courtney Graham
Daniel Graham
Victoria Graham
Brittany Graham
Michael Graham
Moriah Graham
Genevieve Graham
Amber Graham
Joanne Graham
Andrew Graham
Anne Graham
Lauren Gralenski
Jessica Granger
Maeve Grant
Kyle Grant
Jeremiah Grant
Christopher Grant
Deborah Grant
Omar Grant Terry
Simone Grant-Love
Michael Granville
Tori Grassa
Carissa Graunke
Mark Graven
Molly Graves
Jessica Graves
Hunter Graves
Alan Graves
Kellie Graves
Shaquille Gravesande
Simone Gray
Stuart Gray
Jeffrey Gray
Tresca Gray
Rachel Gray
Katelyn Gray
Daniel Grayfer
Jacquelin Gray-Lewis
Lindsey Grayson
Sheena Grealish
Ryan Greeley
Paige Green
Jessica Green
Breanna Green
Branden Green
Raynesha Green
Davonna Green
Kelly Green
Tiffany Green
Ashley Green
Brandon Green
Stephen Green
Anthony Green
Breana Green
Jesse Green
Robert Green
Kristine Green
Douglas Green
Nicholas Green
Rodger Dean Green
Amanda Green
Zachary Greenbaum
Jonathan Greenberg
Yolanda Greene
Heather Greene
Zachary Greene
Madison Greenhalgh
Russell Greenlee
Elizabeth Greenslade
Jason Greenwood
Kathleen Greenwood
MacKenzie Greer
Harrison Gregg
Jacob Gregory
Nicole Grello
Kylie Grenier
Merilyn Grenier
Victoria Grenier
Kaylie Grenier
Jason Grenn
Shadrach Grentz
Ivy Gresham
Carmen Gresham
Kylie Greshik
Taina Grey
Natasha Gribble
Lindsey Grieves
Laura Griffieth
Leah Griffin
Chloe Griffin
Barbara Griffin
Katelynn Griffin
Laura Griffis
Justin Griffith
Michael Griffith
Kortney Griffith
Colby Griffon
Kevin Griggs
Elina Grigorian
Nique Grigsby
Lauren Grimaldi
Leah Grimes
Justin Grimes
Joshua Grimshaw
Shayna Grisham
Stephen Griswold
Cortnie Grno
Alyssa Groen
Wesley Grogan
Lauren Groom
Danielle Grosboll
Mason Grosko
Constance Gross
Monica Gross
Alexis Groteboer
David Grove
James Grove
Ashley Groves
Desiree Groves
Kyle Groves
Samantha Grubb
Scott Gruber
Hillary Grunberg
Garrett Grundstad
Shelby Gruver
Kristine Gruwell
Juan Guacheta
Scott Guajardo
Evan Guay
Shalyn Guegel
Julie Guenette
Michael Guerin
Neyverh Guerra
Joel Guerra
Mariah Guerra
Shannon Guerrero
Eric Guevara
Steven Guevara
Ryan Guffy
Mazandrea Guiam
Kristin Guidinger
Malissa Guidry
Daisy Guijarro
Tara Guillemette
Michael Guillen
Bailey Guinn
Dustry Gunderson
Shonta Gunn
Mitchell Gunnels
Scott Gurewitz
Rachel Gurtowsky
Janessa Gurung
Victoria Gush
Carlos Gutierrez Mejia
Edwin Guzman
Jayleen Guzman
Veronica Haack
Kirsten Haakonsen
Kelly Haas
Jennifer Haase
Md Tareq Habib
Lydia Habiger-Doxon
Maeghen Hackett
Ambriel Hackney
Alexander Haddad
Leah Haddon
Meghan Hadley
Sarah Hadley
Kyle Hadovski
Michael Hagans
Diane Hage
Danielle Hage
Phillip Hageman
Thomas Hagen
Brian Hager
Faith Haggard
Michael Haggerty
Calvin Haggerty
Karli Hahn-Callaway
Amber Haight
Heather Haines
Lee Haines
Melissa Haire
Charles Haislip
Danya Hajjaj
Danya Hajovsky
Lexus Hake
Meredith Haldeman
Rean Hale
Brittany Hale
Darren Hale
Katie Hale
Casey Haley
Caleb Haley
Kaitlin Haley
Dominique Hall
Dorothea Hall
Kiana Hall
Megan Hall
Larry Hall
Jennifer Hall
Alisha Hall
Crystal Hall
Joshua Hall
Aurora Hall
Johnny Hall
Adele Hall
Phebe Hall
Patrick Hall
Ryan Hall
Michael Hallahan
Zachary Hallborg
Samantha Hallinan
Katie Hallstrom
Kaitlyn Halmi
Stephanie Halpern
Lisa Halstead
Amber Hamby
Griffin Hamel
Amanda Hamel
Curtis Hamel
Blair Hamelink
Esther Hamer
Alexander Hamer
Dede Hamer
Richard Hamilton
Jacolby Hamilton
Alex Hamilton
Yolan Hamilton
Melissa Hammack
Michael Hamman
Nathaniel Hamme
Cassie Hammer
Stacy Hammerstrom
Mikaela Hammes
Cassandra Hamming
Kate Hammock
Hannah Hammond
Taylor Hammond
Justin Hammonds
Michael Hammontree
Melissa Hampton
Jordan Hampton
Tammy Hamrick
Madison Hanakahi
Joan Hancock
Sarah Hancock
Chelsea Hancock
John Hancock
Patrick Hand
Nancy Hand
Jeremy Handman
Scott Handren
Karen Handy
Matthew Handy-Crook
Amber Haner
Elliott Hanes
Megan Hankes
Keith Hankins
Mike Hanley
Kristina Hanlon
Caitlin Hanlon
Brandon Hann
Tiffany Hann
Stanley Hanna
Sean Hanna
Tyler Hannah
James Hannan
Camryn Hanninen
Herbert Hans
Amanda Hansen
Verna Hanson
Katie Hanson
Khari Hanson
Maryia Harbachova
Bridget Harbes
Bethany Harbeson
Hayley Harbrecht
Alexa Harcourt
Audrey Hardcastle
Thomas Harden
Jessica Hardesty
Nicole Hardiman
Sean Hardiman
Zachary Harding
Hannah Harding
Monique Harding
Jessica Hardison
Chad Hardison
Arthur Hardy
Jennifer Hardy
Ian Hardy
Jereme Hardy
Seth Hardy
Kelly Hare
Jacqueline Harger
Kelsey Harkins
Lindsay Harlan
Lindsay Harlow
Jason Harman
Tyler Harmeyer
Kimberly Harmon
Larrion Harmon
Brittany Harmon
Serineh Harounian
Kimberly Harp
Katherine Harp
Timothy Harper
Heather Harper
Lindsay Harper
Andrea Harper
Kate Harple
Crenniace Harrell
Elise Harrington
Meredith Harrington
Isaac Harrington
Andrew Harrington
Kenady Harrington
Angelica Harris
Austen Harris
John Harris
Corlis Harris
Kiley Harris
Rachael Harris
Ronda Harris
Nicole Harris
Jordan Harris
Bradley Harris
Lydia Harris
MaRaina Harris
Katelyn Harris
Brianna Harris
Kaitlyn Harris
Camron Harrison
Victoria Harrison
Douglas Harrison
Charlene Harrison
Theodore Harrold
Jennifer Harrower
Tasha Hart
Roshaun Hartford
Nicholas Harting
Lilian Hartle
Michaela Hartling
Brittany Hartman
Mirindi Hartmann
Evan Hartmann
Connie Hartsfield
Jonathan Hartsock
Marisa Hartung
Daniel Hartwell
Chanel Harvell
Justin Harvey
Amanda Harvey
Mitchell Harwood
Whitney Hasan
Steven Haskell
Jennifer Haskell
Bethany Haskins
Sandra Haslett
Mishea Hasty
Dana Hatch
Connor Hatch
Eric Hatfield
Erin Hathaway
John Hauber
Micah Hauger
Dustin Haugh
Diamond Haumea
Mickenzie Haver
Nicole Hawk
Oscar Jonathan Hawken
Alexys Hawkins
Katherine Hawkins
Katrin Hawkins
Shakera Hawkins
Siobhan Hawkins
Andrea Hawley
Jason Hayden
Jennifer Hayden
Candyce Hayden
Christine Hayden
Racheed Haye
Leslie Hayes
Daniel Hayes
Melissa Hayes
Joshua Hayes
Emily Hayes
Misty Hayes
Brandon Hayman
Natalie Haymore
Emily Haynes
Andrew Haynes
Elizabeth Haynes
Christena Haynes
Amanda Hazel
Clayton Hazelwood
Evan Hazlett
Sahvannah Head
Lilly Head
Tara Head
Erin Healey
Elijah Healy
Todd Hearn
Susan Hearn
Thomas Heben
Stephanie Hebert
Grant Hebert
Britney Hebert-Dion
Jeramie Heck
Jennifer Heckel
Jasmine Hedgpeth
Jennifer Hedrick
Luke Heestand
Te'Vawnn Hefflefinger
Keerigan Heg
Amy Hegger
Sarah Heiberger
Lynsey Heideman
Maura Heil
Hnoss Heillheim
Dustin Heim
Jessica Heinbaugh
Philip Heisse
Meloni Hekia
Gina Helcberger
Kevin Held
Laurie Held
Amy Helderman
Ryan Helferich
Natasha Helg
Avery Helgeson
Sierra Helmbrecht
Rebecca Helt
Sarah Helton
Daniel Helton
Brock Helvey
Shayde Hemmerly
Dustin Hempel
Emma Henchey
Sarina Henderson
Rhonda Henderson
Reese Henderson
Emily Henderson
Brittany Henderson
Steven Henderson
Matthew Henderson
Kira Hendricks
Autumn Hendricks
Riley Hendricks
Tyler Hendrickson
Patricia Hendriks
Karyn Heneveld
Nary Heng
Nicholas Henke
Bryan Henne
Ryan Hennessey
Tammi Henrie
Lewry Henriquez Cruz
Melinda Henry
Abigail Henry
Kristina Henry
Renee Henry
Kayla Henry
Kathleen Henry
Brittany Henry
Cordella Henry
Hannah Hensley
Breanna Hensley
Matthew Hensley
Grace Henson
Jonathan Henson
Mary Henson
Alexis Henthorn
Lucy Her
Buck Herber
Rebecca Herbert
Kyle Herbert
Joshua Herchelroth
Michael Herman
Fayth Hernandez
James Hernandez
Mercedes Hernandez
Amy Hernandez
Jennifer Hernandez
Christina Hernandez
Kevin Hernandez
Cassandra Hernandez
Frances Hernandez
James Hernandez
Francisco Hernandez Ramos
Monica Hernandez-Ayala
Shania Hernandez-Phillip
Andrew Herndon
Patricia Heron
Cynthia Herrera
Steven Herrera
Devin Herrick
Sheila Herring
Jessah Herring
Jessica Hersey
Kaitlin Hertz
William Herzig
Callie Heselton
Darce Hess
Darin Hess
Jennifer Hesse
John Hestand
Amanda Hester
Robyn Hetcel
Micah Hewitson
John-Charles Hewitt
Bethamie Hewitt
Veronica Hewitt
Melaney Hibbard
Jamie Hibbard
Brittany Hibbard
Jacob Hickey
Nathan Hickle
Joshua Hickman
Sabrina Hickman
Anthony Hicks
Sarah Hicks
Lori Hicks
James Hicks
Emily Hicks
Jeffrey Hickson
Leilanie Hidalgo
Mikal Hiebert
Jack Higginbottom
Joseph Higgins
Michael Higgins
Bryan Highland
Kristen Hildebrand
Alison Hildreth
Renee Hildreth
Amanda Hildreth
Areka Hill
Yvonne Hill
Jordan Hill
Erica Hill
David Hill
Shaun Hill
James Hill
Christopher Hill
Tasha Hill
Katie Hillard
Victoria Hiller
Amanda Hilligan
William Hilliker
Lance Hillman
Megan Hills
Lauren Hilou
Melissa Hilton
Alex Hiltunen
Jacob Hines
Mark Hines
Marc Hinkle
Christopher Hinkle
Zunner Hinojosa
Hanna Hinson
Darrel Hinton
Calvin Hinton
Emeline Hipke
Janet Hippert
Sydney Hirst
Siena Hoaglund
Kieu Hoang
Whitney Hoar
Justin Hobby
Tyler Hock
Lucas Hockenberry
Allyson Hockman
Austin Hodes
Nicole Hodgdon
Stephanie Hodges
Nicole Hodgkins
Robbyn Hodgs
Ryan Hodson
Luke Hoefler
Kyle Hoelscher
Oriane Hoeman
Barbie Hoffarth
Zaquiri Hoffman
Erik Hoffman
Julie Hoffman-Hogan
Isabel Hofford
Andrew Hogan
Darby Hogan
Matthew Hogan
Mallory Hogan
Courtney Hogan
Jennifer Hoke
Justin Holby
Christie Holcomb
Alexis Holcomb
Isaac Holcombe
Melissa Holden
Kayla Holden
Joshua Holden
Brianna Holder
Philip Holder
Michael Holder
Jefferson Holder
Matt Holets
James Holl
Brianna Holland
Caitlin Holland
Kevin Holland
Racheal Holland
Hannah Hollee
Eian Holley
Angela Holliday
Jarrod Holliday
Ryan Hollifield
Jennifer Hollingshead
Cameron Holloman
James Holloway
Amanda Hollowell
Colin Holmes
Robert Holmes
Nelson Holmes
Kathleen Holmes
Phateama Holmes
Christopher Holmes
Matthew Holmes
Elizabeth Holmes
Nicholas Holmes
Lyndsey Holmstead
Keriann Holsinger
Kyle Holt
Billy Holt
Matthew Holterhoff
Amanda Holverson
Katie Holzworth
Kevin Hom
Lori Homeyer
Matthew Homich
Megan Honeycomb-McDonald
Derek Honeycutt
Brian Hontz
Li Siang Hoo
Sabrina Hood
Pamela Hood
Timothy Hood
Christopher Hooper
Anika Hooyer
Donald Hopkins
Garrett Hopkins
Jamie Hopkins
Bradley Hora
Edward Horalek
Sean Horan
Matthew Horant
Daniel Horgan
Benjamin Horion
Evon Hormozy
MacKenzie Horne
Zackary Horne
Jacqueline Horner
Alicia Hornsby
Angela Horrigan
David Horrocks
Jessica Horton
Kristen Horton
Jasmine Horton
Larry Horton
Karen Horton
Jessica Hostetter
Stephanie Houde
Mina Houge
Julia Houghtby
Tistrya Houghtling
Jessica Houghton
Madison Houle
Noah Houle
Karen House
Gabriel Housel
Elizabeth Housley
Barbara Houston Irving
Evita Houston-Cooper
Jennifer Houtman
Keyeria Howard
Mason Howard
Allen Howard
Jaden Howard
Stephanie Howard
John Howard
Dennis Howard
Samantha Howard
Jamie Howe
Everington Howell
Peggy Howell
Nathen Hower
Nicholas Howes
Elizabeth Howorth
Shanee Hoyt
Sammantha Hoyt
Julianna Hromis
Matthew Hross
Kelley Hruskach
Jiawei Hu
Sally Hua
Kyle Hubbard
Elizabeth Hubbard
David Hubbard
Taylor Huber
Kristine Huber
James Hubley
Emily Huck
Carly Huckins
Bliss Hudgings
Brittney Hudkins
Wayne Hudson
Matthew Hudson
Matthew Hudson
Manar Hudson
Michelle Hudson
Shannon Hudson
Paul Hudson-Bourdeau
James Hudzik
Chrystal Huerta
Levi Huerta
Joshua Huerta
Sierra Huertas
Jeremy Huesman
Tara Anne Huey
Matthew Huggard
Amanda Hughes
Douglas Hughes
Holly Hughes
Tyler Hughes
Brittany Hughes
Eric Hughes
Dalton Hughes
Daniel Hughes
Amber Hughes
Victoria Hughes
Jill Huisken
Noah Huizenga
Safet Hukic
Susanne Hull
Lisa Humbertson
Amy Humphrey
Nichole Hung
Kirsti Hunsley
Timothy Hunt
Emily Hunt
Sonja Hunt
Ethan Hunt
Melissa Hunter
Jordan Hunter
Matthew Hunter
Kimberly Hunter
Alexandria Hunter
Aliza Hunter
Allison Hurd
Delaney Hurd
Joyce Hurd
Whitney Hurdsman
Devon Hurley
Beth Hurst
Whitney Hurston
Adryanna Hurt
Nabiel Hussain
Marriam Hussain
William Husser
Dillon Hutcheson
Debora Hutcheson
McKayla Hutchins
Rosa Hutchinson
Ashley Hutchinson
Tiffany Hutchinson
Kimberlie Hutchison
Danza Hutchison
Eric Hutchison
Christie Huter
Miriam Huther
Ryan Hutton
Britney Hutton
Elizabeth Huxley
Paige Hyatt
Chad Hybarger
Ellen Hyde
Ashley Hyland
Dana Hysell Alongi
Jamie-Lynn Ianniello
Catherine Iannucci
Esteban Ibarra
Cindy Ibarra
Jared Igo
Katie Iler
MaKenna Iller
Emily Imel
Malena Incze
Jewel Ingalls
Allison Inglis
Martha Inglis Legall
Jacquilyn Ingraham
Jason Innerfield
Christopher Insco
Zachary Inscoe
Philip Ippolito
Deann Irby
Caitlin Irish
Jesica Irizarry
Sammy Irizarry
Sheila Irizarry
Kumama Irogbe
Chrischen Irvin
Jocelyn Isabelle
Katherine Isabelle
Lukas Isakson
Aytaj Ismayilova
Shae Ison
Luis Ithier
Christin Ivak
Tina Ives
Desiree Ives
Angel Ivy
Kallin Iwasaki
Michael Iyaomolere
Ashley Izzard
Michael Jablonski
Caroline Jablonski
Justine Jackman
Anna Jackowski
Frank Jackson
Diana Jackson
Sonya Jackson
DeWight Jackson
Craig Jackson
Benjamin Jackson
Joshua Jackson
Jerolin Jackson
Paige Jackson
Robin Jackson
John Jackson
Rebecca Jackson
Guy Jackson
Christopher Jackson
Laura Jackson
Brielle Jackson
Phoebe Jackson
Sara Jackson
Daniel Jackson
Stacey Jackson
Jacqueline Jackson
Kinda Jackson
David Jackson
Andrea Jackson-Spain
Brandi Jacob Waechter
Erin Jacobs
Dynasty Jacobs
Michaela Jacobs
Jeana Jacobson
Mathieu Jacques
Lynnett Jaeger
Justin Jaggers
Sheriff Jallow
Alam Jamal
Katrina James
Priscilla James
Kyle James
Brooke James
Ian James
Lauren James
Melissa James
Ashley James
Sarah Jameson
Morgan Jamieson
Chloie Janaro
Christopher Janc
Chad Janke
Guido Janssen
Thomas Jaques
Morgan Jaquith
Angela Jaquith
Marlin Jaramillo
Felicia Jarman
Patrick Jarrell
Andrew Jarrett
Jared Jarvis
Michael Jarvis
Valeriya Jasim
Jose Jasmin
Jennifer Javornik
Ryan Jaworski
Daniel Jaworski
Ashley Jaynes
Tiffany Jayroe
Yasmin Jefferson
Tonya Jefferson
Zizanie Jefferson
Victoria Jeffery
LaShawn Jefferys
Noah Jeleniewski
Heather Jenista
Aziza Jenkins
Edward Jenkins
Alicia Jenkins
Rachel Jenkins
Maelynn Jenner
Ronesha Jennings
Courtney Jennings
Jordan Jenquin
Chelsie Jensen
Michael Jensen
Maxwell Jenson
Jade Jessop
Jalisa Jett
Savanah Jette
Alexandra Jetter
Diana Jimenez
Ana Jimenez
Joshua Jimenez
Jamaci Jimenez-Goyins
Melissa Jinks
Jeffrey Johannsen
Aliess John
Evan Johns
Sabrina Johns
Alexis Johns
Jonathan Johnson
Sarah Johnson
Ashlee Johnson
Krystalanna Johnson
Crystal Johnson
Victoria Johnson
Quasia Johnson
Lourbeth Johnson
Caleb Johnson
Levi Johnson
Tamara Johnson
Seth Johnson
Mary Johnson
Carey Johnson
Sydny Johnson
Dinesha Johnson
Amanda Johnson
Serenity Johnson
Isaiah Johnson
Alethea Johnson
Cody Johnson
Celess Johnson
Samantha Johnson
Michael Johnson
Tammy Johnson
Eliza Johnson
Rebecca Johnson
Paul Johnson
Rusty Johnson
Samuel Johnson
James Johnson
Shayla Johnson
Kyle Johnson
Jacqueline Johnson
Lacy Johnson
Brettany Johnson
Michael Johnson
Joanna Johnson
Cynthia Johnson
Mallora Johnson
Peyton Johnson
Kassidee Johnson
Sara Johnson
Patricia Johnson
Gloria Johnson
Rachele Johnson
Brett Johnson
Deborah Johnson
Robert Johnson
Devayn Johnston
Shanta Johnston
Lauren Johnston
Daniel Johnston
Samuel Johnston
Craig Johnston
Jeremy Johnston
Elisabeth Johnston
Gwendolyn Jolley
Dawn Jolly
Amber Jones
Teneka Jones
Ashley Jones
Domonique Jones
Christine Jones
Alexis Jones
Erica Jones
Linda Jones
Maureen Jones
Cathryn Jones
Jessica Jones
Kari Jones
Andre Jones
Kyle Jones
Shane Jones
Mathew Jones
Artia Jones
Amanda Jones
Justin Jones
Karrie Jones
Jamie Jones
Steven Jones
Danielle Jones
Phillip Jones
Ryan Jones
Kimberly Jones
Erica Jones
Brandi Jones
William Jones
Burton Jones
Austin Jones
Dayshawn Jones
Paul Jones
Ashley Jones
Shaunaya Jones-Drake
Imari Joplin
Cameron Jordan
Precious Jordan
Lisa Jordan
Holly Jordan
Michael Jordan
Matthew Jordan
Lexie Jordan
Bobbie Jordan-Veal
Rachel Jorgensen
Tyler Jorgensen
Vanessa Joseph
Lori Joseph
Scarla Joseph
Tracey Joseph-Austin
Sandra Josephs
Holly Josephson
Jamie Josephson
Royce Josey
Shannon Joyce
Kerri Joyce
Sheridan Joyce
Erica Joyce
Jessica Joyner
Matthew Judd
Michael Judd
Braxton Judkins
Logan Judkins
Lois Judkins
Floor Jue
Adrian Julea
Justin Julian
Lindsey Julian
Kayla Juliano
Jordan Julio
Nazario Junco
Danielle Jung
Elisa Jungbauer
Shealyn Junge
Michael Jurkowski
Katijo Jurney
Taylor Justice
Brian Jutras
Benjamin Kachel
Nicholas Kachmar
Candice Kaighn
Jules Kaiser
Adria Kalla
Desiree Kaltz
Gabriella Kamacho
Danielle Kamb
Raymond Kaminski
Elyssa Kamis
Mei Shan Kammer
Wesley Kane
Mikaela Kane
Katelin Kaneen
Kelly Kanoff
Jeremy Kansas
Arthur Kapera
Zakary Kaplan
Mitchell Kaplunov
Elizabeth Kapustin
Elvir Karic
Sara Karim
Danielle Karling
Helen Karp
Stacy Karron
Line Karstoft
Eric Kascavitch
Bridget Kashow
Lisa Kasmarek
Samantha Kasper
Russell Kassem
Tiffany Kasten
Joshua Kates
John Katzenberger
Zachary Kauffman
Laura Kaukonen-Garza
Jennifer Kaupp
Minna Kay
Lucas Kay
Karl Kay
David Kazarian
Sheridan Kearns
Andrew Keating
Jessica Keck
Kelsea Keeble
Emily Keebler
Makayla Keefe
Kendall Keegan
William Keegan
Amanda Keeler
Heather Keeline
Matthew Keen
Stephanie Keen
Zackary Keene
Sherry Keeping
Lawrence Keeter
Mary Keeton
Joshua Kegode
Abosede Kehinde
Garrett Keith
Rhonda Keith
Jessica Kellar
Caralyn Keller
Briana Keller
Katherine Keller
Clara Kellermann-Bryant
Matthew Kelley
Elena Kelley
Jason Kelley
Anthony Kelley
Karla Kelley
Michael Kelley
Rachel Kelley
Anna Kelley
Sara Kellogg
Ryan Kelly
Hannah Kelly
Shaye Kelly
Tracy Kelly
James Kelly
Ryan Kelly
Angela Kelly
Page Kelly Piccolo
Devon Kelsey
MacKenzie Kemp
Courtney Kemp
Aaron Kemper
Jayson Kemper
Emily Kendall
Jacob Kendall
Megan Kendig
Brett Kennedy
Samantha Kennedy
Delaney Kennedy
Amber Kennedy
Marlene Kennedy
Daniel Kennedy
Troy Kennedy
Shannon Kennedy-Rios
Bridget Kennerson
Bailee Kenny
Garrett Kenny
Tricia Kent
Sawyer Kent
Charles Kenyon
Kyle Keogh
Tony Keohavong
Brittney Keophoxay
Joseph Kerbs
Dominique Kerkhove
Casey Kern
Jeannine Kerns
Alice Kerr
Candice Kershaw
Christian Kesler
Elena Kessel
Zachary Kessler
Rita Kester
Frankie Kestle
Brian Kestner
Abigail Ketola
Hosea Ketola
Richard Kettering
Cody Keyes
Leah Keyes
Nickalus Keyros
Christine Khabbaz
Mohamad Khalil
Erika Khamis
Haider Khan
Chelsea Khan
Abhinash Khanal
Karima Khawaja
Johnny Khoury
George Kiadii
Craig Kickery
Leigh Kicklighter
Sara Kidd
Venus Kiddy
Kenneth Kiefer
Michael Kielek
Wesley Kile
Tiffany Kileleman
Camille Killip
Nathan Kilpatrick
Haydn Kilty
Hak Kim
Min Gyun Kim
Hannah Kim
Kevin Kimball
Lindsay Kimball-McInturff
Kari Kimzey
Christopher Kincaid
Patricia Kincaid
Katelyn Kincaid
Misty Kinczkowski
Stefanie Kindell
Ashley Kinder
Natalie Kinder
Madison Kinealy
Clarissa King
Vanessa King
Catherine King
Charlotte King
Nattalie King
Nicholas King
Daniel King
Kathlyn King
Alexa King
Rachel King
Jennifer King
Alexis King
Carrisa King
Michael King
Madison Kingsbury
Ashleigh Kingsley
Robert Kingsley
Katlyn Kinney
Christian Kinney
Ashlyn Kinsinger
Ronessa Kirby
Emily Kirchner
Cameron Kirk
Erica Kirkland
Noah Kirkman
Charles Kirkpatrick
Tonya Kirkpatrick
Anneritah Kirya
Sarah Kish
Tara Kisner
Rebecca Kistler
Vernon Kittrell
Ashley Kivlehen
Alexandra Klein
Brittny Klein
Ryan Kleinman
Shanel Kleinschmidt
Lauren Klim
Jenna Kline
Amanda Kling
Nathalia Klipp-Elias
Sarah Klitzke
Colleen Klosa
Jeremy Klotzbach
Samantha Kluck
Randy Klutts
Douglas Knapp
Kaitlen Knaub
Jeremy Kneemiller
Phillip Knezevich
Robin Knight
Sean Knight
April Knight
Anastasia Knight
Christopher Knight
Anndrea Knight
Skylar Knight
Cassie Knight
Calvin Knight
Lauren Knill
Maegun Knippers
Kristina Kniskern
Jarred Knorr
Kyle Knott
Arkeva Knowles
Brenton Knox
Ainsley Knox
Melissa Knox
Dennis Knudsen
Alyssa Knudsen
Cortney Knudson
Alexandria Knutson
Adriana Koble
Nolan Koch
Stacey Koch
Crystal Kochelek
Robert Kochis
Alex Kochubey
Ericka Koehler
Stanley Koeppl
Benjamin Kohler
Ariana Koivisto
Sarah Komiega
Michael Kominske
Ruting Kong
Kurt Konodi
Tina Konopko
Kyo Jin Koo
Brittany Koontz
Megan Koors
Joseph Kopec
Jason Kopp
Jennifer Koppe
Stephany Kopyscinski
Konrad Koranteng
Michelle Korbani
John Kordis
Emily Kornegay
Derek Korte
Shelby Kos
Jasper Kosa
Cody Kosar
Martin Kosar
Jeffrey Kosik
Emma Koski
Lillian Kosome
James Kossakowski
Brittney Kostrzebski
Joshua Kotmel
Brandy Kourtney
Whitney Koutny
Nijaz Kovacevic
Daniel Kovacs
Amanda Kovalchick
Allison Kovrig
Safiriyu Koya
Mikeala Kozlowski
Kali Kraemer
Jeromy Kraft
Katie Krambeck
Courtney Kramer
Victoria Kramer
Chelsea Krasnecky
Alisa Krasnianska
Lura Krause
Elizabeth Krause
Robert Krauser
Halie Kraushaar
Lisa Krebs
Caitlin Kreinik
Jay Kreisher
Christopher Krepps
Jeffrey Kresch
Eugene Kretschmer
Suzanne Krieck
Etta Krinsky
Brianna Krise
Vidyalani Krishnasamy Reddiyar
Kyla Krizan
Kevin Kroesen
Kristine Kryzymalski
Dorota Krzyszton
Andrew Kubasti
Lori Kube
Angelica Kubiak
Mitchell Kuc
Erin Kuester
Ezekiel Kuhlman
Karen Kuhn
Christopher Kuhn
Andrew Kuhn
Elizabeth Kulesza
Katie Kuntzelman
James Kunyera
Makbule Kuqi
Adam Kurman
Matthew Kuroda
Stephanie Kurtz
Wendel Kurz
Stefan Kusznier
Danielle Kwapien
Amy Kwiek
Damien Kyle
Savanah Kyllonen
Michael La Rocca
Alexandria Labaro
Daniel Labounty
Geremy Laboy Prospere
Agnieszka Labuda
Macenzie Lacaillade
Bryce LaCambra
Chantal Lacasse
Corey Lacey
Malissa LaChance
Jillian Lachut
Matthew Lacobie
Tricia Lacombe
Alyssa Lacourse
Jacob Lafazio
Amanda Laflamme
Darryl Lafleur
Tracy LaFluer
Jacob Lafoille
Kiley LaFond
Gabriel LaForge
James Lafoy
David Lagerblade
Keanae Lagunero
Danielle Lahmani
Matthew Laird
Noah Lajoie
Kaitlynn Lakus
Courtney Lally
Sean Lam
Jesse Lam
Amanda Lamb
Chantelle Lamb
Dellas Lambert
Peter Lambert
Emilie Lambert
Devon Lambert
Kody Lambert
Alicia Lambert
Nathaniel Lambert
Scott Lambert
Dirk Lambert
Billy Lambeth
Savannah Lambeth
Joseph Lamonica
Alan Lamontagne
Jacob Lamothe
Hannah Lamoureux
Valerie Lampe
Ariana Lampes
Mark Landers
Sara Landers
Suzanne Landin
Jakob Landry
Kelliana Landry
Abigail Landry
Larry Landry
Stephanie Lane
Olivia Lane
Erika Lane
Darcy Lane
Dillard Lane
Erika Lane Bustillos
Joseph Laney
Charles Lang
Jamie Langa
Karen Lange
Steven Langenfeld
Lisa Langevin
Joshua Langevin
Marissa Langlois
Kayla Langworthy
Taylor Lantagne
Annika Lantz
Daniel Lanzarone
Tryston Lanzarotto
Hawk Lao
David Lapadat
Amanda LaPee
Rebecca LaPierre
Heather LaPierre
Risa Laplante
Dillon Laplante
Dianna Lapp
Yadixa Lara-Mendez
Vanessa Laren
Taylor Largent
Kelsey Larkin
Michael Larkins
Michael LaRosa
Aaron Larrabee
Cheyenne Larsen
Erik Larsen
Jason Larson
Siri Larson
Nicole Larson
Amber Lasater
Michael Lasater
Buju Lascaze
Ann Laskowski
Keith Lasseigne
Eric Lassiter
Nicholas Latino
Stephanie Latko
Steven Laubacker
Julianne Laubner
Madison Laughlin
Michelle Laura-Wood
Mark Laureano
Faith Laurenza
Camryn Lauri
Sarah Laurita
Derek Lavalley
Brittnay LaVassaur
Ryan Laverdiere
Renee Lavine
Robert Lavoie
Nicole Lavoie
Jessica Law
Sydney Law
Krystal Lawler
Colin Lawless
Shirley Lawrence
Corrine Lawrence
Brittany Lawrence
Ravenlynne Lawrence
Dylan Lawrence
Eric Lawson
Anna Lawton
Thomas Lawton
Maria Laya
Louis Laycock
Melissa Laycock
Ryan Layman
Brooke Layman
Michelle Layne
Stephanie Layton
Wilson Layton
Derek Layton
Aaron Le
Tyler Le Blanc
Mike Le Sage
Isaac Leab
Justin Leach
Breanna Leadbeater
Kristina Leahy
Christian Leal
Katrina Leali
Bonnie Leathers
Nathan Leavitt
Mckenzie Leavitt
Keryn Leblanc
Daniel LeBlanc
Emilie LeBlanc
Jeremy LeBlanc
Shane Leboon
Carrah Leboon
Mayerlin Lebron
Jason Lebrun
Loren Ledbetter
Kayla Ledbury
Maritza Ledesma
Justin Ledo
Alicia Ledoux
Michael Leduc
Tavara Lee
Jacob Lee
Junwing Lee
Asia Lee
Christopher Lee
Aaron Lee
Joel Lee
Jacob Lee
Rachel Lee
Kristina Lee
Elizabeth Lee
Kimberly Lee
Julianna Lee
Matthew Lee
Courtney Leese
Felicia Lee-Zickefoose
Ryan LeFebvre
Abigail Lefferts
Lawrence Lefranc
Samantha Legan
Hailey Legasse
Angela Leger
Stacie Leger
Marissa Leger
Justin Legere
Samantha Legere
Gary Lego
Kirsten Lehman
Sage Lehmann
Samantha Lehr
Michelle Lehrman
Trisha Leichty
Madison Leija
Antony Leipf
William Leischner
Mark Leitheiser
Nathaniel Lemana
Hunter Lemay
Dana LeMay
Elizabeth Lemieux
Dale Lemieux
Lacy Lemke
Deisi Lemus
Joel Lenda
Jessica Lengfellner
Janice Lentini
Michaela Lentz
Nicole Lenzi
Madeline Leo
Daniel Leon
Javier Leon
Lyon Leonard
Hannah Leonard
Sara Leonhardt
Toby Leos
Jordan Lermond
Rodney Lerue
Nancy Lesesne
Darrell Lesikar
Jeremy Leslie
Nicole Leslie
Ashley Lesnik
Alexis Lessard
Kayla Lessard
Kayla Lessard
Sarah Lester
Jordan Lester
Jannelle Lestrade
Kristin Leszunov
Michaela Letendre
Nicole Letourneau
Danielle Leuck
Bethany Levasseur
Joshua Levasseur
Alynna Leveille
Danielle Levesque
William Levesque
Michael Levesque
Madison Levesque
Jennifer Levesque
Rachel Levine
Noah Lewandowski
Kacie Lewin
Julia Lewis
Cristal Lewis
Christopher Lewis
Christopher Lewis
Chad Lewis
Darson Lewis
Benjamin Lewis
Michele Lewis-Bellamy
Jelani Lewsadder
Richard Ley
Teresa Ley
Jose Leyva
Lucero Leyva Mendez
Therese Lezala
Kristin L'Heureux
Kaiyen Liang
Sarah Liard
Dustin Libby
Jennifer Libby
Jessica Licea
Mario Licup
Jordan Licurse
Hannah Lieb
Jessica Liebl
Andrew Lien
Jonathan Lieu
Kennedy Lillestol
Stephanie Lilly
Ideli Lima
Lily Lima
Andrew Lin
Robert Lindelof
Jeremy Lindh
Lauren Lindhurst
Alicen Lindow
Kely Lindros
Madailein Lindsay
Jaylin Lindsey
David Lindsey
Jessica Lindsey
David Lindwall
Michael Linea
Weston Lingenfelder
Danay Lingham
Thomas Lingle
Patrick Lingle
Michael Linsenbigler
Beckyjo Lintgen
Adriana Linz
Richard Lipinski
Shalisa Lippe
Maxwell Lippy
Raheem Lipscomb
Dustee Lipumano
Luisanyi Liranzo
Sydney Lirette
Amelia Lisowski
Alexander Littizzio
Austin Little
Charles Littleton
Nina Livancic
Zachary Livengood
Consolacion Lizama
Carolina Llanos Cramer
Gina Llanos Cramer
Melissa Llewellyn
Betty Lloyd
Brett Lloyd
Devlen Lluberes
Janelle Locante
Sochanviphea Loch
Melissa Locher
Beau Locke
Alex Lockerby
Travis Lockwood
Natasha Lockwood
Chonda Loder
Zachary Loebs
Lindsey Loehr
Monica Lofgren
Jeannita Lofton
Jacob Logan
Laken Logan
Kristy Loggins
Joshua Logsdon
Hattie Logue
Christopher Logue
Justin Lohr
Rebecca Lohse
Sarabeth Loiselle
April Lollar
Eric Loman
Amy Lomax
Holly Lombardi
Nicole Lombardi
Marissa Lombardo
Ian Loney
Christine Long
Mark Long
Rebecca Long
Austin Long
Stephanie Long
Kelsey Long
Mark Long
Jennifer Long
David Longino
Brittany Longnecker
Faye Longo
Jacqueline Longo
Nicholas Longo
Frank Longoria
Samantha Longval
Nathan Longwell
Jordan Longworth
Taylor Lonie
Steven Look
Danielle Lopazanski
Sammy Lopez
Liliana Lopez
Daniel Lopez
Michelle Lopez
Alba Lopez
Arleth Lopez
Jose Lopez
Areona Lopez
Miguel Lopez
Jessica Lopez
Sugey Lopez
Laura Lopez
Andrea Lopez
Rafael Lopez
Joan Lopez
Jasmine Lopez
Francine Lopez-Ekong
Carolina Lopez-Martinez
Kabao Lor
Norma Lora
Andrew Loraditch
Jennifer Loran
Ryan Lord
Katie Lord
Gregory Loreaux
Araceli Loredo
Alexis Lorent
Stephanie Lorenzo
Paige Loria
Ethan Loring
Samantha Loris
Robee Lornson
Rocsanna Lotfian
Katlyn Lott
Dale Lott
Brittney Loudin
Devon Loughlin
Derrick Loughlin
Elizabeth Louis
Felipe Lourido
Zachary Lovaas
Joshua Love
Kenneth Love
William Loveall
Laurie-Anne Loveday
Amanda Loveless
Frank Loverde
Forrest Lovette
Ryan Lowe
Jessica Lowe
Nicole Lowe
Aaron Lowe
Christopher Lowe
Jason Lowe
Julia Loya
Joshua Lubell
Chris Lucarelli
Nicholas Lucas
Charity Lucas
Tamara Lucas
Christina Lucas
Jeanette Lucas
Sarah Lucas
Megan Lucas
Amber Lucero
Angela Lucero
Brian Lucier
Belissa Lucius
Nicole Luckie
Ryan Luckowski
Mitchell Lucky
Darby Ludvickson-Mumford
Michael Ludwig
Sonya Luedeman
Debra Luf
Brandon Luff
Heather Lugar
Halana Marie Lujan
Dennis Lukacsko
Samantha Lukitsch
Kyle Lukoskie
Skyler Lumbra
Victoria Lumia
Alejandra Luna
Eric Lunde
Travis Lundquist
Michael Lundy
Daniel Lupo
Sophie Luppold
Christopher Lusk
Priscilla Lussier
Carrie Lussier
Christy Lustig
Hanna Lutz
Miranda Lutz
Jeremy Lyas
Christyannatasja Lykes
Olivia Lyman
Rebecca Lynch
Shauna Lynch
James Lynch
Jacquelyn Lynde
Aniah Lyon
Fiona Lyon
Julie Lyon
Dayna Lyons
Keo Lyons
Jane Lyras
Charles Lyster
Samantha Lytle
Brandon Maag
Andrew Mabe
Christopher Macaluso
Briana Macbeth
Rebecca Maccarone
Sabrina MacDonald
Katherine MacDonald
Jarrod MacDonald
Jessica Mace
Philip Machado
Jessica Machan
Alisha Machinsky
Christina MacHt
Sarah Maciag
Rachel Macias
Robert Macias
Morgan Macias
Kristy Maciejewski
Camille MacIsaac
Daniel MacIver
Joanna Mack
Shaquana Mack
Hayley Mack
Jillian MacKay
Joshua Mackey
Ryan Mackie
Aaron MacKiewicz
Victoria MacKin
Serena MacMaster
Robyn MacNab
Melissa MacNeil
Gregory Macphelemy
Katheryn MacPherson
Trevor Madden
Tristan Madden
John Madding
Michael Maddox
Latricia Maddox
Sheina Madera
William Madera
Cierra Madison
Jill Madore
Nicholas Madrid
Garrett Madson
Laura Maedche
Robert Maes
Stacy Maffit
Marie Magana
Jennifer Magana
Ananda Magar
Noelle Magee
Abigail Magner
Melissa Magnusson
Emily Magon
Laudecir Magri
Gina Magro
Patrick Maguire
Andrea Maguire
Lydia Mahabir
Mary Mahan
Chelsea Mahan
Sean Mahan
Erin Mahan
Malika Mahanna
Khalifa Mahdi
MacKenzie Maher
Aya Mahgoub
Laura Mahlum
Jamie Mahnken
Christopher Mahon
Nicole Mahoney
Kayleigh Maier
Hannah Mailhot
Andrea Maines
Katelyn Majewski
Kyle Major
Emily Major
Maria Makanjuola
Chrystal Malabuyo
Tina Malaer
Arianna Malatesta
Aurora Malatich
Anthony Malcom
Danielle Malczewski
Carin Maldonado
Arnoldo Maldonado
Ramona Maldonado
Megan Maldonado
Augusto Maldonado
Jason Maleszewski
Kathryn Mallette
Audrey Malone
Charles Malone
Tanna Malone
Aubrey Malone
Kassondra Maloney
Tara Maloy
John Malsky
Matthew Maltba
Ksenia Maltseva
Brandon Mamer
Ashley Manansala
Jessica Manchester
Danforth Manchester
Megan Mancillas
Nicholas Mancuso
William Maness
Grant Mangan
Howard Mangaroo
Heather Mangas
Jarrod Manglona
Timothy Manke
Hagop Mankikian
Kody Manley
Amanda Manning
Carolyn Manning
Joshua Manning
Justin Manning
Carly Manning
Brittany Manning
Steven Manning
Jodi Manseau
Kristina Manuel
Michael Manville
Angela Manzone
Morgan Mar
Lori Marasco
Michael Marcaccio
Bridget Marcantel
Lindsey March
Karley Marchese
Kathryn Marchette
Jeanette Marco
John Marendes
Stacie Maria
Ryan Mariano
Vernetta Mariello
Brittany Marikos
Corey Maring
Anastasia Marino
Tracy Marji
Taylor Markham
Erica Markson
Erick Markuson
Emma Marl
Haleigh Marleau
Katie Marlin
McKayla Marquardt
Rachel Marquez
Maelisa Marquez
Kristy Marquez
Mercinda Marrero
Nicholas Marriotti
Stuardo Marroquin
Matthew Marsala
Coltin Marsh
Jessica Marsh
Kirsten Marsh
Aaron Marsh
Ashley Marshall
Christina Marshall
Darien Marshall
Dakota Marshall
Tera Marshall
Kayla Marston
Peter Martello
Isaiah Martin
Tamara Martin
Christian Martin
Vanessa Martin
Margot Martin
Logan Martin
Sherry Martin
Tammie Martin
Arielle Martin
Kitty Martin
Amanda Martin
Carolyn Martin
Ethan Martin
Joanne Martin
John Martin
Brittany Martin
Nefertiti Martin
Bailey Martin
Jamya Martin
Ashley Martin
Stacy Martin
Joseph Martindale
Camila Martinez
Kasamira Martinez
Maria Martinez
Breea Martinez
Daniel Martinez
Christopher Martinez
Jennifer Martinez
Stephanie Martinez
Vanessa Martinez
Jordan Martinez
Breana Martinez
Stephanie Martinez
Shaylee Martinez
Franchesca Martinez
Amy Martinez Denis
Luis Martinez Ramos
Maria Martinez Urbina
Keishla Martinez-Soto
Brieana Martino
Zuzana Martins
Rachel Martschinske
Lindsey Marty
Claire Marx
Alexandra Maryanopolis
Alexandre Mascrier
Jamie Mashiah
Elisabeth Mason
Rene Mason
Siona Mason
Catherine Mason
Michael Mason
Nicholas Mason
Kelsey Massarini-Mau
Sandra Massung
Stephanie Masters
Haley Mastovich
Elisa Mastrocolla
Lisa Mastromatteo
Jessica Mastronie
Rebecca Mata
Lorenzo Mateo
Naomi Mathena
Amy Matheson
Jitin Mathew
Jace Mathiason
Victoria Mathieu
Jairzinho Mathieu
Lance Mathis
Shalieah Mathis
Lydia Mathson
Carmen Matias
Thomas Matis
Jerica Matney
Christopher Matney
Lizmaritte Matos
Becca Matos
Melissa Matson
Jordan Matsumoto
Terence Mattera
Nathaniel Mattern
Hannah Matteson
David Matteson
Danielle Matteucci
Kyla Jo Matthews
Tyler Matthews
Breanna Matthews
Cole Matthies
Jaelle Matthieu
Katherine Mattinson
Hannah Mattogno
Ashley Mattos
Hailey Mattson
Tamara Mauer
John Mauldin
Regina Maunakea
Paul Maurer
Rosina Mauro
James Mavrogeorge
Brian Mawhinney
Jill Maxcy
William Maxfeldt
David Maxim
Jamie Maxon
Cassandra Maxwell
Hannah May
Sabrina May
Denielle May
Trent May
David May
Terrence May
Jacqueline Maya
Natasha Mayani
Samantha Mayer
Ciera Mayer
Aaron Mayes
Elizabeth Mayfield
Sadie Mayhew
Joan Maynard
Kitty Maynard Grathler
Isabella Mayo
Ashley Mayo
Ashley Mayor
Jessica Mays
Ebonee Mays
Ndidiamaka Mbagwu
Adelaide Mbofana
Lillian Mbogo
Evelyn Mburu
Michelle McAdams
Ethan McAllister
Emily McArdle
Cory McArdle
Kiera McArthur
Megan McBean
John McBride
Michael McBride
Shawn McCabe
Madeleine McCallum
Michelle McCally
Christina McCann
Emily Mccann
Lynn McCargar
Dylan McCart
Timothy McCarter
Krisy McCarthy
Kaitlin McCarthy
Jessica McCarthy
Matthew McCarthy
Alyssa McCarthy
Kaitlyn McCarthy
Kelly McCarthy
Ruth McCarthy
Robert McCartin
Jacqueline McCarty
Nancy Mcchargue
Kristen McClain
Richard McClanahan
Adam McClellan
Emily McClellan
Heather McCloskey
Lani McClurg
Jennifer McCollum
Shakira McCollum
Lisa McConnell
Carly McConnell
Megan McConnell
Brittany McCorkle
Meghan McCormack
Rachael McCormick
John McCormick
Bryan McCormick
Steven McCorry
Delanta McCoy
Chance McCoy
Candice Mccoy
Larry McCoy
Jack McCoy
Kimberly McCreery
Jamie McCrillis
Carolyn McCrystal
Brian McCue
Ashley McCullough
Rachel McCully
Jennifer McCumiskey
Hayes McDade
Bradley McDade
Kristen McDaniel
Elizabeth McDarby
Jessica Mcdermit
Aaron McDonald
Jeremy McDonald
James McDonald
Samantha McDonnell
Heather McDonough
Brendan McDonough
Lexie McDonough
Cameron McDowell
Corey McDuffie
Kaitlyn McEachern
Kyle McEathron
Justin McElhannon
Krista McElroy
Andrea McEvoy
Ashley McEwan
Christopher McFadden
Kerrier McFadden
Heather McFall
Sean McFarland
Emily McFarland
Ashley McFarland
Madison McFarland
Evan McGee
Roger McGee
Jackelynn McGhee
Dacie McGill
Corinne McGinn
James McGinnity
Tristam Mcginty
Shawn McGivern
Holly McGlasson
Mason McGonagle
Alyssa McGourty
Justin McGourty
Mikaela McGowan
Scott McGowan
Cameron McGrady
Nichole McGrail
Mark McGrath
Erica McGraw
Seth McGregor
Josephine McGriff
Robert McGuine
Sean McGuire
Meghan McGuire
Michael McHale
Kellie McHugh
Mackenzie McHugh
Ashley McHugh
Liam McInnis
Cameron McIntosh
Sarah McIntyre
Kristina McKay
Michael McKee
Hunter McKee
Lindsey McKeen
Will McKellar
Kathleen McKelvey
Erin McKenna
Trent Mckenna
Chase McKenna
Ronald McKenzie
Alexandria Mckenzie
Devin McKeone
Amanda McKey
Kevin McKiernan
Lauren McKillip
Michael McKinley
Kaitlin McKinley
Patrick Mckinney
Jordyn McKinnon
Leena McKinzie
Naomi McKneely
Terria McKnight
Carolyn McKnight
Christopher McLaggan
Theresa McLain-Fisher
Kevin McLane
Kaitlyn McLaren
Pia-Aurora McLaughlin
Lisa McLaughlin
Henry Mclaughlin-Cross
Emily McLean
Tanish McLean
Nicole McLeish
Ashley McLeod
Haylee McMahon
Sarah McMahon
Danielle McManus
David McMillan
Molly McMillan
David McMinn
Erik McMullen
Dion McNair
Kerry McNally
Kerry McNally
Ryan McNally
Samantha McNamara
Deana McNeil
Kelsey Mcneil
Joshua McNew
Desirae McOmber
Jennifer McPeek
Gorgeous McPeters
Philip McPherson
Meagan Mcpherson
Ashley McPherson
William Mcquay
Cory McQuilkin
Sandra McQuillan-Dodd
Sarah McWhirter
David McWilliams
Irene Meader
Stephanie Meadows
Milady Meadows
Eric Meady
Jacqueline Meaney
Felicia Mease
Matthew Medeiros
Emily Medill
Jezebel Medina
Maudel Medina
Lorinda Medina
Amber Medina
Javier Medina-Ortiz
Caitlyn Medlin
Aaron Medlock
Rebecca Medlock
Alberto Medrano
William Medrano Gutshall
Kevin Meede
Tristan Meeker
Aleta Meeker
Kimberly Meeks
Anthony Meeks
Gavin Meenach
Tessa Megling
Zachary Mehl
Hena Mehra
Thomas Meier
Tracy Meisinger-Troutman
Sarah Mejeur
Roxann Mejia
Derek Melanson
Fallyn Mele
Oscar Melendez
Sonyia Melendez
Samantha Meletis
Noah Melker
Aaron Mellert
Jacob Mello
Andrew Melms
Giovanna Melson
Ashley Melton
Rhondda Melton
Dakota Melvin
Elena Mena
Michael Mendes
Salvador Mendez
Gonzalo Mendez
Diandra Mendez
Allina Mendez
Shane Mendiola
Caroline Mennella
Danny Mensah
Joshua Mercado
Angel Mercado
Sashalis Mercado
Halle Mercauto
Wendy Mercer
Briana Mercer-Ranson
Audra Mergl
Sara Merida Gonzalez
David Merillat
Alexander Merrill
Kate Merrill
Brenna Merrins
Kayla Merritt
Sarah Merritt
Nicholas Merritt
Johnathan Merry-Carreiro
William Mershon
Alexa Meserve
Jessica Meshell
Dzeneta Mesinovic
Michael Mesnikoff
Justin Messer
Jeffrey Messick
Emman Metiam
Travis Mettenbrink
Heidi Metts
Samantha Metzler
Alexus Metzler
Anna Mewbourn
Jessica Meyer
Jennifer Meyer
Cathi Meyer
Samantha Meyer
Mark Meyer
Alicia Meyer
Frank Meyer
Russell Meyer
Sherry Meyer Kelsey
Garrett Meyers
Shavon Meyers
Joel Meza
Jennifer Miceli
Ashleigh Michael
Kaley Michaels
Jennifer Michaud
Noah Michaud
Paul Michaud
Eric Michel
Justine Mickelson
Anna Micucci
Jennifer Middleton
Kimberlee Midtgard
Kayla Miguel
Tudor Mihailescu
Logan Miho
Meghan Mijares
Rebecca Mike
Andrew Mikkelson
Kristen Mikolajek
Sarah Miksek
Anthony Milano
Sandra Milano
Erica Milbourne
Carl Milbourne
Victoria Miles
Denise Miles
Joseph Miles
Christopher Miles
Mercedi Miley
Ashley Milfelt
Mirna Miljevic
Holly Mill
Laurie Milla
Jovannie Millan
Marissa Mille
Joseph Millechek
Ashley Miller
Sydney Miller
Sara Miller
Justin Miller
John Miller
Michaiah Miller
Joanna Miller
Daniel Miller
Jon Miller
Amanda Miller
Brian Miller
Jeffrey Miller
James Miller
Caleb Miller
Alisa Miller
Stephanie Miller
Jeremy Miller
Steven Miller
Nicholas Miller
Brittany Miller
Craig Miller
Jesse Miller
Amanda Miller
Kirsten Miller
Jamie Miller
Amber Miller
Stephanie Miller
Denise Miller
David Miller
McKenna Miller
James Milliren
Kristina Mills
Joshua Mills
Keely Mills
Brian Mills
Shana Mills
Laura Mills
Jonathan Mills
Shelly Millsap
Aunika Minch
Halley Mindler
Sarah Miner
Ashley Minkler
Miranda Minner
Tyler Minnich
Shelby Minor
Abigail Minott
Alexander Minsky
Morgan Minto
Christopher Minton
Raymond Miracle
Mario Miramontes
Tasha Mireles
Dominic Miritello
Arpine Mirzakhanyan
Sheila Misiaszek
Kate Misiorski
Nicola Misner
Lauren Mitchell
Kayla Mitchell
Abby Mitchell
Kera Mitchell
James Mitchell
Kaitlyn Mitchell
Dylon Mitchell
Dana Mitchell
Shaquantae Mitchell
Heather Mitchell
Katelyn Mitchell
Joshua Mittelsteadt
Thomas Mix
Carmella Mixon
Kimberly Mize
Emily Mleko
Ryan Moats
Chelsy Moats
Kourosh Moayedi
Amanda Mockbee
Emily Modaff
Ghazal Modarresi
Matthew Modderman
Lauren Modlik
Taylor Modory
Heather Moffitt
Jan Mohamed
Jannik Mohr
Lauren Mohundro
Melissa Molettieri
Katty Molina
Alexis Molina
Kevin Moll
Celeste Molle
Michelle Mollett
Marta Momot
Brianne Monahan
Abigail Monday
Marcus Mondi
David Mondragon
Elisha Mone
Adrienne Monestere
Breanna Monette
Nicole Monico
Kayleigh Monis
Clinton Monroe
Jordan Monroe
James Monroe
Jeffery Monson
Kya Montague
Emma Montalvo
Amy Monteiro
Julio Montemayor
Alfredo Montes
Andrea Montes-Mora
Brionna Montgomery
Donnie Montgomery
Nicklas Montgomery
Joshuah Montgomery
Nicholas Monticello
Christaphor Montigny
Jeff Montinard
Kaylee Montminy
Ricky Montoya
Carolina Montoya
Dayton Montoya
Liliana Montoya
Amanda Monzo
Kwesie Moodie
Adam Moody
Matthew Moody
Victoria Moody
Alyssa Moody
Stephanie Moody
Deborah Moomjian
Melissa Moon
Christina Mooney
Shawna Moore
Milan Moore
David Moore
Amber Moore
Krista Moore
Haden Moore
Sadia Moore
Shadae Moore
Cheryl Moore
Matthew Moore
Nora Moore
Sarah Moore
Michael Moore
Delaney Moore
Ashley Moore
Austin Moore
Marisa Moorhouse
Cameron Moquin
Elena Mora
Daisy Morales
Marc Morales
Joseph Morales
Daniel Morales
Noah Moran
Jennifer Moran
Riley Moran
Deonna Moran
Katherine Mora-Roman
Dakota Morehouse
Raymond Morehouse
Michael Morehouse
Brandy Moreno
Marco Moreno
Jonathan Moreno
Lakia Moret
Karina Moretz
Erin Morgan
Ashley Morgan
Jamie Morgan
Christopher Morgan
Brazille Morgan
Kyle Morgan
Danna Morgan
Matthew Morgan
Melissa Morgan
Sherry Morgan
Amber Moriarty
Matthew Morin
Daniel Morin
Michael Morin
Colby Morin
Amanda Morley
Trisha Morrah
David Morris
Elizabeth Morris
Kathleen Morris
Amanda Morris
Linzey Morris
Zachary Morris
Ebony Morris
Elizabeth Morris
Ashley Morris
Sarah Morris
Monika Morris
Britny Morris
Hope Morris
Alexandria Morrison
Andrew Morrison
James Morrissey
Brittney Morrow
Edmund Morrow
Dylan Morrow
Makayla Morse
Isabelle Morse
Makenzie Morse
Nicholas Morten
Teresa Mortensen
Katie Morton
Gamal Morton
Ingrid Morton
Cynda Morton
Sarah Morton
Sophia Mosca
Shane Moschillo
Johnelle Mosley
Cameron Mosley
Corey Mosley
Joanne Mosley-Dimick
Rose Mossman
Zachary Mostad
Cameron Motivala
Julie Mott
Heather Motter
Somally Moul
Elliot Moulton
Mary Mount
Shannon Mouser
Madison Mowdy
Jenna Mowers
Todd Mowery
Samantha Moxham
Brandon Moy
Jason Mruczek
Arthur Mucitelli
Joseph Mudd Marquardt
Alexis Mugica
Demi Mugler
Qiturah Muhammad
Lorna Muiruri
Asim Mukhtar
Monica Mulari-Torrez
McKenzie Mulder
Iesina Mulimalo O Tupouniua
Mark Mulkey
Char Mullaney
Thea Mullen
Christina Mullen
Michael Mullen
Cynthia Mullen
Demeka Mullen
Bethany Mullenix
Joseph Mullesch
Nicholas Mullett
Mary Mullins
Mark Mullins
Madison Mullins
Christine Mulvania
Crystal Mumbauer
Phillip Mumford
Madison Mumm
Hailey Mun
Jennifer Munck
Curtis Munday
Matthew Mundell
Desiree Mundt
Andres Muniz
Luke Munns
Alejandra Munoz
Mollie Munroe
Alexa Munsell
Daniel Munson
Steven Munson
Rebecca Munster
Michael Munzen
William Murak
Nicole Murdie
Jessie Murdock
Krista Murdock
Brandy Murdock
Brandon Murphy
Nikole Murphy
Brian Murphy
Shannon Murphy
Hailey Murphy
Elizabeth Murphy
Alanna Murphy
Emily Murphy
Kylie Murphy
Kasey Murphy
Harrison Murphy
Melisa Murrah-Hales
Shayla Murray
Nicholas Murray
Erin Murray
Emily Murray
Tricia Murray
Tracy Murray
Nathan Musgrave
Oskar Musialowski
Carla Isabelle Musignac Torres
Brendan Musselman
Leigh Mussmacher
Joseph Muthig
Rian Muzik
Kevin Mychajlowskyj
Tina Myers
Kevin Myers
Kelly Myers
Mayla Myers
Amber Myers
Lucas Myers
Kyle Myers
Danielle Myhand
Brandon Myrick
Katlin Myrto
Chaimae Naanai
Laila Nabhan
Jaimie Nadeau
Jaelyn Nadeau
Jamie Nadeau
Audra Nahrebecki
Pranay Naidu
Heather Nail
Samantha Nakamoto
Andrew Nalesnik
Nicholas Nalesnik
Carla Nalley
Chadera Namauu
Ian Nance
Kaitlyn Napier Turner
Owen Napolitano
Valentina Nardini
Sarah Narkis
Angela Naser
Alison Nash
Brittany Natale
Lindsey Naticchioni
Christina Natola
Brenden Nault
Candice Navarrette
Alyssa Navarro
Matthew Nawrot
Lauren Nay
Brianna Nazarenus
Jamie Nazzaro
Mary Neal
Shavia Neal
Amanda Neal
Hunter Neale
Julia Neale
William Neault
Stuart Neave
Alex Nechvatal
Brianna Neddo
Brianna Needham
Gabriella Needs
Madeline Neel
Tanya Neff
Amanda Neiheisel
Lorraine Neil
Stephanie Neil
Miranda Nein
Tatiyana Nelson
Ashley Nelson
Elizabeth Nelson
Elizabeth Nelson
Caitlin Nelson
Travis Nelson
Brittany Nelson
Tara Nelson
Kody Nelson
Alexis Nelson
Jaclyn Nelson
Griffin Nelson
Jayde Nelson-Sapp
Tiffany Nemes
Christine Nenkov
Sarah Nerad
James Nesthus
Judith Netherland
Quinterrio Nettles
Meghan Neumar
Alicia Nevitt
Tina Newberry
Dora Newberry
Rebecca Newbold
Alexander Newcomer
Sara Newell
Jason Newhouse
Benjamin Newman
Caleb Newman
Jessica Newman
Aubrey Newman
Crystal Newman
Amy Newman
Donetha Newsome
Alyssa Ng
Cuc Nguyen
Nhuong Nguyen
Quynh Nguyen
Yen Phuong Vy Nguyen
Hong Nhung Nguyen
Victor Nguyen
Tia Nguyen
Jennifer Nguyen
Tam Nguyen
Christopher Nguyen
PollyAne Nichols
Anndromedia Nichols
Chelsea Nichols
Liza Nichols
Maxwell Nichols
Shekahnah Nicholson
Rebecca Nickerson
Erika Nickerson
Nicole Nicolitz
Cora Nicoll
Natalie Nider
Tami Nielsen
Brendon Nielsen
Courtney Nielson
Danielle Niemiec
Felicia Nietering
Roger Nieukirk
Luis Nieves
Arily Nieves
Mary Nieves
Merlin Nikodemus
Taylor Nix
Zoe Nixon
Autumn Nixon
Richard Nixon
Sharon Nkashama
Alicia Nobbe
Torrey Nobis
Justin Nobles
Joselande Noel
John Noel
Kristina Nofsinger
Gabriella Nogues
Andrea Noia
Megan Nolan
Ryan Nolin
Alexander Nolle
Caitlin Nonemaker
Stephanie Noonan
Christian Nooney
Anna Nordlum
Trisha Nordvall
David Norman
Adam Norman
Kirby Norman
Eleni Norman
Jessica Norris
Marcy Norris
Eileen Norris
Christopher Norris
Kristie North
Samantha North
Jennifer Northrup
Douglas Norton
Silas Norton
Nichole Norton
Maryon Norton
Luke Norton
Taylor Norton
Sarah Nostrand
Audrey Notargiacomo
Michelle Nott
Jason Novak
Jordan Novander
Robert Novo-Suspiro
Matthew Novotny
Justin Nowak
Dallas Nowell
Joseph Noyes
Aurthur Nshom
Cassandra Nugen
Joseph Nunes
Joseph Nunez
Deanna Nunley
Greggory Nuovo
Ronald Nurse
Michelle Nuss
Joshua Nuzzo
Jacob Nuzzolo
Veronica Nyantakyi
Sadie Nys
Chad Oakes
Tiana Oakes
Chelsea Oakleaf
Lonell Obannon
Kyle Obolsky
Deanna Obos
Cassandra O'Boyle
Robin Obrien
Kasey O'Brien
Brittney O'Brien
Mayda O'Brien
Derrick Obroni Dei
Alexandra O'Bryan
Justin O'Bryant
Sarah Ocampo
Nicholaus Ocampo
Denisa Ocanovic
Anthony Ochoa
Melissa Ochoa
Leon Ochs
Cassie O'Clair
Brendan Oconnell
Daniel O'Connell
Rebekah O'Connell
Casey O'Connell
Finnian O'Connell
Matthew O'Connor
Ryan O'Connor
Ryan O'Connor
Shana O'Connor-Wolf
Kayla O'Dea
Colleen O'Dell
Thorr Odinson
Jennifer Odoj
Keziah Odom
Brandon Odoms
Justin Oeffner
Erica Oehlerich
Jana Oelofse
Sarah Oetker
George Offley
Lilly O'Flaherty
Jean Ogando
Andrew Ogburn
Richard Ogg
Michael Oglesby
Liam O'Grady
James O'Grady
Erin O'Hara
Ashton O'Hara
Samantha Ohlemacher
Adetomiwa Ojo
Mercy Okagbare
Deborah O'Kelly
Dustin Okon
Peter Okorn
Astrid Olan Rodriguez
Austin Olden
Dylan Oldenburg
Michael O'Leary
Caterina Olin
Hollie Olin
Matthew Olive
Chellsea Oliver
Keith Oliver
Robert Oliver
Erika Oliveras
Matthew Oliveri
Andrei Oliynik
Maria Olmo Torres
Robert Olmstead
Melissa Olmstead
Kate OLoughlin
Kevin Olsen
Gigi Olsen
Leslie Olsen
Kirsten Olson
Samantha Olson
Amy Olson
Andrea Olson
Yvonne Olson
Chandra Olson
Shawnna Olstad
Hannah Omary
Bryton Ondrejko
Eric O'Neal
Hiedi O'Neal
Brendan O'Neil
William O'Neil
Jennifer O'Neill
Michelle Ontiveros
Garret Onufer
Michele Orahood
Amy Orantes
Emily Orciuch
Bethany Orcutt
Joseph Orcutt-Caruso
Rylee O'Regan
Kevin O'Reilly
Liam O'Reilly
Zachary Oriel
Aaron Orillaza
Danny Orlando
Annabelle Orme
Andrea Orozco
Yesenia Orozco
Shayla Orpilla
Sonja Orquiola
Liam Orr
Goran Orr
Michael Ortega
Aurora Ortiz
Roberto Ortiz
Michael Ortiz
Jessica Ortiz
Michelle Ortiz
Hector Ortiz
Genesis Ortiz
Haylie Ortmann
Angela Ortner
Timothy Osborne
Heather Osborne
Winona Osborne
Tyana Osgood
Katherine O'Shaughnessy
Tia Oshel
Kelson Oshiro
Jamal Osman
Amber Osmanberg
Christopher Osmus
Carlos Osorio
Daniel Ostrin
Christopher Ostrowitz
Kelly O'Sullivan
Meghan O'Sullivan
Jennifer Otis
James Otis
Christopher Otten
April Otwell
Zachary Ouellette
Isaac Ouellette
Penny Ouellette
Qiao Ying Oui
Tariq Oulidi
Michael Ours
Chase Outman
Jennifer Ovalle
Linda Overman
Shane Owens
Patricia Owens
Britt Owens
Shelby Owings
Solomon Owusu
Nancy Oxton
Samantha Oyer
Shubham Oza
Russell Ozmon
Mia Pabon
Aaron Pabon
Karen Pace
Alisha Pace
Alexandra Pacheco
Nathalie Pacheco
Emily Padgett
Gerald Padgett
Amir Padilla
Sanet Anicia Padilla
Allyson Padilla
Samantha Padilla
Yara Padilla Perez
Amanda Padovano
Michael Paduano
Domenic Padula
Steve Paez
Valerie Paez
Christine Page
Jamie Page
Tiffany Page
Varsha Pagidi
Jared Pahutski
Ethan Paige
Ginny Paige
Franklin Painter
Rachel Painter
Makenzee Pair
Kristine Paiz
Heather Pajak
Jennifer Pajak
Stacy Palazini
Lisa Palazola
Steffen Palko
Robin Pallies
Nicholas Pallotta
Daniel Palma
Joni Palmer
Chelsea Palmer
Megan Palmer
Danielle Palmer
Kristina Palmiero
Brett Palser
Lindsay Palson
Angela Palumbo
Olivera Pandev
Samuel Paneto
Adrianna Pantoja
Arianna Papathanasiou
Jessica Pappalardo
Shannon Pappas
Ann Paquin
Nicholas Paratore
Denise Parece
Joshua Paree
Danielle Parham
Krizia Paricci
Kenneth Park
James Park
Spencer Park
Timothy Parker
Kiera Parker
Laine Parker
Lindsay Parker
Donnie Parker
Meredith Parker
Erin Parker
Diane Parker
Mikaela Parker
Jessica Parker
Tara Parker
Tatianna Parker
Laura Parker-Bowen
James Parks
Keaton Parks
Christopher Parks
Cameron Parr
Erin Parra
Kerry Parra
Christina Parrish
Amanda Parrish
Jessalyn Parsell
Michael Parson
Joshua Parsons
Jaeson Parsons
Eric Partain
Carolyn Particelli
Erika Partin
Gregory Parzych
Ana Pascual
Samantha Passamonte
Virginia Passero
Justin Pastor
Mikalene Patane
Pavan Patel
Rima Patel
Naresh Patel
Milan Patel
Chelsea Patel
Lakeeta Patman
Leila Patrice
Brandi Patrick
Jerret Patrick
Brandi Patrick
Aubrie Patrick
Kari Patrick
Paul Patrocky
Gregory Patry
Chase Patten
Samantha Patterson
Lisa Patterson
John Patterson
Jennifer Patterson
Mariah Patterson
Dale Patton
Brendan Patton
Kyla Paul
James Paul
Blake Paulie
Indhira Paulino
Megan Paullis
James Pavlik
Daniela Pawlowski
Patricia Pax
Matthew Paxton
Lorelei Payida
Sharron Payne
Jeffrey Payne
Emily Payne
Julia Payne
Jenn Payne
Pavel Pazourek
Daniel Pazyra
Brian Peacock
Jazmine Peak
Erin Pearson
Tiara Pearson
Lisa Pearson
Mallory Pearson
Dylan Pearson
Selina Pearson
Benjamin Pearson
Marissa Peart
Tammie Pease
Michelle Pease
Charity Peaster
Andrew Peat
Nathan Peavey
John Pechin
Griffin Peck
Trevor Peck
Taylor Peck
Melissa Pedersen
Karissa Pedroza
Nicole Peduzzi
Alexandra Peer
Rachel Peetz
Danielle Peevyhouse
Ryan Peguero
Peter Pegues
Kelsey Peirce
Dyllan Pekrul
Ryan Pellegrino
Arianna Pelletier
Janessa Pellman
Matthew Pellom
Jonathan Pellot
Diane Pemberton
Patric Pemberton
Frank Pena
Shannon Penate
Margaret Pence
Chelsea Pender
Jessica Pendergrass
Desislava Peneva
Madeline Penfold
Connie Penn
Craig Penn
Mariesa Pennine
Kayla Pennington
Charles Pentecost
Kdompy Peou
David Peralta
Keven Peralta
Maricruz Peralta
Justin Perault
Lindsey Perdue
April Pereira
Catia Pereira-Gentile
Alexander Perez
Jasmine Perez
Aileen Perez
Amie Perez
Angela Perez
Jessica Perez
Veronica Perez-Naranjo
Pasquale Perfetto
Jeanaye Perkey
Fetima Perkins
Naigea Perkins
Jeremy Perkins
Merissa Perkins
Connor Pero
Jennifer Perpignand
Isaac Perreault
Kyle Perron
Zachary Perry
Michael Perry
Joshua Perry
Rachel Perry
Haleigh Perry
Kenneth Perry
Catherine Perry
Brandon Perry
Tammy Perry
Hathaway Perry
Cole Perry
Alexandria Perry
Katelyn Perry
Richard Perry
Dennis Persaud
John Pestana
Dylan Peterkin
Katrina Peters
Jacob Peters
Brian Peters
Jesse Peters
Phillip Petersen
Jessica Petersen
Audrey Peterson
Scott Peterson
Kenneth Peterson
Andrea Peterson
Michael Peterson
Michael Petinko
Rena Petri
Catherine Petrie
Michael Petrillo
Mira Petrone
John Petrosino
George Petrosky
Vitaliy Petrov
Allison Petrullo
Vanessa Petters
Luke Petterson
Amanda Peverly
Lindsay Pfau
Jilyssa Pfeifer
Shay Pfirman
Garrick Pflug
Triet Pham
Thuymy Pham
Christina Phanthamany
Howard Phelan
Morgan Phelan
Katelyn Phelps
Dallas Phelps
Zachary Phelps
Amanda Philbin
Deborah Philbrick
Kaila Philbrook
Shelby Phillips
Maryanne Phillips
Cody Phillips
Willie Phillips
Briannon Phillips
Antonia Phillips
Kelsey Phillips
Derek Phillips
Vanessa Phillips
Michael Phillips
Sandra Phillips-Bailey
Amy Phipps
Adanne Phyall
Miranda Pica
Anaima Piccirillo
Fernando Piccozzi Pais
Tyler Pickard
David Pickens
Harlan Pickering
Cody Pickett
Camille Pickett
Grant Pickett
Ashley Pickett
Starr Picklesimer
Russell Pickron
Robert Pickup
Sarah Piedmont
Stephanie Piedra
Magdalena Piekos
Grace Pierce
Vincent Pierce
Zachary Pierce
Tracy Pierce
Danielle Pierce
Ryan Pierce
Sierra Pierce
Edison Pierre
Amber Pierre
James Pierson
Veronica Pierson
Stephen Pierson
Tristan Pietz
Dawn Pignataro
Katherine Pigsley
Alyssa Pike
Jason Pike
Brezzy Pilman
Nelson Piludu
Alexander Pimentel
Mireya Pineda-Cobos
Marlina Pineiro
Jordan Pinheiro
Monica Pinkaow
Victoria Pino
David Pinto
Zachary Piotrowicz
Christin Pippin
Carlos Pirela
Michael Pires
Armand Pirgu
Wade Pirie
Amanda Pisano
Anatoly Pisotskiy
Jordan Pitchford
Michael Pitroski
Olin Pitters
Mary Pittman
Carrie Pitts
Tia Pitts
Amanda Pitts
Michael Pitzer
Sarah Pitzler-Swenson
Vyacheslav Piver
Estrella Pizarro
Alyssa Pizzano
Lisa Pizzi
Tracy Pizzoferrato
Heather Place
Slavik Plamadyala
Paul Plasencia
Ryan Platt
Jorden Plenge
Francisco Pliego Ramirez
Ryan Ploof
Kaitelyn Ploude
Timothy Plowman
Julia Plummer
Molly Plummer
Rachel Plummer
Rhiannon Pochopin
Diana Poe
Jared Pohl
Rachel Poirier
Nathan Poirier
Amanda Poirier
Gita Pokhrel
Elly Polacek
Jennifer Polcyn
Nikki Politte
Charles Polkey
Jeremy Pollock
William Polson
Maureen Polson
Alejandra Ponce
Debra Pond
Ashley Ponder
Carla Ponder
Rebecca Ponichtera
Shane Ponikvar
Stephanie Pool
Fiona Poole
Christopher Poole
Kristina Poole
Alexander Pope
Jason Popejoy
Corey Popma
Wendy Popp
Lisa Porep
Adriana Porras
Cole Porras
Rafael Porras
Angela Portalla
Megan Porten
Sierra Porter
Christopher Porter
Rebecca Porter
Casey Porter
Jessica Porterfield
Cecilia Portilla
James Portwood
Andrew Portzer
Alesha Posey
Jed Posey
Amanda Posik
Taylor Posik
Sara Possehn
Danielle Post
Lakeisha Post
Marlayna Postema
Michael Potito
Karen Potnek
Sarah Pottenger
Jared Potter
Kayla Potter
Craig Potter
Noah Pottle
Joshua Potts
Julie Poulicakos
Marieanne Poulin
Devin Pouliot
Carrie Poust
Garrett Powell
Kevin Powell
Auria Powell
Christopher Powell
Delisha Powell
Christopher Powell
Donald Powell
Alaya Powell-Davis
Warren Powers
Ryan Powers
Mariah Powers
Kylee Powers
Mariya Poyedinok
Madelyn Prado
Priscilla Prado
April Pralat
Vishal Prasad
Michael Pratt
Phillip Pratt
Evelyn Pratt
Shanivia Pray
David Praznovsky
Lexington Preheim
Chana Preil
Raeanne Prescott
Steven Presley
Sarah Pressler
Ruth Prest
Madeleine Prevost
Jordan Pribanic
Claressa Price
Sh'keema Price
Bethany Price
Matthew Price
Bradley Price
Amanda Price
Samantha Price
Kerri Price
Jessica Price
Michael Price
Skylar Prichard
Kristen Priebe
Courtney Priester
Chrystal Primiano
Michelle Primofiore
Christopher Prince
Tyanna Prince
Wanda Prince
Darcee Prior
Cody Pritchett
Audra Privette
Nathaniel Procek
Heidi Prohaska
Taylor Proheartdth
Isabella Proia
Derek Pronovost
Angela Propst
Toby Prosser
Danielle Prosser
Rosemary Prosser
Salverio Proto
Dayle Provencher
Tristan Provost
Melissa Prows
Emmett Prozzo
Christina Prunier
Thomas Prunier
Ronald Przywara
Garrett Puckett
Sean Puckett
Jannell Puffenberger
Heather Pugh
Falon Pulice
Jennifer Pulido
Richard Pulisciano
Ashley Pullen
Christian Pulliam
Jessica Pullins
Mark Pulsinelli
Carolyn Pulver
Kayla Purcell
Jessica Purdy
Shubham Puri
Penny Purifoy
John Purma
Rose Purvee
Adam Purvis
Shanika Puryear
David Pyakurel
Anytra Pye
Scott Pyle
Morgan Pysher
Nisrine Qaddouri-Perez
Todd Quackenbush
Jason Quader
Zane Qualls
Curt Quam
Steven Quaranta
Elizabeth Quayle
Elisabeth Quayle
Justin Queen
Megan Queenan
Trevor Quenneville
Cynthia Quevedo
Dale Quick
Calen Quick
Michael Quilici
Lauren Quinn
Lisa Quinn
Normaris Quinones
Bess Quint
Brittany Quintana
Cristal Quintero
Naomi Quirk
Dominique Quiroz
Colleen Quist
Safia Qureshi-Lewis
Jessica Raad
Devin Raber
Kimberly Raboin
Patricia Rachel
Andrew Racicot
Dennis Rackliff
Jessica Radel
Joseph Raden
Michelle Radke
Rachel Radke
Michael Radkiewicz
Brian Rafferty
Tessie Rafferty
Ryan Rafferty
Edmond Raflores
Kyle Ragan
Samir Ragih
Tayla Ragin
Ryan Raglin
Kristen Ragozine
Antonio Raimato
Merlin Raju
Charlie Rakes
Aaron Raleigh
Allyssa Raleigh
Quinn Rallis
Hayden Ralph
Ana Ramdath
Michael Ramella
Falisha Ramirez
Alexander Ramirez
Amanda Ramirez
Miguel Ramirez
Brittany Ramirez
Carlos Ramirez
Mary Ramirez
Jonathan Ramirez
Jennyfer Ramirez-Jimenez
Brandy Ramm
Sadrac Ramos
Victor Ramos
Jessica Ramos
Shivanie Ramsanai
Dana Ramsay
Carlette Ramsay
Naustacia Ramsey
Leah Ramsey
Shanna Ramsey
Katharyn Rand
Brian Randall
Jared Randall
Scott Randall
Roger Randolph
Charise Randolph
Luke Rankin
Anthony Rapoza
Haley Raschke
Tedrick Rasheed
Melanie Rathbun
Sondra Rathe
Robert Ratliff
Mary Jo Raughley
Terrie Rauh
Arianna Ravenelle
Kelsey Ray
Anita Ray
Danielle Ray
Andrew Ray
Desirae Ray
Jessica Ray
Chandlyre Raygoza
Angus Raymond
Laura Raymond
Stephanie Raymond
Jennifer Read
Carly Reader
Darrell Reading
Steven Readling
Elizabeth Reagan
Siena Reaghard
Payton Ream
Amber Reay
Sergey Rebbe
Andrew Rebelo
Zachary Rebstock
Francesco Recchia
Samantha Recker
Elexia Record
Andrea Recto
Amanda Redfern
Lillian Redling
Clarissa Redman
Erika Redmon
Kalyn Rednour
Rebecca Redwine
Patrick Reed
Jordan Reed
Amy Reed
Matthew Reed
Madison Reed
Hayden Reed
Hunter Reed
James Reed
Susan Reed
Lawran Reed
Jonathan Reed
Mary Reese
Kathy Reeves
Janice Regulus
Pamela Rehal
Megan Rehard
Saif Ur Rehman
Alanna Reichart
Markus Reiche
Kenneth Reid
Joshua Reid
Roderick Reid
Richard Reid
Brett Reid
Phillip Reid
Michelle Reid
Makenzie Reiff
Adam Reifsnyder
Annika Reikersdorfer
Arianna Reiley
Madeline Reilly
Timothy Reinboth
Maddison Reinhardt
Zachary Reinhart
Hannah Reinsel
Savannah Reis
Carrie Reisenauer
Kate Reiser
Lindsey Reitano
Donna Reiter
Benjamin Reiter
Jennifer Remick
Skylar Renaud
Heather Renaud
Kristi Rendo
Nicholas Renedo
Caylee Renick
Veronica Renna
Imani Rentz
Gerardo Reoyo
Mckenna Reppe
Patricia Resendez Garcia
Michele Reshetnik
Rachel Restrepo
Morgan Revels
Timara Reves
Andrea Rex
Cindy Reyes
Marlon Reyes
Tyler Reynolds
John Reynolds
Courtney Reynolds
Nicholas Reynolds
Elizabeth Reynolds
Jamie Reynolds
Jason Rhame
Bailey Rhinehart
Nicholas Rhoades
Jenna Rhoads
Kelsey Rhodes
Gino Ricardo
Kimberly Rice
Joshua Rice
Christyann Rice
Robert Rice
Ebony Rice
Samantha Rice
Amanda Rich
Chloe Rich
Ben Richard
Jennifer Richard
Amy Richard
Allison Richards
Michael Richards
Nicholas Richards
Kayse Richards
Matthew Richards
Melissa Richards
Brandon Richards
Ehren Richardson
Anna Richardson
Shaun Richardson
Pamela Richardson
Matthew Richardson
Rebecca Richardson
Sheri Richelieu
Gina Richey
Quinn Richman
Brittany Richmond
Olivia Richmond
James Richmond
Savannah Richmond
Sarah Richter
Felicity Rickard
Kyle Rickels
Kayla Ricker
Julia Ricker
David Rickman
Victoria Ricks
Kimberly Rideout
Kenneth Rider
Delana Ridings
Megan Ridings
Labreaya Ridley
Lisa Riechers
Kayla Riedel
Amanda Riegel
Sonia Rieger
Christopher Riehle
Laura Riel
Kaitlyn Rielly
Andrea Rife
Ethan Rife
Stephanie Riggins
Jessica Rigsby
Andrea Rigsby
Derwin Riley
Crystal Riley
Morgan Riley
Cynthia Riley
Charvonne Riley
Jessica Riley
Irene Riley
Cassandra Riley
Tonya Rinaldi
Francis Rinehart
Christopher Riney
Alex Ring
Ariel Ringe
Corey Ringer
Tiffani Ringler
Marc Ringuette
Brandi Rink
Leah Riojas
Brittney Riordan
Veronica Rios
Kenny Rios
Natalie Rios
Sabrina Rios
Hailey Rios
Ruben Rios
Danielle Risacher
Richard Rishkel
Mikayla Risitano
Isabella Risoni
Elizabeth Ritacco
Andrew Rittenhouse
Nicholle Ritter
Valeria Rivas
Christopher Rivas
Jeffrey Rivera
Anali Rivera
Ivan Rivera
Justin Rivera
Jose Rivera
Richard Rivera
Omayra Rivera
Kristen Rivera
Timur Rivera
Brandon Rivera
Amara Rivera
Cristian Rivera
Luis Rivera
Jennifer Rivera
Catalina Riveros
Tiana Rivers
Sabrina Rivers
Toriana Rivet
Ines Rizvic
Paul Rizzi
Victoria Rizzitano
Phillip Roach
Geraldine Robarge
Zada Robbins
Samantha Robbins
Yehuda Roberg
Kaitlin Roberge
Jasmyne Roberson
Tyquan Roberts
Mary Roberts
Julie Roberts
Erin Roberts
Melanie Roberts
Tatiana Roberts
Tiffany Roberts
Mandrell Roberts
Susan Roberts
Randi Roberts
Audrey Roberts
Jennifer Roberts
Angel Robertson
Nicholas Robertson
Amber Robichaud
Daniel Robillard
ZoeLynn Robinette
Lindsay Robinson
Jacob Robinson
Christian Robinson
Sharon Robinson
Valerie Robinson
Chloe Robinson
Jonathan Robinson
Samantha Robinson
Brandi Robinson
Ashley Robinson
Alex Robinson
Janice Robinson
La'Toya Robinson
Amanda Robinson
Robert Robinson
Kearra Robinson
Doreen Robinson
Edward Robinson
Jamesia Robinson
Shelayah Robinson
Courtney Robison
Christine Robison
Tessa Robison
Hannah Robitaille
Suhey Robles
Nicole Rocchio
Allycia Rocco
Gabrielle Rocco
Erik Roccuzzo
Rachel Roche
Kellie Roche
Malik Rochelle
Tracey Rock
John Rockidge
Brittany Rodas
Andrew Rodenhiser
Samantha Roderos
Brady Rodgers
Jana Rodgers
Ryan Rodgers
Brian Rodney
Jessica Rodriguez
Norma Rodriguez
Ellen Rodriguez
Shanna Rodriguez
Estephany Rodriguez
Arianna Rodriguez
Christian Rodriguez
Jordan Rodriguez
Jason Rodriguez
Daniel Rodriguez
Majadi Rodriguez
Steven Rodriguez
Madison Rodriguez
Rebecca Rodriguez
Angel Rodriguez
Neomis Rodriguez
Andres Rodriguez
Melissa Rodriguez
Juan Francisco Rodriguez Alvarez
Kevin Rodriguez Oblitas
Dylan Roe
John Roesch
Micah Rogers
Patricia Rogers
Joseph Rogers
Rebecca Rogers
John Rogers
Steven Rogers
Johanna Rogers
Megan Rogers
Bindra Rogers
Jaime Rogers
Candice Rogers
Mary Rohen
Jenelle Rohland
Mason Rohr
Katelyn Rohrbaugh
Joseph Rohrer
Kristy Roland
Robert Roll
Colleen Rolla
Samuel Rollick
Tara Rollins
Jessica Rollins
Victor Roman
Daniel Roman Aguilar
Heather Romano
Andrew Romano
Megan Romeo
Claudia Romero
Kenneth Romero
Crystal Romero
Giani Ronayne
Lucia Rondon
Vicky Root
Joshua Roper
Erik Rorman
Sarah Ros
Gabriella Rosa
Vanessa Rosado
Katesta Rosario
Rene Rosas
Monica Rosco
Gabrielle Rose
Nicole Rose
Chrystal Rose
Whitney Rosemond
Jacob Rosen
Lorene Rosen
Noah Rosenberger
Crystal Rosene
Stacey Rosen-Sturgis
Thomas Rosoff
Ashton Ross
Aaron Ross
Brent Ross
Thomas Ross
McKayla Rosser
Nicholas Rossetti
Kelsey-Lyn Rossetti
Joseph Rossi
Jaclyn Rossnagle
James Roth
Kenneth Rothbart
Brittany Roundtree
Aimee Roundy
Eileen Rountree
Kayla Rountree
Destiny Rouse
Maranda Roush
Kaileigh Row
Lisa Rowdycz
Brittany Rowe
April Rowe
Michael Rowe
Brett Rowe
Tiffany Rowe
Matthew Rowe
Cassandra Rowett
Cassandra Rowland
Emily Rowles
Hannah Rowlett
Jessica Rowley
Sophie Roy
Kristofer Roy
Jacob Roy
Jennifer Roy
Sally Roy
Jessica Roy
Emily Royal
Amelia Royal
Mikayla Royea
Kenneth Rozzell
Nathan Rubery
Rina Rubin
Ashley Rubinoff
Raymond Rubio
Kelsey Rubio
Ashley Ruble
Dylan Ruby
Arica Rucker
Elizabeth Rudisill
Kristan Rudloff
Brian Rudrud
Kimberly Rudwall
Collette Ruelle
Stephanie Ruesch
Shantae Ruf
Krystyl Rufenacht
Elya Rufener
Audrey Ruff
Naeem Ruffin
Dana Ruffo
Christopher Ruggiero
Yesenia Ruiz
Kevin Ruiz
Megan Ruiz
Alejandra Ruiz Ynoa
Alan Rumrill
Kari Runyon
Megan Ruo
Amanda Rusche
Zach Ruscigno
Jasmine Ruse
Ann Rush
Troy Rushing
Tera Russell
Chelsea Russell
Parker Russell
Regina Russell
Gyanna Russell
Shannon Russell
Jaron Russell
Rusty Russom
Samuel Rusten
Mary Rusyniak
Christian Ruuska
Jovan Ruzic
Elizabeth Ry
Briahna Ryan
Conor Ryan
James Ryan
Megan Ryan
Andrew Ryan
Sabrina Ryba
Bryan Rykowski
KaCee Sabell
Tiana Sablan
Andrea Saborowski
Delia Sabourin
Laura Sabra
Luna Saccoia
Marc Sachs
Gary Sachtleben
Jill Sacramona
Beth Saengsouriyheth
Jessica Safavimehr
Ashley Sage
Haley Sager
Joyce Saghbini
Edrian Saguiped
Ekta Sahay
Jennifer Sajewski
Gayle Sakiewicz
Mati Sako
Hossam Salama
Lisa Salas
Shanda Salazar
Melissa Salcedo
Eduardo Saldivar
Omar Salem
Eric Salinas
Joelle Salisbury
Jim Sallie
Brandon Salmon
Allison Salomone
Crystal Salsbury
Bailey Samaroo
Diego Samayoa
Julie Sample
Ryan Sampson
Giselle Sampson
Katarzyna Samsel
Kristy San Vicente
Marcello Sanchez
Andrea Sanchez
Michael Sanchez
Tammy Sanchez
Rafael Sanchez
Elizabeth Sanchez
Cynthia Sanchez
Marilyn Sanchez
Aaron Sanchez
Julieth Sanchez
Victor Sanchez
Jillian Sandahl
Victoria Sanders
Tamara Sanders
Molly Sanders
Layken Sanders
Shana Sanders
Christiana Sanders
Shevon Sanders
Twila Sanders
Dylan Sanderson
Lindsay Sanderson
Lauren Sanderson
Paige Sandler
Nicole Sandrelli
Susan Sandridge
Aleisha Sanford
Olivia Sanga
Jordan Sanger
Justin Sanker
Aishat Sanni
Joshua Sanson
Alyssa Sansone
Sabrina Santaella
Chelsey Santana
Janine Santana
Jennifer Santiago
Angelica Santiago
Sabrina Santiago
Lisy Santiago Mattei
Nichole Santilli-Smith
Brody Santini
Tyler Santoro
Tucker Santoro
Victor Santos
Jeniffer Santos
Joseph Santos
Yadira Santos
Bruno Santos
Alexvicente Santos
Marilise Santos
Carla Santos
Erikalani Santos
Brian Sanvido
Kelly Sanville
Joseph Sapienza
Joshua Saraceno
Janet Saran
Binki Sarbin
Katelyn Sargent
Leighton Sargent
Maya Sarki Bohora
Sloane Sarmanian
Jenna Sarno
Anthony Sarra
Brenon Sarratori
Samantha Sarsland
Bradley Sarver
Remi Sasaki
Ashley Sasinouski
Morgan Sasser
Stacey Sattelmaier
John Satterfield
Jennifer Satterlee
Dayne Sauceman
Monica Saul
Aniya Saunders
Shameka Saunders
Tracy Saupan
Heather Saurer
Alexander Savage
Aquila Savage
Sarah Savard
Glenn Savarese
Alina Savchuk
Rachel Savino
David Sawallisch
Nicole Sawdy
Christina Sawicki
Eric Sawtelle
Brianna Sawyer
Ryan Sawyer
Katii Sawyer
Susan Saxinger
Fahlen Saxson
Elizabeth Saya
Amber Sayers
Jessi Saylors
Jane Scacchi
Courtney Scaife
Mary Scanlon
Owen Scanlon
Haley Scarberry
Kaitlyn Scarmazzo
Frank Scarpa
Abigayle Scavo
Thomas Schaab
Shaina Schaefer
Tracy Schaeffer
Michael Schaepe
Jamie Schafer
Daniel Schalk
Richard Schall
Bentley Scharsch
Michelle Schatvet
Emma Schau
Jarrod Schaub
Christopher Scheffing
Joshua Schellenger
Autumn Schemery
Mikaela Schenewerk
Carley Scherbarth
Daniel Scherr
Melissa Schiller
Joshua Schilling
Ethan Schimmoller
Amber Schindler-Noodwang
Luciano Schipelliti
Anna Schlappinger
Lori Schlecht
Kylyn Schleeter
Ryan Schlining
Caitlin Schlussler
Heather Schmid
Catherine Schmidlin
Peter Schmitt
Daneen Schmurr
Hayley Schnatter
Alexandria Schneider
Marsha Schoedel
Jeremy Schoenberger
Jade Schofield
Kimberly Schofield
Heather Schon
Joshua Schoolcraft
Kayla Schoon
Tyler Schreffler
Brooke Schreib
Samuel Schreier
Stephanie Schreiner
Tyler Schrempf
Nathan Schroeder
Kyle Schroeder
James Schuler
Alexis Schultz
Nicolas Schultz
Sara Schultz
Abigail Schultz
Hannah Schultz
Kayla Schulze
Rachel Schumacher
Sarita Schumacher
Angela Schumacher
Cody Schumann
Willard Schupbach
Amber Schupp
Jamey Schuster
Michelle Schutt
Austin Schutte
Hollie Schwab
Jeremy Schwaller
Dawson Schwanke
Jennifer Schwartz
Paul Schwartz
Kristen Schwarzman
Kaitlyn Schweigart
Tatiana Schweigert
Joshua Schwieger
Thomas Schwinn
Samuel Sciabarrasi
David Scorpio
Sydney Scott
Brandon Scott
Audrey Scott
Rachel Scott
Trista Scott
Caroline Scott
Hilary Scott
Tyler Scott
Gavin Scott
Rebecca Scott
Kimyatta Scott
Timothy Scott
Casandra Scott
Jennifer Scott
Shellae Scruggs
James Scuderi
Mark Seaborn
Kaitlin Seager
Katherine Seagroves
Matthew Seale
Ryan Seale
Wendie Searan
Catlin Seay
Ryan Sebastian
Aja Secheslingloff
Robert Sedlatschek
Jonathan Seebaugh
Andrew Seegulam
Daniel Seeley
Grace Seeley
April Seepersad
Kamryn Seidel
Stacie Seidl
Tabea Seidlitz
Edward Seidman
Elsa Sellers
Mutinta Selmi
Atanaska Semerdzhiev
Rohun Sendhey
Kiara Senecal-Herring
William Senterfit
Dominik Sepulveda
Sabrina Sepulveda
Neuza Sequeira
Doreya Seraile
Mitchell Sergent
Ruzgar Serin
Hailey Sermon
Zachary Serna
Bethanney Serrano
Joshua Serrano
Regina Serrano
Nicole Serruys
Helene Servais
Connor Severance
Zachary Severance
Kachelle Severt
Maria Sevova
Selin Seyfettinoglu
Melanie Seyler
Kyle Shackelford
Laura Shafer
Jason Shaffer
Cory Shaffer
Alyssa Shaffer
Andrew Shaffer
Fayaz Shaikh
Leyla Shakirzyanova
Maryelizabeth Shalifoe
Brianna Shamaly
Elizabeth Shanahan
Sean Shank
Melissa Shankland
Qiudi Shao
Connor Sharon
Kaitlyn Sharp
Renada Sharp
Kristen Sharp
Maureen Sharpe
Christopher Sharpe
Lakysha Sharper
Jessi Sharples
James Douglas Shaw
Kevin Shaw
Whitney Shaw
Ann Shaw
Benjamin Shaw
Kelsie Shay
Madison Shea
Jacqueline Shea
Tyanna Shea
Ashley Sheaffer
Richard Shearer
Britt Sheber
Lindsey Shedd
Nicole Sheehey
Shannon Sheeler
Zachary Sheeley
Michelle Sheetz
Muhammad Arshad Sheikh
Meghan Shelangoski
Amanda Sheldon
Mark Shelgosh
Jennifer Shelley
Ronada Shelton
April Shemchuk
Tanya Shenk
Percy Shepard
Renee Shepherd
William Shepherd
Nicholas Shepherd
Paige Sheppard
Jessica Shepple
Edward Sheridan
Robert Sherman
Rayna Sherman
Elizabeth Sheth
Armani Shevos
Carey Shew
Clyde Shields
William Shier
Luke Shilling
Dustin Shinn
Taylor Shipp
Krystal Shippee
Patience Shippee
Emily Shirley
Farren Shiver
Vanessa Shockley
Megan Shockley-Holmes
Tyler Shockman
Dylan Shoemake
Beatriz Shoemaker
Richard Shoemaker
Sabra Shoemaker
Kelly Shomphe
Monica Shook
Jennifer Shook
Lexie Shore
Rebecca Shore
Madelyn Shores
Kendall Short
Zachary Short
Tyler Short
Crystal Shorter-Bridges
Michael Shoulders
Dorie Shoup
Marty Shoup
Subodh Solar Shrestha
Colby Shull
Jennifer Shultz
Mathia Shumaker
Shayna Shuman
Rebecca Shumway
Derek Shupe
Bryce Shurts
Jason Shutts
Matthew Siano
David Sicard
Allison Sicilia
Rachel Sickler
Chelsea Sicotte
Faisal Siddiqui
Cassandra Siddons
Terry Sides
Steven Sidman
Breann Siebert
Morgan Siechen
Mark Siecinski
Santiago Sierra
Curtis Sigle
Brittany Sigler
Alexandria Sigsbury
Kari Sigurdsson
William Sikora
Miguel Sillas
Peter Sillich
Javier Silva
Alexis Silva
William Silva
Maria Silva
Jake Silva
Matthew Silva
Joseph Silva
Hector Silva
Nicholena Silva
Janette Silva
Crystal Silva
Taylor Silveira
Marcella Silver
Elisa Silverio
Bryant Silverio
Vincent Silvestri
Samantha Simard
Alyssa Simard
Ryan Simas
Maria Simione
Je'Ronn Simmonds
Emilee Simmons
Wesley Simmons
Caitlin Simmons
Jay Simmons
Michaela Simmons
Dylan Simoes
Vanessa Simon
Branden Simon
Kara Simon
Tauan Simonato
Alexis Simonson
Dilon Simpkin
Kenneth Simpson
Caeley Simpson
Dwayne Simpson
Jessica Simpson
Jordan Simpson
Crystal Simpson
Cory Simpson
Katie Simpson
Maurice Sims
Caniya Sims
Jared Sims
Ryleigh Sims
Brittany Sims
Rebecca Sims
Peter Simunovich
Lynn Sindland
Mercedes Singer
Nirvana Singh
Surabhi Singh
Raminder Singh
Navjot Singh
Seetha Singh
Andre Singleton
Daniel Siniscalchi
Nicholas Sinkavich
Dana Sipes
Alyssa Sippola
Danielle Sirois
Jessie Sirois
Tiffani Sison
Assetou Sissoko
Jennifer Sizemore
Katelyn Skaggs
Kathrine Skalij
Kenneth Skeen
Virginia Skelley
Jennifer Skelt
Kevin Skiles
Scott Sklener
Elisabeth Skorski
Brooke Skouras
Samantha Skowronek
Irene Skutul
Stephanie Slade
Jason Sladinski
Codee Slater
Dianna Slater
Matthew Slater
Kyle Slisz
Jacob Sliter
Kimberly Sloan
Isaac Sloan
Roy Sloan
Brooklyn Sloan
sarah Sloane
Marissa Sloane
Joshua Slone
Alyssa Slutz
Lisa Small
Jessalyn Small
Emily Small
Sarah Smalley
Mecell Smart
Clifford Smay
Audra Smigel
Casey Smith
Justin Smith
Albert Smith
Stacy Smith
Tyler Smith
Roland Smith
Ronald Smith
David Smith
Taylor Smith
Alana Smith
Katie Smith
Cameron Smith
Conor Smith
Lacey Smith
David Smith
Susana Smith
Madeline Smith
Andrew Smith
Alexandra Smith
Donald Smith
Justin Smith
Victoria Smith
Anne Smith
Krystal Smith
Amanda Smith
Tyson Smith
Richard Smith
Tabatha Smith
Amanda Smith
Jacob Smith
Angela Smith
Brian Smith
Shiffany Smith
Heidi Smith
Danny Smith
Kalynn Smith
Matthew Smith
Andrew Smith
Diana Smith
Mary Smith
Karen Smith
Sherman Smith
Daniel Smith
Catherine Smith
Lora Smith
Tasha Smith
Candice Smith
Mary Smith
Emily Smith
Gabrielle Smith
Christopher Smith
David Smith
Ashley Smith
Justin Smith
Jamie Smith
James Smith
Courtney Smith
Sharon Smith
Samantha Smith
Robyn Smith
Tiffany Smith-Plank
Stewart Smithwick
Caitlyn Smoyer
Stephanie Snapp
Paul Snead
Patrick Snead
Herbert Snipes
Lynne Snook
Bobbi Snook
Brittany Snook
Nicole Snow
Randy Snow
David Snyder
Megan Snyder
Cheree Socha
Salvatore Sodano
Brett Soden
Mattie Soghikian
Megan Sohlberg
Casey Soileau
Shana Soleymani
Monique Solis
Daniel Solis
Dagmar Solis
Sarah Sollauer
Jennifer Somers
Corey Somervold
Michael Sommer
Taylor Sommerfield
Binta Sompo-Ceesay
William Son
Shawn Sonak
Christine Sones
Rosie Sonnier
Martha Soria
Chantel Sosa
Lisa Soto
Shadae Soto
Carol Soto
Hayley Sotolotto
Pourmera Souare
Kaitlin Soucy
Devin Soucy
Quinn Soucy
Sabrina Soufan
Tanner Soulia
Grace Soultanian
Christopher Sousa
Jason Southard
Perchelle Southward
Jeffrey Souza
Alexandra Souza
Heather Souza
Carmela Souza
Adam Souza
Alexandra Sowers
Natalie Spadafora
Justine Spadea
Rebecca Spagnola
Austin Spain
Emilee Spampinato
Alisha Spangenberg
Nason Spangler
Bethany Spangler
Christina Spanos
Kayla Sparfven
Julie Sparkman
Katrina Sparks
Jeffrey Sparks
Patrick Sparks
Crystal Sparks
Jordan Spaulding
Devon Spaulding
Jamie Speaks
Jennifer Spears
Ashlee Speicher
Makayla Speight
Christopher Spence
Tatierra Spencer
Sarah Spencer
Audrey Spencer
Alba Spencer
Kyle Spencer
William Spenser
Kimberly Sperbeck
Casey Sperling
Tina Sperrazza
David Sperring
Michael Spielman
Skyla Spikes
Alexandria Spilotro
Paul Spinella
Annmarie Spinetti
Cameron Spohn
Ashley Spongberg
Abigail Sprague
Cameron Sprague
Brianna Spratt
Darrel Sprau
Gage Spray
Faith Sprigg
Trent Springer
Amanda Spudich
Jordan Spurgin
Rebecca Spurgin
Brianna Spurlock
Jason Spurlock
Madison Squires
Mason Squires
Sara Srebnik
Jarrad St Cyr
Darrell St Jean
Cathryn St John
Marie St Louis
Erica St Pierre
Paul St. Amour
Kerby St. Amour
Nicholas St. Angelo
Patricia St. Clair
Cassandra St. Louis
Brianna St. Peter
Zackery St. Pierre
Brian St. Pierre
Danielle Stach
Erin Stack
Michael Stack
Tara Stacy
Marissa Stacy
Joshua Staff
Kyla Stafford
Aaron Stainbrook
Todd Staires
Owen Staley
Sarah Stalker
Rebekah Stallings
Donnell Stallworth
Griffin Stambaugh
Alexander Stamboldjiev
Ryan Stanard
Joshua Standard
Theresa Standifer
David Standish
John Standley
Ashley Stanger
Kayla Stankard
Megan Stanko
Matthew Stanley
Justin Stanley
Margaret Stanley
Meghan Stanley
Alexsa Stanton
Nathaniel Stanton
Gillian Stark
Andrew Stark
Bonnie Stark
Annabelle Starosta
Seth Starr
Amanda Statler
Sonya Stauder
Jasmine Stayton
Stephanie Stead
Jennifer Steagald
Joshua Stearns
Lindsey Steenkamp
Jacob Steffan
Kullen Steger
Denna Steigerwalt
Ainsley Stein
Sarah Stein
Michael Steinaway
Kimberly Steinberger
Elijah Steindl
Kristie Steingiesser
Heather Steinmetz
Victoria Stellato
Melissa Stellhorn
Brittney Stellwagen
Nicholas Stelzer
Jordon Stempel
Nicholas Stenkamp
Ani Stepanyan
Rebecca Stephens
Winter Stephens
Emily Stercula
Sarah Sterlace
Alisha Sterling
Sarai Sternzis
Casey Stetter
Sheila Stetz
Rachel Stevens
Samantha Stevens
Kyle Stevens
Brittany Stevens
Kenneth Stevens
Danial Stevens
Kylla Stevenson
Theresa Stevenson
Isaiah Stewart
Brian Stewart
Carla Stewart
Jill Stewart
Carey-Ann Stewart
Jesse Stewart
Suzette Stewart
Gretchen Stianche
Megan Stiasny
George Sticca
Daniel Sticco
Kaitlynn Stich
Michael Stickevers
Kayla Stickney
Nichole Stiles
David Still
Chadd Stillabower
Emma Stiman
Erin Stimpson
Teresa Stine
Kiersten Stiner
David Stires
Karleigh Stock
Richard Stockholm
Spencer Stockton
Lindsey Stoddard
James Stoddard
Amanda Stogsdill
Alexis Stohmal
Cole Stoker
Paige Stokes
Tonya Stokes
Lauren Stokes
Zackrey Stolarz
Constantina Stolatis
Mariah Stone
Hayley Stone
Marissa Stone
Xavier Stone
Christian Stone
Joslyn Stone
Matt Stonebridge
Toni Story
Angela Stout
Demetrius Stovall
Lemual Stowe
Madeline Stratton
Megan Stratus
Jordan Straub
Areshia Streams
Buddy Streeter
Deanna Streeter
Jessica Streifer
Anna Stricker
Christina Strickland
Joyce Strickland
Gavin Strickland
Benjamin Strickland
Kenyatta Strickland
Shirri Stringfellow
Deborah Stroble
Shaun Strom
Aaron Strong
Jacob Strong
Sarah Strother
Geri Struble
Nathan Struensee
Elizabeth Strum
Alyssia Stryker
Andrew Strzepek
Amanda Stuart
Nichole Stuart
Alicia Stuart
Nina Stuart
Kayla Stuart
William Stubbs
Rea Stuckey
Laura Stufflebeam
Lisa Stuhr
Adrienne Sturgeon
Suyon Sturges
Brennah Sturgill
Jonathan Sturgill
Meaghan Sturgis
Devin Sturm
Kelsey Stute
Raquel Stutelberg
Andrew Stutler
Eric Stutmann
Kar Wei Su
Michael Suarez
Maya Suarez
David Suarez
Evette Suarez-Dracopoulos
Jonathan Suda
Jacob Suderman
Courtney Sulken
Grady Sullivan
Madison Sullivan
Taylor Sullivan
Brenna Sullivan
Vanessa Sullivan
Rebecca Sullivan
John Sullivan
Kerri Sullivan
Mackenzie Sullivan
Christine Sullivan
Matthew Sullivan
Brandon Sullivan
Tara Sullivan
Sarah Sullivan
Paige Sullivan
Justin Sullo
Jason Sulmonetti
Bradley Sultzbach
Elizabeth Summerer
Travis Summers
Brittany Summers
Danielle Summers
Amber Summers
Tristen Summers
Patricia Summers
Rashana Summerville
Kimberly Summerville
Amber Summey
Cara Sumner
April Sundland
Drake Sundstrom
Cierrial Sunkins
Marc Suppin
Nicholas Suprise
Stephen Surgent
Zachary Surgeon
Jeffrey Surrette
Victoria Sutherland
Ryan Sutherland
Sherry Sutphin
Bryan Sutter
Brad Sutton
Kelly Sutton
Carrie Sutton
Alexander Sutton
Stefanie Swalgen
Ashley Swanson
Kenna Swanson
Sierra Swanson
Sara Swartz
Melissa Swartz
Janel Swartz Levin
Mark Swecker
Kaitlyn Sweetser
Carl Swenson
Kayleigh Swierk
Tesa Swift
Lauren Swinford
Evan Switzer
Charles Switzer
Colten Swogger
Whitney Swope
Kaden Swords
Sean Swyers
Marc Sy
Molly Sykes
Nolan Sykes
Sherri Sylvester
Trystan Sylvester-Martin
Carrie Sylvia
Benjamin Symes
Jamielee Symes
William Synott
Jacqueline Szabo
Jordan Szostak
Meranda Szozda
Jonathan Tacker
Eman Taha
Suzan Taha
Kianoush Tahamtan
Theresa Tai-Bottenhorn
Chris Taitague
Micaela Talarico
Shayna Talarico
Jessie Talarico
Kaitlyn Talavera
Matthew Talbot
Nicole Talbot
Dakota Talbott
Oumar Talla
Sharose Talley
Melissa Tallman
Bijay Tamang
Matthew Tamba
Mao Tanaka
Colin Tanguay
Gabrielle Tanguma
Ericka Tapia
Daisy Tapia
Kevin Taplin
Jeffrey Tapponnier
Michael Tarantello
Kennedy Tariq
Dannon Tarpley
Rebecca Tasker
Jessica Tate
Samuel Tater
Jordan Tatis
Janice Tattersall
Antonio Taul
Judy Taveras
Ramy Tawfik
Michelle Tayburn
Chris Taylor
Casey Taylor
Jarrett Taylor
Austin Taylor
Matthew Taylor
Tia Taylor
Nicole Taylor
Shreece Taylor
Elizabeth Taylor
Ash Taylor
Brendan Taylor
Dane Taylor
Lori Taylor
Dylan Taylor
Rosaura Taylor
Autumn Taylor
Ashley Taylor
Leander Taylor
Matthew Taylor
Chrysse Taylor
Anita Taylor
Ann Taylor
Alannah Taylor
Michael Taylor
Brooke Taylor
Autumn Teal
Marty Teasley
Christel Tebbutt
Kaetlyn Tedesco
Brittany Tedford
Katherine Teed
Tina Teel
Carlee Teets
David Teige
Alexandrea Teigeler
Jordan Teigman
Stephany Teitsworth
Domingos Teixeira
Amanda Teixeira Cunha
Ornela Teko
Nicole Telencio
Kayla Tellain
Michael Tello
Walter Telschow
Cherokee Tempest
Laura Tempesta
Morgan Templar
Derek Templeman
Christian Tencza
Adrianna Tenhagen
Samantha Teoste
Taylor Terhurne
Douglas Terlep
Silvana Terranova
Shana Terrell
Ashanti Terrell
Maria Terry
Rachael Terry
Jennifer Tes
Elizabeth Teske
Brianna Testa
Christine Tetreault
Bridget Tewes
Matthew Texidor
Dustin Textor
Michael Thatcher
Jonathon Theall
Martha Theener
Jamie Theis
Jacob Theisges
Michael Thelusmond
Phillip Theodore
Albert Theriault
Ryan Therrien
Sally Therrien
Claudine Thervil
Amber Thibault
Sarah Thibault
Connor Thibault
Jordan Thimmes
Matthew Thistle
Ethan Thoman
Gabrielle Thomas
Kimberly Thomas
Tyler Thomas
Madison Thomas
Alyssia Thomas
Jordan Thomas
Jenifer Thomas
Matthew Thomas
Samantha Thomas
Tamira Thomas
Alicia Thomas
Rhea Grace Thomas
Rachel Thomas
Amanda Thomas
Richard Thomas
Shelley Thomas
Courtney Thomas
Joshua Thomas
Jesina Thomas
Chava Thomashev-Appel
Justin Thomason
Jamy Thompson
Bianca Thompson
Stephanie Thompson
Michael Thompson
Colton Thompson
Lillian Thompson
Clifton Thompson
Myesha Thompson
Rebecca Thompson
Madison Thompson
Andrea Thompson
Rylee Thompson
Kylie Thompson
Devon Thompson
Danton Thompson
Kelly Thompson
April Thompson
Heather Thomson
Jami Thorne
Isabel Thorne
Nicholas Thornhill
Jerry Thornhill
Kyle Thrasher
Malaka Thrower
Zachary Thweatt
Matelyn Thygesen
Kevin Tice
Tracy Tidwell
Michelle Tieman
Jennifer Tiemann
Stewart Tiernan
Jennifer Tierney
Matthew Tietz
Preston Tiffany
Ana Tikomaimaleya Keletakona
Henok Tilahun
Sherika Tillery
Shane Tilley
Randal Tillman
Lindsay Tillou
Shari Timko
Joseph Tindle
David Tinker
Patience Tinker
Jaclyn Tinnirella
Philip Tinsley
Damon Tinsley
Ted Tippets
Michael Tippin
Russell Tipping
Olivia Tirachen
Stephanie Tirado
Brittany Tirrell
Priscilla Tisdell
Jordan Titus
Jasmine Titus
Sara Titus
Giang To
Jeanette Tobasco-Beyer
Karisa Toboz
Marisa Toboz
Aaron Tocco
Sydney Todd
Desirae Todd
Tyler Todd
Joshua Tolar
Robert Tolbert
Lynette Toledo
Mark Toler
Lloyd Tom
Kathryn Tomasko
Rianna Tomasko
Skeeter Tomczak
Katie Tomeski
Danielle Tompkins
Amanda Toner
Owen Tonkin
Danielle Tonnessen
Cassie Toolin
Jessica Toranzo
Kevin Tormey
Luke Torquato
Christopher Torralba
Guadalupe Torres
Heriberto Torres
Deanna Torres
Jeffery Torres
Bryan Torres
Ashley Torres
Eadrianna Torres
Maricelli Torres
Lisette Torres
Daniel Torres
Elizabeth Torres
Camilo Torres
Evette Torres
Natasha Torres Banks
Delia Torres-Diaz
Daniel Torres-Dronski
Geraldine Tory
Richard Totten
Brian Toulouse
Tida Touray
Daniel Tourville
Ciera Tousaw
Garrett Tower
Shannon Tower
Holly Towers
Karley Towne
Elizabeth Towner
John Towns
Cathy Townsend
Teri Townsend
Lorraine Townsend
Harry Townsend
Lacey Townsend
Ashley Tracey
Katelyn Trachsel
Amanda Tracy
Shannon Tracy
Jonathan Traeger
Nicholas Trafford
Hung Tran
Margaret Tran
Lance Tran
Huy Tran
Sheri Trantham
Tara Traver
Amanda Travers
Lisa Travis
Steve Treadway
Dominique Treadwell
Taylor Treadwell
Ian Treasure
Ashley Treharne
Theresa Treichel
Jeffrey Tremain
Hailey Tremaine
Amy Tremblay
Revillie Trenary
Lindsay Trendowski
Kayla Trenkamp
Emily Tressel
Anezma Trevino
Andrew Trevino
Gustavo Trevino
Andrew Triche
Michael Tricoli
Devon Trimble
Olivia Trindade
Diana Tringl
Teresa Triplett
Steven Trocki
Andreamae Troia
Elizabeth Trost
Heather Trotter
Andrew Troup
Paula Trout
Karen Trout
Jennifer Truax
Victoria Trudeau
Kristina Trudeau
Lauren Trudgeon
Tammy Trujillo
Joseph Truong
Bao Truong
Genita Trusclair
Maxine Trusty
Kelsey Tryon
John Trythall
Christina Tsobanakis
Jenifer Tsokalas
Tayza Tu
Deborah Tucker
Caitlin Tucker
Allen Tucker
Lauren Tucker
Melissa Tucker
Lance Tucker
Kody Tucker
Michael Tucker
Felix Tudoran
Jonathan Tully
Mamie Tumbay
Danielle Tumlinson
Leah Tupper
Tina Turcios
April Turcotte
Louis Turcotte
Jeffrey Turley
Caterina Turner
Travis Turner
Clinton Turner
Ryan Turner
Jessica Turner
Derrick Turner
Amy Turner
Lexi Turner
Savannah Turner
Ben Turner
Keith Turner
Lucas Turner
Janelle Turnowicz
Zarina Tursunkulova
Kaitlyn Tutalo
Allison Tuxford
Maria Tvrdy
Michael Twiselton
Lori Twombly
Whittney Twomey
Angela Tycenski
Erica Tyler
Erin Tyrrell
Denee Tysol
Aniedi Ubokudom
Julia Ucher
Kieran Ueberfluss
Steven Ugrich
Xiara Uliano
Ashley Ulibarri
Heather Ullery
Rhonda Unruh-Kendra
Hannah Upham
Marion Upshur
Sarah Urbanek
Matteo Urella
Joseph Urso
Timothy Usalis
Torianto Utley
Erin Utt
Irmine Uwineza
Eghosa Uwujaren
Shantel Uwujaren
Elizabeth Ux
Marcus Vaassen
Michaela Vacca
Pavenah Vaillancourt
Michelle Vainowski
Arlene Valdez
Fritz Valenches
Rosa Valente
Stephen Valente
Steven Valente
Jennifer Valente
Michael Valenti
Kerry Valentine
Paloma Valenzuela
Wendy Valenzuela Figueroa
Lisa Valeri
Kathryn Vallejo
Justina Valler
Michael Valnert
Shauna Valoff
Julia Valotto
Willem Van Biezen
Sebastiaan Van Biezen
Jocelyn Van Buren
Kristen Van Dam
Andrew Van Eyck
Jeffrey Van Heiningen
Denise Van Keulen
Cassandra Van Linn
Alvis Van Meer
Sara Van Wert
Gabrielle Van Wyk
Kayla Vanagel
Christopher VanDenAcre
Mara Vander Wilt
Michael VanDeusen
Breanna VanDyken
Yang Vang
Mai Chia Vang
Christina Vang
Anna Vankooten
James Vanmeter
Jarrett Vann
Brittnee Vann
Jared Vanord
Amanda VanRees
Sophan Vanthorn
Kayce Varano
Vivienne Varga
Felix Vargas
Nathan Varga-Wagner
Rachel Varley
Alexander Varljen
Adam Varney
Kelsey Varron
Kerri Vasilakos
Allengeisel Vasquez
Gary Vasquez
Andrew Vasvari-Toke
Heather Vaughn
Eddie Vaughn
Nathan Vaughn
Catherine Vaughn-Hetzel
Christine Vaz
Elizabeth Vazquez
Katie Vazquez
Eilish Vazquez
Andrea Vazquez Fernandez
Jennyfer Vedia
Ilyana Vega
Donna Vega
Helvia Vega-Morera
Jordan Veith
Joshua Vela
Elisheba Velasquez
Tamara Velasquez
Juan Velasquez
Melanie Velazquez-Walsh
Jorge Velez
Amy Velez
Cynthia Veliz
Jeremy Velten
Francesco Venardi
Nicalette Vences
Victoria Venditti
Yinerys Veras
Morgan Verbeck
Ariana Verbeten
Lara Verde
Luis Vergara
Genevieve Verity
Rebecca Vermillion
Brigette Vernig
Corie Vernon
Matthew Versyn
Luis Vertentes
Rebecca Vess
Kimberly Vest
Marissa Vicari
Ernie Vidal
Daphne Viera
Christian Vigil
Shareen Vigil
Jennifer Viglione
Melissa Vigna
Craig Vigneault
Marissa-Sue Vigue
Deborah Villafana
Melanie Villandry
Beatriz Villanueva
Abigail Villanueva
Cynthia Villegas
Stefanie Vincent
Kimberly Vincent
Stephen Vining
Jennifer Vining
Deanna Viola
Natalie Violetto
Tyrus Viquelia
Kayla Visser
Adam Vitale
Alicia Vitello
Hugo Viveros
Lindsey Vlangas
Jaykob Voepel
Ashley Vogt
Sara Vogt
Karen Voisin
Brian Voltz
Camryn Volz
Gerald Von Stoddard
Carlee Votava
Laura Vought
Cody Voye
Boris Vragovic
Pamela Vreen
Diana Vuong
Sai Rounak Vyragaram
Anthony Wachendorf
Katherine Waddy-Battisti
Stacey Wade
Jordan Wade
Leslie Wade
Devonaustin Wade
Katelyn Wade
Steven Wade
Mackenzie Wade
Jamey Wadleigh
Jared Wagner
Troy Wagner
Sydney Wagner
Shannon Wagner
Brittany Wagner
Latavier Wagner
Bryan Wagner
Kaitlyn Wagner
Baylee Wagner
Tara Wagoner
Frederick Wahab
Skylar Wahl
Keri Wahlund
Melissa Wakeford
Johnathan Wakelin
Peter Wakim
Hunter Walden
Nathan Walek
Robert Wales
Deborah Walin
Marlene Walkenfors
Shonda Walker
Aniah Walker
Kyle Walker
Dominic Walker
Bridget Walker
Robert Walker
Louis Walker
Adrian Walker
Jimmy Walker
Christopher Walker
Leanna Walker
Kerri Walker
Ashley Walker
Charquavis Walker
Lisa Walker
Tammy Walker
Aaron Walker
Jennifer Walker
Sterling Wall
Christy Wall
Tadashi Wallace
Vanessa Wallace
Charles Wallace
Craig Wallace
Cassandra Wallace
Shayna Wallace
Elisa Wallace
Nicole Wallace
Alex Waller
Evan Wallesen
Raven Wallin
Amanda Walling
Ashlyn Walloch
Aaron Walls
Sara Walquist
Kaitlin Walsh
Maryanne Walsh
Renee Walsh
Shannon Walsh
Alexandra Walsh
Ashley Walters
Julie Walters
Diane Walters
Savannah Walters
Sabrina Walton
Pamela Walton
Courtney Walton
Brione Walton
Erin Walton
Mark Walz
Joseph Wand
Erika Wanderski
Fulong Wang
Jada Wani
Stephen Wanser
Jonathan Ward
Natalie Ward
Dustin Ward
Julian Ward
Jamie Ward
Melissa Ward
Caitlin Ward
Elisabeth Ward
Jessica Ware
Jennifer Warehime
Roger Warman
Evan Warman
Skye Warner
Nakiah Warner
Richard Warren
Frances Warren
Brittany Warren
Amanda Warren
Ryan Warrick
Shanna Warrington
Scott Waselik
Tonya Washburn
Nicholas Washington
Akia Washington
Avril Washington
Samantha Washington
Kristina Washington
Ashley Washock
Gregory Wasiewski
Christopher Waskey
Amanda Wasserman
Sierra Wasserman
Kimberly Waters
Bryan Waters
Eric Watford
Kathy Watkins
Crystal Watkins
Jennifer Watkins
Jessica Watkins
Shameena Watson
Lori Watson
Renee Watson
Karen Watts
Russell Watts
Brady Waughen
Warren Wauson
Ruth Way
Shelby Wayland
Ann-Jeanette Wcislek
Lori Weasenforth
Andrew Weatherly
Bryan Weathers
Josiah Weaver
Kelly Weaver
Dustyn Weaver
Michael Weaver
Charlotte Webb
Johnny Webb
Alicia Webb
Charlotte Webb
Christina Webber
Amanda Webber
Carrie Webber
Heather Weber
Jordan Weber
Bethany Webster
Tatyana Webster
Katrina Webster
Grace Wechman
Kristen Weddle
Tommy Weed
William Weeden
Gabriel Weeks
Destry Weeks
Leighton Wehr
Kimberly Wehrly
Miles Weidman
Jacob Weidner
Sierra Weikart
Ashley Weiland
Alexis Weimer
Melanie Weinstein
Marissa Weir
Kristia Weiss
Lexis Weitz
Annalise Welch
Steven Welch
Claire Welch
Heather Welch
Christopher Welch
Bailey Welch-Pomerantz
Colter Welden
Kaitlyn Weldon
Jason Wellen
Shane Welles
Christopher Wellman
Lindy Wellner
Jason Wells
Kristen Wells
Malinda Wells
Jessica Wells
Brianna Wells
Jared Welsh
Nicole Welsh
Clint Weltman
Stephanie Wenkhous
Erica Wennerberg
Katherine Wenzel
Susan Werner
Jake Wert
Taja Wert
Riley Wesolowski
Samuel West
Kaitlin West
Eric West
Trennie West
Sarah West
Elizabeth West
Sarah West
John West
Justin West
Nicole Weston
Nathan Weston
Shana Westover
Stephanie Wetteland
Stephanie Wexler
Maya Weyenberg
Deirdre Whalen
Miles Whaley
Roland Wheat
DeShaun Wheeler
Michael Wheeler
Gwendolyn Wheeler
Patrick Wheeler
Jeremy Wheeler
Destany Wheeler
Joshua Whicker
Aaron Whipple
Jack Whipple
Mark Whiskeyman
Mikayla Whiston
Seth Whitaker
Elisha Whitaker
Crystal Whitcher
Wanda White
Marissa White
Amanda White
Kathryn White
Crystal White
Alysa White
Kimone White
Christopher White
Meagan White
Matthew White
Jarmain White
Natasha White
Chelsea White
Sean White
Tara White
Robert White
Kelsie White
Marina White
Leah White
Zoe Whited
Travis Whitehouse
Elizabeth Whiteside
Marc Whitfield
Micah Whiting
Jake Whitman
Kristen Whitmire
Donielle Whitney
Samantha Whittemore
Magdalena Whittemore
Kimberly Whitten
Richard Whitten
Margo Wian
Alan Wiatrowski
Bryce Wibberding
Christopher Wiedemann
Ashton Wiederholt
Michele Wieland
Jennifer Wielgoszinski
Joshua Wierman
Benjamin Wiers
Mercedes Wiggins
Kevin Wikel
Aimee Wiker
Daniel Wilbur
Jacqueline Wilburn
Branden Wilcox
David Wilcox
Natasha Wilcox
Dominic Wilder
Wendy Wilder
Joshua Wilder
Taylor Wilder
Roland Wildes
Gavin Wildman
Keri Wiley
Maria Wilford
Aleah Wilhelm
Timothy Wilhelm
Lauren Wilkes
Carl Wilkes
Adrianna Wilkins
Malia Wilkinson
Shaun Wilkinson
Jerrod Willbrandt
Jason Willems
Jason Willette
Victoria William
Taylor Williams
Jordan Williams
Megan Williams
Shuane Williams
Kamei Williams
Joelene Williams
Renata Williams
Amber Williams
Aleshia Williams
Jennifer Williams
Tiffany Williams
Michelle Williams
Jessica Williams
Zuri Williams
Jessica Williams
Emily Williams
Shelby Williams
Timea Williams
Shane Williams
Brandon Williams
Jason Williams
Raneka Williams
Joelle Williams
Ashley Williams
Gage Williams
Hellen Williams
Arlette Williams
Barbara Williams
Sharrie Williams
Stephany Williams
Brittany Williams
Clyde Williams
Autumn Williams
Jason Williams
Jeremy Williams
Briana Williams
Ardie Williams
Caitlin Williams
Ryan Williams
Riana Williamson
Stephanie Williamson
David Williford
Eric Willis
Randy Willis
Ben Willis
Emily Willis
Sylvia Willis
Rachel Willoughby
Siera Wilmot
Lisa Wilmot
Riley Wilsey
Grace Wilson
Amylea Wilson
Tendai Wilson
Jasmine Wilson
Andrew Wilson
Brandi Wilson
Ashley Wilson
Frank Wilson
Katherine Wilson
Joseph Wilson
Matthew Wilson
Effiom Wilson
Kalei Wilson
David Wilson
Elizabeth Wilson
Jamie Wilson
Ashlee Wilson
Stephanie Wilson
Jennifer Wilson-Gossett
Heather Winder
Katelynn Windland
Thomas Windle
Emily Windward
Shannon Winebrenner
Mikayla Winegar
Jessica Wing
Candace Wingate
Christina Wingate
Holly Wingert
Cameron Winningham
Alexis Winters
Thomas Winters
Shawn Wirkler
Kaylin Wise
Kyle Wise
Timothy Wise
Emily Wise
Jennifer Wise
Tara Wisecup
Sarah Wiseman
Vincent Wishard
Xandra Wishnefsky
Dylan Wishner
Ashley Wisner
James Wisnewski
Amber Wisting
Amber Witham
Erica Witschger
Brittney Witten
Holly Woelfer
Shasta Wofford
Matthew Wojnarowicz
Jamie Wolf
Savanna Wolf
Blaine Wolf
Brent Wolfe
Aubrii Wolff
Adam Wolpert
Edward Wolski
Sofie Wolters
Austin Wondolowski
Ryan Wong
Craig Wong
Thomas Wood
Jessica Wood
Amanda Wood
Philip Wood
Bryce Wood
Robert Wood
Jason Wood
Matthew Wood
Adam Wood
Brandon Wood
Lianna Wood
Susan Woodman
Willy Woodmansee
Taylor Woods
Allyson Woods
Gabrielle Woods
Abigail Woodsom
Jacqueline Woodward
Matthew Woodward
Joseph Woody
Jennifer Woody
Anita Woolway
Eleesha Wooten
Dawn Wooten
Karlene Wooton
Robert Worker
Haley Workman
Jessica Worn
Regina Worrell
Clarissa Worrell
Heather Worrell
Jason Worthen
Richard Worthen
Patrick Worthey
Janelle Worthington
Taylor Worthington
Jonathan Woyke
Shanna Wratchford
Bethany Wray
Ashley Wrenn
Jonel Wrensford
Deidra Wright
Chloe Wright
Joshua Wright
Alycen Wright
Briana Wright
Alyssa Wright
Vanessa Wright
Carolyn Wright
Ethan Wright
Chloe Wright
Alison Wright
Samantha Wright
Rena Wright
Eden Wright
Patrick Wright
Tawnie Wright
Melissa Wrobel
Caitlin Wroten
Kelly Wu
Philip Wuertz
Brandon Wyand
Rebekah Wyatt
Jessica Wyatt
Kiersten Wyckoff
Kelsey Wyer
April Wylie
Lauren Wynn
Megan Wynters
Muqbil Yabarow
Stephanie Yackovich
Aurora Yancey
Chieh Yang
Pang Yang
Chesca Camille D. Yanga
Lhakpa Yangchen
Bradley Yanka
Jurisha Yarbrough
Joshua Yarbrough
Malik Yarde
Caleb Yarnall
Spencer Yates
Katelyn Yates
Lee Yates
Tyrone Yates
Alan Yearby
Andrew Yefanov
Feona Yeung
Cara Yinger
Christopher Yinger
Jennifer Yingling
Isaiah Yoder
Madison Yoes
Devon Yogman
Sarah York
Stephanie York
Michelle York
Merrisa York
Courtney Yost
Cheyenne Yost
Natasha Youman
Margaret Young
Jamar Young
Ashley Young
Jessica Young
Donte Young
Stephen Young
Amy Young
Dontavious Young
Zackary Young
Monica Young
Shannon Young
Alexander Young
Jennie Young
Robin Young
Rafina Young
Patrick Young
Brandon Youngberg
Cortney Yount
Amber Yurecko
Robert Yuska
Caitlin Zabielski
Candice Zablan
Scott Zablocki
Kenzi Zaborowski
Jeffrey Zacher
Patricia Zagorski
Nicholas Zahansky
Aaron Zahler
David Zahorak
Mutinta Zales
Zaguru Zamani Karffa
Jacinto Zamora
Iraida Zamora Bode
Elsie Zaninka
Nathan Zapolski
Sarah Zarakotas
Elizabeth Zaranka
Chris Zarebi
Vickie Zarebi
John Zarrella
Christopher Zavadil
Whitney Zavala
Joshua Zayac
Gregory Zdan
Trevor Zecha
Kristi-Lynn Zechmeister
Christopher Zeh
Jennifer Zelaya
Jovanna Zelayandia Ayala
Kurtis Zelek
Alexandra Zeller
Zachary Zellers
Ryan Zents
John Zervas
Meredith Zettler
John Zhang
Chunxiao Zhong
Yingchen Zhou
Yan Zhou
Fangnan Zhu
Xudong Zhu
Molly Ziells
Natalie Zilberman
Karlee Ziliak
Kristen Ziller
Bryce Zimbelman
Ashley Zimmerman
Jocelyn Zimmerman
Holly Zimmerman
William Zimmerman
Timothy Zimmerman
Serena Zingale
Christopher Zink
Rachel Zins
Samantha Zipko
Scott Zissman
Benjamin Zito
Joseph Zlatos
Cory Zmeskal
Kyle Zoet
Tina Zollo
Grace Zona
Elena Zopes
Heather Zorich
Sarah Zuidema
Nicole Zusi
Explore more content like this article
At SNHU, we're committed to fostering a flexible, supportive, inclusive workplace. That's why we've been named a "Great College to Work For" for the 16th year in a row— and have been named a top 3 employer in the state of New Hampshire by Forbes.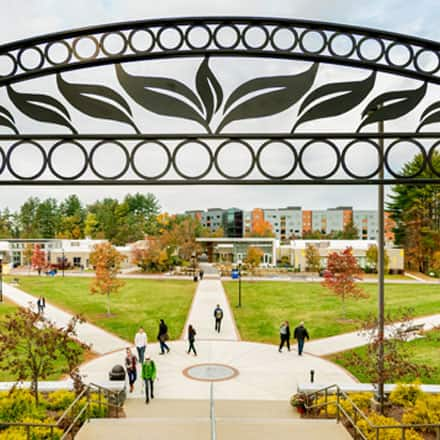 It is with great pleasure that Southern New Hampshire University (SNHU) recognizes the following students' academic achievement in being named to the President and Dean's List for the summer 2023 semester.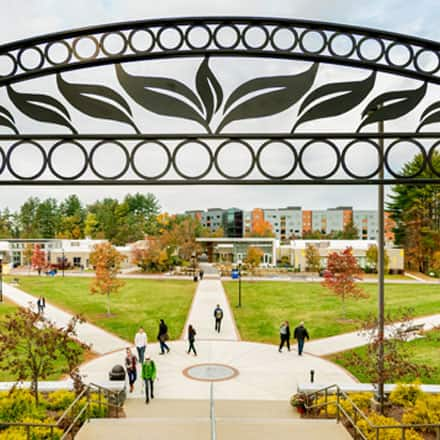 It is with great pleasure that Southern New Hampshire University (SNHU) recognizes the following students' academic achievement in being named to the President and Dean's List for the winter 2023 semester.
About Southern New Hampshire University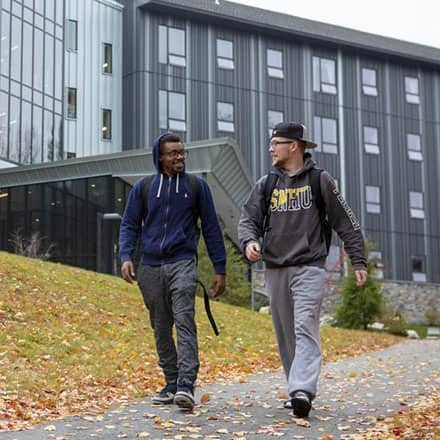 SNHU is a nonprofit, accredited university with a mission to make high-quality education more accessible and affordable for everyone.
Founded in 1932, and online since 1995, we've helped countless students reach their goals with flexible, career-focused programs. Our 300-acre campus in Manchester, NH is home to over 3,000 students, and we serve over 135,000 students online. Visit our about SNHU page to learn more about our mission, accreditations, leadership team, national recognitions and awards.