President's and Dean's List Winter 2019
It is with great pleasure that Southern New Hampshire University (SNHU) recognizes the following students' academic achievement in being named to the President and Dean's List for the winter 2019 semester.
Full-time students who have earned a minimum grade-point average of 3.700 and above are named to the President's List. Students who have earned a minimum grade-point average of 3.500 to 3.699 are named to the Dean's List. Full-time status is achieved by earning 12 credits; undergraduate day students must earn 12 credits in fall or spring semester, and online students must earn 12 credits in either EW1 & EW2, EW3 & EW4, or EW5 & EW6.
President's List
Dean's List
Spencer Aardema
Traci Abedrabbo
Jeanne Abadie Nava
Thomas Abruzzo
Victoria Abah
Ashley Ackerman
Sariah Abaroa
Christa Ackerman
Jacynth Abasciano
Loren Ackerman
Brandon Abbott
Leanna Acosta-Veilleux
Christina Abbott
Danielle Adair
Douglas Abbott
Bruce Adami
Rebecca Abbott
Linda Adams
Maria Abdella
Samantha Adams
Abdirahman Abdi
Tiffany Adams
Crystal Abel
Gil Adelman
Ethan Abitz
Andrea Aderman
Chris Abney
Jonathan Adler
Kimberly Abramow
Cynthia Aghedo
Andrea Abreu
Adam Agran
Chelsea Abrudan
John Akande
Caroline Ace
Sultan Akhter
Shian Acee
Ali Alabdullatif
Ilenia Acevedo
Alnayifah Alanazi
Patrick Achibiri
Jodee Albert
Adam Achter
Keandra Alexander
Diana Ackroyd
Torri Alexander
Amanda Acosta
Megan Algarin
Zaid Adam
Nouran Alhebish
Christopher Adams
Sharaf Alhourani
Cynthia Adams
Haider Ali
Jennifer Adams
Brandon Alidjani
Joshua Adams
Elizabeth Alkaifi
Nathan Adams
Demetrius Allen
Robert Adams
Jerry Allen
Yolanda Adams-Jones
John Allen
Jennifer Addis
Korilyn Allen
Azeez Adeshina
Melissa Allen
Chelsey Adesina
Michala Allen
Ojo Adewoye
Paulino Allera
Leslie Adjei
Scott Allison
Nicole Adkins
Abdullah Almutairi
Van Adkins
Faisal Alrajhi
Jennifer Adkisson
Badr Alrobei
Emily Adler
Zaher Alsagoor
Haylee Adler
Saleh Alsanqar
Joseph Adler
Abdulaziz Alshammari
Samantha Adler
Derrick Alston
Jessica Adney
Kimberly Alston
Angel Afanador
Michaela Alves
Olivia Afshar
Mahdi Alyami
Miriha Aglietti
Rebekah Amburgey
Maica Robian Agnes
Caitlin Amer
Destinee Aguallo
Angela Amerson
Latisha Aguilar
David Amon
Samantha Aguilar Hernandez
Stavros Anagnost
Danielle Aguirre
W Anders
Nicholas Aguirre
Robyn Andersen
Cheyenne-Leigh Ahlo-Kumai
Alicia Anderson
Chelsea Ahmed
Cinnca Anderson
Imran Ahmed
Denise Anderson
Raymond Aiazzi
Mark Anderson
Jon-Michael Aiello
Olajauwon Andrews
Brianna Aikens
William Angarella
Kimberly Airing
Jacquelyn Angell
Christian Akers
Tina Antignano
Kelsey Akins
Faye Anzai
Riley Akins
Sarah Anzalone
Troy Akins
Taylor Applin
Jordyn Akles
Amanda Araiz
Ehssan Al Aboud
Ashley Archambeault
Salama Al Nahyan
Craig Ariano
Abdallah Alahmad
Stefania Arias
Ammar Alamoudi
Veronica Armstead
Nellie Alarcon
Evan Armstrong
Waad Alaseri
Lindsey Armstrong
Taya Alba
Daniela Arnez
Jesse Albatrosov
Amanda Arnold
Leah Albertsen
Joao Arruda
Stephanie Albino
Nicholas Arsenault
Emily Albright
Avodica Ash
Emely Alcantara
Wesley Ashford
Mary Alcorn
Karina Aspeel
Lynne Alden
Nicholas Assad
Zachary Alder
Karen Atchison
Justin Aldrete
Alexandria Atherton
Rodney Aldridge
Jean Atherton
Reagan Alewine
Alexis Athey
Anya Alexander
Farrah Attaie
Christine Alexander
Anastasia Atterberry
Daniel Alexander
Lisa Atwell
Jennifer Alexander
Jake Aubuchon
Madyson Alexander
Brooke Audet
Maria Alexander
Pete Auletti
Tiffany Alexander
Sonia Aumen
Dailihana Alfonseca
Diana Austin
Jonathan Alfonso
Elizabeth Austin
Dawn Alford
Miracle Austin
Benjamin Alger
Taylor Auxier
Nour Alhamwi
Summer Avery
Melanie Alibozek
Natacha Aviles
Jasmine Alicea
Tia Ayer
Stephanie Alicea
Loretta Babb
Denisha Alix
Bret Babich
Raja Alkhafaji
Glenn Bacon
Holly Allaire
Amanda Badger
Ashley Allard
Selena Baer
Brianna Allard
Jennifer Baez
Joshua Alleman
Erik Bailey
John Allemang
Savanna Bailey
Camille Allen
Joshua Bair
Codie Allen
Brittany Baird
Jaxon Allen
Samantha Baird
Jennifer Allen
Rosa Bajana
Joshua Allen
Arron Baker
Kayla Allen
Bree Baker
Keith Allen
Natalie Baker
Kendra Allen
Rudy Balderrama
Kierra Allen
Bethany Baldes
Martin Allen
Joshua Ballard
Richard Allen
Bret Ballman
Samantha Allen
Raymond Balroop
Steven Allen
Omar Bamfleh
Xavier Allen
Brandon Banks
Mark Allgauer
Tayler Banks
Maverick Allison
Trisha Banks
Victoria Allmon
Akesha Baptiste
Sara Allred
Christopher Barker
Michael Allsup
Crystal Barker
Christopher Alltop
Elisabeth Barkowski
Eric Almand
Jessica Barlow
Kyra Almeida
John Barlow
Sondra Almeida
Michael Barnett
Ramon Alonso
Skyler Barnette
MacKenzie Alonzo
Mariah Baron
Ibraheem Alrawi
Isidro Barragan Sanchez
Abdulaziz Alroomi
Kelly Barreca-Fish
Imad Alsalloom
Nicole Barreto
Autumn Alsup
Michael Barrett
Kayla Alsworth
Rachel Barrett
Wil Altamiranda
Daniel Barrios
Patricia Altieri
Elana Bartman
Jealine Alvarado
Audaysha Baskerville
Erin Alvarez
Jared Bates
Maggie Alvarez
Ali Abdulrahman Batis
Napoleon Alvarez
Shawn Battin
Noemi Alvarez
Brandon Bauer
Susana Alvarez
Lily-Suzan Baughman
Didi Alves
Jami-Lee Baumlin
Kayke Alves
Jennifer Baxley
Jordan Alvey
Yesenia Bazan
Hussain Alyami
Gina Bazzinotti
Joshua Amaral
Earl Beacham
Kathleen Amaral
Tyler Beam
Aurora Amaro
Eric Beatty
Ioanna Amato
Judy Marie Beaudre
Mark Amato
Erica Beaulieu
Chantel Amburgy
Traci Beauton
Ryne Ameden
Breezy Beck
Alexander Ameen
Tatyanna Beckford
Ms Amelia Zara Irhamy
Samantha Beebe
Dorine Ament
Cullen Behling
Nicholas Amero
Dustin Belack
Patrice Ames
Cameron Bell
Owen Amigo
Jennifer Bell
Levar Amis
Sidney Bell
Edith Ammon
Trevor Bell
Kimberly Amon
Angela Beltran
Lindsey Amos
Christopher Belz
Fernando Amparo
Anya Bender
Agyemang Amprofi
Jasmine Benfeito
Ashley Amtower
Tatiana Bennett
Kessley Analla
Jason Bentley
Ashley Anastasov
Nikolas Berger
Vanesa Anaya-Aldana
Cody Bergeron
Dervis Anber
Shelbie Bergeron
Samantha Andersen
Tyler Bergerson
Alicia Anderson
Ann Berida
Allyson Anderson
Rebecca Berkey
Brandi Anderson
Samantha Bernard
Brian Anderson
Marc Bernash
Brodee Anderson
Alan Berrios
Cassandra Anderson
Briana Berry
Charity Anderson
Stephen Berry
Delila Anderson
David Berube
James Anderson
Spencer Berube
Janene Anderson
Charles Bestor
Jessica Anderson
Tabitha Bethel
Joseph Anderson
Marissa Betit
Kaylee Anderson
Christan Bettencourt
Kimberly Anderson
Erin Bettencourt
Matthew Anderson
John Bettevy
Nathaniel Anderson
Richard Betts
Rachel Anderson
Amanda Beverly
Shawna Anderson
Katelynn Biederman
Shelby Anderson
Taraneh Bigdeli
Susan Anderson
Rachel Bill
Holly Andreasen
Abigail Bingham
Lindsey Andrews
Kali Birk
Rachel Andrews
Donna Biscotti
Jeffrey Andros
Rachael Bittiker
Sara Andrus
Elizabeth Black
Martina Angel
Kirk Blackburn
Nicholas Angelicola
Erin Blackmon
Michael Angeski
Steven Blackwell
Jessica Angona
Brittnay Blades
Elizabeth Angotti
Ibrahim Blaik
Beverly Aniekwe
Courtney Blaikie
Adeline Anthony
Jay Blair
Joshua Anthony
Kasandra Blair
Lisa Anthony
Mishaila Blair
Jayde Antilus
Jordan Blanchard
Alyssa Antonio
Michael Blando
Robert Anzelde
Hayley Blanford
Justine Aoki
Taryn Blang
Elizabeth Aoun
Paula Blanton
Kaitlyn Apicelli
Connor Blauch
Leticia Aponte
Amber Blevins
Eurlyne Apostel
Ethan Blevins
Vincent Appel
Ashlee Bliss
Angelina Applegate
Phoebejayne Bloom
Christina Applegate
Sofia Blumm
Gayle Applegate
Lilly Boback
Sergio Arana
Noah Boggs
Benjamin Aranda
Joshua Boivin
Ariane Araujo
Kiisha Bolden
Kaitlyn Arcand
Lauryn Bolduc
Christopher Archambault
Matthew Bolton
Rachel Archer
Michele Bolton
Wistar Ard
Christian Bonanno
Ashley Arellano
Tara Bond
Liz Arellano
Kimberly Bone
Gustaf Arfelt
Elizabeth Bonilla
Irving Arias
Austin Bonnell
Jailisse Arias
Jessica Bonner
Mayra Arias
Dawne Booth
Coreen Armatino
Elisha Borden
Shane Armbrester
Tanya Borges
Abigail Armstrong
Diana Borges Cruz
Ashley Armstrong
Lorna Boswell
Hannah Armstrong
Ryan Bottorff
Timothy Armstrong
Leah Bouchard
Zachary Arneson
Elyse Boucher
Aubrie Arnold
Shane Boucher
Austin Arnold
Jacques Boudreau
Katelyn Arnold
Julia Boutchie
Myriah Arnold
Francisco Bove
Sarina Arnold
Carrie Bowers
Bailey Arnold-Fuchs
Christopher Bowie
Joseph Arra
Shana Box
Susan Arrington
Callista Boyd
Miranda Arris
Charles Boyd
Alicia Arroyo
Erin Boyd
Antonio Arruda
Harley Boyden
Robert Arsenault
Lauren Boyle
Susan Artabasy
Stephen Bradley
Ayana Artopee
Edina Braga
Kahla Artwick
Erin Brandenburg
Nicholas Artymowicz
Maurice Brantley
Ryan Artzer
Johnathan Bratton
Christopher Arvanitis
Emilie Bray
Anthony Ascolillo
Heidi Breault
Mikala Ash
Pamala Breland
Jerad Ashby
Jennifer Breneman
Tayler Ashcraft
Abigail Brennan
Robert Ashford
Jeffrey Brennan
Elizabeth Asmus
Rhonda Brewster
Anna Assisi
Justin Brickey
Dimitri Atalla
John Brideau
Maggie Atchley
Dylan Bridge
Khadijah Athanase
Harry Brigham
Christopher Atkins
Jasmine Brissette
Rikki Atkins
Cassidy Brisson
Latonya Atkinson
Duncan Britton
Melinda Atkinson
Alexander Brodsky
Raymond Atkinson
Joseph Brooking
Beth Aubin
Aimee Brown
Christopher Aubut
Alyssa Brown
Anthony Auciello
Barbara Brown
Benjamin Audu
Julie Brown
Ojiki Augustine
Kiana Brown
Michael Augustson
Linda Brown
Nerija Aukstuolyte
Lisa Brown
Samuel Auray
Rachel Brown
Mimi Ausland
Rebecca Brown
Alesia Austill
Samantha Brown
Jay Authement
Sharhonda Brown
Clover Autrey
Kayla Brummitt
Cherol Autry
Jennifer Bruner
Omari Averette-Phillips
Carly Brunjes
Jearmy Avery
Eric Bruno
Richard Avery
Frank Bruno
Robert Avery
Derek Bruns
Christopher Aviles
LaKeisha Bryant
Mattison Aviles
Parker Bryant
Kar Kei Aw
Samantha Bucci
Jumanah Awlia
Erin Buchanan
Heather Ayer
Malcolm Buchannon
Monique Ayers
Jeline Buchwald
Chasity Ayida
Bobbie Buda
Oluwaseye Azeez
Melissa Budinger
Sana Babar
Nicolas Buffa
John Babb
Lauren Buffalo-Newland
Teresa Babb
Qiondra Bullock
Nicole Babbitt
Katie Bunney
Kirill Babkin
Charles Bunting
Anthony Baboolal
Krishann Burd
Steven Bacas
Alvin Burgos
Margaret Bachman
Vivian Burgos
Amy Back
Ashleigh Burnor
Brandon Back
Vanessa Burns
Brice Bacon
Mark Burris
Caroline Bacon
Sara Burt
Alina Badger
Dawn Burton
Raelene Bagge
Jacob Burton
Samantha Bailen
Markita Busby
Alexandria Bailey
Jennifer Bush
Daniel Bailey
Xavier Bush - Winston
David Bailey
Adam Buskey
Gina Bailey
Bryanne Bustead
James Bailey
Paige Butler
Jennifer Bailey
Jonathan Buyno
Michael Bailey
Hailey Bynum
Nathan Bailey
Abigail Byrd
Ophelia Bailey
Douglas Byron
Ryan Bailey
John Cabrera
Sarah Bailey
William Calamita
Sashauna Bailey
Johnathan Calderone
FNU Baimazhenga
Cody Calhoun
Andrea Bain
Ariel Call
Michael Bainbridge
Krystal Callaham
Natalya Baine
Megan Callicoat
Kendra Baines
Leda Calma
Adam Baird
Kayla Calton
Kelly Baird
Macie Calvert
Franc Bakalli
Caeland Calvin
Ashleigh Baker
Kelsey Cameron
Creola Baker
Julia Camire
David Baker
Ada Campbell
Erica Baker
Carolyn Campbell
Holly Baker
Emily Campbell
Jaclyn Baker
Janet Campbell
Nathan Baker
Joshua Campbell
Olivia Baker
Shahzaade Campbell
Peter Baker
Morgan Campo
Rachel Baker
Alexandra Campos Oliva
Tabitha Baker
Rafael Candelario
Tesa Baker
Brian Canniff
Nicklas Balboa
Ricardo Cano
Zachary Bald
Johnnie Cantu
Lisa Baldinelli
Omar Capellan
Fatima Ahmed Omar Balfaqih
Gregory Capoferri
Luke Balge
Ellias Caraballo
Brittani Ball
Tyson Carballo
Cortney Ball
Cleveland Carbon
Greg Ball
Gabriela Cardenas
Tabitha Ball
Brittany Carey
Georgia Ballantyne
Rylan Carey
Rebecca Ballantyne
Heather Carioscia
Trevor Ballou
Carrie Carlson
Saleemah Nur Balqis Abdul Rahman
Colleen Carney
Lusene Balyan
Megan Carolan
Christopher Banaka
Maxwell Caron
Amanda Bancroft
Delanie Carroll
Aaron Bangert
Savannah Carrothers
Andy Banh
Aiko Carter
Ellie Banis
Amanda Carter
Ericka Banish
Chad Carter
Isaiah Banker-Reynolds
Keith Carter
Ashley Bankert
Teal Carter
Matthew Bankert
Tiffney Carter
Alexis Banks
Biviana Casanova
Emily Banks
Emma Casey
Frances Banks
Patrick Cassidy
Katelyn Banks
Javier Castillejos
James Banner
Priscila Castro
Karen Bannister
Alexis Catalano
Lauren Bannister
Daniel Cattano
Rachel Bannister
Ryan Caulder
Evan Baptista
Joseph Cavanagh
Jose Barahona
Kelly Cavanaugh
Ahmad Barakzai
Melissa Caviglia O'Donnell
Mario Barassi
Michael Caviness
Emily Barber
Courtney Cecala
Lindsey Barber
Heather Cecil
Stephanie Barber
Jeffrey Centracchio
Bristyn Barbiuto
Elbia Cespedes
Kelsey Barbour
Amy Chaisson
Shellee Barbour
Atlee Chalwell
Randi Bard
Danielle Champion
Nicholas Bardaro
Tanner Chaney
Rebecca Barela
Brandy Chanthapho
Lisa Barhight
Carrie Chapin
Christopher Barker
Nicholas Chapla
Corey Barker
Mary-Elisabeth Chapman
Fiona Barker
Samantha Chapps
Jenny Barker
Christian Charlebois
Lauren Barker
Denise Charlot
Tari Barker
Santanna Chase
Danielle Barkey
Kimberly Chattin
Sydney Barletta
Linda Cheeseboro
Kenneth Barley
Sin Yee Cheng
Michaela Barloon
Brandi Cherair
Kelsey Barlow
Hannah Cheramie
Lakisha Barlow
William Chesnut
Nadia Barlow
Timmy Chhoeun
Rebekah Barlow
Lisa Chicas
Alana Barnes
Autumn Childress
Angela Barnes
Darrell Chism
Annette Barnes
Pik Chyng Chong
Brittany Barnes
Yue Qian Chong
Megan Barnes
Mary Grace Chow
Rebecca Barnes
Randall Christensen
Robert Barnes
Adam Christian
Candice Barnett
Angelica Christiansen
Jessica Barnett
Angie Christoph
Jonathan Barnett
Bac Chu
Laura Barnett
Kathryn Cieklinski
Brooklynn Barney
Deborah Cieszkiewicz
Carol Barnhart
Oumar Cisse
Michael Barnhart
Olivia Citrano
Tiffany Barnhill
Mary Claffey
Madisyn Barone
Rachel Claflin
Renee Barone
Diamond Clark
Erica Barr
Jennifer Clark
Jason Barr
Michelle Clark
Ashley Barrett
Stephanie Clark
Brett Barrett
Claudia Claudio
Elizabeth Barrett
Darci Cline
Ryan Barrett
Kati Cline
Samuel Barrett
Tricia Cline Brown
Melinda Barrientos
Anastasia Close
Jessica Barriga
Kory Close
Shayetta Barrington
Bronwen Clossin
Daniela Barrios Reyna
Rebecca Clouse
Myla Barron
Carleen Clum
Shaun Barrows
Spencer Coan
Anna Barry
Elaysha Cobbs
Brittany Barry
Kearsen Cochran
Edward Barry
Victoria Cochran
Jaclyn Barry
Briannca Cogdell
William Barry
Hannah Cohen
Lettie Bartels
Joshua Coldwell
Melanie Bartels
David Cole
Dominique Bartholomai
Robin Coleman-Russ
Alexis Bartley
Allyson Collins
Heather Bartley
Danny Collins
Ashley Bartolome
Kelly Ann Collins
Brandon Bartolucci
Shaun Collupy
Lillian Barton
Adamier Colon
Sherry Bartosik
Alexandra Comeau
Lauren Bartow
Jason Comeau
Hunter Basil
Michelle Compton
Kimberly Basilio
Brian Conant
Christian Bass
Megan Conkright
Shanen Bassett
Brett Connal
Timothy Basso
Nicole Contreras
Arun Basuljevic
Jessica Coogan
David Batchelor
Collin Cook
Barbara Bates
Danielle Cook
Samantha Bates
Sara Cookson
Sandy Batesel
Leah Cooper
Nayara Batista
Destini Copas
Jennifer Batlemente
Kari Copeland
Sydney Bator
Shannon Copeland
Selena Batson
Ashley Corcoran
Tiffany Battee
Tyler Corey
Ryan Battisti
Mitchell Cormier
Tyler Baty
Tammy Cornachia
Amber Bauer
Brianna Cornell
Madison Bauer
Johashy Cornely
Toni Bauer
Billy Corporan
Jason Baugh
Kylie Correia
Danielle Baugher
Cristina Corron
Taeli Baughman
Matthew Corsi
Paula Bauhof
Cassandra Costello
Christopher Bauman
Kylie Costello
Scott Bausha
Heather Coston
Kris Bautista Buenaagua
Laronda Coston
Stephanie Bawolek
Matthew Cota
Matthew Bayes
Alyssa Cote
Kyle Bayley
Troy Cote-Ward
Allison Bayliss
Dominic Coughlin
Ashley Baylot
Jacob Coughlin
Jasmyn Baymon
Corinne Coults
Patrick Bayton
Lisa Coults
Brandon Bazinet
Miranda Couture
Ashley Beach
Ashley Cove
Christopher Beach
Destynee Cox
Erin Beal
Tyler Cox
Robert Beal
Allysa Crawford
Alexander Bean
Tyrone Crawford
Anneka Beasley
Mina Creamer
Christopher Beason
Olivia Creighton
Michelle Beatty
Julie Crespin
James Beauchamp
Christina Crider
Jennifer Beauchamp
Jarrod Cristina
Rosemary Beaudoin
Emily Critch
Courtnie Beaupre
William Crocker
Kaitlyn Beausoleil
Melissa Cromosini
Jeffrey Beaver
Anna Cronin
Maricela Beaver
Deidre Cross
Taylor Beaver
Macey Cross
Emily Beavers
Eric Crossen
Kirsten Bechtel
Shawn Crosswhite
Sydney Becic
Shaina Crowder
Aspen Beck
Grant Crowell
Corey Beck
Courtney Crowley
Kaleigh Beck
Jennifer Crumley
Kimberly Beck
Andres Cruz
Taylor Beck
Lillian Cruz
Claudia Becker
Paola Cruz-Rosario
Cory Becker
Craig Culp
Kenneth Becker
John Curcuru
Ashlie Beckett
Jessica Curley
Britni Beckham
Shaler Curtis
Racquel Becknel
Lee Daab
Mitchell Beckner
Michella Daaboul
Paul Beckner
Katelyn Dacey
Anna Bedard
Faridon Dadrass
Kelly Bedard
Abigail D'Agostino
Kelsey Bedford
Pierre Dahbour
Alan Bednar
Rachel Dailey
Lacey Beebe
Tony Dailey
Mary -Kathryn Beech
Kristie Dalton
Cory Beede
Reena Dalwadi
Patrick Beedle
Nathan D'Amico
Christine Beeman
Zachary Damon
Sophia Beers
Biagio Dandio
Brendon Beetle
Salvatore D'Angelo
Samantha Beets
Neetu Daniels
Colton Beevers
Sarah Daniels
Justine Begaye-Halona
Khang Dao
Scotty Behlow
Tuyen Dao
Caitlyn Behm
Timothy Darby
Dorothy Beisler
Sarah Davenport
Parfait Belem
Josephine Davidson
Candace Belin
Katrina Davidson
Isaac Belisle
Martha Davidson
David Bell
Casey Davies
Erika Bell
Anjellica Davis
Esther Bell
Ariana Davis
Jessica Bell
Brianca Davis
Jordan Bell
Carl Davis
Kailey Bell
Christopher Davis
Linzy Bell
Elizabeth Davis
Michael Bell
Jerralyn Davis
Richard Bell
Linley Davis
Rochelle Bell
Mara Davis
Samantha Bell
Michelle Davis
Sophie Bell
Rebecca Davis
Thomas Bell
Denae Dawkins
Timothy Bell
Elizabeth Dawson
Ashley Bellafaire
David Day
Dillon Bellefeuille
Aline Dayaa
Jaynelle Bellemore
Michael Daynard
Nicole Beller
Timothy Dayton
Sheniece Beller
Rosa De La Torre
Bonnie Belot
Bri-Ann De Rooy
Marco Beltrame
Caitlyn Deal
Elizabeth Beltran
Pamela Deamelio
Charles Beltz
Perry Dean
Shyanne Belzer
Victoria Dean
Ilze Benavides
Austin Dear
Regina Benavidez
Elizabeth Dear
Taylor Bencie
Aaron DeCarteret
Alexander Benckert
Troy Deckert
Emily Benckert
Liliya Dedovets
Stephanie Bendinelli
Trissta Dee
Beatrice Benedict
David Deemer
Hanna Benedychuk
Jessalyn DeFranzo
Jayla Benefield
Steven Degraffenreid
Divine Beng
Karen Deichl
Alanna Bengtson
Darrein Deihl
Tabitha Bengtson
Susan Deitrich
Megan Beni
Allen Del Campo
Aaron Bennett
Victoria Deleon
Ashley Bennett
Laura Deletti
Brianne Bennett
Kesy Delilo
Brittany Bennett
Ariana Dell'Ali
Lexcie Bennett
Marcella Delusso Lowd
Meg Bennett
Megan Demarse
Amanda Benoit
Amanda Deneault
Derek Benoit
Shaina Denes
Jessica Benoit
Richard Denney
Noah Benoit
Daniel Dennington
Baxter Benson
Shannon Dennis
Darnesha Benson
Shawn Dennis
Emily Benson
Matthew Denove
Jessica Benson
Matthew Denson
Tyler Benson
Suzette Denton-Hill
Meghan Bent
Janine Depasquale
Dana Bentley
Ashlyn Derrick
Sarah Bentley
Jazmine Derrick
Breanne Benton
Michael Derring
Bernard Bentum
Sarah Desaulniers
Jason Benullo
Darbi Desch
Kaylyn Berard
Grace Desmarais
John Berardinelli
Ronald Desouza
Andre Berenzon
Senlly Devers Vidal
Michelle Berganza-Rios
Alicia Devine
April Berger
Maryanne Devine
Jacy Bergeron
Ruby Devine
Phoebe Bergeson
Bradford Devoe
Blake Berglund
Jesse Devries
Sydney Berglund
Jeremiah Diamond
Ashley Bergman
Malgorzata Diaz
Emily Bergman
Taysha Diaz
Amanda Bergstrom
Michael Dibernardo
Audrey Berkau
Jacqueline Diboni
Patricia Berlied
Jeremy Dicampli
Cody Berlin
Raquel-Alexa Dicenso
Sherry Bernal
Alicia Dickenson
Austin Bernard
Crystle Dickinson
Rochelle Bernard
Linda Dickinson
Steven Bernard
Donavon Dilling
Kyle Bernelle
Kayla Dillon
Ashley Bernier
Kristine Dillow
Donald Bernier
Katrina Dim
Michael Bernier
Leonard Dionne
Megan Bernotsky
Katelyn Diozzi
Christopher Berntsen
Corinne Dipanni
Zachary Berquist
Suzanne Dirkes
Kimberly Berry
Sabrina DiSorbo
Stephan Berry
Mindy Ditmars
Andrea Berry-Poynter
Isabeau Dixon
Zachary Berti
Marjorie Dixson
Michael Bertino
Thanh Do
Daniela Bertolino
Nhi Doan
Myles Berueda
Alexsandra Dobson
Ashraf Besada
Gavin Doehl
Amanda Beske
Jennifer Doehler
Melissa Besong
Morgan Doherty
Andrea Bessman
Michael Dolinar
Kira Bessolt
Ryan Dollard
Eric Best
Erik Domnizky
Mariah Bestland
Keegan Donaher
Denesis Betances
Antino Donaldson
Sheri Betancourt
Emmanuel Donate
Clarence Bethel
David Donatelli
Matthew Bettencourt
Shannon Donley
Jamie Betts
Lindsay Doran
Malanie Beverly
Dustan Dorman
Caryn Beyer
Olivia Dorman
Charles Beyer
Ashley Dossett
Tim Beyersdorf
Llana-Marie Dostie
Diego Bez Zambiazzi
Christine Doty
Matt Bezanson
Margaret Dougherty
Amanda Bibb-Crane
Alexis Dowell
Amanda Bice
Kristen Downing
Kari Bickerstaff
Tommikko Downs
Evert Bickford
Katelyn Doyle
Rhonda Biddle
Morgan Drahnak
Audrey Bieber
Colton Drake
Daniel Bieberich
Margaret Drake
Olivia Bielawski
Joseph Driscoll
Elizabeth Bieler
Matthew Drolet
Katlin Biernesser
Morgan Drum
Mallory Biggs
Nathan Ducharme
Anna-Marie Bigham
Trista Due
Natan Biley
Richard Duffie
Amber Billeter
Timothy Duffy
Emily Bilodeau
Hana Dufrene
Michael Binert
Neil Duggan
William Bingham
Amy Dulaney
Arthur Birakos
Logan Dumais
Brianna Birchall
Shawna Dunbar
Tyler Bird
Delvonne Duncombe
Elizabeth Birdsong
Sarah Dunigan
Dianne Biron
Krystal Dunlap
Deene Birsner
Carly Dunn
Aubrey Birukow
Cuong Duong
Nicole Bisbee-Brown
Dana Dupee
MacKenzie Bischoff
Victoria Duquette
Bianca Bisciglia
Victoria Duran
George Biser
Maxwell Durbin
Casey Bishop
Tiffany Durham
James Bishop
Braeden Dutile
Jason Bishop
Daniel Dutremble
Joshua Bishop
Shanice Duvall
Joshua Bishop
Stefani Dykes
Kira Bishop
Amar Dzelilovic
Rebecca Bishop
Shayla Eakin
Sydney Bishop
Justine Earl
Vinita Bishop
Amy East
Angelica Bissonnette
Stanley Easter
Zachary Bissonnette
Kendra Eaton
Samantha Bitseedy
Weston Eberly
Annie Black
Jennie Ebesuno
Bryan Black
Patricia Eckard
Caitlin Black
Natasha Eckelbarger
Christopher Black
Kenneth Eckenrode
Jacob Black
Karen Eddins
Jamie Black
Joshua Edwards
Jessee Black
Marvin Edwards
Derek Blackburn
Taylor Edwards
Stephen Blackburn
Zachary Effron
Rebecca Blacketter
Nicole Ehinger
Nathan Blackie
Samantha Elder
Tasia Blackley
Kathleen Elias
Maria Blackman-Murphy
Malonia Elie
Nathan Blad
Vanessa Elizondo
Yusuf-Ahmad Blaik
Nancy Eller
Sullivan Blair
Karissa Elliott
Sydney Blais
Colin Elliston
Alexander Blaisdell
Emily Elmer
Kendra Blake
Tasha Elmer
Matthew Blake
Alexis Elsman
Patrick Blake
Juliana Emerson
Rasheed Blake
Kristin Emery
Richard Blake
Taylor Emery
Teresa Blakeslee
Christian Emperio
Ashley Blalock
Nicole Empting
Troy Blamer
Davian England
Willi Blanco-Garcia
Shana England
Ryan Bland
Sheila Engstrom
Shatease Bland
Chantell Ennis
Keifer Blandon
Scott Ennover
Erin Blankenship
Kerry Enokian
Brooks Blanton
Maegan Eperthener
Derek Blasdell
James Epps
Connor Blatchford
Jennifer Epstein
Janet Blauer
Michael Ercole
Brittany Blazek
Wendie Eschliman
Matthew Blazon
Samantha Espaillat
Amber Bledsaw
Arrielle Espinosa
Kristen Bledsoe
Whitney Espinoza
Kara Blevins
David Esquivel
Edyta Blicharz
Erika Estes
Alexandru Blicus
Torin Estes
Clover Rukia Bliss
Alexia Esteves
Lindsay Bliss
Dayana Estrada Salgado
JadeAnn Blix
Jennifer Etheridge
Kristy Blocher
Alexxa Etienne
Amadalluvia Blodgett
Josh Evangelista
Kristin Blodgett
Brooke Evans
Victoria Blodgett
Jacob Evans
Allison Blondin
Tyler Evans
Matthew Blondin
Delia Everhart
Jillisa Bloomquist
Nathan Ewell
Gary Blount
Alexander Exline
Joshua Blum
William Eychner
Tabitha Blunt
Jason Faatz
Damon Blust
Brian Fadden
Donald Boas
Lawton Fagiano
Isaac Boasiako
Kyle Fairbairn
Prince Boateng
Maryse Faison
Alexandria Boboruzian
Danielle Farish
Alexa Boccia
Bryce Farmer
Lis Bochenek
Kimberly Farmer
Rebecca Bock
Timothy Farrell
Steven Boddy
Austin Farris
Christopher Bodine
Ashley Faubert
Alexander Boedeker
Mary Faulkner
Sarah Boehle
Kara Faustino
Devin Boelman
Nejra Fazlic
Celeste Bogaards
Brieana Feeney
Carlos Bogantes-Chaverri
Ryan Feeney
Abby Bogdon
Melinda Feldkircher
Stacy Boguess
Tia Felice
Megan Boissonneau
Jennifer Feliciano
Alexis Boisvert
Ashley Felix
Amanda Boitz
Carlos Felix
Randall Bokath
Rebecca Feller
Brandy Bolan
Amber Feltrin
Megan Boland
Bryan Fenster
Sydney Bolduc
Brett Ferguson
Nathan Bolen
Maria Ferguson
Rachel Bolin
Catherine Ferland
Olivia Bolling
Neyesa Fernandez
David Bolster
Samuel Ferrante
Nathan Bolt
Carissa Ferullo
John Bonacci
Cory Fessler
Nicolas Bond
Janeiah Fickling
Wesley Bond
Mary Fields
Jordyn Bonds
Edith Figueroa
Erika Bonilla
Scarlet Filpo
Kambra Bonilla
Alyssa Filtz
Elizabeth Bonini-Stewart
Steven Findley
Lee Ann Bontrager
David Finley
Jessica Boody
Jacob Finley
Donald Booher
Shannon Finnegan
Sarah-Beth Booker
Sean Fish
Brooke Booms
Hannah Fishback
Wendy Booth
Jennifer Fisher
Brandon Bor
Sean Fisher
Leena Bor Barua
Trisha Fisher
Marta Borcea
Amanda Fite
Krista Bordeleau
Ann Fitzgerald
Melanie Bordonaro
Steven Fitzpatrick
Michael Bordonaro
Tiffany Flaherty
Andrew Boreham
John Flanders
Alexandria Bormann
Matthew Flannery
Sydney Bornyk
Fabian Flechas Ayala
Brian Borowiak
Chelsea Fleig
Kayla Borror
David Fleming
Isadora Bosco
Krysten Fletcher
Erica Bosley
Monique Fletcher
Nicole Bosquet
Andres Flores
Diane Boswell
Mayra Flores
Kelly Boswell
Raeleane Flores
Skylar Bottazzi
Rudy Flores
Hamid Bouagal
Charles Flowers
Jacob Bouchard
Mark Foisey
Kaylan Bouchard
Eshe Folami
Renee Bouchard
Haley Foley
Taylor Bouchard
Taryn Foley
Derek Boucher
Joshua Follansbee
Fiona Boucher
Courtney Follett
Jessica Boucher
Andrew Foote
Nicholas Boucher
Alexandria Ford
Nicholas Boucher
Jake Ford
Trisha Boucher
Skylar Forsyth
Kyle Boudreau
Amber Fortier
Dorann Boughner
Emily Fortson
Tabitha Bouldin
Tanya Forward
Brittanie Boulton
Amy Foster
Sharon Bourassa
Jaymi Foster
Nicholas Bourazak
Kathleen Foster
Christopher Bourgeois
Mario Foti
Daniel Bourke
Mary Fountain
Briana Bourne
Caitlyn Fowler
Aaron Bourns
Jonathan Francis
Chelsea Bourque
Hailey Francoeur
Joann Bourque
Danielle Frank
Katelyn Bourque
James Franklin
Dalton Bouvier
Tyesha Franklin
Farah Bouyacoub
Erica Franks
Anthony Bova
Jennifer Fraser
Shanna Boven
Kathryn Frawley
Robert Bowden Sant
Anthony Frazer
Nicole Bowen
Maria Frazier
Nicole Bowen
Kevin Frederick
Raymond Bowen
Natasha Fredericks
Riley Bowen
Francine Freeman
Sonha Bowen
Jennifer Freeman
Tristan Bowen
Mitchell Freeman
Tylor Bower
Jennifer French
Ashley Bowers
William Fridrich
Kimberly Bowers
Sara Frost
Maranda Bowers
John Frovold
Colin Bowkett
Catherine Fruchterman
Lewis Bowman
Antoinette Fuller
Vanessa Bowman
John Fuller
Cathy Bown
Bailee Fulton
James Bown
Tyler Fulton
Kelsey Bown
Shannon Fulton-Jackson
Alonda Boxley
Taniqua Furtick
Andrew Boyance
Kayla Furu
Sarah Boyce
Louis Fusco
Brianna Boyd
Troy Gaddy
John Boyd
Michael Gagne
Kristen Boyd
Dylan Gagnon
William Boyd
Michelle Galat
Rosalee Boyden
Brandon Galbreath
Aaron Boyer
Cole Gallagher
Serenity Boyers
Sean Gallagher
William Boykin
Rael Gallucci
Alexander Boyle
Katie Galvan
Ashley Boyle
Courtney Galvin
Jaimie Boyle
Marco Gamboa
John Boyle
Sandhya Ganapathiraju
Tamara Boyle
Bianca Garcia
Lisa Bracy
Andro Garcia Economides
James Bradberry
Reginald Garciademarshall
Courtney Braden
Brandon Gardner
Jennifer Bradford
Paulena Gardner
Megan Bradford
Jennifer Gariepy
Tyler Bradford
Ashly Garner
Christopher Bradley
Kinsey Garreffa
Cornelius Bradley
Taylor Garti
Jeremy Bradley
Emma Gassiot
Katie Bradshaw
Jameka Gates
Raymond Bragin
Kiowa Gatewood
Richard Brahm
Sheila Gaudy
Barbara Brahmer
Gatien Gaujac
Mario Brakaj
Joshua Gauthier
Nia Bramble
Fikret Gazioglu
Justin Branam
Raymond Geary
Alanna Branch
Amelia Gebala
Allira Branch
Kenneth Gee
Krystal Branco
Jesse Gehris
Madison Brand
Julia Gelin
Daniel Brandon
Selena Genao
Mary Branham
Aften Genovese
Jordan Branscum
Mareena Gentry
Cierra Brant
Marlana George
Sherell Brantley
Megan George
Barbre Brasche
Diana Geosits
Danyelle Brasley
Jessica Gerard
Amanda Braswell
Ricardo Geronimo
Julia Brau
Brandon Geter
Madison Brayton
William Ghau
Steadmann Brazel
Claudia Ghisolfi
Bobby Brazell
Chimere Gibbs
Rebecca Brazell
James Gibbs
Timothy Breach
Latoya Gibbs
Leah Breaux
Abigail Gibson
Kayla Breden
Ashley Gibson
Jemeicka Breedlove
Michael Giddens
Jacob Breen
Melissa Gier
Christine Brehio
Larissa Giessinger
Dayera Brekke
Raquel Gifford
Anthony Brenize
Ashley Gilbert
Abby Brennan
Heidi Gilbert
Amanda Brennan
Abigail Gilchrist
Robert Brennan
Ruthel Gilchrist
Cassondra Breslin
Erika Giles
Julie Breton
Philandria Giles
Cassandra Brewer
Dillon Gill
Glenn Brewer
Shivraj Gill
Stephen Brewer
Kavalon Gilliam
Amy Brian
Nikisha Gilliam
Danielle Bricker
Elizabeth Gilliland
Nicole Bride
Briana Gilman
Savitri Bridgenauth
Luke Gilman
Raquel Bridges
Mason Gilmartin
Emily Brien
Tabatha Gilmore
Rachel Briggs
Youmajesty Gilmore
Ashley Brightman
Rhiannon Giner
Jenna Brill
Duncan Girvan
Linda Brill
Mallory Gisclair
Jason Brimm
Vatilda Gjokaj
Randy Brimmer
Kevin Gladney
Cassidy Brink
Bridget Glazier
Agnes Briski
Kayla Gleason
Victoria Brissette-Rice
Demetroula Glimenakis
Carol Brittain
Jessica Glorioso
Joseph Britto
Constance Glover
Jason Britton
Ryan Gobelet
Michaela Broadribb
Sara Godell
Demonica Broadway
Kristina Godinez
Brendan Brock
Zachary Goding
Kristie Brock
Joedy Godwin
Michael Brock
Briana Goebel
Thomas Brodhead
Justin Goebel
Jeramy Bromley
Morgen Golden
Jordan Bromley
Brian Goldsmith
Stephanie Bromley
David Goldstein
Nicholas Brondsema
Joshua Goldstein
Elinor Bronnvik Engelking
Alexis Gombins
Laura Bronson
Ricardo Gomez
Anthony Brooke
Madison Gonzales
Kellie Brooker
Micky Gonzales
Lauren Brooking
Ruth Gonzales
Crystal Brooks
Yearim Gonzales
Elizabeth Brooks
Erica Gonzales-Marquez
Jeremy Brooks
Jerica Gonzalez
Jonathan Brooks
Julissa Gonzalez
Natasha Brooks
Maria Gonzalez
Paige Brooks
Michael Gonzalez
Tonya Brooks
Samary Gonzalez
Leslie Brouillette
Sandra Gonzalez
Michael Broussard
Elena Goode
Samuel Brower
Megan Goodman
Amber Brown
Christina Gordon
Ashley Brown
Quintanna Gordon
Bernard Brown
Steven Gorka
Brandon Brown
Jason Goroff
Briana Brown
Erin Gorton
Brittany Brown
Alexis Gotelli
Brittany Brown
Ashley Gough
Cameron Brown
Sarah Gracedel
Christopher Brown
Brittany Graf
Cory Brown
Everett Graham
Damian Brown
Meagan Grant
Dana Brown
Leslie Graves
Daniel Brown
Anthony Gray
Danielle Brown
John Gray
Debra Brown
Anthony Grayson
Faris Brown
Haley Green
Hanna Brown
James Green
Jennifer Brown
Kristine Green
John Brown
Shanna Greenawalt
Jordan Brown
Jacob Gregory
Justine Brown
Shane Greska
Kyle Brown
Danielle Grey
Laura Brown
Alma Griffin
Megan Brown
David Griffin
Mekalah Brown
Matthew Griffin
Michael Brown
Laura Griffis
Pamela Brown
Kortney Griffith
Racheal Brown
Matthew Griffith
Raven Brown
Lisa Griffitts
Rayleen Brown
Colby Griffon
Ryan Brown
Tamela Grisby
Scott Brown
Shayna Grisham
Shantell Brown
Terreion Grissom
Shawna Brown
Alyssa Groen
Shemetria Brown
Nathan Grote
Tonjia Brown
Desiree Groves
Victoria Brown
Scott Gruber
Xavier Brown
Stefan Grumazescu
Zachary Brown
Sammijo Gryder
Misty Brown-Ennest
Yarazed Guajardo
Katelyn Brownfield
Jianghong Guan
William Brownfield
Shelby Guerrero
Jaime Brozusky
Katelynn Gula
Brianna Brubaker
Jennifer Gunn
David Bruce
Shonta Gunn
Hunter Bruce
Raivene Gurley
Nathan Bruce
Carissa Gurung
Lauren Bruch
Cassandra Guthrie
Alyse Bruneau
Javier Gutierrez
Katelyn Brunelle
Lucilla Gutierrez
Katelynn Brunelle
Nathan Hackelberg
Joanna Brunelli
Nickolas Hackett
Grace Brunett
Justin Hadley
Beth Bruno
Lisa Hadley
Nicole Bruns
Phillip Hageman
Zachary Brunsman
Elizabeth Hailey
Emily Brusaw
Dustin Haldane
Damaris Brusby
Brooks Hall
Dean Brust
Celeste Hall
Kariah Brust
Christopher Hall
Austin Bryan
Cynthia Hall
Courtney Bryan
Dorothea Hall
Miles Bryan
Kiana Hall
Amanda Bryant
Shalee Hall
Beau Bryant
Tyler Hall
Brandon Bryant
Michaela Halvorson
Frederick Bryant
Melissa Hames
Jacob Bryant
Mitchell Hamilton
Krista Bryant
Molly Hamm
Laramie Bryant
Kaeli Hammill
Lashay Bryant
Justin Hammond
Alison Bryson
Nicholas Hammond
Robert Bryson
Choolwe Hanalete
Taylor Bryson
Blake Hand
Casey Brzozowski
Andrew Handlon
Sarah Brzozowski
Anthony Handy
Lisa Buccilli
Rachel Handy
Beth Bucek
Thomas Hanifan
Briana Buchan
Joseph Hanks
Kathryn Buciak
Danielle Hanlon
Brendan Buckley
John Hanna
Karl Buckley
Zachery Hanna
Krystal Buckley
Camryn Hanninen
Howard Buckwold
Sydney Hannon
Katherine Budd
Jacey Hansen
Francesca Budesa
Erica Haradon
Alexander Budge
Kara Harasha
Randi Budlong
Ryan Harber
Holly Budvarson
Brittany Hardeman
Matthew Buendia
Melissa Hardiman
Antoinette Buffalo
Douglas Harding
Melanie Bugliari
Cortney Hardwick
Chadwick Buist
Tori Hardy
Daniel Bulanowski
Briana Hargrove
Bryan Bulger
Melissa Harker
Rita Bull
Melissa Harmon
Stephanie Bulla
Angela Harper
Morgan Bullard-Hodge
Timothy Harper
Matthew Bumford
Karen Harrell
Adam Bunch
Andrew Harrington
Brianna Bundzinski
Brooke Harrington
Austin Bunz
Jacob Harris
Melissa Bunz
Katara Harris
Mary Burby
Laura Harris
Cody Burch
Deidre Hartley
Ashley Burdette
Jacqueline Hartley
Jacob Burdette
Nikole Hartmann
John Burdette
Jonathan Hartsock
Eric Burer
Taylor Harvey
Ashley Bures
Kristyn Hasanof
Crystal Burgess
Tarik Hasic
Marcus Burgess
Esther Hauck
Mary Burgin
Samirah Haw
Jennifer Burgio
Jonathan Haworth
Denise Burgos
Courtney Hayenga
Julio Burgos Carrascal
Leslie Hayes
Matthew Burgoyne
Sabrina Hayes
Theresa Burgrabe
Christena Haynes
Christy Burke
John Hazelrigg
Daley Burke
Ashten Healy
Hannah Burke
Kasey Hebert
Katlyn Burke
Ryan Heger
Leah Burke
Chelsey Heil
Patricia Burke
David Heinen
Taylor Burke
Marc Heiskell
Logan Burkham
Philip Heisse
Brandi Burkhart
Melissa Held
Judith Burkholder
Sara Heller
Pepper Burkholder
Joseph Helmuth
Orville Burks
Daniel Helton
Kelly Burne
Kaela Henasey
Taylor Burnell
Ashley Henderson
Nathan Burnham
Justin Henderson
Cassandra Burns
Kelly Henderson
Ryan Burns
Lanegra Henderson
Sean Burns
Phillip Henderson
Stephanie Burns
Lauren Hennesy
Zacchery Burns
Christina Henry
Henrika Burnside
Cordella Henry
Rachael Burnside
Sean Henry
Taylor Burnworth
Grace Henson
Marcus Burr
Shelby Henson
Chris Burris
Tiera Herbert
Jared Burris
Douglas Herling
Leah Burrow
Elijah Herman
Miriam Burrow
Carmina Hernandez
Aaron Burrows
Francisco Hernandez Ramos
Amanda Burton
Jose Herrera
Jonathan Burton
Andrea Herrmann
Gayle Busby
Jacob Herron
Alex Bush
Korrita Herron
Patrick Bush
Lauren Herron
Ricky Bush
Kathleen Hettlinger
Robert Bush
Johnathon Hicks
Victor Buskirk
Edward Hieber
Francis Busuttil
Charles Hifo
Elizabeth Butch
Jessie Higdon
Michelle Butcher
Deleisha Hightower
Jacob Butler
Michael Hilderbrand
Justyn Butler
Renee Hildreth
Kelly Butler
Verlean Hill
Brittany Butterworth
Katrina Hillard
David Button
MacKenna Hill-Kelly
Victoria Buttray
Rikki Himel
Brittany Butts
Patrick Hinckley
Ashley Buzard
Chiquita Hindman
Andrew Bydlon
Kimberly Hinds
Travis Byerly
Casey Hinebaugh
Victoria Byerly
Deborah Hines
Karen Byers
Michael Hinojosa
April Byfield
Casey Hinton
Michael Byk
Fallyn Hippert
Danielle Byrd
Daniel Hipsher
Alexander Caban
Katie Hire
Rachelle Cabauatan
Paige Hisam
Roderick Cabil
Mary Hites-Souders
Mary Cabral
Anh Hoang
Timothy Cabral
Thang Hoang
Amanda Cabrera
Colin Hoddy
Franchescca Cabrera
Priscilla Hodge
Theresa Cabrera
Thomas Hodge
Hannah Cade
Ashley Hodges
Charles Cady
Christopher Hodgkins
Heather Caetano
Jennifer Hodgkiss
Alexandra Cafarella
Lydia Hodgson
Jennifer Caforio
Justin Hoff
Geoffery Cahill
Alexander Hogan
Edward Caiazzo
Krista Hogan
Maureen Cain
Luke Hogan
Megan Cain
Pamela Hogan
Wendy Cain
Zachary Holdcroft
Christopher Cairns
Joshua Holden
Melissa Cairo
Brianna Holdsworth
Matthew Caito
Vanessa Holifield
Tracey Cake
Elaine Holler
Michael Calabrese
Jessica Hollingsworth
Max Calamari
Haley Hollister
Alan Calcluth
Madison Holstein
Karen Calderon
Madison Holt
Vanity Caldwell
Michael Holt
Steven Calfee
Brittany Holzbauer
Christopher Calhoun
John Homman
Dominique Calhoun
Daphne Yuen Yee Hooi
Andrea Cali
Donna Hoos
Adore Calixto
Quaid Hormell
Brandy Callahan
Brooke Horniak
Emily Callahan
Michelle Horton
William Callahan
Kelly Hosterman
Leonardo Calle
Makayla House
Kelsey Callear
Kevin Householder
Katherine Callery
Gabriel Housel
Evangelina Callesis
Brian Houts
Blake Calnan
Alicia Howard
Ann Calvagna
Erin Howard
Desiree Calvillo
Evan Howard
Amanda Camacho
Jaden Howard
Melanie Camden
Jalia Howard
Jamie Camello
Taylor Howarth
Melissa Camelo
Morgan Howell
Amanda Camerano
Nathen Hower
Angela Cameron
Julianna Hromis
Stephen Cameron
Zhenyi Huang
Meisha Camm
Kimberley Hubanks
Amanda Cammilleri
Cameron Hubbard
Andrew Cammilleri
Elizabeth Hubbard
Dominic Campagnone
David Huckabone
Jeffrey Campanozzi
Nadine Huey
Bobbie Campbell
Lisa Hughes
Charles Campbell
Otrina Hughes
Danielle Campbell
Tyler Hughes
Iryna Campbell
Wei Sin Hum
Jacquiline Campbell
Ashlynn Humphrey
Justin Campbell
Bryan Hunt
Justin Campbell
John Hunt
Katheryn Campbell
Katrina Hunt
Kendra Campbell
Alicia Hunter
Lamar Campbell
Angela Hunter
Robin Campbell
Rachel Hunter
William Campbell
Devon Hurley
Elisa Camrell
Natalie Hurt
Jennifer Canady-Lauritsen
Omar Hussain
Felicia Canales
Amina Hussein
Morgan Canavera
Paige Hutchins
Celestina Candanoza
Corina Iavarone
Cynthia Candelaria
Rebeca Ickes
Corey Canfield
Marie Igoe
Brian Canham
Ashton Illingworth
Jessica Cann
Cailla Impelidodayoan
Lee Cannard
Lanita Insixiengmay
Lauren Cannizzaro
Angelina Iosso
Kellie Canright
Tracey Irwin
Erika Cantarella
David Isaac
Michele Canto
James Ivey
Anthony Cantore
Kallin Iwasaki
Matthew Cantrell
Mark Jablonski
Nicole Cantrell
Anna Jackowski
Rebecca Cantu
Britney Jackson
Sandra Cantu
Charity Jackson
Sara Cantu
Clarissa Jackson
Vanessa Cantu
Mark Jackson
Hong Cao
Salisa Jackson
Alyssa Caouette
Shannon Jackson
Cristel Capeles
Latara Jacobs
Maison Capelle
Rikki Jacobs
Maria Capobianco
Cole Jacobsen
Christine Cappell
Heather Jacobson
Christian Capps
Justin Jaggers
Jasmine Caradine
Andrew James
Gene Caraker
Jessica James
Desiree Carbonell
Rebecca James
Josephine Carbonell
Toni James
Kerri Carbonneau
Britney Jamison
Thomas Carchedi
Brandon Janeliunas
Elissa Cardenas
Mikayla Jankowski
Rachel Cardenas
Francis Jannuzzi
Addison Carder-Cannillo
Emeline Janowicz
Andrew Cardin
Miranda Jansen
Deanna Cardinal
Denuel Jarba
Matthew Cardinal
Candace Jebo
Jaclyn Cardona
Yasmin Jefferson
Juan Cardona
Edward Jenkins
Anthony Cardoza
Ian Jennison
Kevin Carey
Crystal Jensen
James Carini
Dennis Jensen
Racheal Carles
Caymen Jessen
Chelsea Carlson
Taylor Jewett
Crystal Carlson
Deja Jimenez
Dana Carlson
Kendra Jimenez
Emily Carlson
Samantha Jobin
Jared Carlson
Shane Jobin
Jenna Carlson
Janin John
Justin Carlson
Zino John
Nathaniel Carlson
Casey Johnson
Ryne Carlson
Cory Johnson
Greta Carlsson
Courtney Johnson
Katelyn Carmen
Devan Johnson
Tia Carmichael
Holly Johnson
Delenna Carmona
Jessica Johnson
Sydney Carney
Jontaue Johnson
Katelynn Carpenter
Jordyn Johnson
Mason Carpenter
Karrie Johnson
Roxie Carpenter
La Vonna Johnson
Danyele Carpentiere
Latoya Johnson
Zachary Carper
Melanie Johnson
Katherine Carpio
Suzanne Johnston
Ashly Carr
Hallie Johnstone
Jessica Carr
Alex Jones
Samantha Carr
Amber Jones
Samantha Carr
Christopher Jones
Cassandra Carrasquillo
Donovan Jones
Jared Carreiro
Jessica Jones
Shallyn Carreiro
Martez Jones
Dulce Carreno
Owen Jones
Ivette Carrero
Raihana Jones
Janet Carrero
Rena Jones
Tiffany Carriere
Daniel Joosten
Raymond Carrillo
Annabeth Jordan
Jephelin Carrillos
Brian Jordan
Adriana Carroll
Elizabeth Jordan
Constance Carroll
Kaylei Jordan
Kelly Carroll
Lyanne Jordan
Michael Carroll
Precious Jordan
Sarah Carroll
Scarla Joseph
Katalin Carrow
Deborah Joslin
Peter Carrozza
Leon Judge
Carl Carson
Logan Judkins
Devin Carson
Lois Judkins
Sabrina Carson
Amanda Jukich
Shakina Carswell
Justin Julian
Ivette Cartagena
Heather Jurrens
Amanda Carter
Kevin Justice
Amanda Carter
Ridge Kaaekuahiwi
Amanda Carter
Whitney Kahanek
Bradley Carter
Robert Kaminski
Brian Carter
Brendan Kampfe
Courtney Carter
Danyel Kanas
Holly Carter
Michael Kane
Ilian Carter
Rachel Kane
Mary Carter
William Kannan
Meaghan Carter
Brittany Kaplowitz
Sha'kedra Carter
Reya Karageorgos
Timothy Carter
Shobhit Karanwal
Tyler Carter
Jaiprada Karlinagaran
William Carter
Nicholas Karos
Kimberly Cartier
Scott Kass
Dante Cartolano
Greg Kates
Jennipher Casado
Zachary Kauffman
Anna Casagrande
Alyssa Kear
Dominic Casamassima
Justin Keefe
Acacia Case
Morgan Keeling
Amanda Case
Daryl Keene
Sallymae Casellas
Vanessa Kehoe
Jessica Casey
Precious Keitt
Kimberly Casey
Matthew Kelleher
Stephanie Cash
Hannah Keller
Daianera Cashman
Matthew Keller
Anthony Casian
Richard Kelley
Andrew Caskey
Talyna Kellum
Noah Cass
Andrea Kelly
Jeremy Cassady
Ryan Kelly
Samuel Cassady
Ryan Kelly
Stephen Cassady
Shante Kelly
Robert Cassatt
Patrick Kem
Kristen Cassel
Carissa Kent
John Cassell
Dale Kenyon
Justin Cassell
Nancy Kerr
Lindsey Cassell
Mark Kersting
Jordan Casteel
Abigail Kesecker
Henry Castellanos
Elena Kessel
Yesenia Castellanos
Chase Kessler
Lance Castille
Abigail Ketola
Carol Castillo
Johnathan Keyes
Kristal Castillo
Ashwina Khapre
Sara Castillo Arias
Abdullah Khawandanah
Grace Casto
Svetlana Kholodova
Jamie Castro
Abigail Killam
Lonwood Castro
Alesha Kimball
Lyndsey Castro
Sarah Kimberlin
Stacey Castro
Jessica Kincaid
Alexia Cataldo
Alexis King
Carrie Cataldo
Aubrey King
Brian Cate
Jessica King
Chelsea Catino
Lonny King
Kimberly Cato
Rachel King
Todd Caton
Tirza King-Hugill
Robert Catron
Rachel Kinlaw
Amber Caudle
Katlyn Kinney
April Caulder
Phillip Kirk
Kaylee Cavagnaro
Walter Kiser
Stephanie Cavalier
Laura Kitchens
Tara Cavalluzzi
Billy Klaas
Christopher Cavanaugh
Alexandra Klauer
James Cavanaugh
Michael Klein
Patrick Cavanaugh
Nicholas Klotz
Daniel Cavazos
Harold Knight
Lacey Cavin
Kevin Knotts
Kayla Cazares
Amber Knowles
Domenica Cazzola
Grace Knowlton
Desiree Cecconi
Casey Koch
Nicholas Cellura
Maximillian Kolesar
Hollie Cepeda
Asia Kollars
Kristin Cerbo
Raynold Kontoh
Jennifer Cerbone
Kayla Kordecki
Santino Cerino
Mustapha Koroma
Emmy Cerra
Matthew Kosloski
Aaron Cerrato
Teodora Kostadinova
Sarah Cerrella
Christopher Kraemer
Gabrielle Chadee
Caitlyn Kraft
Xiufang Chai
Bradley Krall
Caitlyn Chain
Matthew Kramer
Alexandra Chaisson
Hunter Krech
Karah Chaisson
Amy Kremer
Christina Cha-Jua
Joanna Jeyamalar Krishnamoorthy
Tyler Chalifour
Jenna Kroening
Ian Chamberlain
Andrew Kubasti
Madison Chamberlain
Krysta Kuchlewski
Spencer Chamberlain
Summer Kucky
Toni Chamberlain
Katie Kuhlman
Antonette Chambers
Yaina Kulp
Michaela Chambers
Colleen Kurz
Unique Chambers
Philomina Kusi
Nina Chambers-Lopez
Alec Kwait
Sara Chambless
Jasmine Laakko
Jess Chambliss
Lionel Laborde
Sarah Champagne
Geremy Laboy Prospere
Angela Champlain
Jason Lacount
Ryan Champlin
James Lacroix
How Yee Chan
Kevin LaCroix
Peter Chan
Megan Lafleur
Justin Chandler
Homer Lafond
Danelle Chandra-Sekhar
Kiley LaFond
Amy Chaney
Cheryl Lajeunesse
Travis Chaney
Noah Lajoie
Jason Channel
Tina Lajoie
Betsabe Chapa
Karl Lalanne
Michael Chapkounian
Hye Lam
Rachael Chaplin
Amanda Lambert
Adin Chapman
Danielle Lambert
Brielle Chapman
Savannah Lambeth
Cinderella Chapman
Martha Lammon
Conner Chapman
Brittany Lancaster
Emma Chapman
Jane Lancaster
Jessica Chapman
Erika Lane
Khadijah Chapman
Ciera Lang
Christopher Charbonneau
Jamie Langa
Aidan Charest
Steven Langenfeld
Judith Charles
Lindsey Langley
Kelsey Charlesworth
Ryan Lapierre
Heather Chartier
Ashleigh Lapointe
Shane Chartier
Erica Largent
Andrew Chase
Shawn Larivee
Denise Chase
Stephanie Latko
Heather Chase
Sarah Lavoie
Michael Chase
Jessica Law
Ramica Chase
Nicole Lawley
Samantha Chase
Amanda Lawrence
Tonya Chase
Cydney Lawrence
Kaylie Chasse
Shirley Lawrence
Ryan Chasse
Catherine Lawson
Amanda Chastain
Danielle Layman
Amanda Chatterjee
Remus Lazaroaia
Bhavdip Chauhan
Jessica Lazos
Cindy Chauran
Noel Lebeau
Jhey Chavanne
Amanda Lebron
Hannah Chavez
Elizabeth Lecher
Jennifer Chavez
Michael Leduc
Vilma Chavez Isidro
Amy Lee
Pooi Ye Chee
Asia Lee
Jennifer Cheever
Christopher Lee
Travis Chelard
Jacob Lee
Wei Ching Chen
Joseph Lee
Rebekah Chenel
Robert Lee
Peter Chenier
Joelcieann Lefavour
Yew Jun Cheok
Sarah Leighton
Caroline Chepkwony
Stephanie Lemasters
Misty Cherry
Alyssa Lemley
Jeremiah Cheshire
Areanna Lemon
Aharon Chesler
Faith Lenard
Regina Chesney
Madeline Leo
David Chestercove
Melinda Leon
Nathan Chevalier
Amy Leonard
August Chianese
Kyle Leonard
Jacqueline Chiappetta
Daniel Leslie
Marlon Chiavelli
Robin Lester
Nadjib Chibout
Kaitlin Levesque
Amrishi Chicooree
Lakin Levisky
Elif Chiftchi
Makyla Lewellen
Donal Childers
Ryan Lewicki
Donell Childers
Christopher Lewis
Meaghan Childers
Tremayne Lewis
Ariana Childress
William Lewis
Heather Childress
Kelly-Rose Leyko
Melinda Chilson
Brady L'Heureux
Ee Ling Chin
Joshua Libby
Yan Lin Chin
Samantha Libby
Selena Chiodi
Jason Lickfeldt
Melissa Chiriboga
John Lien
Shalonda Chisholm
Nicolas Lietzke
Kayla Chism
Weng Sum Liew
Ashli Chisolm
Melvin Ligon
Kaushik Chitrapu
Mary Magaret Ligus
Kendahl Chmara
Brenna Lilly
Amanda Chmielowski
Tyen Xin Lim
Lisa Choeun
Victor Chun Howe Lim
Christopher Choi
Sarah Linder
Susan Choiniere
Kara Lindstrom
Alexandria Cholewinski
David Lindwall
Ellen Chouinard
Amelia Lisowski
Siriphone Chounlamany
Audi Lister
Katie Chrisco
Stephen Lister
Carl Christensen
Courtney Little
Jeff Christensen
Gillian Little
Jill Christensen
Miranda Littlefield
Emily Christian
Catherine Livingstone
Lacey Christiansen
Amy Lobb
Kaylah Christie
Michael Loede
Christy Christman
Joshua Loeffler
Christine Chuang
Conner Logan
Angela Chubb
Leah Logan
Rebecca Chumley
Kelly Logan-Jackson
Melinda Church
Jesse Loggins
Sean Churchill
Deidra Logue
Sarah Churney
Sebastian Loire
Laura Ciarcia
Melissa Loiselle
Giuseppe Ciavarro
Francis Longo
Daniela Cicchetti
Caitlin Longwell
Phillip Cihak
Joshua Longworth
Erica Cimaglia
Tiong Yong Loo
Veronica Cimilluca
Amber Lopes
Francisco Cintron Jimenez
Abram Lopez
Jessica Cintron-Nazario
Matthew Lopez
Cassandra Cintron-Rivera
Michelle Lopez
Samantha Cipriano
William Lord
Kristi Cirone
Christopher Lore
Arica Cisneros
Edgar Lorenzo
Mamadou Cisse
Tracy Lorenzoni
Eric Clancy
Brett Losier
Kelsey Clare
Ernest Louis
Amanda Clark
Stephen Louvat
Amy Clark
Wei Hon Low
Angel Clark
Jahleel Lowe
Bryan Clark
Joslin Loyear
Charles Clark
Brittani Lucas
Courtney Clark
Clay Lucas
Dana Clark
Zachary Lucas
Jasmine Clark
Taylor Ludwig
Jason Clark
Xanthin Luptak
Jeremy Clark
Kathryn Lutz
Kristal Clark
Rachel Chi-Yii Lye
Krystal Clark
Jacqueline Lyle
Lashannda Clark
Olivia Lyman
Michael Clark
Nadia Lynch
Nicole Clark
Ashley Lyons
Phillip Clark
Keantae Mabine
Quincei Clark
Kody MacAulay
Robert Clark
Sabrina MacDonald
Sarah Clark
Samantha MacDonald
Tayamka Clark
Alexa Machado
Trevon Clark
Camille MacIsaac
Allison Clarke
Joanna Mack
Michael Clarke
Serena MacMaster
Terri Clarke
Mitchell MacNeill
Victoria Clarke
Eglys Madrid
Yessyca Clarke
Kelsey Magill
Alexis Clary
Samantha Maglio
Gabrielle Clauer
Jason Magri
Madison Clausen
Andrea Maguire
Curtis Clawson
Raquelle Maguire
Cassondra Clayborne
Khalifa Mahdi
Ramsey Clayter
Jaime Mailloux
Erika Clayton
Charlotte Majeskey
Jaime Cleary
Emily Major
Trista Cleary
Jacqueline Major
Cassandra Cleaves
Sean Malebranche-Palmer
Sean Clem
Chase Malik
Alyson Clement
Julie Malosh
Michelle Clement
William Maness
Antonio Clemente
Christopher Manis
Kadie Clements
Lydia Mann
Maurice Clemmons
Ian Manning
Jennifer Clemons
Brenda Mannion
Ryan Clemons
Chelsea Mansfield
Yasmeen Clemons
Christopher Mansfield
Kira Clerc
Jessica Manson
Lisa Clermont
Joana Mantey
Carl Cleveland
Starla Marchant
Vickery Cleveland
Rachael Marinez
Carol Cliff
Anastasia Marino
Preston Clifton
Christopher Mariotti
David Cline
Dylan Markowycz
Kacee Cline
Ashley Marrazzo
India Clinton
Ryan Marsh
Andrew Clites
Cassandra Marshall
Alyssa Clogston
Cory Martin
Barron Clogston
Ebony Martin
Cailey Clogston
Heather Martin
Billy Cloud
Jake Martin
Allen Clouse
Jessica Martin
Peter Clow
La'Von Martin
Steven Clukey
Maria Martin
Jalen Everett Co
Vanessa Martin
Sebastian Coar
Victoria Martin
Brigan Coard
Nicole Martindale
Kassey Cobb
Breana Martinez
Megan Cobb
Daryl Martinez
Olivia Cobbins
Jose Martinez
Brandon Cochran
Linda Martinez
Tyla Cochran
Nicolette Martino
Shema Cochrane
Desiree Martins
Seth Cockfield
Hailey Martlock
Sky Coe
Sarah Martzahl
Mark Coelho
Donald Marvel
Daniel Coello
Julius Marvin
Sydney Cofer
Alexandre Mascrier
Joanne Coffey
Sydney Mason
Kelsey Coffey
Tamra Mason
Nathan Coffey
Kelsey Massar
Steven Coffin
Erin Masters
Tracy Coffman
Tracy Matava
Kayla Coggins
Amy Matheson
Hannah Cohen
Maybile Mathews
Joshua Cohen
Carmen Matias
Stacy Cohen
Sarah Matta
Sydney Cohen
Gabriela Maul
Courtney Colbert
James Mavrogeorge
Margaret Colburn
Nicholas Maxwell
Christopher Colby
Benjamin May
Ryan Colby
Lawrence May
Amanda Cole
Toya Mayes
Cassidy Cole
Jennifer Mazzola
Douglas Cole
Nikole McBee
Serenity Cole
Colin McBride
Adam Coleman
Darien McCall
Christopher Coleman
Teresa McCandless
Dejanae Coleman
Brian McCarthy
Donna Coleman
Lawrence McCarty
Eamon Coleman
Haylie McCollough
Jason Coleman
Edward McCormack
Jennifer Coleman
Jahuie McCrary
Marcellis Coleman
Tearra McCray
Mireya Colette
Jamie McCrillis
Dean Coletti
Francesca McCulloch
Vera Coley
Chiquita McCurry
Brittany Collett
Katherine McDade
Joshua Collett
Gary McDaniel
Tracy Collette
Matthew McDaniel
Carla Colley
Steven McDaniel
Christina Colley
Jessica McDermott
Darian Collier
Jeremy McDonald
Enjeliqua Collier
Ke-Ona McDonald
Carlie Collini
Shirley McDonald
Amy Collins
Jenna McDonough
Ann-Marie Collins
Aleesha McDormand
Bryan Collins
Kyle McFadyen
Conchevia Collins
Nicole McGee
Elyse Collins
April McGhee
Erin Collins
Rachel McGhee
Joshua Collins
Stephanie McGibbon
Kelli Collins
Tamera McGill
Sara Collins
Mikaela McGowan
Tabitha Collins
Nichole McGrail
Stephanie Collins-George
Dillon McGrath
David Collum
Kylie McGraw
Kathleen Colombaro
Ophelia McGraw
Sandra Colombo
Brett McHugh
Jessica Colon
Michelle McKay
Maura Colon
Annesha McKeithan
Dana Colonna
Wilbur McKesson
Richard Colosky
Jennifer McKinney
Michele Coltrane
Naomi McKneely
Rose Colvin
Kaitlyn McLaren
Jason Comeau
James McLaughlin
Sandra Comeau
Mathew McLean
Katelyn Comire
Justin McLynch
Trinity Compton
Justin McMahan
Lisa Comsia
Haylee McMahon
Daniel Comstock
Victoria McManus
Abby Condon
Emily McMaster
Alycia Cone
Angel McMellin
Brandon Confair
Trinity McMichael
Daniel Confar
Ryan McMurray
Timothy Conlin
Garry McNair
Sierra Conn
Erin McNally
Lisa Connaughton
Abby McNulty
Sean Connell
Gorgeous McPeters
Salma Connelly
Cynthia McQuarrie
Shayna Connelly
Martin McRobie
Bradley Conner
Torrey Meade
Elizabeth Conner
Russell Means
Joseph Conner
Matthew Medeiros
Stormy Conner
Kelly Medicus
Dana Conner Delongpre
Emerson Medina
Briana Connin
Javier Medina-Ortiz
Ryan Connolly
Tommy Medley
Alyssa Connors
James Medrano
Larissa Conrad
Katrina Mega
Lisa Consbruck
Zachary Mehl
Anthony Consiglio
Barrett Meigs
Paul Conticchio
Sabina Melendez
Daniel Contrades
Joseph Meli
Audrina Contreras
Jenny Melville
Nicole Contreras
Jennifer Mendez
Melissa Contrevo
Beatriz Mendoza
William Conway
Cristina Mendoza
Amanda Cook
Ashly Meraz
Amanda Cook
Anais Mercedes
Bobby Cook
Omar Mercedes
Caitlin Cook
Linda Merchant
Cassie Cook
Qusai Merdad
Edward Cook
Brenna Merrins
Haley Cook
Sarah Merritt
Johnathan Cook
Lauren Messier
Jordan Cook
Matthew Messier
Kelly Cook
Kaley Michaels
Kourtney Cook
Grace Mickle
Lisa Cook
Tawana Middleton
Nigel Cook
Sarah Miksek
Sara Cook
Cody Miller
Seth Cook
Gabrielle Miller
Shellene Cook
Jeremy Miller
Tiffani Cook
Joshua Miller
Andrew Cookson
Nicolas Miller
Brandon Cookson
Sarah Miller
Katie Cookson
Shawn Miller
Tory Cooley
Skyler Miller
Justin Coolidge
Stephen Miller
Lindsi Coomer
Jasmine Millican
Michael Coons
Michael Millimaci
Rachel Coons
Joshua Mills
Ariel Cooper
Michelle Mills
Chandler Cooper
Nickolas Minard
Megan Cooper
Michael Minnichbach
Sally Cooper
Alexander Minsky
Jenna Copeland
Morgan Minto
Olivia Copeland
Amber Mitchell
Meghan Coppinger
Daniel Mitchell
Lillian Cora
Douglas Mitchell
Jose Coral
Kadesia Mitchell
John Corbett
Katherine Mitchell
Nicholas Corbett
Kayla Mitchell
Nicholas Corbin
Nicole Mitchell
Estela Cordeiro
Rebecca Mitchell
Kacey Cordeiro
Timothy Mitchell
Jaclyn Cordell
Carmella Mixon
Brandy Corder
Aida Qistina Mohamad Radhi
Christopher Corleto
Jeffrey Mohr
Sebethany Corley
Daisy Montano Martinez
Christopher Corliss
Emily Monteforte
Dara Cormany
Jennifer Montgomery
Colby Cornwell
Lindsey Montpelier
Jason Cornwell
Celia Moodenbaugh
Paola Corrales
Kwesie Moodie
Elva Correa
Melissa Moon
Sonia Correa
Andrew Moore
Grace Correa Fuentes
David Moore
Matthew Correia
Evan Moore
Yarisa Correia
Jocelyn Moore
Deana Corriere
Katrena Moore
Thomas Corrigan
Milan Moore
Tyler Corriveau
Tiffany Moore
Jonah Corry
Whitney Moore
Robert Corso
Kayla Mora
Angel Cortes
Deonna Moran
Kristen Cortright
Kevin Moran
Caleb Cosentino
Michael Moran
Teresa Cosentino
Leticia Moreno
Cynthia Cosner
Mauricio Moreno
Lorie Cospelich
Vanessa Moreno
Courtney Costa
Brooke Morgan
Marc Costa
Karen Morgan
Anastasia Costa Goggins
Sean Morgan
Amanda Costales
Allison Morin
Kenneth Cote
Rebecca Morin
Kristal Cote
Aleshia Morris
Sarah Cote
Brian Morris
Brittney Cotrona
Ebony Morris
Eric Cotterman
Shezetta Morris
Brianna Coughlin
Tobias Morrish
Brittney Coughlin
Jeremy Morrison
Christian Coughlin
Krista Morrison
Marcy Coughlin
Kyle Morrissey
Sean Coughlin
Brittney Morrow
Jason Couillard
Solomon Morse
Patrick Countryman
Gamal Morton
Graham Counts
Jennifer Morton
Scott Courchaine
Charity Mosher
Alicia Cournoyer
Ryan Moskevich
Alexandra Coursey
Latasha Mosqueda
Paul Cousineau
Heather Motta
Madison Covino
Shawneequa Moundounga
Noah Cowan
Angie Mount
Elizabeth Coward
Lindsay Mousseau
Marissa Cowart
Bret Mucha
Britney Cowling
Jessica Muffoletto
Shaun Cowsert
Khadijah Muhammad
Ashlyn Cox
Qiturah Muhammad
Jacob Cox
John Mullen
John Cox
Angela Muncy
Jordan Cox
Jessica Munoz
Katherine Cox
Kaitlyn Munroe
Lori Cox
Mollie Munroe
Nathan Cox
Jessie Murdock
Sandra Coy
Betty Murphy
Mollie Crabtree
James Murphy
Shane Crabtree
Richard Murphy
Ashley Craft
Emily Murray
Hailey Craig
Joselyn Murray
Marqueisha Craig
Annemarie Murtha
Natalie Cramar
Nathan Musgrave
Lisa Crampton
Christopher Music
Michael Crampton
Anthony Muthoni
Daphinie Cramsie
Matthew Myers
Christopher Crank
Michael Myers
Andrew Cranmer
Patrick Myers
Amy Crawford
Waleed Nabt
Brandi Crawford
Caitlin Nadeau
Chandra Crawford
Ronnell Nader
Katie Crawford
Audra Nahrebecki
Kylanna Crawford
Justine Naia Soto
Lemont Crawford
Darcy Nainoa
Barbara Crawford-Scott
Daniel Nakamoto
Mary Crawley
Angela Naser
Bethany Crawmer
Donielle Nash
Katherine Creager
Steven Nault
Tami Creamer
Brianna Nazarenus
Nathanael Crecca
Edward Neal
Kelley Creed
Reshea' Ned
Olivia Crema
Elizabeth Neff
Treesa Creps
Dathan Nelson
John Crescimanno
William Ness
Alan Creson
Hailey Newton
Tejan Crichton
Marlene Newton
Caitlin Criner
Nicole Newton
Benjamin Cripe
Tiffany Newton
Kurt Criscione
Judith Nfonge
Samantha Crise
Anh Nguyen
Brittany Crismon
Anh Nguyen
Allison Crisp
Brian Nguyen
Tessa Criste
Chi Nguyen
Sebastian Crites
Dennis Nguyen
Samantha Crocker
Duong Nguyen
Kenneth Cromes
Huy Nguyen
Brendon Cronin
Long Nguyen
Stephanie Crook
Mai Nguyen
David Crooks
Quan Nguyen
Diana Crosby
Vu Nguyen
Cindi Crosier
Sopaullina Nhem
Amy Cross
Sarah Nichols
Isaiah Cross
Shaneka Nichols
Kelly Cross
Natalie Nicholson
Laura Cross
Mary Nieves
James Crossen
Alexey Nikitin
Roseanne Crosslin
Lilian Njubi
Krystle Crossman
Jennifer Noel
Ruth Crosthwaite
Sarah Noland
Danielle Crowe
Anna Norford
Hunter Crowe
Kenneth Norkus
Janet Crowe
Adam Norman
Christopher Crowell
David Norman
Hannah Crowell
Patrick Norman
Mary Crowell
Amber Normandin
William Crowell
Eileen Norris
Renee Crowl
Jessica Norris
Carly Crowley
Jimmy Norris
John Crowley
Brian Nosek
Cole Crownover
Sergio Nunez
Autumn Crowthers
Anson Nurnberg
Kimberly Cruickshanks
Sean Nye
Ryan Crum
Shawn Obarr
Paige Crump
Danielle O'Bier
Angela Cruz
Matthew O'Connor
Ashli Cruz
Alexa Odden
Edaleen Cruz
Brianne Odle
Edwin Cruz
James Oehlson
Jeam Cruz
Jean Ogando
Jonathan Cruz
Jessica Ogas
Megan Cruz
Alex Ogunware
Rachel Cruz
Gilbert Ojijo
Stephanie Cruz
Ryan O'Keefe
Oscar Cruz Melendez
Brent Olds
Lucisbel Cruz-Bermudez
Daniel O'Leary
Angelica Cservak
Matthew Olive
Anthony Cubbage
Chellsea Oliver
Miguel Cubero
Joseph Oliver
Alyssa Cucinotta
Obianuju Oliver
Jennifer Cuddhy
Sarah Oliver
Cleo Marie Cuizon
Patricia Olson
Anthony Culhane
Sarah Olson
Daniela Culotta
William O'Neil
Megan Culver
Zachary Onyan
Jake Cumming
Rachel Orange
Keisha Cummings
Aaron Orillaza
Robert Cummings
Alycia Ortiz
Bruce Cummins
Emilie Ortiz
Colin Cunniff
Joshua Ortiz
Emily Cunningham
Lydia Ortiz
Nicole Cunningham
Jessie Ortiz-Rivera
Rachelle Cunningham
Saskia Orton
Teresa Curling
Gail Osgood
Brian Currie
Micah O'Shields
Danielle Curry
Jamal Osman
Kerrianne Curry
Michael Oswald
Jacqueline Curtin
Mitchell Oswald
Allyson Curtis
Randall Otis
Andrew Curtis
Kristan O'Toole
Matthew Curylo
Qiao Ying Oui
Meghan Cuscuna
Ariel Owens
Nicholas Cushing
Jordan Owens
Daniel Custance
Nichole Owens
Elizabeth Custer
William Owens
Percy Rose Custodio
Shelby Owings
Kevin Cutchin
Carlos Owsley
Courtney Cutrer
Samantha Oyer
Gerald Cutty
Russell Ozmon
Erin Cydrus
Courtney Pace
Riley Czajkowski
Erick Pacheco-Brito
Fernando Da Costa
Liana Pachot
Henrique da Costa
Shawna Packard
Azita Dadresan
Marissa Padgett
Alissa Daglezt
Savannah Padgett
Corina D'Agostino
Terryn Padgett
Ajin Dahhan
Amir Padilla
Matthew Dahl
Isabella Pagnozzi
Amy Dahlberg
Taylor Painter
Natasha Dahlin
Elizabeth Palmer
Geoffrey Dahlke
Megan Palmer
Brian Dahlquist
Linda Panyathipkeo
Phillip Dahm
Kathleen Pape
Desiree Daigle
Kaitlin Papineau
Larry Daigle
Shannon Pappas
Alicia Dailey
Cyrus Papulis
Elizabeth Dailey
Matthew Paradis
Stephanie Daise
Benjamin Paraski
Kathryn Dale
Lauren Parent
Marianne Dale
Jamie Park
Nathan Dalessio
Kenneth Park
Michael Dalgleish
Cassandra Parker
Samy Dallemand
Kiera Parker
Dawn Dallmann
Shawn Parker
Jennifer Dalrymple
Daniel Parr
Erica Dalton
Erin Parra
Andreas Damaskos
Tessa Parrott
Nicholas D'Amato
Alexandra Parry
Rebecca Dambach
Jamee Parsons
Carolyn Damiano
Morgana Parsons
Leo Damiron
Kathryn Pasciuto
Blessing Damisa
Alexis Pascoe
Andrew Damon
Ryan Pashnik
Douglas D'Amour
Ishita Patel
Janice Damron
Kajal Patel
Sophia Dancer
Pavan Patel
Brandy Dandy
Sahil Patel
Elizabeth Daniel
Brandi Patrick
Lindsey Daniel
Paul Patrocky
Monica Daniel
Allyson Patterson
Spencer Daniel
Brian Patterson
Taylour Daniello
Joseph Patterson
Amanda Daniels
Rachel Patterson
Destiny Daniels
Jessica Patton
Kevin Daniels
Gerard Paul
Kyra Daniels
Pierreline Paul
Taylor Daniels
Piper Pauley
Virginia Daniels
Bogdan Pavlyuchenkov
Carol D'Anna
Lucas Pawlowski
Keri Dann-Grabiec
Alisha Payne-Roberts
Jonathan Dantuono
Sarah Pearman
Duong Dao
Marissa Peart
Thao Dao
Emily Peaslee
Canedra Darby
Dana Peck
Jordan D'Arcy
Todd Pegher
Deidre D'Arigo
Geraldine Pellikan
Julia Dariychuk
Kaitlyn Pepin
Joseph Darling
Ashley Pera
Jacob DaRosa
Katarina Percoili
Justin Dasher
Leshanta Perera
Diane Dasilva
April Nicole Perez
Jaqueline DaSilva Rivera
Pasquale Perfetto
Lisa Dattilo
Brandi Perkins
Pierson Daub
Abigail Perl
Richard Dauber
Allison Perrault
Kenneth Daugherty
Eric Perry
Terry Daugherty
Myriah Perry
Mitchel Dauk
Stephanie Perry
Bryan Dauphinais
Kavita Persaud
Callie Dauphinais
Malani Persaud
Esmeralda Davenport
Denis Pete
Tamatha Davenport
Adrianne Peterson
James Davey
Paula Petrino
Matthew Davey
Jeremiah Pettit
Sandra Daviault
Huyen Pham
Ruthie David
Erin Pham-Tran
Markus Davidson
Jing Wen Phang
Nicholas Davidson
Willis Pharris
Reshaunna Davidson
Amanda Philbin
Becky Davies
Ashley Phillips
Amanda Davis
Matthew Phillips
April Davis
Melvin Phillips
Brenda Davis
Nicole Phillips
Brianna Davis
Shelby Phillips
Brooke Davis
Vilaysith Phongsavath
Carla Davis
Chuc Phung
Carleigh Davis
Patrick Picard
Chelsey Davis
David Pickens
Cody Davis
Robert Pickup
Daniel Davis
Autumn Pierce
Emily Davis
Bradley Pierce
Heather Davis
Christy Pierce
Holly Davis
Haley Pierce
Jake Davis
Richelene Pierre
Jena Davis
Sabrina Pigford
Jennifer Davis
Brandon Pike
Jennifer Davis
Luis Pineiro
Jonathan Davis
Monica Pinkaow
Kara Davis
Michael Pinto
Katherine Davis
Stephen Piperis
Lauren Davis
Stephanie Pirthipal
Mitzie Davis
Daniel Pitre
Nicholas Davis
Michelle Pitts
Taneshia Davis
Lauren Pixtun
Tray'vion Davis
Paul Pizzo
Yvonne Davis
Tracy Pizzoferrato
Lorenzo Dawkins
Gosnel Placide
Cody Dawson
Ashley Pledger
Jami Dawson
Jorden Plenge
Taylor Dawson
Lauren Plouff
Christopher Day
James Plumley
Makenzie Day
Tia Poe
Melissa Day
Samantha Poitras
Jerome Dazzell
William Polson
Nicole De Husson
Alejandra Ponce
Caitlyn De Iorio
Monica Ponce
Hannah De Jesus
Ritchie Ponce
Judy De Jesus
Justin Pond
Virginia De Jesus
Shane Ponikvar
Hannah De la Concepcion
Ethan Poole
Juan De la Garza
Kristina Poole
Kerry De la Paz
Nora Poole
Jamie De la Rosa
Lauren Porretta
Coleen De Lanoy
Angela Portalla
Jo De Leon
Alada Porter
Jonathan De Mello
Amy Porter
Jessica De Souza
Danielle Porter
Vincent De Vasto
Maira Portillo
Alyssa Deal
Andrew Portzer
Brian Dean
Amanda Posik
Jordaine Dean
Danielle Post
Jordan Dean
Ashley Potter
Katelyn Dean
Jonathan Powell
Courtney Deangelis
Joel Prescott
Angelina Deans
Felicia Pressley
Kristen Dearmond
Stefanie Prestel
Chelsea Dearwester
Nicholas Previte
Ryan Debraal
Geri Price
Alicia Debruin
Teayra Price
Samantha Debrum
Thaddeus Price
Rafal Deby
Casey Pridham
Nicole Decarlo
Gary Prince
Scott Dechant
Stefan Pritchett
Jason Deck
Meghan Proulx
Megan Decker
Joyce Prowell
Jenna DeCosta
Amanda Pugh
Caleb Dederick
Emil Pugliese
Stephanie Dedinas
Natalie Pugliese
Rebecca Deen
Joey Pugmire
Samantha Defoe
Kayla Purcell
Sarah DeForge
Megna Purohit
Richard Defraine
Adam Purvis
Lauren Defreest
Colby Purvis
Allison Degan
Jessica Putz
Daniel DeGouveia
Charlene Pye
Shaun Degueldre
Lee Foong Quah
Aaron Deherrera
Steven Quaranta
Lindsey Dehmler
Erin Quave
Olivier Dejoie
Trevor Quenneville
Gisela Del Real
Philip Quezada-O'garro
Brittney Del Valle
Juan Quiles
April Delaney
Alejandro Quinones
Dannica Delauder
Maria Quinones
Judith Delaugere
Anita Quinteros
Jeffrey Delaughter
Blake Raffaelli
Daria DeLeo
Edmond Raflores
Brittny Deleon
Ibrahim Raghe Mohamed
Juan Deleon
Tayla Ragin
Becca Deleporte
Nazila Raheb
Michael Delfino
Emily Raish
Javier Delgado
Jessica Rakes
Mark-Anthony Delgado
Caroline Ramirez
Robert Delhaye
Misty Ramirez
Leah Delisle
Joanna Ramirez Rodarte
James Delmedico
Raul Ramirez Rodriguez
Amanda Delpidio
Lucas Ramon
Evan DeLuca
Hailey Rand
Kimberly Demarchia
Lisa Randall
Vincenzo DeMarco
Ashleigh Rankin
Becky Demarest
Luke Rankin
Jerad Demay
Ronald Rankin
Rachel Dembek
Kelsey Rasco
Brenda Dembrosky
Trisha Rasmussen
Danielle Demers
Tamra Ratieta
Danielle Demers
Carrie Ratts
Nicole Demers
Catherine Rauh
Marie Demetrius
Aerica Rawson
Joseph Deming
Bonnie Rear
Seyhan Demirtas
Ashley Reavis
Kelly Dempsey
Amanda Redfern
Shawn Demry
Nichole Redmiles
Stephanie Denino
Aikima Reed
Faith Denlinger
Elizabeth Reed
Justin Dennis
Grant Reed
Marryn Dennis
Jason Reed
Melyssa Dennis
Jonathan Reed
Jaelyn Dennison
Natasha Reed
James Dennison
Tonya Reed
Jerrod Denny
Kayla Reeder
Danielle D'Eon
Enrico Reedy
Stephanie DePaolo
Brandon Rees
Holly Depetrillo
Laney Reese
Zachary Deppa
Tawanah Reeves
Steven Depreaux
Margaret Rego
Jennifer Derby
Megan Rehard
Dan Derima
Uzma Rehman
Angela Derochers
Lincoln Reichard
Amanda Derosa
Jennifer Reid
David Derosa
Madalyn Reid
Josiah Derosa
Carrie Reisenauer
Ashley Derr
Amanda Reisz
JennaLee Derr
Joshua Remes
Andrew Derry
Joaquin Repollet
Taylor DeRubeis
Faviola Resendiz
Jacqueline Dery
Jared Reuther
Michael Desanto
Rebecca Reuther
Emily Desaulniers
Felix Reyes
Ross Descheneaux
John Reynolds
Elizabeth Deschene-Demboske
Bailey Rhinehart
Jeni Desmith
Jessica Rhoads
Collin Desmond
Ben Richard
Lindsey Desmond
Brandon Richards
Amy Desousa
Jaimie Richards
Kleber Desouza
Amanda Richardson
Francis Despres
Brandon Richardson
Micheal Desrosiers
Christi Richardson
Danielle DesRuisseaux
Jade Richardson
Daniel DeStefano
Marissa Richardson
Jared Deutsch
Michael Richardson
Kaitlyn Devall
Sophia Richter
Siji Devasia
Iris Riddle
Morgan Devee
Nathan Ridgeway
Kyle Devenezia
Gerald Ridings
Daniel Dever
Crystal Riley
Ashley Devine
Jared Riley
Samantha Devitto
Steven Riley
Amy Devoll
Tiffani Ringler
Michaela Devries
Adriana Rivera
John DeWaele
Amanda Rivera
Kaylee Dewalls
Jose Rivera
Danna Deweese
Michael Rivera
Kassandra DeYeso
Orlando Rivera
Sarah Deyo
Tammy Rivers
Gurtej Dhaliwal
Victoria Rizzitano
Andrew Dias
Nickolas Roarke
Jenniffer Dias
Kaitlin Roberge
Araceli Diaz
Shawntell Roberson
Lindsay Dibattista
Erica Roberts
Elizabeth Dibiaso
Marja Roberts
Kalynn Dice
Philip Robertshaw
Douglas Dickey
Ashley Robertson
Erica Dickie
Autumn Robertson
Chase Didricksen
Amber Robichaud
Cassandra Diehl
Daniel Robillard
Timothy Diehl
Deanna Robinette
Jessica Dietrick
Beverlene Robinson
Doug Dietz
Dinah Robinson
Victoria Dietz
Heidi Robinson
Jamie DiFlorio
Jacob Robinson
Christina Digiacoma
Jacqueline Robinson
Anthony Dijohnson
Jamesia Robinson
Kyle Dilick
Brian Robson
Brandon Dill
Madeline Rock
Katherine Dillman
Tracey Rock
Keri Dillman
Julie Rodarmel
Austin Dillon
John Roddy
Connor Dillon
Leah Rodier
Jenna Diluigi
Annmarie Rodrigues
Rose Dimaggio
Adrianna Rodriguez
Dominic Dimambro
Alexander Rodriguez
Nathan Dimartino
Angel Rodriguez
Corey Dinan
Brittany Rodriguez
Elyse Dinan
Christine Rodriguez
Giuliana D'India
Emnely Rodriguez
Linsie Dingman
Kayla Rodriguez
Crystal Dingott
Lissangy Rodriguez
Chi Dinh
Matthew Rodriguez
Katrina Dinkla
Presley Rodriguez
Karen Dino
Ray Rodriguez
Christopher Dinunno
Robert Rodriguez
Emily Dion
Wilfredo Rodriguez
Peter Dion
Edgardo Rodriguez Arriaga
Roberto Dion
Shannice Rodriguez-Vargas
Elizabeth Dionne
Susan Roeder
Hazel Dionne
Cora Rogers
Jacob Dionne
Lindsey Rogers
Ella DiPietro
Paige Rogers
Ashley Dirosa
Tyler Rolfe
Kristin Discerni
Angela Roller
Parker Dison
Samuel Rollick
Wathma Dissanayake Mudiyanselage
Allison Rollins
Kimberly D'Itri
Krista Romano
Antonetta Ditrocchio
Joshua Rosado
Jennifer Dittmar
Katesta Rosario
Jason Ditton
Lisa Rosario
Chantel Dixon
Maria Rosario-Feliciano
Christopher Dixon
Timothy Roscoe
Shelia Dixson
Amber Rose
Ousmane Djire
Hannah Rose
Hue Do
Victoria Rose
Thanh Do
Noah Rosenberger
Timothy Doak
Garrett Ross
Bao Doan
Linda Ross
Van Anh Doan
Nathaniel Rossi
Alexis Doane
Jenna Rotella
Emily Dobler
Krista Roth
Janera Dobson
Katie Roy
Jaylon Dodge
Steve Rude
James Doele
Kimberly Rudwall
Nina Doerr
Krista Ruggeri
Fiona Doherty
Cheyenne Ruggles
Neil Doherty
Bradley Ruis
Shawn Doherty
Armstead Rumble
Jessica Dolata
Kurt Runnels
Mary Dole
Brian Russell
Meredith Dole
Candid Russell
Matthew Dolejs
Chiara Russo
Alexis Dolliver
Kyle Ruth
Andrea Dolloff
Daniella Ruzzier
Jimmy Dolloff
Caitlin Ryan
Gina Dombrosky
Megan Ryan
Susan Dombrowski
Raelene Saari
Logan Domingues
KaCee Sabell
Alec Dompierre
Cameron Sacco
Shannon Donahue
Cindy Sackett
Leeana Donbullian
Kaisee Sage
Maryjane Donecker
Alejandro Salcedo
Ariana Donini Rivera
Amber Saldeen
Darean Doniz
Jenna Salgannik
Samantha Donndelinger
Elayne Sallemi
Conor Donovan
Curtis Sallis
Scarlette Donovan
Giselle Sampson
William Donovan
Henok Samuel
Emily Doody
Ashley Sanchez
Jarred Doody
Betzaida Sanchez
Nancy Dooley
Herson Sanchez
Caitlyn Doonan
Rachel Sandau
Amber Dople
Jasmine Sanders
Savannah Doran
Jonavan Sanders
Briana Dore
Katherine Sanders
Thomas Dore
Toyyonka Sanders
Nina Dorman
William Sandford
Brandon Dorsi
La'kayla Sandifer
Brianna Dos Reis
Ronnie Sandy
Kelly Dos Santos
Jamila Santiago
Mariah Doss
Salina Santone
William Doster
Ashley Santoro
Keith Dotter
Carla Santos
Gabrielle Doucet
Dante Sapienza
Bethany Doucette
Manuel Sarabia
James Doucette
Joseph Sarao
Jenna Doucette
Taylor Sargent
Elizabeth Dougherty
Lowanda Sartin-Slone
Krista Dougherty
Bradley Sarver
Samantha Dougherty
Andrea Sastoque
Alan Doughouz
Glenn Sauers
Arthur Douglas
Lillian Saunders
Cayla Douglas
Melissa Saunders
Rashonda Douglas
Laurel Saville
Crystal Doushgounian
Caitlin Savio
Sydney Douston
Neal Sayatovich
Cynthia Dover
Mohammed Sayeed
Samantha Dovey
Eric Scalise
Edward Dowling
Madeline Scannell
Randall Dowling
Emma Schau
Timothy Dowling
Joshua Schellenger
Brianne Downes
Mikaela Schenewerk
Elizabeth Downing
Victoria Scher-Ivens
Janice Downing
Elysia Schlag
Lauren Downing
Heather Schmid
Cassidy Downs
Hayley Schnatter
Lee Downs
Joshua Schneck
Kristi Dowty
Kathryn Schnepp
Donna Doyle
Kayla Schoon
Michael Doyle
Jessica Schrecengost
Angelic Dozier
Brittany Schroeder
Bridgette Dracass
Rachel Schroeder
Dana Dragon
Andrew Schuchman
Conner Drake
Brian Schuessler
Kandy Draney
Jonathan Schule
Robert Dranginis
Shelby Scola
Zander Draper
Alisa Scott
Emma Drasser
Lenore Scott
Samantha Drenckhahn
Rebekah Scott
Maggie Drennen
Sharena Scott
Jason Drew
Michael Seaman
Maria Drew
Charlene Sears
Dawn Drewel
Daniel Sebens
Taylor Drewes
Hunter Secor
Michelle Dreyer
Daniel Seeley
Elizabeth Dries
Stacie Seidl
Amy Driggers
Shawn Selewa
Timothy Drinkard
Michael Sempowski
Jaclyn Driscoll
Danielle Sena
Katie Driscoll
Jeremy Sencabaugh
Emily Drislane
Leah Sepulveda
Kelsie Drohan
Anthony Serrano
Michelle Drong
Brandyn Sethman
Lindsay Drouin
Ryan Severin
Kelsi Drummer
Franchesca Sevigny
Walter Dryden
Kym Seward
Kaitlyn Dube
Rita Sewell
Matthew Dube
Taylor Sewell
Melissa Dube
Lauren Shackton
Autumn DuBois
Casey Shadle
Alex Dubon
Jacob Shafer
Charles DuBord
Paul Shafer
Renee Dubuc
Raghav Sharma
Robert Ducharme
Brandi Sharp
Courtney Duchow
Kaylee Shaver
Kimberly Duclos
Brooke Shaw
Meagan Duclos
Michael Shaw
James Duden
Tomesha Shaw
Paul Dueitt
Ashley Sheaffer
Sierra Duenas
Richard Shearer
Cheyenne Duffey
Keegan Sheehan
Sara Duffina
Jenna Sheehy
Lischele Duffy
Lindsey Sheets
Jesse Dugan
Robert Sheetz
Lucy Dugan
Destiny Sheldon
Dawn Dugger
Amy Shelton
Jeremy Duhamel
Karina Shelton
Carol Duke
Robert Shelton
Tyesha Duke
Renee Shepherd
Catherine Dukes
Paige Sheppard
Joseph Dumais
Jessica Shepple
Steven Dumais
Alicia Sheron
Joel Dunbar
Zachary Shields
Alexis Duncan
Tadd Shiffer
David Dunfee
Casandra Shilling
Kelsea Dunkle
Kaylee Shipley
Jennifer Dunlap
Casandra Shipp
Robin Dunlap
Krystal Shippee
Kyle Dunlevy
Brenda Shivers
Joseph Dunn
Karen Shook
Kian Dunn
Madelyn Shores
Margaret Dunn
Kendall Short
Megan Dunn
Amanda Showers
Nichollette Dunn
Kathryn Shrader
Cheyenne Dunnells
Alyssa Shrewsbury
Christie Dunsworth
Jennifer Shultz
Kayla Dunton
Mohera Siddiqui
Steven Dupee
Brandon Sifert
Milendoph Duperier
Curtis Sigle
Jessica Dupra
Alfonso Siller
Robert Duprey
Lisa Silva
Sean Dupuis
Carlos Silveira
Samuel Duquette
Elisa Silverio
Taylor Duquette
Jordan Simanskas
Sophia Duran-Cordova
Edward Simmons
Daniel Durand
Joseph Simmons
Peter Durante
Tara Simoneau
Robert Durden
Caitlin Simpson
Matthew Duren
Sara Sims
Sarah Durkin
Spencer Sims
Barbara Durnan
Stacey Sims
Beth Durnell
James Sinclair
Shannon Durose
Dilmit Singh
Sheldon Durst
Mary Singleton
Kelly Dutson
Sovia Sinn
Madelyn Duty
Jessica Siragusa
Anthony Dwyer
John Siwicki
Elizabeth Dwyer
Paul Skeffington
Lisa Dwyer
Natalie Skinner
Sean Dwyer
Adara Skjonsby
Bradly Dye
Aaron Skrzowski
Jonathon Dyer
Robert Slack
Shannon Dyer
Chelsey Slater
Rebecca Dyes-Hopping
John Slocum
Wendy Dyjak
Ashley Slocumb
Christopher Dykes
Laquasia Small
Dena Dykstra
Susan Smeal
Kirstin Dyrness
Adriana Smith
Daniel Dyson
Amber Smith
Samuel Eades
Andrea Smith
Megan Eagan
Benjamin Smith
Sarah Eagan
Christina Smith
Shawn Eapen
Daniel Smith
Christy Earhart
Jade Smith
Eric Earl
Jayden Smith
Dawn Easley
Jesse Smith
Rebecca Easter
Jessica Smith
Andrea Eastman
Kymisha Smith
Jaimie Eathorne
Melissa Smith
Amanda Eaton
Miranda Smith
Romina Eaton
Nina Smith
Brian Eberhardt
Ridge Smith
Timothy Eby
Sarah Smith
Chiedozie Echegwo
Sharon Smith
Kristen Echols
Susan Smith
Donna Eckel
Tasha Smith
Lucas Eckert
Tyra Smith
Taylor Eckert
Victoria Smith
Tirra Eddington
Angela Smithey
Adina Edelman
Robert Smyth
Lewis Edelman
Autumn Sneed
Steven Eder
Celeste Snyder
Heather Edgecomb
Shannon Snyder
Sulla Edmonds
Lori Sobolesky
Veronica Edmondson
Diatri Soegomo
Steven Edmund
Maria Soler
April Edson
Ryan Soliz
Amber Edwards
Alisha Solomon
Brianna Edwards
Andrew Somerville
Corah Edwards
Ivan Soriano
Crystal Edwards
Lidio Soriano
Eilene Edwards
Gregory Sorrell
Katy Edwards
Ricardo Sotelo
Keirah Edwards
Kaitlin Soucy
Kristin Edwards
Amanda Souliere
Melanie Edwards
Christopher Sousa
Monica Edwards
Connor Sousa
Monique Edwards
Eric Souza
Nikko Edwards
Kodi Sowle
Rebecca Edwards
Bethany Spangler
Renee Edwards
Katrina Sparks
Tansheka Edwards
Shawn Spaulding
Christina Effinger
Jamie Speaks
Russell Egan
Theresa Spear
Derek Eger
Jennifer Spence
Ashleigh Egerton
Ben Spencer
Brindi Eggert
Amanda Spezia
Ava Egloff
Brandon Spray
Eric Ehlert
Tyson Sprenger
Laura Ehmann
Jack Springer
Matteo Ehrig
Madison Squires
Elsa Eiane
Annette St Clair
Amethyst Eicher
Jennifer St Louis
Lori Eichmuller
Casey St Peter
Joseph Eickholt
Nicole Stainer
Thomas Eiden
Haley Stambach
Jenny Eidson
Nikol Stancheva
Sofia Eiras de Morais
Anthony Stancil
Lisa Eisenbach
Katherene Standing
Robert Eisman
Roman Stanislavskyy
Timothy Eiss
Matthew Stanley
Naomi Elam
Kate Stantial
Ashley Elder
Breanna Staranowicz
Eleatrice Elder
Andrew Stark
John Elder
Jasmine Stayton
Mohamed Eldosoky
Amber Steelman
Shawn Eldot
Kullen Steger
Bilal Elezi
Ryan Steiner
Mostafa Elfaham
Dustin Stell
Stacey Elias
Kyle Stender
Fatima Eljaouhari
Rebecca Stephens
Justin Elkins
Aleisha Stevens
Rachel Eller
Andrea Stevens
Stefanie Ellerholz
David Stevens
Alex Elliott
Rachel Stevens
Crystal Elliott
Lois Stevenson
Laura Elliott
Michaela Stewart
Olivia Elliott
Stormi Stewart
Tara Elliott
Shayla Stickney
Wendy Elliott
Matthew Stilphen
Catherine Ellis
Morgan Stilton
Faith Ellis
Rhiannon Stine
Isabel Ellis
Andrew Stocking
Jennifer Ellis
Suzanne Stockton
Joel Ellis
Lauren Stokes
LeRon Ellis
Kristi Stoller
Marie Ellis
Elizabeth Stolz
Shayla Ellis
Danielle Stombres
Shelly Ellis
Brandon Stone
Sidra Ellis
Jeffrey Stone
Donald Ellison
Noella Stone
Kimberly Ellison
Riley Stone
Raquel Elmera
Matt Stonebridge
Deqa Elmi
Kayla Stoneking
Jeffery Elrod
Timothy Storie
Nicholas Els
James Stotz
Nusybeh Elsiah
Isabel Stratton
Kelsey Elsner
Sean Stratton
Shawn Emberton
Brett Strawn
Kimberly Embree
Keri Street
Jacqueline Emerson
Jalessa Streeter
Casandra Emert
Michele Strickland
Joseph Emmert
Amanda Stuart
Kirsten Emmith
Martina Studevan
Karen Emmons
Kayla Stull
Elora Emond
Zachary Stupi
Grecia Encinas
Raquel Stutelberg
Justin Ende
Evette Suarez-Dracopoulos
Hailey Endyke
Jonathan Suda
Alicia Eng
Kristen Sukiennik
Alison Eng
Caitlin Sullivan
Andrew Engel
Heather Sullivan
Donald Engel
Maureen Sullivan
Jarrid Ennis
Travis Summers
Karen Ennis
Cassandra Elizabeth Suniitha
Megan Enright
Amber Surdyke
Jennifer Enriquez
Zachary Surgeon
Burak Eraydin
Todd Surma
Crystal Erazo
Patrick Suth
Sheryl Erb
Victoria Sutherland
Tristie Erb
Philip Suzio
John Erickson
Lillian Svonovec
Kathryn Erickson
Kristina Swartz
Mitzi Erickson
Michael Swartz
Reed Erickson
Christina Sweren
Sierra Erickson
Katelyn Swett
Joseph Erli
Brielle Swift
Stephanie Erna
Valerie Swiger
Carolyn Ernandis
Lorenzo Swinton
Jordan Ernstes
Charles Switzer
Kevin Errico
Colten Swogger
Christhine Nicole Ersando
Daniel Sylvester
Evan Erspamer
Rebecca Takala
Jack Ervin
Skyler Talbot
Joann Escobar
Dianne Talley
Sheri Escobedo
Erica Talley
Austin Escott
Abigail Tamblingson
Daniel Escott
Bernadette Tambone
Colton Escue
Min Yan Tan
Laveta Eskew
Omar Tapia
Durrell Eskridge
Rebecca Tasker
Jeremy Espeseth
Brittney Tate
Isabel Espinal
Genessa Taub
Steven Espinosa
Breona Taylor
Robert Esponge
Lori Taylor
Susan Esposito
Robin Taylor
Adam Estep
Tammy Taylor
Shawnna Estep
David Teige
Caitlin Esterak
Lauren Telfer
Amanda Estes
Fei Teng
James Estes
Andrew Terry
Tricia Estilette
Christine Tetreault
Nicole Estrada
Pang Thao
Mikala Esty
Harvey Tharp
Stefanie Etem
Hunter Thaxton
Jeremy Eubanks
Phillip Theodore
Cameron Eunice
Brandon Thibeaux
Nichole Evangelista
Matthew Thistle
Chelsey Evangeliste
Curtis Thomas
Andrea Evans
Delphine Thomas
Brittany Evans
Desmond Thomas
Brittany Evans
Lee Thomas
Brookney Evans
Sarah Thomas
Darla Evans
Shayla Thomas
Dawn Evans
Tucker Thomas
Harold Evans
Ebony Thompkins
Hayley Evans
Bernadine Thompson
Jacob Evans
Britney Thompson
Megan Evans
Chudney Thompson
Patria Evans
Daevon Thompson
Sarah Evans
Derrick Thompson
Lakeesha Evans-Britt
Jeffrey Thompson
Taylor Evenson
Katelynn Thompson
Dezimen Everett
Mark Thompson
Jodi Evers
Shana Thompson
Rebecca Ewer
Tiffany Thompson
Valerie Ewert
Warren Thompson
Hope Exnicious
Laneisha Thornton- Smoot
Jasmine Exum
Kyle Thrasher
Emma Fabien
Patricia Thurston
Michelle Fabry
Zachary Thweatt
Sasha Facey
Melanie Tipton
Abby Fadden
Michael Tisser
Kathryn Fagan
Linh To
Stevie Fagan
Crystal Todd
Kurt Faile
Mu Togafau
Brenda Fair
Mark Toler
Christopher Fairbanks
Tyler Tomlinson
Misty Faircloth
Champagne Toney
Amber Faire
Miranda Topping
Sterling Fairfield
Jessica Toranzo
Cameron Fairley
Raul Toro
Jacqueline Fakhrahmad
Bryan Torres
Jeannie Falato
Cynthia Torres
Shawn Falconer
Deanna Torres
MacKenzie Faldyn
Fernando Torres
Sandra Falesnik
Gabriela Torres
Samantha Faller
Santiago Torres
Matthew Falls
Kathy Tortoledo
Kayla Falter
Tida Touray
Tiffany Fancher
Alicia Tovar
Eliza Fandel
Alyssa Townsend
Noah Fandel
Lamar Townsend
Colin Fanelli
Tyree Townsend
Collin Fanelli
Christina Tran
Brandi Fannon
Ashley Traver
Erica Farabaugh
Steve Treadway
Gianna Faragi
Liliana Trejo
Jordan Farah
Grisely Tremols
Madison Farbo
Thomas Trempe
Maria Farias
Natasha Tresh
Elizabeth Farist
Dana Tretter
Christine Farley
Victoria Trickett
Kristen Farmer
Ngoc Trinh
Dylan Farr
Kyle Trinkaus
Lisa Farr
Kimberly Triola
Michelle Farr
Victoria Trudeau
Ivy Farrand
Josie Trujillo
Bobbie Farrar
Son Truong
Melanie Farrell
Sandrine Tshobo
William Farrell
Felicitas Tucker
Brittany Farris
Daniel Tuinstra
Anthony Fasanella
Lucas Tuning
Jordan Fata
Ilya Turchaninov
William Faughnan
Antoinette Turner
Alexandra Faust
Jason Turner
Heidi Faustini
Travis Turner
David Fauvel
Geoffrey Tuthill
Emily Favaloro
Diane Tygrett
Ciara Fay
Jamie Tyner
Jeb Fay
Jasmine Tyrance
Tina Featherston
Obinna Ubasineke
Rachel Featherstone
Julia Ucher
India Febres
Elsie Udo
Mitchel Federan
Timothy Ulmer
Angela Federico
Brooke Ulrey
John Feeney
Amanda Unger
Kerry Fegley
Sydney Untermyer
Caileb Feik
Thomas Uselman
Lindsay Feinman
Iris Uwagboe
Xavier Feliciano
Emmanuel Vacalares
Jennifer Felix
Aubrey Vacca
Nicole Fell Jabat
Emily Vadeboncoeur
Colin Fellows
Sonya Vaden
Sean Fellows
Rashmi Vaidya
Timothy Felten
CathyAnn Vaillancourt
Mary Felts
Natasha Vaillancourt
Spencer Fennell
Felix Valencia
Dayna Fennimore
Lauren Van Hemelrijck
Gage Fenton
Cheryl Vanderslice
Alexandria Fenwick
Hayden Vanover
Keion Fenwick
Froylan Vargas
Nicholas Feole
Matthew Vass
Earving Fequiere
Anne Vaughn
Andrea Ferguson
Joseph Vavra
Kaitlynne Ferguson
Elizabeth Vazquez
Kansas Ferguson
Kevin Vazquez
Maca Ferguson
Jenevieve Veach
Wendy Ferguson
David Vecchiarello
Gianna Fernandes
Danae Vega
Kirsten Fernandes
Ligia Vega
Aldys Fernandez
D'Ann Vela
Danilo Fernandez
Raul Velez
Jorge Fernandez
Alexandra Veloz
Nigel Fernandez
Jeremy Velten
Kieran Ferrara
Francesco Venardi
Anthony Ferraro
Penelope Vernum
Nicholas Ferraro
Katelyn Verville
Roberto Ferreira
Elijah Vicente-Roberts
Ashtyn Ferrell
Kelcey Vieira
Juanita Ferrell
Stephen Villerot
Danielle Ferris
Brenaya Vincent
Heidi Ferris
Jeffrey Voelker
Stephanie Ferris
Nicole Voigt
Jacob Ferry
Kayla VonKahle
Ashley Fetterly
Katelin Voss
Jordan Fewkes
Chi Vu
Abby Fichter
Cameron Waby
Mark Ficklen
Heather Wade
Robin Ficklin
Jamila Wade
Kathryn Fiducia
Kimberly Wade
Andrew Field
Lisa Wade
Brenna Field
Shelbi Wade
Justin Fields
Tara Wagoner
Scott Fields
Peter Wakim
Maggie Fifield
Roseanna Waldeck
Brady Figueredo
Brandon Waldron
Maria Figueroa
Kaylen Waldrop
Sara Figueroa
Aneesha Walker
Trevor Fil
Camille Walker
Colin Filiault
Forrest Walker
Lesly Filien
Jerod Walker
Kristin Filipiak
Leanna Walker
Alexsis Fillmore
Linda Walker
Logan Filo-Loos
Thomas Walker
Angela Filorio
Zachary Walker
Shea Fincher
Brittany Wallrath
Kasey Fine
Joshua Walraven
Tiffany Finkle
John Walsh
James Finley
Renee Walsh
Edwin Finn
Erin Walton
Samantha Finn
Qian Wang
Sydney Finn
Yanan Wang
Jenna-Rose Finnie
James Wardlaw
Camille Fioranelli
Roger Warman
Joseph Fiorino
Heather Warman-Suttles
Brooke Firely
Ryan Warner
Adrianne Fischer
Ryan Warrick
Allison Fischer
Rebecca Wartig
Christina Fischer
Krystal Washburn
Maegan Fischer
Brittney Washington
Mariah Fischer
Jazmyne Washington
Nicholas Fischer
Jonathan Washington
Ashley Fisher
Sierra Wasserman
Carly Fisher
Eric Waterbury
Dennis Fisher
Jeremiah Waterman
Eric Fisher
Ryan Waterman
Kristy Fisher
Amy Watsabaugh
Rebecca Fisher
Christopher Watson
Ariana Fitzemeyer
Ernest Watson
Gary Fitzgerald
Jeremy Watson
Hillary Flagg
Nicola Watson
Paige Flaherty
Justin Watts
Sean Flanagan
Karen Watts
Renee Flanders
Warren Wauson
William Flanders
Ruth Way
Cynthia Flansburg
Jacob Waynick
Matthew Flatt
Clint Weaver
Nikki Fleming
Kaitlin Weaver
Valen Fleming
Joshua Webley
Richard Flemming
Stephanie Wehner
Felicia Flerisma
Kyle Weiand
Christine Flessner
Kristen Weidman
Kristin Fletcher
Kelsey Weigend
Tia Fletcher
Shawnna Weis
Thomas Flewelling
Kelsey Weischedel
Joseph Flint
Kristia Weiss
Ashley Flohr
Abigail Welch
Terra Flom
Rebekah Welch
Kathleen Flood
Nicole Welkener
Katie Flood
Kevin Wernersbach
Nicholas Flood
Justin West
Christopher Florek
Nathan Westfall
Andres Flores
Kelley Wheat
Ashley Flores
Gregory Wheeler
Martin Flores
Justin Wheeler
Michael Flores
Wyatt Wheeler
Paola Flores
William Whinnery
Rachel Flores
Adam White
Rosa Flores
Ashley White
Alicia Flowers
Ashley White
Teri Flowers
Emily White
Wayne Flowers
Felicia White
Ian Floyd
Karla White
Natashia Floyd
Mesan White
Marcel Fluckiger
Peter White
Zoe Fluet
Trina White
Gabriel Flugrad
Danielle Whiteaker
Frank Fluharty
James Whitehead
Keelyn Flynn
Leon Whitehead
Margaret Flynn
Jessica Whitehurst
Sean Flynn
Tiffany Whitelatch
Stephanie Flynt
Sarah Whitney
Samuel Focer
Bailey Whitsell
Louise Fogel
Briana Whitt
Salena Fogerty
Ji Xuan Wi
Philip Fogleboch
Johanna Widlund
Jason Fojaco
Erin Wierzbicki
Brittany Foley
Willow Wilcenski
Ellen Foley
Taylor Wilcox
Emma Foley
Kimberly Wilczynski
Erin Foley
Brooke Wilde
Patrick Foley
Daniel Wilhelm
Carlos Folgar
Brittany Wilkie
David Follansbee
Danielle Wilkins
Jesse Folsom
Jennifer Willard
Kayla Foltz
Christal Willett
Glenn Fonville-Haynes
Terry Willett
Matthew Foran
Emily Williams
Deborah Forbes
Eugenia Williams
Crystal Ford
Logan Williams
Danielle Ford
Mariah Williams
Jacob Ford
Marshe Williams
Mercedez Ford
Moriel Williams
Timothy Ford
Nikolaus Williams
Viktorya Ford
Sharese Williams
Wykeybia Ford
Shiala Williams
Zykeya Ford
Staci Williams
Luke Forden
Tara Williams
Kayla Fore
Tiffany Williams
Autumn Forget
Valerie Williams
Nicholas Forget
Whitney Williams
Matthew Forgit
Shavonne Willis
Jacqueline Forman
Karen Willour
Jennifer Forman
Kelsie Willsey
Amber Forrence
Riley Wilsey
James Forrest
Cameron Wilson
Sarah Forrett
Carol Wilson
Shelbylyn Forsch
Effiom Wilson
Taylor Forshee
Emily Wilson
Megan Forshey
Ethan Wilson
Sarah Forsthoff
Ian Wilson
Michael Forsyth
Natalie Wilson
Madison Forthaus
Alyssa Wilt
Kaitlyn Fortier
Douglas Winder
Michelle Fortner
Katelynn Windland
Brandon Foskett
Ashley Wingard
Charles Foss
Zachary Winston
David Foss
Dustin Wise
Gabrielle Foss
Jennifer Wise
Maddison Foss
Monica Wise
Corey Fossa
Alysia Wisniewski
Melissa Fossey
Ashley Witham
Amy Foster
Robin Witkop-Staub
Harold Foster
Erica Witschger
India Foster
Olivia Wojcik
James Foster
Erin Wojtowicz
Taylor Foti
Jessica Wolfe
Louise Foular
Matthew Wolfel
Dana Fournier
Sydni Wolfendale
Ross Fournier
Emily Wolter
Alyson Fowler
Brandon Womack
Kelly Fowler
Rheed Womack
Skye Fowler
Angie Wong
Abbie Fox
Avery Wood
Angelica Fox
Jessica Wood
Jennifer Fox
Jillian Wood
Mary Fox
Ryleigh Wood
Roberta Fox
Mitchell Woodbury
Sandra Foy
Brandon Woodhouse
Marie Fraas
Anita Woolway
Ashley Fragola
Jenna Worcester
Charley Fraley
Jessica Worn
Garett Fralix
Angela Worthington
Amy Francis
Colleen Wray
Matthew Francis
Alana Wright
Elsy Francisco
Damonique Wright
Maggie Francisco Rios
Joclyn Wright
Faith Francisco-Rios
Keith Wright
Guismet Francisque
Kyle Wright
Michael Franco
Lisa Wright
Christina Frangipane
William Wright
Aretha Frank
Alyssa Wyatt
Elizabeth Frank
Bryce Wyatt
Michele Franke
Celeste Wyatt
Cassandra Franklin
Nekia Xavier
Hayden Franklin
Yu Feng Xu
Melinda Franklin
Kaela Yager
Nicole Franklin
Trevor Yahnian
Katarina Franz
Amber Yanus
Nancy Franz Chavarria
Tze Xuan Yap
Jody Fraser
Spencer Yates
Samantha Fraser
Yeshohayhwh Yisrael
Tyler Fraser
Isaiah Yoder
Ada Frazier
Melissa Yonker
Cameron Frazier
Jacob York
Darrell Frazier
Alexander Young
Jennifer Frazier
Angela Young
Latasha Frazier
Deartura Young
Lucas Frazier
Erin Young
Daniel Frechette
Margaret Young
Brooke Freckleton
Patrick Young
Luke Frederick
Samantha Young
Vanessa Fredericksen
David Youngs
Casey Fredette
Bolade Yusuf
Tracey Fredrick
Zachary Zapata
Ashley Freed
Daniela Zapata Ayala
Shawn Freeland
Nathan Zapolski
Brian Freeman
Erik Zarate
Chantelle Freeman
Dianna Zechman
Cody Freeman
Erika Zeller
Francis Freeman
Zachary Zellers
Georgette Freeman
Ryan Zents
Katelynn Freeman
Brittany Zeoli
Melissa Freeman
Tyler Zering
Sheimicka Freeman
Kristen Ziller
Christa Freemantle
Bernadette Zingale
John Freiberg
Christopher Zink
Damien French
Elena Zopes
Niklaus French
Morgan Zuknick
Charles Frey
Jacob Frey
Jennifer Frey
Tomme Friar
Joshua Frias
John Frick
Lucas Friedlaender
Isabel Friedlander
John Friedman
Colin Friend
Jessica Friend
Kevin Friesmuth
Joseph Frietsch
Madeleine Frisella
Casey Frith
Marissa Fritz
Candi Fritzinger
Nicholas Fromey
Reagan Frosini
Brandy Frost
Alexis Fruzzetti
Maggie Frye
Joseph Fucci
Emily Fuchs
Sean Full
Melissa Fullam
Andrew Fuller
Ashley Fuller
Desirae Fuller
Dylan Fuller
Evan Fuller
Melinda Fuller
Ryan Fuller
Theresa Fuller
Tyree Fuller
Johanna Fuller-Stoltz
Chad Fulton
Richard Fulton
Emily Fumerelle
Morgan Funderburg
Jessica Funk
Emily Furr
Miranda Furtado
Melissa Furtaw
Amber Fury
Erica Fuss
Mohamed Gaballa
Eric Gabaree
James Gabaree
Travis Gabbard
Sandra Gaboury
Shonelle Gabriel
Angela Gadley
Paola Gaeta
Travis Gafner
Emma Gagne
Amanda Gagnon
Emily Gagnon
Shawn Gagnon
Robert Gaiennie
Todd Gaige
Tracy Gaillard
Ilana Gaines
Jynelle Gaines
April Gaisford
Lakita Gaither
Megan Galarneau
Jose Galban
James Galbraith
Jan Galbreth
Dawn Galgay
Latoria Galindo
Kristina Gall
Edgar Gallaga
John Gallagher
Kathleen Gallagher
Kathryn Gallagher
Natalie Gallagher
Catherine Gallaher
Matthew Gallaher
Steffany Gallant
Carissa Gallardo
Christoneil Gallardo
Veronica Gallegos
Cassidy Gallichio
Kyle Galloway
Kristi Galvin
Karen Gamache Oliveira
Gabrielle Gambino
Tiffany Gamble
Miranda Gamblin
Madison Gambrel
David Gameiro
Jennifer Gamez
Derinda Gammage
Hardik Gandhi
Matthew Ganesh
Allison Gangi
Stephanie Ganley
Walden Gann
Gabrielle Gannon
Rosemary Gannon
Sarah Ganoe
Julia Garabo
Joseph Garay D'Ambrosio
Alaine Garcia
Briana Garcia
Chelsea Garcia
Edward Garcia
Emily Garcia
James Garcia
Jose Garcia
Keyshumie Garcia
Marcie Garcia
Melissa Garcia
Alexis Gardiner
James Gardner
Kelly Gardner
G Garfield
Carrieann Garland
Brandi Garner
James Garner
Vickie Garnett
Hannah Garrabrant
Sarah Garrapy
Christina Garrett
Brian Garrison
Crystal Garrison
Mark Garrison
Corey Garropy
Zachary Garza
Rachel Gascoyne
Amanda Gassaway
Forist Gaston
Erica Gates
Njeri Gathura
Jennifer Gattis
Michael Gattis
Viridiana Gaucin
Brianna Gaudett
Laura Gaudette
Lisa Gaughan
Kerry Gaull
Juste Gavelyte
Jacklyn Gavin
Joan Gavini-Campbell
Krischel Romina Gavino
Brittany Gay
Shannon Gayron
Crista Gaz
Fabian Gebauer
Lemlem Gebrekirstos
Josef Gecijo
Ashley Gedrich
Nicole Gehrin
Julia Geiger
Alexandra Gelinas
Carole Gelinas
Matthew Gelston
Hannah Gemas
Kara Gendron
Thespina Gennigiorgis
Anthony Gentile
Jordan Gentile
Nicole Gentz
Akida George
Bradley George
Brian George
Christopher George
Cinnamon George
Dominga George
Eric George
Jason George
Jennifer George
Ivy Gephart
Kaileigh Geraghty
Holly Gerard
Claire Gerber
Nicole Gerber
Talia Geremia
Lauren Gerhard
Pamela Gerhard
Samantha Gerhardt
Kristina Geroux
William Gerraughty
Ryan Gerth
Donald Gervais
Christie Gessford
Naomi Geter
Alyssa Gettings
Amy Geuy
Rawad Ghanem
Susan Gharfeh
Rocco Giampietro
Ursula Giannusa
Nicole Giarraputo
Monique Gibb
Ryan Gibbs
Stacey Gibbs
Angela Gibson
Cassandra Gibson
Georgia Gibson
Jack Gibson
James Gibson
Jennifer Gibson
Renee Gibson
Seth Gibson
Billy Gideon
Laurence Gieger
Amanda Gierok
Katrina Giffin
William Giittinger
Heather Gilb
Alyssa Gilbert
Katie Gilbert
Margaret Gilbert
Martha Gilbert
Scott Gildar
Breanne Gildersleeve
Austin Giles
Jason Gilfus
Megan Gilheany
April Gill
Dustin Gill
Gabrielle Gill
James Gill
Megan Gill
Navreet Gill
Tori Gillam
David Gillespie
Erin Gillespie
Jerusha Gillespie
Travis Gillette
Molli Gillies
Shawn Gilliland
Rebecca Gillis
Shaketa Gillis
Kathleen Gilman
Samuel Gilman
Jennifer Gilmore
Kyle Gilroy
Patricia Gilson
Diana Ginalski
Adriana Giordano
Robert Giordano
Megan Gioviannia
Jennifer Gipson
Timothy Girouard
Steven Gitto
Amber Gladfelter
Samantha Glance
Tyler Glavin
Madison Gleaton
Destini Glenn
Michael Glennon
Crystal Glidden
Hailey Gliddon
Rosalie Glionna
Teresa Gliosco
Courtney Gliszczynski
Dorthea Glorud
Stacia Glover
Debi Gloyd
Nicole Gneiting
Shannon Goad
Kaleb Godbout
Jonathan Goessl
Jason Goetz
Samantha Goff
I Shen Goh
Adir Golan
Cassaundra Golden
Anthony Gomes
Alexander Gomez
Cintia Gomez
Joel Gomez
Marco Gomez
Jose Gomez Liz
Michael Goncalves
Devin Gondolfo
Alaina Goninan
Janieva Gonsalez
Rozelli Ihza Gonzales
Steven Gonzales
Andres Gonzalez
Angel Gonzalez
Benjamin Gonzalez
Erica Gonzalez
Jessica Gonzalez
Jessica Gonzalez
Laurentino Gonzalez
Michael Gonzalez
Roman Gonzalez
Tina Gonzalez
Xavier Gonzalez
Malcolm Goodman
Airika Goodrich
Hiedi Goodrich
Ashley Goodrum
Chelsea Goodrum
Helen Goodvin
Erron Goodwin
Patrick Goodwin
Victor Gordillo
Byron Gordon
Cally Gordon
David Gordon
Joshua Gordon
Shelley Gordon
Shannon Gordy
Tiffany Gore
Sean Gore-Hickman
Miles Goretzka
Stephanie Gorham
Malachi Gorman
Alexia Gorton
Zach Gosnell
Sarah Goss
Nathan Gossard
Donna Gosselin
Hunter Gotshall
Kristin Gottenbos
Abhijna Gottipati
Christopher Gouchenouer
Brandon Goudreau
Hayley Goudreau
Victoria Goudreau
Emma Gould
Jolynn Gould
Tiffany Gould
Alyssa Goulding
Elizabeth Goulet
Nancy Goulet
Roger Goyette
Francesca Graceffa
Joshua Gradwohl
Justin Graffam
Amber Graham
Andrew Graham
Anne Graham
Courtney Graham
Dora Graham
Gladys Graham
Jessica Graham
Joseph Graham
Kayla Graham
Kimberly Graham
Michelle Graham
Shanice Graham
Victoria Graham
Constance Graham-Kedzierski
Lauren Gralenski
Melissa Grall
Krystal Grande
Morgan Grange Hanson
Deborah Grant
Garret Grant
Joshua Grant
Krysta Grant
Kyle Grant
Tashanna Grant
Amie Graper-Simm
Tori Grassa
Irene Grasse
Dana Grasselli
Justine Grassey
Marilia Grathwohl
Enzo Gravante
Mark Graven
Alan Graves
Kellie Graves
Molly Graves
Jessica Grawehr
Andrew Gray
Aniya Gray
Ashley Gray
Christopher Gray
Emily Gray
Henry Gray
James Gray
Merissa Gray
Jacquelin Gray-Lewis
Lindsey Grayson
Neffertari Grayton
Brenda Greaves
Christa Greaves
Colin Grebloski
Ryan Greeley
Amanda Green
Ashley Green
Jessica Green
Kimberly Green
Lance Green
Rhea Green
Robert Green
Tiffany Green
Tyler Green
Georgette Greene
Hannah Greene
Kalina Greene
Summer Greene
Tiffany Greene
Amy Greenebaum
Johnathon Greenlee
MacKenzie Greer
Gena Gregerson
Jonathan Gregg
Alexis Gregory
Brianna Gregory
Ryan Gregory
Merilyn Grenier
Victoria Grenier
Meenu Grewal
Leslie Grey
Bojana Grgic
Christopher Gridley
Laura Griffieth
Jennifer Griffin
Joshua Griffin
Katelynn Griffin
Kyle Griffin
Leah Griffin
Natalie Griffin
Paul Griffin
Shakeda Griffin
Chenice Griffith
Martha Griggs
Lauren Grimaldi
Michelle Grimes
Nathan Grimes
Kathlene Grimm
Mary Grimwood
Anne-Marie Grina
Thomas Grise
Brandy Groce
Travis Groce
Kayla Groft
Jennifer Grose
Ryan Gross
Aaron Grosskopf
Meridith Grover
Ross Grubb
Kristopher Grubbs
Jonathan Grube
Jeffrey Gruben
Lisa Gruber
Ryan Grunau
Garrett Grundstad
Diane Gruntman
Shelby Gruver
Anthony Grzelak
Victor Guadalupe
Scott Guajardo
Jillian Guarino
Andrea Guba
Amelia Gubler
Bryanna Gue
Victor Gueits
Mitchell Guerechit
Daniel Guerin
Brian Guerino
Johnny Guerrero
Shannon Guerrero
Ryan Guffy
Stephanie Guido
Michael Guillen
James Guiry
Kala Gulovsen
Scott Gurewitz
Alka Gurung
Janessa Gurung
Alicia Gusse
Alexa Gustavsen
Alejandro Gutierrez
Amy Gutierrez
Kathleen Gutierrez
Suzanne Gutierrez
William Gutshall
Aaron Guyett
Kaitlyn Guzzo
Christopher Haack
Veronica Haack
Jennifer Haase
Karrina Haber
Christine Haberhauer
Jared Habets
Johnie Hackett
Keri Hackett
Victoria Hackett
Heather Hackling
Ambriel Hackney
Makayla Haddix
Meghan Hadley
Michelle Hadley
Sarah Hadley
Diane Hage
Tevin Hagemoser
Rachel Hagen
Thomas Hagen
Brian Hager
Hope Hager
Calvin Haggerty
Michael Haggerty
Amber Haight
Rebecca Hain
Joshua Haines
Elizabeth Hair
Melissa Haire
Charles Haislip
Ryan Haislip
Danya Hajjaj
Danya Hajovsky
Thomas Hakansson
Lexus Hake
Katie Hale
Rean Hale
Caleb Haley
Kaitlin Haley
Alisha Hall
Amber Hall
Aurora Hall
Brandon Hall
Cassidy Hall
Chandra-Lynn Hall
Dominique Hall
Fredrick Hall
Johnny Hall
Latia Hall
Patrick Hall
Phebe Hall
Ryan Hall
Victoria Hall
Michael Hallahan
Zachary Hallborg
Samantha Hallinan
Lisa Halloran
Rebecca Halloran
Kimberly Halman
Kaitlyn Halmi
Stephanie Halpern
Moona Hamad
Richard Hamby
Curtis Hamel
Griffin Hamel
Dakota Hamele
Blair Hamelink
Sahar Hamid
Alex Hamilton
Hunter Hamilton
Leslie Hamilton
Samantha Hamilton
Tashi Hamilton
Tyler Hamman
Cassie Hammer
Kolby Hammer
Tracey Hammerschmidt
Alanis Hammingh
Kiriel Hammond
Taylor Hammond
Melissa Hampton
Jaime Hamrick
Parrish Hamrick
Tammy Hamrick
Wesley Hamrick
Chelsea Hancock
Cody Hancock
Joan Hancock
John Hancock
Raeann Hancock
Patrick Hand
Jeremy Handman
Karen Handy
Matthew Handy-Crook
Amber Haner
Megan Hankes
Stanley Hanna
James Hannan
Lindsey Hannan
Ashley Hannani
Andrew Hannon
Miken Hannon
Blanca Hansen
Eric Hansen
Kristina Hansen
Ashley Hanson
Brittany Hanson
Katelyn Hanson
Khari Hanson
Melissa Hanson
Daniel Hanyak
James Hanzimanolis
Bridget Harbes
Kelsey Harbiyeci
Eric Harden
Rachel Harden
Nicole Hardiman
James Harding
Monique Harding
Tristin Harding
Chad Hardison
Derek Hardy
Jereme Hardy
Korey Hardy
Melissa Hardy
Stacy Hardy
Brandon Hargrave
Sarah Harkness
Timothy Harland
Taryn Harmer
Krystal Harmon
Lisa Harmon
Trevor Harnsberger
Serineh Harounian
Katherine Harp
Benjamin Harper
Christine Harper
Heather Harper
Lindsay Harper
Megan Harper
Tamsin Harper
Crenniace Harrell
Justin Harrell
Samantha Harrell
Daniel Harrington
Heather Harrington
Isaac Harrington
Juliannah Harrington
Marissa Harrington
Aziza Harris
Brieanna Harris
Charis Harris
Kaitlyn Harris
Karina Harris
Kendall Harris
Kenneth Harris
Kenretha Harris
Maurice Harris
Naomi Harris
Rebecca Harris
Reginald Harris
Ronda Harris
Thomas Harris
William Harris
Camron Harrison
Justin Harrison
Keri Harrison
Kristen Harrison
Michael Harrison
Theodore Harrold
Jennifer Harrower
Erin Hart
Michal Hart
Rusty Hart
Steven Harter
Megan Harthman
Michaela Hartling
Brittany Hartman
Hunter Hartman
Mariah Hartman
Brennah Hartmann
Connie Hartsfield
Marisa Hartung
Daniel Hartwell
Vanessa Harvey
Whitney Hasan
Emir Hasanbegovic
Shanin Haskell
Kelsey Haskins
Jessica Haslett
Katie Hassman
Nicole Hastaba
Dana Hatch
Giselle Hatch
Eric Hatfield
Krystle Hatt
Dustin Haugh
Angela Haughton
Emily Havel
Devon Hawes
Katrina Hawes
Corey Hawkins
James Hawkins
Jennifer Hawkins
Rita Hawkins
Yvette Hawkins
Andrea Hawley
Julie Haworth
Quintessa Hay
Christine Hayden
Jennifer Hayden
Racheed Haye
Allison Hayes
Angelica Hayes
Eryn Hayes
Joshua Hayes
Matthew Hayes
Misty Hayes
Roberta Hayes
Blake Hayhurst
Brandon Hayman
Andrew Haynes
Damian Haynes
Kasey Haywald
Ashton Hayward
Brittany Hayward
Joshua Hayward
April Hazelett
Clayton Hazelwood
Rebecca Healey
Shannon Healey
Susan Hearn
Elizabeth Heath
Ryan Heath
Grant Hebert
Krista Heckart
Hollie Heckenliable
Briana Hedgepeth
Jennifer Hedrick
Sharayah Hefner
Ariana Hegarty
Carina Heger
Amy Hegger
Sarah Heiberger
Chelsea Heitman
Laurie Held
Rita Heleno
Ryan Helferich
Hope Helgren
Laura Helm
Damon Helms
Allyson Hemenway
Margaret Hemmelrick
Denise Hemstreet
Jennifer Henderson
Lyndi Henderson
Matthew Henderson
Sandra Henderson
Tracy Henderson
Madison Hendrick
Dawn Hendricks
Riley Hendricks
Tyler Hendrickson
Patricia Hendriks
Casey Hendrix
Jarred Hendry
Katelyn Henegar
Rudo Hengst
Nicholas Henke
Eric Henkel
Ryan Hennessey
Amy Hennigan
Ward Henning
Christine Henninger
Terry Henninger
Tammi Henrie
Desmond Henry
Kayla Henry
Kristina Henry
Amanda Hensley
Alexis Henthorn
Cameron Hentschel
Cheyenne Henyard
Kevin Henyard
Lucy Her
Christopher Herbers
Mykayla Herges
Michael Herman
Amy Hernandez
Brayan Hernandez
Frances Hernandez
Jaryd Hernandez
Jennifer Hernandez
Jennifer Hernandez
Laura Hernandez
Miranda Hernandez
Mayra Hernandez Lopez
Steven Herrera
Marissa Hershock
Joanna Herting
William Herzig
Caitlin Hescock
Callie Heselton
Christopher Hess
John Hestand
Jacqueline Heston
James Hetrick
Shannon Hewes
Miles Heyman
Brittany Hibbard
Jamie Hibbard
Melaney Hibbard
David Hibbets
Jacob Hickey
Nathan Hickle
Anthony Hicks
Derick Hicks
Jason Hicks
Sarah Hicks
Shanise Hicks
Jennifer Hidalgo
Vanessa Higdon
Angela Higgins
Ryan Higgs
Thomas Higgs
Bryan Highland
Melinda Hight
Alison Hildreth
Cindy Hilfiger
Allison Hill
Amanda Hill
Amy Hill
Andrea Hill
Areka Hill
Ashley Hill
Braden Hill
Christy Hill
Emma Hill
Heather Hill
Jasmine Hill
Melany Hill
Shaun Hill
Tasha Hill
Sonya Hill Darby
Katie Hillard
Nicole Hillard
Kaycie Hill-Cassibo
Kayla Hilliard
Elizabeth Hilligoss
Diana Hills
Emily Hills
Jordan Hillyer
Brian Himes
Ashley Hines
Mark Hines
Rebecca Hines
Christopher Hinkle
Marc Hinkle
Sabrina Hinojosa
Calvin Hinton
Shane Hintz
Janet Hippert
Sydney Hirst
Lindsay Hitchman
Shea Hitzfeld
Karen Hix
Siena Hoaglund
Hoan Hoang
Kieu Hoang
Thanh Hoang
Whitney Hoar
Megan Hoban
Emily Hobaugh
Lucas Hockenberry
Allyson Hockman
Nicole Hodgdon
Kimberely Hodge
Nicholas Hodge
Sarah Hodge
Sarah Hodge
Stacia Hodges
Nicole Hodgkins
Allison Hoeft
Kyle Hoelscher
Oriane Hoeman
Barbie Hoffarth
Julie Hoffman-Hogan
Brittany Hoffmann
Ramon Hofmann
David Hogan
Emily Hogan
Mallory Hogan
Matthew Hogan
Jessica Hogle
Julie Hogue
Yurgen Hohmeyer
Steven Hojlo
Jessica Hojnoski
Amy Holbrook
Sarah Holcomb
Joshua Holden
Melissa Holden
Scott Holder
Joshua Holi
James Holl
Denise Holland
Racheal Holland
Hannah Hollee
Laura Hollenbacher
Rebecca Hollermann
Eian Holley
Jonathan Holley
Acacia Holliday
Ryan Hollifield
Shantel Hollis
Jessica Holloway
Lisa Holloway
Amanda Hollowell
Jennifer Holm
Ayonna Holmes
Kathleen Holmes
Nelson Holmes
Robert Holmes
Lyndsey Holmstead
Keriann Holsinger
Ann-Lois Holt
Billy Holt
Katie Holzworth
Lori Homeyer
Alexandra Honshul
Cyra Hooper
Lacey Hooper
Josia Hoot
Cynthia Hoover
Summer Hope
David Hopersberger
Christopher Hopey
Charles Hopkins
Jamie Hopkins
Kayla Hopkins
Kayla Hopkins
Matthew Hopkins
Ryan Hopkins
Daniel Hopler
John Hopper
Edward Horalek
Alexander Horbol
Daniel Horgan
Benjamin Horion
Luke Horkey
Kamila Hormoz
Jacqueline Horner
Alicia Hornsby
Jaime Horton
Karen Horton
Kristen Horton
Larry Horton
Joseph Horyza
Katie Hoskins
Ann Hosler
Farida Hossain
Jessica Hostetter
Warren Hostetter
Stephanie Houde
Christina Hough
Emily Houghton
Mariah Houle
Noah Houle
Sara Houle
Chantal House
Robyn House
Elizabeth Housley
Dennis Howard
Kelly Howard
Keyeria Howard
Kylee Howard
Samantha Howard
Sonya Howard
Caitlyn Howarth
Jamie Howe
Ann Marie Howell
Kimberly Howell
Tonja Howell
Tonya Howell
Nicholas Howes
Samantha Howie
Joshua Howlett
Bonnie Howlingcrane
Isabel Hoyt
Shanee Hoyt
Hsing Ping Hsu
Yang Hu
Di Huang
Richard Huang
Ziqi Huang
Amanda Hubbard
Kyla Hubbard
Melissa Hubbard
Shawna Hubbard
Mallory Huckabone
Cassidy Huckins
Lauren Hudon
Matthew Hudson
Sequoia Hudson
James Hudzik
Beatriz Huerta
Rachel Hugg
Matthew Huggard
Amanda Hughes
Brittany Hughes
Christopher Hughes
Elisabeth Hughes
Heather Hughes
Holly Hughes
Kellen Hughes
Kimberlie Hughes
Michelle Hughes
Sarah Hughes
Skatina Hughes
Victoria Hughes
Auburn Huhmann
Shin Hui Fu
Jill Huisken
Safet Hukic
Joshua Hull
Susanne Hull
Aisha Hundley
Shelley Huneven
Devin Huneycutt
Ethan Hunt
Jacob Hunt
Jannelle Hunt
Philip Hunt
Andrea Hunter
Deanna Hunter
Kimberly Hunter
Pamela Hunter
Stacy Hunter
Allison Hurd
Whitney Hurdsman
Elizabeth Hurley
Rachel Hurley
Elisha Hurlocker
Elena Hurst
William Husser
Andrew Hutcheson
Jason Hutchins
McKayla Hutchins
Eric Hutchison
Miriam Huther
Ryan Hutton
Brittney Huxley
Benjamin Huynh
Giang Huynh
Paige Hyatt
Chad Hybarger
Kristey Hyde
Matthew Hydorn
KimSarah I
Theresa Iadevaia
Catherine Iannucci
Cindy Ibarra
Kafisa Ibrahim
Ebuwa Igbinedion
Roxana Ighrayeb
MaKenna Iller
Alan Inabinet
Shaun Indeglia
Jewel Ingalls
Martha Inglis Legall
Adam Ingram
Casey Ingram
Rachel Ingvalson
Jason Innerfield
Christopher Insco
Melinda Insixiengmay
Maura Intonti
Jesica Irizarry
Sammy Irizarry
Stacy Ironfield
Kenneth Irons
Sarah Irvine
Donald Irwin
Heather Isaacs
Katherine Isabelle
Arif Islam
Brittany Islas
Kristina Israel
Katie Ivacic
Allen Ivey
Thomas Iwanicki
Marianne Iwicki
Michael Iyaomolere
Hadeel Jaber
Caroline Jablonski
Morgaina Jack
Brielle Jackson
Christine Jackson
Christine Jackson
Craig Jackson
Daniel Jackson
Jennifer Jackson
Jordan Jackson
Joseph Jackson
Joshua Jackson
Kinda Jackson
Kristian Jackson
Kyle Jackson
Latoya Jackson
Laura Jackson
Mikayla Jackson
Raheem Jackson
Sara Jackson
Savannah Jackson
Sierra Jackson
Stacey Jackson
Andrea Jackson-Spain
Natasha Jacobs
Julia Jacobson
Krysanie Jacobson
Cyndi Jacoby
Mathieu Jacques
Lynnett Jaeger
Kassandra Jahn
Haley Jalbert
Sheriff Jallow
Maya Jamaleddine
Emily Jamba
Ashley James
Audrey James
Brittany James
Brooke James
Christopher James
George James
Herman James
Ian James
Janie James
Katrina James
Lani James
Lauren James
Matthew James
Melissa James
Miranda James
Xenophon James
Dianna Jamgochian
Seth Jamison
Brittany Janelle
Woody Jang
Andrew Janis
Megan Jansen
Linzee Jaquay
Morgan Jaquith
Kathleen Jaramillo
Felicia Jarman
Jared Jaroszewski
Matthew Jarrell
Brian Jarvis
Christine Jarvis
Jared Jarvis
Valeriya Jasim
Ryan Jaworski
Chevon Jay
Ashley Jaynes
Madeleine Jeannotte
Ian Jeffords
Marisa Jellison
Aeriel Jenkins
Alycia Jenkins
Quinten Jenkins
Kevin Jennings
Nicholas Jennings
Jordan Jenquin
Justin Jensen
Kristine Jensen
Lauren Jensen
Marylouise Jepsen
Timothy Jervis
Juliana Jesulaitis
Amy Jezowski
Joshua Jimenez
Sandra Jimenez
Maryann Jimmo
Jason Joaquin
Aliess John
Breanna John
Tyler John
Jennifer Johns
Kerri Johns
Sabrina Johns
Taylor Johns
Jerimiah Johnsen
Techa Johnsen
Alexander Johnson
Alexandra Johnson
Alishea Johnson
Allison Johnson
Andrea Johnson
Brettany Johnson
Bryce Johnson
Carey Johnson
Cherie Johnson
Cynthia Johnson
Dale Johnson
Dallin Johnson
Dawn Johnson
Dinesha Johnson
Donald Johnson
Erica Johnson
Heather Johnson
Jaimie Johnson
James Johnson
Jebidiah Johnson
Jessie Johnson
Jonathan Johnson
Jordan Johnson
Julie Johnson
Karena Johnson
Kassidee Johnson
Kathleen Johnson
Kendra Johnson
Kyle Johnson
Lauren Johnson
Menel Johnson
Michael Johnson
Michael Johnson
Michael Johnson
Patricia Johnson
Payton Johnson
Quasia Johnson
Randall Johnson
Rebekah Johnson
Reon Johnson
Robert Johnson
Robert Johnson
Samantha Johnson
Sarah Johnson
Shirley Johnson
Starling Johnson
Tammy Johnson
Thomas Johnson
Tisha Johnson
Tom Johnson
Victoria Johnson
Victoria Johnson
Victoria Johnson
Zachary Johnson
Zachary Johnson
Amanda Johnston
Craig Johnston
Joseph Johnston
Kade Johnston
Kent Johnston
Nicholas Johnston
Stephanie Johnston
William Joiner
Arden Jolley
Gary Jolly
Jamie Joly
Ashley Jonas
Alison Jones
Allison Jones
Amanda Jones
Ashley Jones
Autumn Jones
Brandi Jones
Burton Jones
Cathryn Jones
Clay Jones
Danielle Jones
Ellissa Jones
Garrett Jones
Hilary Jones
Ian Jones
Jadeane Marie Jones
Jamey Jones
Jerica Jones
Jonae Jones
Kendra Jones
Kimberly Jones
Kimberly Jones
Kylie Jones
Leycan Jones
Pamela Jones
Paul Jones
Phillip Jones
Priscilla Jones
Rachel Jones
Renee Jones
Ryan Jones
Skyler Jones
Stephanie Jones
Tiffany Jones
Tishana Jones
Umeca Jones
Imari Joplin
Annemarie Jordan
Colleen Jordan
Daniel Jordan
Diamond Jordan
Lexie Jordan
Patricia Jordan
Stephanie Jordan
Taylor Jordan
Joshua Jorden
Sienna Joseph
Sydney Joseph
Vanessa Joseph
Ludie Joseph Rosier
Tracey Joseph-Austin
Jamie Josephson
Katrina Joshua
Katherine Journey
Keith Joyal
Kerri Joyce
Shannon Joyce
Jessica Joyner
Lena Joyner
Meredith Joy-Strickland
Taylor Judkins
Erika Judson
Jordan Julio
Alex Julius
Aaron Jumalon
Nathanial Junco
Lindsey Juneau
Danielle Jung
Caitlin Jurczyk
Eric Jurentkuff
Brian Jutras
Kara Jutras
Alexandria Jynella
Elizabeth Kabana
Ferdinand Kabore
Nicholas Kachmar
Lakshmi Kadali
Chaya Kahanovitch
Jesse Kahn
Candice Kaighn
Kailyn Kaiser
Suzanne Kaiser
Kaylee Kalbfleisch
Adria Kalla
Jasmine Kallasorg
Ashley Kaminski
Elyssa Kamis
Kyle Kan
Dean Kanas
Mikaela Kane
Sarah Kane
Wesley Kane
Aboubacar Kangambega
Stephanie Kanies
Jeremy Kansas
Abdi Kaourah
Zakary Kaplan
Mitchell Kaplunov
Jeffrey Kapral
Maheshika Karandawela
Nicholas Karas
Danielle Karling
Kelley Karpinski
Jessica Kaseberg
Kimberly Kaser
Jocelyn Kasper
Russell Kassem
Tiffany Kasten
Kennedy Kastle
Joshua Kates
Eva Kathan
Kayla Kauffman
Laura Kaufman
Anjali Kaul
Jennifer Kaupp
Erin Kavanagh
Maiko Kawada
Christina Kay
Sabrina Kay
Jade Kayyarath
Feonia Kearby
Aaron Keating
Ashley Keating
Gregory Kedinger
Kelsea Keeble
Emily Keebler
Rebecca Keel
Amanda Keeler
Matthew Keen
Stephanie Keen
Andrea Keenan
Lorri Keenan
Zackary Keene
Joy Keeney
Lawrence Keeter
Mary Keeton
Jessica Kehl
Garrett Keith
William Keith
Kimberlee Keitt
Natalie Kelahan
Jessica Kellar
Maresa Kelleher
April Keller
Caralyn Keller
Cassandra Keller
Keena Keller
Zachary Keller
Anthony Kelley
Christopher Kelley
Jason Kelley
Jessica Kelley
Rachel Kelley
Rebecca Kelley
Kerri Kello
Amanda Kelly
Barbara Kelly
Christine Kelly
Heidi Kelly
James Kelly
Jessica Kelly
Julian Kelly
Kathryn Kelly
Timothy Kelly
Page Kelly Piccolo
Jamie Kelly-Snyder
Ryan Kemble
Desiree Kemmerer
Caitlin Kemp
Courtney Kemp
Anna Kempf
Dexter Kendall
Jacob Kendall
Megan Kendig
Amanda Kendrick
Kenda Kennard
Daniel Kennedy
Diane Kennedy
McKenna Kennedy
Shannon Kennedy-Rios
Bridget Kennerson
Erich Kenney
Kerren Kenney
Bailee Kenny
Daniel Kent
Joanne Kent
Ahmir Kenyatta
Kyle Keogh
Lori Kephart
Dominique Kerkhove
Casey Kern
Virginia Kern
Danielle Kernaghan
Brandon Kerns
Jenine Kerns
Katherine Kerns
Alice Kerr
Kelsey Kerr
Jennifer Kesler
Amanda Kessel
Rita Kester
Hosea Ketola
Heather Kezer
Christine Khabbaz
Mohamad Khalil
Haider Khan
Kalinah Khan
Kendry Khater
Bishnu Khatiwada
Karima Khawaja
Ashley Kibler
Craig Kickery
Billianne Kidwell
Sabrina Kie
Amanda Kiefer
Stephanie Kieffer
Michael Kielek
Amanda Kielty
Lindsay Kiesewetter
Tiffany Kileleman
Edward Kilgallen
Lakeya Kilgore
Kristina Killingsworth
Nathan Kilpatrick
Hak Kim
Jack Kim
Gary Kimball
Kevin Kimball
Quinn Kimball
Katie Kimbrell
Valeria Kimbrough
Katelyn Kincaid
Misty Kinczkowski
Jodi Kinder
Madison Kinealy
Amanda King
April King
Ashton King
Crissy King
Jacqueline King
Jaeda King
Jarred King
Leroy King
Madison King
Marina King
Michael King
Michael King
Nicholas King
Sade King
Taylor King
Vanessa King
Madison Kingsbury
Bridgette Kingsley
Robert Kingsley
Davalyn Kinkead
Nancy Kinner
Breeze Kinnett
Emily Kinney
Melissa Kinney
Janie Kinsey
Rebecca Kinstle
Amy Kinyon
Kacie Kirby
Kassandra Kirby
Teresa Kirby
Sheena Kirk
Clayton Kirkland
Charles Kirkpatrick
Michael Kiser
Sarah Kish
Amanda Kishel
Brittany Kiss
Rebekah Kisser
Kyanna Kitt
Belinda Kizer
Tammy Kizziah
Mitchell Kleinholz
Amy Klement
Lauren Klim
Bryan Kline
Jenna Kline
Nathalia Klipp Elias
Hannah Klobas
Jaime Kloos
Andrew Knauf
Trevor Knauss
Anastasia Knight
Calvin Knight
Lataya Knight
Darren Knightson
Lauren Knill
Maegun Knippers
Casandra Kniskern
Heather Knockaert
Frederick Knospe
Crystal Knowles
Kassandra Knox
Nora Knox
Alyssa Knudsen
Lisa Knudsen
Soo Ko
Lee Mae Koay
Stephanie Koca
Eleanor Koch
Rachel Kocimski
Adam Koehler
Arlina Koehler
Jenifer Koenig
Jessica Koenig
Katherine Koenig
Rachel Koester
Erika Koestle
Robert Kogi
Joseph Kohl
Benjamin Kohler
Robert Kolle
Sarah Komiega
Michael Kominske
Michael Kondrath
Mama Kone
Natalie Koneiber
Raymond Kong
Ruting Kong
Aidan Koornneef
Megan Koors
Kuuipo Kopp
Tamsen Kopp
Stephany Kopyscinski
Allison Korba
John Kordis
Leah Kornacki
Danielle Korotkin
Elsa Korrigan
Emily Kost
Brittney Kostrzebski
Michelle Koszkul
Jay Koucoules
Brandy Kourtney
Whitney Koutny
Dorian Kovacs
Amanda Kovalchick
Nicholas Kozlowski
Krystal Kozuch
Jeromy Kraft
Rachel Kraft
Katie Krambeck
Carolynn Kraus
Robert Krauser
Breanne Kreklow
Julia Kremer
Jeffrey Kresch
Eugene Kretschmer
Suzanne Krieck
Etta Krinsky
Kyla Krizan
Simon Krugly
Lillian Krull
Amber Krumwiede
Sarah Kruse
Kristine Kryzymalski
Lori Kube
Angelica Kubiak
Grace Kucharski
Erin Kuester
Matthew Kugel
Brianna Kuhl
Andrew Kuhn
Rebecca Kuilan
Jessica Kujala
Julie Kukla
Chaminee Kularatna
Jon Kuncel
Matthew Kuncik
Jodi Kunzler
Sierra Kuopus
Cristina Kuper
Sandra Kurehwa
Wendel Kurz
Deanna Kurzydlo
Zachary Kushner
Jonathan Kusiak
Stefan Kusznier
Danielle Kwapien
Brandon Kwiatkowski
Amy Kwiek
Brandon Kwok
Patrice Kyle
Savanah Kyllonen
Laura Labadia
Chase Labelle
Christine Labelle
Scott LaBelle
Kendra Labonte
Reggan Labore
Brinna Labrecque
Elizabeth Labrecque
Jessica Lacaillade
Chantal Lacasse
Juston Lacasse
Corey Lacey
Stephen Lach
Catherine LaChance
Zachary Lachance
Lacy Lacie
Casey Laclair
Tricia Lacombe
Amelia Lacourse
Elise Lacourse
Joshua LaCroix
Tabatha Ladd
Robert Laffin
Kathryn Lafond
Gabriel LaForge
Kevin Laghaeian
Michaela Laguerre
Trace Laing
Melanie Lalonde
Jesse Lam
Sean Lam
Samantha Lamar
Andrew Lamb
Dirk Lambert
Nakita Lambert
Nathaniel Lambert
Billy Lambeth
Alan Lamontagne
Ashley Lamotte
Justina Lampe
Ariana Lampes
Melissa Lamphere
Amaziah Lamumba-Carroll
William Lancaster
Joshua Land
Brittney Landers
Sara Landers
Suzanne Landin
Kelliana Landry
Kyle Landry
Bailey Lane
Darcy Lane
Dillard Lane
Gina Lane
Erika Lane Bustillos
Cassandra Laney
Darlenis Lanfranco
Karen Lange
Lisa Langevin
Andrew Langholdt
Marissa Langlois
Anthony Langone
Anthony Langone
John Lanier
Shelby Lanier
Jessica Lanning-Baker
Chelsea Lanpher
Amanda Lanzo
Heather LaPierre
Caleb Lapointe
Dianna Lapp
Felisa Claire Lapus
Alexandria Lara
Yadixa Lara-Mendez
Michelle Laramie
Hulali Laranang
Kimberly Larkin
Taryn Larkin
Yolanda Larner
Eric Larochelle
Cheyenne Larsen
Erik Larsen
Erik Larsen
Julie Larson
Katlynn Larson
Siri Larson
William Larson
Amber Lasater
Michael Lasater
Buju Lascaze
Rita Lascio
Eric Lassiter
Amy Latinka
Nicholas Latino
Angela Latona
Julianne Laubner
Sergina Laude
Anna Laugelle
Devin Laughlin
Madison Laughlin
Rachel Laughner
Faith Laurenza
Shannon Laurio
Sarah Laurita
Jordann Lauver
Robert Lauzier
Kimberly Lauzon
Amy Lavender
Adam Lavigne
Renee Lavine
Julia Lavoie
Nicole Lavoie
Michael Lawler
Piper Lawler
Dylan Lawrence
Leslie Lawrence
Eric Lawson
Jacquelyn Lawson
Jessica Lawson
Shane Lawson
Thomas Lawton
Maria Laya
Christopher Laymon
Michelle Layne
Derek Layton
Stephanie Layton
Jo Ann Lazar
Michael Lazarus
Jeremiah Le
Kien Le
Mai Le
Minh Le
Nhung Le
Thao Le
Thuy Le
Mike Le Sage
Justin Leach
Jessica Leader
Darren Leahy
Kristina Leahy
Rodney Leak
Richard Leang
Kodon Leary
Sheila Leaston-Smith
Leyla Leatherman
Nicole Leatherman
Bonnie Leathers
Penny Leavesley
Ryan LeBlanc
Nicholas Leblond
Shane Leboon
Marzena Leciejewska
David Leckrone
Daphanie Leday
Loren Ledbetter
Maritza Ledesma
Amanda Ledger
Aaron Lee
Daniel Lee
Elizabeth Lee
Jin Feng Lee
Julianna Lee
Junwing Lee
Ka Lee
Kevin Lee
Kimberly Lee
Kong Meng Lee
Michael Lee
Michele Lee
Rebecca Lee
Rondeesha Lee
Seth Lee
Songhoon Lee
Nathan Leecy
Stephanie Lefavour
Samantha Legan
Vanessa Legaspi-Henneman
Hailey Legasse
Marissa Leger
Justin Legere
Lance Legere
Jerrod Legg
Cherline Legrand
Megan Lehew
Brittany Lehman
Mason Lehman
Matt Lehmer
Randy Lehto
David Leibensperger
Antony Leipf
William Leischner
Jasmine Leitch
Charles Lejeune
Tabatha Lejune
Raquel Lemanski
Hunter Lemay
Samantha Lemay
Barbara Lemear
Dale Lemieux
Elizabeth Lemieux
Vanessa Lemire
Lacy Lemke
Deisi Lemus
Yocelin Lemus- Martinez
Joel Lenda
Noah Lennon
Charles Leno
Michaela Lentz
Javier Leon
Jeana Leon
Hannah Leonard
Jacob Leonard
Michael Leonard
Angela Leone
Rachel Leone
Sara Leonhardt
Shannon Leroy
Rodney Lerue
Sophia Lesher
Darrell Lesikar
Victoria Lesko
Adam Lessard
Kristy Lester
Kristin Leszunov
Carrie Leung
Bethany Levasseur
Danielle Leverich
Christine Levesque
Danielle Levesque
Jeffrey Levesque
Victoria Levesque
Rachel Levine
Christopher Levitt
Rachel Levivier
Anthony Lewandowski
Noah Lewandowski
Alyssa Lewis
Chad Lewis
Don Lewis
Emily Lewis
Hannah Lewis
Heather Lewis
Karen Lewis
Kelly Lewis
Kelly Lewis
Marvin Lewis
Steeve Lexy
Richard Ley
Teresa Ley
Jose Leyva
Monica Leyva
Tawnya Leza
Kristin L'Heureux
Kaiyen Liang
Sarah Liard
Lauren Libberton
Jessica Licea
Michelle Licon
Mario Licup
Angela Liddell
Hannah Lieb
Rory Lieb
Wee Liem Kung
Andrew Lien
Matthew Liff
Kelsey Ligocki
Christina Ligon
Melissa Lihilihi
Rachel Likes
Ryan Liles
Benji Lilley
Milissa Lilley
Catarina Lima
Lily Lima
Crystal Lincoln
Emmalea Linder
Jonathan Linderman
Lauren Lindhurst
Mikayla Lindquist
Kely Lindros
Claudia Lindsay
Ian Lindsay
Taysha Lindsay
Adriana Lindsey
Camellia Lindsey
Kersten Lindsey
Eric Lineman
Patrick Lingle
Beckyjo Lintgen
Thomas Lippert
Baylee Lippincott
Dustee Lipumano
Julia Lira
Arielys Liriano Trejo
Sarah Litchney
Alexander Littizzio
Kisha Little
Charles Littleton
Jasmine Liu
Shen Liu
Aaron Livingston
Hunter Livingston
Bethany Lizotte
Brett Lloyd
Montana-Mae Lloyd
Devlen Lluberes
Brian Loaiza
Rachel Lobalbo
Sochanviphea Loch
Melissa Locher
Linda Lochli
Kittanya Locken
Elizabeth Lockhart
Jonathan Lockhart
Leyland Lockhart
Zachary Loebs
Meghan Loftus
Jacob Logan
Joshua Logan
Laken Logan
Hank Logsdon
Christopher Logue
Corey Lohr
Rebecca Lohse
Christina Loi
Jaime Lojowsky
Gabrielle Lokamas
Christian Lombardi
Salvatore Lomedico
Emma Long
Jennifer Long
Kaylee Long
Kelsey Long
Maria Long
Marissa Long
Rebecca Long
Wade Long
Michael Longest
David Longino
Ashley Long-Livingston
Nicholas Longo
Blanca Longoria
Frank Longoria
Selena Longoria
Samantha Longval
Jonna Loomis
Kristopher Loomis
Benjamin Looney
Alysa Lopes
Briishauna Lopes
Samantha Lopes
Angie Lopez
Crysty Lopez
Hector Lopez
Jasmine Lopez
Joan Lopez
Leonardo Lopez
Sammy Lopez
Zechariah Lopez
Leo LoPiccolo
Kabao Lor
Jose Lora
Andrew Loraditch
Katie Lord
Macey Lorden
Alexis Lorent
Paige Loria
Robee Lornson
Christina Lorton
Alexis Losgar
Dale Lott
Cicely Louder
Derrick Loughlin
Elizabeth Louis
Marcdala Louis-Georges
Zachary Lovaas
Henry Love
Horace Love
Michael Love
Laurie-Anne Loveday
Forrest Lovette
Megan Lowe
Ryan Lowe
Andrew Lowell
Kristin Lowery
Brian Lowry
Rob Lowry
Molly Loz
Allison Lucas
Charity Lucas
Nicholas Lucas
Shari Lucas
Joshua Luchansky
Robert Lucier
Mitchell Lucky
Michael Ludwig
Sonya Luedeman
Debra Luf
Thomas Luker
Kyle Lukoskie
Amanda Luley
Skyler Lumbra
Clifford Lumpkin
Alejandra Luna
Emiliano Luna
Eric Lunde
Jennifer Lundquist
Tarik Lunja
Anthony Lunsford
Xuan Luo
Christopher Lusk
Kevin Lussier
Abigail Lust
Sierra Lust
Ryan Lustig
Adam Lutz
Hue Luu
Nicole Lux
Andrew Ly
Christopher Ly
Jeremy Lyas
Mark Lydon
Christyannatasja Lykes
Ryan Lym
James Lynch
Tina Lynch
Heather Lyndon
Alyson Lynn
Brendan Lyon
Fiona Lyon
Josephine Lyon
Charles Lyster
Ericka Lysyczyn
Charles Lyttle
Khaoula Maanni
Christopher Macaluso
Jessica Mace
Amelia MacEachen
Isabelle MacGilvary
Timothy MacGregor
Jessica Machan
Alisha Machinsky
Nicholas Macholdt
William MacIa
Lindsey MacIo
Daniel MacIver
Krystole Mack
Jillian MacKay
Tynnetta Mackey
Aaron MacKiewicz
Taylor MacKin
Robert MacLaren
Corey MacLean
Robert MacLennan
Cassandra MacLeod
Robyn MacNab
Elizabeth MacQuilken
Travis MacRides
Chad MacWilkinson
John Maddox
Latricia Maddox
Michael Maddox
William Madera
Christie Madigan
Jill Madore
Nathaniel Madore
Nicholas Madrid
Alexandra Madsen
Karin Madsen
Alina Marie Maerz
Robert Maes
Alexandria Magana
Marie Magana
Ananda Magar
Grace Mage
Dale Magers
Jeremiah Magnuson
Melissa Magnusson
Caroline Magruder
Jaclyn Maguire
Erin Mahan
Sean Mahan
Brittany Mahat
Charity Mahay
MacKenzie Maher
Aya Mahgoub
Laura Mahlum
Alyana Mahoney
Joshua Mahoney
Robin Mahrouk
Linh Mai
Thien Mai
Hannah Mailhot
Jason Maillet
Jordan Maine
Yee Mun Mak
Chrystal Malabuyo
Matthew Malatt
Jessy Malave Ortiz
Ashley Maldonado
Jonathan Maldonado
Joseph Maline
Benjamin Mallory
Vanessa Malloy
Audrey Malone
Derek Malone
Lindsey Malone
Amanda Maloney
Matthew Maltba
Ashley Manansala
Irum Manchanda
Danforth Manchester
Jessica Manchester
Nicholas Mancuso
Scott Mandella
Bourama Mangara
Howard Mangaroo
Heather Mangas
Jarrod Manglona
Alexander Mangos
Bryan Mangus
Courtney Manley
Grace Manley
Tina Manna
Sheila Mannello
Emelie Manning
Lisa Manning
Steven Manning
Ashley Mannisto
Anneliese Manthey
Mitchell Maples
Lori Marasco
Brandon Marburger
Abigail Marchand
Lori Marchand
Karen Marchessault
Ronald Marchetti
John Marendes
Ryan Mariano
Michael Marinari
Corey Maring
Richard Mark
Dylan Marker
Brandon Marklin
Erica Markson
Erick Markuson
Emma Marl
Susan Marlborough
Haleigh Marleau
Nickolas Marley
Katie Marlin
Adam Marmuscak
Isabella Marongio
McKayla Marquardt
Kayla Marquis
Tom Marriott
Nicholas Marriotti
Zoraya Marroquin
Earl Marrow
Matthew Marsala
Kirsten Marsh
Kristina Marsh
Tiffany Marshal
Alec Marshall
Christina Marshall
Danielle Marshall
Jessica Marshall
Jill Marshall
Keith Marshall
Matthew Marshall
Tera Marshall
Joshua Marston
Desiree Marszalkowski
Darren Martel
Taylor Martel
Norman Martell
Angela Martin
Brittany Martin
Cara Martin
Carolyn Martin
Chelsey Martin
Cori Martin
Dennis Martin
Dominique Martin
Ethan Martin
Jamie Martin
John Martin
Lisa Martin
Margot Martin
Mariah Martin
Natasha Martin
Richard Martin
Stacy Martin
Tamara Martin
Tiffany Martin
Zoila Martin
Julie Martineau
James Martinek
Brittany Martinez
Carole Martinez
Cassandra Martinez
Christopher Martinez
Daniel Martinez
Francisca Martinez
Jennifer Martinez
Jesica Martinez
Jordan Martinez
Lisa Martinez
Maria Martinez
Mary Martinez
Michael Martinez
Ricardo Martinez
Stephanie Martinez
Amy Martinez Denis
Brieana Martino
Michael Martino
Jennifer Martin-Pierce
Talita Martins
Thalilyan Martins
Christopher Martir
Alexa Martorana
Steven Martorano
Kristy Martson
Lindsey Marty
Heather Martz
Kristie Martz
Daneth Mascrier
Catherine Mason
Chanda Mason
John Mason
Joseph Mason
Kristopher Mason
Nicholas Mason
Kelsey Massarini-Mau
Angelo Masso
Raymond Massung
Sandra Massung
Tyler Mast
Zeba Master
Stephanie Masters
Kevin Masterson
Taylor Masterson
Alyssa Maston
Haley Mastovich
Monika Matei
Lorenzo Mateo
Naomi Mathena
Brittney Matheson
Randee Mathews
Sheila Mathews
Coralie Mathieu
Jairzinho Mathieu
Victoria Mathieu
Marcus Mathis
Scott Mathis
Shalieah Mathis
Pierre Mathurin
Joel Matic
Thomas Matis
Terence Mattera
Nathaniel Mattern
David Matteson
Hannah Matteson
Erik Mattheis
Lisa Matthews
Taran Matthews
Kristel Mattice
Cheryl Mattison
Jennifer Mattison
Danielle Matus
Christina Matzelle
Tamara Mauer
Dusty Maugh
John Mauldin
Steven Mauran
Brett Maurer
Paul Maurer
Patricia Maxey
David Maxim
Brock May
Denielle May
Matthew May
Sabrina May
Jacqueline Maya
Samantha Mayer
Aaron Mayes
Ahblaza Mayes
Jessica Mayfield
Krisha Mayhar
Sadie Mayhew
Tyson Maynard
Ashley Mayor
Ebonee Mays
Iris Maysonet
Allison Mazanka
Makenzie Mazibrook
Brian Mazzariello
Adelaide Mbofana
Evelyn Mburu
Amy McAdams
Michelle McAdams
Kirsten McAlister
Amanda McAllister
Ethan McAllister
Naomi McAllister
Colin McAlpine
Cory McArdle
Kiera McArthur
Megan McBean
Eden McBee
Emily McBride
Colleen McCabe
Pamela McCabe
Shawn McCabe
Marcus McCain
Madeleine McCallum
Sable McCampbell
Julie McCane
David McCann
Patrick McCann
Justin McCarrel
Amanda McCarthy
Christopher McCarthy
Kelly McCarthy
Matthew McCarthy
Rachel McCarthy
Connor McCarty
William McCarty
Natalie McCaslin
Timothy McCauley
Amanda McClain
Devon McClain
Shequise McClain
Richard McClanahan
Dillon McClellan
Zachary McClelland
Ellen McClenathan
Kimberly McCline
Kyle McClintock
Heather McCloskey
Christina McClure
Melissa McClure
Shakira McCollum
Tiffany McCollum
John McComiskey
Kaitlyn McConnaughy
Carly McConnell
Marcus McConnell
Megan McConnell
Bryan McCormick
Caitlynn McCormick
Jack McCoy
William McCoy
Aurora McCracken
Brittany McCraw
Ian McCrohan
Patrick McCubbin
Khadijah McCulloch
Rachel McCulloch
Jasmine McCullough
Megan McCullough
Rachel McCully
Jennifer McCumiskey
Shannon McCune
Kyle McCurdy
Lasaundra McCurty
Raquel McCutcheon
Morgan McDermott-Hasse
Aaron McDonald
Britney McDonald
James McDonald
Tosha McDonald
Brendan McDonough
Jenna McDonough
Lexie McDonough
Kyle McEathron
Krista McElroy
Michael McEvoy
Christopher McFadden
Ashley McFall
Heather McFall
Ashley McFarland
Cody McFarland
Kathryn McFarland
Jasmine McFarlin
Neil McGarvey
Amanda McGee
Evan McGee
Brian McGinn
Katie McGinn
Douglas McGinnis
Ryan McGinnis
Shawn McGivern
Christine McGovern
Cameron McGrady
Kevin McGrady
Ralph McGrady
Mark McGrath
Shaun McGrath
Michael McGraw
Josephine McGriff
Tyler McGuffey
Caitlin McGuinness
Riley McGurn
Justin McHale
John McInerney
Alexander McIntosh
Kelly McIntosh
Hunter McKee
Lindsey McKeen
Hannah McKelvey
Brantly McKendree
Logan McKenzie
Reshonna McKenzie
Dominique McKinney
Lynnette McKinney
Matthew McKinney
James McKinzie
Leena McKinzie
Theresa McKnight
Hayden McKone
Christopher McLaggan
Adam McLain
Eric McLain
Amber McLane
Pia-Aurora McLaughlin
James McLean
Shannon McLean
Tanish McLean
Nicole McLeish
Elizabeth McLellan
Deborah McLeod
Kayley McLynn
Kyle McMahon
Sarah McMahon
Matthew McMakin
Douglas McMann
Danielle McManus
Shirley McMenimen
Molly McMillan
Jessica McMorran
Erik McMullen
Camryn McNally
Ryan McNally
Gwenivere McNamara
Tristan McNay
Meghan McNeelege
Deana McNeil
James McNeil
Joselene McNeil
Joshua McNew
Robert McNulty
Amy McNutt
Alan McParland
Jennifer McPeek
Britton McPhee
Leander Jr. McPherson
Philip McPherson
Amber McQuaid
Rick McQueen
Cameron McQueeney
Cory McQuilkin
Aviana McRae
Jodi McRae
Alisha McSwain
Dustin McVicker
Sara McVicker
Matthew McWatters
Sarah McWhirter
David McWilliams
Matthew Mead
Latoya Meade
Samantha Meadows
Stephanie Meadows
Jacqueline Meaney
Derrick Means
Philip Means
Felicia Mease
Nelida Meda Frias
Joseph Medina
Viviana Medina
Caitlyn Medlin
Aaron Medlock
Rebecca Medlock
Shakira Medlock
Daniel Medrano
Tahney Meek
Anthony Meeks
Ariana Meeks
Ronnie Meeks
Dawn Megill
Mitchell Megonnell
Hena Mehra
Sara Mehravar
Christina Meier
Jordan Meier
Dianna Meilunas
Tracy Meisinger-Troutman
Cesar Mejia
Maidaly Mejia
Kelly Melanson
Savana Melanson Buxton
Eduardo Melendrez
Jennifer Melendy
Samantha Meletis
Jennifer Melland
Madeleine Meller
Cassondra Mello
Jacob Mello
David Mellor
Olga Melnikov
Heidi Melo
Lora Melton
Rhondda Melton
Andreas Melzer
Eric Menard
Jordan Mendelsohn
Michael Mendes
Allina Mendez
Raphael Mendez
Yvette Mendez
Tiah Mendiola
Alan Mendonca
Roberto Mendoza
Jocelyn Menendez-Aponte
Haoyi Meng
Amberly Mentz
Julia Menzi
Dean Menzik
Jonathan Mepham
Angel Mercado
Isabelle Mercado
Justin Mercer
Jessica Merchant
Karlene Merchant
Heaven Mercier
Jessica Meredith
Audra Mergl
Sara Merida Gonzalez
Jeffrey Merkel
Joel Merkens
Ashlee Merrill
Jessy Merritt
Nicholas Merritt
Trina Merritt
Afi Merritt-Grady
Johnathan Merry-Carreiro
Kenneth Mertz
Mathew Merz
Omolola Meshe
Jessica Meshell
Johnny Mesidor
Dzeneta Mesinovic
Michael Mesnikoff
Justin Messer
Stephanie Messick
Zachery Messier
Brittney Messin
Anna Messing
Connie Metcalf
Emilie Methot
Emman Metiam
Alyssa Metras
Nicole Metzger
Alexander Meyer
Alicia Meyer
Cathi Meyer
David Meyer
Latasha Meyer
Russell Meyer
Zachery Meyer
Sherry Meyer Kelsey
Emily Meyers
Shavon Meyers
Ashley Mical
Michael Micale
Nicole Michaels
Brian Mickalay
Ericka Midkiff
Danielle Miele
Roger Migliaccio
Anthony Milano
Jordan Milano
Sandra Milano
Carl Milbourne
Caleb Miles
Christopher Miles
Collin Miley
Ashley Milfelt
Mirna Miljevic
Jason Milkowski
Laurie Milla
Emmy Millan
Alexis Miller
Amanda Miller
Amanda Miller
Amber Miller
Angela Miller
Ashley Miller
Brian Miller
Carlton Miller
Colleen Miller
Daniel Miller
Emmett Miller
Jamie Miller
Jeffrey Miller
Jennifer Miller
Jesse Miller
John Miller
Joseph Miller
Justice Miller
Justin Miller
Kirsten Miller
Krista Miller
Kristina Miller
Madison Miller
Marc Miller
Mary Miller
Matthew Miller
McKenna Miller
Monica Miller
Nathaniel Miller
Neil Miller
Racheal Miller
Rebecca Miller
Ryan Miller
Sara Miller
Sasia Miller
Stephanie Miller
Sydney Miller
Urszula Miller
Zachary Miller
Stephanie Milliette
Bruce Milliken
Brandie Millovitsch
Deandrea Mills
Jonathan Mills
Kristina Mills
Laura Mills
Colby Millsaps
Michaela Milne
Monica Milstead
Sarah Milton
Jose Minaya
Adrian Minichiello
Megan Mink
Marc Minkler
Erica Minks
Jacquelyn Minner
Miranda Minner
Tyler Minnich
Christine Minos
Gira Mirabal
Samantha Mirabella
Mario Miramontes
Nataly Miranda
Virginia Miranda
Arpine Mirzakhanyan
Roya Misaghian
Priya Misal
Tammie Mishey
Andrew Misiaszek
Sheila Misiaszek
Kate Misiorski
Nicola Misner
Raymond Misner
Wayne Mistiatis
Heather Miszler
Abby Mitchell
Adelia Mitchell
Amanda Mitchell
Elizabeth Mitchell
James Mitchell
Michael Mitchell
Michael Mitchell
Michael Mitchell
Michelle Mitchell
Morgan Mitchell
Robert Mitchell
Brien Mitchum
Joshua Mittelsteadt
Emily Miville
Kayse Mix
Ryan Moats
Vatrice Mobley
Sarah Mocke
Emily Modaff
Laura Moder
Kristin Modjeska
Ericka Moe
Jan Mohamed
Dania Ariffin Bt Mohd Hussain
Jeffrey Mohler
Krista Mohn
Jannik Mohr
Stephane Mohr
Joshua Mohun
Melissa Molettieri
Joseph Molfetta
Alexis Molina
Anthony Molina
Breanna Molina
Emerson Molina
Katherine Molina
Natasha Molina
Yomara Molina Felix
Celeste Molle
Michelle Mollett
Gina Molletti
Victoria Momb
Marta Momot
Brianne Monahan
Patrick Monahan
Francesco Monastra
Marcus Mondi
David Mondragon
Elisha Mone
Breanna Monette
Teresa Mongelli
Kyle Mongeon
Nicole Monico
Kayleigh Monis
Deborah Monroe
Dennis Monroe
James Monroe
Jordan Monroe
Judith Monroe
MacKenzie Monsegue
Jeffery Monson
Kya Montague
Krystina Montefusco
Kayla Montejo
Krystal-Ann Montenieri
Alfredo Montes
Katrice Montgomery
Nicholas Monticello
Dayton Montoya
Oscar Montoya
Paige Monty
Jennifer Montz
Amanda Monzo
Adam Moody
Matthew Moody
Cameron Mooney
Samantha Mooney
Alexander Moore
Austin Moore
David Moore
Delaney Moore
Glenn Moore
Jerry Moore
Kathleen Moore
Kathryn Moore
Krista Moore
Lauren Moore
Luke Moore
Michaelina Moore
Myron Moore
Sarah Moore
Shadae Moore
Sheryll Moore
Starla Moore
Stuart Moore
Sydney Moore
Tera Moore
Jenni Moos
Zachary Mootz
Daisy Morales
Dominique Morales
Evelyn Morales
Joseph Morales
Joshua Morales
Luis Morales
Marc Morales
Martha Morales
Noah Morales
Ann Marie Moran
Ashley Moran
Curtis Moran
Debra Moran
Dennis Moran
Megan Moran
Nicole Moran
Noah Moran
Shannon Moran
Ben Morcom
Britney Moreau
Kristen Moreau
Robert Moreau
Dustin Moreault
Joseph Moreno
Lizzy Moreno
Karina Moretz
Lisa Morfey
Ashley Morgan
Danna Morgan
Jamie Morgan
Madison Morgan
Matthew Morgan
Melissa Morgan
Mikaela Morgan
Stacy Morgan
Tyana Morgan
Allison Moriarty
Amber Moriarty
Cassandra Morin
Colby Morin
Emily Morin
Michael Morin
Michael Morin
Michael Morin
Stefanie Morin
Nicholas Morkrid
Brittany Morotto
Alexandra Morrell
Amanda Morris
Elizabeth Morris
Lindsey Morris
Mary Morris
Casey Morrison
Dannielle Morrison
Dylan Morrison
Kristin Morrison
Melonie Morrison
Andrew Morrissette
James Morrissey
Kyle Morrow
Jennifer Morse
Makayla Morse
Sarah Morse
Nicholas Morten
Glenn Mortensen
Teresa Mortensen
Ingrid Morton
Sarah Morton
Sophia Mosca
Jared Moser
Robert Moser
Christopher Moses
Kyle Moses
Ashley Moshay
Johnelle Mosley
Ann Moss
Dominique Mota
Mark Mota
Ethan Motaco
Patrick Motuzas
Somally Moul
Shannon Mouser
Jacob Mousseau
Madison Mowdy
Todd Mowery
Teisha Moxley
James Moyer
Josiah Moyer
Katie Moyer
Callie Moyers
Daniel Moylan
Joshua Moynan
Tyler Muckley
Megan Mueller
Colleen Muench
Alexis Mugica
Sarah Muhammad Nizam
Alexandra Muhlbach
Lorna Muiruri
Alaiza Muise
Timothy Muise
Dino Mujcin
Asim Mukhtar
Patricia Odani Mukuka
Jake Mulcahey
Jessica Mulhern
Mark Mulkey
Demeka Mullen
Jarrod Mullen
Michael Mullen
Stephen Mullen
Kalynne Mullens-Norris
Joseph Mullesch
Nicholas Mullett
Mark Mullins
Mary Mullins
Crystal Mumbauer
Madison Mumm
Neil Mund
Matthew Mundell
Luke Munns
Angela Munoz
Jessica Munroe
Daniel Munson
Michael Munzen
Nicole Murdie
Alanna Murphy
Brian Murphy
Brittany Murphy
Chelsea Murphy
Colleen Murphy
Hailey Murphy
Jaymes Murphy
Jennifer Murphy
Kieran Murphy
Mary Murphy
Phoebe Murphy
Stephen Murphy
Trista Murphy
Emily Murray
Gabrielle Murray
Jared Murray
Kelly Murray
Michelle Murray
Renee Murray
Tricia Murray
William Murray
Brenda Muscarella
Katelyn Muscato
Zachary Muse
Oskar Musialowski
Tracy Musto
Melissa Mutchman
Lucy Muwonge
Rian Muzik
Rahab Mwaura
Amber Myers
Charles Myers
Christopher Myers
Kory Myers
Kyle Myers
Megan Myers
Nicole Myers
Charrie Myles
Jordan Mynahan
Katlin Myrto
Laila Nabhan
Lacretia Nabors
Bradford Nadeau
Jaelyn Nadeau
Jamie Nadeau
Jennifer Nadeau
Brandon Nadolny
Casey Nagle
Pranay Naidu
Kevin Nakai
Ayumi Nakamichi
Samantha Nakamoto
Michael Nalbone
Lucy Namaganda
Chadera Namauu
Ian Nance
Lakisha Nance
Robbie Nance
Dustin Napier
Sarah Narkis
Brandon Narlock
Aida Nash
Jeff Nash
Chaney Nash-Gibney
Johnluke Nassar
Anthony Nasta
Frank Nata
Georgina Natale
Brian Nathan
Lindsey Naticchioni
Jaime Natividad
Brenden Nault
Candice Navarrette
Lauren Nay
Victoria-Anne Nazareno
Marla Nazario
Paola Nazario Pagan
Jennifer Naze
Sabahat Nazmul
Jamie Nazzaro
Susan Nderitu
Kevin Nealey
Shannon Nealon
William Neault
Stuart Neave
Emily Nedwick
Jamika Needom
Tommy Neet
Andrew Neff
Sarah Neill
Miranda Nein
Alyssa Nelson
Brandy Nelson
Connor Nelson
Courtney Nelson
Elizabeth Nelson
Elizabeth Nelson
Erik Nelson
Jaclyn Nelson
Justin Nelson
Kori Nelson
Montana Nelson
Stephanie Nelson
Timothy Nelson
Jeffrey Nelson-Bogan
Danielle Nemenzo
Christine Nenkov
Alex Nerio
Judith Netherland
Dawnann Netherton
William Neuhaus
Stephanie Neukirchner
Meghan Neumar
Alicia Nevitt
Dora Newberry
Kevin Newbill
Charlotte Newby
Kristen Newell
Sara Newell
Angelina Newhall
Haley Newlin
Benjamin Newman
Jessica Newman
Donetha Newsome
Lisa Newson
Christina Newton
David Newton
Kevin Newton
Mathew Newton
Scott Newton
Alyssa Ng
Anthony Nganga
Ally Nguyen
Cassidy Nguyen
Christopher Nguyen
Cuc Nguyen
Giang Nguyen
Hien Nguyen
Hieu Nguyen
Hoa Nguyen
Hong Nhung Nguyen
Kathy Nguyen
Khanh Linh Nguyen
Kim Oanh Nguyen
Minh Nguyen
Ngoc Nguyen Thi
Son Nguyen
Tam Nguyen
Thao Linh Nguyen
Thuy Linh Nguyen
To Anh Nguyen
Yen Phuong Vy Nguyen
Bruce Nibert
Amber Nichols
Bridget Nichols
Erica Nichols
Jeremiah Nichols
Maxwell Nichols
Shekahnah Nicholson
Erika Nickerson
Rebecca Nickerson
Kylie Nidever
Briana Nieke-Gould
Brittany Nielsen
Heather Niemczura
Casey Nienstedt
Felicia Nietering
Arily Nieves
Jalisse Nieves
Jessica Nieves
Gabriela Niford
Merlin Nikodemus
Artem Nikolayenko
Taylor Nix
Brysen Nixon
Sharon Nkashama
Euridice Nobre
John Noel
Joselande Noel
Philip Noel
Andrea Noia
Harold Nolan
Heidi Nolan
Megan Nolan
Alexander Nolle
Caitlin Nonemaker
Lorraine Nonxoloba
Stephanie Noonan
Taylar Norcross
Anna Nordlum
Amber Norks
Eleni Norman
Tamie Norman
Alyson Normandin
Christopher Norris
Marcy Norris
Nathan Norris
Samantha Norris
Kristie North
Samantha North
Seimitra Northcutt
Anna Norton
Ashley Norton
Erich Norton
Silas Norton
Gregory Norvesh
Matthew Notter
Jason Novak
Robert Novo-Suspiro
Matthew Novotny
Joseph Noyes
Adeline Ntam
Eric Nunemaker
Joseph Nunes
Joseph Nunez
Wascar Nunez
Anne Nunis
Amber Nunnaley
Greggory Nuovo
Joshua Nuzzo
Matthew Nylund
Sadie Nys
Kenneth Oakes
Lonell Obannon
Cassandra O'Boyle
Susan O'Boyle
Colin O'Brien
Lauren O'Brien
Liam O'Brien
Molly O'Brien
Derrick Obroni Dei
Justin O'Bryant
Maggie O'Callaghan
Nicholaus Ocampo
Sarah Ocampo
Denisa Ocanovic
Catherine Ochart
Melissa Ochoa
Casey O'Connell
Karilyn O'Connell
Rebekah O'Connell
Alexandra O'Connor
Caitlin O'Connor
Erin O'Connor
Coralene O'Dell
Thorr Odinson
Jennifer Odoj
Keziah Odom
Rachael O'Donnell
Timothy O'Dowd
Erica Oehlerich
Jana Oelofse
Sarah Oetker
David Offalter
Ryan Oftedahl
Keely Ogden
Kira Ogonowski
Philipp Ogren
Ashton O'Hara
Erin O'Hara
Teresina O'Hare
William Ohrenberger
Olivia Ojeda
James O'Keefe
Dustin Okon
Emmanuel Okorafor
Leah Olansky
Christopher Olejnik
Blake Olinger
Lynette Oliphant
Christine Oliveira
Marco Oliveira
Raegan Oliver
Chris Oliverio
Michele Olivier
Melissa Olmstead
John O'Loughlin
Brady Olsen
Cecilia Olsen
Jodie Olsen
Kasey Olsen
Amy Olson
Andrea Olson
Chandra Olson
Denise Olson
Jonathan Olson
Katherine Olson
Katherine Olson
Kirsten Olson
Lorinda Olson
Michelle Olson
Samantha Olson
Shanda Olson
Sierra Olson
Kaitlyn O'Malley
Elias Omar
Robert O'Mara
Hannah Omary
Brent Omeara
Owoseni Omowaye
Connor O'Neill
Conor O'Neill
Sarah O'Neill
Violet O'Neill
Sher Lyn Ong
Jeni Onizuka
Paul Onolan
Salina Opsal
Amy Orantes
Nicole Orasi
Emily Orciuch
Bethany Orcutt
Joseph Orcutt-Caruso
Rylee O'Regan
Kevin O'Reilly
Oscar Orellana
Annabelle Orme
Caitlin Ormsby
Erina Orndorff
Sheena Orozco
Natalia Orszula-Dobosz
Edgar Ortega
Michael Ortega
Hector Ortiz
Lilia Ortiz
Reynaldo Ortiz
Zuleyka Ortiz
Ruzanna Orudzhyan
Michael Osella
Tyana Osgood
Tia Oshel
Micheal Ostello
Daniel Ostrin
Christopher Ostrowitz
Patrick O'Sullivan
Cindy Oswald
Sara Oswald
John Otero
Luis Otero
Brian Otey
Mariae O'Toole
Lynn Ott
Heather Otterholt
Crystal Ouedraogo
Brianna Ouellette
Zachary Ouellette
Tariq Oulidi
Karima Oumsalem
Christal Oung
Michael Ours
Jennifer Ovalle
Miguel Ovalles
Shelby Overgaard
Linda Overman
Bryony Owen
Kashana Owens
Kurtis Owens
Sarah Owens
Shane Owens
Kwame Owusu
Harriet Oxley
Nancy Oxton
Marishka Ozmun
Catherine Paape
Aaron Pabon
Katelynn Pabon
Lindsey Pabst
Alisha Pace
Karen Pace
Racheal Pace
Alexandra Pacheco
Nathalie Pacheco
Nicole Pacheco
Gerald Padgett
Jamie Padgett
Tiffin Padgett
Francisco Padilla
Rebecca Padilla
Domenic Padula
Breana Page
Sara Page
Tiffany Page
Amy Pagliaro
Jared Pahutski
Tuan Nghi Pai
Andrew Paielli
Ethan Paige
Ginny Paige
Taylor Paige
Rachel Painter
Timothy Painter
Makenzee Pair
Dallas Paiva
Kristine Paiz
Heather Pajak
Jennifer Pajak
Stacy Palazini
Steffen Palko
Antonio Pallotta
Amanda Palm
Michael Palm
Brandi Palmer
Brian Palmer
Carissa Palmer
Danielle Palmer
Taquasha Palmer
Brett Palser
Angela Palumbo
Rylee Pancake
Lee Pancoast
Nathan Panek
Ashley Panella
Kristen Paniagua
Suzanne Panique
Jake Paolucci
Arianna Papathanasiou
Jessica Pappalardo
Nicholis Pappas
Andrew Paquette
Julie Paquette
Kaylee Paquette
Ann Paquin
Victoria Paquin
Trevor Paradise Teixeira
Nicholas Paratore
Ashley Pare
Denise Parece
Gladys Paredes
Danielle Parham
Krizia Paricci
Hyeji Park
Kalie Park
Lacy Park
Austin Parker
Christopher Parker
Dillon Parker
Laine Parker
Lindsay Parker
Mikaela Parker
Shanna Parker
Tara Parker
Tatianna Parker
Valerie Parker
Laura Parker-Bowen
Cynthia Parkhurst
Bobbie Parkinson
Sean Parkinson
Charles Parkosewich
Ashley Parks
Christopher Parks
Keaton Parks
Shandricka Parks
Torrey Parnell
Nicholas Paro
Anthony Parra
Kerry Parra
Amanda Parrish
Mareyea Parrott
Michael Parson
Jaeson Parsons
Laurel Parsons
Rory Parsons
Carolyn Particelli
Erika Partin
Gregory Parzych
Brandon Pascarella
Leslie Paskoff
Samantha Passamonte
Abhi Patel
Bijal Patel
Drashti Patel
Jetal Patel
Rima Patel
Aubrie Patrick
Brittany Patrick
Daniel Patrie
Bryan Patriquin
Kathryn Patsfield
Tara Patten
Alexis Patterson
Danielle Patterson
Mariah Patterson
Nicole Patterson
Samantha Patterson
Scott Patterson
Monique Patterson-Crawley
Nicole Pattison
Brendan Patton
Rebekah Patton
Samuel Patton
Savannah Patzen
Charlene Paul
Rhonda Pauley
Kara Pauling
Patricia Pax
Marlyn Payero
Cory Payne
Emily Payne
Jenn Payne
Jessica Payne
Joseph Payne
Julia Payne
William Payton
Pavel Pazourek
Robert Peaks
Lauren Pearson
Selina Pearson
Michelle Pease
Morgan Pease
Nathan Peavey
Noel Peceu
Griffin Peck
Clifton Pecore
Conor Peddle
Melissa Pedersen
Karissa Pedroza
Nicole Peduzzi
Andrew Peed
Ashley Peel
Adil Peerbhoy
Jordan Peery-Lemon
Rachel Peetz
Danielle Peevyhouse
Ryan Peguero
Adam Pehl
Lori Pelkey
Hailey Pellerin
Cara Pelletier
Christopher Pelletier
Daphkar Pelletier
Janessa Pellman
Charles Pelote
Diane Pemberton
Marisol Pena
Margaret Pence
Chelsea Pender
Lacy Pendleton
Linda Pendley
Erica Penko
Brianna Penn
Mariesa Pennine
Cynthia Pennington
Kayla Pennington
Shiana Pennington
Holly Penny
Jeffrey Pennycoff
Charles Pentecost
Keven Peralta
Maricruz Peralta
Amy Perdikakis
Robin Perdue
Cameron Peredna
Alberto Perez
Alexander Perez
Christina Perez
Elisabeth Perez
Jason Perez
Jenny Perez
Jessica Perez
Jessica Perez
Leonard Perez
Ruben Perez
Sabrina Perez
Sophie Perez
Yaneris Perez
Maria Perham
Damian Perino
Jeanaye Perkey
Merissa Perkins
Naigea Perkins
Trevor Perkins
Amisha Pero
Connor Pero
Jace Perrodin
Phillip Perrone
Nathan Perrow
Alexandria Perry
Brandon Perry
Camille Perry
Caroline Perry
Dakota Perry
Daniel Perry
Dimisha Perry
Hathaway Perry
Joseph Perry
Joshua Perry
Kenneth Perry
Tammy Perry
Nadia Persaud
Zachery Persky
David Pesqueira
John Pestana
Dylan Peterkin
Christine Peters
Iliana Peters
Jacob Peters
Katrina Peters
Kaylee Peters
Christopher Petersen
Audrey Peterson
Kendrick Peterson
Kristina Peterson
Scott Peterson
Victoria Petipas
Joseph Petranek
Parker Petrea
Skylar Petretta
Rena Petri
Michael Petrillo
Sandra Petrino
George Petrosky
Anthony Petruzziello
Chelsey Petry
Meagan Pettigrove
Kenneth Pettijohn
Tracy Pettit
Ethan Petty
Jeremy Petty
Lorraine Pezzella
Corey Pfantz
Raychel Pfeffer
Jilyssa Pfeifer
Shay Pfirman
Triet Pham
Christopher Phan
Ha Anh Phan
Huong Phan
Christina Phanthamany
Amanda-Olivia Phelps
Hayley Philbrook
Kaila Philbrook
Lindsey Philippe
Amaryllis Phillips
Brandon Phillips
Derek Phillips
Jeremiah Phillips
Jonathan Phillips
Joshua Phillips
Kelsey Phillips
Olivia Phillips
Shannon Phillips
Shelby Phillips
Vanessa Phillips
Willie Phillips
Kristy Phinicie
Stacey Phipps
Johnny Phommathep
Tabitha Phy
Ariel Piccinini
Bradley Pickel
Kyle Pickering
Camille Pickett
Joel Pickler
Laura Pido
Matthew Pierce
Melody Pierce
Tracy Pierce
Miguencia Pierre
Amanda Pierson
Veronica Pierson
Tristan Pietz
Dawn Pignataro
Katherine Pigsley
Alyssa Pike
Kendell Pike
Patrice Pilgrim
Alberto J. Pillot
Adam Pillsbury
Tammy Pilon
Heather Pina
Kayloni Piotraschke
Sonia Pipkin
Carlos Pirela
Michael Pires
Armand Pirgu
Wade Pirie
Andrea Pirkey
Michael Pitroski
Jamie Pittenger
Chafin Pitts
Juarkena Pitts
Kacie Pitts
Megan Pizano
Estrella Pizarro
Jaquira Pizarro
Alyssa Pizzano
Lisa Pizzi
Shane Plante
Derrick Planz
Jenifer Plasencio
Wolf Plaster
Liane Platt
Patrick Platt
Shanice Pleasant
Anna Plikhno
Ryan Ploof
Christina Plourde
Timothy Plowman
Barbara Plummer
Diana Plummer
Molly Plummer
Brittany Plunkett
Josh Pobrislo
Barbora Pochopova
Andrew Podrat
James Poe
Rebecca Poe
Alia Poell
Jared Pohl
Brett Pointer
Amanda Poirier
Geena Poirier
Lindsey Poirier
Jillian Poisson
Joshua Poitras
Alexis Polanco
Ashley Polanco
Rowland Pollard
Jason Polson
Adam Pomerantz
Stephanie Pomeroy
Isabella Pompeo
Christiana Ponce
Amy Pond
Debra Pond
Carla Ponder
Jacqueline Ponzio
Mindy Pool
Fiona Poole
Corey Popma
Marisa Porche
Cole Porras
Brooke Porter
Casey Porter
Janette Porter
Matthew Porter
Melissa Porter
Merval Porter
Sierra Porter
Cecilia Portilla
Michael Portilla
Steven Portillo
James Portwood
Erin Post
Angela Postema
Craig Potter
Megan Potter
Taiesha Potter
Noah Pottle
Joshua Potts
Julie Poulicakos
Devin Pouliot
Katerina Poulos
Anthony Powell
Ashley Powell
Christopher Powell
Garrett Powell
Megan Powell
Alaya Powell-Davis
Stefanie Power
Aaron Powers
Chandler Powers
Katherine Powers
Kylee Powers
Rebecca Powers
Ryan Powers
Mariya Poyedinok
Lorena Prado
Madelyn Prado
Vishal Prasad
Julianne Pratt
Macyn Pratt
Phillip Pratt
Shanivia Pray
Olivia Premo
Benjamin Prescott
Inez Presley
Steven Presley
Sarah Pressler
Ruth Prest
Elizabeth Preston
Madeleine Prevost
Jordan Pribanic
Abby Price
Amanda Price
Charles Price
Claressa Price
Jessica Price
Joni Price
Kerri Price
Sammantha Price
Kaylee Prichard
Christopher Priddy
Melody Pride
Adriana Pridemore
Noel Pridemore
Anne Priestman
Joslyn Prime
Erin Primeau
Jason Primini
Devin Primus
Melissa Prince
Michael Pritchard
Cody Pritchett
Ryan Pritchett
Nathaniel Procek
Heather Proctor
Isabella Proia
Matthew Proscia
Salverio Proto
Sharlie Prouty
Dayle Provencher
Teresa Provencher
Jacob Provost
Melissa Prows
Rachel Prozzo
Ashley Pruitt
Thomas Prunier
Fallon Przybylowicz
Jason Przybysz
Garrett Puckett
Sean Puckett
Heather Pugh
Dillon Puglisi
Richard Pulisciano
Ashley Pullen
Jessica Pullins
Michael Pullins
Ashley Purcell
Shubham Puri
Cori Purrington
Jeff Putnam
David Pyakurel
Joanna Pyle
Scott Pyle
Nora Qattawona
Todd Quackenbush
Alex Quadros
Curt Quam
Michael Quarne
Zaiqueta Queen
Cynthia Quevedo
Calen Quick
Chelsea Quickery
Aleena Quickle
Carla Quigg
Jose Quijano
Richard Quilan
John Kelly Quilantang
Danielle Quilla
Leslie Quinlan
Jeremy Quinn
Jocelle Quinn
Lauren Quinn
Lisa Quinones
Jessica Quinones-Smith
Rachael Quinonez
Brandon Quinten
Chris Quintero
Andrew Quintin
Laura Quraish
Safia Qureshi-Lewis
Lauren Rabbitt
Michelle Rabun
Nina Race
Kirby Rachlow
Ryan Racicot
Dennis Rackliff
Joseph Raden
Michelle Radke
Michael Radkiewicz
Duncan Rae
Ryan Rafferty
Tessie Rafferty
Zoe Raffo
Ryan Raglin
Kristen Ragozine
Antonio Raimato
September Rain
Katherine Raines
Samantha Rainwater
Charlie Rakes
Nicholas Ralli
Quinn Rallis
Michael Ralston
Jeremiah Ramage
April Rambo
Aryane Rambone
Michael Ramella
Larue Ramey
Amanda Ramirez
Christa Ramirez
Dominick Ramirez
Nickolas Ramirez
Shelby Ramirez
Yvette Ramirez
Ezequiel Ramos
Jessica Ramos
Tatjana Ramos
Timothy Ramos
Gonzalo Ramos Rodriguez
Addison Ramsey
Lesa Ramsey
Megan Ramsey
Celine Ramsingh
Deborah Rancourt
Jennifer Randall
Bryan Randolph
Charise Randolph
Lucas Randolph
Elizabeth Rapalee
Jacob Raposa
Rafael Raposo
Kaleigh Rapoza
Charles Rapp
Segev Ras
Tedrick Rasheed
Gregory Rasmussen
Matthew Rasnick
Anthony Rathbun
Melanie Rathbun
Rachel Rathburn
Terrie Rauh
Jessica Ravello
Marangeliz Ray
Nathaniel Ray
Angus Raymond
Laura Raymond
Stephanie Raymond
Naya Raymundo
Christina Raynor
Jennifer Read
Nadine Reading
Katie Reall
Pamela Reaves
Sergey Rebbe
Alicia Rebello
Andrew Rebelo
Michele Rebollo
Francesco Recchia
Samantha Recker
Kylie Redding
Lillian Redling
Clarissa Redman
Paige Redman
Erika Redmon
Candie Reed
Danielle Reed
Diamond Reed
Hayley Reed
Jordan Reed
Lauryn Reed
Lawran Reed
Matthew Reed
Patrick Reed
Antwone Reese
Mary Reese
Angela Reeves
Kathy Reeves
Laura Reeves
Emily Regan
Melissa Regan
Joseph Reichert
Kelly Reid
Annika Reikersdorfer
Timothy Reinboth
Ashley Reindel
Anna Reineke
Michelle Reiner
Michele Reinhardt
Zachary Reinhart
Jazmine Reinitz
Savannah Reinitzer
Hannah Reinsel
Savannah Reis
Kate Reiser
Benjamin Reiter
Donna Reiter
Rebecca Rekczis
Ciara Renda
Vicki Renda
Kristi Rendo
Fabian Rendon
Lauri Rendon
Andrea Rendon Hasslocher
Israel Renfro
Madeline Reno
Markie Repp
Keisha Resendiz
Timara Reves
Andrea Rex
Angelina Rexach
Shelby Rexrode
Brittney Reyes
Jessica Reyes
Jonathan Reyes
Juan Reyes
Rubi Reyes
Yanibel Reyes Santos
Jamie Reynolds
Lindsay Reynolds
Lydia Reynolds
Nicholas Reynolds
Robert Reynolds
Angelica Rezac
Raphael Reznek
Jason Rhame
Daniel Rhine
Nicholas Rhoades
Kathryn Rhodes
Kelsey Rhodes
Lyn Ribisi
Gino Ricardo
Benjamin Rice
Kimberly Rice
Robert Rice
Samantha Rice
Amy Richard
Casey Richard
Dakota Richard
Murphy Richard
Osmond Richard
Aliana Richards
Demion Richards
Jade Richards
Anna Richardson
Ashleigh Richardson
Ehren Richardson
Even Richardson
Gabrielle Richardson
Matthew Richardson
Megan Richardson
Patrick Richardson
Rebecca Richardson
Renee Richardson
Stephen Richardson
Jocelyn Richardson Orellana
Christina Richart
Gina Richey
Kunle Richie
Quinn Richman
Brittany Richmond
Danielle Richmond
James Richmond
John Richmond
Sarah Richter
Jordan Rickels
Brandon Rickman
Brandon Ricks
Jayvon Riddick
Jason Rideout
Casey Riebe
Caitlin Riegel
Sonia Rieger
Laura Riel
Andrea Rife
Alycia Riggins
Andrea Rigsby
Shauna Rigsby
Jonathan Riibe
Lisa Riker
Cassandra Riley
Jessica Riley
Krystal Riley
Morgan Riley
Shad Riley
Christopher Riney
Alex Ring
Marc Ringuette
Brandi Rink
Leah Riojas
Cynthia Rios
Jessica Rios
Ruben Rios
Sabrina Rios
Amber Rippingale
Nicholle Risch
Brittany Risher
Andrew Rittenhouse
Cole Rittenhouse
Nicole Rittenhouse
Brooke Rivard
David Rivera
Jannette Rivera
Jennifer Rivera
Justin Rivera
Justin Rivera
Lorgia Rivera
Roxanna Rivera
Victor Rivera
Tabitha Rivera-Portillo
Oleta Rivero
Ashley Rivers
Sabrina Rivers
Toriana Rivet
Nicole Rixon
Sanita Rizvic
Paul Rizzi
Christine Carmen Rizzo
Jesse Roach
Melissa Roach
Emily Roan
Yehuda Roberg
Janeen Roberson
Jess Roberson
Amanda Roberts
Annie Roberts
Audrey Roberts
Christa Roberts
Dale Roberts
Darien Roberts
Elizabeth Roberts
Jennifer Roberts
Jonathan Roberts
Mandrell Roberts
Morgan Roberts
Nicholas Roberts
Sarah Roberts
Sierra Roberts
Tiffany Roberts
Tyquan Roberts
Andrew Robertson
Judy Robertson
Lewis Robertson
Sharon Robertson
Stephanie Robertson
Tina Robertson
Alexis Robillard
Ali Robinson
Amanda Robinson
Ashley Robinson
Cassandra Robinson
Chloe Robinson
Christian Robinson
Christopher Robinson
Kearra Robinson
Larae Robinson
Lindsay Robinson
Marie Robinson
Matthew Robinson
Melissa Robinson
Priscilla Robinson
Rhonda Robinson
Richard Robinson
Robert Robinson
Serenna Robinson
Shelayah Robinson
Karen Robles
Stephanie Robles
Suhey Robles
Janeidaliz Robles Toro
Christine Roby
Janet Roby
Rycci Rocchio
Erik Roccuzzo
Kimberly Rocha
Rachel Roche
Jessamyn Rockwell
Patrick Roden
Andrew Rodenhiser
Brady Rodgers
Ryan Rodgers
Brian Rodney
Ambroshia Rodriguez
Andres Rodriguez
Eveleene Rodriguez
Gael Rodriguez
Jessica Rodriguez
Joel Rodriguez
Jordan Rodriguez
Jose Rodriguez
Kennith Rodriguez
Margarita Rodriguez
Melissa Rodriguez
Rachael Rodriguez
Kevin Rodriguez Oblitas
Alexandria Rodriguez-Vega
Jason Roeder
Jean Rogene
Candice Rogers
Chadwick Rogers
Danielle Rogers
Hannah Rogers
Jaime Rogers
Johanna Rogers
John Rogers
Keshia Rogers
Mary Rohen
Mason Rohr
Sarah Rohrdanz
Joseph Rohrer
Bradley Roland
Elyssa Rolfe
Andrew Rollins
Jesse Rollins
Jessica Rollins
Kelsey Rollins
John Rolon
Holly Roman
Jennifer Romanoski
Terra Romantic
Alena Romashkina Grady
Rachel Romeo
Andres Romero
Claudia Romero
Samantha Romig
Abiola Romiluyi
Alyson Romo
Christa Romo
Brandon Rondeau
Jolene Ronsley
Robert Rood
Andrea Rooney
James Rooney
Lauren Rooney
Gregory Roper
Claudio Rosales
Veronica Rosalies
Cherlyn Rose Rosario
Wendy Rosario-Sanchez
Holly Roschel
Caterina Rose
Chasity Rose
Colin Rose
Brittany Rosell
Michelle Rosen
Wendy Rosen
Wendy Rosenbauer
Sarah Rosenfelder
Kristine Roskott
Thomas Rosoff
Bradd Ross
Denielle Ross
Matthew Ross
Kelsey-Lyn Rossetti
Nicholas Rossetti
Amie Rossi
Joseph Rossi
Christopher Roth
Corey Roth
Rhiannon Rothmann
Randy Rothrock
Alexia Rottkamp
Matthew Rounds
Kayla Rountree
Patil Roupelian
Adrian Rouse
Maranda Roush
Anthony Rouzzo
Carolyn Rovelto
Kaileigh Row
Aaron Rowand
Janet Rowe
Kimberly Rowe
Matthew Rowe
Patrick Rowe
Tashana Rowe
Tiffany Rowe
Cassandra Rowett
Hannah Rowlett
Jessica Rowley
Abigail Roy
Ashley Roy
Chance Roy
Chelsey Roy
Sophie Roy
Amelia Royal
Shaelyn Roys
Lisa Rozene
Juan Rubalcava
Rebecca Ruben-Navarro
Rina Rubin
Ashley Rubinoff
Jennifer Rubio
Kristan Rudloff
Michael Ruel
Collette Ruelle
Shantae Ruf
Audrey Ruff
Sharon Ruff
Krystal Ruisi
Brittany Ruiz
George Ruiz
Megan Ruiz
Yesenia Ruiz
Jenifer Rukstela
Jordan Rullman
Terry Rulo
Brianne Rummel
Andrew Rush
Ann Rush
Hagos Rush
Madison Rush
Troy Rushing
Kayleigh Russ
Noah Russaw
Daniel Russell
Gyanna Russell
Regina Russell
Shannon Russell
Shayne Russell
Tera Russell
Travis Russell
Cara-Lynn Russo
Mary Rusyniak
Jonathan Ruthven
Michelle Ruthven
Christian Ruuska
Jovan Ruzic
Andrew Ryan
Danielle Ryan
James Ryan
Kellie Ryan
Megan Ryan
Melissa Ryder
Matthew Ryterski
Aldin Sabanovski
Victoria Sabey
Evan Sabin
Siddharth Sachdeva
Jill Sacramona
Hannah Sadlowski
Victoria Saffold
Ashley Sage
Joyce Saghbini
Taopheeq Saheed
Emma Sahlberg
Harinder Sahota
Elizabeth Sailor
Diane Sakamoto
Lori Sakkab
Mati Sako
Anna Sala Mercade
Lisa Salas
Sheila Salcido
Roberto Saldana
Jim Sallie
Crystal Salsbury
Kasey Salter
Ryne Saltsman
Emily Salustri
Rachel Salvador
Connor Salvail
Cortney Samaniego
Elizabeth Samarripa
Diego Samayoa
Jennifer Samf
Dominic Sammarco
Katheryn Sample
Jasma Sampson
Ryan Sampson
Victoria Samuel
Amanda San Jose
Kristy San Vicente
Betsey Sanborn
Aaron Sanchez
Anaceilys Sanchez
Andrea Sanchez
Christian Sanchez
Erick Sanchez
Julieth Sanchez
Liza Sanchez
Maria de Los Angeles Sanchez
Natalie Sanchez
Rose Sanchez
Victor Sanchez
Jordan Sander
Christiana Sanders
Elizabeth Sanders
Twila Sanders
Cheri Sanderson
Krysti Sanderson
Alexis Sandoval
Brandy Sandoval
Kerri Sands
Tamara Sands
Sharon Saner
Olivia Sanga
Justin Santana
Noel Santana
Norma Santana
Margarita Santiago
Victor Santiago
Lisy Santiago Mattei
Natalia Santillanez
Brenley Santilli
Brandon Santo
Deanna Santoro
Tucker Santoro
Josephus-Rex Santos
Yadira Santos
Alexander Santosus
Samantha Sanzaro
Gina Sanzotta
Samantha Sarel
Ellisa Sargent
Grace Sargent
James Sargent
Katelyn Sargent
Laura Sargent
Maya Sarki Bohora
Ruth Sarkisian
Remi Sasaki
Morgan Sasser
Kendra Satkowiak
John Satterfield
Jennifer Satterlee
Julia Sauer
Monica Saul
Mathew Saunders
Peter Saunders
Shanice Saunders
William Saunders
Tracy Saupan
Alexander Savage
Aquila Savage
Brandon Savage
Joseph Savage
Sarah Savard
Kelly Savarese
Veronica Savoy
Aspen Sawyer
Brianna Sawyer
Katii Sawyer
Susan Saxinger
Fahlen Saxson
Amber Sayers
Jessi Saylors
Jason Scales
Giuseppe Scalici
Elizabeth Scalley
Joseph Scallion
Dena Scalzo
John Scanlan
Alicia Scanlon
Mary Scanlon
Owen Scanlon
Marisa Scaringello
Iesha Scarlatella
Kaitlyn Scarmazzo
Matthew Scenna
Thomas Schaab
Jacklyn Schaaf
Christian Schaefer
Darren Schaefer
Alison Schaejbe
Matthew Schaejbe
Jamie Schafer
Daniel Schalk
Tamra Schalock
Molly Schaper
Zachary Schapiro
Peter Scharler
Michelle Schatvet
Casey Scheer
Christopher Scheffing
Ciaritzamaria Schell
Erik Schelling
Autumn Schemery
Emma Schena
Carley Scherbarth
Amanda Scherer
Caleb Scheyder
Amber Schindler-Noodwang
Anna Schlappinger
Michael Schlehlein
Breanna Schlemmer
Simone Schlenker
Teryn Schlichting
Alexander Schlimme
Michelle Schmaderer
Kade Schmalz
Allison Schmauder
Jacob Schmehl
Catherine Schmidlin
Devin Schmidt
Kameron Schmidt
Patricia Schmidt
Aliza Schmiemann
Jason Schmit
Mark Schnabel
Alexandria Schneider
Cortny Schnittker
Sarah Schoenbeck
Jeremy Schoenberger
Christopher Schofield
Jade Schofield
Jason Schoorl
Shannon Schopf
McKayla Schott
Kathryn Schottl
Kevin Schrader
Brooke Schreib
Graham Schroeder
Kyle Schroeder
Nathan Schroeder
Timothy Schroeter
Kayli Schroth
Daniel Schrupp
Ashley Schulte
Abigail Schultz
Alexandra Schultz
Alexis Schultz
David Schultz
Juleanna Schultz
Michael Schultz
Vincent Schultz
Chelsea Schulz
Jeffrey Schulz
Kailyn Schulz
Kayla Schulze
Ashley Schumann
Cody Schumann
Willard Schupbach
Thomas Schutz
Matthew Schwab
Jeremy Schwaller
Jennifer Schwartz
Michael Schwartz
Michelle Schwarze
Kristen Schwarzman
Travis Schwegel
Charles Schwerin
Thomas Schwinn
Casey Scolari
Stacia Scollo
Jason Scorpio
Rebecca Scorpio
Andre Scott
Annemarie Scott
Chelsea Scott
Jennifer Scott
Kim Scott
Kimberly Scott
Natalie Scott
Rachel Scott
Rikki Scott
Stephen Scott
Sydney Scott
Anthony Scozzari
Lance Scrudato
James Scuderi
Mark Seaborn
Michelle Seabourn
Ryan Seale
Danielle Sealock
Carson Sears
Jennifer Sears
Jennifer Secrist
Jessica See
April Seepersad
Jennifer Seesholtz
Jennifer Segard
Dianyliz Segarra
Andrea Seigrist
Gabrielle Selbe
Zachary Selfridge
Candace Selheimer
Amanda Selle
Mutinta Selmi
Hannah Seltzer
Adam Semien
Irena Seminario
Faith Sendaydiego
Kiara Senecal-Herring
Kevin Seng
Yu Yun Seng
Trevor Seppala
Emily Sequeira
Ashley Serafin
Doreya Seraile
Ryan Serecky
Hailey Sermon
Zachary Serna
Lauren Serpico
Cierra Serrano
Isabella Serrano
Regina Serrano
Travis Serson
Helene Servais
Albert Sessa
Emrald Sethna
Connor Severance
Lee Severi
Sara Severino
Kevin Sevre
John Seymour
Melissa Sgroi
Ann Shackelford
Chad Shafer
Alyssa Shaffer
Cory Shaffer
Jason Shaffer
Nathalie Shahin
Fayaz Shaikh
Jonathan Shales
Maryelizabeth Shalifoe
Brianna Shamaly
Dylan Shanahan
Stephanie Shannon
Qiudi Shao
Halston Sharkey
Sebastian Sharonov
Elisha Sharp
Jaleana Sharrow
Kandee Shatney
Kyla Shattuck
Jessica Shaul
Courtney Shaver
Abbie Shaw
Darby Shaw
Whitney Shaw
Ashley Shea
Jacqueline Shea
Madison Shea
Carly Shearer
Courtney Sheehan
Emma Sheehan
Meagan Sheehan
Cassandra Sheets
Devin Sheets
Kayla Sheets
Muhammad Arshad Sheikh
Mark Shekleton
Mathew Sheldon
Debra Shelfo
Mark Shelgosh
Laura Shelton
Tanya Shenk
Kevin Shepard
John Shepherd
Kori-Marie Sherburne
John Sherby
Brian Sheridan
Catherine Sheridan
Michael Shermot
Zili Shi
Diana Shia
Brian Shields
Michael Shields
Gui Qian Shin
Joseph Shinaberry
Robert Shipinski
Taylor Shipp
Jecika Shirah
Jessica Shishkov
Teresa Shoaf
Tyler Shockman
Sabra Shoemaker
Danielle Shomer
Monica Shook
Jerry Shore
Zachary Short
Nicole Shorter
Alaura Shouse
John Showe
Samantha Shreves
Andrew Shriver
Billie Shuckhart
Endrit Shuli
Adam Shumaker
Cory Shumaker
Mathia Shumaker
Anastasia Shuman
Ryan Shutes
Jason Shutts
Mark Siar
David Sicard
Allison Sicilia
Rachel Sickler
Chelsea Sicotte
Valerie Siddon
Sarah Siebolt
Alex Sierra
Santiago Sierra
Simeon Sierra
Torri Sigl
Sarah Sigot
Alexandria Sigsbury
Kari Sigurdsson
Fredrick Sikes
William Sikora
Peter Sillich
Ashley Silva
Crystal Silva
Hector Silva
Jake Silva
Justin Silva
William Silva
Taylor Silveira
Korin Silver
Bryant Silverio
Jared Silverman
Mark Silvestri
Vincent Silvestri
Michael Silvestro
Carolyn Simard
Samantha Simard
A'myrya Simmons
Caitlin Simmons
Emilee Simmons
Kerry Simmons
Mattice Simmons
Michaela Simmons
Sharell Simmons
Kara Simon
Dane Simone
Erika Simone
Shamonique Simons
Tiffani Simons
Jennifer Simpson
Kenneth Simpson
Lakesha Simpson
Madeline Simpson
Brittany Sims
Jubal Sims
Carla Sinclair
Lynn Sindland
Cynthia Singh
Navjot Singh
Nirvana Singh
Raminder Singh
Surabhi Singh
Micahael Singleton
Tevin Singleton
Pauly Singotti
Nicholas Sinkavich
Wanda Sinkler
Heather Sinsel
Dana Sipes
Morna Sipple
Alyssa Sippola
Meaghan Sireno
Danielle Sirois
Cassandra Sisk
Karol Siwik
Jennifer Sizemore
Katelyn Skaggs
Emily Skelley
Angela Skinner
Brandan Sklener
Scott Sklener
Simon Skogestad
Brooke Skouras
Katherine Skrocki
Sherry Skumanick
Devan Skyles
Stephanie Slade
Jason Sladinski
Codee Slater
Cody Slater
Dianna Slater
Kenneth Slater
Patricia Slattery
Stephanie Slattery
Marina Slaven
Amber Slayton
Brooklyn Sloan
Ward Slocum
Joshua Slone
Cameron Slote
Alyssa Slutz
Kayla Sluzewski
Bria Small
Ebony Small
Emily Small
Sarah Smalley
David Smallwood
Katrina Smallwood
Christopher Smart
Crystal Smart
Forrest Smart
Mecell Smart
Clifford Smay
Thomas Smeder
Audra Smigel
Abigail Smith
Aiden Smith
Albert Smith
Altaira Smith
Amanda Smith
Amayrani Smith
Amy Smith
Andrew Smith
Beth Smith
Brandon Smith
Breanna Smith
Brianna Smith
Brittany Smith
Brittnee Smith
Cameron Smith
Candice Smith
Chantelle Smith
Chauntellecess Smith
Chris Smith
Christopher Smith
Courtney Smith
Dale Smith
Daniel Smith
Danielle Smith
Darren Smith
David Smith
Donald Smith
Dynisha Smith
Emily Smith
Emma Smith
Frank Smith
Gabrielle Smith
Hannah Smith
Harold Smith
Heather-Beth Smith
Jacob Smith
Jacob Smith
James Smith
Jennifer Smith
Jerod Smith
Jessica Smith
Joshua Smith
Justin Smith
Justin Smith
Justin Smith
Kalynn Smith
Karen Smith
Katie Smith
Kevin Smith
Kymberlie Smith
Lora Smith
Madeline Smith
Marcus Smith
Mary Smith
Meghan Smith
Mikayla Smith
Montre Smith
Nicole Smith
Roberta Smith
Samantha Smith
Sara Smith
Sarah Smith
Sarah Smith
Scott Smith
Sherman Smith
Shiffany Smith
Taima Smith
Tarry Smith
Tasha Smith
Tyler Smith
Valerie Smith
Victoria Smith
Victoria Smith
Megan Smith-Pinkham
Stewart Smithwick
Caitlyn Smoyer
Jocelyn Smrdel
Shawna Smyser
Stephanie Smyth
Stephanie Snapp
Malia Snavely
Patrick Snead
Lynne Snook
Lyndsey Snow
Trevor Snow
Jesuarda Snowden
Whitney Snowden
Jill Snyder
Matthew Snyder
Megan Snyder
Michael Snyder
Valerie Snyder
Angelica Sobba
Cheree Socha
Kyle Solberg
Daniel Solis
Rosanne Soltero
Michael Sommer
Melanie Sommers
Christine Sones
Jacob Sonnenberg
Rosie Sonnier
Debra Soria
Nicholas Sorrell
Maria Sorrells
Brittney Sosa
Javier Sosa
Rocio Sosa
Carol Soto
Roberto Soto
Sandra Soto
Barbara Sotolongo
Pourmera Souare
Devin Soucy
Katie Souders
Kenneth Souders
Sabrina Soufan
Sara Souraty
Lyta Sourbeer
Felicia Sousa
Jessica Sousa
Katelynn Sousa
Daniel South
Jason Southard
David Southwick
Rebecca Southworth-Diemert
Carmela Souza
Heather Souza
Jeffrey Souza
Jeffrey Souza
Karen Souza-Lima
Amanda Sowers
Alison Spagnuolo
Austin Spain
Emilee Spampinato
Alisha Spangenberg
Nason Spangler
Nicholas Spangler
Christina Spanos
Julie Sparkman
Ryan Sparks
Alexander Spaulding
Patricia Spearin
Madeleine Spearing
Kelly Spears
Robin Spector
Kimberly Speese
Crystal Spence
Sarah Spence
Alba Spencer
Elizabeth Spencer
Kyle Spencer
Sarah Spencer
Shadde Spencer
Taylor Spencer
Justin Speranzo
David Sperring
Daniel Spicer
Ruth Spickelmire
Jonathan Spigelman
Skyla Spikes
Annmarie Spinetti
Kevin Spinner
Cameron Spohn
Ashley Spongberg
Cameron Sprague
Brianna Spratt
Darrel Sprau
Gage Spray
Christopher Springer
Trent Springer
Brandy Springfield
Michael Springs
Jordan Spurgin
Rebecca Spurgin
Darrell St Jean
Cathryn St John
Kerby St. Amour
Paul St. Amour
Nicholas St. Angelo
Charles St. Cin
Cassandra St. Louis
Brianna St. Peter
Landri St.Clair
Virginia Stablein
Danielle Stach
Michele Stach
Kayla Stadtfeld
Joshua Staff
Nichole Stafford
Daniel Stahl
Keith Stahr
Jacquline Stajcar
Caira Staley
William Stallings
Jeffery Stallworth
Dmitriy Stalmakov
Andrew Stamos
Robert Stamper
Ryan Stanard
Joshua Standard
Megan Stanko
Manon Stanley
Margaret Stanley
Meghan Stanley
Nicole Stanley
Jewel Staples
Nicole Stapp
Jacinta Stark
Joshua Starks
John Starlin
William Starling
Tori Starman
Dennis Staton
Stephanie Stead
Jennifer Steagald
Brittany Stearns
Erin Stearns
Joshua Stearns
Chad Steele
Domenica Steele
Paul Steele
Seth Steele
Victor Steele
Victoria Steelman
Vilma Steeves
Olivia Steffa
Allison Stegall
Elijah Steger
Denna Steigerwalt
Ainsley Stein
Mary Stein
Sarah Stein
Sevana Steinberg
Georgiana Steiner
Kristie Steingiesser
Victoria Stellato
Jessica Steller
Jordon Stempel
Brooklyn Stephens
Danielle Stephens
Elissa Stephens
Kristi Stephens
Kristin Stephenson
Patrick Stephenson
Theresa Sterling
Jorah Stern
Vince Stern
Kaitlyn Steve
Amanda Stevens
Brittany Stevens
Danial Stevens
James Stevens
Kristine Stevens
Timothy Stevens
Adam Stevens-Franklin
Jessica Stevenson
Kendrick Stevenson
Theresa Stevenson
Alice Stewart
Audrey Stewart
Brian Stewart
Christine Stewart
Lyndsey Stewart
George Sticca
Kayla Stickney
Timothy Stidam
Kimberly Stieren
Christopher Stiles
Myracle Stiles
Chadd Stillabower
John Stillman
Joshua Stillman
James Stillwaggon
Teresa Stine
Jessica Stinnett
David Stires
Glenn Stock
Richard Stockholm
Max Stockton
Jessica Stoehr
Amanda Stogsdill
Alexis Stohmal
Nathan Stoker
Jeremiah Stokes
Tonya Stokes
Jessica Stolen-Jacobson
Sylviane Stoltzman
Christian Stone
Debra Stone
Jami Stone
Joel Stone
Joslyn Stone
Rachel Stone
Samuel Stone
Scott Stone
Regina Stone-Mitchell
Kevin Stoner
Travis Storer
Ryan Stork
Courtney Storm
Angela Stout
Melissa Stoute
Edward Stoutenburg
Gregory Stovall
Brian Stover
Shawn Stover
Ryan Stowers
Elena Strakosha
Melissa Straley
Margo Stratton
Megan Stratus
Kasey Straub
Jacquelyn Strauss
Areshia Streams
Hailey Strehlow
Jessica Streifer
Craig Strein
Michael Streva
Melissa Stricker
Candace Strickland
Christina Strickland
Kenyatta Strickland
Jacob Strong
Maruja Strope
Falicia Stroud
James Stroup
Joy Stroup
Michael Stroup
Rachel Strout
Nathan Struensee
Lisa Strugar
Molly Struhammer
Darion Stubbs
Donald Stubbs
Carl Stuerke
Minde Stumph
Adrienne Sturgeon
Jacob Sturgeon
Meaghan Sturgis
Andrew Stutler
Kar Wei Su
Justin Suarez
Maya Suarez
Michael Suarez
Lanice Suarez-Diaz
Erika Suazo
Brian Sucher
Esteban Suero
Kyle Suever
Alyson Suggs
Jennifer Suggs
Abigail Sullivan
Amanda Sullivan
Brandon Sullivan
Christine Sullivan
Erin Sullivan
Glenn Sullivan
Jennifer Sullivan
Mackenzie Sullivan
Noah Sullivan
Noah Sullivan
Stacie Sullivan
Taylor Sullivan
Jason Sulmonetti
Amber Summers
Crystal Summers
Devan Summers
Gregory Summers
Patricia Summers
Tristen Summers
Matthew Summers-Johnson
Rashana Summerville
Cara Sumner
Kalie Sumple
Amy Sumsion
Saman Sun
April Sundland
Zachary Sundo
Nicholas Suprise
Shenita A/P Suresh
Sarah Suriner
Jeffrey Surrette
Carol Sustaire
Jesse Sutherland
Ryan Sutherland
Sherry Sutphin
Alexander Sutton
Stephen Sutton
Alysha Svedine
Olafur Sveinsson
Anne Swan
Stephanie Swan
Tamara Swank
Robert Swanke
Kenna Swanson
Samantha Swanson
Melissa Swartz
Sara Swartz
Koby Sway
John Sween
John Sweeney
Jolene Swenson
Tammy Swenson
Crystal Swift
Mia Swift
Michael Swift
Barbara Switalski
David Switzer
Evan Switzer
LaShaye Sykes
Jeffrey Sylvester
Samantha Sylvester
Sherri Sylvester
Jessica Synger
Rachel Sypher
Jacqueline Szabo
Laura Szymansky
Minh Ta
Tuan Ta
Victor Tabb
Princess Kaiulani Tabernero
Jennifer Tabor
Yvette Tabron
Jonathan Tacker
Andrew Tacy
Joseph Taft
Theresa Tai-Bottenhorn
Juria Takei
Goodwill Takpo
Shayna Talarico
Danielle Taliaferro
Melissa Tallman
Bijay Tamang
Hui Ying Tan
Mao Tanaka
Gabrielle Tanamor
Ajay Tandukar
Brooke Tanguay
Colin Tanguay
Robert Tanguay
Gabrielle Tanguma
Abigail Tanner
Michael Tanner
Joann Tantillo
Daisy Tapia
Briana Tarantella
Michael Tarantello
Kelsey Tascone
Brent Tasson
Sydney Tatoyian
Elizabeth Tatulis
Antania Tatum Jones
Judy Taveras
Ramy Tawfik
Anissa Tawiah
Michelle Tayburn
Aziza Tayeh
Alannah Taylor
Amiah Taylor
Brooke Taylor
Dylan Taylor
Elizabeth Taylor
Erik Taylor
Jannelle Taylor
Jasmine Taylor
Kaitlynn Taylor
Kenneth Taylor
Laurel Taylor
Matthew Taylor
Michael Taylor
Nichole Taylor
Nicole Taylor
Samuel Taylor
Sarah Taylor
Shauna Taylor
Holly Taysom
Christiane Tchonko
Marty Teasley
Danielle Teboe
Chuck Tedesco
Rodnie Tedrow
Wanying Tee
Katherine Teed
Tiffany Teel
Carlee Teets
Natalie Tegovski
Jordan Teigman
Stephany Teitsworth
Carlos Teixeira
Gabriela Tejeda
Adamah Teko
Priscella Tellez
Michael Tello
Pardhasaradhi Telugu
Tanner Temoshenko
Munyaradzi Tendayi
Adrianna Tenhagen
Peter Tennyson
Andrea Lorenza Tenorio
Nicole Terhune
Taylor Terhurne
Silvana Terranova
Derek Terrell
Kesleigh Terry
Joshua Thacker
Tyson Thamm
Mary Sarah Thanas
Martha Theener
Jamie Theis
Sally Therrien
Amber Thibault
Isabella Thibodeau
Kelly Thibodeau
Shannon Cae Thiessen
Jordan Thimmes
Alexandria Thomas
Alexis Thomas
Amanda Thomas
Bradley Thomas
Carrie Thomas
Chase Thomas
Dorrona Thomas
Jeffrey Thomas
Jennifer Thomas
Jordan Thomas
Julie Thomas
Kezia Thomas
Lakeith Thomas
Lakeyshia Thomas
Lisa Thomas
Madison Thomas
Mary Thomas
Michael Thomas
Myka Thomas
Nakayla Thomas
Nicholas Thomas
Rodney Thomas
Samuel Thomas
Travis Thomas
Niecia Thomas-Bradshaw
Cody Thomasian
Justin Thomason
Tamera Thomasson-Ehrhart
Amber Thompson
Andrea Thompson
April Thompson
April Thompson
Ashley Thompson
Bianca Thompson
Christine Thompson
Devon Thompson
Judith Thompson
Katrina Thompson
Kiria Thompson
Marlaina Thompson
Michelle Thompson
Patrese Thompson
Rylee Thompson
Stephanie Thompson
Tara Thompson
Vaneesha Thompson
Erin Thomson
Heather Thomson
Anna Thorburn
Isabel Thorne
Jeromy Thornley
Emily Thornton
Gustave Thunberg
Cory Thurman
Levi Thurman
Dorothy Thurston
Shania Thurston
Matelyn Thygesen
Laurel Thyng
Ryan Tibbo
Kevin Tice
Tracy Tidwell
Stewart Tiernan
Tabitha Tillery
Dante Tillman
Kaitlyn Tillman
Tyler Tilton
Dominic Timbas
James Timms
Matthew Timperley
Joseph Tindle
Jaclyn Tinnirella
Philip Tinsley
Michael Tippin
Serenity Tipton
Justin Tittle
Angela Titus
Sara Titus
Bryan Tjokrosoeharto
Kristin Tobin
Karisa Toboz
Marisa Toboz
Desirae Todd
Hailey Todis
Jonathan Toellner
Elizabethe Tolassi-Tedesco
Caleb Tolbert
Ivan Tolentino
Samuel Tollison
Cathrine Tolstrup
Lloyd Tom
Kathryn Tomasko
Alexandra Tomaskovic
Katie Tomeski
Shae Tomkiewicz
Josi Tomlinson
Danielle Tompkins
Georgianne Toms
Amanda Toner
Lindsay Toner
Danielle Tonnessen
Shakira Tooks
Kevin Tooley
Cassie Toolin
Danielle Toomey
Stacey Torell
Sherilyn Toro
Abraham Torres
Daniel Torres
Elizabeth Torres
Evette Torres
Glendaliz Torres
Heriberto Torres
Jashua Torres
Richard Torres
Delia Torres-Diaz
Brian Toulouse
James Towe
Laura Towner
Cathy Townsend
Hugh Townsend
Lorraine Townsend
Rachael Townsend
Roger Townsend
Teri Townsend
Kendra Townshend
Kaitlyn Toy
Amanda Tracy
Shannon Tracy
Kayla Trager
Bach Tran
Hung Tran
Huy Tran
Phuc Tran
Quyet Tran
Thao Tran
Truc Mai Tran
James Trantham
Tyler Travers
Ian Treasure
William Trefethen
Hailey Tremaine
Revillie Trenary
Kayla Trenkamp
Stephen Tressler
Anezma Trevino
Tracy Trevino
Andrew Trick
Jason Tricoche
Michael Tricoli
Devon Trimble
Olivia Trindade
Diana Tringl
Linh Trinh Nguyen
Dakota Triplett
Keeley Tripp
Fenny Tristano
Krista Tromblee
Melissa Tromblee
Christopher Trostle
Heather Trotter
Robert Trotter
Michael Trottier
Kristina Trudeau
Lauren Trudgeon
William Truitt
Edgar Trujillo
Iris Trujillo
Tammy Trujillo
Bao Truong
Elizabeth Trusty
Cheyenne Trynor
Joe Tryon
Kelsey Tryon
John Trythall
Tesfahun Tsegaye
Tommy Tseng
Anastasia Tsiantoulas
Jenifer Tsokalas
Chavez Tubon
Makenna Tucci
Allen Tucker
Brittany Tucker
Caitlin Tucker
Daniel Tucker
Gerald Tucker
Lance Tucker
Ricky Tucker
Sarah Tucker
Joy Tulik
Feliuai Tupuola
Miranda Turcotte
Anthony Turello
Cristian Turgeon
Michelle Turk
Ben Turner
Caterina Turner
Clinton Turner
Dylan Turner
Jeremy Turner
Keith Turner
Kenney Turner
Kerrie Turner
Ryan Turner
Savannah Turner
Zarina Tursunkulova
Allison Tuxford
Lori Twombly
Crystal Tyler
Michelle Tyler
Nicholos Tyler
Erin Tyrrell
Denee Tysol
Kelli Tyson
Edima Udo
Johnna Uhlendorff
Andrew Ulbin
Ryan Ulcickas
Carlie Ulman
Michele Umeroglu
Lynda Underwood
Francine Ungaro
Beth Unger
Ely Unger
Thuy Uong
Jessica Updegraff
Cameron Updegrove
Danielle Upham
Hannah Upham
Rosemarie Urban
Matteo Urella
Nelkisy Uribe
Ezekiel Urness
Joseph Urso
Erin Utt
Eghosa Uwujaren
Elizabeth Ux
Marcus Vaassen
Alexandra Vachon
Ia Vagland
Crystal Valdez
Makalia Valdez
Albert Valen
Barbara-Lee Valente
Rosa Valente
Steven Valente
Steven Valente
Eli Valentine
Dominique Valido
Jessica Valiquette
Jessica Vallee
Kyla Valler
Iridy Valleza
Justin Vallia
Julia Valotto
Amberley Van
Sebastiaan Van Biezen
Willem Van Biezen
Kristen Van Dam
Hailee Van Dyke
Jennifer Van Dyke
Jeffrey Van Heiningen
David Van Horn
Abigail Van Leeuwen
Cassandra Van Linn
Alexis Van Loan
Alvis Van Meer
Samantha Van Nest
Samantha Van Vliet
Gabrielle Van Wyk
Kayla Vanagel
Chelsea Vanamburg
Amanda Vanbogelen
Alexander Vanbooven
Brookelyn Vance
Lindsay Vandenthoorn
Megan Vandriel
Nicholas Vandusen
Duncan Vanetten
Chia Vang
Brittnee Vann
Marci Vanotterloo
Joshua VanScoter
Sophan Vanthorn
Alyssia Vargas
Luis Vargas
Rachel Varley
Wesley Varner
Emily Varney
John Paul Varriano
Kelsey Varron
Kerri Vasilakos
Brittany Vasquez
Andrew Vasvari-Toke
Andrea Vatcher
Riane Vatcher
Imani Vaughn-Jones
Sarah Vavzincak
Christine Vaz
Eilish Vazquez
Eric Vazquez
Holly Vazquez
Katie Vazquez
Kristen Vazquez
Lawrence Vazquez
Sandra Vazquez
Shantel Vazquez
Levina Veach
Aurora Vega
Donna Vega
Feyth Vega
Jordan Veith
Alicia Vela
Joshua Vela
Melanie Velazquez-Walsh
Amy Velez
Meaghan Velez
Nicholas Velez
Brooke Venable
Victoria Venditti
Cassandra Veon
Yinerys Veras
Lara Verde
Gina Verdera
Rheannon Vernon
Christopher Verras
Julie Versey
Luis Vertentes
Brian Vespa
Pedro Vicente
Ernie Vidal
Connor Viens
Kyle Viens
Diane Viets
Jennifer Viglione
Craig Vigneault
Patric Vilfort
Deborah Villafana
Rafael Villagomez
Beth Villanueva
Marjune Villanueva
Diana Villarreal-Naar
Amber Villasenor
Natalie Villasenor
Amber Villecco
Samantha Vincent
Donna Vines
Stephen Vining
Emily Vinson
Ashton Vinson-Karabinos
Deanna Viola
Kameron Virkaitis
Diana Virmani
Analissa Visaya
Alicia Vitello
Christina Vitiello
Hugo Viveros
Lauren Viveros
Galina Vlasova
Megan Voegele
Jaykob Voepel
Paul Vogt
Justin Volciak
Brian Voltz
Nicholas VonSchantz-Ricci
Kristen Voss
Laura Vought
Boris Vragovic
Pamela Vreen
Samantha Vroman
Hoa Vu
Hung Vu
Phuong Anh Vu
Diana Vuong
Vasudha Vyas
Sai Rounak Vyragaram
Matthew Vyvial
Lukas Waby
Holly Wachtell
Christopher Wade
John Wade
Jordan Wade
Leslie Wade
Mackenzie Wade
Niechelle Wade
Stacey Wade
Steven Wade
John Waggoner
Baylee Wagner
Destiny Wagner
Kaitlyn Wagner
Melanie Wagner
Rachel Wagner
Michael Wahl
Skylar Wahl
Justin Waineo
Julia Wakefield
Melissa Wakeford
Angelina Wakester
Jordan Wakim
Tiffany Walberg
Diana Walcott
Hunter Walden
Jeremy Walden
Kimberly Waldron
Marlene Walkenfors
Aaron Walker
Adrian Walker
Ashleigh Walker
Christopher Walker
Claire Walker
Dominic Walker
Gregory Walker
Jennifer Walker
Jimmy Walker
Kerri Walker
Louis Walker
Mary Walker
Robert Walker
Stephanie Walker
Darcy Wall
Cassandra Wallace
Dylan Wallace
Nicole Wallace
Vanessa Wallace
Joanna Wallen
Alex Waller
Kristin Waller
Evan Wallesen
Sara Walquist
Alexandra Walsh
Ivy Walsh
Riley Walsh
Marjory Walston
Amy Walters
Ashley Walters
Diane Walters
Savannah Walters
Stephanie Walters
Tiffanie Walters
John Waluk
Isabella Walvatne-Armstrong
Valery Wandah
Ben Wangler
Stephen Wanser
Caitlin Ward
Elisabeth Ward
Jamie Ward
Kimberley Ward
Leslie Ward
Melissa Ward
Michael Ward
Natalie Ward
Timothy Ward
Jessica Ware
Evan Warman
Earl Warner
Gage Warner
Jacob Warner
Jason Warner
Lana Warner
Nakiah Warner
Stephanie Warner
Ashley Warren
Richard Warren
Sarah Warren
Scott Waselik
Cynthia Washburn
Tonya Washburn
Britney Washington
Nicholas Washington
Samantha Washington
Ashley Washock
Amanda Wasserman
Shannon Waterfall
Victoria Waterhouse
Isaac Waters
Ashley Watkins
Jennifer Watkins
Jessica Watkins
Haley Watson
Jason Watson
Lavell Watson
Rachel Watson
Ruth Watson
Vincent Watson
Kimberly Watts
Russell Watts
Kristen Wayland
Jessica Wayman
Francine Weagle
Dustyn Weaver
Kelly Weaver
Michael Weaver
Paula Weaver
Charlotte Webb
Dawn Webb
Dean Webb
Michael Webb
Sade Webb
Victoria Webb
Branden Weber
Courtney Weber
Anja Webster
Benjamin Webster
Emily Webster
Kathryn Webster
Katrina Webster
Samantha Weck
Tommy Weed
Ashley Weiland
Meg Weiland
Alexa Weimer
Alexis Weimer
Stephanie Weinberger
Melanie Weinstein
Micaela Weinzierl
Patricia Weiss
Lexis Weitz
Christina Welbourne
Annalise Welch
Briaunte Welch
Conner Welch
Dakema Welch
Heather Welch
John Welch
Meghan Welch
Samuel Welch
Travis Welcome
Colter Welden
Jason Wellen
Lisa Weller
Shane Welles
Malinda Wells
Kera Welner
Alisha Welsh
Nicole Welsh
Jessica Welter
Joshua Wendling
Darren Wendt
Julianna Weninger
Stephanie Wenkhous
Madison Wentworth
Lacey Werner
Christopher Wert
Valeria Wesley
Toni Wessel
Brianna West
Christopher West
Elizabeth West
Erin West
John West
Justin West
Kaitlin West
Kenneth West
Nicole West
Olivia West
Sarah West
Timothy West
Trennie West
Tatelyn Westbrook
Kaylen Westby
Paige Westley
Jennifer Wethington
Kristi Weydemuller
Brian Weymouth
Glenn Whalen
Candace Whaley
Jade Whaley
Lindsey Whann
Kathleen Whatley
Matthew Wheatley
Megan Wheatley
Amy Wheeler
Destany Wheeler
Jacob Wheeler
Jeremy Wheeler
Kristina Wheeler
Cameron Whelan
Jack Whipple
Mark Whiskeyman
Amanda White
Brianna White
Brooke White
Cara White
Christopher White
Cierra White
Jordan White
Keigan White
Lindsey White
Mary White
Meagan White
Morgan White
Robert White
Sean White
Tara White
William White
Zuri White
Kyle Whited
Ashley Whitehead
Desiree Whitehead
Gracie Whitehead
Stevan Whitehurst
Alexander Whitelaw
Erika Whitesides
Eric Whitfield
Micah Whiting
Rachelle Whiting
Delaney Whitley
Donielle Whitney
Patrick Whitson
Jovanie Whyte
Simone Whyte
Deanna Wicker
Aryn Wickline
Christopher Wiedemann
Albert Wiggins
Kevin Wigley
Shaterrah Wigley
Abigail Wiktorski
Kaysie Wilbur
Jacqueline Wilburn
Sariah Wilburn
Branden Wilcox
Eleanor Wilcox
Kassandra Wilcox
Theresa Wild
Joshua Wilder
Wendy Wilder
Roland Wildes
Patrick Wile
Keri Wiley
Sharon Wilfong
Alyssa Wilhite
Carl Wilkes
Corwyn Wilkey
Mariah Wilkins
Sharla Wilkins
Dustin Wilkinson
Stephanie Wilkinson
Jerrod Willbrandt
Jason Willems
David Willenberg
Dustin Willet
Jeremy Willey
Molea William
Abigail Williams
Aleshia Williams
Alexandra Williams
Amanda Williams
Angela Williams
Arrien Williams
Caitlin Williams
Carla Williams
Christopher Williams
Earl Williams
Ericca Williams
Gabriel Williams
Geovonti Williams
Hellen Williams
Jason Williams
Jeffrey Williams
Jennifer Williams
Joelene Williams
Joseph Williams
Kelly Williams
Lindsey Williams
Marvin Williams
Matthew Williams
NeTasha Williams
Niccol Williams
Olethia Williams
Randi Williams
Ronald Williams
Ryan Williams
Ryan Williams
Ryan Williams
Sarah Williams
Shana Williams
Shauntay Williams
Stephanie Williams
Stephany Williams
Steven Williams
Tavia Williams
Tia Williams
Tiffany Williams
Timea Williams
Zachary Williams
Leghistla Williams-Bly
Zachary Willie
Darin Willis
Emily Willis
Sylvia Willis
Rachel Willoughby
Marissa Wills
Susan Wills
Alexis Wilson
Ashley Wilson
Athena Wilson
Brenda Wilson
Burleigh Wilson
Caroline Wilson
Catelyn Wilson
Cristen Wilson
David Wilson
Garrett Wilson
Jacquelyn Wilson
Jarret Wilson
Jeffrey Wilson
Kalei Wilson
Kurtis Wilson
Michael Wilson
Michael Wilson
Sarah Wilson
Sean Wilson
Stephanie Wilson
Tara Wilson
Tonesha Wilson
Terri Wilson-Nilles
Richard Winde
Heather Winder
Steven Windham
Omari Windom
Ashleigh Windsor
Riley Wines
Roberta Wing
Jordyn Winter
Aarron Winters
Megan Winters
Shakota Winters
Todd Winters
Phillip Wirick
Dean Wirth
Rebecca Wirth
Tricia Wirth
Justine Wirtjes
Oswald Wisdom
Emily Wise
Joseph Wise
Ricky Wise
Sarah Wiseman
Dylan Wishner
Breanna Wiskari
Hayley Wisler
Megan Wisniewski
Amber Witham
Linda Witherow
Alexeus Withers
Montana Withey
Kyle Witt
Carla Wittine
Anthony Wivell
Bradley Woerner
Shasta Wofford
Matthew Wojnarowicz
Timothy Wolaver
Erik Wolf
Jamie Wolf
Chelsea Wolfe
Aubrii Wolff
Jason Wolff
Kade Wolfley
Jacy Wollenberg
Edward Wolski
Megan Wolski
Hajnal Womack
Zoe Wonderling
Austin Wondolowski
Cindy Wong
May Ping Wong
Yoong Hon Wong
Christy Wood
Crystal Wood
Jamee Wood
Jerod Wood
Kevin Wood
Lianna Wood
Matthew Wood
Michelle Wood
Randall Wood
Salena Wood
Joshua Woodard
Ursula Woodard
Mark Woodford
Susan Woodman
Beau Woodruff
Breana Woods
Gabrielle Woods
Mysty-Ann Woods
Phyllis Woods
Taylor Woods
Nicole Woodside
Abigail Woodsom
Alida Woodson
Ann Woodson
Abigail Woodward
Arianna Woodward
Jacqueline Woodward
Kimberley Woodward
Matthew Woodward
Lauren Woolard
Dionne Woolley
Robert Woolley
Asia Wooten
Dawn Wooten
Amia Workman
Michael Worley
Clarissa Worrell
Heather Worrell
Madison Wortham
Shanna Wratchford
Jonel Wrensford
Alyssa Wright
Briana Wright
Brianna Wright
Casey Wright
Delissa Wright
Eden Wright
Ethan Wright
Jeffrey Wright
Joella Wright
Kevin Wright
Luke Wright
Michael Wright
Michael Wright
Patrick Wright
Rena Wright
Sheldon Wright
William Wright
Dawn Wright-O'Malley
Mary Wroten
Chia Jui Wu
Pinghui Wu
Ashley Wyatt
Jania Wyatt
Kandice Wyatt
Misty Wyatt
Kiersten Wyckoff
April Wylie
Jason Wynne
Charlie Wyrick
Michele Wyss
Yanqiu Xu
Kimberly Yackobovitz
Benjamin Yahiku
Zeena Yahya
Nou Yang
Yer Yang
Scott Yankey
Ryan Yanuszewski
Gnorokou Yao
Prashan Yapa
Caleb Yarnall
Ashley Yates
Lee Yates
Samantha Yates
Elizabeth Yeaton
Andrew Yefanov
Brandon Yeman
Ka Wern Yeo
Aviguyil Yisrael
Ashley Yocum
Rebecca Yoder
Robert Yoder
John Yoon
Jake York
Merrisa York
Stephanie York
Jesse York-Dukett
Andre Young
Brittany Young
Carmen Young
Cheryl Young
Donte Young
James Young
Jennie Young
Julia Young
Kelsy Young
Logan Young
Rafina Young
Robin Young
Tramayne Young
Brandon Youngberg
Bryan Younger
Cortney Yount
Kristy Yowell
Fan En Yu
Michelle Yu
Wenting Yuan
Donna Yuhas
Ronald Yun
Ryan Yung
Amber Yurecko
Robert Yuska
Caitlin Zabielski
Scott Zablocki
Amber Zacharias
Robin Zacharyasz
Chloe Zack
William Zaenglein
Michelle Zagumny
Skylar Zahari
Anthony Zahn
David Zahorak
William Zambernardi
Jacinto Zamora
Lisa Zangel
Elsie Zaninka
Sarah Zannoni
Chris Zarebi
Vickie Zarebi
Jennifer Zarzuela
Joshua Zayac
Johnna Zeitler
Tamikio Zephyrin-Whealton
Conner Zeuli
Yaoyi Zhang
Yu Zhang
Liping Zheng
Yunxing Zheng
Chunxiao Zhong
Xudong Zhu
Karlee Ziliak
Bryce Zimbelman
Barbara Zimmerman
Brian Zimmerman
George Zimmerman
Jocelyn Zimmerman
Sara Zimmerman
Timothy Zimmerman
Michael Zinda
Joseph Zingale
Serena Zingale
Rachel Zins
Scott Zissman
Benjamin Zito
Cory Zmeskal
Grace Zona
Sarah Zuidema
Courtney Zukowski
Andrea Zulic
Lauren Zuppardo
Amanda Zwart
Evan Zynkian
Explore more content like this article
At SNHU, we're committed to fostering a flexible, supportive, inclusive workplace. That's why we've been named a "Great College to Work For" for the 16th year in a row— and have been named a top 3 employer in the state of New Hampshire by Forbes.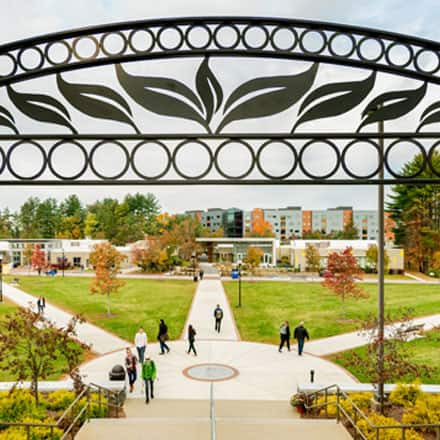 It is with great pleasure that Southern New Hampshire University (SNHU) recognizes the following students' academic achievement in being named to the President and Dean's List for the summer 2023 semester.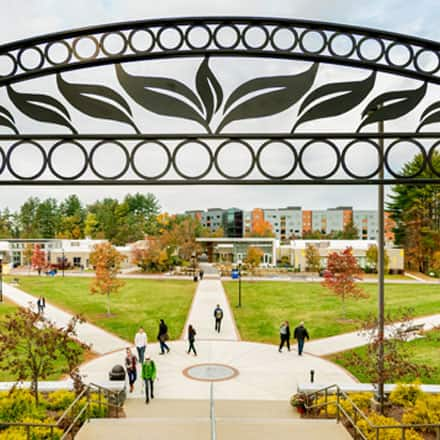 It is with great pleasure that Southern New Hampshire University (SNHU) recognizes the following students' academic achievement in being named to the President and Dean's List for the winter 2023 semester.
About Southern New Hampshire University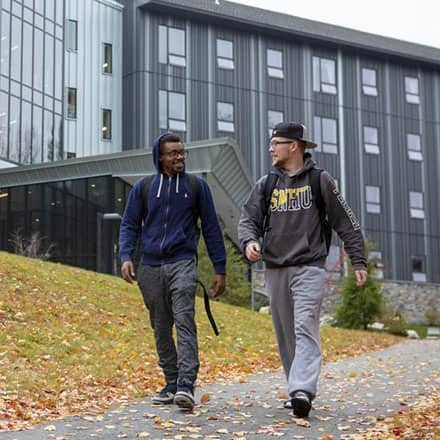 SNHU is a nonprofit, accredited university with a mission to make high-quality education more accessible and affordable for everyone.
Founded in 1932, and online since 1995, we've helped countless students reach their goals with flexible, career-focused programs. Our 300-acre campus in Manchester, NH is home to over 3,000 students, and we serve over 135,000 students online. Visit our about SNHU page to learn more about our mission, accreditations, leadership team, national recognitions and awards.