Southern New Hampshire University Appoints New Campus Academic Deans to Drive Growth, Opportunity
Three new campus academic deans were chosen following a nationwide search
Manchester, N.H. (May 19, 2023) Southern New Hampshire University (SNHU) announced today the appointment of three academic deans to key leadership roles on campus following a nationwide search. Dr. Benjamin Cole will assume the position of Dean for the School of Arts, Sciences, and Education (SASE), Dr. Diego Nocetti will serve as Dean for the School of Business, and Dr. Kyle Viator will take on the role of Dean for the School of Engineering, Technology, and Aeronautics (SETA). Their official start date is July 3, 2023.
"I'm delighted to welcome our new deans to the academic leadership team," said Don Brezinski, Executive Vice President Campus Administration, SNHU. "Ben and Diego bring impressive experiences as academic leaders, and Kyle brings a deep understanding of our students, SETA faculty, and this institution. Together they bring vision, a spirit of collaboration, and a clear willingness to work closely with our Vice President, Academic Affairs to lead campus into a future that will be marked by stability, a continuation of academic excellence, and growth."
Dr. Benjamin Cole brings a wide range of expertise to SNHU, having most recently served as Associate Dean for Curriculum and Academic Programs, Chair of the Department of Political Science & International Relations, and Director of the Doctor of Educational Leadership Program at Simmons University in Boston, MA. With a focus on interdisciplinary collaboration and shared governance, Cole is dedicated to nurturing the growth and development of faculty, staff, and students. He has extensive teaching experience and has focused his teaching philosophy on interactive, student-centered learning. Cole holds a Ph.D. in Public Policy from George Mason University, as well as a master's and bachelor's degree in political science from the University of New Hampshire.

"I have rarely been as excited about a career opportunity as I am about joining SNHU," said Cole. "I'm looking forward to so many aspects of the work, but I think foremost I am looking forward to meeting new colleagues and students in SASE and working with them to learn about and celebrate their accomplishments, identify and open up new opportunities, enhance existing strengths in the curriculum, and chart a course for the future in a way that is collaborative and open."

Dr. Diego Nocetti has a wealth of experience in leadership and higher education, and most recently served as both the Dean and the Elmer Gates Endowed Professor of Innovative Business Practice at the Reh School of Business at Clarkson University in Potsdam, NY. In leading the Reh School of Business, Nocetti completed a multi-year strategic plan and prioritized DEI initiatives, faculty advancement, experiential learning, and academic excellence. Diego earned his Ph.D. in Business Administration with a concentration in economics from The University of Memphis; his master's in business administration from East Carolina University; and his undergraduate degree from the Universidad del Salvador in Buenos Aires, Argentina.

"I am absolutely thrilled to join Southern New Hampshire University as Dean of the School of Business," said Nocetti. "The university's unwavering dedication to the success of each and every learner, its commitment to accessible education, and its emphasis on innovation resonate deeply with me. I firmly believe that these principles will continue driving the growth and prosperity of the institution and I am eager to contribute to SNHU's mission. I look forward to collaborating with the exceptionally talented faculty and staff at SNHU and the School of Business. Together, we will chart a course of inclusive excellence, embracing innovation and fostering a transformative business education that prepares our students for success in a rapidly evolving world."

Dr. Kyle Viator has extensive experience in academic operations, program oversight, and faculty development, and he has served in leadership roles in the School of Business and SETA at SNHU. Viator has built powerful relationships with colleagues on campus and across the institution to benefit students, faculty, and programs. Over the past year in the interim dean role for SETA, Viator has developed a revised DEI plan for the school, partnered with faculty on a plan to integrate graduate programs into SETA, explored new ways to incorporate industry partnerships into curriculum, and championed persistence and success programs in partnership with the LEAI team such as on/off ramps for engineering students. Viator earned his Ph.D. in International Business from SNHU. He also holds a master's degree in organizational leadership and a bachelor's degree in business administration from SNHU.

"I am honored to be able to continue the work I've had the privilege of doing for the past several years as the Dean of SETA," said Viator. "Together with faculty, we've come so far together, and we have many exciting pathways ahead of us. I look forward to supporting the faculty in maintaining a curriculum that remains challenging for our students, while providing access to the education we are so proud to deliver. Our students' success will continue to be the driver of our work and working collaboratively with the other schools and divisions of SNHU, we will continue our growth as a school and bring even more opportunities to our students."
"The SNHU community extends its gratitude to the faculty members who spearheaded the rigorous national search for each of these leadership roles," said Cara Procek, Vice President of Academic Affairs. "Leslie Campbell and the committee for SASE, Adam Gilbert and the committee for the School of Business, and the committee comprising faculty from STEM programs across campus for SETA dedicated their expertise to ensure that the university secured dynamic, forward-thinking leaders."
"We're grateful to Ken Nivison and Mike Tasto for leading their schools during this interim period," Procek said. "Their leadership and advocacy for faculty and students were instrumental in helping us navigate through the pandemic and our successful return to campus."
Both Nivison and Tasto will return to their full-time faculty roles in their respective schools for the 2023-24 academic year.
About Southern New Hampshire University: Southern New Hampshire University (SNHU) is a private, nonprofit institution with a 90-year history of educating traditional-aged students and working adults. Now serving more than 180,000 learners worldwide, SNHU offers approximately 200 accredited undergraduate, graduate and certificate programs, available online and on its 300-acre campus in Manchester, NH. Recognized as one of the "Most Innovative" regional universities by U.S. News & World Report and one of the fastest-growing universities in the country, SNHU is committed to expanding access to high quality, affordable pathways that meet the needs of each learner. Learn more at www.snhu.edu.
Contact:
Siobhan Lopez
Southern New Hampshire University
603.567.4589
s.lopez@snhu.edu
Explore more content like this article
At SNHU, we're committed to fostering a flexible, supportive, inclusive workplace. That's why we've been named a "Great College to Work For" for the 16th year in a row— and have been named a top 3 employer in the state of New Hampshire by Forbes.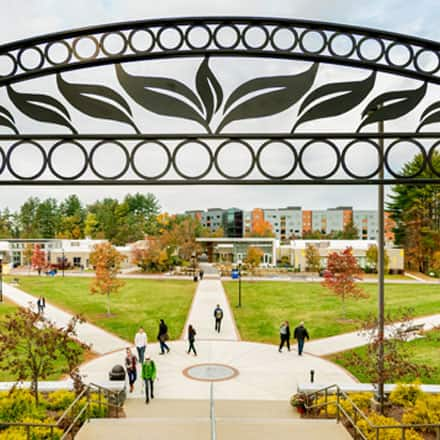 It is with great pleasure that Southern New Hampshire University (SNHU) recognizes the following students' academic achievement in being named to the President and Dean's List for the summer 2023 semester.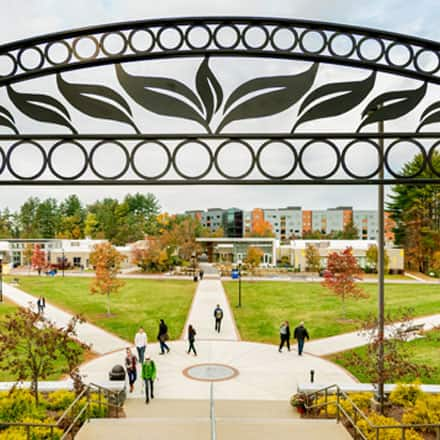 It is with great pleasure that Southern New Hampshire University (SNHU) recognizes the following students' academic achievement in being named to the President and Dean's List for the winter 2023 semester.
About Southern New Hampshire University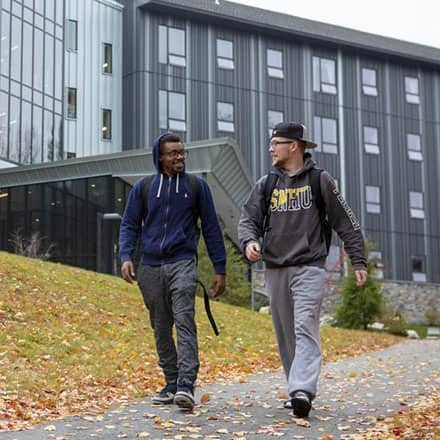 SNHU is a nonprofit, accredited university with a mission to make high-quality education more accessible and affordable for everyone.
Founded in 1932, and online since 1995, we've helped countless students reach their goals with flexible, career-focused programs. Our 300-acre campus in Manchester, NH is home to over 3,000 students, and we serve over 135,000 students online. Visit our about SNHU page to learn more about our mission, accreditations, leadership team, national recognitions and awards.