Southern New Hampshire University Reinvents Campus Academic and Financial Models, Transforms Cost and Delivery of Higher Education
All campus-based programs will be set at $15k or $10k annual tuition by Fall 2021, putting place-based private education within reach for more students and families.
Manchester, N.H. (December 16, 2020) - Southern New Hampshire University (SNHU) announced today its plans for a reimagined campus-based experience to provide more affordable, flexible, and accessible pathways to higher education for students and families.
Beginning in fall of 2021, SNHU will launch a suite of new and updated campus academic programs with an increased focus on experiential and project-based learning; a new and more transparent financial aid process, shifting from merit-based to need-based financial aid awards to level the playing field for all students; and a radically affordable, tiered tuition rate of just $15,000 or $10,000/year, reflecting a more than 50% reduction from its current rate. SNHU will also look to expand its campus enrollment from 3,000 students to 4,500 students by 2025.
The announcement comes after a multi-year effort, which was accelerated earlier this year in response to the global pandemic. Over the past 8 months, hundreds of faculty and staff members worked together to fundamentally rethink the cost and delivery of campus-based education and address the growing issue of college affordability and accessibility.
"This announcement is not about a tuition reset or a cost-cutting strategy; this effort is the culmination of years of hard work to fundamentally reimagine a broken model that too often leaves students behind," said Paul LeBlanc, President and CEO, SNHU. "When we set out to radically reduce the cost of place-based higher education, we knew that it would require a holistic approach, and we are proud of the work our teams have done tirelessly during the pandemic to rethink the cost and delivery of our campus model to put higher education within reach for more learners."
In the fall of 2021, incoming students may choose from more than fifty campus programs with two different pricing options:
$15k programs ($15,000/year tuition, billed at $7,500 per semester: Students in the reimagined traditional programs will experience a familiar academic setting with face-to-face instruction set most often in a classroom. Students enrolled in these programs will have ample flexibility to explore electives and may choose to incorporate internships, project-based courses, service learning, study abroad, and other experiential learning elements into their SNHU experience.
$10k programs ($10,000/year tuition, billed at $320 per credit hour): These programs provide students with a structured pathway to their degree, including at least 36 credits earned through required experiential learning components such as studio work, lab work, project-based courses, internships, or industry certifications. Beyond the experiential learning components, the remaining credits in $10K programs will be delivered in a mix of face-to-face classroom settings and online formats. These "Experience More" programs are career-focused and designed to prepare students for the workplace more rapidly. Students will have less seat time in traditional classroom settings and will find faculty members engaging with them in new ways, including as project leads, internship advisors, and coaches. These programs are open to new, first-year students (freshmen) and Innovation Scholars (rising sophomores).
SNHU will also reduce Room and Board costs from its 2020-21 rates. Fees will remain consistent with the 2020-21 academic year and are not expected to increase.
The new tuition rates are made possible by restructuring SNHU's financial aid and discounting strategy, as well as pursuing efficiencies in academic delivery and student support. Rather than setting out to simply cut costs through the elimination of programs, services, staff, or experiences, SNHU staff and faculty identified a number of ways to more efficiently deliver high-quality academic programs while ensuring a meaningful coming-of-age experience.
"More affordable tuition does not mean 'less quality' or a diminished experience," said LeBlanc. "SNHU has a long, established history of providing high-quality affordable pathways to higher education to meet the needs of today's students, and we are excited to build on this legacy, take what we have learned from other experimental programs we have piloted, and extend this philosophy and practice to our campus students."
"We often hear from students and families that the cost and discounting structure across institutions is confusing and complex," said Jodi Abad, Associate VP of Student Financial Services at SNHU. "By reducing the cost of tuition and moving from a merit-based financial aid model to a need-based model, we are adding clarity to what is currently an overwhelming process, providing transparency into the 'real costs' of a degree, reducing the average debt load a student is saddled with post-graduation, and increasing access for the students who need aid the most."
Students enrolled in the Fall 2021 semester and beyond will still have access to the same rich array of developmental experiences they have come to expect from SNHU, including leadership development, Division II athletics and campus recreation, student organizations, community service, and much more.
"In the wake of the COVID-19 pandemic, the unstable economy, and the great uncertainty facing higher education, college affordability and accessibility have never been more critical," said LeBlanc. "By fundamentally rethinking the cost and delivery of our programs and by decoupling the academic and developmental elements of a campus-based educational experience, SNHU is putting higher ed -- and all the social mobility and aspirational benefits of earning a degree -- back into reach for many more students and families."
About Southern New Hampshire University
Southern New Hampshire University (SNHU) is a private, nonprofit institution with an 88-year history of educating traditional-aged students and working adults. Now serving more than 170,000 learners worldwide, SNHU offers approximately 200 accredited undergraduate, graduate and certificate programs, available online and on its 300-acre campus in Manchester, NH. Recognized as the "Most Innovative" regional university by U.S. News & World Report and one of the fastest-growing universities in the country, SNHU is committed to expanding access to high quality, affordable pathways that meet the needs of each learner. Learn more at www.snhu.edu.
Contact:
Lauren Keane
AVP, Communications
203.695.2264
l.keane@snhu.edu
Explore more content like this article
At SNHU, we're committed to fostering a flexible, supportive, inclusive workplace. That's why we've been named a "Great College to Work For" for the 16th year in a row— and have been named a top 3 employer in the state of New Hampshire by Forbes.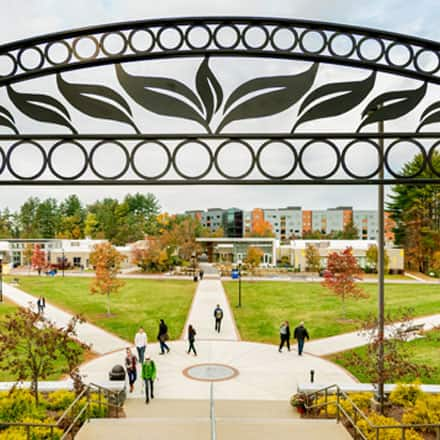 It is with great pleasure that Southern New Hampshire University (SNHU) recognizes the following students' academic achievement in being named to the President and Dean's List for the summer 2023 semester.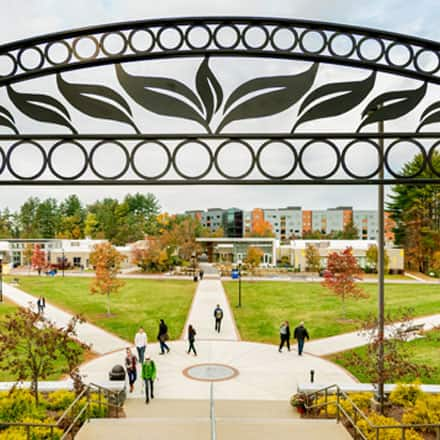 It is with great pleasure that Southern New Hampshire University (SNHU) recognizes the following students' academic achievement in being named to the President and Dean's List for the winter 2023 semester.
About Southern New Hampshire University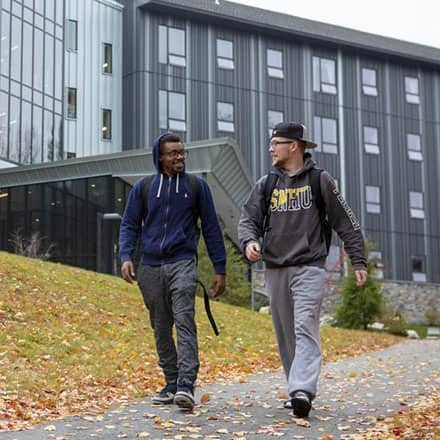 SNHU is a nonprofit, accredited university with a mission to make high-quality education more accessible and affordable for everyone.
Founded in 1932, and online since 1995, we've helped countless students reach their goals with flexible, career-focused programs. Our 300-acre campus in Manchester, NH is home to over 3,000 students, and we serve over 135,000 students online. Visit our about SNHU page to learn more about our mission, accreditations, leadership team, national recognitions and awards.