SNHU Forestland Earns National Accreditation By ArbNet
Southern New Hampshire University (SNHU) has earned Level I accreditation by The ArbNet Arboretum Program and the Morton Arboretum, the only global initiative to officially recognize arboreta at various levels of development, capacity and professionalism. SNHU's 24.5 acre forestland is the only accredited arboretum in the state of New Hampshire and will serve as an outdoor learning and recreational space for SNHU students, local k-12 students and community members.
"We're thrilled to have received accreditation by ArbNet," said Patty Lynott, Executive Vice President and University Provost at SNHU. "With this distinction, SNHU will be able to engage more students and community members to learn more about New Hampshire's ecology, offer hands-on, experiential learning opportunities and dive deeper into STEM-related material, all in our own backyard."
SNHU's on campus Arboretum was conceived in 2014 to place academic, environmental and social value on a parcel of the school's remaining forested land. In one academic year, an estimated 2,000 hours of student learning have been delivered through STEM-centric work focused in the Arboretum, hosting community members ranging from middle school students to state foresters.
"My experience in the Arboretum allowed me to escape the classroom lectures and learn with hands-on field experience," said Mariah Mitchell, Environmental Science major, SNHU '17. "This space is not only a wonderful asset to the growing SNHU science program, but it also has great potential to provide valuable learning opportunities to many other majors."
Currently, seven STEM-related courses per semester take advantage of this hands-on, outdoor, University classroom. From math and natural sciences courses to graphic design, gaming and business classes, this space can be used for an array of interdisciplinary projects and learning experiences that help students see their studies as part of a greater initiative.
"SNHU's Arboretum is more than the typical science lab," said Michael Weinstein, Arboretum and STEM Coordinator, SNHU. "This outdoor space breaks down barriers for STEM education, and offers tangible, interactive and experiential learning opportunities for every student and community member. Our vision is to have the arboretum become a space that is recognized and treasured for creating innovative academic experiences, fostering community wellbeing, and generating passionate and engaged leaders."
As one of the last remaining forestlands near central Manchester, SNHU's Arboretum includes environmentally fragile wetland ecosystems that serve as a learning tool for the entire community and provides a safe space for recreational activities in the Manchester area.
In addition to earning accreditation, SNHU's Arboretum has been awarded two grants to help expand the space's offerings to the student body and community members. The TD Charitable Foundation has gifted more than $5,000 to the University to build an outdoor classroom with seating. The Davis Conservation Foundation has also donated more than $9,000 to fund the construction of additional trails to make the space more accessible.
About ArbNet
ArbNet is an interactive, collaborative, international community of arboreta. ArbNet facilitates the sharing of knowledge, experience, and other recourses to help arboreta meet their institutional goals and works to raise professional standards through the ArbNet Arboretum Accreditation Program. The accreditation program, sponsored and coordinated by The Morton Arboretum in Lisle, Illinois in cooperation with America Public Gardens Association and Botanic Gardens Conservation International, is the only global initiative to officially recognize arboreta based on a set of professional standards. The program offers four levels of accreditation, recognizing arboreta of various degrees of development, capacity, and professionalism. Standards include planning, governance, public access, programming and tree science, and planting and conservation. More information is available at www.arbnet.org.
Explore more content like this article
At SNHU, we're committed to fostering a flexible, supportive, inclusive workplace. That's why we've been named a "Great College to Work For" for the 16th year in a row— and have been named a top 3 employer in the state of New Hampshire by Forbes.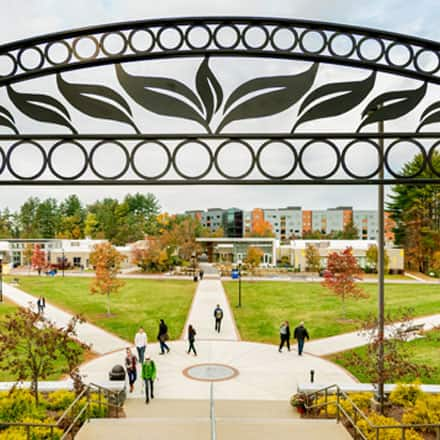 It is with great pleasure that Southern New Hampshire University (SNHU) recognizes the following students' academic achievement in being named to the President and Dean's List for the summer 2023 semester.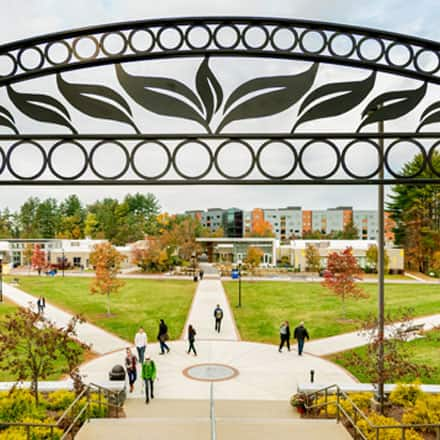 It is with great pleasure that Southern New Hampshire University (SNHU) recognizes the following students' academic achievement in being named to the President and Dean's List for the winter 2023 semester.
About Southern New Hampshire University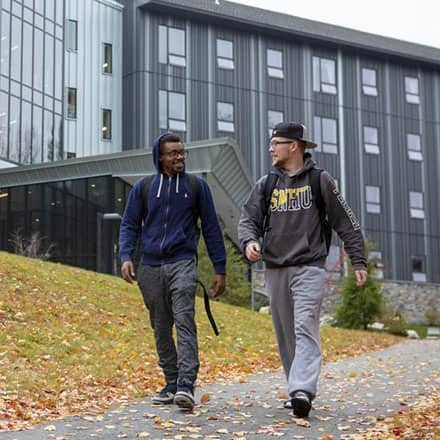 SNHU is a nonprofit, accredited university with a mission to make high-quality education more accessible and affordable for everyone.
Founded in 1932, and online since 1995, we've helped countless students reach their goals with flexible, career-focused programs. Our 300-acre campus in Manchester, NH is home to over 3,000 students, and we serve over 135,000 students online. Visit our about SNHU page to learn more about our mission, accreditations, leadership team, national recognitions and awards.