SNHU Global Education Movement Recognized at TED2020
SNHU will continue its Audacious work to bring higher education to communities affected by displacement around the world
Ahead of World Refugee Day, Southern New Hampshire University's (SNHU) Global Education Movement (GEM) was recognized at TED2020 for its work to bring free, accredited higher education to refugees around the world. With initial seed funding from The Audacious Project, a funding collaborative housed at TED, in 2017, the University successfully piloted its refugee program in Lebanon, South Africa, Kenya, and Malawi, while continuing to grow in Rwanda. Over the next five years, SNHU seeks to scale its refugee programs and expand to 15 additional countries.
"For refugees around the world, higher education serves as a beacon of hope," said Chrystina Russell, Senior Vice President, SNHU and Executive Director of the Global Education Movement. "At SNHU, we're proud to serve thousands of displaced learners and know that empowering students to grow their strengths will create a more stable, safe and prosperous world for us all."
During the virtual conference, TED showcased a video highlighting SNHU's work in refugee camps and urban areas throughout Africa and the Middle East. To view the full video, please visit go.ted.com/snhu.
"UNHCR has prioritized tertiary education as a solution—and yet only 3% of refugees have access to higher ed," said Anna Verghese, Executive Director, The Audacious Project at TED. "GEM seeks to change this by further scaling its innovative approach, so a college degree is an achievable reality for even more of our world's most vulnerable people. This model makes a degree more attainable, flexible, and, at no cost, affordable—and we couldn't be prouder to support GEM as it expands its program to more students around the world."
SNHU first launched its refugee programs in 2013, initially serving hundreds of learners throughout Rwanda. After receiving $10 million in funding, the University expanded its programs to four additional sites in Africa and the Middle East. With the funding, SNHU was able to double the number of refugee learners it serves and has awarded 941 associate diplomas and 491 bachelor's degrees thus far.
GEM is the first large-scale online learning initiative for refugees serving learners directly in the camps and urban areas where they live. Through GEM, SNHU partners with in-country organizations to deliver high-quality, low-cost education that is tailored to meet the needs of displaced learners. Its model blends academic instruction, internship and on-the-job training, individualized coaching, psychosocial support, networking opportunities to build the social capital needed for work, and career counseling. It's designed to grow the strengths that could lead to new livelihood opportunities and stability.
SNHU degrees are fully accredited and internationally recognized, allowing students to become competitive in national and global job markets, and offering potential for personal economic growth, as well as social and political autonomy.
"At SNHU, we are incredibly proud of this recognition from TED," said Paul LeBlanc, President and CEO, SNHU. "We often say that we're in the business of hope, and we look forward to continuing our work to transform the lives of refugee learners across the globe."
To learn more about or support SNHU's Global Education Movement, please visit gem.snhu.edu.
About Southern New Hampshire University
Southern New Hampshire University (SNHU) is a private, nonprofit institution with an 87-year history of educating traditional-aged students and working adults. Now serving more than 130,000 learners worldwide, SNHU offers over 300 accredited undergraduate, graduate and certificate programs, available online and on its 300-acre campus in Manchester, NH. Recognized as the "Most Innovative" regional university by U.S. News & World Report and one of the fastest-growing universities in the country, SNHU is committed to expanding access to high quality, affordable pathways that meet the needs of each learner. Learn more at www.snhu.edu.
Contact:
SNHU Communications
media@snhu.edu
Explore more content like this article
At SNHU, we're committed to fostering a flexible, supportive, inclusive workplace. That's why we've been named a "Great College to Work For" for the 16th year in a row— and have been named a top 3 employer in the state of New Hampshire by Forbes.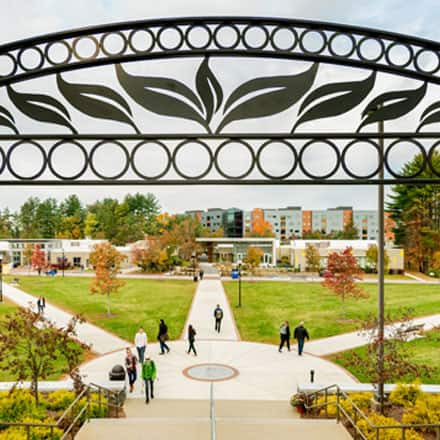 It is with great pleasure that Southern New Hampshire University (SNHU) recognizes the following students' academic achievement in being named to the President and Dean's List for the summer 2023 semester.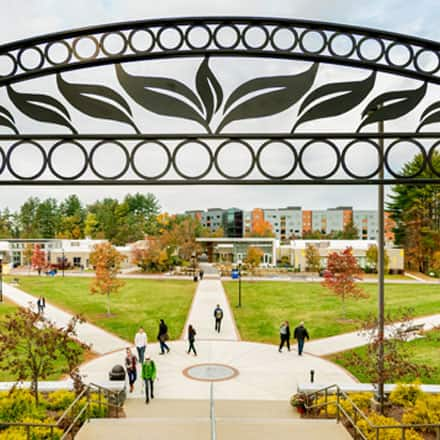 It is with great pleasure that Southern New Hampshire University (SNHU) recognizes the following students' academic achievement in being named to the President and Dean's List for the winter 2023 semester.
About Southern New Hampshire University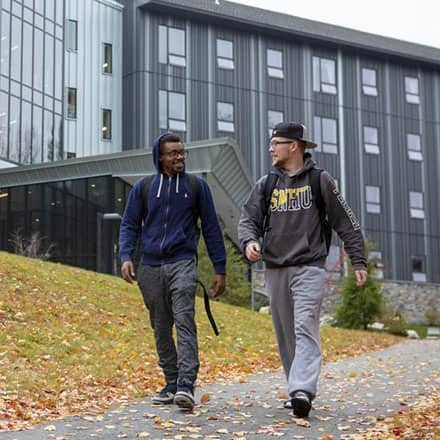 SNHU is a nonprofit, accredited university with a mission to make high-quality education more accessible and affordable for everyone.
Founded in 1932, and online since 1995, we've helped countless students reach their goals with flexible, career-focused programs. Our 300-acre campus in Manchester, NH is home to over 3,000 students, and we serve over 135,000 students online. Visit our about SNHU page to learn more about our mission, accreditations, leadership team, national recognitions and awards.