Southern New Hampshire University Launches Major Refugee Education Initiative
Multi-million-dollar project will bring U.S.-accredited degrees to refugees at home and abroad
Southern New Hampshire University (SNHU) has launched a major initiative to bring university degrees to refugees in the U.S. and around the world. Over the last decade, the refugee crisis has dramatically accelerated with 65.3 million displaced worldwide, and globally, less than 1% of refugees have access to higher education. This will be the first large scale initiative to bring American accredited university degrees to the most marginalized population in the world with a goal of educating 50,000 refugees in 20 locations by 2022.
Phase one of the initiative, a $10-million-dollar effort to bring SNHU's online, competency-based bachelor's and associate degrees to refugees and others affected by displacement, was made possible by a group of anonymous donors.
"The refugee crisis will require concerted social, legal, and political action, but education holds the key to an alternative future of possibility," said Paul LeBlanc, president, SNHU. "At SNHU, we believe education is a fundamental human right, that's why we want to bring our degrees to some of the most underserved populations in the world."
SNHU has piloted its work with refugees in Rwanda, nearly 7,000 miles away from its Manchester, New Hampshire, campus. The program is offered at two sites in Rwanda, one in the Kiziba Refugee Camp where all students are refugee learners, and one in the capital city Kigali, where a substantial number of students are refugees. Collectively, the campuses enroll more than 500 students. This summer the first cohort of refugee students graduated with associate degrees from the Kiziba campus. All of the graduates are engaged in internships outside of the camp and are now working on their bachelor's degrees.
"We're giving refugees hope for the future, the tools to rebuild their lives, and a transformational opportunity," said Chrystina Russell, who leads the refugee learning initiative at SNHU. "Over the next five years, we will scale our work to many other locations, many of which are ready and eager to begin tomorrow."
In Rwanda, SNHU partners with Kepler, a nonprofit organization, to deliver competency-based degrees through a blended learning delivery model that offers in-person instruction and academic and employment support. The University will form similar partnerships with other organizations as it looks to expand into other countries. Phase one of the project will include sites in East Africa and the Middle East. SNHU will partner with the UN High Commission on Refugees, the Connected Learning in Crisis Consortium, SOLVE at Massachusetts Institute of Technology, and the American University of Beirut.
The initiative will also be guided by an advisory board with diverse backgrounds and experiences, including former U.S. Secretary of Education, Arne Duncan; Dean of the Yale School of Architecture, Deborah Berke; and Director of Refugee Studies at the University of Oxford, Alexander Betts.
"Education remains the greatest source of hope and opportunity for people on the far margins of society," said Arne Duncan, advisory board member of the SNHU refugee initiative, and former U.S. Secretary of Education. "SNHU's work in the camps brings education to some of the most desperate and poorly served people in the world today."
Over the next two years, SNHU will begin programming at four new sites around the world. SNHU is also exploring ways to support the refugee population in Manchester, and is partnering with the YWCA NH to expand services locally.
Explore more content like this article
At SNHU, we're committed to fostering a flexible, supportive, inclusive workplace. That's why we've been named a "Great College to Work For" for the 16th year in a row— and have been named a top 3 employer in the state of New Hampshire by Forbes.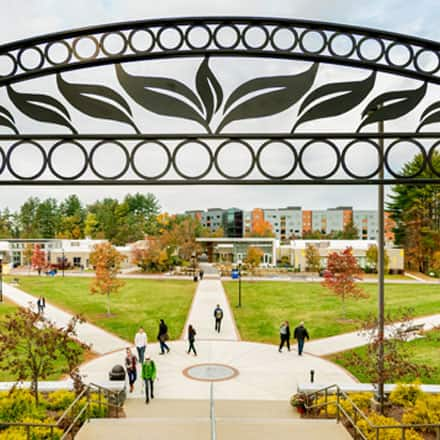 It is with great pleasure that Southern New Hampshire University (SNHU) recognizes the following students' academic achievement in being named to the President and Dean's List for the summer 2023 semester.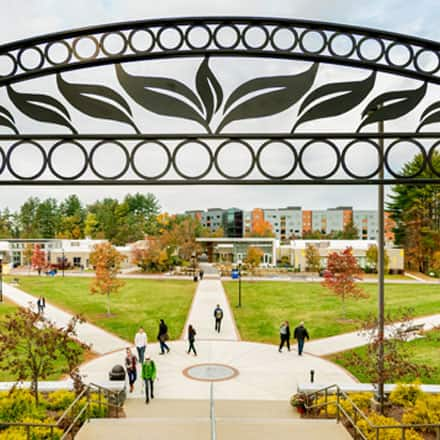 It is with great pleasure that Southern New Hampshire University (SNHU) recognizes the following students' academic achievement in being named to the President and Dean's List for the winter 2023 semester.
About Southern New Hampshire University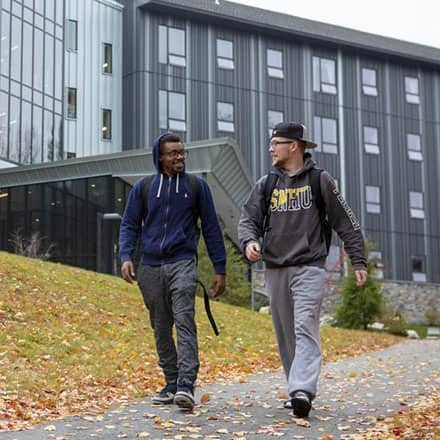 SNHU is a nonprofit, accredited university with a mission to make high-quality education more accessible and affordable for everyone.
Founded in 1932, and online since 1995, we've helped countless students reach their goals with flexible, career-focused programs. Our 300-acre campus in Manchester, NH is home to over 3,000 students, and we serve over 135,000 students online. Visit our about SNHU page to learn more about our mission, accreditations, leadership team, national recognitions and awards.