SNHU Library Learning Commons Named to Honor Edward S. Wolak
The Edward S. Wolak Library Learning Commons' dedication ceremony will be held on October 14
Manchester, N.H. - Southern New Hampshire University's (SNHU) Library Learning Commons will be named the Edward S. Wolak Library Learning Commons, in honor of SNHU alumnus and Trustee, Edward Wolak '74.
Wolak, an active member of the Board of Trustees since 2012, joined the Board to pursue his passion for making college accessible to students in need.
"I have a genuine appreciation for the quality education that I received from SNHU, which prepared me for a successful business career," said Wolak. "Now as a Trustee, I have the opportunity to help other students achieve their dreams. The Library Learning Commons is central to that purpose, and it's exciting to know that in some small way, I'm influencing and contributing to our students' continued success."
Wolak, president and CEO of the Wolak Group and owner of more than 95 Dunkin' Donuts franchises in Maine, New Hampshire and upstate New York, paid his way through college by baking for Dunkin' Donuts franchises in the area. Today, he oversees approximately 40 business entities related to his Dunkin' Donuts franchises, including companies that develop and own the real estate that his stores occupy, and 1,800 employees.
"Ed is a vital member of our SNHU community, and our Board, who has achieved extraordinary success throughout his life," said Paul LeBlanc, SNHU president. "As a first generation college student, his story proves that through perseverance and the power of education, anything is possible. My hope is that the Edward S. Wolak Library Learning Commons will act as a reminder for students that with determination, passion and grit, they can achieve great things."
The 50,000 square-foot campus facility will continue to house the Shapiro Library, the University's collection of books; an IT help desk, learning and faculty centers, silent and group study areas, instructional support, the Zachos Commons Café, a digital and 3D media production suite and the Learning Center. The building originally opened in 2014 and was designed to offer a center of learning for SNHU students on campus and online.
Each of Wolak's employees have the opportunity to pursue higher education free of charge, through his partnership with SNHU's College for America program.
"I believe that many of society's problems could be solved if more young adults could afford to leave their neighborhoods to attend college and participate in the coming-of-age experience that Southern New Hampshire University provides to its students," Wolak added.
Wolak grew up in Manchester, N.H. and earned two degrees from SNHU: an Associate of Science in Business Administration in 1972 and a Bachelor of Science in Business Administration in 1974. Wolak and his wife, Debby, live in South Portland, Maine, and their daughter, Kim Garrett, is The Wolak Group's chief operation officer.
A dedication and community celebration will take place on Friday, October 14, during Homecoming Weekend, to unveil the Edward S. Wolak Library Learning Commons and honor his continued support of the University.
Explore more content like this article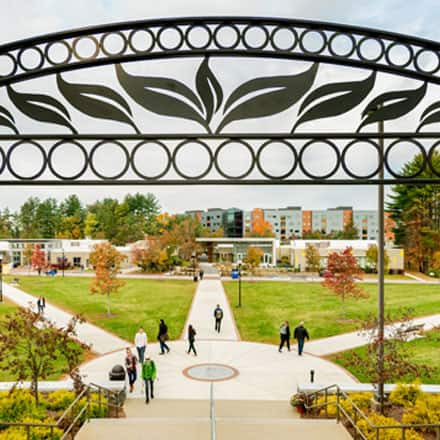 It is with great pleasure that Southern New Hampshire University (SNHU) recognizes the following students' academic achievement in being named to the President and Dean's List for the winter 2023 semester.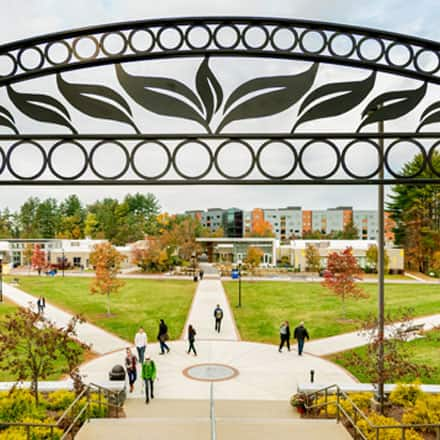 SNHU announced the appointment of three academic deans to key leadership roles on campus following a nationwide search.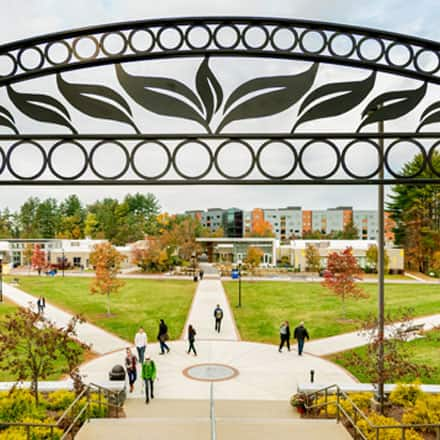 The School of Arts, Sciences, and Education at Southern New Hampshire University (SNHU) is hosting an accreditation visit by the Council on Education for Public Health (CEPH) from Monday, May 22, 2023 to Tuesday, May 23, 2023.
About Southern New Hampshire University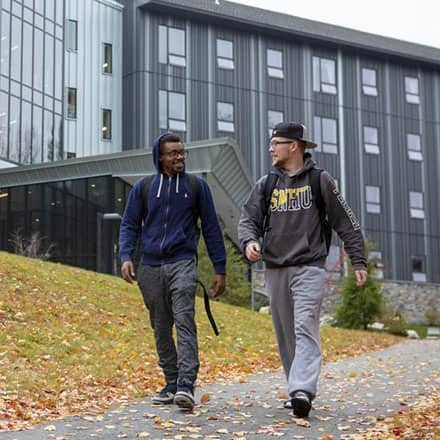 SNHU is a nonprofit, accredited university with a mission to make high-quality education more accessible and affordable for everyone.
Founded in 1932, and online since 1995, we've helped countless students reach their goals with flexible, career-focused programs. Our 300-acre campus in Manchester, NH is home to over 3,000 students, and we serve over 135,000 students online. Visit our about SNHU page to learn more about our mission, accreditations, leadership team, national recognitions and awards.