SNHU Named a 'Great College to Work For,' Top 3 Employer in New Hampshire
Rankings for both distinctions are based on employee feedback
Manchester, N.H. (September 12, 2023) In recognition of its commitment to fostering a flexible, supportive and inclusive work environment, Southern New Hampshire University (SNHU) was named a "Great College to Work For" for the 16th consecutive year as part of the Great Colleges program. SNHU is the only institution to make the list every year since its inception. SNHU was also recognized in late August by Forbes as the number one education employer in New Hampshire and top three over all in state as part of its "America's Best-In-State Employers 2023".
"We are incredibly lucky at SNHU to work alongside so many talented individuals and these distinctions are all the more meaningful knowing they are the result of employee feedback," said Paul LeBlanc, President, SNHU. "As a student-centered organization, we know taking care of those who care for our students is a top priority and our leadership team is dedicated to making changes that are most meaningful to them."
As one of the largest employers in the Granite State, SNHU is the only university from New Hampshire to be recognized by the Great Colleges program this year. This is the 13th consecutive year SNHU has received the prestigious Honor Roll status, scoring well across multiple categories, including Job Satisfaction & Support, Communication, Professional Development, Mission & Pride, Supervisor/Department Chair Effectiveness, Faculty & Staff Well-being, Confidence in Senior Leadership, and Diversity, Inclusion & Belonging.
ModernThink LLC, a strategic human capital consulting firm that has conducted numerous "Best Places to Work" programs, administered the survey and analyzed this year's results.
"Participation in the Great Colleges program alone demonstrates a commitment from colleges to opening a dialogue with their faculty and staff," said Karen Kukulka, Chief Operating Officer, ModernThink. "Pair that commitment with recognition in a key area of engagement, and you've got a group of institutions who are putting the best practices of employee engagement to work – they are walking the talk."
All full-time SNHU faculty and staff were invited to participate in the survey. Based on the top responses, SNHU employees believe that the University offers benefits that meet employee needs and contributes to the community in a positive way.
The Great Colleges program recognizes the institutions that get top ratings from their employees on workforce practices and policies. The survey results are based on 194 applications from participating colleges and universities and were comprised from a two-part assessment process: an institution questionnaire that captured employment data and workplace policies from each institution, and a survey administered to faculty, administrators, and professional support staff. The primary factor in deciding whether an institution received recognition was the employee feedback.
Results for the Forbes "Best-in-State" distinction are based on an independent survey of employees working for companies from all industry sectors employing more than 500 employees within the US. The final calculation is based on a total of over 2.1 million employer recommendations.
About Southern New Hampshire University:
Southern New Hampshire University (SNHU) is a private, nonprofit institution with a 91-year history of educating traditional-aged students and working adults. Now serving more than 180,000 learners worldwide, SNHU offers approximately 200 accredited undergraduate, graduate and certificate programs, available online and on its 300-acre campus in Manchester, NH. Recognized as one of the "Most Innovative" regional universities by U.S. News & World Report and one of the fastest-growing universities in the country, SNHU is committed to expanding access to high quality, affordable pathways that meet the needs of each learner. Learn more at www.snhu.edu.
About ModernThink LLC:
As a research and consulting leader in workplace issues, ModernThink has supported a wide variety of "Best Place to Work" initiatives. Through these programs, the firm has gained substantial survey and industry expertise, including specific insight into higher education. ModernThink knows what it takes to build a great place to work and shares that know-how with its clients. The ModernThink team of organizational development experts is dedicated to helping colleges follow through and capitalize on feedback from employees and benchmark data from peers to drive meaningful change at their institutions. Learn more about the Great Colleges to Work For® program, including all current and previous recognized institutions, at GreatCollegesProgram.com and GreatCollegesList.com, and about ModernThink at ModernThink.com.
Contact:
Siobhan Lopez
Southern New Hampshire University
603.567.4589
s.lopez@snhu.edu
Explore more content like this article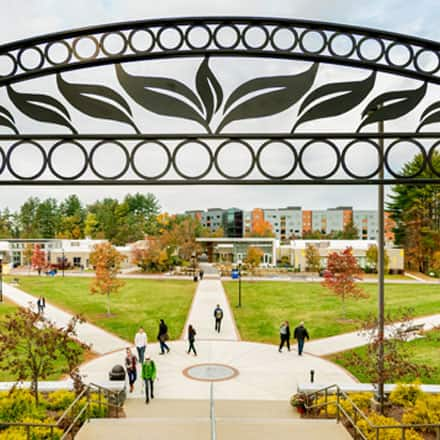 It is with great pleasure that Southern New Hampshire University (SNHU) recognizes the following students' academic achievement in being named to the President and Dean's List for the summer 2023 semester.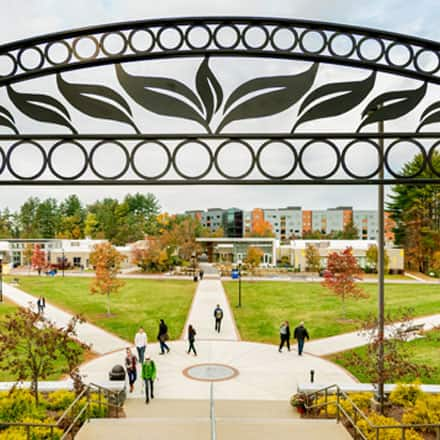 It is with great pleasure that Southern New Hampshire University (SNHU) recognizes the following students' academic achievement in being named to the President and Dean's List for the winter 2023 semester.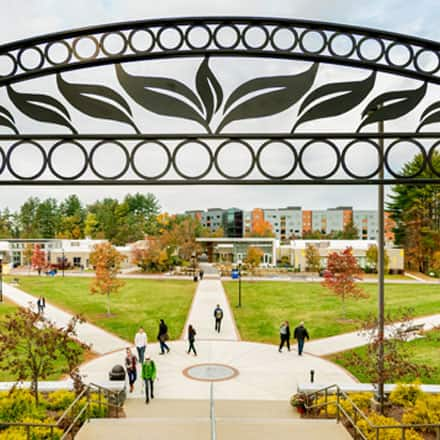 SNHU announced the appointment of three academic deans to key leadership roles on campus following a nationwide search.
About Southern New Hampshire University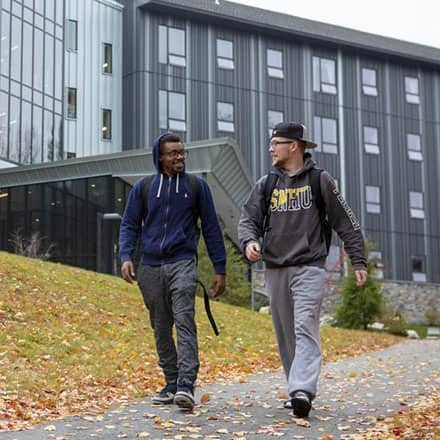 SNHU is a nonprofit, accredited university with a mission to make high-quality education more accessible and affordable for everyone.
Founded in 1932, and online since 1995, we've helped countless students reach their goals with flexible, career-focused programs. Our 300-acre campus in Manchester, NH is home to over 3,000 students, and we serve over 135,000 students online. Visit our about SNHU page to learn more about our mission, accreditations, leadership team, national recognitions and awards.