Top Education Leaders Release Free Online Resources for Educators, Frontline Workers, and the Public in Response to COVID-19 Pandemic
SNHU teams up with Guild Education, Penn Foster, and K12 to offer free teaching modules for new online educators, trainings for frontline workers, and home safety tips for individuals in the wake of C19.
Manchester, N.H. (March 23, 2020) – In response to the worldwide COVID-19 pandemic, Southern New Hampshire University (SNHU) is releasing a suite of free resources to help educators, frontline workers, and employers navigate these uncertain times. The resources will help universities and k-12 schools transition to fully online education and also provide training and guidance to frontline workers in retail, supply chain, health care and other sectors.
"We're proud to be working with dedicated partners, health care experts, and workforce leaders to share critical resources and information related to COVID-19," said Paul LeBlanc, University President and CEO, SNHU. "While our missions have not changed, the world has, and it's important for all of us to come together, do our part, and lift each other up as we all navigate this new reality."
Online Education Resources
SNHU, a national, nonprofit leader in online education, compiled and released a full set of free resources for educators to use as they transition to online instruction. From building an online course, to feedback types and delivery, and how to accommodate for diversity, equity and inclusion in the online classroom, these resources that helped SNHU grow its robust online learning platforms are now available for free to those new to online education. SNHU will be building upon these resources in the coming weeks.
SNHU and its partner, K12 Inc. are also releasing a set of online modules for k-12 educators moving to online instruction. The four modules include Basics of Teaching Online, Supporting Students and Their Families, Tools and Technology, and Advanced Topics in Online Instruction.
Resources for Frontline Workers
SNHU has also partnered with Guild Education and Penn Foster to develop and roll out a set of free trainings for frontline workers who do not have the option to work from home and need guidance on how to work safely while mitigating the spread of COVID-19. These microcredentials are provided at no charge and they will be delivered on SNHU's LRNG platform as "playlists." These playlists will be available on mobile devices, will take about 15-20 minutes per topic to complete, and will deliver a badge or certificate to show mastery to employers for skills learned. SNHU has rolled out the first set of playlists and additional playlists will be available in the coming weeks:
Preventing Illness at Work
Preventing Illness at Home
Maintaining Mental Health
Personal Finance Management
Coordinating Best Practices with your Manager
Government, Community and Employer Resources During a Pandemic
Leading in Uncertain Times
"During this period of uncertainty, millions of frontline workers do not have the opportunity to work remotely and must remain at work in critical roles such as health care, retail, supply chain, and other sectors," said Josh Scott, President of Guild Education. "By sharing these educational resources widely cost-free, we hope frontline workers have the information and tools that they need to stay safe at this time."
Resources for Frontline Health Care Workers
As testing for COVID-19 ramps up nationwide, it is critical to provide the appropriate education and training for workers to help Americans get tested for the virus. That's why in addition to the frontline worker COVID-19 courses, SNHU is partnering with Penn Foster and Guild to offer a training course for workers to operate drive-through COVID-19 testing clinics. The training course, developed by health care experts at SNHU and Penn Foster, will help frontline health care workers including retail pharmacy technicians, volunteer health care workers, EMTs, and others administer COVID-19 drive-through testing in select pharmacy parking lots.
"In increasingly uncertain times, education and training providers have a responsibility to work together and respond to the rapidly shifting needs of the health care system," said Frank Britt, CEO at Penn Foster. "This is about realizing the potential of online learning to support the workers who are on the front lines of keeping the country safe and healthy."
"The spread of COVID-19 has shown us the critical importance of collaboration and helping those in need," said LeBlanc. "This work together is both a sign of solidarity, and a sign of our collective commitment to the good and wellbeing of all people."
SNHU will continue to work with partners and do its part to support workers on the frontlines of the ongoing epidemic and learners across the globe.
About Southern New Hampshire University
Southern New Hampshire University (SNHU) is a private, nonprofit institution with an 87-year history of educating traditional-aged students and working adults. Now serving more than 135,000 learners worldwide, SNHU offers over 300 accredited undergraduate, graduate and certificate programs, available online and on its 300-acre campus in Manchester, NH. Recognized as the "Most Innovative" regional university by U.S. News & World Report and one of the fastest-growing universities in the country, SNHU is committed to expanding access to high quality, affordable pathways that meet the needs of each learner. Learn more at www.snhu.edu.
About Guild Education
Guild Education is on a mission to unlock opportunity for America's workforce through education, with a double bottom-line business model that does well by doing good. Guild partners with leading Fortune 1000 employers to help them provide education benefits to their frontline workforce. To do so, Guild partners with the nation's top universities focused on serving working adults. Through these partnerships, 400,000 working adults have begun exploring their path back to school with Guild. Guild has been named a Fast Company Most Innovative Company, Top Woman-Owned Business of the Year, Employee Initiative of the Year and was one of only three female-led companies listed on the Forbes Cloud 100 2019 List.
Explore more content like this article
At SNHU, we're committed to fostering a flexible, supportive, inclusive workplace. That's why we've been named a "Great College to Work For" for the 16th year in a row— and have been named a top 3 employer in the state of New Hampshire by Forbes.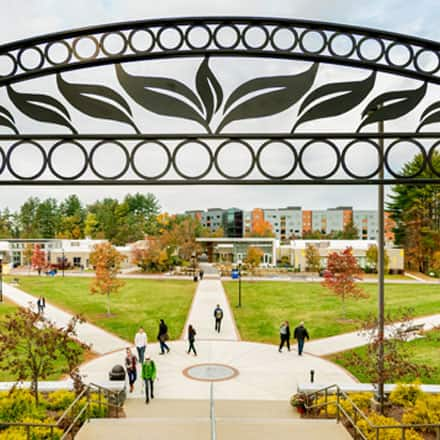 It is with great pleasure that Southern New Hampshire University (SNHU) recognizes the following students' academic achievement in being named to the President and Dean's List for the summer 2023 semester.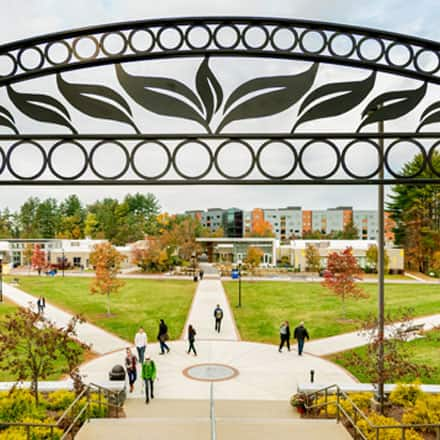 It is with great pleasure that Southern New Hampshire University (SNHU) recognizes the following students' academic achievement in being named to the President and Dean's List for the winter 2023 semester.
About Southern New Hampshire University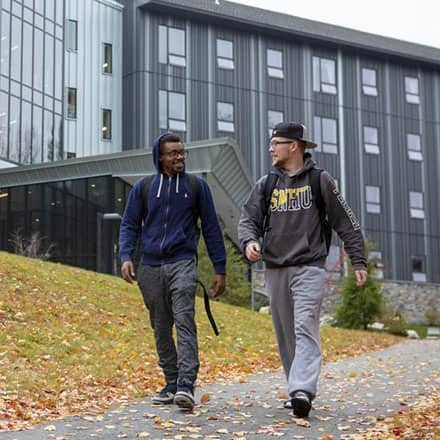 SNHU is a nonprofit, accredited university with a mission to make high-quality education more accessible and affordable for everyone.
Founded in 1932, and online since 1995, we've helped countless students reach their goals with flexible, career-focused programs. Our 300-acre campus in Manchester, NH is home to over 3,000 students, and we serve over 135,000 students online. Visit our about SNHU page to learn more about our mission, accreditations, leadership team, national recognitions and awards.