USDLA Awards Southern New Hampshire University with the 21st Century Distance Learning Award
Southern New Hampshire University was recently honored by the United States Distance Learning Association (USDLA) with the world's most prestigious distance learning award presented for excellence in distance learning.
Southern New Hampshire University (SNHU) was awarded the 21st Century Distance Learning Award for Excellence in Online Technology by The United States Distance Learning Association (USDLA) at the 2017 National Conference in Indianapolis, Indiana this week. USDLA is a 501(c) 3 nonprofit association, founded in 1987, as the nation's leading distance learning organization.
These prestigious International Awards are presented annually to organizations and individuals engaged in the development and delivery of distance learning programs. Included in the recognition ceremony were awards for 21st Century Distance Learning, Outstanding Leadership, Innovation, Excellence in Teaching/Training, Global Impact, Quality Research Paper, Hall of Fame, and Eagle.
"As a premier organization for the entire distance learning profession, we are honoring Southern New Hampshire University as a leader in the industry," said Dr. John G. Flores, Executive Director of USDLA."SNHU has raised the bar of excellence and we are truly honored by SNHU's contributions within all distance learning constituencies.
The USDLA Awards were created to acknowledge major accomplishments in distance learning and to highlight those distance learning instructors, programs, and professionals who have achieved and demonstrated extraordinary results through the use of online, videoconferencing, satellite and blended learning delivery technologies.
"SNHU has been working to expand access to high quality, affordable higher education for more than eighty years, and we are thrilled to be recognized by the USLDA for our steadfast dedication to this mission," said Amelia Manning, Executive Vice President, College of Online and Continuing Education, SNHU. "We are so fortunate to witness everyday, the transformative power of online education and how it helps people of all ages, and from all walks of life, achieve their dreams of earning a college degree."
"This year's USDLA Award recipient, Southern New Hampshire University, represents the finest examples of online courses, best practices, and leadership in our field. The depth and breadth of the USDLA membership allows us to engage with leaders from higher education, K-12, industry, military, and government who daily demonstrate the power of distance learning. We are so very proud and excited to be able to recognize this level of excellence," said Mr. Ken Conn, President of USDLA.
About Southern New Hampshire University
Southern New Hampshire University (SNHU) is a private, nonprofit institution with an 85-year history of educating traditional-aged students and working adults. Now serving more than 85,000 students worldwide, SNHU offers more than 200 accredited undergraduate, graduate and certificate programs, available online and on its 300-acre campus in Manchester, NH. Recognized as the "Most Innovative" regional university by U.S. News & World Report and one of the fastest-growing universities in the country, SNHU is committed to expanding access to high quality, affordable pathways that meet the needs of each student. Learn more at www.snhu.edu.
About United States Distance Learning Association (USDLA)
The United States Distance Learning Association (USDLA) is a 501(c) 3 nonprofit association formed in 1987 and is located in Boston, Massachusetts. The association reaches 20,000 people globally with sponsors and members operating in and influencing 46% of the $913 billion dollar U.S. education and training market. USDLA promotes the development and application of distance learning for education and training and serves the needs of the distance learning community by providing advocacy, information, networking and opportunity. Distance learning and training constituencies served include pre-k-12 education, higher and continuing education, home schooling as well as business, corporate, military, government and telehealth markets. The USDLA trademarked logo is the recognized worldwide symbol of dedicated professionals committed to the distance learning industry. Learn more at http://www.usdla.org.
Lauren Keane is the director of communications for the Office of External Affairs at Southern New Hampshire University. Connect with her on LinkedIn.
Explore more content like this article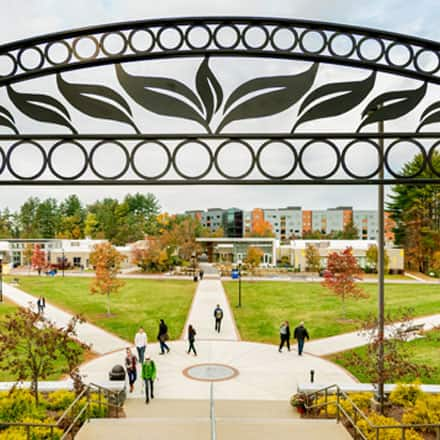 January 14, 2022
It is with great pleasure that Southern New Hampshire University (SNHU) recognizes the following students' academic achievement in being named to the President and Dean's List for the fall 2021 semester.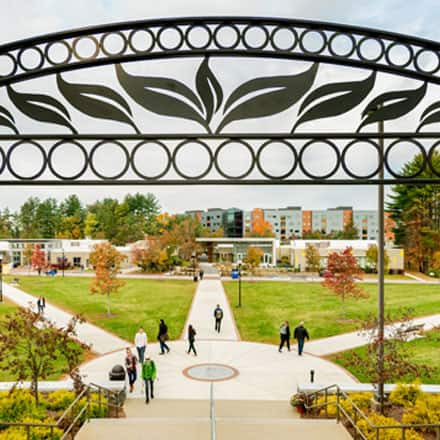 December 01, 2021
HCL Technologies will fund SNHU degrees in STEM to participants of its Apprenticeship Program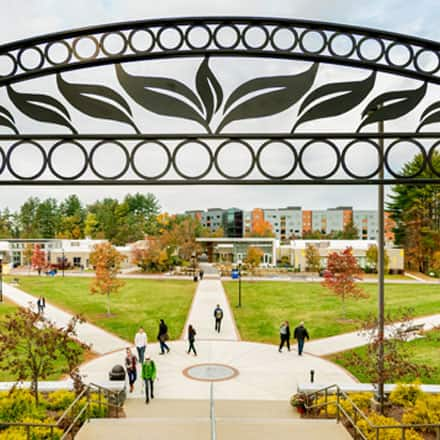 September 13, 2021
Southern New Hampshire University (SNHU) was recognized today as a top university by two national publications. SNHU was named "A Great College to Work For" for the 14th year in a row as part of the Great Colleges program, one of the largest and most respected workplace-recognition programs in the country.