Why is Education Important? A Q&A with Matt Belanger
We posed this question to Matthew Belanger: Why is education important? A first-generation college graduate, Belanger tells of the people who most inspired him and what he's learned along the way.
Why is education important to each of us as individuals and to society as a whole?
Education opens doors. Having a degree opens doors. The process of learning and becoming educated creates a person who is well-rounded, can think critically, be prepared to make hard decisions, read, write, do arithmetic, learn societal norms, express your emotions and more. These create quality and are critically important to society
What led you on the path to your own journey in education?
Like so many, I was a first-generation college student. While my parents both attempted college, life prevented them from completing their degrees. They supported me at every step of the way and were the driving force behind my educational journey.
Throughout my childhood they made sacrifices to provide me with the best education that the state had to offer, including moving and getting second (and third) jobs. Along this journey, I had teachers and professors who instilled a love for not only learning, but also for teaching.
Many of my grade-school experiences and teachers were so instrumental that I still remember them vividly to this day, including my first-grade teacher Mrs. K., who taught me that wolves can jump over a shed and run 35 mph. (Yes, I still have nightmares.)
It was these experiences that led me through my journey to not only educate myself, but others as well.
What impact has your education had on your life?
My education has had a profound impact on my life. It has provided me with the opportunity to positively impact the lives of others in various, countless ways. Without my education I would not be where I am today, in a position to help other students (many of whom are the first in their family like I was) be successful in their own pursuit of a degree.
The process of earning my education also had a significant impact. I was able to work with students of all ages to understand how students learn best and what that learning (and education) really means to them. My own education has taught me about diversity, strength, hard work, motivation and fulfillment.
Now as a father, what I have learned about education will be passed down to my children and my children's children. They will grow up knowing how important their education is and how much I'll be there to support them.
Pamme Boutselis is a writer and content director in higher education. Follow her on Twitter @pammeb or connect on LinkedIn.
Explore more content like this article
How to Study: 9 Study Tips to Boost Learning
March 27, 2020
Once you've determined what to study in college, the challenge becomes how to study effectively. Luckily, there are plenty of science-backed study habits that can help you boost your learning, improve retention and help you succeed in your degree program.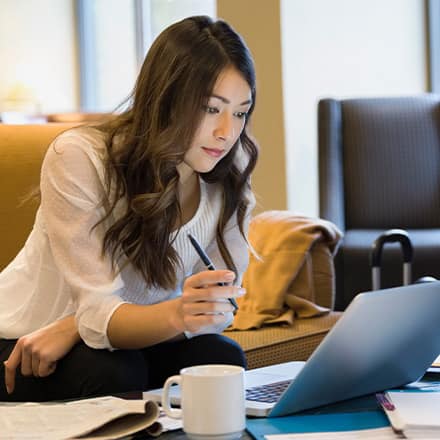 What is a Scholarly Source?
March 26, 2020
If you're not sure how to identify a scholarly source when conducting research, rest assured that you're not alone. Here are some important clues and techniques to help you identify which sources are credible, academic, and above all, scholarly.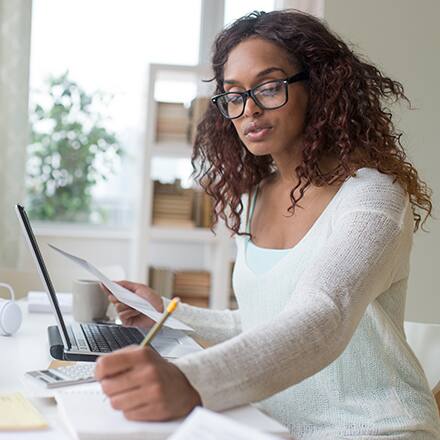 How to Get a Master's Degree
March 25, 2020
Interested in starting a new career or advancing in your current field? Boosting your career potential is one of the benefits of a master's degree. See yourself succeed by exploring how to get a master's degree, from the admission process to master's degree requirements for graduation.