Why is Education Important? A Q&A with Tiffany Fifer
We asked Tiffany Fifer, "Why is education important?" Fifer shares the impact that education has had on her own life, and why she wants to pay it forward with others.
Why is education important to each of us as individuals and to society as a whole?
Education can bring a disparate group of people together to have hard conversations, solve big problems or make the world a better place. When we are dedicated to learning more about ourselves, and the world around us, we are able to shed some of our fears, biases and barriers.
My father has a high school GED and this limited his career choices in life. While he is one of the hardest workers I know, furthering his education would have opened so many more doors for him. It was very important to him that his children have the chance to go to college.
Through Alternative Break trips, I have seen college students be transformed by relief work in an impacted community. These students put their own luxuries aside, learned about new cultures and rolled up their sleeves to make the world a little better. Many have gone on to work in service organizations and share their talents with the world. Education makes this type of growth possible.
What led you on the path to your own journey in education?
I owe a lot to the teachers, mentors, coaches and parents that pointed the way toward my educational journey. I recall my parents making the decision to buy a set of encyclopedias from a door-to-door salesperson. Google didn't exist yet, but now I had the answers in front of me anytime I needed them. When I would ask a homework question, the common parental refrain was, "Look it up." This taught me how to be resourceful and make connections from a very early age.
In first grade, I asked Mrs. Guthrie if she could spare extra math workbooks to practice over the summer. In third grade, I begged Mrs. Saccocio to help me find books that were at least two to three levels ahead so I could challenge myself. In high school, Ms. Cornell encouraged me to become involved in DECA, a travel and tourism class and the business office management program. Through those experiences, I became the president of DECA, led two class trips to the Bahamas and offered a PowerPoint basics workshop for my teachers. I developed a passion to get involved, travel and teach.
With my passions leading me, I got heavily involved in co-curricular opportunities in my undergraduate studies then took a graduate assistantship in student activities to complete my MBA. During that time I became a ropes course facilitator and advised student organizations. I came to understand that I loved experiential learning and teaching, which eventually led me to my career in higher education. Education made all of these opportunities possible.
What impact has education had on your life?
Education has taken me around the world. I have learned new languages, lived with students from different countries, helped students study abroad and traveled with students through Italy and the Dominican Republic.
Education has also taught me how to solve problems. The position I now hold in online student engagement didn't exist when I was in college and there aren't many colleagues in the field doing this work yet. My education has given me the confidence to take risks, analyze opportunities and determine how we can lead in this area.
Finally, education has given me the opportunity to pay it forward. So many wonderful mentors had such an impact on me growing up and I feel it is my duty (and complete pleasure) to support our students through their own journey of co-curricular involvement and education.
Pamme Boutselis is a writer and content director in higher education. Follow her on Twitter @pammeb or connect on LinkedIn.
Explore more content like this article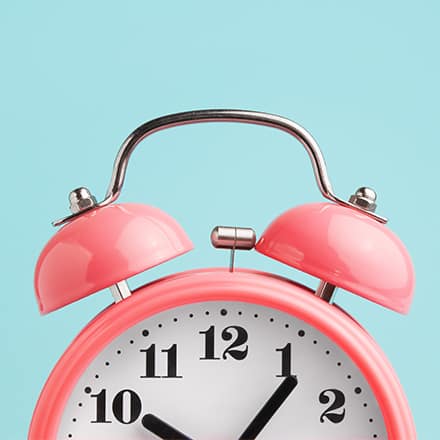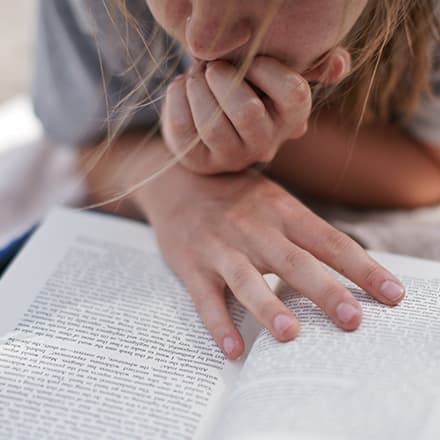 How to Be Successful in College
December 18, 2019
Wondering how to be successful in college? Southern New Hampshire University academic advisors shared their best college success tips, from mastering time management and study skills to building relationships with instructors and fostering determination.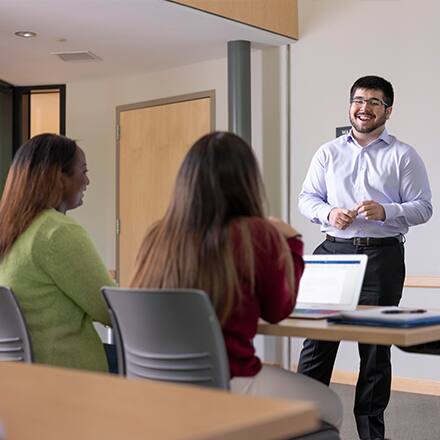 How to Get Research Experience as an Undergraduate
December 12, 2019
Following a research process, you can dive deep into an academic or career-related topic that interests you. Once you have a question in mind, you can begin your own research and make contributions to that particular field as an undergraduate.