SNHU Student's Solo Flight Marks First for Program
When 19-year-old Ben Cumming started up the Cessna C-172, taxied onto the runway and soared into the air, he fulfilled a dream he'd had since he watched planes coming and going at a small airport near his grandparents' home in Stowe, Massachusetts. He also marked a milestone in Southern New Hampshire University's new flight program.
Cumming is one of 18 students enrolled in the Aviation Operations and Management program, part of the university's College of Engineering, Technology, and Aeronautics. The 40 minutes he spent in the plane on June 5, including three successful takeoffs and landings, marked the first solo flight by a student in the program without previous flying experience.
"It's a really big day for us. That's quite a milestone trying to get off the ground here with a new program," said Richard O'Loughlin, SNHU's aviation operations administrator. "It's just fantastic, and we're thrilled."
O'Loughlin made the trip from SNHU's Manchester campus to Nashua (New Hampshire) Airport at Boire Field for the occasion, as did Cumming's parents, Steven and Lynn Cumming. Cumming got a big hug from his dad when he landed for the final time.
"What really made it a big deal was all the support I had here," Cumming said. "It was awesome. It was really cool to see all these (people) were there supporting me and were there to watch me."
Cumming's solo flight is particularly impressive because he only began classes in mid-May and has been flying twice a day, five days a week with his instructor. That's part of the intensive, 12-month flying immersion program, O'Loughlin said. Following the first year, students will take classes to complete the rest of a bachelor's degree. The "front-loaded" first year of the program is unique, he said, and allows students to earn a private pilot license, freeing them to complete the rest of the degree either on campus or online.
The next steps for Cumming will be accumulating more hours in the air both alone and with an instructor, learning more advanced maneuvers and earning an instrument license, which allows him to fly in the clouds using the plane's instruments to navigate.
O'Loughlin said Cumming's accomplishment signals many more to come.
"This is a big deal because we hope this is the first of many success stories for these students, who come in here and put their minds to it ... and realize their dreams of being a pilot," he said. "This shows we can do this and have a successful program. It was exciting."
Joe Cote is a staff writer at Southern New Hampshire University. Follow him on Twitter @JoeCo2323.
Explore more content like this article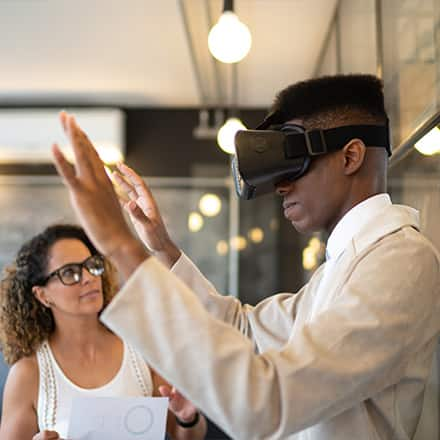 Virtual Reality in Education
September 04, 2020
By applying virtual reality technology to a wide range of training and educational purposes, institutions of higher learning are able to continuously improve, excite and innovate with new discoveries and modes of engaging learners.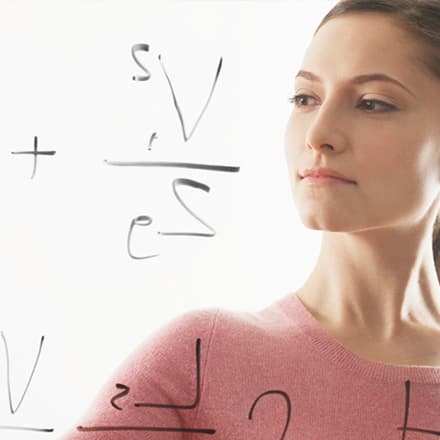 What Is a Degree in Math and Why Is It Important?
August 07, 2020
Whether you like mathematics or are even very good at it, math is around us all the time. When you earn your degree in math, you'll develop an advanced ability in mathematical methods, reasoning and problem-solving.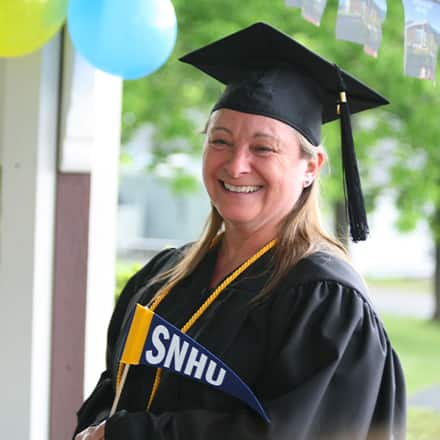 A Special Diploma Delivery for New Hampshire Grad
August 03, 2020
When SNHU's Commencement was postponed, Dr. Gwen Britton decided she would arrange a special ceremony for her longtime friend who had earned her bachelor's in information technology.