From Active-Duty Service Member to Commencement Speaker
When Sierra Ingram '18MS heard her name called at Southern New Hampshire University's commencement in May, it was her moment to finally exhale.
For so long, Ingram juggled military service, motherhood, family time, owning a business and earning a degree. But now, she thought, "This is it. This is real...you can breathe now. You don't have to hold your breath and just persevere. You actually did this."
She not only earned her master's degree; Ingram was also the student speaker at her commencement ceremony. Perhaps the best part of speaking to several thousand people that day was knowing a special group of supporters were in the audience, 8 family members that had come from California, North Carolina and New York to celebrate her success, cheering her on as she received her diploma.
She remembers thinking, as she looked out over the audience from the on-stage podium, "My family is here; I've reached this accomplishment; I have my peers out in the crowd listening to me making a speech."
"And I had multiple different emotions going on, and all I could do was just be grateful that I actually applied to this institution," Ingram said.
No longer active duty, this busy wife and mom parlayed her cooking skills into a catering business while in school, bolstering her business acumen with a master's degree in accounting. "In that course of study, I was learning so much about businesses, and money and taxes, and different types of businesses" Ingram said. "It really influenced me to say, 'Hey, I can do this.' I will say that my studies definitely influenced me to start my own business."
She draws from her education daily in her work, too. "I can honestly say that having my master's in accounting helps me with budgeting, helps me with taxes, helps me with payroll, helps me with almost everything administratively that I need to do for my catering business," Ingram said. "The only thing is doesn't help me with is actually cooking, and that is the God-honest truth."
As a veteran, and especially while she was still serving as an active-duty service member, Ingram had great appreciation for the military-specific support provided at SNHU. "The military support team at the school, they were very knowledgeable," she said. "They pretty much walked me through everything I needed to know as far as being an active-duty service member. From tuition assistance to the GI Bill as well as, just the simple stuff, such as, if you have any problems or you're going out to sea, reach out to your instructors as well as to us. They were very supportive. It made me feel like, 'Okay, you've made the right decision.'"
Pamme Boutselis is a writer and content director in higher education. Follow her on Twitter @pammeb or connect on LinkedIn.
Explore more content like this article
February 02, 2021
After careful selection, Shawn Hill and Shaquita Callier became the latest military spouses to earn full-tuition scholarships to SNHU, through the university's partnership with Operation Homefront.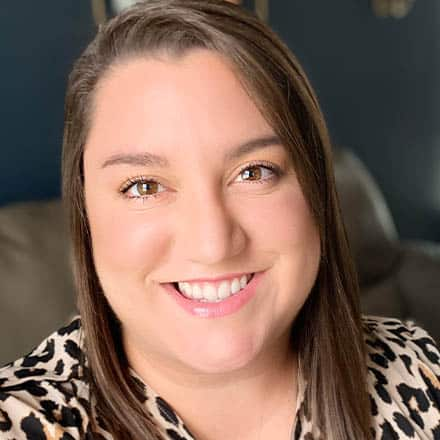 July 16, 2020
Nine years of marriage, five deployments and two children later, Taylor Crawford is ready to focus on herself again – particularly on her education. With the help of a full-tuition scholarship to SNHU, she will do just that.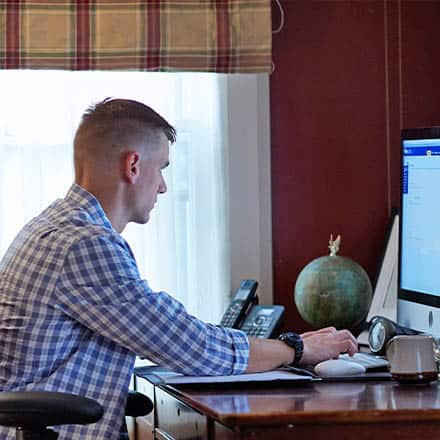 June 30, 2020
Some of the best jobs after the military enable you to use the experience and discipline you acquired as a service member. In the private or public sector, or as a federal employee, careers after the military can be tailored to your interests and strengths, and built off your service skill sets.