Criminal Justice Club Growing Through Engagement, Creativity
When Kristine Ducote went looking for a place where she could meet other students studying criminal justice to talk about their cases, network and learn more about the industry, she couldn't find it. But instead of giving up, she did something about it. Along with classmates Beverly Tims and Karen Perez, Ducote founded the Law and Disorder Club at Southern New Hampshire University, a group that now boasts nearly 250 members.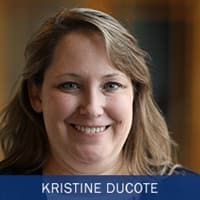 "It really did fill a need," Ducote said. "We kind of filled that gap there."
The club is hosted on SNHUconnect, an online social platform for SNHU learners. It's also paired with the Criminal Justice Career Council page that lists a series of criminal justice instructors with expertise in a variety of areas. Those industry experts are able to mentor students interested in learning more about the industry or are looking for guidance in breaking into the field. "That's been a big asset as well," Ducote said. "It gives students a place to go where all the information is."
Engaging with Experts and Each Other
The club was founded less than 2 years ago and has hosted a number of networking and educational events, including Serial Killer Month that featured trivia about serial killers and tributes to their victims. There was also a Cold Case Mystery Party that encouraged members to test their skills in identifying famous cold cases based on clues doled out during the event.
"We try to have a lot of fun activities. It's kind of learning disguised by fun," Ducote said.
The club also invites a number of guest speakers to interact with members, including professionals from areas outside criminal justice but in fields criminal justice professionals can expect to work with, such as psychology. Ducote, who is earning her bachelor's in criminal justice with a concentration in legal studies and advocacy, said the networking between members as well as with professionals already working in the field is one of the most significant advantages of joining the club.
"One of the biggest benefits is networking. We meet different professionals in the field," she said. "You start networking (and) it can help you land a job you want, help you get your career going in the direction you want to go."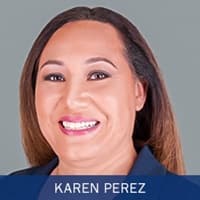 Karen Perez, vice president and co-founder of the club, said membership also has the benefit of linking online students with others studying criminal justice and meeting with them regularly.
"In my opinion, one of the best benefits of joining the club is the opportunity to connect with other students who share the same major," she said. "The club is a great way to meet new people, collaborate and learn from each other."
An Engaging Place to Learn
Sonja Moffett, a career advisor at SNHU, serves as an advisor to the club. She said the leaders of the Law and Disorder Club have created one of the fastest-growing clubs on SNHUconnect.
"I really feel like the student leaders of this club were really dynamic," she said. "They have great support for one another. I think they're very innovative in what they offer to members. They're creating value there, and people see it and are gravitating to it."
Moffett pointed to the Cold Case Mystery Party and an upcoming elevator pitch competition. The club also launched a newsletter recently, and Ducote said she wants to explore partnering with members of the SNHUconnect Communication Club to launch a podcast.
"There are a lot of creative initiatives they do to get people engaged in the process," Moffett said. "The club was developed because they wanted a space where they could meet and interact ... so they can grow professionally, get advice, share knowledge and valuable resources with one another."
Beverly Tims, the club's co-engagement officer, said the group's monthly meetings are a good mix of informative and fun.
"Our meetings are educational, informational, enlightening and fun yet appealing to the criminal justice or justice studies majors," she said. "The club page is vibrant with current events, topics and guest speakers selected (for) specific criminal justice disciplines that are relevant to coursework and concentrations."
Perez, who is earning her bachelor's in criminal justice with a concentration in legal studies and advocacy, said some upcoming events include a photo contest as well as discussions focused on the dark web, prison reform and the criminalization of people with mental illness.
Ducote, who works part-time for SNHU as a peer mentor, said she was motivated to start the club – and continues to be driven to put so much effort into it – because she hopes it helps more students engage with the university, get more from their programs and, ultimately, land a job in criminal justice.
"I want these students to go out and succeed, and I want them to go out and have what they need before they graduate," she said. "It's very important to me because we address issues that really need addressing."
Joe Cote is a staff writer at Southern New Hampshire University. Follow him on Twitter @JoeCo2323.
Explore more content like this article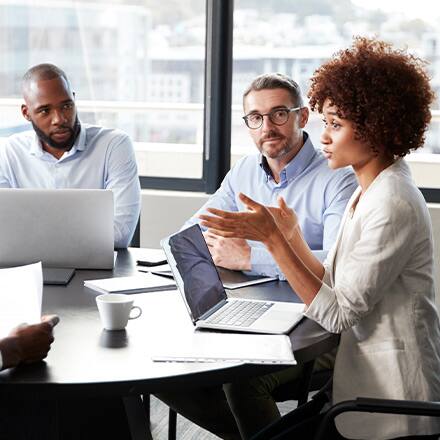 July 02, 2021
If you're a fan of crime dramas, you're not alone. From "Dragnet" in the 1950s to "NCIS" today, the work lives of criminal justice professionals have gripped viewers. For some, crime television can light a spark that turns into an enriching career.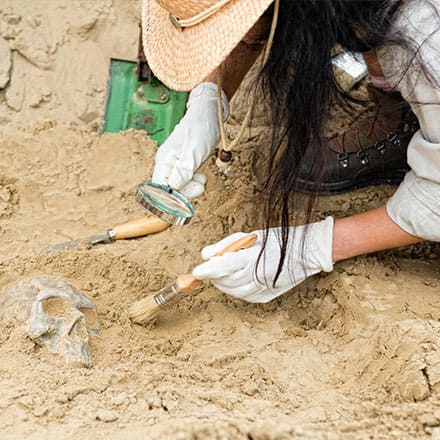 June 25, 2021
If you love learning and are curious about the people and world around you, you might consider a degree in anthropology and explore how you can fill roles in both the public and private sectors, working in business, health care, advocacy and more.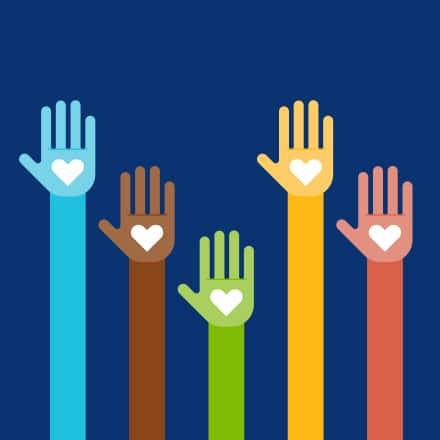 June 21, 2021
SNHU's 2021 Global Days of Service brought attention to a different societal issue each month: hunger, shelter, environmental justice and the pandemic's essential workers. Throughout the four-month-long event, Penmen from across the world shared their stories of service, community and strength.