Earn an Online Criminal Justice Degree
$320/credit (120 total credits)
Transfer up to 90 credits
24/7 online access to the classroom
No application fee or SAT/ACT scores
Online CJ club and events
Get up to 12 credits for law enforcement training
Online Criminal Justice Bachelor's Degree Overview
Criminal justice is an ever-evolving field that requires qualified professionals who have both a deep understanding of our legal system and adept interpersonal skills.
At Southern New Hampshire University, you can earn the Bachelor of Science (BS) in Criminal Justice with real-world perspective. Expanding the boundaries of a traditional criminal justice program, you'll be exposed to:
Current criminology theories
Discretion in decision making
Emerging national and global trends
Effective communication strategies
The bachelor's degree in criminal justice includes an embedded communication certificate, which can help give you the tools to write and speak effectively in situations where every detail matters.
Learn how to:
Evaluate the impact of technologies and trends on criminal justice agencies
Promote community relations and partnerships
Communicate effectively and professionally to diverse audiences
Apply laws, regulations and ethical standards to decision-making practices
Develop research-based solutions to complex problems
Examine human motivation and behavior
Get credit for law enforcement training: If you have completed a basic police, corrections or probation and parole academy training, you may receive up to 12 credits toward your criminal justice degree at SNHU.
Career Outlook
Whether you're looking to start a career in criminal justice or advance in your current role, earning your online criminal justice degree opens doors to positions in a variety of areas:
Advocacy and law: Victim advocates help victims navigate the criminal justice system and connect them with the support services they need.
Corrections: Within the correctional system, there are many careers, including probation and parole officers, corrections officers and case managers.
Law enforcement: Positions in law enforcement, for both sworn officers and civilian employees, exist at all levels of government: federal, state and local.
Security: Security management professionals focus on protecting businesses from threats to people, property and assets.
Careers as police and detectives are projected to see 5% growth through 2029, according to the U.S. Bureau of Labor Statistics.1 The BLS also sees 4% growth for probation officers and correctional treatment specialists during that same time frame.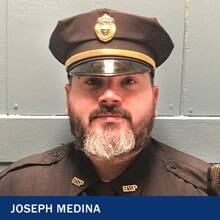 "I attribute my education with my promotion and have seen, firsthand, the continued career opportunities that are now attainable as a result of earning my degree," said Joseph Medina, a citywide mobile sergeant with the Boston School Police Department. Medina earned his associate degree in criminal justice at SNHU and is now finishing up his bachelor's degree in the same subject.
Law enforcement positions may involve additional training and eligibility requirements. Some students also choose to gain more knowledge through an online master's in criminal justice: SNHU offers the general track, as well as 2 concentrations – advanced terrorism and public safety administration – for more specialized graduate study.
Start Your Journey Toward an Online Criminal Justice Degree
Why SNHU for Your Criminal Justice Degree
Flexible
With no set class meeting times, you can learn on your schedule and access online course materials 24/7.
Affordable
Take advantage of some of the lowest online tuition rates in the nation, plus financial aid for those who qualify. We also make it easy to transfer to SNHU by accepting up to 90 credits from your previous institution.
Respected
Founded in 1932, Southern New Hampshire University is a private, nonprofit institution with over 100,000 graduates across the country. SNHU is regionally accredited by the New England Commission of Higher Education (NECHE), which advocates for institutional improvement and public assurance of quality.
Recently, SNHU has been nationally recognized for leading the way toward more innovative, affordable and achievable education:
"Most Innovative" regional university honors from U.S. News & World Report each year since 2015
A $1 million grant from Google.org to explore soft skills assessments for high-need youth
Recognition as a 2017 Digital Learning Innovator by the Online Learning Consortium
Network
At Southern New Hampshire University, you'll have access to a powerful network of more than 200,000 students, alumni and staff that can help support you long after graduation. Our instructors offer relevant, real-world expertise to help you understand and navigate the field. Plus, with our growing, nationwide alumni network, you'll have the potential to tap into a number of internship and career opportunities.
96.5% of students would recommend SNHU.2 Discover why SNHU may be right for you.
Part of our mission to expand access to quality higher education means removing the barriers that may stand between you and your degree. That's why you can apply at any time and get a decision within days of submitting all required materials.
Acceptance decisions are made on a rolling basis throughout the year for our 6 (8-week) undergraduate terms.
Simply contact an admission counselor, who can help you explore financial options, answer all your questions and walk you through the application process. Start by:
Test scores are not required as part of your application.
Courses & Curriculum
Throughout the courses in this online criminal justice degree program, you'll gain the practical, hands-on experience that can help you pave your way in the field. It was a major benefit for David Lemieux.
"(My criminal justice degree) has provided me with the knowledge in constitutional law to conduct proper police community involvement," said Lemieux, a criminal justice graduate and an employee of the Portland (Maine) Police Department. "Every instructor had a vast array of knowledge; they got back to you within 24-48 hours on a question that you might have."
Critical thinking and communication are crucial for success in the field, and it's why this program includes courses that make up an embedded criminal justice communication certificate – a bonus if you want to move up the ranks.
Our criminal justice faculty have experience working for major law enforcement agencies, including:
Atlanta Police Department
Chicago Police Department
Federal Bureau of Investigation (FBI)
Federal Emergency Management Agency (FEMA)
Homeland Security
Houston Police Department
Miami Police Department
New York Police Department (NYPD)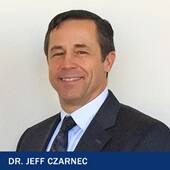 "Criminal justice programs have the direct responsibility to help ensure that future law enforcement professionals have an enhanced understanding of the human condition along with strong critical thinking skills in order to become culturally competent public servants," said Dr. Jeff Czarnec, associate dean of criminal justice and social science programs at Southern New Hampshire University. Czarnec spent decades with the Manchester (N.H.) Police Department.
Curriculum Requirements & Resources
General education program: All online bachelor's degree students are required to take general education classes. Through these foundational, explorative and integrated courses, students learn to think critically, creatively and collaboratively, giving you the edge employers are looking for.
Technology resources: We provide cloud-based virtual environments in some courses to give you access to the technology you need for your degree – and your career. Learn more about our virtual environments.
Earn math credits for what you already know: Save time and money with our Pathways to Math Success assessments. Depending on your scores, you could earn up to 12 math credits – the equivalent of 4 courses – toward your degree for less than $50 per assessment.
List of Courses
Courses May Include
BS in Criminal Justice Online
CJ 112
Introduction to Criminal Justice
In this introduction to the criminal justice program students will begin to understand the major components within various professions at the state, local and federal levels and how they are interconnected. Communication skills, career prospects, and an overview of the core components of the United States government will be reviewed to provide students with a holistic view of sworn and civilian roles within the criminal justice system.
CJ 205
Policing in the United States
Students will explore the historical evolution of policing to better understand its current structure and function within criminal justice. The value of positive community relationships and partnerships will be covered, as well as how sworn and civilian positions work together to maintain public safety. Various types of communication such as internal reports and documentation will be practiced.
CJ 207
The United States Judicial System
Students will examine the structure and function of the United States court system through the lens of both sworn and civilian professionals. Students will focus on the different levels of the federal court system, roles and responsibilities of criminal justice professionals and allied organizations, and common processes and procedures in the United States judicial system.
CJ 210
The United States Correctional System
Students will examine the function of corrections in the United States criminal justice system to develop an understanding of the structure, function, and relationships with allied professions. Systemic issues impacting incarceration, ideologies of punishment that influence sentencing, and the role of public policy in corrections will be analyzed.
CJ 305
Technology in Criminal Justice
Students will analyze how technology is leveraged by criminal justice professionals and used as a tool to commit crime. Legal aspects of using technology in the field as well as positive and negative impacts technology has had on the criminal justice field will be discussed.
CJ 485
Problem Solving for Criminal Justice Professionals
Knowledge of criminal justice theory and practice will be applied to develop creative, evidence-informed solutions to identified professional problems. Students will evaluate potential solutions for feasibility before presenting recommendations to various audiences.
Total Credits: 120
Minimum Hardware Requirements
| Component Type | PC (Windows OS) | Apple (Mac OS) |
| --- | --- | --- |
| Operating System | Currently supported operating system from Microsoft. | Currently supported operating system from Apple. |
| Memory (RAM) | 8GB or higher | 8GB or higher |
| Hard Drive | 100GB or higher | 100GB or higher |
| Antivirus Software | Required for campus students. Strongly recommended for online students. | Required for campus students. Strongly recommended for online students. |
| SNHU Purchase Programs | | |
| Internet/ Bandwidth | 5 Mbps Download, 1 Mbps Upload and less than 100 ms Latency | 5 Mbps Download, 1 Mbps Upload and less than 100 ms Latency |
Notes:
Laptop or desktop?  Whichever you choose depends on your personal preference and work style, though laptops tend to offer more flexibility.
Note:  Chromebooks (Chrome OS) and iPads (iOS) do not meet the minimum requirements for coursework at SNHU. These offer limited functionality and do not work with some course technologies. They are not acceptable as the only device you use for coursework. While these devices are convenient and may be used for some course functions, they cannot be your primary device. SNHU does, however, have an affordable laptop option that it recommends: Dell Latitude 3301 with Windows 10.
Office 365 Pro Plus is available free of charge to all SNHU students and faculty. The Office suite will remain free while you are a student at SNHU. Upon graduation you may convert to a paid subscription if you wish. Terms subject to change at Microsoft's discretion. Review system requirements for Microsoft 365 plans for business, education and government.
Antivirus software: Check with your ISP as they may offer antivirus software free of charge to subscribers.
Tuition & Fees
As a private, nonprofit university, we're committed to making college more accessible by making it more affordable. That's why we offer some of the lowest online tuition rates in the nation—and haven't raised our costs in a decade.
We also offer financial aid packages to those who qualify, plus a 30% tuition discount for U.S. service members, both full and part time, and the spouses of those on active duty.
| Online Undergraduate Programs | Per Course | Per Credit Hour | Annual Cost for 30 credits |
| --- | --- | --- | --- |
| Degree/Certificates | $960 | $320 | $9,600 |
| Degree/Certificates (U.S. service members, both full and part time, and the spouses of those on active duty)* | $675 | $225 | $6,750 |
Tuition Rates are subject to change and are reviewed annually. *Note: students receiving this rate are not eligible for additional discounts.
Additional Costs No Application Fee, $150 Graduation Fee, Course Materials ($ varies by course)
Frequently Asked Questions
Can you get a criminal justice degree online?
Yes. A bachelor's degree in criminal justice can be earned online the same way you would get a degree at a brick-and-mortar school: through classes and assignments, interactions with your classmates and discussions with your instructor.
Getting an online criminal justice degree is especially ideal for those who are already working in the field. Many people in the industry don't work a standard 9-to-5 schedule, meaning a traditional, set class time on campus isn't the most convenient. By having access to a classroom that's open 24/7, you can do your classwork when it's most convenient for you.
Thousands of students have graduated with SNHU's online criminal justice bachelor's degrees, and many continue on to earn their master's degree online.
What is the best online college for criminal justice?
The best place to earn your online bachelor's degree in criminal justice depends on what you are looking to get out of your program, as well as what your career goals are.
SNHU may be the right online college for you. Here are some unique features of our online program:
An emphasis on cultural literacy, problem solving and decision making, as well as exposure to new technologies in criminal justice and developing research skills
A criminal justice communication certificate that's embedded in your online program
Field authentic learning experiences
Prior learning assessment opportunities for police academy and corrections academy training, saving you time and money
Faculty members who bring experiences from law enforcement agencies ranging from big city departments – like Houston and New York – to federal agencies – like the FBI and the Department of Homeland Security
How long does it take to get a criminal justice degree online?
The time it takes you to earn your 120-credit bachelor's degree in criminal justice completely depends on how many credits you start your program with.
If you begin the online program with no credits – and you enroll full time – it would take you around 4 years to graduate. At SNHU, being a full-time online student means taking 2 classes per 8-week term. And there are 6 terms each year.
Most students who begin an online program here are transferring in any number of credits – from a handful of courses up to the maximum 90 credits that the university accepts. Transferring credits can significantly reduce the amount of courses you need to take – helping you get across that finish line quicker.
You may be able to earn credit for your criminal justice degree from your law enforcement training – from basic police, corrections, or probation and parole academies. With at least 400 hours of instruction, you could receive up to 12 credits toward the following courses:
CJ-112 Introduction to Criminal Justice
CJ-140 Communication Skills for Criminal Justice
CJ-207 The United States Judicial System
CJ-205 Policing in the United States OR CJ-210 The United States Correctional System
What job can I get with a criminal justice degree?
There are a wide range of careers in the criminal justice field. Depending on your background, interests and qualifications, you may find some positions to be a better fit.
Law enforcement agencies may have specific requirements – such as age, fitness or education. But there are also many positions in the criminal justice system for civilians, including those for crime analysts, victim advocates and private investigators.
Likewise, SNHU's online bachelor's in criminal justice offers a wide range of concentrations to match your interests:
Corrections
Criminology & Crime Analysis
Homeland Security & Counterterrorism
Human Services & Advocacy
Police Administration & Operations
Security Management
Substance Abuse
Will a criminal justice degree help me become a cop?
Getting a bachelor's in criminal justice won't solely earn you a uniformed position – but it can be a big advantage in your career.
To become a police officer, you typically have to graduate from the police academy and pass the law enforcement entrance exam – though requirements can vary by department.
A bachelor's degree can give you a leg up on gaining entry-level jobs. It also can help you if you're interested in climbing the law-enforcement ladder as your career progresses.
In addition, the curriculum here complements academy training, which is often focused on tactics and procedure. Our bachelor's in criminal justice teaches critical thinking and working with diverse populations – as well as communication skills, which is why SNHU's program includes an embedded communication certificate.
What's the difference between criminal justice and criminology?
Criminal justice refers to the system of law enforcement, courts and corrections, while criminology tackles the academic and research side of the field.
Those who study criminal justice more often are on the front line, dealing with criminals and unlawful behavior. Those in the field aim to both prevent criminal activity and punish criminal acts.
Students pursuing a criminology path may be more interested in profiling, data collection, analysis, psychology and environmental factors. Criminologists study crime and the who, why and how behind the criminals.
At SNHU, you can earn your bachelor's in criminal justice, but you can add a concentration in criminology.
References
Sources & Citations (1, 2)
1Bureau of Labor Statistics, U.S. Department of Labor, Occupational Outlook Handbook, on the internet, at:
https://www.bls.gov/ooh/community-and-social-service/probation-officers-and-correctional-treatment-specialists.htm (viewed May 21, 2021)
https://www.bls.gov/ooh/management/social-and-community-service-managers.htm (viewed May 21, 2021)
https://www.bls.gov/ooh/community-and-social-service/substance-abuse-behavioral-disorder-and-mental-health-counselors.htm (viewed May 21, 2021)
https://www.bls.gov/ooh/protective-service/police-and-detectives.htm (viewed May 21, 2021)
Cited projections may not reflect local and/or short-term economic or job conditions and do not guarantee actual job growth.
2According to more than 9,200 SNHU online students in survey responses from the fall of 2019.