CJ Experts Lead a Virtual Discussion on Domestic Violence During COVID
Southern New Hampshire University's (SNHU) Contemporary Justice series hosted a virtual round-table discussion on domestic violence in June with students across social science disciplines and local leaders who work in law enforcement, judicial and victim advocacy roles. The discussion was co-hosted by Dr. Laman Tasch, associate dean of social sciences, and Dr. Jeff Czarnec, associate dean of criminal justice and social sciences, and also a former police officer.
Panelists included:
Manchester Police Department Sgt. Brian Cosio is a 22-year veteran with the department. Currently assigned as a detective sergeant in the domestic and sexual violence unit, he also has a decade-long tenure as an investigator in the domestic violence unit, community policing and patrol division.
Rashida Eltag Mohamed is the domestic and sexual violence victim advocate at the Manchester Police Department. She joined the Manchester Police Department as a civilian member in 2010. She is the first woman officer on the team and her experience and expertise is instrumental in supporting refugee and immigrant families, preventative counseling, outreach in noncriminal report situations and helping children now receiving counseling and other services.
Katie Parent is the REACH Crisis Services Program Manager at YWCA New Hampshire, the local crisis center for survivors of domestic and sexual violence in the Greater Manchester area. Before becoming program manager, Parent was first an intern, an AmeriCorps member, and a community and prevention educator at YWCA New Hampshire.
Judge Robert Stephen '06MBA has been a New Hampshire Circuit Court judge since 2005, handling many different types of cases, including those involving criminal laws, domestic violence and stalking cases.
"The panel was an excellent representation of professionals that are deeply involved in various capacities relative to domestic violence," Czarnec said. "Each speaker underscored the need to have a profound and deep understanding of laws, policies remedies, the need to think critically and communicate with excellence."
According to Tasch, there were three goals for this panel discussion: 1) to stimulate critical thinking about the issue of domestic violence among all participants by providing diverse perspectives and challenging insights; 2) to provide students with an opportunity for socially responsive knowledge and skills to allow them to be better prepared to actively participate in civil society; and 3) to show opportunities where graduating students can apply their skills and knowledge for their career development.
Panelists were asked how they deal with domestic violence in their roles and what changes they foresee in the way the justice system is dealing with this issue given the impact of the pandemic and its accompanying need for social isolation. Students and other participants had an opportunity to engage in a Q&A session with the panelists.
As with all of the Contemporary Justice series events, Czarnec said hearing from active and highly experienced practitioners demonstrates the relevance and authenticity of students' academic pursuits in social sciences – and broadens their knowledge and perspective.
"We hope that students gained knowledge of how different parties involved in this issue deal with it, will be able to see different sides of this issue, identify challenges and opportunities in solving it," Tasch said. "We also hope that those students who are passionate about this cause will get some ideas about possible career paths."
Pamme Boutselis '15, '17G is a staff writer and senior content director in higher education. Follow her on Twitter @pammeb or connect on LinkedIn.
Explore more content like this article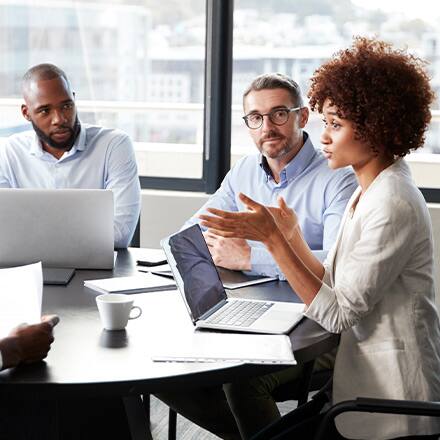 July 02, 2021
If you're a fan of crime dramas, you're not alone. From "Dragnet" in the 1950s to "NCIS" today, the work lives of criminal justice professionals have gripped viewers. For some, crime television can light a spark that turns into an enriching career.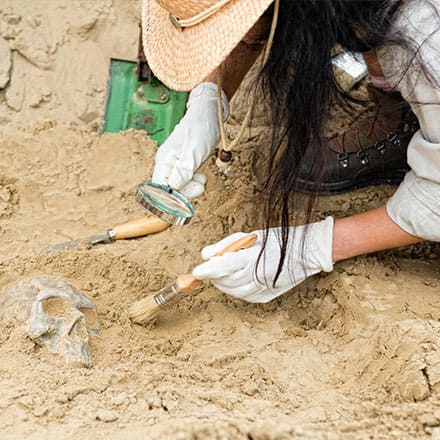 June 25, 2021
If you love learning and are curious about the people and world around you, you might consider a degree in anthropology and explore how you can fill roles in both the public and private sectors, working in business, health care, advocacy and more.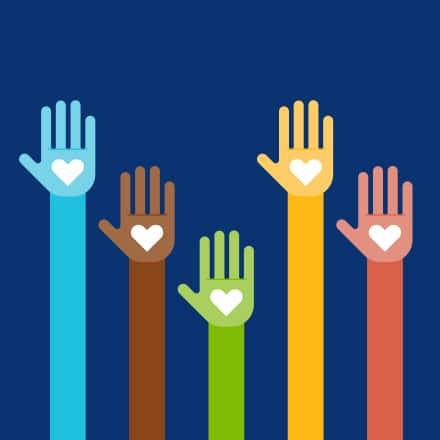 June 21, 2021
SNHU's 2021 Global Days of Service brought attention to a different societal issue each month: hunger, shelter, environmental justice and the pandemic's essential workers. Throughout the four-month-long event, Penmen from across the world shared their stories of service, community and strength.