Exonerated Men Discuss Wrongful Convictions, Justice

Dennis Maher was exonerated by DNA testing in 2003 after spending 19 years of his life in prison for sexual assaults he did not commit.
Victor Rosario barely spoke English when he was wrongfully convicted of arson and murder, crimes he did not commit. He served 32 years of a life sentence before being exonerated in 2017.
Bernard ("Bee") Baran spent 22 years in prison for crimes he did not commit before being exonerated in 2009. An openly gay man working at a child development center in Pittsfield, Massachusetts, during the notorious Fells Acre Day School child molestation trials, he was wrongfully convicted in 1985.
What the men have in common is that all of them were wrongfully convicted and paid unimaginable prices due to the mistakes, biases, false assumptions and the wrongdoing of others. Maher and Rosario and Baran's niece, Crystal Squires, spoke recently about their experiences as part of a panel discussion hosted by Southern New Hampshire University (SNHU).
Addressing Wrongful Convictions
The discussion, Wrongful Convictions: Stories from the Front Lines, is the third installment of SNHU'S Contemporary Justice Series and highlighted the work of the New England Innocence Project (NEIP), a nonprofit that corrects and prevents wrongful convictions. While Maher, Rosario and Baran's cases are heart-wrenching, there are men and women still waiting for justice.
"I know personally that there are people in prison who are innocent and we have failed to get an exoneration," said NEIP Executive Director Radha Natarajan. "There's many, many more waiting for us. That's why we're here today. I am here also to try to speak on behalf of the folks who are still fighting for their freedom."
Maher was a U.S. Army sergeant when he was misidentified by 5 witnesses in rape investigations in Lowell and Ayers, Massachusetts. When a law student found 2 boxes of new evidence in a courthouse basement, lawyers were able to use DNA analysis to prove his innocence. He was released in 2003. Maher always maintained his innocence but, by that time, had not planned to leave prison.
"I made peace with myself that I was going to die in prison an innocent man," he said. "I didn't stop fighting. I just made peace that it may happen."
Rosario injured his hand trying to get into a burning Lowell, Massachusetts apartment building trying to rescue people inside the night of March 15, 1982. Police later accused him of throwing a Molotov cocktail into the building to start the fire. They questioned him for many hours, and eventually elicited a false confession. Extensive reporting by the New England Center for Investigative Journalism uncovered "egregious" flaws in investigators' methods and conclusions, including no evidence of a Molotov cocktail or even that the fire was anything other than an accident, according to NEIP. Since he was released in 2014, Rosario and his wife have founded an organization that helps incarcerated people maintain contact with family and then re-integrate into their community when they are released.
"I had to make a choice in my life. Would I hate people or love the people," Rosario said. "I decided to love the people, and I think that was the best decision in my life."
Baran was wrongly convicted just 3 months after being arrested in 1985, Squires said. He was falsely accused of molesting 5 children at a daycare center in Pittsfield, Massachusetts, where he worked, according to a Berkshire Eagle story about his death just 5 years after his exoneration. At the time, Squires said, homophobia was more common, and evidence later showed the alleged victim's testimony was skewed by suggestive interviewing techniques and bias, according to NEIP.
More Work to Be Done
Natarajan said the cases discussed by the panel represented the all-too-common problems that plague the American criminal justice system. Some of the most common causes of wrongful convictions include misidentifications by eyewitnesses, ineffective defense attorneys, police or prosecutor misconduct, false or coerced confessions and faulty forensic science, according to NEIP.
There are also untold numbers of people incarcerated after accepting a plea deal because admitting guilt is a shorter and less painful prospect than a prolonged trial and the potential of decades in prison.
"We have to insist that in order to lock someone up or give them a criminal conviction, we have to be really, really … sure," Natarajan said. "What does the presumption of innocence mean, and how are you going to keep it alive as students in a criminal justice program? Everybody has to play a role in this to fight wrongful convictions."
Squires, also an SNHU student, had a request of the criminal justice students watching the live stream of the panel discussion.
"I encourage you to speak out when something doesn't seem right and ask the difficult questions," she said. "And most importantly, I beg you to get involved and volunteer with organizations like the New England Innocence Project. … I can tell you that it does matter because I had 8 wonderful years with my uncle as a free man. My uncle's life is proof that it does make a difference."
Joe Cote is a staff writer at Southern New Hampshire University. Follow him on Twitter @JoeCo2323.
Explore more content like this article
With a career as a counselor, you can make a difference in the lives of others and open up a wide range of opportunities for yourself. Opportunities for counselors are growing as the field evolves. As a counselor, you could work in a hospital, rehab facility, human resources department or school.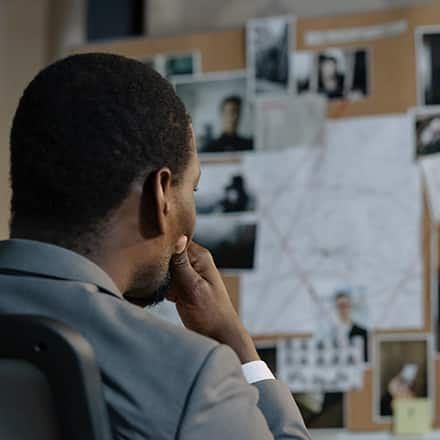 From comic book heroes, to television dramas, to reality-TV series and countless movies, being a detective is a profession that has intrigued audiences and captured collective imaginations across generations. But what it's really like to be a detective, and how do you become one?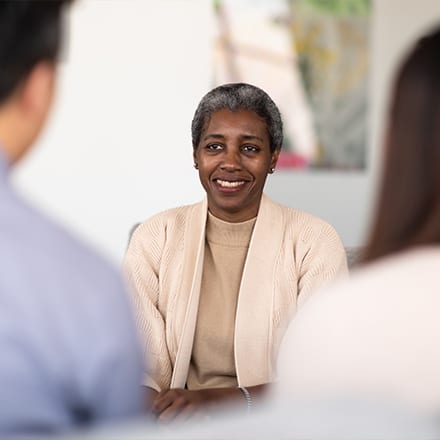 If you're fascinated by the mind and how an individual, community or organization thinks, earning a master's in psychology can lead you toward a career field that is engaging and growing. Help make the world a better place by engaging businesses, protecting the vulnerable and more.
About Southern New Hampshire University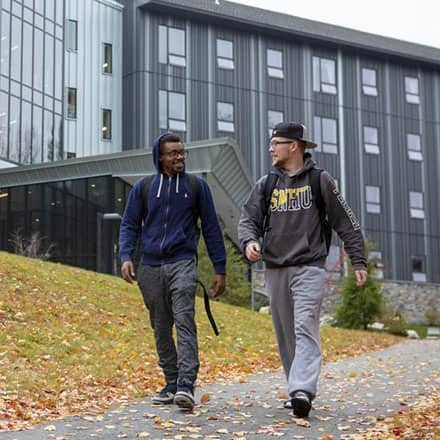 SNHU is a nonprofit, accredited university with a mission to make high-quality education more accessible and affordable for everyone.
Founded in 1932, and online since 1995, we've helped countless students reach their goals with flexible, career-focused programs. Our 300-acre campus in Manchester, NH is home to over 3,000 students, and we serve over 135,000 students online. Visit our about SNHU page to learn more about our mission, accreditations, leadership team, national recognitions and awards.