SNHU Military Support Staff Member Honored as a Veteran Champion of the Year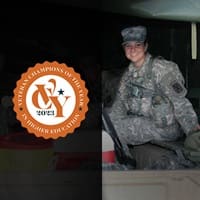 The opportunity to serve the military community as a civilian working in higher education is what drew U.S. Army veteran Betsy Chandler to first apply to work at Southern New Hampshire University (SNHU). Chandler's years of military service prepared her for a career dedicated to ensuring her sisters and brothers in the armed forces and their families have the resources they need to be successful in their pursuit of a degree. Now, as the assistant director of military benefits at SNHU, Chandler is being honored by Military Friendly® as a 2023 Veteran Champion of the Year in Higher Education and was featured in the October issue of G.I. Jobs as one of the 40 champions of student veterans across the country.
"Receiving this award is an honor, and though it reflects my efforts, it is also a testament to the dedication and hard work of my team each and every day," Chandler said.
This prestigious honor is awarded annually to individuals who advocate for the advancement of our nation's veterans in higher education, aiming to facilitate their success at institutions of higher learning. Earlier this year, the SNHU military benefits team and other staff across multiple departments throughout the university nominated Chandler for the award.
"As a veteran myself, I understand the unique bond that forms within the military community," Chandler said. "We share a common language, have walked similar paths, and naturally gravitate towards supporting one another. It is this deep camaraderie and the belief that no veteran should face unnecessary hurdle that inspires me to advocate tirelessly on behalf of America's veterans."
As a commissioned officer, Capt. Chandler was a leader responsible for ensuring her soldiers had the equipment, skills and support they needed to do their jobs effectively.
Working closely with military-affiliated learners at SNHU which includes veterans, dependents, and current service members, she now oversees the Veterans Administration (VA) team, responsible for assisting students utilizing various VA benefits. Chandler's team maintains a close partnership with the VA to ensure strict compliance with regulations and accurate reporting, ensuring students receive their entitled benefits.
"Navigating the intricacies of the various military benefits can be daunting and not everyone has a readily available resource. My team is dedicated to being that resource, bridging the gap between the VA and our university so that veterans can utilize the benefits they have rightfully earned," Chandler said.
Siobhan Lopez is a former journalist, who is now the assistant director of media relations at Southern New Hampshire University.
About Southern New Hampshire University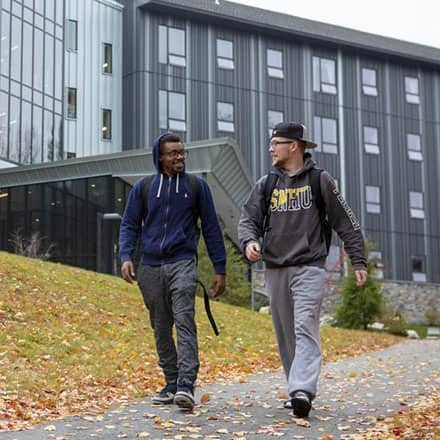 SNHU is a nonprofit, accredited university with a mission to make high-quality education more accessible and affordable for everyone.
Founded in 1932, and online since 1995, we've helped countless students reach their goals with flexible, career-focused programs. Our 300-acre campus in Manchester, NH is home to over 3,000 students, and we serve over 135,000 students online. Visit our about SNHU page to learn more about our mission, accreditations, leadership team, national recognitions and awards.