SNHU, edX Launch MicroBachelors Programs in Business Analytics and Data Management
Learners have an opportunity to earn college credit by completing SNHUx programs, helping to start or further progress toward an SNHU degree
Manchester, N.H. (January 19, 2021) – Southern New Hampshire University (SNHU) today launched the University's first MicroBachelors programs in collaboration with edX. Offered at $498 per course, the new SNHUx MicroBachelors programs – Business Analytics Foundations and Data Management with Python and SQL -- provide value as standalone credentials, but pending admission, also allow learners to apply transfer credit toward a SNHU associate or bachelor's degree program.
"As we've seen throughout the pandemic, it is clear that learners need access to affordable bursts of learning now more than ever," said Paul LeBlanc, President and CEO, SNHU. "Through the new SNHUx programs, learners will be able to study at their own pace, obtain workforce-relevant skills, and apply credits when they enroll at SNHU – creating an even more affordable pathway to an associate or bachelor's degree. We could not be more proud to launch these MicroBachelors programs with edX, and look forward to working together to continue expanding access to higher education."
Worth up to six credits each upon successful completion and admittance to SNHU, the SNHUx MicroBachelors programs provide some key foundational skills necessary for careers in business analytics and data management. The Business Analytics MicroBachelors program covers introductory Python programming and statistical methods useful for data-driven problem solving (data analysis). The Data Management with Python and SQL MicroBachelors program covers introductory Python programming, SQL programming, and relational database operations.
MicroBachelors programs are the first credit-backed stackable credential, marking a significant milestone in online learning. Created by edX in an innovative partnership with top universities and Fortune 1000 corporations, MicroBachelors programs provide value as standalone credentials, and create opportunities for learners to apply credits toward an SNHU associate or bachelor's program upon enrollment.
"Everything we do at edX is powered by a global network of contributors who believe in the transformative power of education," Anant Agarwal, edX Founder and CEO. "SNHU, a fellow innovator in reimagining higher education, is a natural and important addition to that network, and I'm delighted to welcome them. Launching with two MicroBachelors programs is evidence of our shared commitment to bringing high-quality education to learners at every stage of their lives. Together, we will further the edX mission to increase access to education worldwide."
The SNHUx courses are open for enrollment, and start on February 26. To enroll, please visit the SNHUx page on edX. For details on how to earn college credits at SNHU for SNHUx courses, please visit the SNHU website.
About Southern New Hampshire University
Southern New Hampshire University (SNHU) is a private, nonprofit institution with an 88-year history of educating traditional-aged students and working adults. Now serving more than 170,000 learners worldwide, SNHU offers approximately 200 accredited undergraduate, graduate and certificate programs, available online and on its 300-acre campus in Manchester, NH. Recognized as the "Most Innovative" regional university by U.S. News & World Report and one of the fastest-growing universities in the country, SNHU is committed to expanding access to high quality, affordable pathways that meet the needs of each learner. Learn more at www.snhu.edu.
About edX
edX is the education movement for restless learners. Together with our founding partners Harvard and MIT, we've brought together over 35 million learners, the majority of top-ranked universities in the world, and industry-leading companies onto one online learning platform that supports learners at every stage. And we're not stopping there—as a global nonprofit, we're relentlessly pursuing our vision of a world where every learner can access education to unlock their potential, without the barriers of cost or location. To learn more, please visit edX or check out our Impact Report.
Contact:
Lauren Keane
Southern New Hampshire University
603.645.9789
l.keane@snhu.edu
Explore more content like this article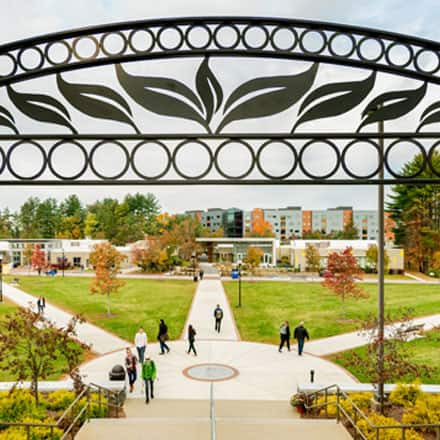 It is with great pleasure that Southern New Hampshire University (SNHU) recognizes the following students' academic achievement in being named to the President and Dean's List for the winter 2023 semester.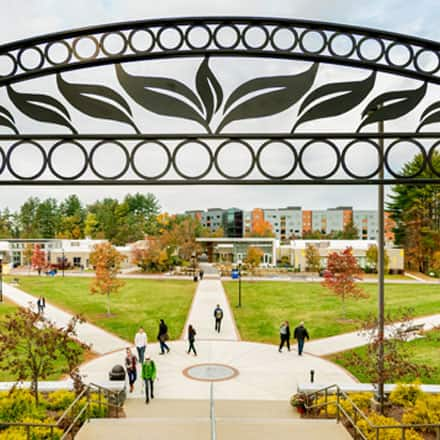 SNHU announced the appointment of three academic deans to key leadership roles on campus following a nationwide search.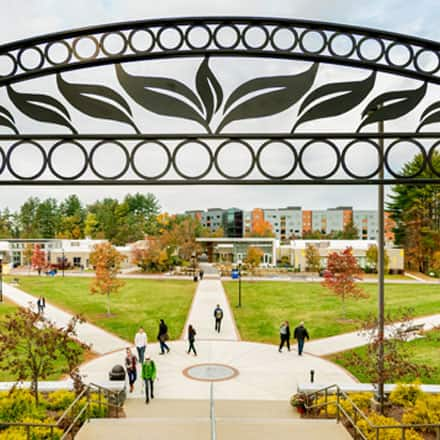 The School of Arts, Sciences, and Education at Southern New Hampshire University (SNHU) is hosting an accreditation visit by the Council on Education for Public Health (CEPH) from Monday, May 22, 2023 to Tuesday, May 23, 2023.
About Southern New Hampshire University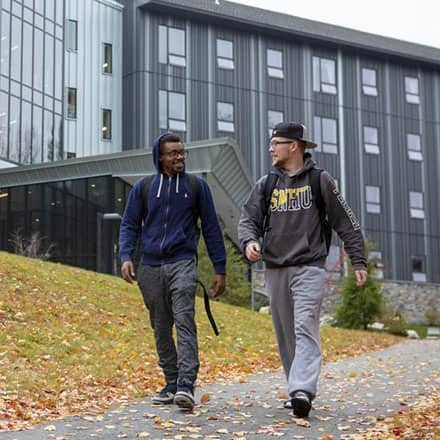 SNHU is a nonprofit, accredited university with a mission to make high-quality education more accessible and affordable for everyone.
Founded in 1932, and online since 1995, we've helped countless students reach their goals with flexible, career-focused programs. Our 300-acre campus in Manchester, NH is home to over 3,000 students, and we serve over 135,000 students online. Visit our about SNHU page to learn more about our mission, accreditations, leadership team, national recognitions and awards.