Take Credit for What You Know
You've learned a lot outside of the classroom. And some of that knowledge may be worth savings – both in time and money – toward your degree.
Through a process known as credit for prior learning (CPL), you could get credit for what you've learned outside of college – through work, industry and IT certifications, and training, for example.
Commonly Transferred Experiences:

Exams
AP Exams
College-Level Examination Program (CLEP)

Courses
Sophia Learning
Study.com
StraighterLine

Certifications
Amazon Web Services (AWS)
CompTIA
Google
Southern New Hampshire University accepts 600+ of these experiences as credit toward your degree. Even better: SNHU actually accepts up to 90 transfer credits toward your bachelor's – that's 75% of your program! – so you can combine your CPL with other credits you've earned, like those from another college or through the military.
(By the way, SNHU is known for being one of the most transfer-friendly universities.)
Find out if what you know could help you finish your degree – faster.
Talk with your admission counselor (888.327.SNHU) or academic advisor to learn more or discuss experiences you may not see listed.
Have military credits?
SNHU accepts those, too! Transfer your military experience.
Getting credit for work and life experience doesn't just save you time toward your degree, it saves dollars in your pocket – a lot of them.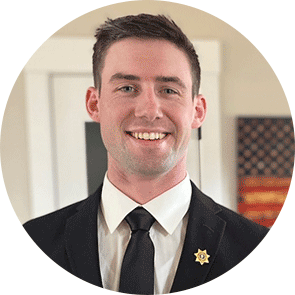 What SNHU Students are Saying
Jayson Camp '22
"I was really pleasantly surprised by the number of credits that transferred from the Washington State Criminal Justice Training Commission Basic Law Enforcement Academy."
Frequently Asked Questions
What is it called when you get college credit for work experience?
Getting college credit for your work experiences is called credit for prior learning (CPL). (It's also sometimes known as prior learning assessment, or PLA.)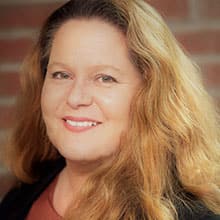 At Southern New Hampshire University, CPL means students can get credit for learning gained outside of college courses – work experience, industry certifications, licenses and training for example.
"Students should be met where they are at in their educational journey, and we strive to honor all the learning they bring with them," said Jennifer Lenfest, director of prior learning assessment at SNHU.
So where learning happens, SNHU wants to give you credit.
What does credit for life experience mean?
Getting credit for life experience means you already know the class material.
Southern New Hampshire University offers 600+ opportunities for credit for prior learning (CPL) or prior learning assessment (PLA). Experts here review each experience, then determine the credits assigned to it.
"The SNHU CPL team continuously engages in the evaluation of new learning so that we can offer a variety of the most current CPL opportunities to our students," said Jennifer Lenfest, director of prior learning assessment at SNHU.
Once a CPL opportunity has been equated to an SNHU course, each student will receive the same credits for it.
Check out the list of experiences on this page or speak with an admission counselor to learn more.
What are the advantages of prior learning assessment?
This one's easy: The advantage of getting credit for prior learning is that you're awarded for skills and knowledge you've already learned!
And that means you save time on the path toward earning your degree.
It also means you can save money! Each credit transferred could save you hundreds of dollars; multiple courses could save you thousands.
"Learners with CPL (credit for prior learning) earn their degree 9-14 months quicker on average and save between $1,500 and $10,200 throughout their degree," said Jennifer Lenfest, director of prior learning assessment at Southern New Hampshire University – citing research from the Council for Adult and Experiential Learning (CAEL).1
SNHU accepts up to 90 credits toward a bachelor's degree. Academic, military, CPL – any combination of these could be applied to your program here.
SNHU's goal is to help you cross the finish line. Faster.
How do you get college credit for experience?
To see if you qualify for credit for prior learning (CPL), you must provide documentation for your experiences.
If accepted, you'll need to submit official paperwork or credentials. Counselors review your request to determine if you've met the eligibility criteria.
Southern New Hampshire University has over 600 opportunities for CPL. Take a look at the list on this page to see if you've earned college credit already. And talk with an admission counselor to learn more about the credit SNHU accepts.
Can I get credit for certifications I've earned?
Sure can! If you've completed a certification course and/or exam, find out if you can receive college credit for it.
Colleges like to award credit for certifications because it shows you know the subject well. Which means you shouldn't have to study it again in a class, right?
From human resources to project management and coding to IT, certifications can help you reduce your tuition cost at Southern New Hampshire University – as well as take months off the time it takes to get your degree.
Some of the most popular certifications include those from CompTIA, Google and Amazon Web Services (AWS). Chat with an admission counselor today.
Does SNHU accept credits from providers like Sophia Learning?
Yes! Sophia Learning offers several self-paced courses that could transfer to Southern New Hampshire University – saving you both time and money.
It's no secret: You want to earn your degree as affordably as possible. (We want that for you, too.)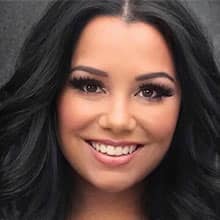 "I utilized Sophia to minimize my degree time," said Kierra Coxwell '21. "Instead of my degree taking 4 years, I managed to finish right at a year and a half. This really cut down on the cost and my time that I put in. Now I can graduate with a master's in the same time it would have taken me to get a four-year degree."
Designed to be completed in just 60 days, Sophia is a great way to save time and money when earning your degree. And because there are no term starts, you can begin learning on your phone, tablet or computer whenever you want. After passing a course, Sophia submits your transcript to SNHU.
Similar to Sophia, other SNHU-approved partner programs include:
OnlineDegree.com: Take a variety of free college-level courses on your schedule and receive college credits toward your degree at SNHU. Once you pass a course, you can request a transcript and submit that to SNHU to request credit.
Saylor Academy: Study as quickly or as slowly as you need through this nonprofit initiative that provides free courses to students worldwide. To earn credit, you can take a proctored exam from ProctorU or by arranging your own proctor. Once you pass, request a transcript with your scores and submit it to SNHU to request credit.
Talk with an admission counselor or academic advisor to see which of these programs' courses could apply to your degree program.
Can I test out of courses for credit?
Yes! Many schools allow passing grades on specific tests to count as college credit.
Some of these exams you could test out of include:
Advanced Placement (AP): These tests were originally developed by the College Board for AP high school courses. They've now become a pathway for you to demonstrate your knowledge for college credit.
College-Level Examination Program (CLEP): You can also assess your knowledge of college-level material with CLEP exams, which are offered by the College Board.
Defense Activity for Non-Traditional Educational Support (DANTES) / DANTES Subject Standardized Tests (DSST): Although the DANTES and DSST exams used to be for active and retired military personnel only, these tests are now available to civilians as a pathway to demonstrate knowledge in your chosen subject area.
Southern New Hampshire University recognizes 100+ exams that could translate to credit for you – and even save you money. Check out the catalog of opportunities to see if you may already have credit waiting for you – or if you want to test out of a few college courses for less.
Can I get credit for my law enforcement courses?
If you've spent a minimum of 400 hours in law-enforcement training, you may be eligible for academic credit.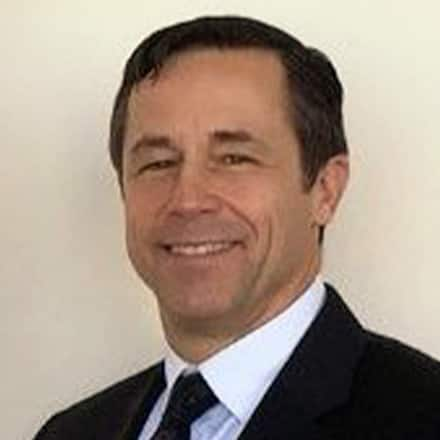 "Students had to have graduated from an academy," said Dr. Jeff Czarnec, associate dean, criminal justice and social sciences, at Southern New Hampshire University. "We take courses that have an academic quality to them."
Training courses that may be accepted for college credit includes:
Basic police training
Corrections training
Probation and parole training
And that training could be worth a lot – up to 12 credits toward your undergraduate degree! (At SNHU, that's a savings of around $4,000 off your tuition!)
600+ SNHU Benefits from Industry Leaders
References
1Council for Adult and Experiential Learning, A Brighter Future Through Credit for Prior Learning, on the internet, at https://www.cael.org/lp/pla (viewed Oct. 5, 2022)
Awarded credits may vary based on the date(s) an experience was completed and/or due to curriculum changes. While SNHU makes every effort to keep this information current and accurate, SNHU is not responsible for any errors or omissions.
The Certified Associate in Project Management (CAPM) is a registered mark of the Project Management Institute Inc.
The Project Management Professional (PMP) is a registered mark of the Project Management Institute Inc.