How Does Financial Aid Work for Online Students at SNHU?
How Will I Fund My College Education?
When you choose to pursue a degree at Southern New Hampshire University, you're making a decision that can lead to a successful career and personal fulfillment. It's important, however, to consider how you'll fund your education. At SNHU, we understand that financial aid can be overwhelming, confusing and, at times, frustrating. Rest assured we are here to assist you in navigating this process. For online students, Student Finance Counselors (SFCs) are available to help every step of the way-by phone, email and/or in-person consultations.
What is an SFC?
There are many private and federal funding resources available to students seeking higher education. These resources include: government-issued Title IV funding, scholarships, alternative or private student loans and private/nonprofit organizations. With so many options available, we understand it may seem nearly impossible to figure out which will work best for you. SNHU designed the Student Financial Services department to ensure you are choosing the best financial options. Our SFCs are dedicated entirely to helping students navigate the financial challenges associated with pursuing a degree.
"Our department is responsible for anything related to finances. 'How much?' 'How do I pay it?' 'I don't have enough money,'" said Jeremy Brannan, assistant vice president of performance assurance at SNHU Online's Financial Services. "We offer any kind of financial help a student may need. Most importantly, we counsel students to be fiscally responsible-we don't want them to be burdened with unmanageable debt when they graduate."
SFCs will work with you to apply for federal financial aid, scholarships and, if necessary, private loans. They'll help you crunch the numbers and figure out how to pay for your education in a way that sets you up for financial success after graduation.
Financing Your Education
According to the U.S. Department of Education, in the 2012-2013 school year, 89% of students at four-year nonprofit private institutions received financial aid. Brannan said that SNHU encourages students to look for creative ways to fund their education rather than simply taking out loans right off the bat, whether that means working part-time, applying for scholarships, or spending some time saving up in advance. "It's harder [than simply taking out loans], but their future will be brighter when they finish without $60,000 of debt," Brannan said.
SNHU also provides a number of online resources, such as the Financial Aid Glossary, which defines common terms, and the Net Price Calculator, which you can use to get an idea of what your degree could cost. Being unsure about the financial aid process should never be an obstacle to earning your degree.
A Partner through Your Education
SNHU assistance doesn't end when you've figured out how to pay for your degree. At any point during your education, you can meet with an SFC to go over additional questions, discuss altering your loans, and/or receive financial counseling. You'll be able to plan not just for one term at a time, but for your entire academic career and beyond.
"We don't just work with new students. We work with continuing students too. One of the worst experiences is nearing the end of your degree and realizing your money has run out and you can't finish your studies," Brannan said.
Contact a Student Financial Services representative today to begin the process of exploring ways to finance your online degree at SNHU.
Explore more content like this article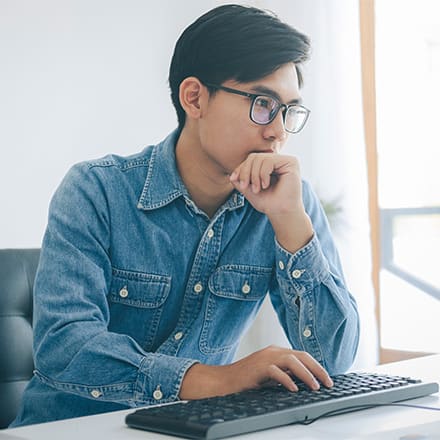 October 15, 2021
Generally taking only two years to complete, an associate degree provides foundational academic knowledge and technical expertise for a variety of career fields without the time and financial investment of a four-year degree.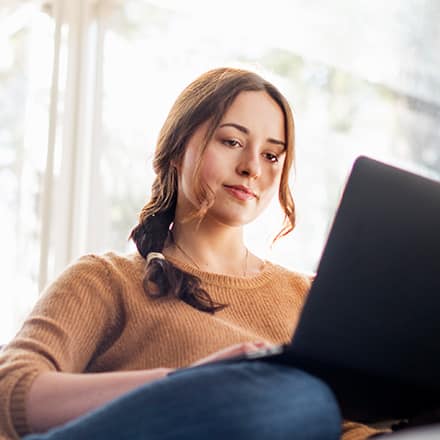 October 13, 2021
Choosing the right MA degree is a matter of your current accomplishments – academic and professional – and your goals for the future. Which MA degree is right for you will depend on your current career and where you want to go from here.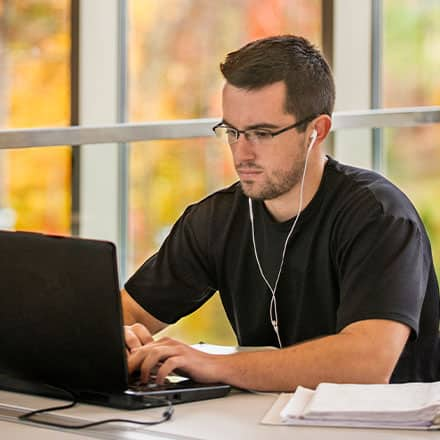 October 12, 2021
There's a clear benefit to getting an associate degree. Workers with an associate degree had median weekly earnings of $862, $132 more than people with a high school diploma alone, according to BLS.