At SNHU we don't look past our differences, we embrace them. Because they make us stronger. Together, we've built a diverse, inclusive community where everyone is seen—and everyone belongs. Learn more about our commitment to diversity and inclusion and see what important stories we're highlighting currently.
Happening Now: Celebrating National Hispanic Heritage Month
National Hispanic Heritage Month (September 15 - October 15) honors the history, culture and contributions of both Hispanic and Latinx communities. Unlike other 30-day celebrations that typically start on the first of the month, September 15 is a special day: it's is the anniversary of independence for the Latin American countries of Costa Rica, El Salvador, Guatemala, Honduras and Nicaragua, and is also close to the dates when Mexico and Chile celebrate their independence days (September 16 and September 18, respectively).
At SNHU, we're proud to support and celebrate our students, alumni, faculty, and staff who identify as Hispanic or Latinx as part of our mission to support our people, and transform their lives though the power of education.This month, we're highlighting our people, sharing their stories and accomplishments, and celebrating the lived experiences of Hispanic and Latinx individuals in the SNHU community.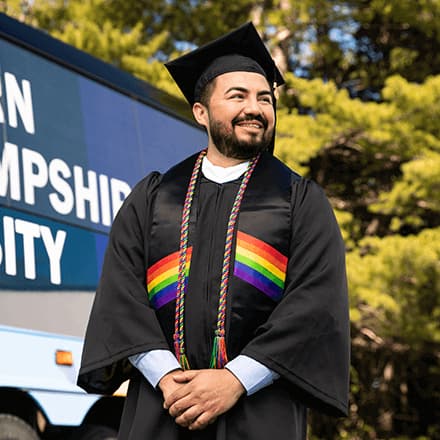 The moment Jesús Suárez '21 received his diploma in the mail was one he and his family will never forget. This was more than a degree—it was a cap to an incredible journey. While there was a series of hardships along the way, there was a persevering sense of love and accomplishment.
BSN student Daniele Fenn said she always had it in her heart to one day work in the medical field. During the COVID-19 pandemic, the RN earned national recognition for her work in navigating communication barriers between medical staff and patients.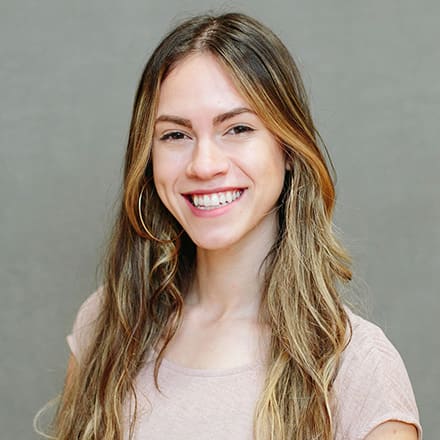 Daniela Barrios Reyna '20 earned her bachelor's in psychology from SNHU and wants to become an expert in resilience, coaching and positive psychology for the Hispanic community.
Selected as Diversity Jobs Top Employer 2020
At SNHU, we know that representation matters. That's why we've partnered with DiversityJobs.com to find the best and brightest diverse talent out there. From student-facing advisors and faculty to the teams behind the scenes, we look for unique perspectives that can help us transform the lives of all learners - no matter who they are or where they want to go.