Earn one of several psychology degrees available online or on campus at SNHU, and become well-versed in major psychological concepts, human behavior and research methods through case studies and experiential learning. You'll also develop critical-thinking and communications skills important to communicating effectively in many formats.
Psychology: With our unique programs - from child and adolescent development to industrial organizational psychology - you'll be prepared for a wide variety of careers in case management, research, youth services and human resource management.
Counseling: You'll develop the skills necessary to handle the emotional and mental needs of clients. With your guidance and compassion, you'll help lead others on the path to wellness.
SNHU offers affordable, flexible online degree programs that allow you to go to school on your schedule and graduate from an accredited, private, nonprofit university with a vested interest in your success. Or, if you choose to attend on campus, you'll enjoy small class sizes and easy access to expert faculty and dedicated advisors as well as a number of practical learning experiences as an intern or volunteer.
Explore our psychology and counseling degrees today.
Frequently Asked Questions
What are the different counseling degrees, and what degree is best for counseling?
Depending on where you'd like to take your career and skills, there are several degree programs and concentrations you could explore at Southern New Hampshire University, at the bachelor's and master's level.
If you're looking for an undergraduate degree, you can earn a BA in Psychology with a choice of several focuses: Addictions, Industrial Organizational Psychology, Child and Adolescent Psychology and Forensic psychology.
If you're also interested in business, you'll want to explore the online business psychology degree concentration. It teaches you to apply psychology to an industrial-organizational setting, and is an option for both psychology and business majors.
And if you're seeking an advanced degree, SNHU offers both an MA in Clinical Mental Health Counseling and an MS in Psychology (concentrations in Child & Developmental Psychology, Forensic Psychology and Industrial Organizational Psychology).
Although students aren't required to have a psychology or sociology degree to obtain a graduate degree in counseling, many instructors agree that it's beneficial to get a good foundation in these subjects if you plan to become a licensed mental health counselor.
What qualifications do you need to be a counselor?
After obtaining your bachelor's degree, there are state licensure requirements to consider. Pursuing a master's degree program can assist you. To become licensed in most states, prospective mental health counselors must complete 60 credit hours of graduate-level coursework in counseling, in addition to significant amounts of supervised fieldwork. National accreditation bodies determine the core content that students must master. SNHU's curriculum was built with national accreditation and state statutes in mind, with 18 courses that meet national and state criteria, plus two courses that could be electives, depending on where you live.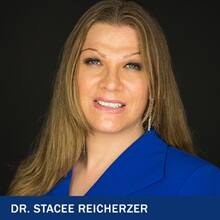 Additionally, SNHU's online mental health counselor education program incorporates two on-site residencies designed to prepare students to work with clients in a real-world setting, where they learn communication and active listening skills, how to recognize nonverbal cues, and hone comprehension.
"Our residencies are the period when we work with students to develop their soft skills of counseling. These are the things a counselor does to invite a client's story by creating a space of safety in the counseling room," said Dr. Stacee Reicherzer, clinical faculty member in Southern New Hampshire University's master's in clinical mental health counseling program.
How long does it take to get a counseling degree?
The amount of time it takes to earn your online degree in psychology and counseling depends on a few things, including your educational background and your goals. SNHU's Master's in Counseling program is 60 credits and typically takes 3-4 years to earn, and our 36-credit (12 courses, 3 credits each) Master of Science (MS) in Psychology can generally be completed in 2 years or less thanks to our 5 graduate terms per year.
For those looking to build a foundation with an undergraduate degree, our online Bachelor of Arts (BA) in Psychology is comprised of 6 (8-week) terms annually. Most students complete their coursework in about 4 years, but you have the flexibility to get a degree at your own pace.
What's the difference between a therapist and a counselor?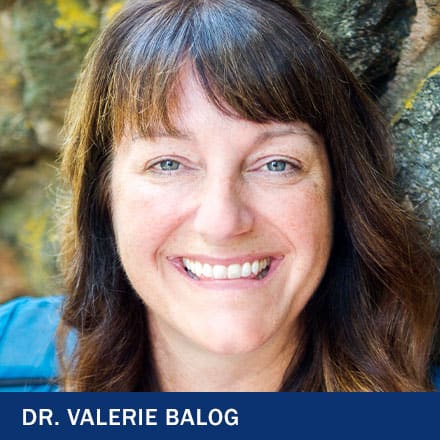 Although often used interchangeably, "counselor" and "therapist" are not exactly the same. A counselor focuses their time with clients on specific issues, like addiction or stress management, helping with problem-solving skills or learning specific techniques. Counseling is also usually more short-term than therapy. A therapist often provides more long-term care than counseling, such as in psychiatry and psychotherapy, focusing on a broader range of issues and addressing patterns of thinking and behavior which affect the way that client interacts with the world.1
"Most people assume that they are going to go to a counselor, and the counselor is going to provide advice and 'fix' the issue," said Dr. Valerie Balog, clinical faculty for SNHU's MA in Counseling program. "Counseling is hard work for both the counselor and the client, but the client really has to be invested in doing the work to make change happen."
Several SNHU faculty members urge those going into counseling programs to do the work to ensure their own mental health and stability first. This is not a career to enter into with the hope of "fixing yourself" or your family and friends, they warn. And it helps if you understand "the other side of the desk," by experiencing counseling for yourself.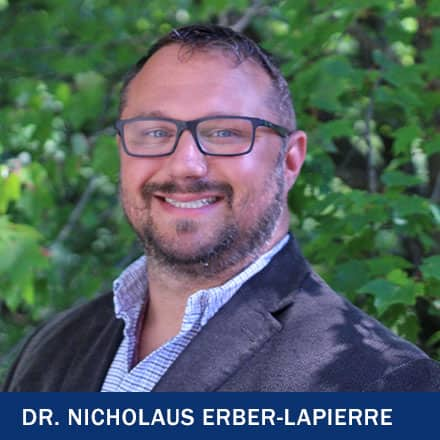 "Students need to have sat in a counselor's office and be on the receiving end of counseling in order to fully appreciate what they are asking their clients to do in terms of the hard work of self-reflection and growth," said Dr. Nicholaus Erber-LaPierre, Mental Health Counseling clinical faculty at SNHU.
A few licensed counselor and therapist jobs2 include:
Rehabilitation Counselor: Median annual salary: $39,990
School Counselor/ Career Counselor: Median annual salary: $60,140
Marriage and Family Therapist: Median annual salary: $56,570
Psychologist: Median annual salary: $85,330
What can you do with a degree in psychology?
Those who wish to practice as psychologists or work in academic research must pursue additional education beyond a bachelor's degree, often a Ph.D. However, a psychology undergraduate program's focus on effective communication, information literacy and understanding human behavior can lend itself to many areas outside psychology – sales, marketing and more.
There are many professional options specific to the degree, as well as positions where your education and counseling skills can be applied in a different industry.
In the Field of Psychology and Counseling
Psychologist: A psychologist studies mental processes and human behavior by observing, interpreting, and recording how people relate to one another and the environment. The median annual wage for psychologists was $85,330 in May 2022.2
Social Worker: Becoming a licensed social worker generally requires a master's degree in social work, as well as meeting state licensure requirements. The field does lend itself to many of the skills you develop studying psychology. Social workers work with clients, and sometimes their families, to connect them with a variety of services and treatment options they need for whatever problems they are facing. In 2022, social workers made a median salary of around $55,350, and the profession is projected to grow by 7% by 2032.2 Different social work jobs can include:

Child and Family Social Workers
School Social Workers
Mental Health and Substance Abuse Social Workers
Healthcare Social Workers
Opportunities in Other Industries
Market Research Analyst: Companies use market research analysts to understand their consumers, learning what the public wants and how they're best marketed to, through surveys, questionnaires, research and analysis. Analysts earned $68,230 in 2022, and this career is expected to see a 13% increase in jobs through 2032.2
Training and Development Manager: Being able to train employees effectively is a necessity for any corporation, and with your psychology background, you can be an essential part of a company's functioning. These managers earned a median salary of $120,000 in 2022.2
Human Resources: As a human resource generalist, you would help HR managers evaluate and administer a company's policies that relate to employees, including training, payroll and benefits, and more. HR specialists make an average of $64,240 a year while HR managers make an average of $130,000 annually.2
Probation, Parole or Correctional Treatment Officer: Many times, when someone is released from jail or prison, they are still under court-ordered conditions regarding their behavior. Probation officers work with people who have been placed on probation rather than being sent to prison; parole officers work with people who have been released from prison; and correctional treatment officers, or specialists, help probationers and parolees build and stick to rehabilitation plans. Probation and correctional treatment officers made a median salary of $59,860.2
Arbitrator, Mediator, Conciliator: Arbitrators are often, but not always, attorneys. They can also be business professionals with expertise in a specific area. They act, either alone or on a panel of arbitrators, to make what are usually legally binding decisions. Mediators' decisions are not binding; they help two sides communicate and guide them to a mutually satisfactory settlement. Conciliators are very similar to mediators, but usually meet with each side of a dispute separately rather than at a formal meeting or hearing. These positions made a median salary of $64,030 in 2022, and the profession is expected to grow by 5% by 2032.2
Management Analyst, Consultant: Management analysts advise a business or organization's leaders on ways to improve efficiency, lower costs and increase revenue. They interview employees and managers and observe business practices. Management analysts made a median salary of $95,290 in 2022, and the field is expected to grow by 10% through 2032.2
Is psychology a good major?
With its broad applications and the high level of personal satisfaction derived from helping others, a degree in psychology or counseling can be a great choice of major. Knowledge and understanding of human behavior can be beneficial in almost any job.
Your undergraduate degree in psychology can enable you to begin helping others in a rewarding career – whether you're passionate about helping those struggling with addictions, working with children and adolescents, assisting the criminal justice system with forensic psychology, or other compelling avenues. If you choose to continue onto an advanced degree, your options can expanded even further.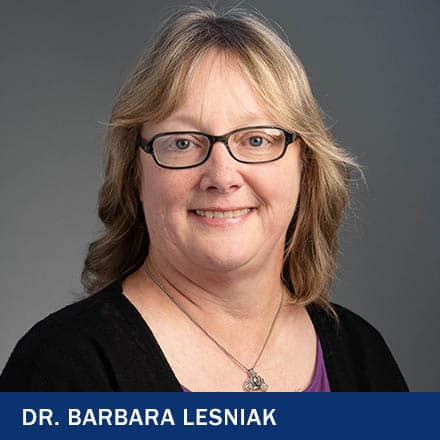 "One of the best things about a graduate degree in psychology is that it's so wide-ranging in its career applications," said Dr. Barbara Lesniak, executive director of social sciences at SNHU. "For example, there are many options in the corporate world, like training and development, management, sales and marketing. Virtually any job in which you deal with people and need to know how to relate to them and what influences their behavior will benefit from a graduate degree in psychology."
What type of psychology is best for business?
The best type of psychology for business depends on the specific role you're looking to pursue. However, industrial organizational psychology typically has the most overlap with business and can open you up to careers that use psychology skills in various business settings.
SNHU offers a specialized business psychology degree concentration for both the online psychology degree and the online business degree, so you can decide which major best suits your career goals.
This online business psychology degree concentration is particularly useful for managers and human resources personnel. Some areas of focus include addressing human resource and managerial functions including hiring practices, staff management, and training and development. Professionals with an industrial-organizational psychology concentration also help shape and implement strategic plans within organizations.
References
Sources & Citations (1, 2, 3)
1 WebMD, https://www.webmd.com/mental-health/guide-to-psychiatry-and-counseling#2
2 Bureau of Labor Statistics, U.S. Department of Labor, Occupational Outlook Handbook, on the internet (viewed Sept. 25, 2023), at:
https://www.bls.gov/ooh/community-and-social-service/rehabilitation-counselors.htm#tab-5
https://www.bls.gov/ooh/#tab-5%20
https://www.bls.gov/oes/2016/may/oes211014.htm
https://www.bls.gov/ooh/community-and-social-service/school-and-career-counselors.htm#tab-5%20
https://www.bls.gov/oes/current/oes211013.htm
https://www.bls.gov/ooh/life-physical-and-social-science/psychologists.htm#tab-5%20
https://www.bls.gov/ooh/life-physical-and-social-science/Psychologists.htm
https://www.bls.gov/ooh/community-and-social-service/social-workers.htm
https://www.bls.gov/ooh/business-and-financial/market-research-analysts.htm
https://www.bls.gov/ooh/management/training-and-development-managers.htm
https://www.bls.gov/ooh/community-and-social-service/probation-officers-and-correctional-treatment-specialists.htm#tab-2
https://www.bls.gov/ooh/legal/arbitrators-mediators-and-conciliators.htm
https://www.bls.gov/ooh/business-and-financial/management-analysts.htm#tab-1
Cited projections may not reflect local and/or short-term economic or job conditions and do not guarantee actual job growth.