Do you dream of having a career you're passionate about? SNHU's on campus or online liberal arts degree programs are designed to provoke thought and instill a lifetime of learning, questioning, making connections and integrating knowledge. SNHU's liberal arts certificates, undergraduate majors and graduate degrees will help you develop your creativity, expand your knowledge base and gain the communication, analytical and research skills that are the foundation of a liberal arts education.
Immerse yourself in a traditional campus experience or earn a degree at your own pace with an online bachelor's or online master's program in communication, history, creative writing or English, among a plethora of other options.
Whether you want to earn a degree to break into a new field, advance your career or pursue a lifelong passion, SNHU's liberal arts degree programs will give you the tools and knowledge you need to succeed.
Frequently Asked Questions
What does "liberal arts" mean?
Liberal arts is a broad term whose definition has changed over time – since ancient Greece, in fact. What began back then as a way to create a better-informed, participatory and civic-minded citizen has evolved into creating the best-prepared student who is bolstered with knowledge and wide-ranging skills.
In the modern setting, liberal arts usually means an education that gives its students a broad overview of a plethora of topics that can include writing, communication, history, literature, creative arts and more. There are differing opinions on what the exact definition of "liberal arts" is; some consider "the humanities" a subset of liberal arts; others use the terms interchangeably. Sometimes courses in the social sciences are categorized within liberal arts, sometimes not.
"Liberal arts" does not refer to a political affiliation, nor should it be confused with "fine arts," which includes the study of music, visual art or theater. The key component to a liberal arts education is that it prepares students for a wide range of career or academic options, by instilling strong communication, comprehension and critical thinking abilities, as well as how to be part of a collaborative endeavor, all of which is helpful and transferable to nearly any setting. The benefits of a liberal arts education go far beyond the knowledge of a particular subject or concentration. Liberal arts majors have a huge array of possibilities available to them as they enter the job market, from business to communications, from STEM to teaching.
Liberal arts courses by their nature can take you in many different academic directions, which can be exciting and perhaps help you decide exactly where your passions lie. Maybe you'll discover that you enjoy the process of persuading people with your writing, and will explore a career in public relations, marketing, or as an author. You might take that a step further and pursue an advanced degree that develops your understanding of new media and how social media and technology are constantly changing the way we communicate. Perhaps a liberal arts course in history will lead you to further investigate American, European, or ancient history, and set you on a career path in academia, sharing your passion for these eras with your own students.
If you're wanting to jump into your college experience, but aren't absolutely certain of which direction you want to go, the liberal arts program is a great place to explore and get started.
What's the difference between liberal arts and social sciences?
Whereas liberal arts hones your critical thinking and comprehension, and creates a more well-rounded individual who has broad-reaching general knowledge, social sciences delve deeply into human behavior and motivations. Liberal arts focus on the creative arts of communication in all forms, and the understanding of foundational elements of history, literature, business, the English language and more.
Social science programs focus on topics like psychology, sociology, anthropology, political science and more. Sometimes these courses overlap with the liberal arts program. But there is an entire social sciences curriculum all its own, which focuses more sharply on understanding human behavior and how it has shaped society. SNHU's social science majors also offer more BS degrees than the liberal arts program.
What majors are in liberal arts?
There are several majors in a liberal arts program, that can touch upon many different topics, disciplines and industries. From communications with concentrations like writing, public relations, new media and marketing, to history, economics and more general studies, liberal arts encompasses many intriguing options designed to not only help you decide which fits your passion, but also to sharpen your knowledge and skills overall.
There are several Bachelor of Arts (BA) programs you can select from in your study of liberal arts. A BA in Communication at SNHU can include concentrations in Business Communication, New Media, Professional Writing and Public Relations. A BA in Creative Writing & English can focus on Fiction Writing, Non-Fiction Writing, Poetry or Screenwriting. With a BA in History, your choices of concentration are American History, European History, Middle Eastern Studies or Military History. SNHU also offers a BA in English Language & Literature, as well as a General Studies Bachelor of Arts degree. There is also a Bachelor of Science in Economics Finance.
At the master's degree level, students can pursue their Master of Arts in Communication, English & Creative Writing, English, or History. There is also a Master of Fine Arts program in Creative Writing.
You can also pursue an AA in Liberal Arts and many graduate certificate programs.
The strong foundational knowledge and communication skills you will acquire at every degree level can serve you well in nearly any career you pursue. Many choose to continue their education to advanced degrees, to enable them to progress in their current position, toward management and leadership roles.
Is liberal arts a good degree?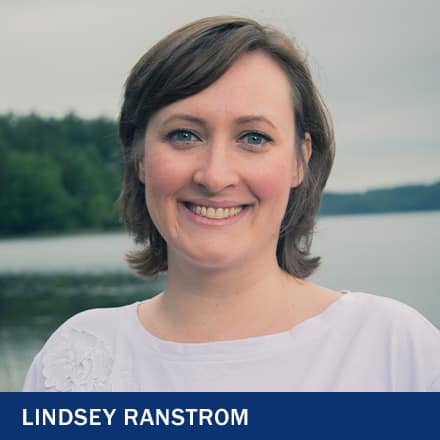 Absolutely! The knowledge-attaining, communication and analysis skills that are honed during your liberal arts program are transferable and desirable in any direction your career goals take you. Lindsey Ranstrom, an adjunct instructor and former career advisor at SNHU, considers the "soft skills" obtained in a liberal arts education – creativity, communication, collaboration and critical thinking – "vital skills" instead.
In this tech-focused age, applicants who can demonstrate their liberal-arts knowledge and prowess in "the four Cs" of soft skills will be attractive to employers. These "enduring skills" will not be easily replaced by technology.
Soft skills that are sharpened during your liberal arts program can be further expanded to be described as including these strengths:
Verbal and written communication proficiency
Teamwork and leadership
Organization and time management
Critical thinking and problem-solving
This toolbox of traits can be taken into any professional arena and help you advance in your desired career.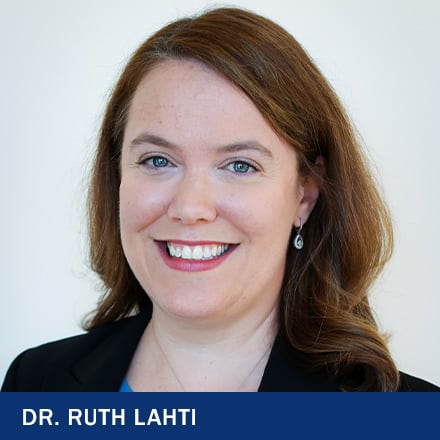 Pressure to compete for STEM-based careers continues to grow in a world increasingly supported by technology, says Dr. Ruth Lahti, associate vice president of counseling, liberal arts and social sciences at SNHU. A liberal studies background imparts the "human-touch" skills still in demand in a technology- and automation-driven world.
If you can demonstrate to potential employers your knowledge and creativity in writing, communication, critical thinking and collaboration, you might have an advantage over other applicants. The trend of "digital humanities" – bringing digital resources into research, teaching and publishing to make scholarship more accessible to others – is a growth trend ideally suited for liberal arts graduates, Lahti said.
Job candidates with strong communication skills are always in demand, across all types of industries. And a liberal arts degree may even position you to fulfill jobs that have not even been created yet, as needs change and technologies advance and evolve.
"I think that we are on the precipice of an exciting time for liberal arts majors. As more and more jobs become automated, new needs, new jobs and departments that haven't even been conceptualized, will emerge," Ranstrom said. "It is here that the liberal arts major will excel because of their ability to communicate and story tell."
Are liberal arts degrees usually BA or BS?
The difference between a BA and a BS is a bit like the difference between liberal arts and social science. There is overlap, but there are also clear reasons for the difference. Just think of the difference between the words "arts" and "science." One is more creatively focused, and one is more research/analysis focused. And so are Bachelor of Arts and Bachelor of Science programs.
A Bachelor of the Arts degree requires fewer credits that are directly related to a specific topic. Instead, you experience a variety of liberal arts courses that delve into more broad categories like English or other languages, history, literature and others, while focusing on the learning and communication process itself.
A Bachelor of Science degree tends to be more focused on a specific topic, often scientific or technical, and requires more credits directly linked to your chosen major. You focus on developing knowledge, expertise and the practical aspects of your specific field, instead of the general studies of a bachelor of arts degree track.
A BA degree in liberal arts tends to focus on those skills discussed earlier – the ability to communicate and write clearly, the English language, critical thinking and collaboration skills. The BA gives the learner an overview of many foundational topics, like history, literature and communication. Because of its nature, most liberal arts programs are BA degrees.
More technical know-how and analytical thinking and problem solving are likely to come into play in a BS degree – for example, included in the offerings under the liberal arts programs at SNHU is a BS in Economics Finance, where students learn to use analysis, modeling, forecasting and knowledge of local and international economic conditions. There are also many BS programs in social science.