8 Reasons to Love the SNHU Online Bookstore
At Southern New Hampshire University, we're working hard to make education more affordable and accessible. That's why we've spent the last year building a better online bookstore, with lower prices and a better customer experience.
In that time, we've decreased the cost of course materials, increased our selection of e-books and added free shipping for all domestic orders. In the process, we've saved students over $2 million, largely as a result of renegotiating prices with publishers and foregoing commissions.
Here are eight reasons why there's never been a better time to shop the SNHU Online Bookstore:
We take zero commission from book sales. You profit through lower prices on your learning materials.
Our textbooks cost 60% less than the national average.
Digital content is available for up to 70% of courses and costs up to 50% less than print versions. Digital materials also ensure you're ready to learn on day one of your course, regardless of when you order your materials.
We work to expand your options for purchase every day. New, used, rental, print, or digital - you choose.
Free Ground Shipping on all domestic orders.
We buy books back. And we tell you how much money you'll get before you order them.
Need help? We're here for you round-the-clock.
Learning Resources work for you. You get everything you need to be successful - study guides, textbooks, video and more - all in one place.
Explore more content like this article
SNHU in the Southeast: Celebrating Students, Building Community
June 17, 2019
Not a single fish tale was told when Southern New Hampshire University celebrated more than 200 students and alumni on Saturday at Atlanta's Georgia Aquarium. Yet the Oceans Ballroom was awash in personal stories of incredible feats by those special guests.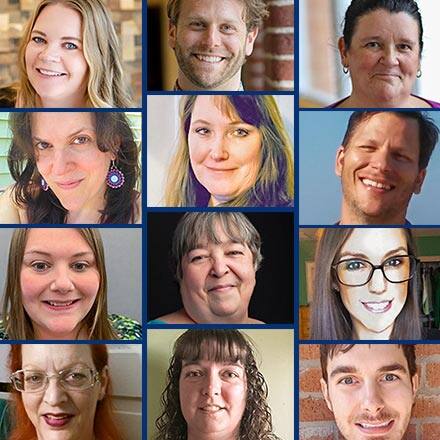 8 Benefits of Being a Student Advisory Board Member
June 13, 2019
Hailing from states near and far, including Massachusetts, Arizona and Colorado, eight Student Advisory Board members spent a long weekend in New Hampshire for their 2019 retreat. During their busy weekend, they reflected on the benefits of being involved in the SAB.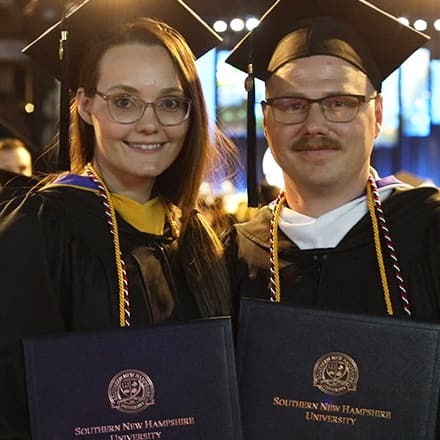 Military Couple Earns Degrees Despite Deployment, Graduates Together
June 11, 2019
Parker and Jessica Bryant had only just enrolled at Southern New Hampshire University when they learned about Parker's deployment. Though the military couple was about to undergo a significant transition, they were determined to continue their degrees together.