New Hampshire Nurses' Association and SNHU Help Student Nurses Create Their Futures
Southern New Hampshire University hosted the annual New Hampshire Nurses Association Student Conference on Wednesday, March 4th. New Hampshire Gov. Maggie Hassan addressed nursing students from around the state, touching on the event's theme of "Creating Your Futures." The event also attracted influential leaders in the nursing field to inspire graduating RN, BSN and MSN students. The conference is designed to help new nurses navigate the evolving healthcare field with confidence, build critical skills required in the field and network with nursing peers and field experts.
Explore more content like this article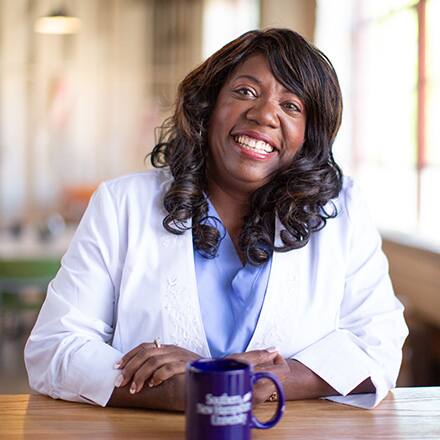 SNHU Nursing Programs Receive 10-Year CCNE Reaccreditation
November 21, 2019
SNHU online nursing programs recently received a 10-year reaccreditation from the Commission on Collegiate Nursing Education (CCNE), a professional accrediting agency that strives to promote the quality and integrity of baccalaureate and graduate nursing programs.
Healthcare Students Get to the HEaRT of Succession Planning
November 13, 2019
Teams of Southern New Hampshire University nursing and healthcare students recently tackled the challenge of succession planning for healthcare facilities in the latest Higher Education and Real-World Training Challenge.
Nursing Faculty Debra Gibbs: A Faculty Q&A
November 01, 2019
Backed by a nearly three-decade career caring for patients as a nurse, Debra Gibbs is also helping train future nurses as a faculty member in Southern New Hampshire University's master's in nursing program.