New Hampshire Nurses' Association and SNHU Help Student Nurses Create Their Futures
Southern New Hampshire University hosted the annual New Hampshire Nurses Association Student Conference on Wednesday, March 4th. New Hampshire Gov. Maggie Hassan addressed nursing students from around the state, touching on the event's theme of "Creating Your Futures." The event also attracted influential leaders in the nursing field to inspire graduating RN, BSN and MSN students. The conference is designed to help new nurses navigate the evolving healthcare field with confidence, build critical skills required in the field and network with nursing peers and field experts.
Explore more content like this article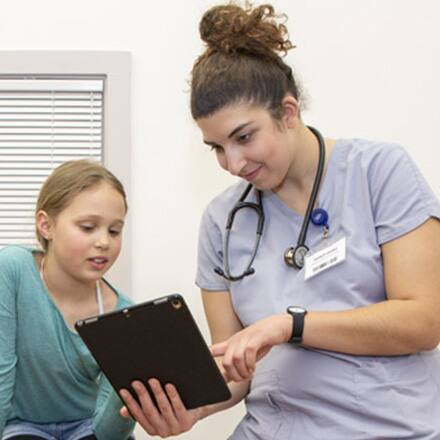 What Degree Do You Need to Become a Nurse?
May 24, 2019
The ideal path to achieving a nursing degree should align with your professional goals while also building on your experience in the healthcare field. With that in mind, let's look at the different nursing degree options available.
SNHU Grads Talk Leadership, Education at Business Indicator Series
May 14, 2019
Dr. Maureen Banks '93MBA and Beth Ann Roberts '90 capped Southern New Hampshire's 2019 Business Indicator Series with From Bedside to the Boardroom: Leaders in Healthcare session this week and discussed leadership, education and the importance of giving back to the community.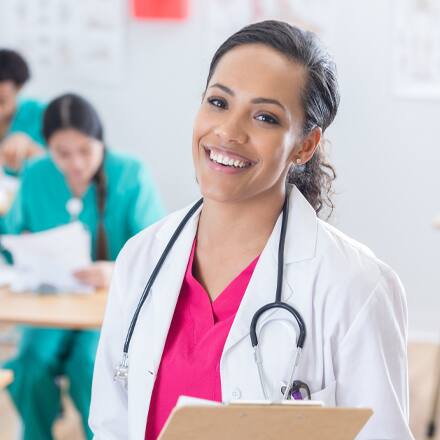 Should I Be a Nurse or a Teacher? You May be Able to do Both
May 07, 2019
If you're struggling to decide whether to be a nurse or a teacher, nursing educator careers could be for you. As a nurse educator, you can apply your clinical nursing experience to the classroom, helping to educate the next generation of nurses.