Save time on your MSN
$330/credit (BSN), $637/credit (MSN)
Take graduate-level courses during your BSN that count toward your MSN
Transfer up to 90 credits (45 credits for unencumbered RN license, transfer up to 45 more)
No application fee or test scores required
Accredited by the Commission on Collegiate Nursing Education (CCNE)
Save time and tuition in two specialty MSN tracks, earn credit for your RN license
RN to MSN Online Program Option Overview
Are you a current or aspiring BSN student with a long-term goal of earning your MSN?
Our RN-to-MSN online program option may be for you. This pathway allows students to take advanced placement (AP) courses during their BSN that they can use to waive one course for certain MSN tracks. This allows eligible registered nurses to more seamlessly transition from a BSN to MSN, and gives you the added benefit of earning a credential along the way.
The AP courses required for this pathway are:
NUR-540: Advanced Pathophysiology Across the Lifespan
NUR-545: Advanced Health and Literacy Assessment
Make sure you speak to your student advisor early in your BSN to ensure your course plan includes the requisite AP courses.
The online RN-to MSN pathway at SNHU requires you to choose from 2 specialty tracks — giving you the expertise you need to stand out in a number of nursing roles. The MSN tracks available within the Pathway are:
Fast, affordable and online. SNHU's nursing programs are built to fit your busy life – so nothing can stand between you and your goals.
As leaders of online education, we also offer authentic learning experiences that empower nurses to immediately apply what they learn from the online classroom to their current role.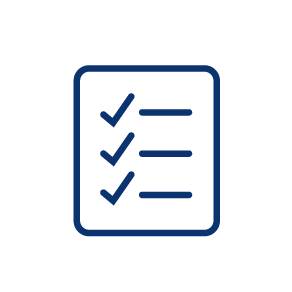 What You'll Learn
Safe nursing practice and quality patient outcomes
Evidence-based practice to implement and evaluate outcomes of care
Strategies to promote health and prevent disease
Patient safety and quality initiative implementation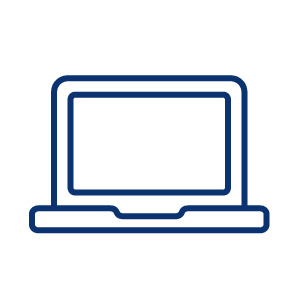 How You'll Learn
At SNHU, you'll get support from day 1 to graduation and beyond. And with no set class times, 24/7 access to the online classroom, and helpful learning resources along the way, you'll have everything you need to reach your goals.
Fast Track Your MSN
Earn your degree faster, for less. With SNHU's 5 MSN program tracks - updated to align with today's healthcare standards - you'll build the skills you need to help advance your career.
RN to MSN Career Outlook
As a registered nurse (RN), you are part of a noble profession, one that blends professionalism with compassion.
The demand for nurses with bachelor's-level education continues to grow at hospitals and other healthcare organizations. Since the National Academy of Medicine, formerly the Institute of Medicine, recommended that the number of BSN-prepared nurses increase to 80% by 2020, healthcare providers across the U.S. placed urgency and expectations for furthering the education for registered nurses. With this additional degree attainment, nurses with an MSN will be needed for supervisory and managerial opportunities.2
Community Health Nurse
As a community health nurse, you will help improve the health and well-being of a community by educating them about illness, safe health practices, disease prevention and how to obtain health care services.
Nursing Instructor
In this role, you'll demonstrate and teach patient care in classroom and clinical units to nursing students. Your position may keep you primarily engaged in teaching or require you to do a combination of teaching and research.
Nurse Manager of Population Health
If you elect to become a nurse manager of population health, you'll be responsible for improving clinical health outcomes of a defined group of individuals through community engagement and targeted programs.
Infectious Disease Program Nurse
As an infectious disease program nurse, you will understand how infectious agents spread and focus on the prevention and control of conditions that are contagious. You are likely to be involved more in research, education and policy than hands-on care.
It's important to note that some of these roles may require additional certifications. However, the opportunities encompass a wide range of roles throughout the country – and are not just limited to highly-populated metro areas, either.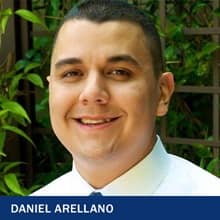 "I believe the greatest demand for nursing is within primary care and medical-surgical nursing units," said Daniel Arellano, a nurse practitioner and graduate faculty member at SNHU. "This is particularly true in rural areas of the country that may not have a local nursing school graduating new nurses for the community."
The RN-to-MSN option can help expand your nursing career employment and leadership opportunities and prepare you to serve in several types of nursing careers and various settings. Reach your career goals faster by moving from RN to MSN.
"I became a nurse to help other people," said Bonnie Fecowicz, who earned her MSN at SNHU. "Before applying to SNHU, I went back to school but it just didn't fit in with a working lifestyle."
Bonnie's education not only gave her the opportunity to explore the present and future of nursing – it gave her a global perspective on the needs and challenges nurses face every day.
"When you take a course at SNHU, you're meeting students from around the world. So when we talk about global health – I'm working with students that are living in Africa or in South America. I'm hearing firsthand what drought means, what Zika virus outbreaks really mean."
Ultimately, these experiences lead her to career advancement – combining her skill set with an innate ability to lead, support and empower her nursing staff.
"The quality of the program has allowed me to advance my career into more diverse roles as a director of nursing. I use everything I learned every day in my position. SNHU has really invested in my success."
Still interested in learning more? Read all about what degree you need to become a nurse.
Job Growth and Salary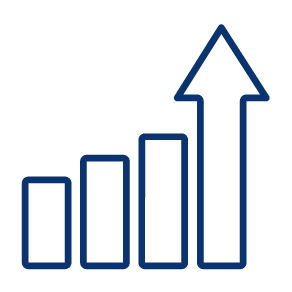 Job Growth
According to the U.S. Bureau of Labor Statistics, registered nurses are projected to be a fast-growing occupation with 195,400 new jobs expected through 2031.1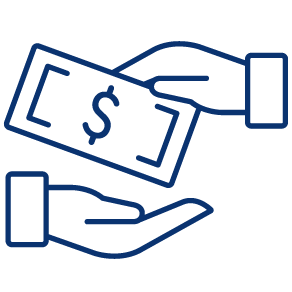 Salary
The median annual salary for registered nurses was $77,600 in 2021, though those with a master's earn $12,000 more (on average) than those with only a bachelor's.1
Start Your Journey Toward an RN to MSN Program Pathway
Why SNHU For Your RN to MSN Pathway
Flexible
With no set class meeting times, you can learn on your schedule and access online course materials 24/7.
Affordable
As part of our mission to make higher education more accessible, we're committed to keeping our tuition rates low. In fact, we offer some of the lowest online tuition rates in the nation.
Prior coursework and work experience could also help you save time and money. SNHU's transfer policy allows you to transfer up to 12 credits from your previous institution. You could also earn college credit for previous work experience.
Respected
Founded in 1932, Southern New Hampshire University is a private, nonprofit institution with over 160,000 graduates across the country. SNHU is accredited by the New England Commission of Higher Education (NECHE), a regional accreditor, which advocates for institutional improvement and public assurance of quality.
Recently, SNHU has been nationally recognized for leading the way toward more innovative, affordable and achievable education:
"Most Innovative" regional university honors from U.S. News & World Report each year since 2015
A $1 million grant from Google.org to explore soft skills assessments for high-need youth
Recognition as a 2017 Digital Learning Innovator by the Online Learning Consortium
Network
At Southern New Hampshire University, you'll have access to a powerful network of more than 300,000 students, alumni and staff that can help support you long after graduation. Our instructors offer relevant, real-world expertise to help you understand and navigate the field. Plus, with our growing, nationwide alumni network, you'll have the potential to tap into a number of internship and career opportunities.
93.6% of online students would recommend SNHU (according to a 2022 survey with 17,000+ respondents). Discover why SNHU may be right for you.
Expanding access to quality higher education means removing the barriers that may stand between you and your degree. That's why you can apply at any time and get a decision within days of submitting all required materials:
Completed free undergraduate application
Prior transcripts, which we can retrieve at no cost to you
Test scores are not required as part of your application
Acceptance decisions are made on a rolling basis throughout the year for our 6 (8-week) undergraduate terms.
If you are considering an MSN program at SNHU, please check MSN admissions criteria including GPA requirements.
Students interested in pursuing the RN to MSN pathway will initially be enrolled in our BSN program. The student will be required to maintain an undergraduate GPA of 3.5 in specific nursing courses to be eligible to participate in the RN to MSN pathway. To learn more, request information and an SNHU admission counselor will answer any of your questions.
ADN/ASN to MSN Friendly
You deserve credit for your experience. That's why, at SNHU, we've partnered with community colleges throughout the country to offer transfer-friendly programs that can help recent ASN graduates start courses before sitting for their NCLEX exam. If you are a graduate of an ASN program from a New Hampshire community college, mention that to your SNHU admission counselor to learn more about our tuition benefits.
NOTE: SNHU nursing programs are not authorized in the state of Washington or US territories, and we are not accepting students residing in Washington state or US territories into nursing programs at this time. Currently enrolled students who move into the state of Washington or a US territory will not be able to continue in nursing courses until they move out of the state of Washington or the US territory. Prospective students are encouraged to contact Admission, and current students should contact their advisor for more information.
Students enrolled in SNHU nursing programs must comply with requirements of the healthcare organizations where their clinical practice experiences will be completed. If the healthcare organization requires an affiliation agreement prior to conducting clinical practice experiences, additional requirements may include (but are not limited to) criminal background checks and verification of licensure, drug testing, immunization records, health insurance and medical malpractice insurance. Students are responsible for any costs incurred as a result of meeting these additional requirements.
If you're ready to apply, follow these simple steps to get the process going:
If you have questions or need help filling out your application, call 1.888.387.0861 or email enroll@snhu.edu.
Upon completion of their BSN, students will still need to submit an application and be accepted to the MSN program.
Test scores are not required as part of your application.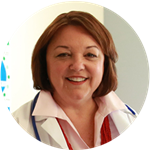 Keep Your Skills Sharp
Bonnie Fecowicz '16
"I've been doing this job for 30-plus years. [I thought]: What could they possibly teach me? And taking my first course, I was humbled immediately. Healthcare is changing so quickly, you must remain current in best practices. You've got to have that education at your fingertips."
Courses & Curriculum
Nursing is, at heart, a profession about compassion. Your instructors are caring nursing professionals who are leaders in their field and who understand that good nurses put the needs of their patients first, whether they're in the boardroom, the classroom or the operating room.
Our nursing curriculum emphasizes both patient care and leadership. For instance, in the online RN to BSN and online MSN degree programs you'll:
Develop a community assessment with a health education plan
Create a capital budget proposal
Develop a nursing philosophy and change proposal
Complete both a genetics and a medical malpractice case study
Earn NIH Security and Privacy certification and a CITI training certificate
Throughout the RN to MSN program pathway you'll develop an electronic portfolio of completed assignments and certificates, a convenient way to demonstrate the achievement of program outcomes and showcase your accomplishments to your employer.
Curriculum Requirements & Resources
General Education
All undergraduate students are required to take general education courses, which are part of SNHU's newly redesigned program, The Commons. The goal of The Commons' curriculum is to empower you with some of the most in-demand skills, so you can succeed not only in your academic career, but in your personal and professional life too.
Technology Resources
We provide cloud-based virtual environments in some courses to give you access to the technology you need for your degree – and your career. Learn more about our virtual environments.
Earn Math Credits
Save time and tuition with our Pathways to Math Success assessments. Depending on your scores, you could earn up to 12 math credits – the equivalent of 4 courses – toward your degree for less than $50 per assessment. For additional information, or to register for a Pathways to Math Success assessment, contact your admission counselor or academic advisor today.
HEaRT Experiential Learning
Looking to gain professional healthcare experience, even before you graduate? Do it with HEaRT.
Specially designed for learners in healthcare and nursing, HEaRT (Higher Education and Real World Training) is a powerful experiential learning opportunity at SNHU. These online, asynchronous, voluntary experiences help connect students with employers to help solve real-world business problems – so you can be ready to make an impact in your field.
List of Courses
Courses May Include
BS in Nursing Accelerated Track Online
IHP 420
Ethical and Legal Considerations of Healthcare
Students in this course examine the role of health care policy and legal, regulatory, and quality control in ethical decision making in healthcare. Students explore concepts and principles of health care policy, legal control, ethical conduct, and regulatory environments and their application to the health care environment. The impact of health care policy and multicultural, socioeconomic, political, legal, and regulatory factors on health care systems is explored.
IHP 450
Healthcare Management and Finance
This course focuses on the concepts, principles, tools, finances and strategies used in managing operations within a performance improvement model. Students will explore problem solving and decision making models as well as tools and techniques for planning, organizing, directing, controlling, reporting, and improving the productivity and performance of resources within a healthcare department. Additionally, topics will include healthcare finance reimbursement, bookkeeping, accounting principles, budgeting processes (capital and operating), and cost/benefits analysis.
NUR 300
Scholarly Inquiry
This course is designed to introduce the licensed registered nurse to the role of the bachelor's prepared nurse in complex health care setting. The Transformational model of learning will be the foundation to develop scholarly inquiry in order to improve practice. Skill development in critical reflection, assessing evidence, professional writing, study habits, and work-life balance will be essential for success. The goal is to provide a knowledge base in nursing theory to improve nursing practice. The role of the Bachelor's prepared nurse as a patient advocate, clinical expert and a leader in evidence-based practice and transformation of health care will be emphasized. The course will discuss the capstone course and development of a project.
NUR 305
Information Management and Patient Care Technologies
This course explores patient care technologies, information systems, telecommunication technologies, and communication devices that support safe nursing practice. Topics covered include standardized terminology; electronic health record, patient portal, meaningful use, and pay for performance; data integrity, abstraction and mining; use of clinical decision support tools to promote patient safety, and ethical and legal issues related to information technology.
NUR 350
Community and Population Health
In this course, the student will develop the ability to assess, analyze, and recommend change for health issues for groups and in communities. Topics will include local and regional conditions that affect vulnerable populations through the lifespan. Case management and care coordination will be discussed. Application of community health principles will be the foundation for recommending interventions. The prevention will include diverse, environmental disease treatments and healthcare policy strategies. This three credit hour course will include 45 hours of practical application of the knowledge, skills, and attitudes acquired in the course.
NUR 400
Systems Leadership for Continuous Quality
This course will explore organizational and systems leadership within the complex clinical microsystems to promote high quality patient care utilizing the knowledge, skills and attitudes to promote care coordination, negotiation, change management, team building and collaboration within the interdisciplinary team. Topics will include quality improvement and safety concepts using structure, process and outcome measures, and performance improvement methodologies to promote quality outcomes for diverse populations. This three credit hour course will include 45 hours of practical application of knowledge, skills, and attitudes.
NUR 440
Research & Evidence-Based Practice
Undergraduate students will be introduced to theory-guided and evidence-based nursing practice. Students will acquire the skills to become proficient consumers of nursing research. Focus is placed on understanding established research methodologies, ways of knowing in nursing, and developing the knowledge, attitudes, skills, and behaviors to retrieve and critique published studies for application to evidence-based nursing practice. This three credit course will include 45 hours of practical application of knowledge, skills, and attitudes required of the baccalaureate-prepared nurse.
NUR 490
Transformational Capstone
The Transformational Capstone course will utilize a seminar process, portfolio development, and final project to illustrate achievement of all program outcomes. In keeping with the Transformational Learning Theory, the summative activities will provide evidence of the student's progression to a baccalaureate-professional nurse. This three credit hour course will include 90 hours of practicum experience to demonstrate synthesis of the knowledge, skills, and attitudes acquired in the program.
NUR 540
Advanced Pathophysiology Across the Life Span
Analyze the relationships between normal physiology and specific system alterations produced by injury and disease to foster clinical reasoning skills. Determine the developmental, genetic, environmental influences, and clinical manifestations of major health problems across the lifespan with a focus on etiology and pathogenesis. Utilize the nursing process as the foundation for decision-making and holistic management.
NUR 545
Advanced Health and Literacy Assessment
Build on knowledge of pathophysiology and clinical experience to master health assessment skills and communication strategies. Conduct comprehensive, evidence-based health assessments encompassing environmental, genetic, multicultural, ethnic, and socioeconomic factors. Explore ways of adapting their communication style to meet the specific needs of their clients. Examine the physical and mental health exam and formulate plans to ensure effective patient-centered care, including assessing health literacy when conducting care and education. Utilize simulations to practice knowledge and skill acquisition (additional costs for practice simulation software may occur).
Total Credits: 120
Minimum Hardware Requirements
| Component Type | PC (Windows OS) | Apple (Mac OS) |
| --- | --- | --- |
| Operating System | Currently supported operating system from Microsoft. | Currently supported operating system from Apple. |
| Memory (RAM) | 8GB or higher | 8GB or higher |
| Hard Drive | 100GB or higher | 100GB or higher |
| Antivirus Software | Required for campus students. Strongly recommended for online students. | Required for campus students. Strongly recommended for online students. |
| SNHU Purchase Programs | | |
| Internet/ Bandwidth | 5 Mbps Download, 1 Mbps Upload and less than 100 ms Latency | 5 Mbps Download, 1 Mbps Upload and less than 100 ms Latency |
Notes:
Laptop or desktop?  Whichever you choose depends on your personal preference and work style, though laptops tend to offer more flexibility.
Note:  Chromebooks (Chrome OS) and iPads (iOS) do not meet the minimum requirements for coursework at SNHU. These offer limited functionality and do not work with some course technologies. They are not acceptable as the only device you use for coursework. While these devices are convenient and may be used for some course functions, they cannot be your primary device. SNHU does, however, have an affordable laptop option that it recommends: Dell Latitude 3301 with Windows 10.
Office 365 Pro Plus is available free of charge to all SNHU students and faculty. The Office suite will remain free while you are a student at SNHU. Upon graduation you may convert to a paid subscription if you wish. Terms subject to change at Microsoft's discretion. Review system requirements for Microsoft 365 plans for business, education and government.
Antivirus software: Check with your ISP as they may offer antivirus software free of charge to subscribers.
University Accreditation
Southern New Hampshire University is a private, nonprofit institution accredited by the New England Commission of Higher Education (NECHE) as well as several other accrediting bodies.
ANCC Accredited Provider
At Southern New Hampshire University, we're committed to your success — even beyond graduation. That's why we're committed to delivering accredited continuing education for nurses and healthcare professionals. From one-hour webinars to multi-day conferences and more, these opportunities are built to help you continue to meet the needs of communities across the globe.
Visit our SNHU continuing education page to learn more.
Southern New Hampshire University is accredited as a provider of nursing continuing professional development by the American Nurses Credentialing Center's (ANCC) Commission on Accreditation.
Tuition & Fees
As a private, nonprofit university, we're committed to making college more accessible by making it more affordable. That's why we offer some of the lowest online tuition rates in the nation.
We also offer financial aid packages to those who qualify, plus a 30% tuition discount for U.S. service members, both full and part time, and the spouses of those on active duty.
| Online Undergraduate Programs | Per Course | Per Credit Hour | Annual Cost for 30 credits |
| --- | --- | --- | --- |
| Degree/Certificates | $990 | $330 | $9,900 |
| Degree/Certificates (U.S. service members, both full and part time, and the spouses of those on active duty)* | $693 | $231 | $6,930 |
Tuition Rates are subject to change and are reviewed annually. *Note: students receiving this rate are not eligible for additional discounts.
Additional Costs No Application Fee, Course Materials ($ varies by course)
Frequently Asked Questions
Are SNHU's nursing programs accredited?
Yes. The baccalaureate degree program in nursing and the master's degree program in nursing at Southern New Hampshire University are accredited by the Commission on Collegiate Nursing Education, 655 K Street NW, Suite 750, Washington, DC 20001, 202.887.6791.
Can you go straight from an RN to an MSN?
At SNHU, RNs must earn their Bachelor of Science in Nursing before moving on to their Master of Science in Nursing. The RN-to-MSN pathway gives you the opportunity to achieve your MSN faster – saving you time and tuition.
The pathway represents just one of the many ways SNHU works to empower nurses. We understand the daily challenges you'll face as a practicing nurse – and we believe wholeheartedly that, no matter how much time you dedicate to your job, you should always have the option to advance your career on your terms.
Is it hard to get into an MSN program?
At SNHU, we believe those who answer the call to become a nurse should have access to the education and tools they need to succeed. One way we do this is by offering a more seamless, hassle-free admission process.
SNHU has no caps or waiting lists for the RN to BSN and most MSN tracks, ensuring we meet the needs of our students and the healthcare field. Once you meet the Admissions Requirements, you'll be accepted into your chosen MSN track on a rolling basis, with 5 term starts per year.
These efforts are especially important when you consider this: In 2020, a total of 80,521 qualified applications were not accepted at schools of nursing, largely due to a shortage of clinical sites, faculty and resource constraints.3
Within this total, applications turned away included 66,274 from entry-level baccalaureate, 1,376 from RN-to-baccalaureate, 8,987 from master's, and 3,884 from doctoral programs.3
Given the persistent shortage of nurse faculty, AACN remains concerned that 12,871 applications were turned away from graduate programs, which limits the pool of potential nurse faculty.3
But at SNHU, our online MSNs empower nurses to pursue their goals, without wait times that put their life and career on hold.
What is the best RN to MSN program?
The best RN to MSN program is the one that fits your learning needs, schedule and budget. While there are many rankings in the market, at the end of the day, what really matters is that your degree works for you.
At SNHU, we take pride in creating nursing pathways that meet students where they are.
Our highly experienced nursing faculty understand what it's like to juggle home, work and school life. And now, in a post-pandemic world, we're more dedicated than ever to supporting you throughout your educational journey.
Built by nurses, for nurses.
Nursing is a job that is both physically and mentally demanding, and we get that. Additionally, 2020 brought challenges that we had never experienced before and strengthened our belief that nurses are heroes. That's why SNHU's curriculum was designed with nurses in mind. We aim to simplify the pathway to your master's, from offering affordable access to coursework online and on your time, to providing academic and career support when you need it. Because we believe that nurses are the heart of healthcare – and you deserve the opportunity to lead them.
Virtual classroom. Real impact.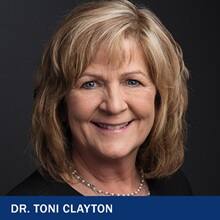 You'll also have the option to make a real difference in your community through student groups, projects and initiatives. One such opportunity is the HEaRT – Higher Education and Real-World Training – Challenge, which pairs online students with community leaders to develop collaborative strategies and solutions to organizational problems. This team-based approach supports the interprofessional collaboration employees need to succeed in healthcare.
"The HEaRT Challenge offers students a meaningful way to build confidence, apply soft skills and demonstrate workforce readiness," said Dr. Toni Clayton, associate dean of health professions at SNHU.
Can you get your ADN online?
Pre-licensure nursing programs including an associate degree in nursing (ADN) are not completed online. Many registered nurses (RNs) start with an associate degree in nursing at a community college.
In fact, we partner with a number of community colleges across the country that offer all kinds of learning experiences – all built to fit your life and learning style.
Earning your ADN through one of our partner community colleges can be an excellent educational stepping stone – and a practical one, too. You'll be able to gain the foundational knowledge you need to advance, then transition seamlessly to an undergraduate degree at SNHU.
You'll also have the opportunity to develop your professional identity and open doors to nursing positions in an array of settings, from hospitals and doctor's offices to schools and long-term care facilities.
Can I get an MSN without a BSN?
Yes, it's possible, but here at SNHU, the RN to MSN program pathway is structured so you earn your BSN, then seamlessly progress to a master's program.
We do it this way because we believe every student should have the opportunity to earn valuable credentials as they pursue their goals. Not only will they serve as benchmarks in your own educational journey – they will show employers your qualifications as you complete your coursework. This could ultimately open doors for new employment opportunities, or put you on track to an advanced degree.
How long does it take to go from RN to MSN?
At SNHU, we're proud to offer our students an RN to MSN program pathway that can help you save time and money. By applying and choosing this pathway, you'll have the power to complete your education without gaps, helping you advance in a smaller period of time and positioning you for leadership in your field once you graduate.
Typically, it can take many years for a nurse to earn an MSN, as it requires a few steps to complete.
First, you must become a registered nurse. This can be achieved in a couple of different ways but starts with attending an accredited pre-licensure nursing program which can be offered as several degree types including:
Completing a Bachelor of Science in Nursing (BSN) program which is typically four years in length or
Completing an Associate of Science in Nursing (ASN) program at a community college which is typically 2-3 years in length
After successfully achieving the required education, students must sit for and pass the NCLEX. All U.S. states, territories and the District of Columbia require registered nurses to have a nursing license. To earn licensure, you must complete an approved nursing program and pass the National Council Licensure Examination (NCLEX-RN) exam. Additional requirements for licensure vary by state.
From there, ASN graduates can apply for an RN to BSN program or the RN to MSN pathway. Students entering the RN to BSN can transfer in up to 90 credits, which means they need to take 10 courses at SNHU to achieve a BSN. With those transfer credits, full-time students taking two courses per term can finish in under one year, and part-time students taking one course per term can finish in under two years. By selecting the RN to MSN pathway, MSN students will reduce their master's program to 33 credits.
Apart from being both costly and time-consuming, earning these degrees can come with a host of other challenges, including:
Transferability.

Transferring credits from one institution to the next can be a time-consuming process. By opting for the RN to MSN pathway, however, you can save the hassle of getting credit for past academic achievements.

Flexibility. Opting for a traditional (in-person) learning experience may conflict with your busy schedule. Earning your degree in a 24/7 online program – and combining two programs – can help you make it work.
Is an RN to MSN worth it?
A master's degree in nursing may be worth pursuing, depending on your personal and professional goals. Nurses who earn an MSN open the door to new areas of achievement, whether it's managing a team, creating positive change in patient outcomes, or providing a safe training and simulation experience to staff in various types of healthcare institutions. There are even opportunities to specialize in several high-demand areas, such as nursing education.
Taking the next step in your education can result in a number of rewards. You'll have the knowledge and credentials you need to make a bigger impact in the workplace. By leveraging a curriculum created by professionals who understand the complexities and evolving demands of the field, you'll have the added knowledge you need to keep up in the dynamic world of healthcare.
While holding a bachelor's in nursing demonstrates a nurse's commitment to a career, the master's degree can help you transition to a more specialized area of nursing. If you're looking to progress even further, an MSN is an essential next step to earning a doctorate degree in nursing.
Nurses with a master's degree may also position themselves for higher earning potential. "The employer interprets the additional credential as a highly desirable indicator of future performance and assigns value to the degree holder accordingly," said SNHU Career advisor Laurie Lewis.
For some, earning an MSN means rediscovering your passion in an established career.
Les Rothrock had worked as a nurse for more than a dozen years – and an emergency nurse for 10 – when he finally decided to go back to school and earn his master's. Partly fueled by a desire to work his way up in his organization, he wanted to build upon his years of experience to open new doors.
"What pushed me was the thought that I was learning many new things, but what I wanted was the credentials to back up what I was learning," said Rothrock, "and the satisfaction that I had earned it."
Eventually, he found the right fit in SNHU – and immediately noticed a change. "The learning experience goes beyond being simply academic to practical in my everyday work," he said. "It has given me the edge to be better prepared and equipped in doing my job. I have learned how to research and problem solve issues in my work as well."
With rejuvenated confidence and a broader skillset, Rothrock's prospects started to grow. He even got an offer from the school where he earned his associate degree in nursing.
"My biggest desire is to inspire other nurses in achieving beyond what they dreamed, to become what patients need today," he said. "A better-equipped nurse is better able to provide compassionate care and become an advocate for the patient and the profession."
"My students quote me by saying, 'keep climbing the educational ladder.' Learning is a requirement to be a great nurse," said Daniel Arellano, nurse practitioner and graduate faculty member at SNHU. "Whether that learning is a local conference to enhance your skills or a PhD, always strive to make yourself a better nurse."
Related Articles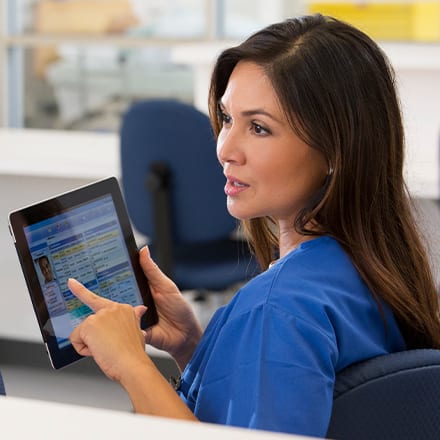 Health information management (HIM) is a critical field within healthcare that involves the secure and accurate documentation, management and analysis of patient health information. It encompasses areas such as coding and revenue cycle, informatics, data analytics and information governance.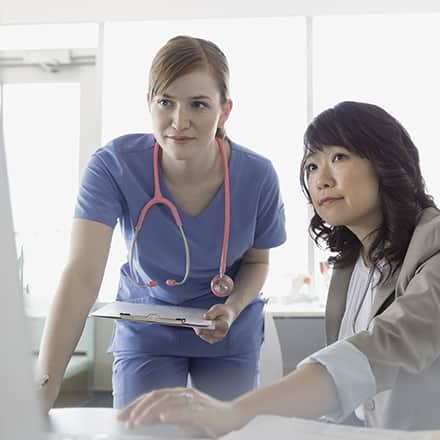 Licensed practical nurses, or LPNs, play a critical role in today's health care system. As an LPN, you can make a difference in patients' lives by attending to their care and comfort. While the time it takes to become an LPN may be shorter than other nursing roles, you need to take certain steps.
If you want a career helping others with opportunities for career growth, learning how to become a CNA could be right for you. Explore the steps you need to take to work as a certified nursing assistant, from education to certification and beyond.
References
Sources & Citations (1, 2, 3)
1 Bureau of Labor Statistics, U.S. Department of Labor, Occupational Outlook Handbook, on the internet, at:
https://www.bls.gov/ooh/healthcare/registered-nurses.htm#tab-1 (viewed Oct. 25, 2022)
https://www.bls.gov/oes/current/oes251072.htm (viewed Dec. 1, 2022)
https://www.bls.gov/careeroutlook/2015/article/should-i-get-a-masters-degree.htm (viewed April 30, 2021)
Cited projections may not reflect local and/or short-term economic or job conditions and do not guarantee actual job growth.
2 Institute of Medicine of the National Academies, "The Future of Nursing: Leading Change, Advancing Health," on the internet, at http://www.nationalacademies.org/hmd/~/media/Files/Report%20Files/
2010/The-Future-of-Nursing/Future%20of%20Nursing%202010%20Recommendations.pdf (viewed April 30, 2021)
3 American Association of Colleges of Nursing, Students enrollment surged in U.S. schools of Nursing in 2020 despite challenges presented by the pandemic, on the internet, at https://www.aacnnursing.org/News-Information/Press-Releases/View/ArticleId/24802/2020-survey-data-student-enrollment (viewed April 27, 2021)