SNHU and Operation Homefront Honor Military Spouses in San Diego
SNHU and Operation Homefront Honor Military Spouses in San Diego
On Saturday, May 30, 2015, SNHU and Operation Homefront welcomed over 150 military spouses to a gala event at The Lafayette Hotel in San Diego, Calif. One of five SNHU-sponsored homefront celebrations for military spouses and their families, the evening also featured the awarding of a $5,000 SNHU scholarship to military spouse Shelly Villa.
A Hollywood-themed gala, keynote speaker Dr. Wil Zemp, SNHU chief of staff, compared the attending military spouses to the heroes of Hollywood. Emphasizing the absence of a scriptwriter in the everyday lives of military spouses, Dr. Zemp also remarked that many spouses are also devoid of a supporting cast.
"Heroes supply miracles," said Dr. Zemp, himself a combat wounded leader and retired army Colonel of 25 years. "It was my wife that was with me...and there are a lot of heroes here."
The evening concluded with the presentation of a $5,000 SNHU scholarship to Villa. She spoke of her positive experience with Operation Homefront and SNHU, reflecting on her all-day VIP experience, which included a new dress, hair styling, manicure and make-up consultation. While trying on dresses that morning, she quietly remarked she never had a wedding dress. Both organizations were honored to supply Villa with one at last.
Ranked among the top 15% of military-friendly schools nationwide, SNHU offers discounts of up to 30% for active-duty servicemembers and their spouses, as well as a generous transfer policy and consideration for military training and experience. SNHU further demonstrates its commitment to its military servicemembers and their families by providing dedicated academic and career advisors with personal military experience to support military students' success every step of the way in their academic journeys and beyond.
Explore more content like this article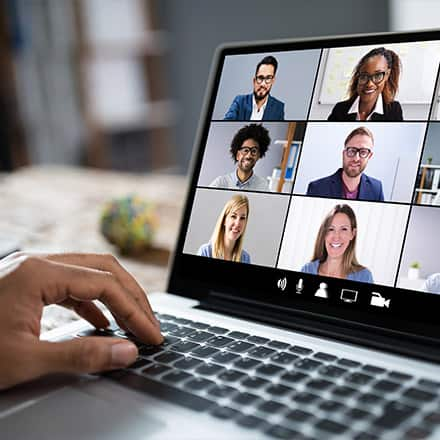 February 17, 2021
Thousands of SNHU educators from various disciplines virtually convened for the university's second annual Gather Conference. The three-day conference focused on online instruction approaches and other developmental opportunities.
February 02, 2021
After careful selection, Shawn Hill and Shaquita Callier became the latest military spouses to earn full-tuition scholarships to SNHU, through the university's partnership with Operation Homefront.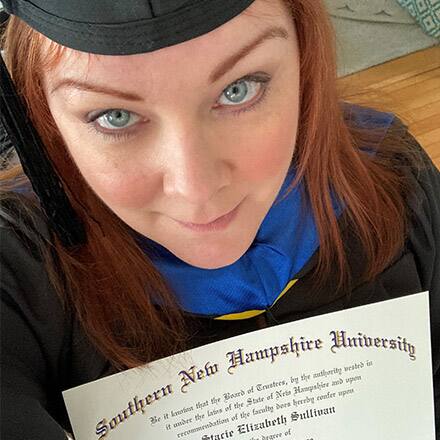 September 08, 2020
For years, Stacie Sullivan '19 felt stuck in her career, sensing her opportunities to advance were limited. After a series of challenging life events, Sullivan enrolled in the BS in Health Information Management program at SNHU.